Mother's Day is one of those holidays you don't want to goof up.
I mean, you can say Mother's Day is just a Hallmark holiday, but really, who doesn't want to be acknowledged for the hard work that mothering is?
Whether you're buying Mother's Day gifts for your own mom or mother-in-law or sending hints to your spouse, these are seven of my favorite Mother's Day gifts that are thoughtful, useful, and fun.
I hope these suggestions will help you be a rockstar when May 12th rolls around (always sooner than you expect, of course).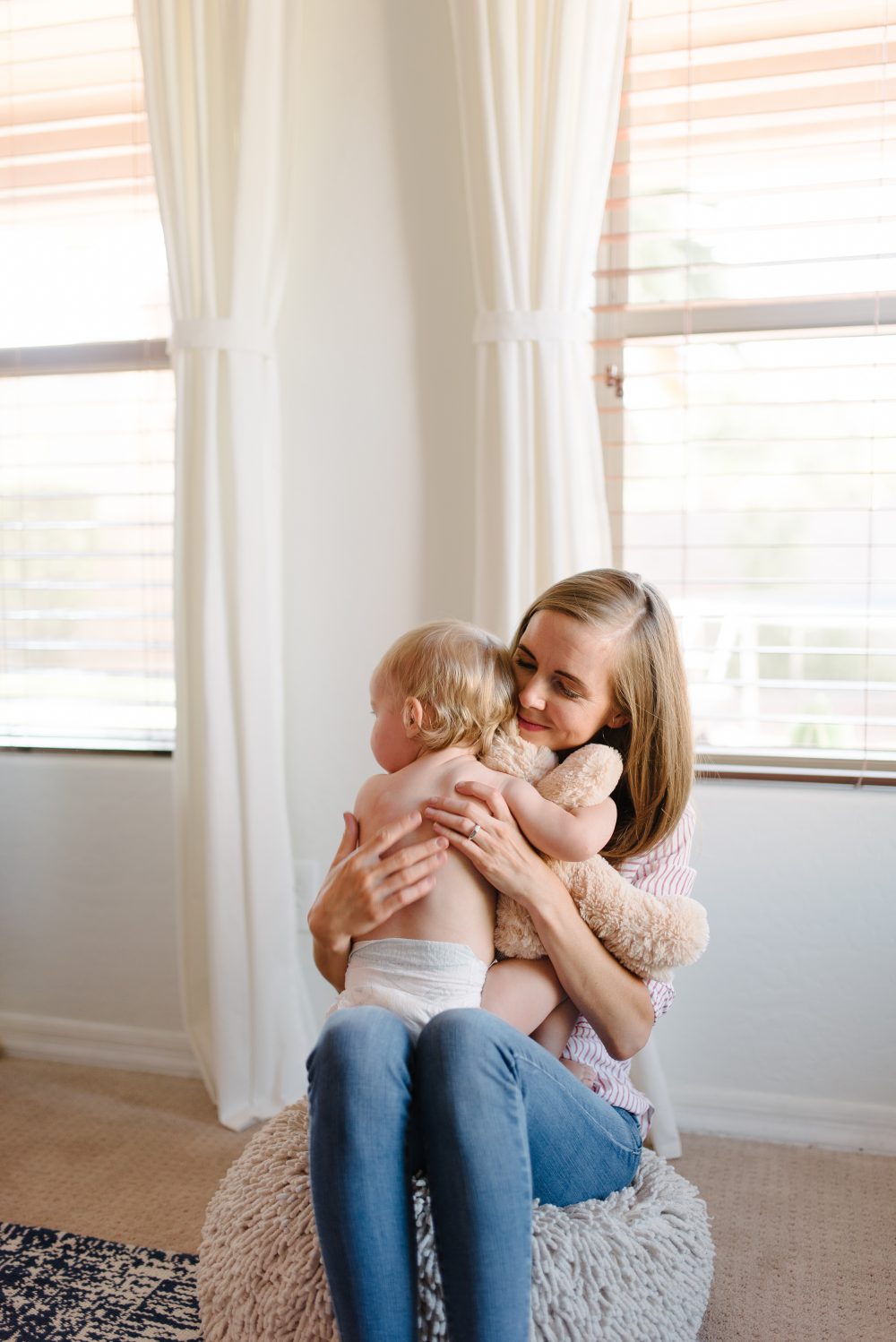 7 Really Great Mother's Day Gifts
Storyworth 
I've worked with Storyworth for about three years and every time a holiday (Christmas, Mother's Day, Father's Day, etc) rolls around and I mention it again, I get a slew of grateful messages from people who couldn't figure out what to buy their mom or dad who already has everything, including a lifetime of stories and memories. It really is the BEST gift. You sign up your parent or grandparent (or anyone you'd like – a spouse would be fun too!) and Storyworth sends the recipient a question every week for them to answer. You can choose from their bank of hundreds of questions, make up your own or let them just send their choices) and at the end of the year, they compile all their stories and memories into a beautifully bound book (you can go in and add photos before it prints too!). I mean, how can you beat that? You can get $20 off here and I wrote a more complete post about how it works here!
Family Films with Sam course
I've talked about this before, but it's seriously the BEST $50 you could spend. I love photos, but nothing is quite like a video. Looking back at my family in action – the way my baby walks, a big jump into the pool, a laugh – is just priceless and Sam's course teaches you how to make ridiculously wonderful family videos with your phone.  Plus, I love learning a new skill and it's really amazing to watch my video clips turn into a tiny piece of magic that my children want to watch over and over again (you can see one of my recent family videos on this post). You can use the code JANSSEN for $5 off.
Stitch Fix
If you're buying from a wife or mom or sister or friend but you do NOT want to be making guesses about what they'll like, what they already have or (worst of all) what size they are? StitchFix is the solution. I am a mega-fan – having a stylist pick out clothing that works for your body, your style, and the season? Sign me right up.
Book of the Month Club Subscription
You know those people who love to read but you're afraid to buy them a book because what if they already have it? A Book of the Month Club subscription solves that problem – they pick five new releases each month and then every subscriber gets to choose which of those five books they want. So smart! I wrote a full post about Book of the Month Club here with all the details about how it works.
Glass Mixing Bowl
I mentioned this in a recent favorite things post, but it is too good not to share again. This is the bowl I reach for EVERY time I'm baking – I love how it looks and it's just so easy to use because of the handle and the markings on the side. And it's super affordable. One batch of muffins, coming right up.
Book Labels
I made a bunch of these book labels for our Book Swap party earlier this spring and I'm OBSESSED with them. They're totally reasonably priced, there are a million great designs, and you can personalize them however you'd like ("This book belongs to Susan Clark" or "Return this book to Jane Rogers or else. . . "). And you can just put them in an envelope with your Mother's Day card and it will cost you zero extra shipping dollars. Or bundle them with a book for super bonus points (here are the ten books I recommend most frequently!)
Loom Journal
For a mom with young children, it's hard to beat Loom Journal – it's a beautifully bound journal made to use with your child. There are interesting prompts and lots of ways to use it to connect with your child. You can use it together or pass it back and forth. Either way, I promise it'll become one of your most treasured possessions.
I'd love to hear your favorite Mother's Day gifts, whether they're ones you've given or received or even just heard about!
P.S. If you want to get a jump on Father's Day, one of my most popular posts is this one with really good gift ideas for men.