Mother's Day is one of those holidays you don't want to goof up.
I mean, you can say Mother's Day is just a Hallmark holiday, but really, who doesn't want to be acknowledged for the hard work that mothering is?
Whether you're buying Mother's Day gifts for your own mom or mother-in-law or sending hints to your spouse, these are a dozen plus of the best Mother's Day gifts that are thoughtful, useful, and fun.
I hope these suggestions will help you be a rockstar when May 14th rolls around (always sooner than you expect, of course).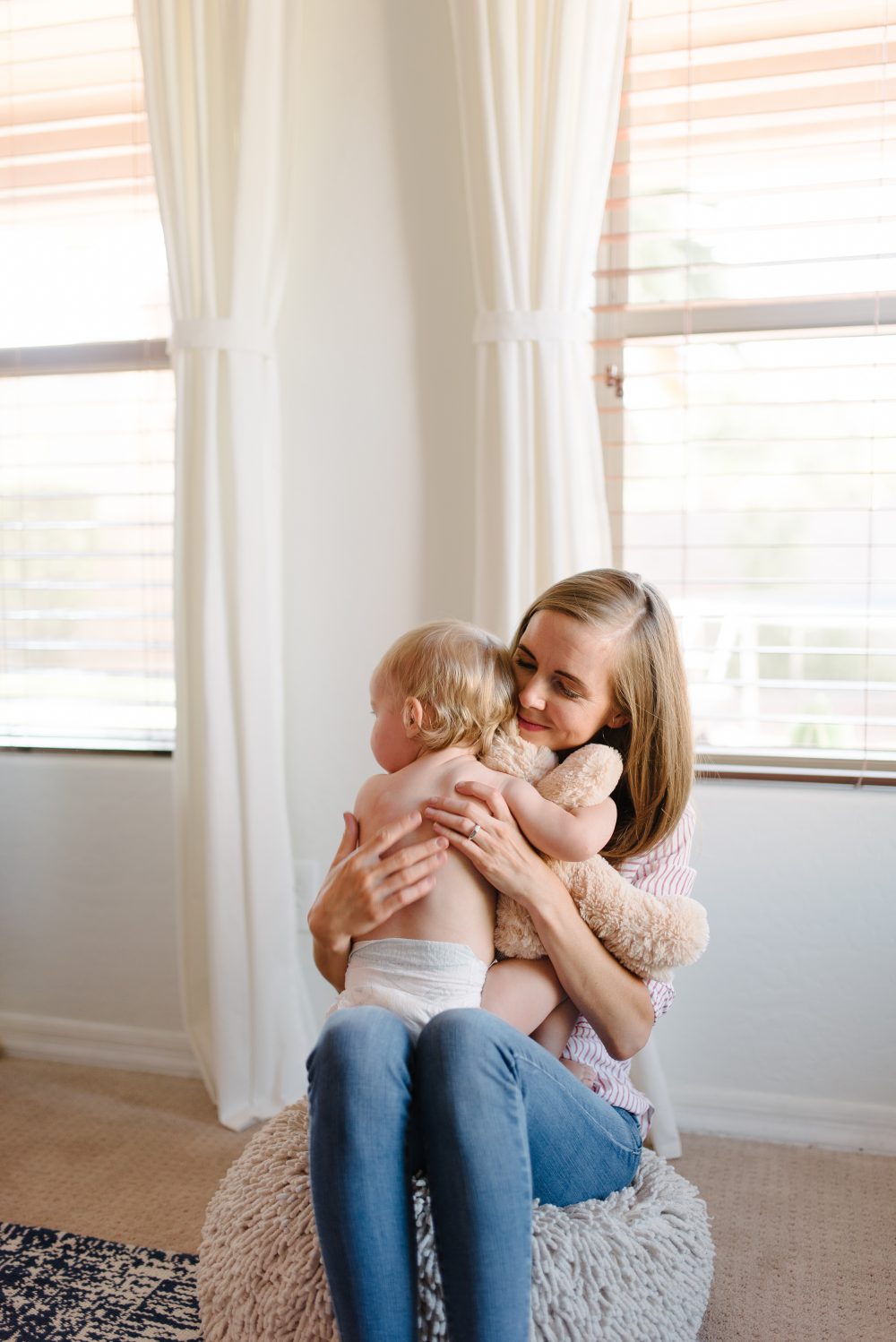 18 Really Great Mother's Day Gifts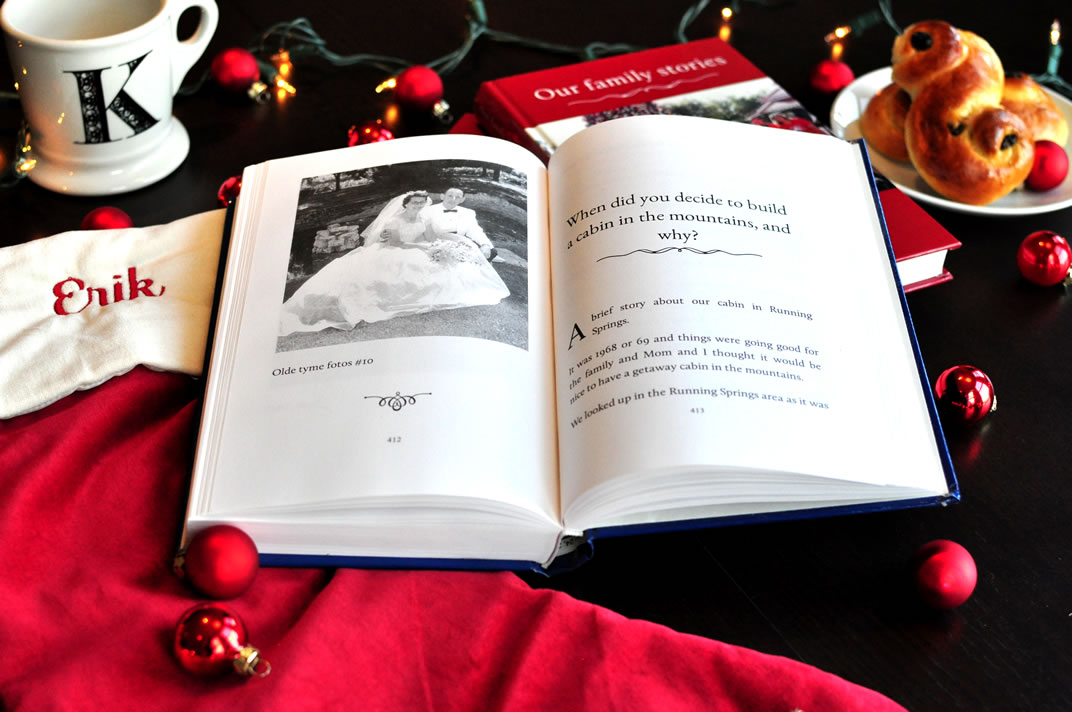 Storyworth 
I've worked with Storyworth for about five plus years and every time a holiday (Christmas, Mother's Day, Father's Day, etc) rolls around and I mention it again, I get a slew of grateful messages from people who couldn't figure out what to buy their mom or dad who already has everything, including a lifetime of stories and memories. It really is the BEST gift. You sign up your parent or grandparent (or anyone you'd like – a spouse would be fun too!) and Storyworth sends the recipient a question every week for them to answer. You can choose from their bank of hundreds of questions, make up your own or let them just send their choices) and at the end of the year, they compile all their stories and memories into a beautifully bound book (you can go in and add photos before it prints too!). I mean, how can you beat that? You can get $10 off here and I wrote a more complete post about how it works here!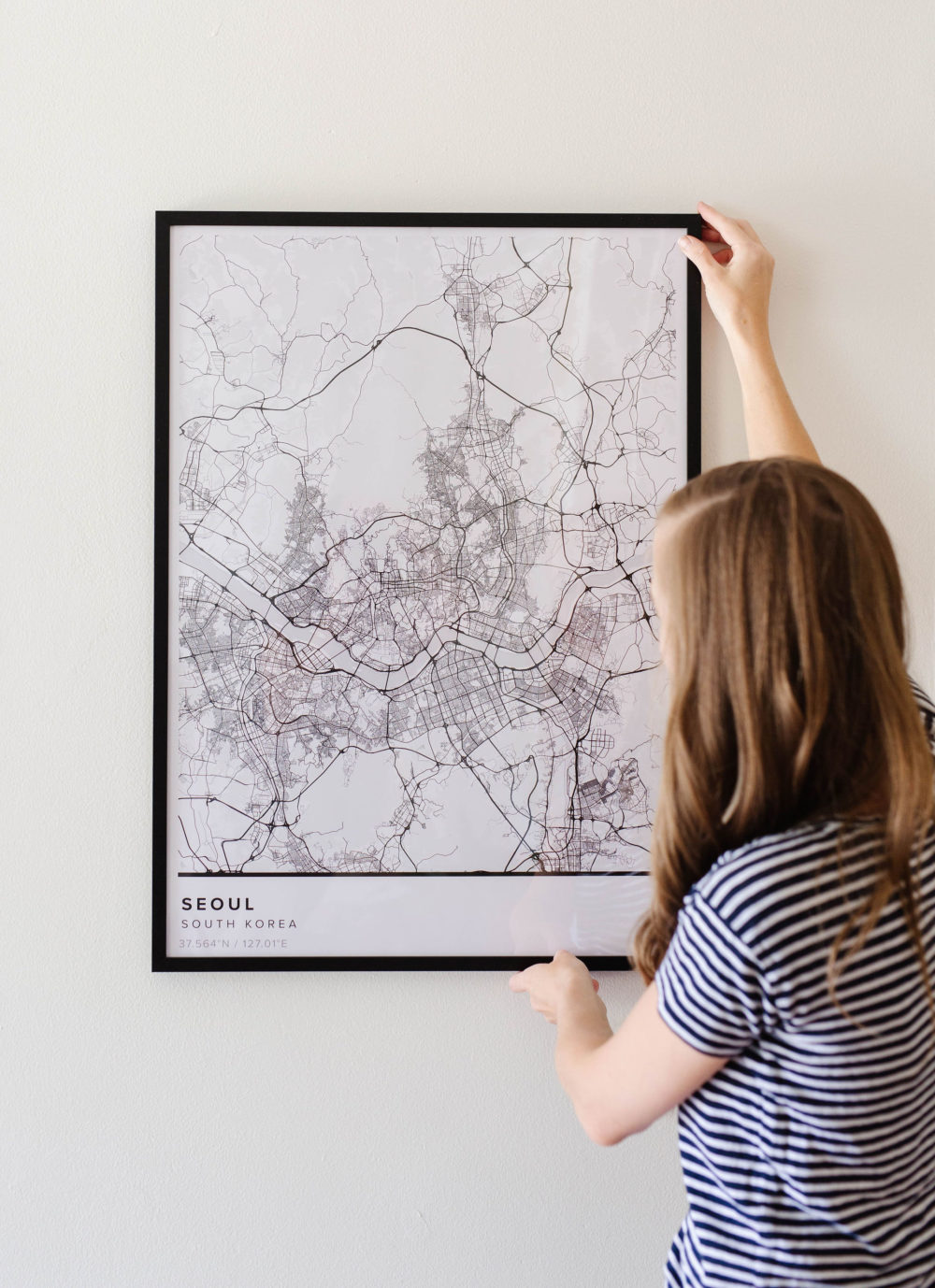 Mapiful Maps
Have you seen these gorgeous custom maps that showcase anywhere in the world that's meaningful to you? You can choose where he was born, where you met or married or any other place you want in a variety of gorgeous designs. I just ordered a new one for our new house and I cannot wait!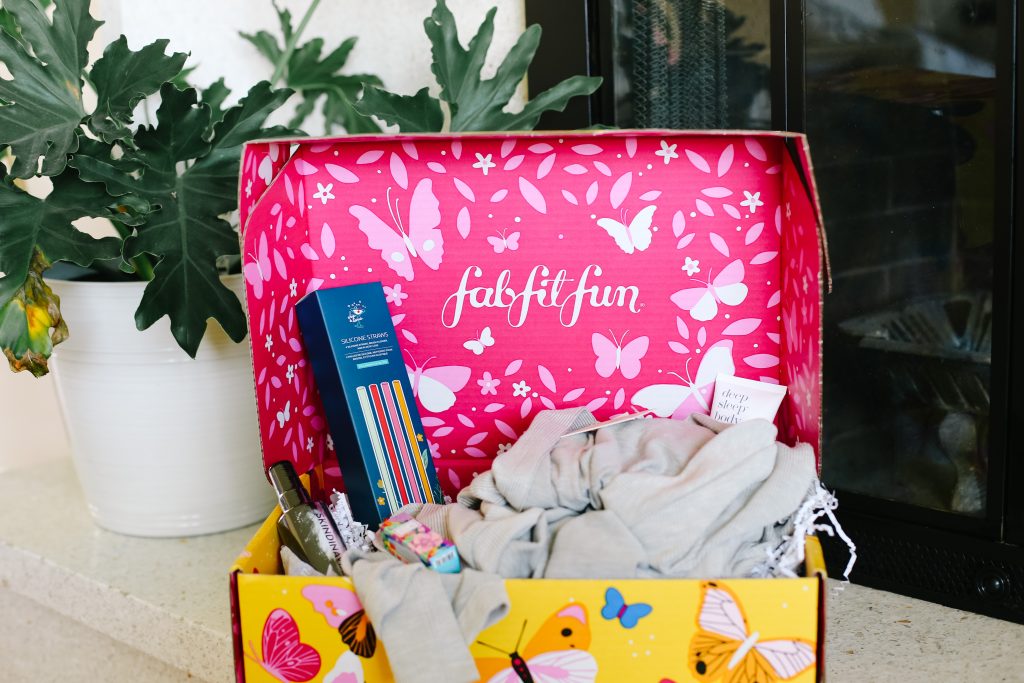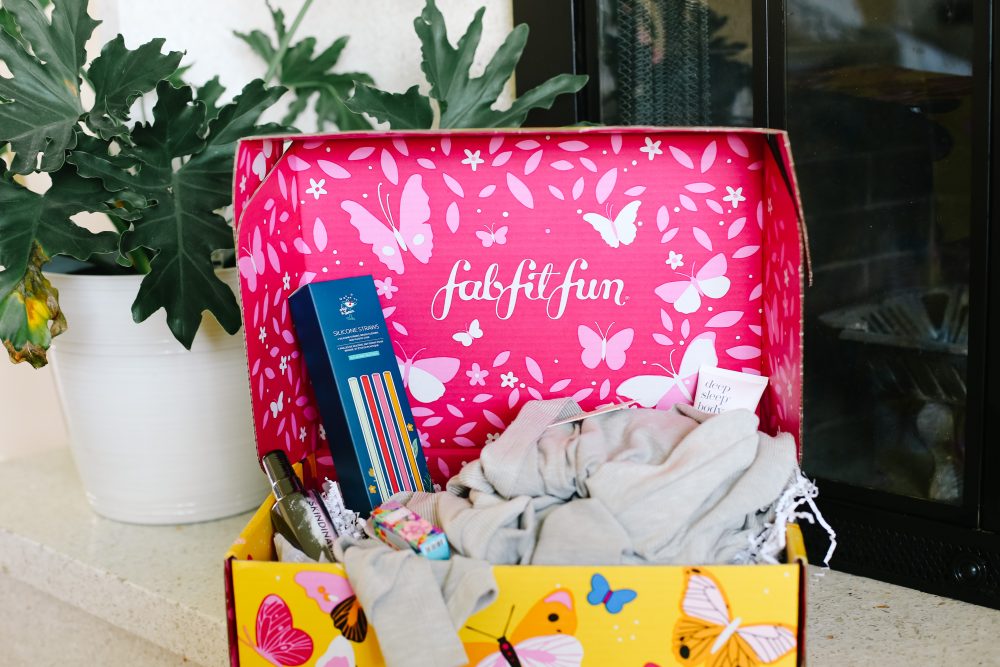 FabFitFun
I've heard about this subscription box for YEARS and finally tried it out last year and . . . I get the hype. It's SO fun and I've been so impressed with the products that show up. For $50 a quarter, you get a box with at least $200 of products. It's just DELIGHTFUL. (This is what we gave my mom for Mother's Day a few years ago and it was a huge hit! And I wrote a whole post about my experience here!).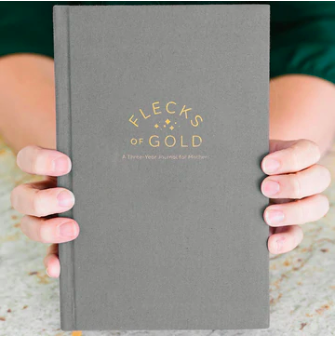 Flecks of Gold Journal
I don't listen to a lot of podcasts (too many audiobooks to get through!) but I do love 3 in 30 and I love the journal she launched to help moms notice and remember the best parts of being a mom. This is an heirloom quality book and Rachel got every detail JUST RIGHT. They're $5 off right now, plus use the code everydayreading for an additional 10% off.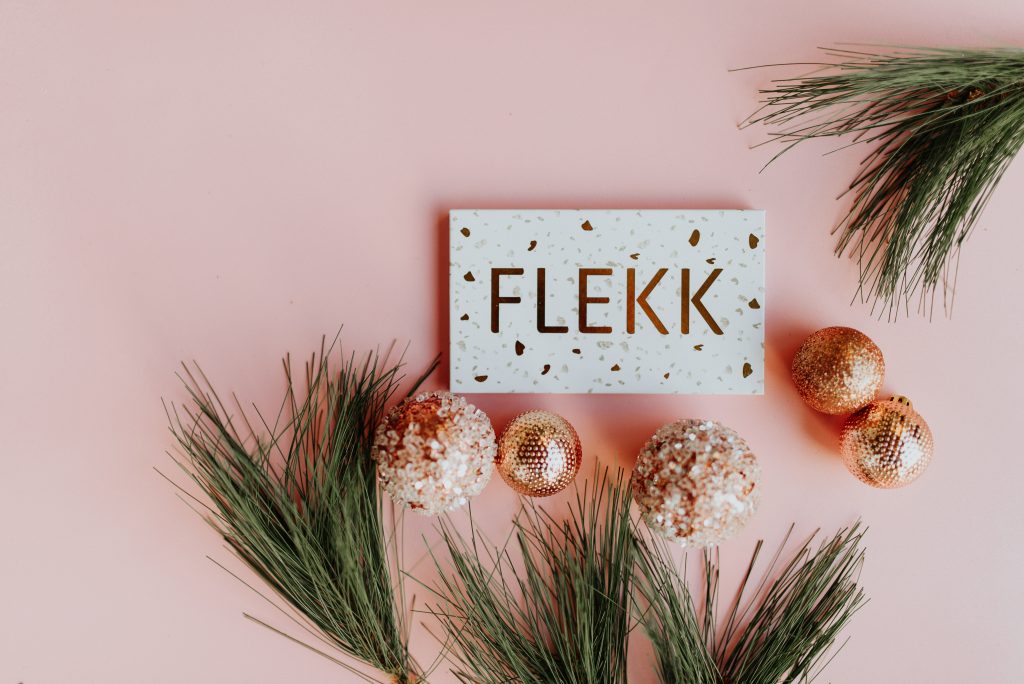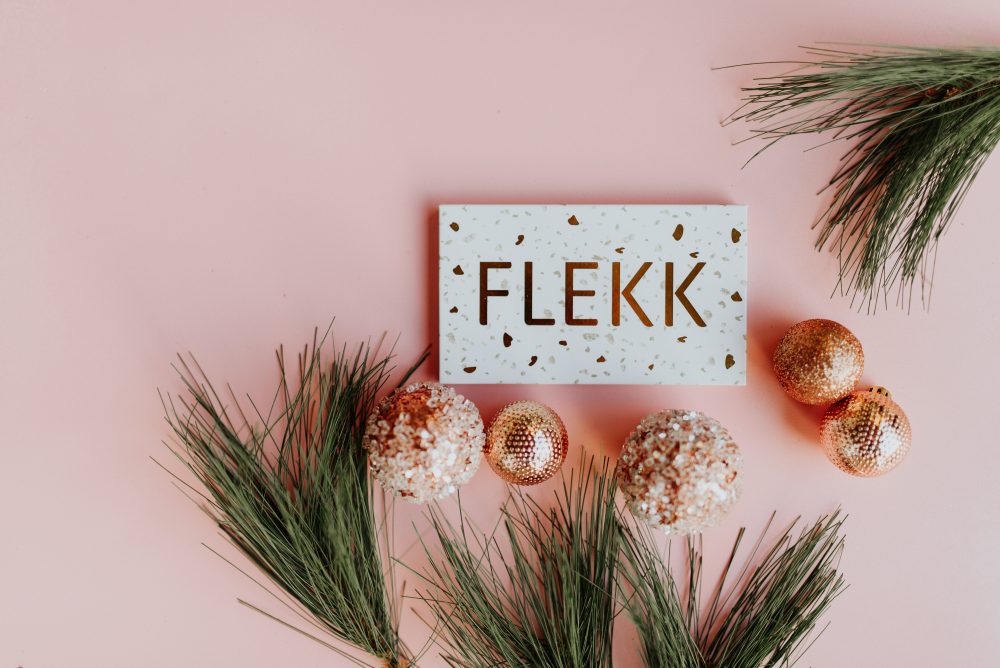 Flekk Eyeshadow
Makeup is NOT one of my strong skill sets or even particular interests but I am 100% obsessed with Flekk eye shadows. I've been using the Flawless palette for about four years and I've loved it every single day. It comes with a little illustration on the inside of the cover that shows you exactly where each shadow is supposed to go on your eye and then has a coordinating brush set with the brushes numbered so you know which brush to use for which shadow on which part of your eye. Basically designed for people like me who have ZERO idea what they're even doing. Use the code JANSSEN for 20% off.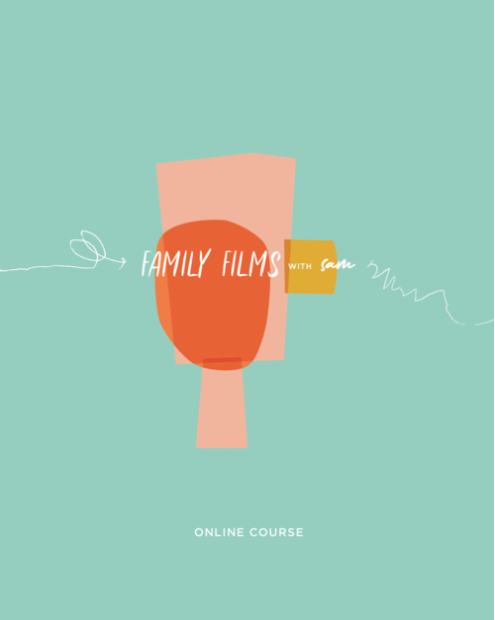 Family Films with Sam course
I've talked about this before, but it's seriously the BEST $50 you could spend. I love photos, but nothing is quite like a video. Looking back at my family in action – the way my baby walks, a big jump into the pool, a laugh – is just priceless and Sam's course teaches you how to make ridiculously wonderful family videos with your phone.  Plus, I love learning a new skill and it's really amazing to watch my video clips turn into a tiny piece of magic that my children want to watch over and over again (you can see one of my recent family videos on this post). You can use the code JANSSEN for $5 off.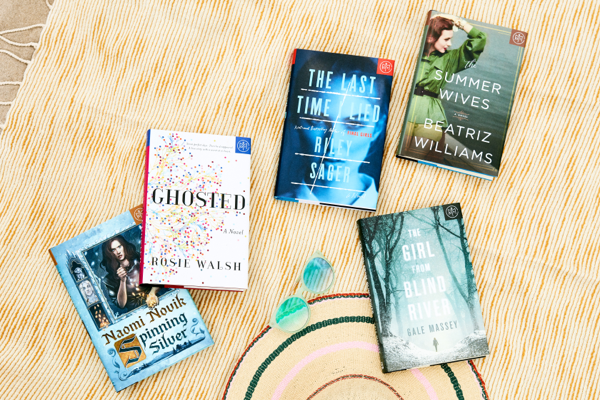 Book of the Month Club Subscription
You know those people who love to read but you're afraid to buy them a book because what if they already have it? A Book of the Month Club subscription solves that problem – they pick five new releases each month and then every subscriber gets to choose which of those five books they want. So smart! I wrote a full post about Book of the Month Club here with all the details about how it works.
Two Peas and Their Pod Cookbook
This is my #1 cookbook right now. It's beautiful and has a full range of recipes from breakfast to dessert, vegetarian and main dish desserts, and salads, soups, and snacks. I've made a slew of recipes from this book and you just can't go wrong with any of them. Plus, it's 20% off right now!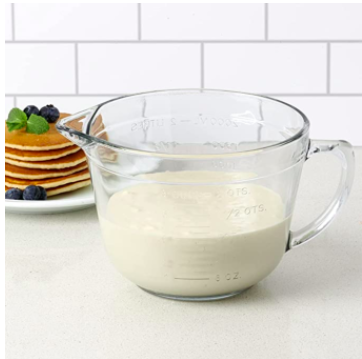 Glass Mixing Bowl
I mentioned this in a favorite things post, but it is too good not to share again. This is the bowl I reach for EVERY time I'm baking – I love how it looks and it's just so easy to use because of the handle and the markings on the side. And it's super affordable. One batch of muffins, coming right up.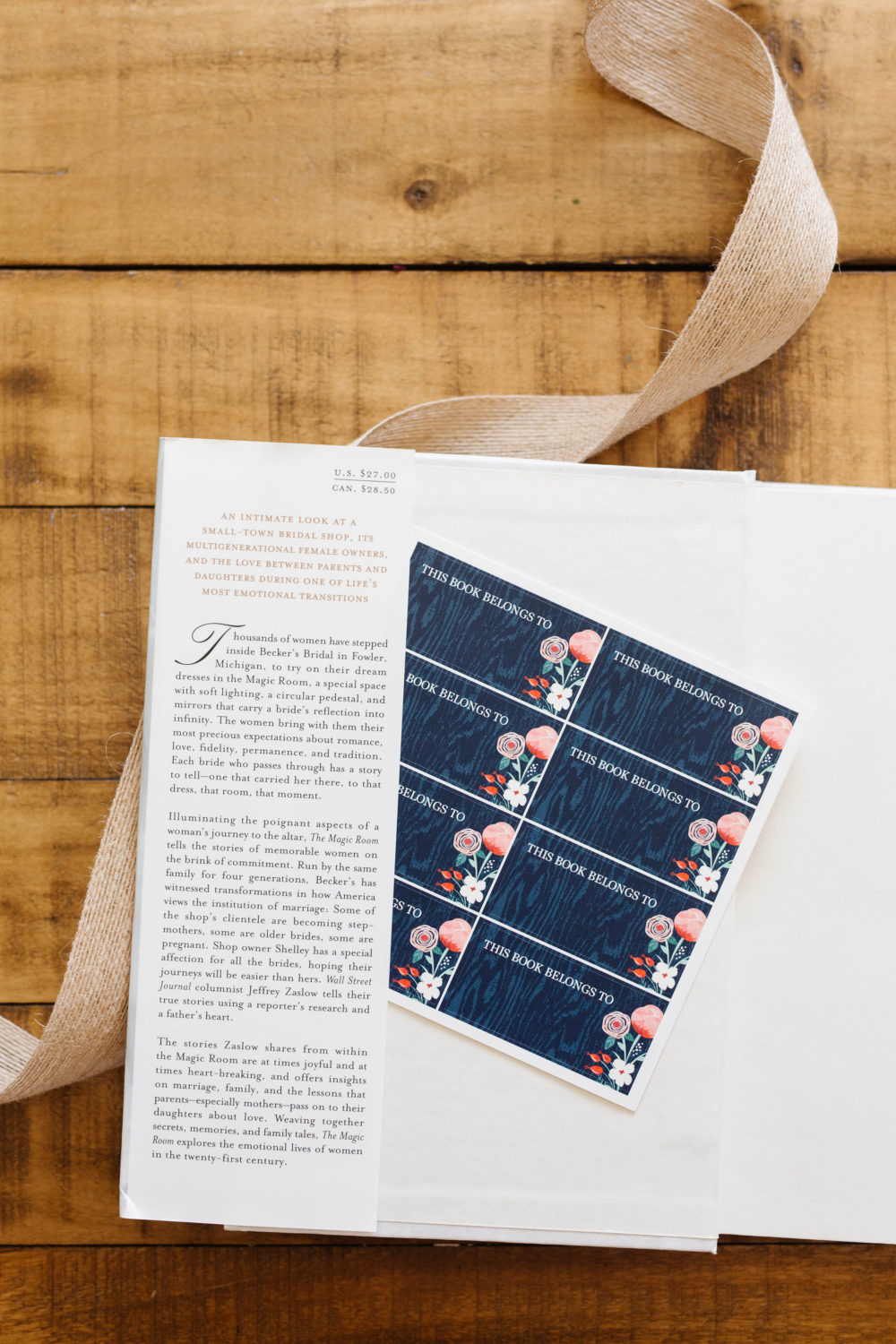 Book Labels
I made a bunch of these book labels for our Book Swap party a few years ago and I'm OBSESSED with them. They're totally reasonably priced, there are a million great designs, and you can personalize them however you'd like ("This book belongs to Susan Clark" or "Return this book to Jane Rogers or else. . . "). And you can just put them in an envelope with your Mother's Day card and it will cost you zero extra shipping dollars. Or bundle them with a book for super bonus points (here are the ten books I recommend most frequently!) Use code READING40 for 40% off your entire order!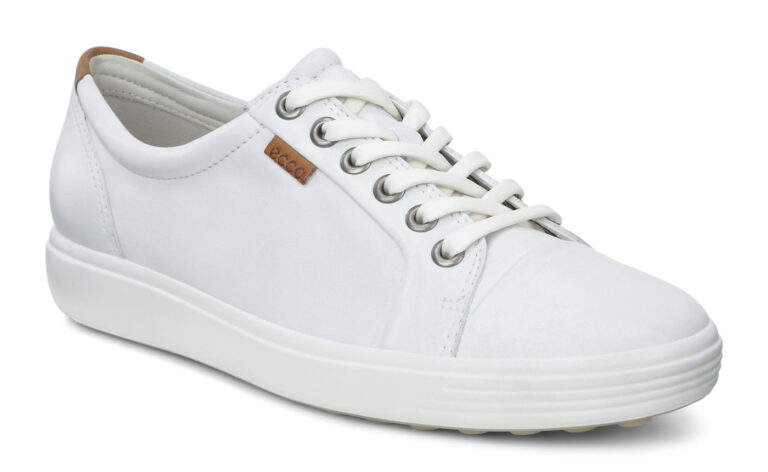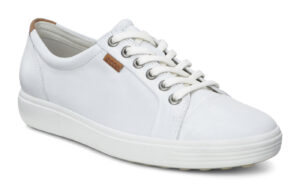 Ecco Sneakers
I looked at these Soft 7 Sneakers for MONTHS before I finally purchased them and they are worth EVERY PENNY. They are crazy comfortable, require no breaking in and are perfect for days of walking. I took them to London straight out of the box and wore them brand-new for 10-12 miles a day and not only did they not hurt my feet, my feet weren't even TIRED at the end of the day. I can't say enough good things about them.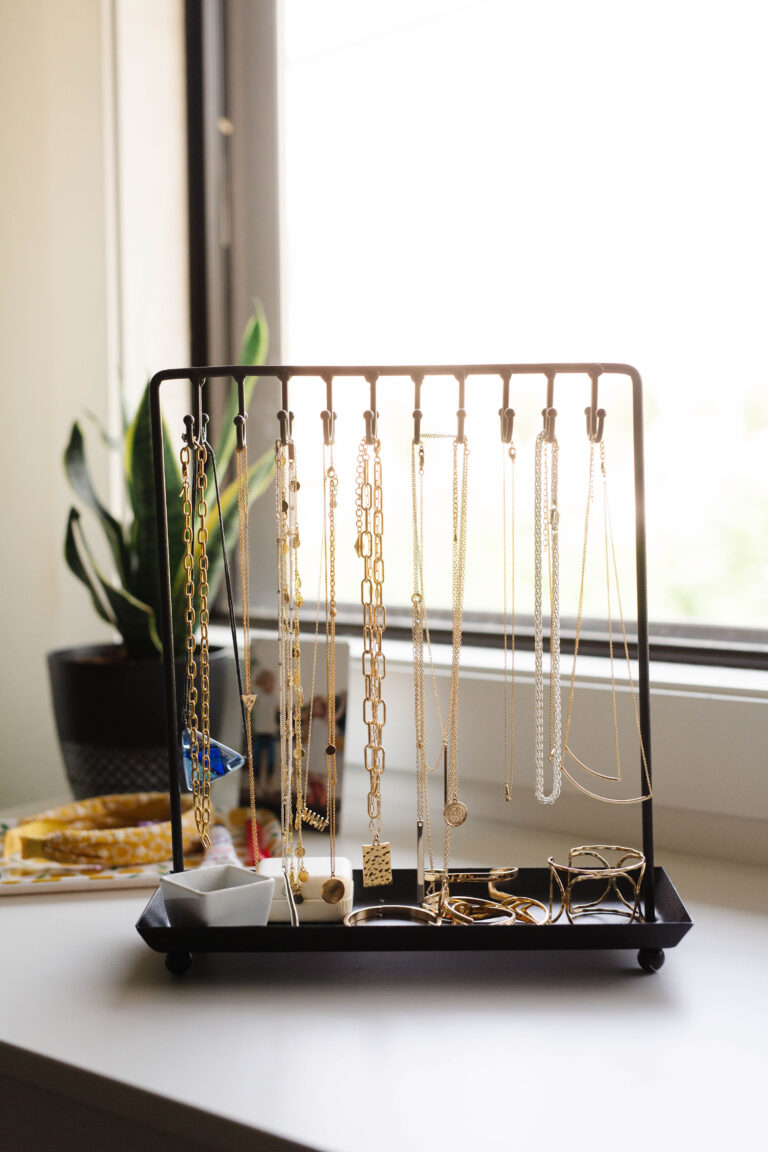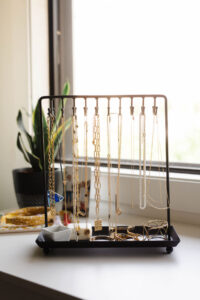 Necklace Holder
In our last house, all my jewelry was in a dresser drawer and the necklaces especially were a complete disaster. I actually had to throw away about a dozen of them because they were SO TANGLED that there was no hope for ever getting them undone. When we moved into this house, I bought this necklace hanger and I absolutely love it. It's so clean looking, nothing gets tangled and the base is perfect for holding my rings and bigger bracelets. It comes in white, black and brass.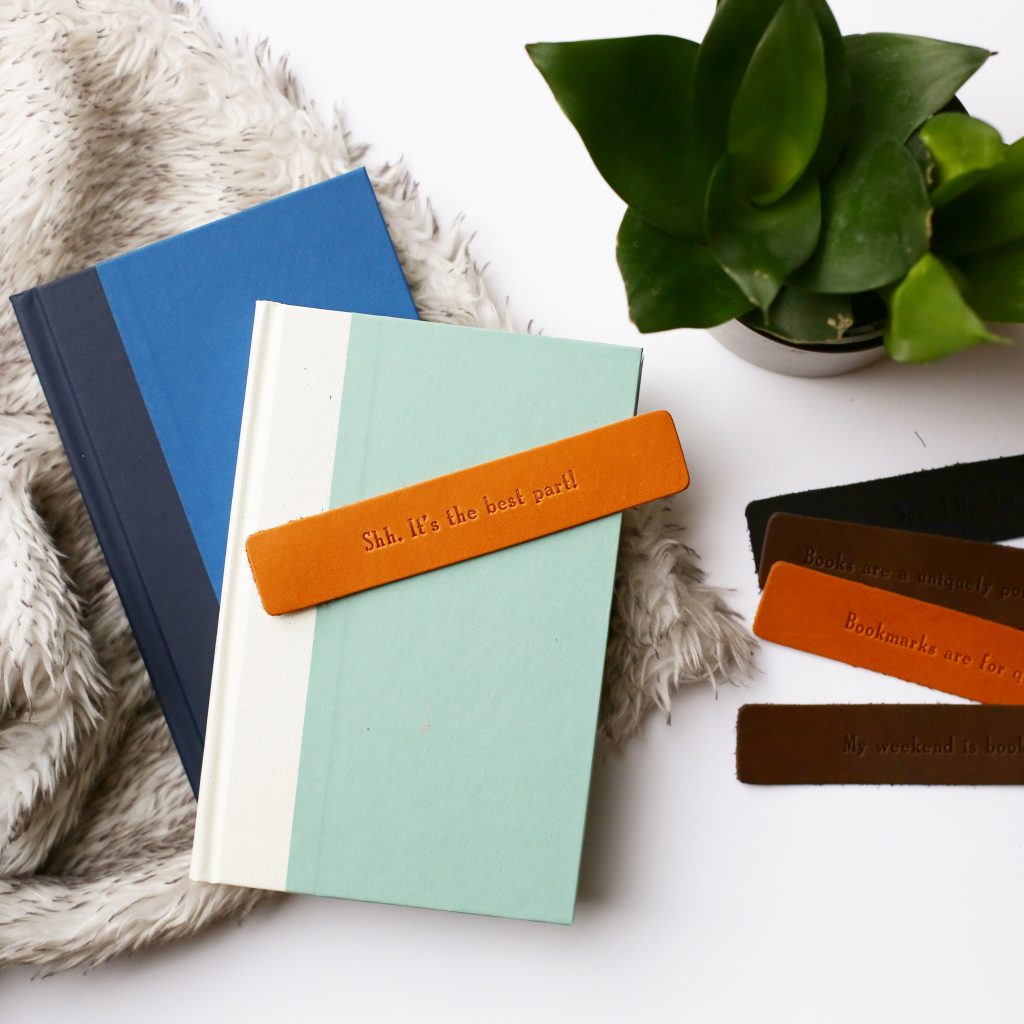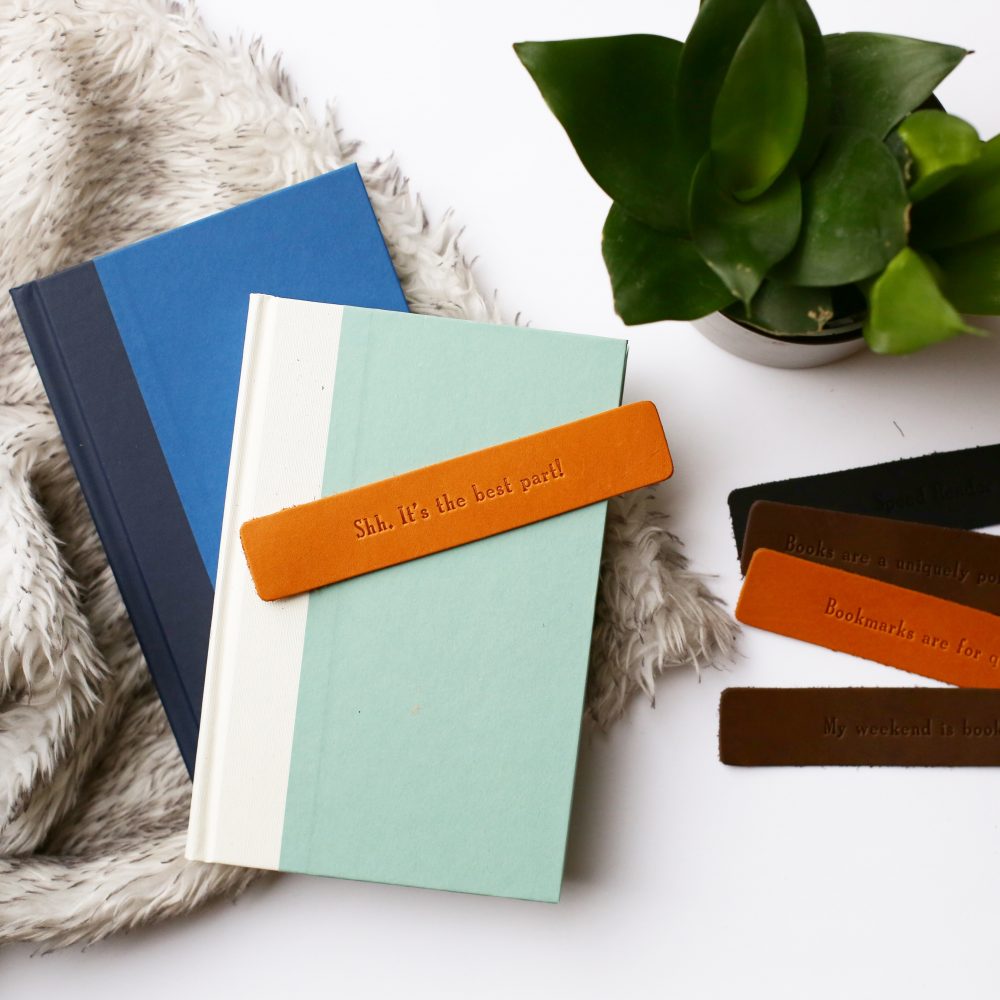 Leather Bookmark
These bookmarks are so high-end feeling, smell amazing, and are just all around wonderful. I keep a couple in my bedside table so I'm never without one! And you can customize them to say anything you'd like.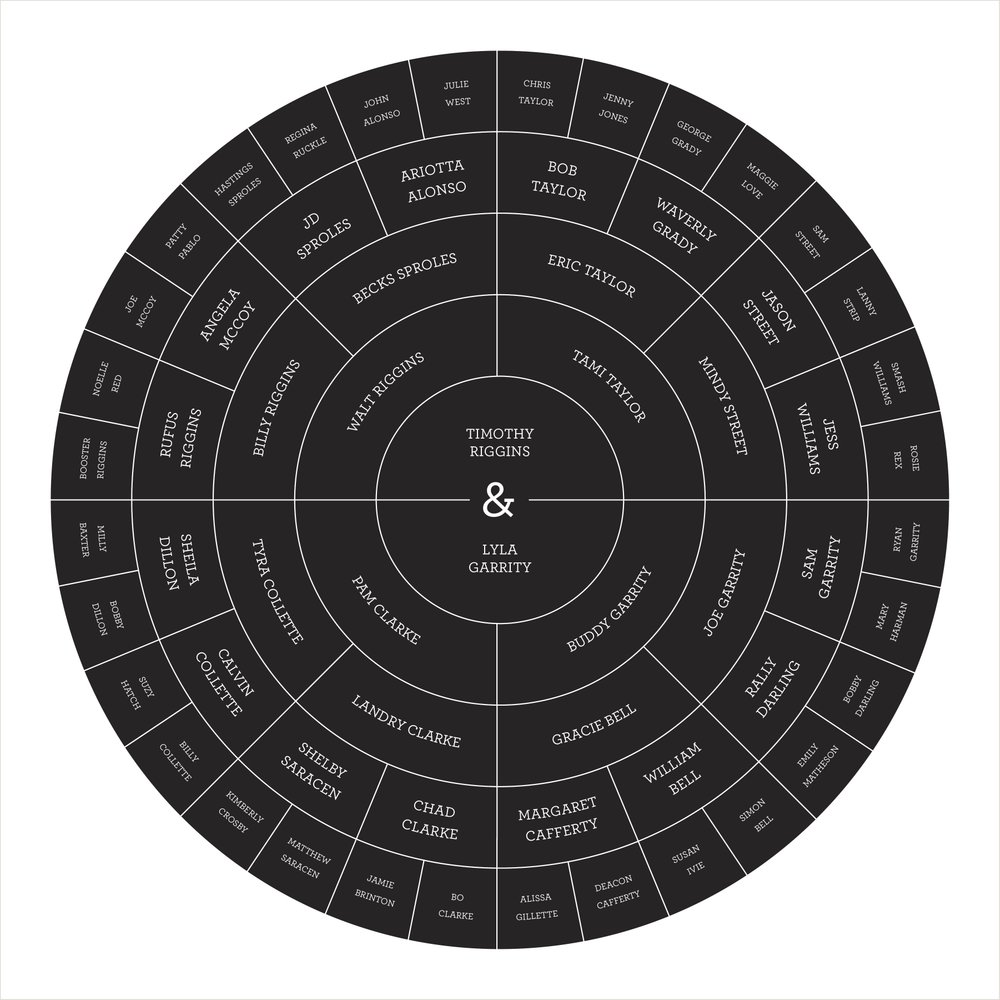 I Chart You geneology chart
My sister found these charts a few years ago and we gave one to my parents for Christmas and it was STUNNING. I have my own now and I'm obsessed with it and it makes for a perfect Mother's Day gift. Use the code JANSSEN for 20% off!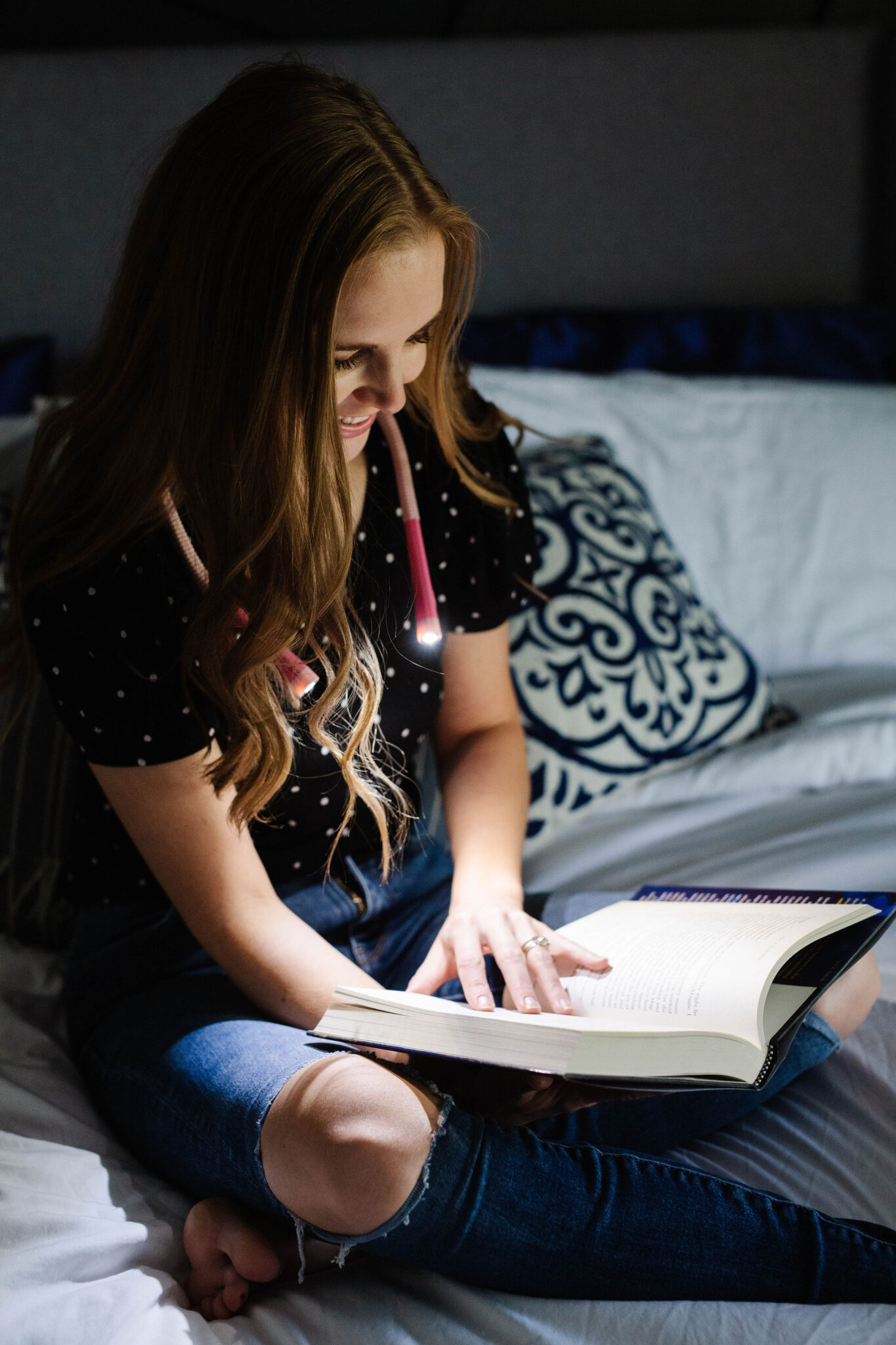 Neck Book Light
I was SO dubious about a book light that went around your neck instead of clipping to a book, but I was 100% wrong. It makes it feel like you're living in the stone ages when you use any other ones – this one is just such a great design and so much better than anything else I've tried. I promise, you might be dubious, but it's a winner – more than 45,000 reviews can't be wrong. Also, it's great for close-up work like jigsaw puzzles and embroidery or knitting. I wrote an entire post dedicated to the book lights here if you are interested in other options!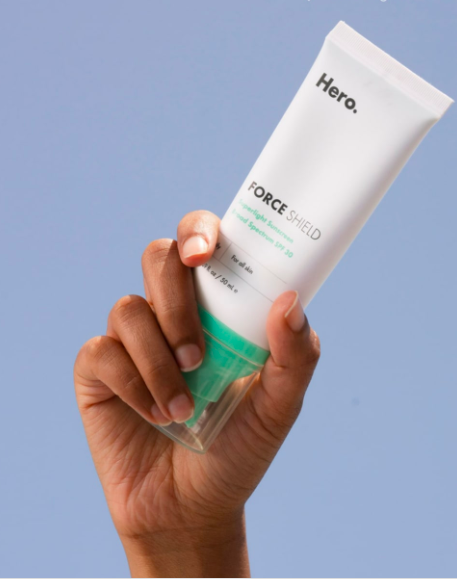 Hero Cosmetics Facial Sunscreen
I've raved about this before multiple times, but it is just, hands-down, the best facial sunscreen I've ever used (yes, better than the Supergoop one and half the price). It goes on so easily, doesn't leave any white residue, acts as a great primer for my makeup and is a mineral sunscreen rather than a chemical sunscreen. Oh, and it's designed to prevent breakouts and be great for acne-prone skin. Now you can prove to your mom you're following her advice to wear sunscreen everyday.  Use code EVERYDAYREADING for 15% off.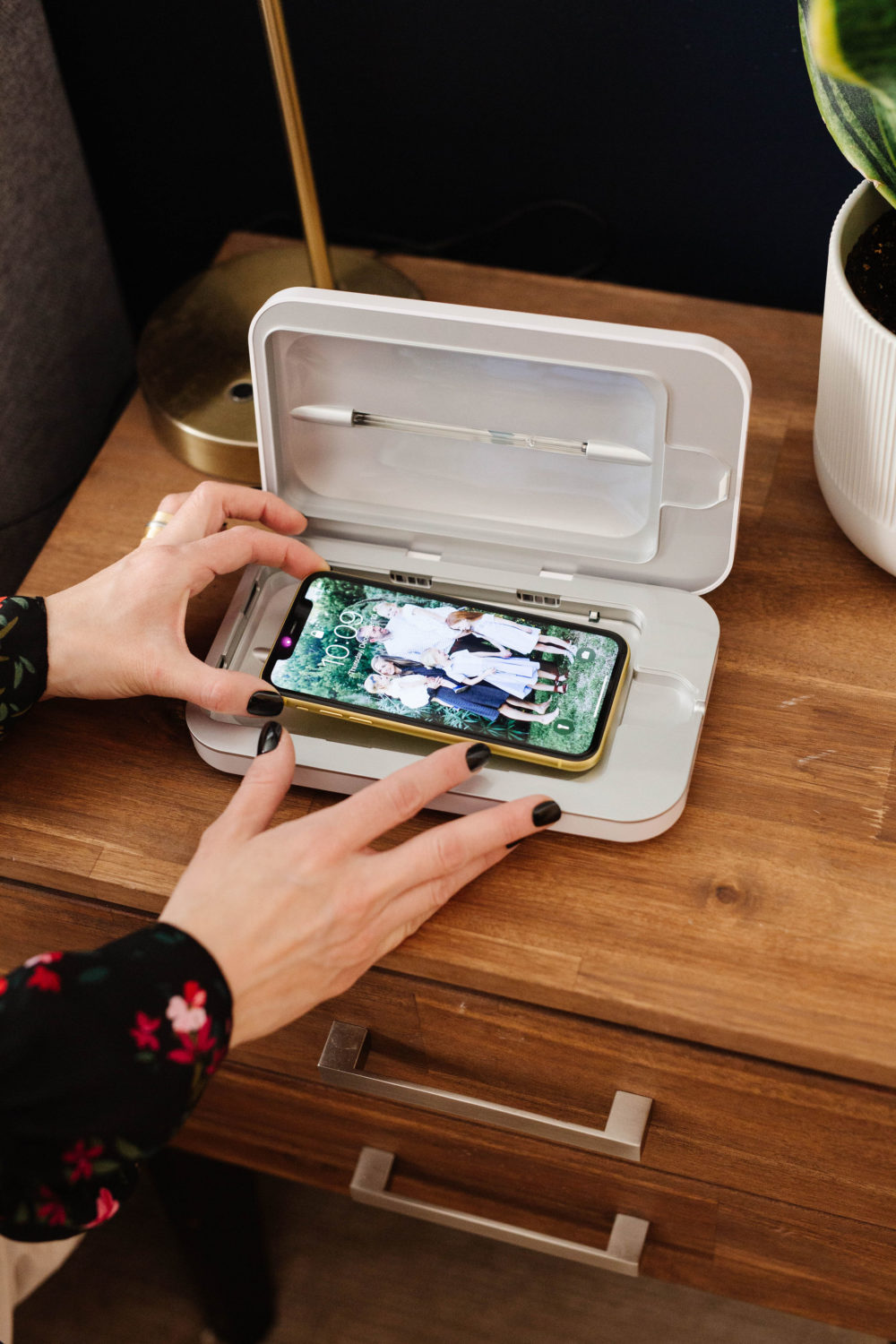 Phone Sanitizer
We bought a PhoneSoap for my dad a few years ago and then I got myself one. I LOVE it. It's a sleek little device that you put your phone (or keys or jewelry or wallet) inside and it kills 99.9% of the germs on it within 10 minutes. I keep mine on my desk and put my phone in it every night before I go to bed – I wake up to a clean and fully charged phone!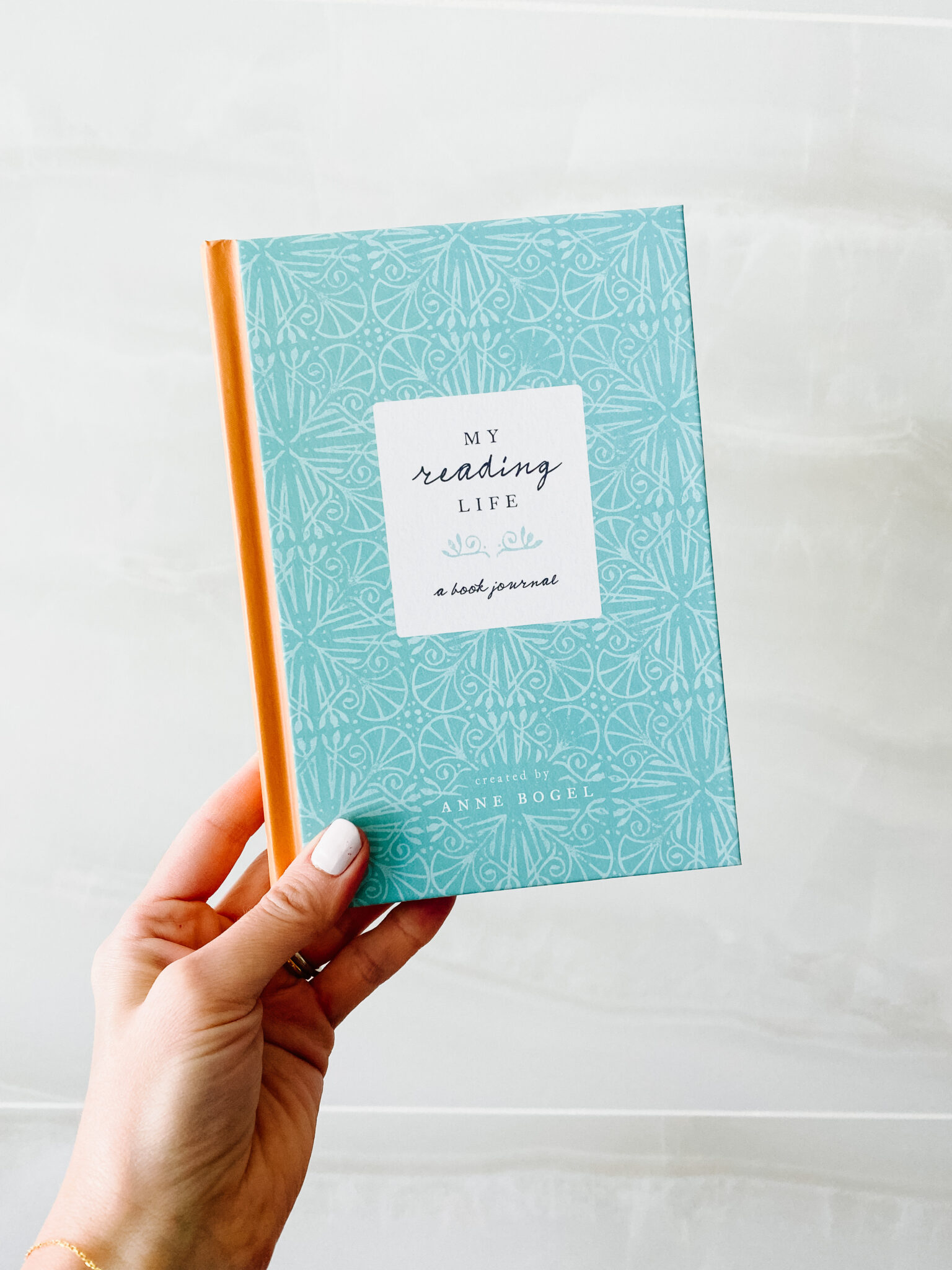 Book Journal
The beautiful little book journal has space to log 100 books (with one page for each) and each page includes space to share title details, dates, your rating (in a couple of categories), and your favorite quotes or thoughts from the book, plus how you found this particular title. It also includes a daily reading tracker and tons of great book lists. It's just GORGEOUS. Here's a full post and more pictures of this outstanding book journal!
I'd love to hear your favorite Mother's Day gifts, whether they're ones you've given or received or even just heard about!
P.S. If you want to get a jump on Father's Day, one of my most popular posts is this one with really good gift ideas for men.
If you liked this post about Mother's Day Gifts, you might like these posts too: