Last year, I did a Small Business Gift Guide for the first time, and I LOVED being able to spot light some of my favorite small businesses!
One of the really fun parts about my job is how many entrepreneurs I've met and small businesses I've gotten to work with over the years.
Here are some of my very favorites.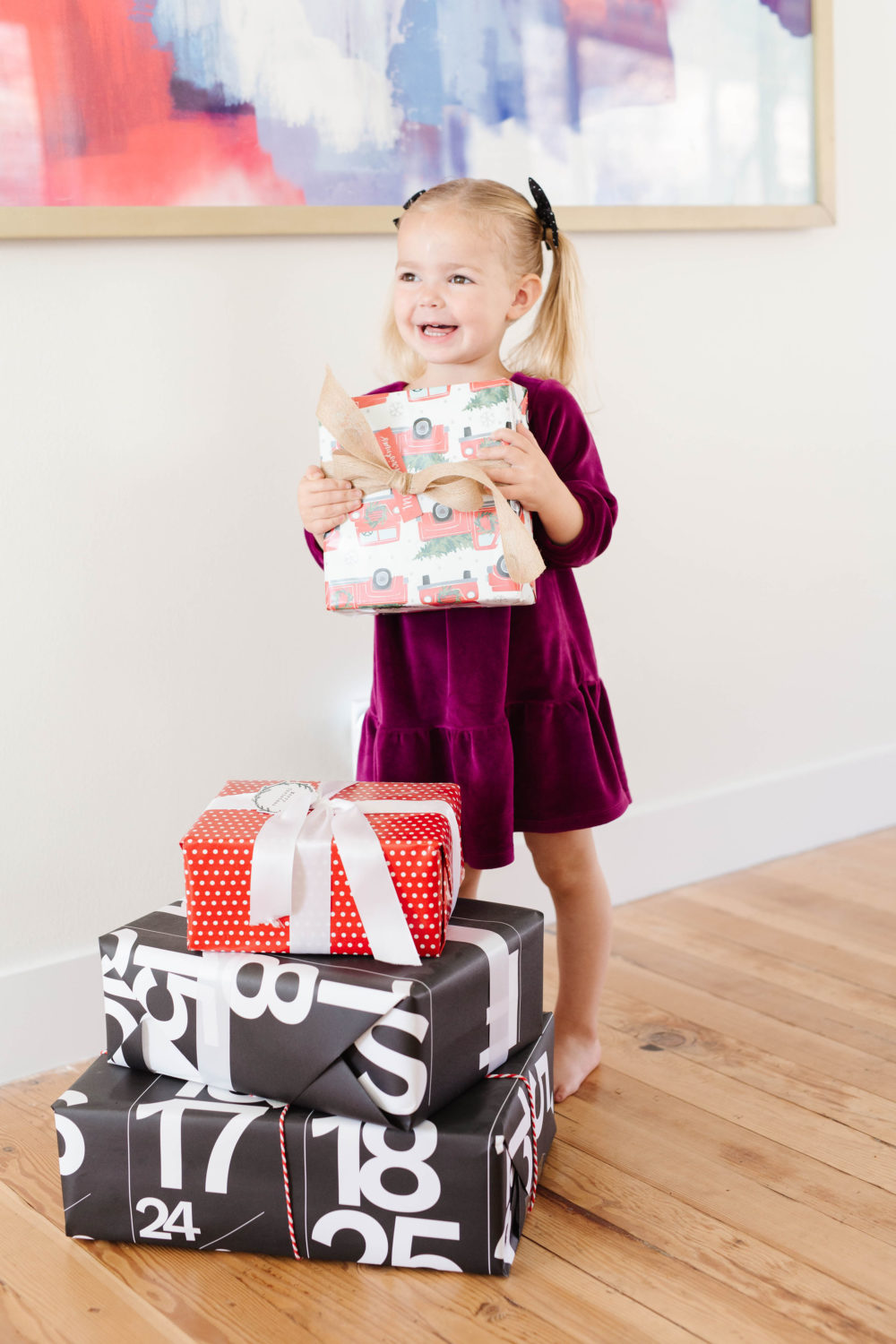 A Small Business Gift Guide
LONDON LITTLES
I mean, what good is having a blog if you can't promote your own company? (No good, is what). We hit the four year anniversary this fall of launching London Littles and I still feel delighted every time I get a note from a customer about how MUCH people love these little rain boots. They really are SO cute (plus we have knee socks and sunglasses that are both perfect stocking stuffers) and make a fun "something to wear" that your child will really love.
MAEDN BAGS
I have used LOTS of purses, bags and diaper bags over the years and I'm blown away by Maedn. I have one of their backpacks and it's the best one I've ever owned, and my current daily bag is their crossbody bag. Seriously, it's ruined me for all others. Use the code JANSSEN for 15% off.
SENITA ATHLETICS
I have become a total Senita convert this year – started by women, run by women, and so clearly designed for real women. My ultra favorite items are the Weekend Joggers, the Weekend Jumpsuit, and the Shakti leggings. Also, I got rid of every sports bra I owned that wasn't from Senita – theirs are hands down the best. Use the code JANSSEN for 15% off.
WATERCOLOR CLASS FOR KIDS
We bought this video watercolor class for Ani two years ago for Christmas and it's SO good (both of my older girls ended up doing it). It's super affordable and you can use the code JANSSEN15 for 15% off. I also listed the supplies we bought in this post. There is also an adult version!
BRAVERY MAGAZINE
Bravery launched on Kickstarter a few years ago, raising more than $55,000 for their first issue. It's now a full-fledged quarterly children's magazine with each issue featuring a female role model (previous issues have covered Julia Child, Junko Tabei, Bessie Coleman, Amelia Earhart, Temple Grandin, and Jane Goodall). Each issue is packed with stories (and stunning illustrations),  plus DIY projects and activities that go along with the issue's role model. If you're looking for an absolutely spectacular magazine with substance, this is a winner.
BRAVE AND KIND BOOKS
If you want to get some new children's books, Brave and Kind Books is an independent bookstore that ships and has a TERRIFIC curated selection so you're not sorting through endless titles.
PURO HEADPHONES
These are the most highly rated headphones for kids with volume control to protect their hearing (the company was started after the family's teen daughter had significant hearing loss from her headphone usage). I got all four of my girls a new pair for Christmas last year (wired for Tally and bluetooth ones for the older girls)! I have a pair of their noise-cancelling ones for adults!
BEDDY'S BEDDING
I mean, you know I LOVE our Beddys zipper bedding on the girls' bedroom and now in Ella's room too (and I'll order some for Tally's room once I've picked out a wallpaper). They are a lifesaver for my girls and their bunkbed (making a bunkbed is my idea of torture and I'm a competent adult. No way could my 8 year old do it). Use the code JANSSEN for 20% off.
FRANK & BUCK TIES
We met the owners of Frank & Buck when we lived in Arizona and were so impressed by them. Bart loves all their ties. We got ones for both of our college-aged brothers for their birthdays and the feedback was super positive. I love their fun, modern prints and the slimmer cut. I also love their hair ties. Use the code EVERYDAYREADING for 20% off!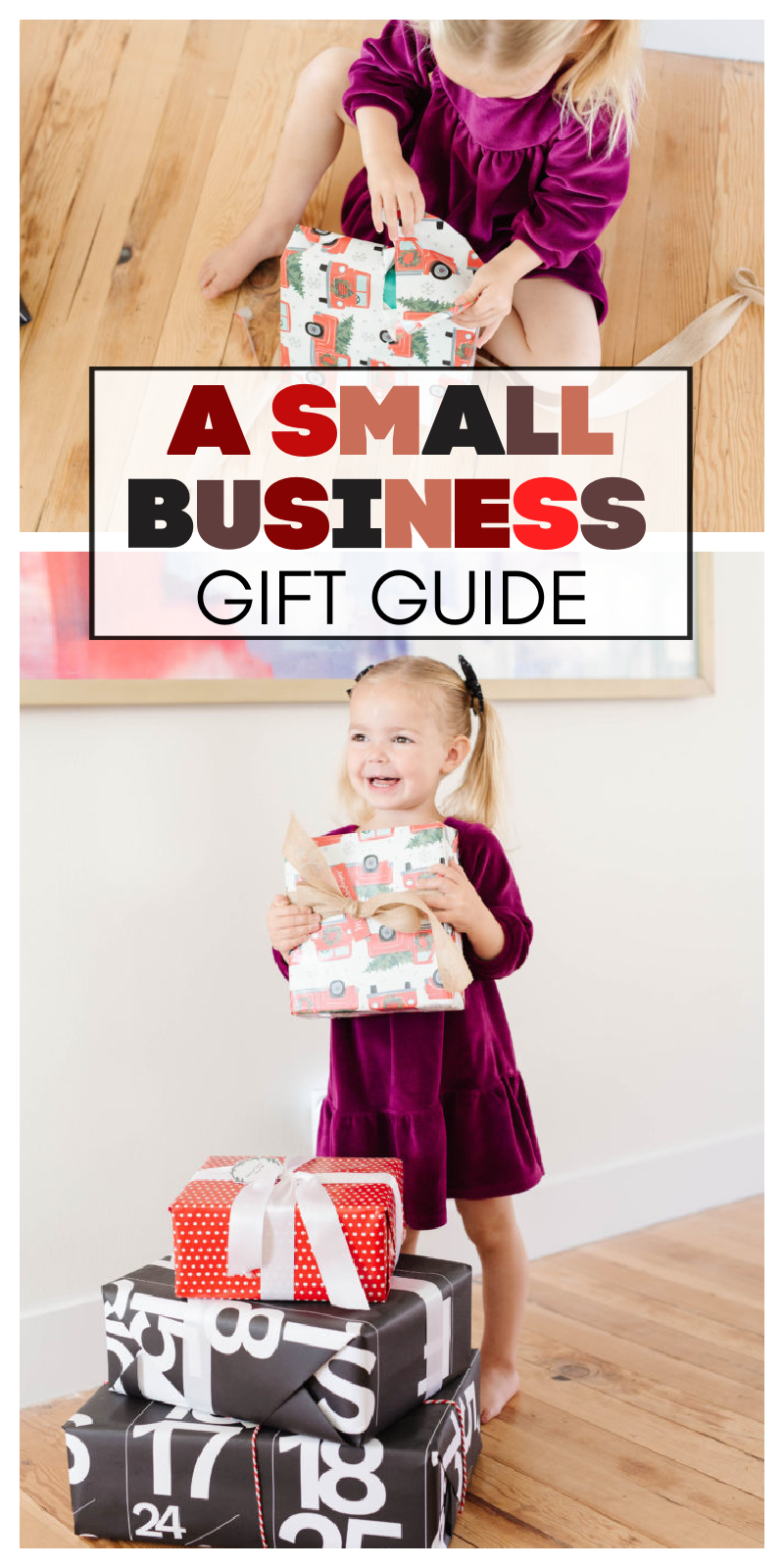 PAISLEY PAPER CO
I love a good paper pad (really, I love every paper product and office supply) and theirs have funny little messages as well as gorgeous designs. My favorite is "I have procrastinated long enough." Use the code PAISLEY2021 for 20% off purchases over $50!
I CHART YOU FAMILY TREE
We gave my parents one of these gorgeous, modern genealogy charts a few years ago and I loved it so much I ordered one for my own living room. Use my 20% off code (JANSSEN) for an even better deal.
FLEKK COSMETICS
I've talked about these eyeshadow palettes approximately a million times and I get questions about them ALL the time. These were developed by my dear friend Lindsey who was a former celebrity makeup artist and wanted to make it easy for ANYONE to do gorgeous eyeshadow. It is basically paint-by-number and looks amazing. I have both the Flawless (a really beautiful neutral set) and the Flirty, which is a little more dramatic (I use Flirty 95% of the time).
BOOKROO CHILDREN'S BOOK SUBSCRIPTION
I love this book subscription for children and gush over it every year. It's like Christmas each month when a box of wrapped books show up for my children. They have a board book subscription, a picture book subscription, and a chapter book subscription and their picks are always spot on. We've found so many new favorites I've never seen anywhere else! Use the code JANSSENREADS for 15% off.
GROUNDED PLANTS
You know I'm a big-time plant lover (much to Bart's dismay who is convinced dirt does NOT belong in the house) and Grounded Plants sells the most beautiful houseplants, which they'll ship right to your door. They have so many gorgeous options at great price points.
REMIE GIRL DRESSES
We know a little something about dresses in this house and Remie Girl makes the MOST gorgeous dresses (also their leotards are fantastic). We also love Alice & Ames's dresses.
HANDLETTERED DESIGN
My friend Lisa is a brilliant handletterer but also is amazing at TEACHING handlettering. Her workbooks are absolutely spectacular and my girls absolutely love them (I've shared some of my favorites in this post). Use the code EVERYDAYREADING10 for 10% off!
PHONESOAP
We bought a PhoneSoap for my dad last year and then I got myself one this year. I LOVE it. It's a sleek little device that you put your phone (or keys or jewelry or wallet) inside and it kills 99.9% of the germs on it within 10 minutes. I keep mine on my desk and put my phone in it every night before I go to bed – I wake up to a clean and fully charged phone!
You've probably seen the family videos I've made of our trips over the past few years (like the 
Hawaii
 one here or the 
Spring Break
 one here) and they are such a treasure. I love photos, but I REALLY love these little clips that show my girls in action and our family interacting. This class is great for not only the nuts and bolts of how to make a video, but also so much great instruction and ideas for TAKING great video clips in the first place. Use the code
JANSSEN for $5 off
(seriously, the best money you'll ever spend).
I think that
Zozu Baby
does the best baby headbands of any that I've tried – they don't slip around, I feel like the band they use is a little softer, and they are just so darn cute. She also makes phenomenal bows for little girls too. (We also have a
Little Poppy Co
subscription, which I LOVE – when it comes to
a bow subscription
, I think it's just unbeatable).
MERRICK WHITE DRESSES
My sister launched a clothing line a few years ago and sells super high-quality casual dresses. I've worn my
blue gingham one
so many times over the past year and a half and it still looks brand-new. I added the rust one of to my closet this fall too! Use the code JANSSEN5 for $5 off!
DOUGHSIE DOUGH
We are something of play dough connoisseurs in our house (this is probably not something to brag about) and Doughsie Dough is THE best we've ever used.
LATES BY KATE PAJAMAS
I've gotten one million questions about these incredible pajamas and they are worth EVERY PENNY. They just launched a new collection this morning and they'll go fast, so if you want a pair, now is the moment.
RAD & HAPPY PLANNER
I have the 2021 version of this planner and I love it so much  – it's hands-down the best planner I've ever used (and I've been using a planner almost daily since 2002). I bought the 2022 version the moment it was released and it's just waiting to debut on January 1st! She also sells undated planners, if that's more your speed.
FLECKS OF GOLD MOTHER JOURNAL
I don't listen to a lot of podcasts (too many audiobooks to get through!) but I do love 3 in 30 and I love the journal she launched to help moms notice and remember the best parts of being a mom. This is an heirloom quality book and Rachel got every detail JUST RIGHT. Use the code everydayreading for 10% off.
LibroFM AUDIOBOOK SUBSCRIPTIONS
If you love audiobooks and want to support an independent bookstores, LibroFM is your best bet (I have a whole post about how it works here). It has a massive collection – you'll be hard pressed to find an audiobook they DON'T have – and they share the profits with the independent bookstore of your choice. They offer 3, 6, and 12-month gift memberships!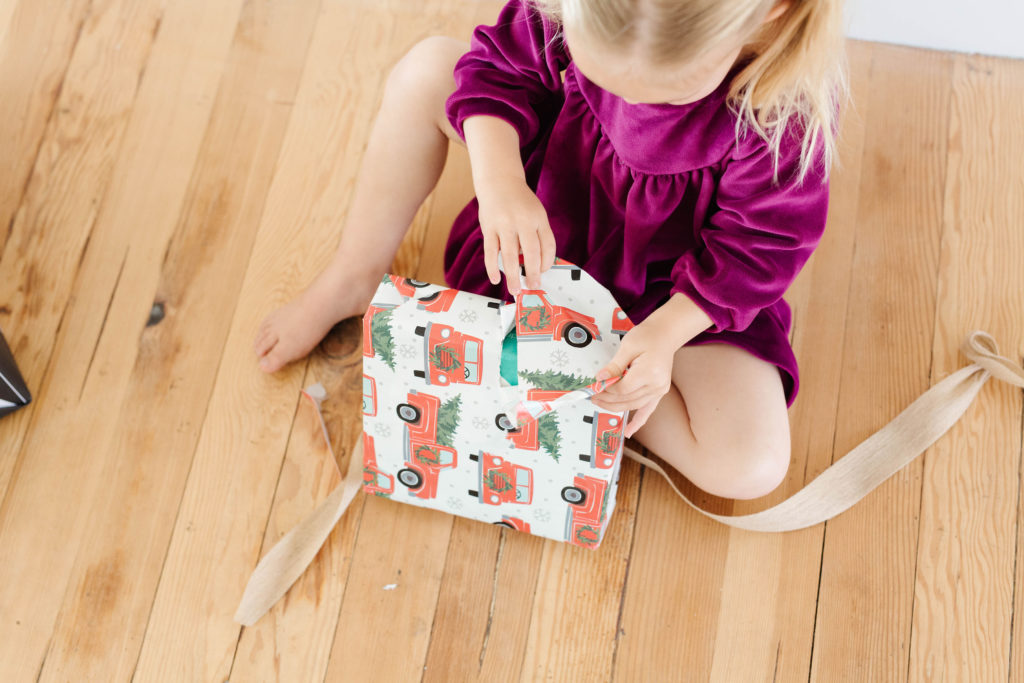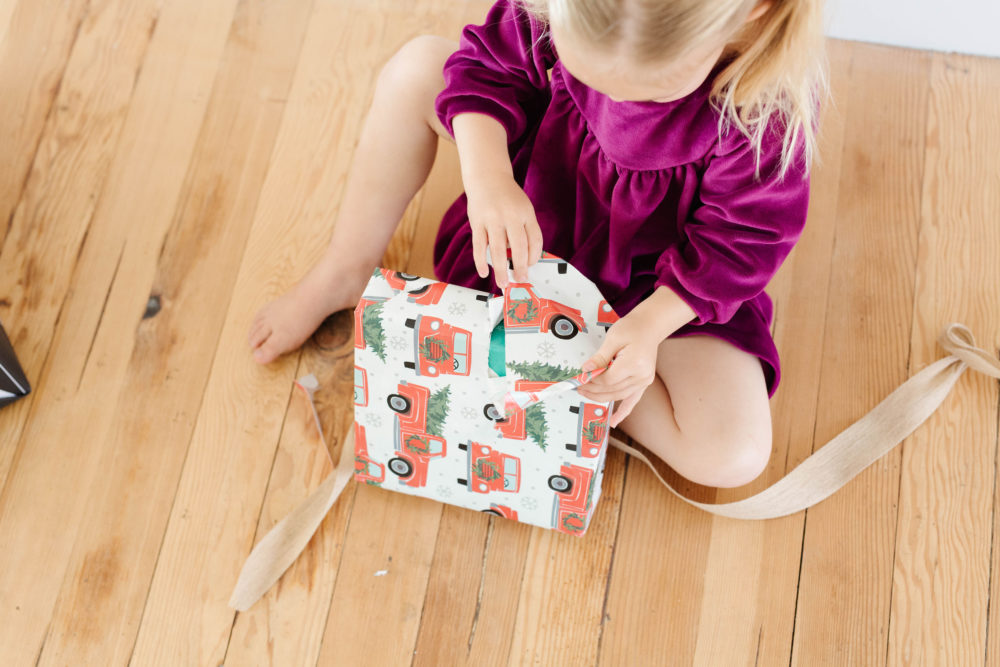 I'd love to hear your favorite small shop suggestions for holiday shopping! Please leave them in the comments so everyone can take advantage of them!
If you liked this Small Business Gift Guide, you might like these posts too:
Photos by Heather Mildenstein