Back in March, my mom sent me an email announcing Southwest's super low fares to Hawaii (like "$88 each way" low).
I happened to be sitting at my desk when her email arrived and within 5 minutes, I'd texted Bart at work to ask if he was interested and he said "let's do it" and within 15 minutes of that email arriving, we had six round-trip tickets to Maui booked.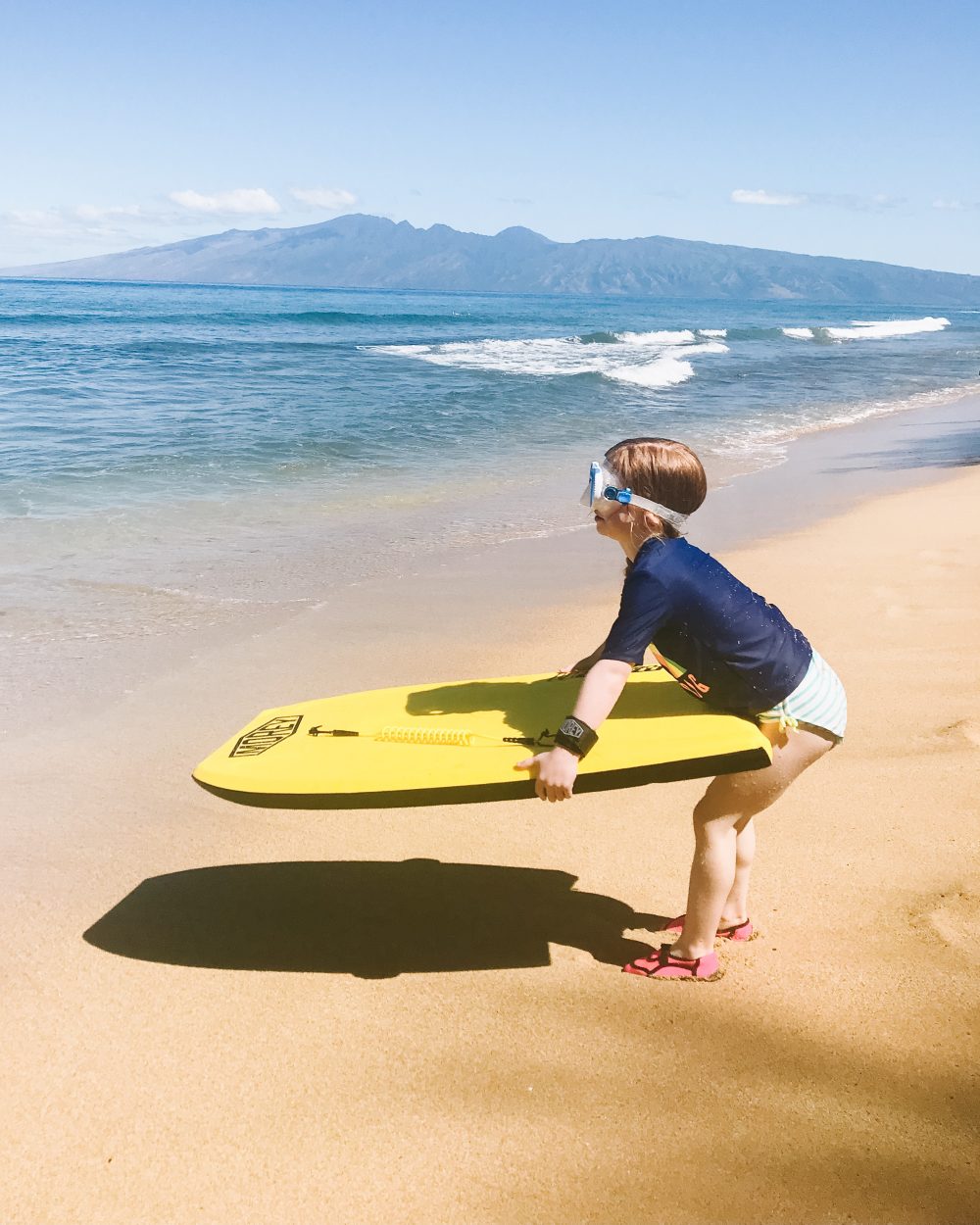 Good thing, too, because those cheap fares were gone within an hour or so.
I'd never been to Hawaii and although we considered going last fall for my birthday trip (we ended up going to Italy instead), I really wanted to do Hawaii as a family. And with tickets this cheap, there was no reason not to take them.
We haven't been on a big family vacation with just the six of us ever (we've done weekend trips or trips with family, but nothing like this) and it was everything I'd hoped for.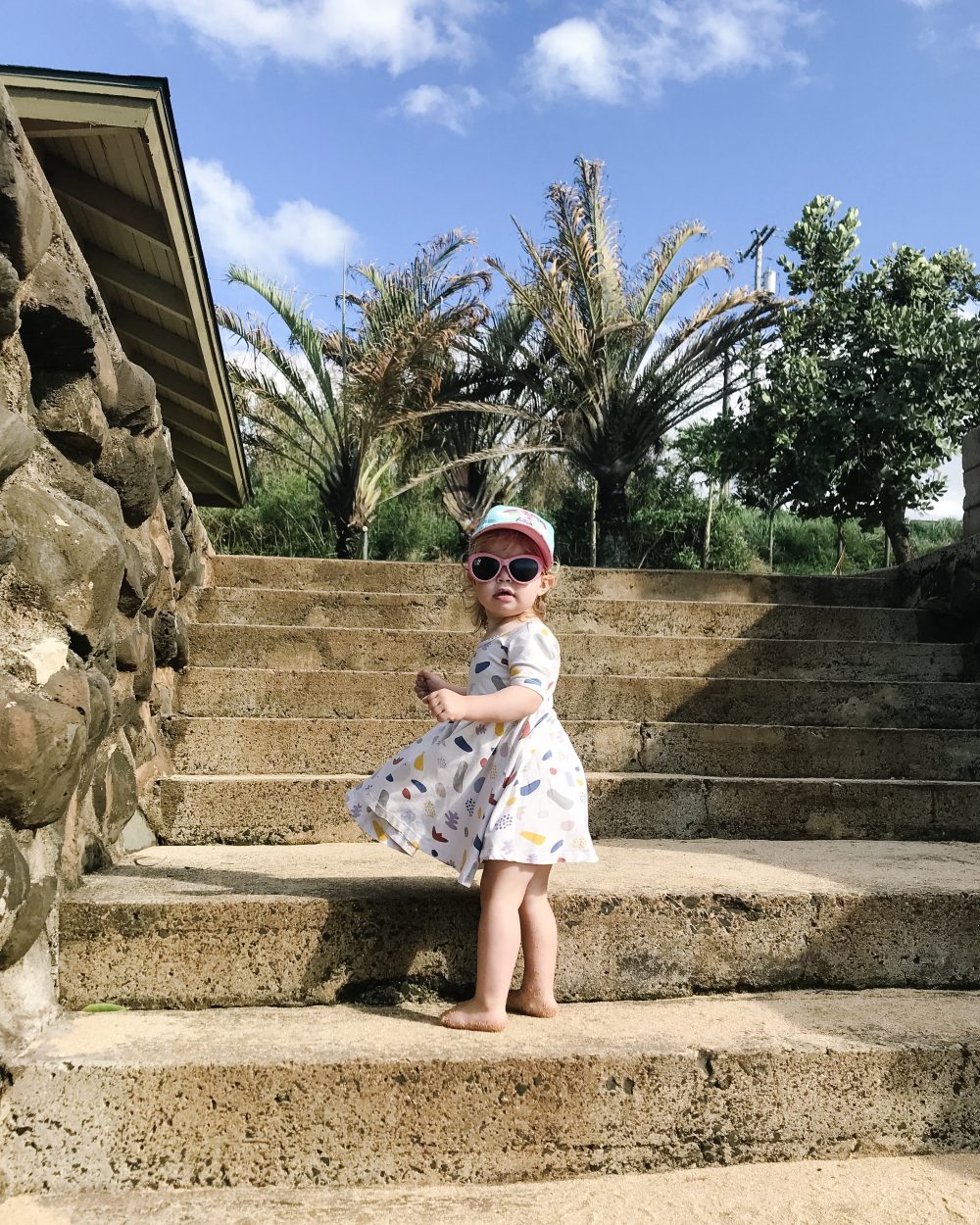 I know that our travel style isn't everyone's travel style – some people want to see absolutely everything and that's not us. We want to do some of the big things, but we also want plenty of time to relax. So if you're looking for a comprehensive list of things to do in Maui with kids, this post is probably not it.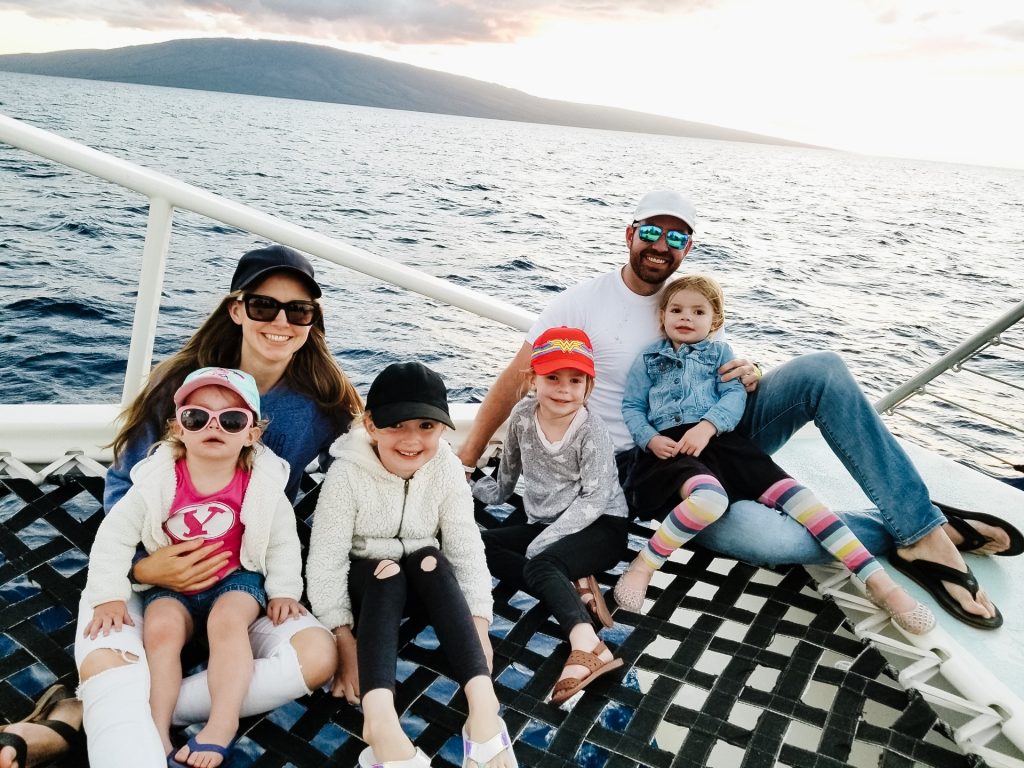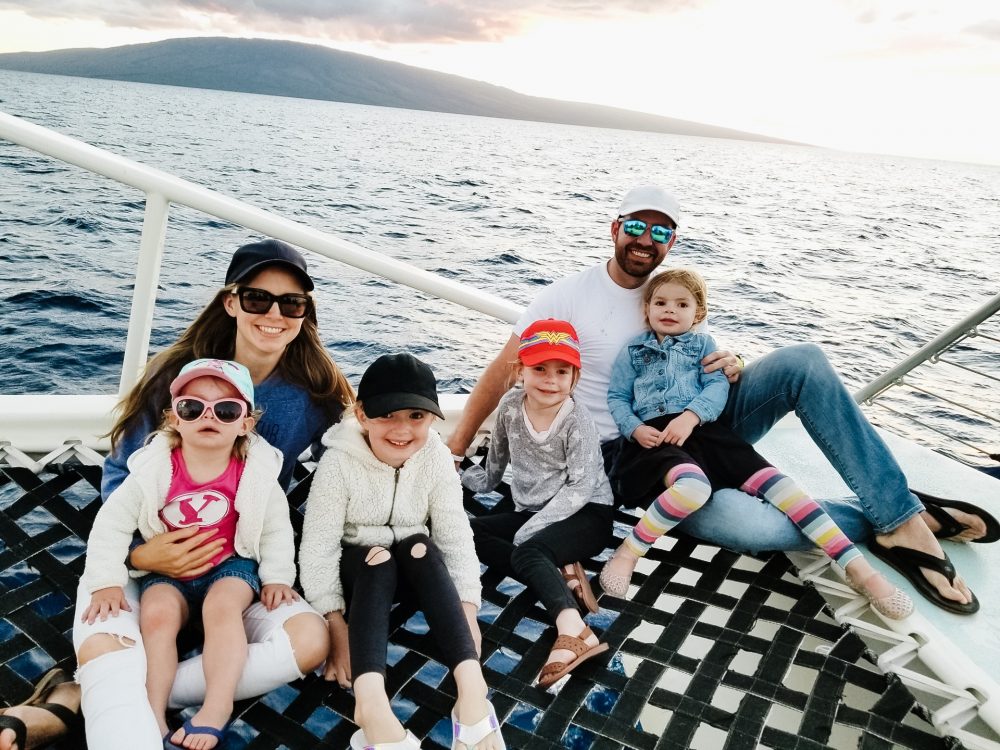 We spent a lot of time at the pool, at the beach, and in our condo playing games. We usually did one outing per day and we ate out one entire time in 8 days.
A restaurant guide to Maui this is not.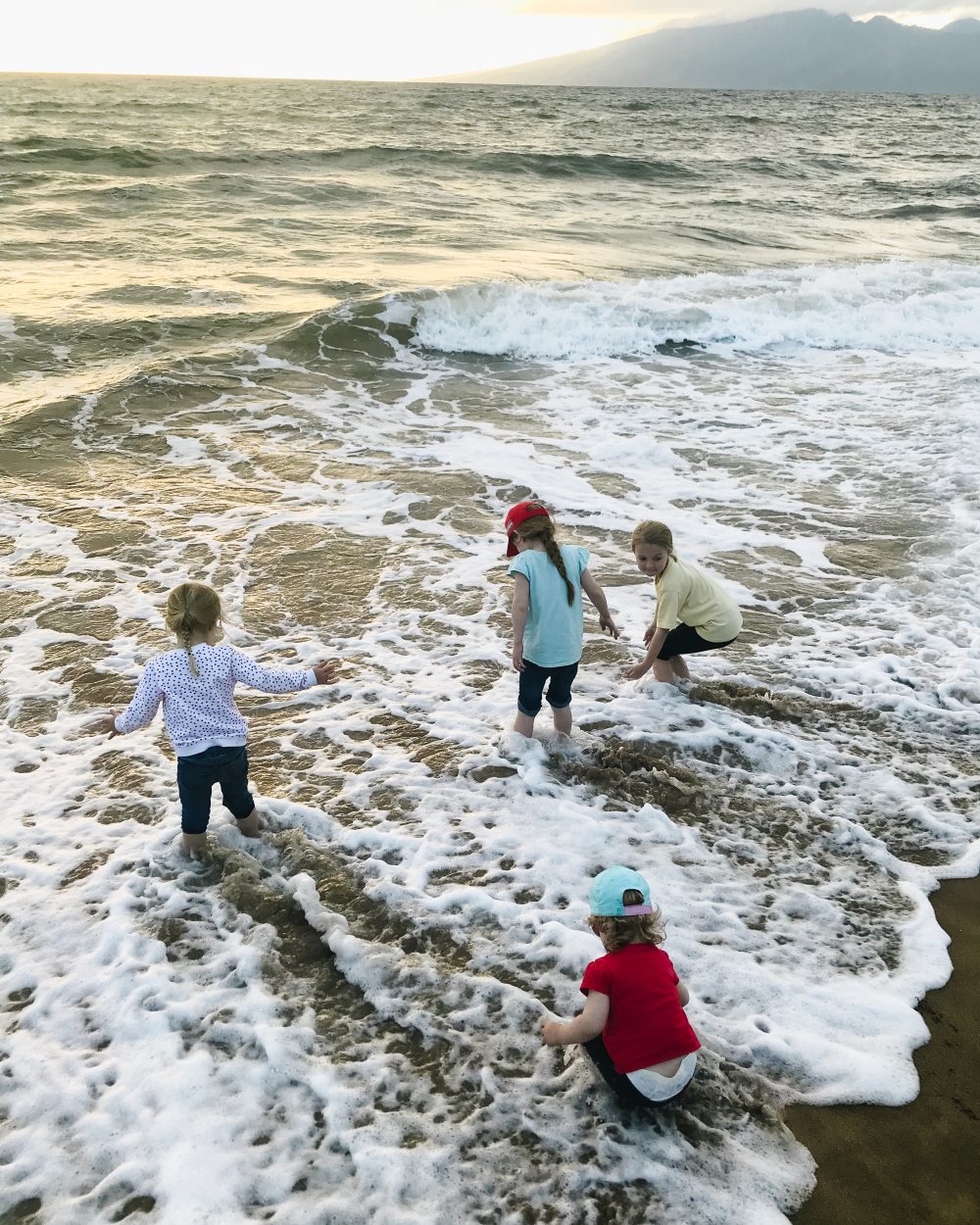 Where we stayed in Maui
Because we still have a napper and our girls go to bed reasonably early, we knew we'd be spending a lot of time at whatever hotel we chose, so this was where we spent the majority of our trip budget. We picked the Honua Kai Resort because it had two bedroom/two bathroom condos, four pools, beach access, and a kitchen and laundry. Plus, it had good reviews and looked nice. We booked it through Expedia and crossed our fingers that we'd like it.
It was FANTASTIC.
Bart and I took one bedroom and Tally slept in the attached bathroom in a crib provided by the hotel. The two big girls shared the other room and Star slept on the pull-out couch in the living room. The beds were super comfortable, it was all very clean and new, and it was so convenient to have a kitchen and laundry. I couldn't have been happier.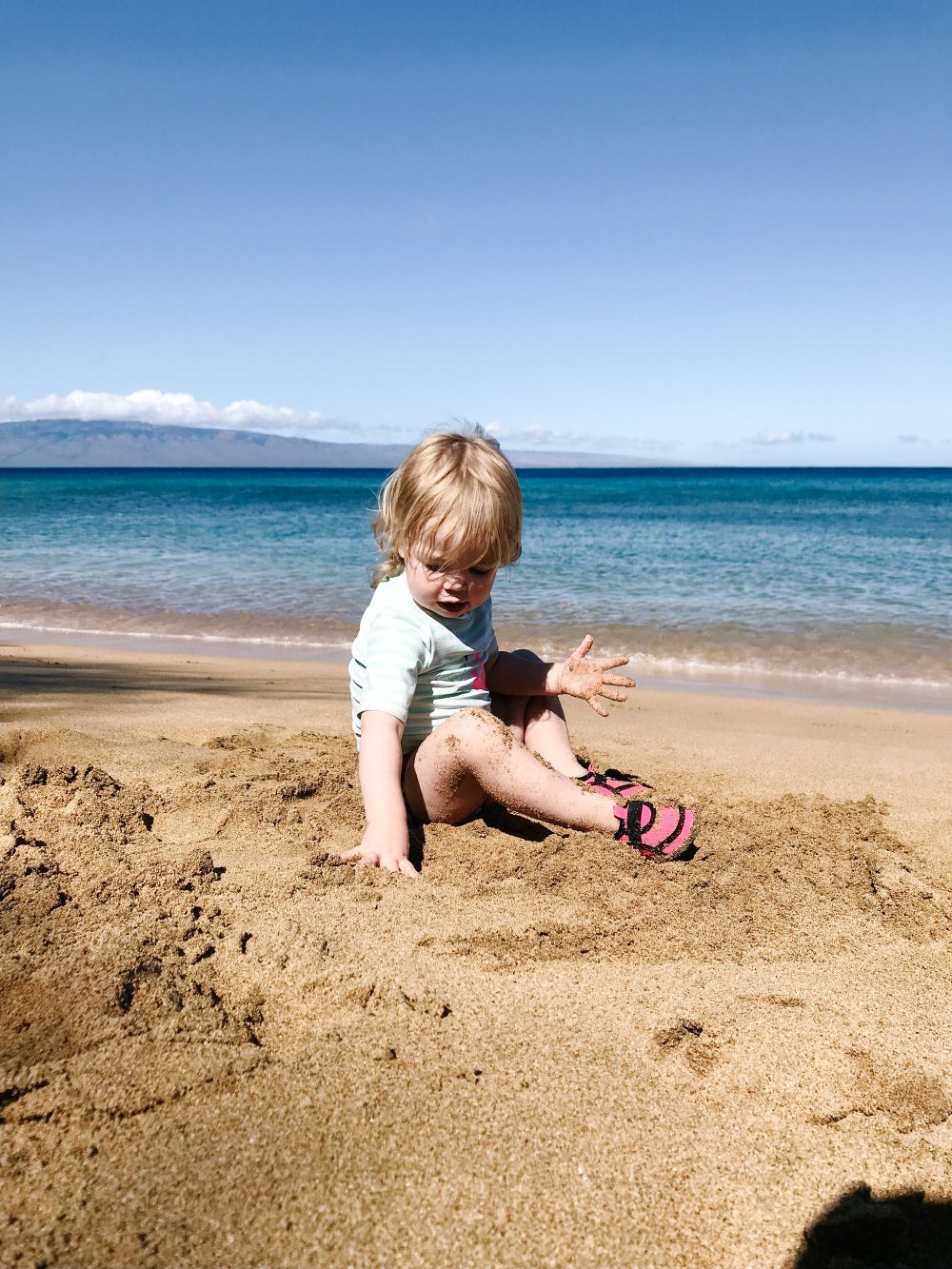 We had a mountain view and our condo was on the corner so we had huge windows on two walls of the living area which made for beautiful views.
We met lots of people who stayed there every year when they came and we'd definitely stay there again.
The pools, especially, were super nice. There was a lazy river pool, a play pool with a water slide, a hidden hot tub, a waterfall and a pretend beach on one side, there was a big infinity pool with a splash pool and two hot tubs attached, and another pool that I never even went to (Bart took Tally there one time when I had the other three girls at the beach).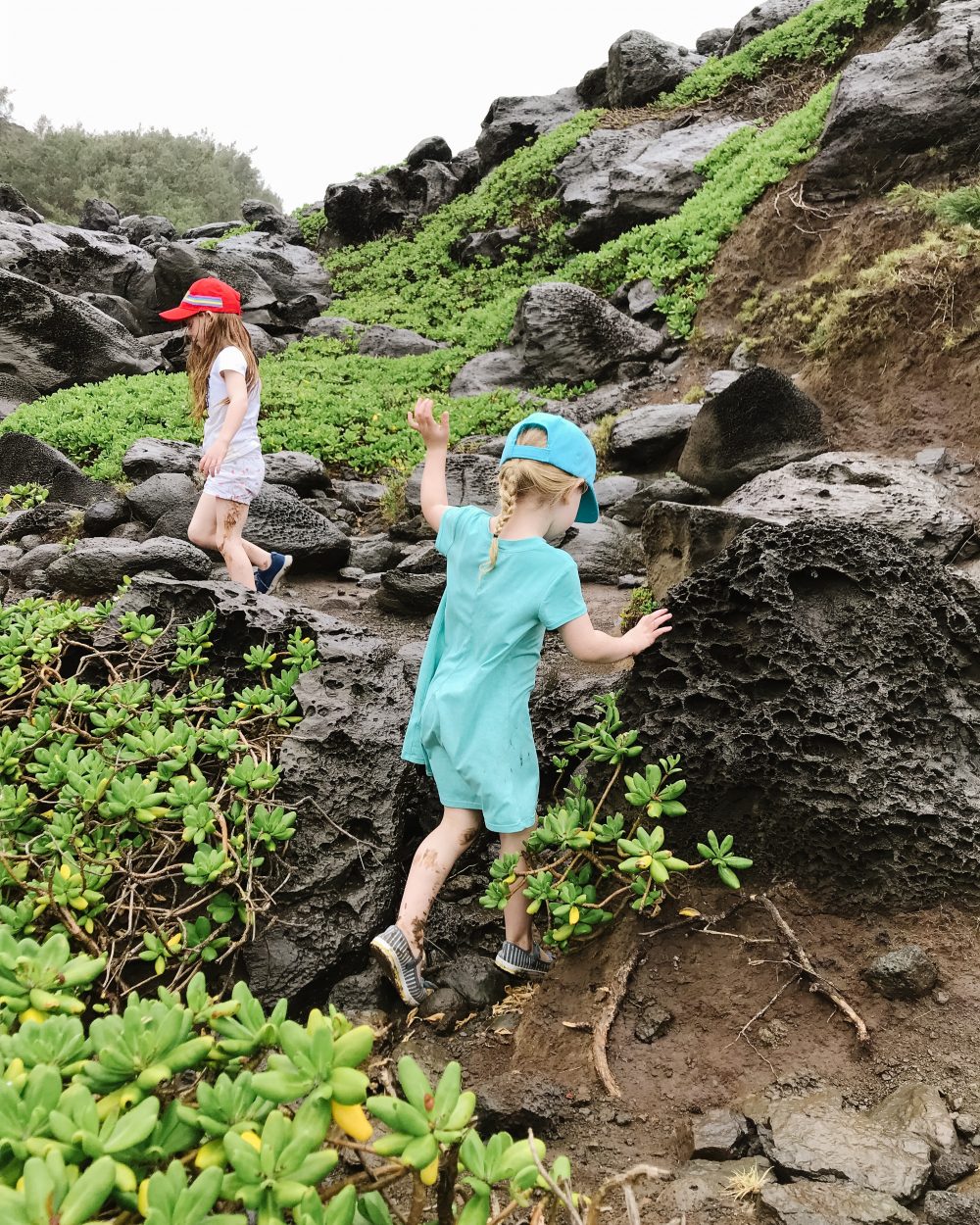 I especially loved going down to the pool after dinner and swimming while the sun set over the beach and the flames from the lanterns around the ground flickered on. It was just magical. Two big thumbs up for Honua Kai – it was worth every penny and I'm glad we didn't skimp on this.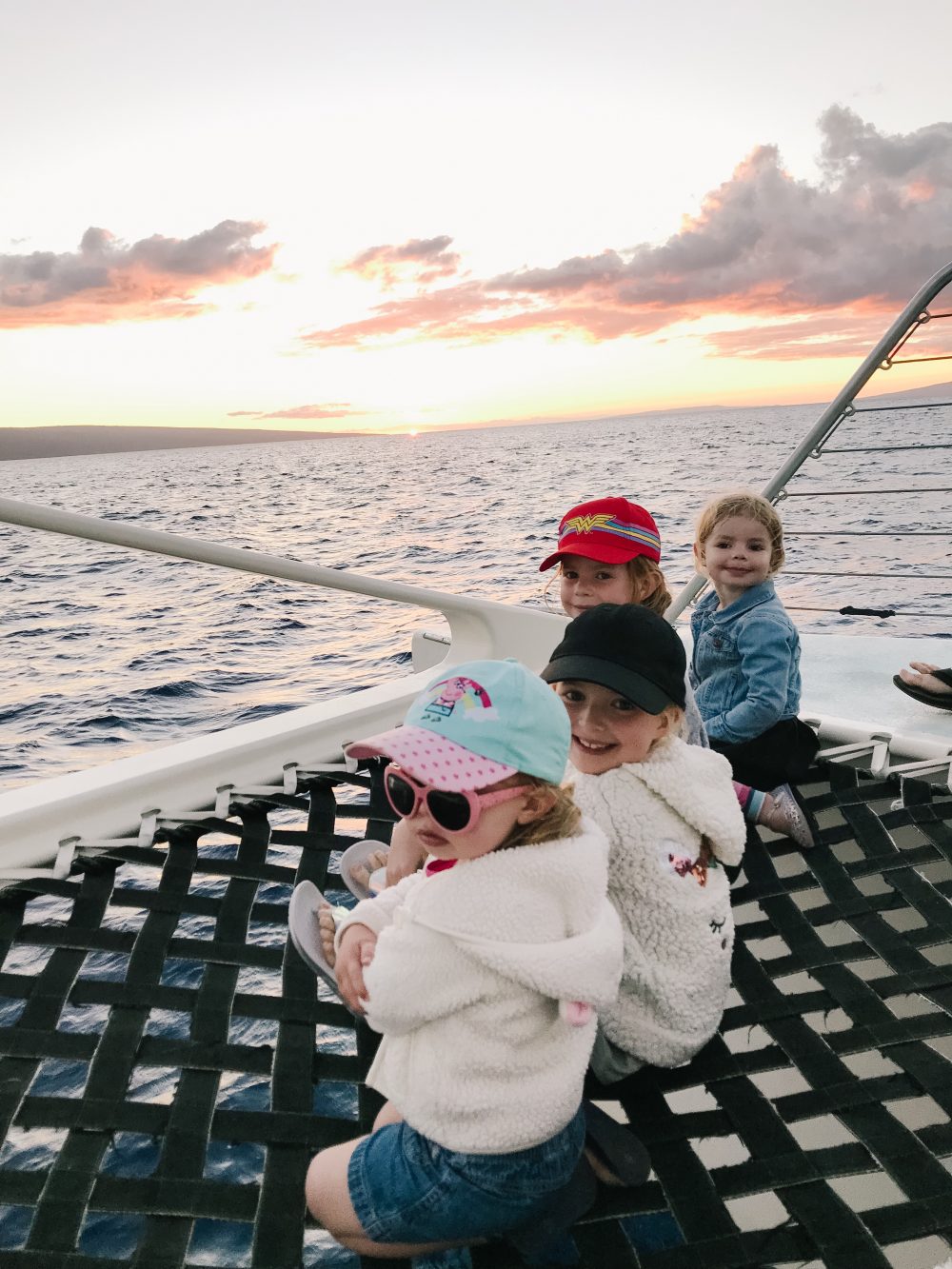 What we ate in Maui
I got tons of great recommendations for places to eat in Maui, but we ended up eating out almost zero. There is a Costco right by the airport (like . . . two minutes from the airport) so immediately after we'd landed and picked up our rental car, we made a trip there and picked up food for the week (we also bought two boogie boards and some snorkel gear and beach toys, which made our beach trips more fun).
We got cereal and instant oatmeal and eggs and bananas for breakfasts, peanut butter and jelly and bread for lunches, and then an assortment of prepared meals for dinners (meatloaf with mashed potatoes, chicken alfredo, potstickers, rotisserie chicken, and hamburgers). We'd planned to go out to eat more than we did, but it always just felt easier to go back to our condo and have dinner instead of dragging everyone out to a restaurant (especially when the time difference meant that we were going to bed earlier than normal).
Our only dinner out was to Da Kitchen which was really fun after we'd driven around the north side of the island.
We also went over to the Hyatt one afternoon and had Ululani's Shave Ice and another morning, we stopped at Leoda's Kitchen and Pie Shop and picked up three mini pies that we brought back and ate after lunch.
What we did in Maui
At the suggestion of several friends, we picked up a copy of Maui Revealed, which was very useful and I took it with me everywhere that week. I highly recommend it if you're going to Maui and it was really helpful (and humorous).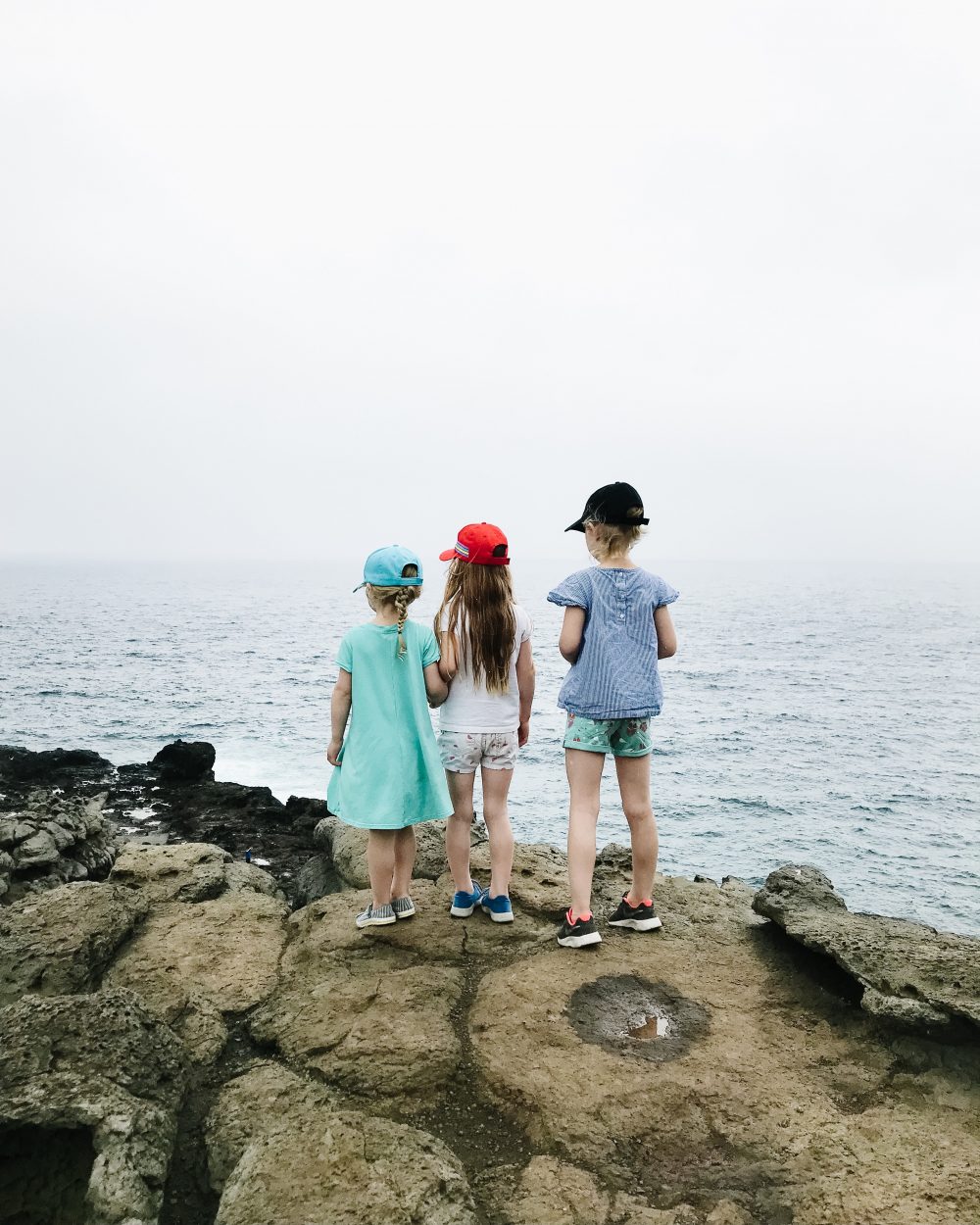 Here are my favorite things we did while we were there:
Sunset Sail. This was hands-down my favorite thing we did the entire eight days we were there. I'm a boat lover and watching the sun set over the water was just magical. The girls were all delighted too, there were unlimited . drinks and appetizers and coming back toward the lights on the shore while live music played on the boat was absolutely gorgeous. There was only one other child on the boat and most of the other 40 or so passengers were older and super nice to our girls, offering to take picture of our family and just making it a really special night.  (We were hoping to go whale watching, but we were just a little too late in the season for it).
Surfing Goat Dairy Grand Tour. This was a CLOSE second. Bart celebrated his birthday while we were in Maui and we spent the morning of his birthday milking goats and then sampling a TON of goat cheese and even the most amazing passion fruit truffles made with goat milk you've ever had. It poured rain that morning but didn't start until we'd sat down for the sampling portion in a covered pavilion, so we were nice and dry and feasting while the rain came down in torrents. I believe the girls ate five sleeves of Ritz crackers during the sampling part.
Nakalele Blowhole. This was top of my list for things I didn't want to miss while we were in Maui. We headed out after naps one afternoon and it started drizzling as we started the hike down to the Nakalele Blowhole and by the time we got back, we were all soaked. But it was totally worth it and happily, no one slipped on the rocks even in all the rain. It's a fun little hike down and watching the water shoot out of the rock is pretty spectacular. Bart carried Tally the whole way down and back but the other three girls did it on their own with no problem.
Ho'okipa Beach Park. Ella's number one goal was to see turtles and so on Sunday afternoon, we drove to Ho'okipa Beach Park which was rumored to have plenty of turtles, especially on a sunny afternoon, and happily we were successful. There were SO. MANY. TURTLES and you can get quite close to them (although it's against the law to touch them or get closer than about 10 feet). Mama's Fish House is right there and many people had suggested it as a place to eat, but we missed it on this trip.
Maui Ocean Center. We drove to the Maui aquarium one afternoon and thoroughly enjoyed walking through the exhibits, including some where you can touch various sea life. And it's mainly open-air with gorgeous ocean views, which was really fun. I especially loved the Humpback Whale 3D movie that's projected in a dome so it feels like you're right in the middle of everything.
Lahaina Public Library. One of my favorite travel traditions is visiting a local library whenever we can and this one-room library was cute, with windows all along one side that were open so you could sit in the children's section and hear and smell the ocean.
Overall, it was just such a relaxed week with lots of quality time together, no real schedule, and tons of time in the water. Star has already told me that when she grows up, she's going to move to Hawaii.
And I'm welcome to come visit her.
P.S. I made a little video of our trip – enjoy!