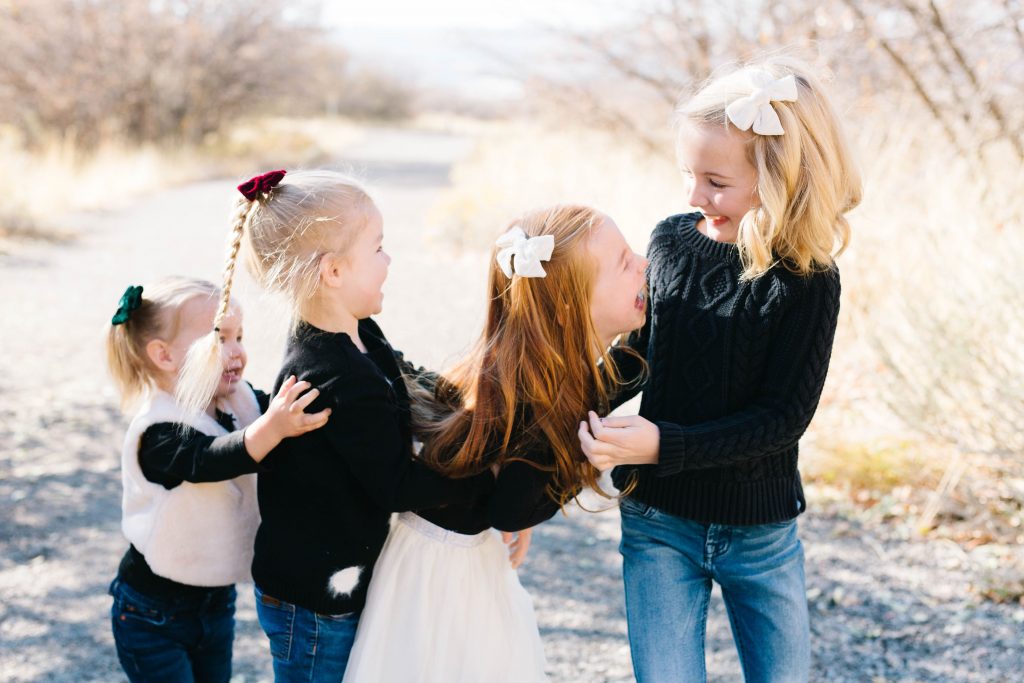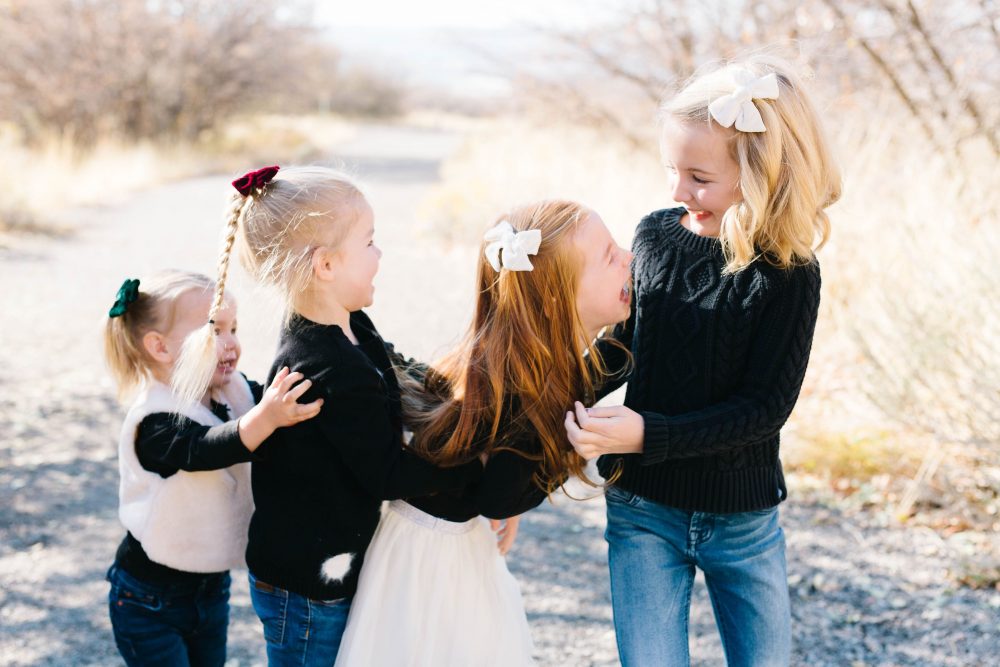 Ani: Santa came and visited us today, but I know he isn't the real Santa.
Ella: How do you know?
Ani: Because he said I'm on the nice list.
At the Rec Center, I'm sitting on a bench, putting on the girls' shoes after swimming. A 20-something guy sits down a few feet away to put on his shoes.
Star: That guy has cool shoes.
Tally: That guy is big and chubby.
Janssen: That guy DOES have cool shoes.
Tally: [bellows] NO! I said that guy was BIG AND CHUBBY.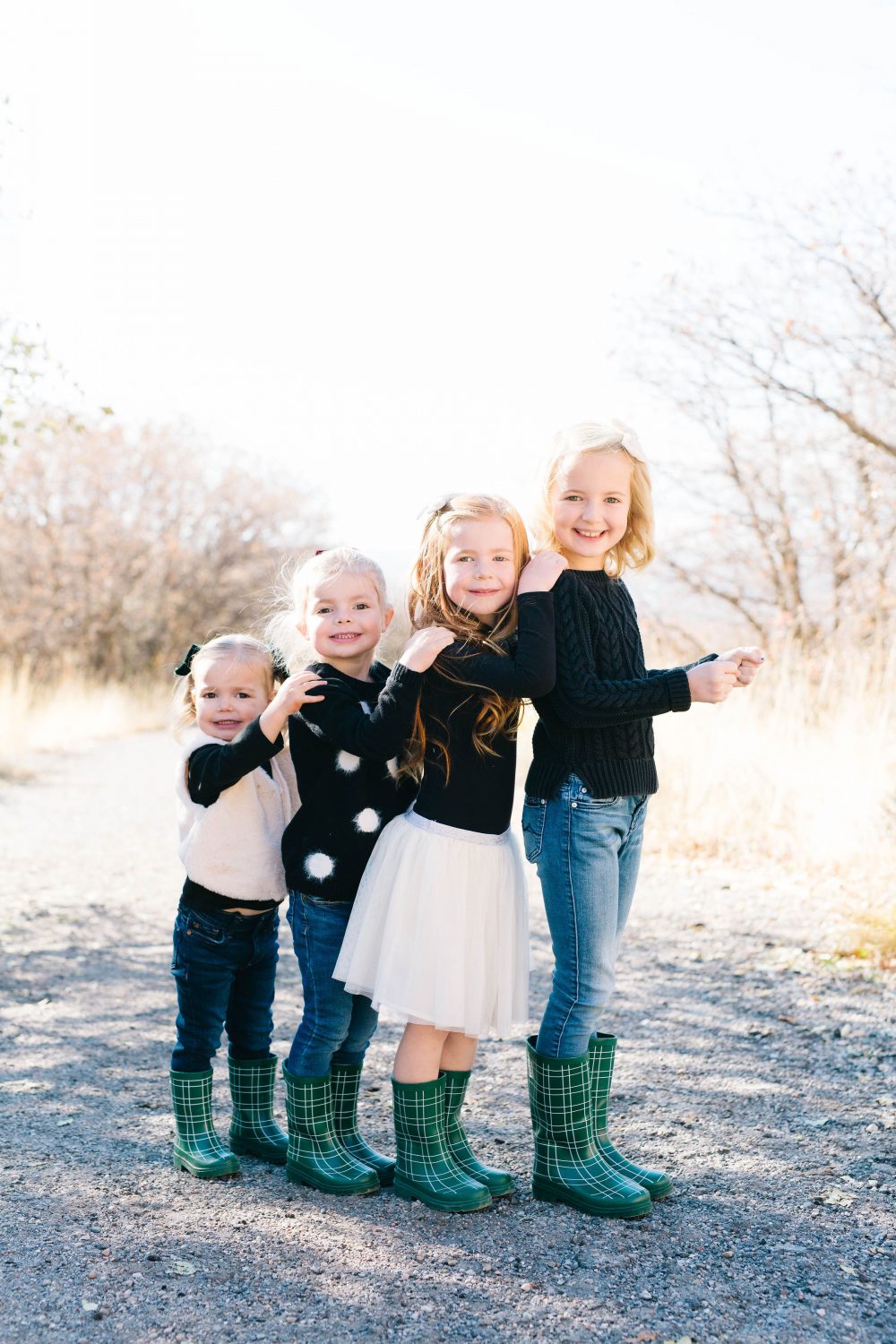 At dinner, discussing everyone's ages and grades
Ella: I'm so sad that when Tally goes to kindergarten, I won't be in elementary school anymore.
Ani: It's fine. She won't be that cute anymore.
Snuggling Tally
Janssen: Do I love you?
Tally: Yes.
Janssen: Will I always love you?
Tally: Yes.
Janssen: Because mommies always love . . .
Tally: Ugly babies.
Ani showing off her new shoes to our babysitter
Babysitter: Oh, are those TOMS?
Ani: No, they are mine.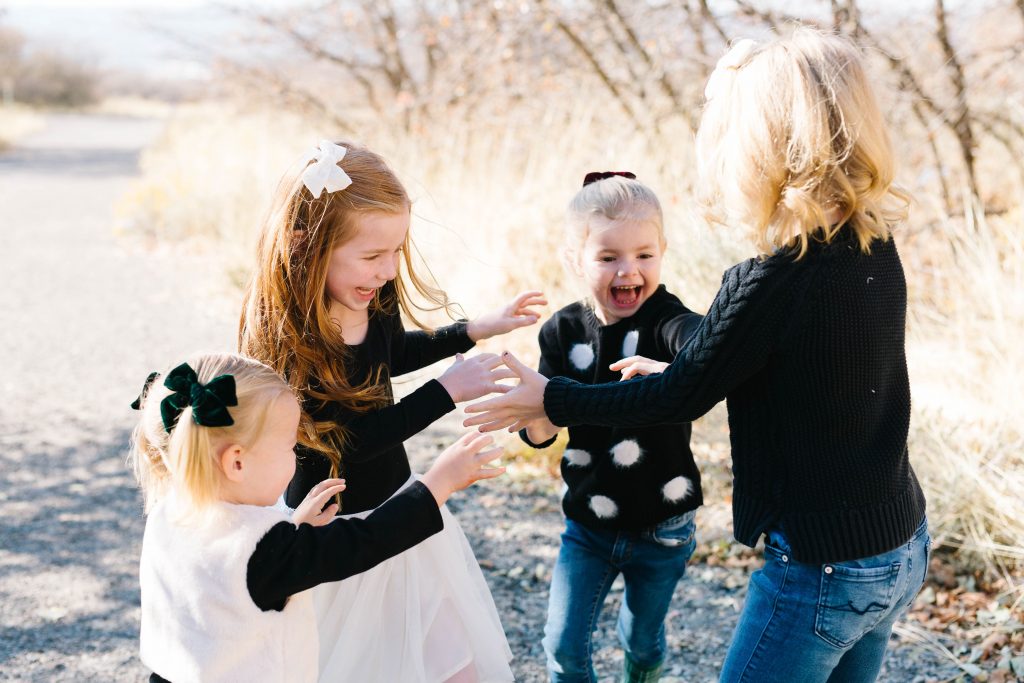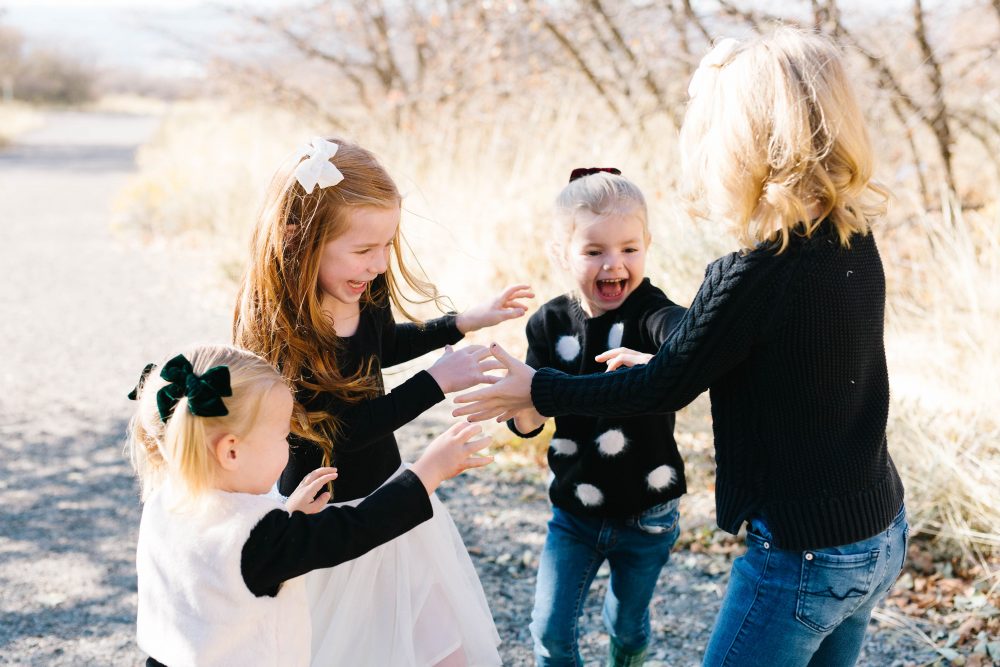 Watching a movie as a family, when something very surprising happens in the plot
Ani: If that happened to me, I'd be wanting some EXPLAINTS.
I wake up from a nap to find Tally standing right next to the bed, staring at me
Tally: Am I a porcine wonder?
Talking over dinner about possible trips
Ani: I think we should go to Hawaii again. I mean, we already all have hats!
After church
Ella: Are you ready to play school?
Star: I don't think I'm going to.
Ella:  You pinky promised you would play when we got home!
Star: Well, a pinky promise DOES last for a long time. . . . and church was a lonnnng time.
Previous Girl Talk Episodes here if you need a few more laughs to get you through Friday the 13th.