Whew! What a bananas week. I'm pretty sure I bought out every Paint by Sticker book on the planet to keep my girls entertained for the next few weeks while we're all home.
And I won't lie, even as something of a homebody, I'm already feeling a little stir-crazy!
I'm comforting myself with all the books I'll be able to read. Right? Right.
Here are some good book deals you won't want to miss this weekend!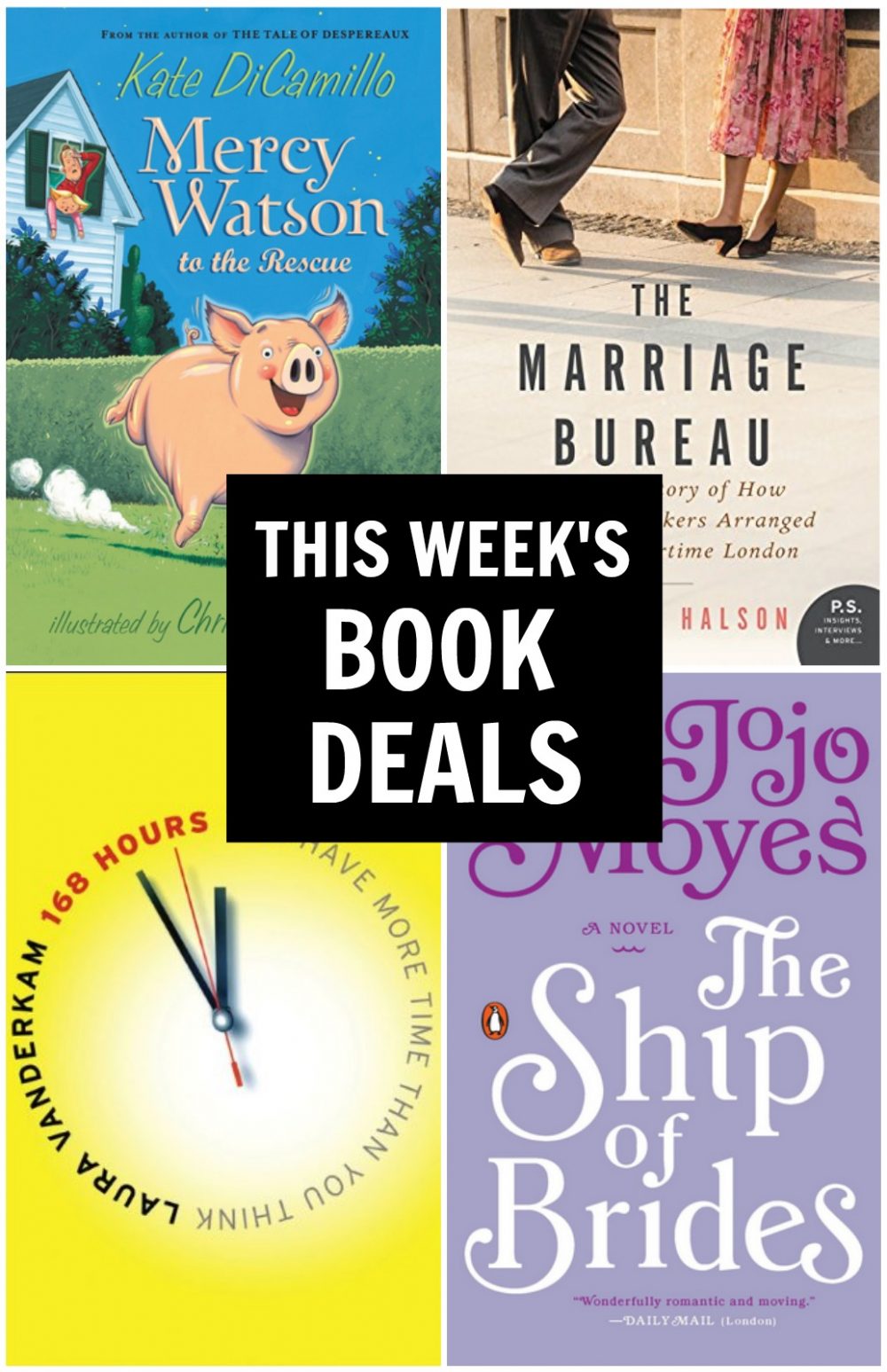 Book Deals You Don't Want to Miss This Weekend
The Marriage Bureau: The True Story of How Two Matchmakers Arranged Love in Wartime London by Penrose Halson – eBook for $1.99
I've been meaning to read this for seriously four years. Now, when it's on such a huge sale AND I have all this time at home, it's definitely the time to read it.
Mercy Watson, Volume 1 by Kate DiCamillo – Audiobook for $5.95
We have this and Tally listens to it multiple times a day (I turn it on for her when she goes down for a nap and she drifts off to sleep listening. . . or sits in her crib NOT napping. I don't want to talk about those days). It has the first two Mercy books for under $6 so it's an excellent deal.
Anne of Green Gables Complete Series – eBook for $4.99
I mentioned on Instagram last night that I'm planning to read the whole series (8 books!) during the lockdown. And then I found the whole series for Kindle for under five bucks. I bought them instantly.
168 Hours: You Have More Time Than You Think by Laura Vanderkam – eBook for $1.99
If you missed this when we read it in January for the Everyday Reading Book Club, now is a great time to pick it up. I'm only a tiny bit annoyed that it wasn't on big sale in January when it would have made it so much easier for so many of you to read along! (Full review here)
The Ship of Brides by Jojo Moyes – eBook for $1.99
I've read (and enjoyed) most of Jojo Moyes books, but somehow missed this one!