A few weeks ago, the girls were watching our Hawaii trip video for the thousandth time and I thought, "A little video like this is the perfect holiday gift that doesn't have to cost you anything."
Suddenly, I couldn't stop thinking about free gift ideas and asked on Instagram for suggestions (you can see the post here!).
Here are some of my favorite gift ideas you can give without opening your wallet.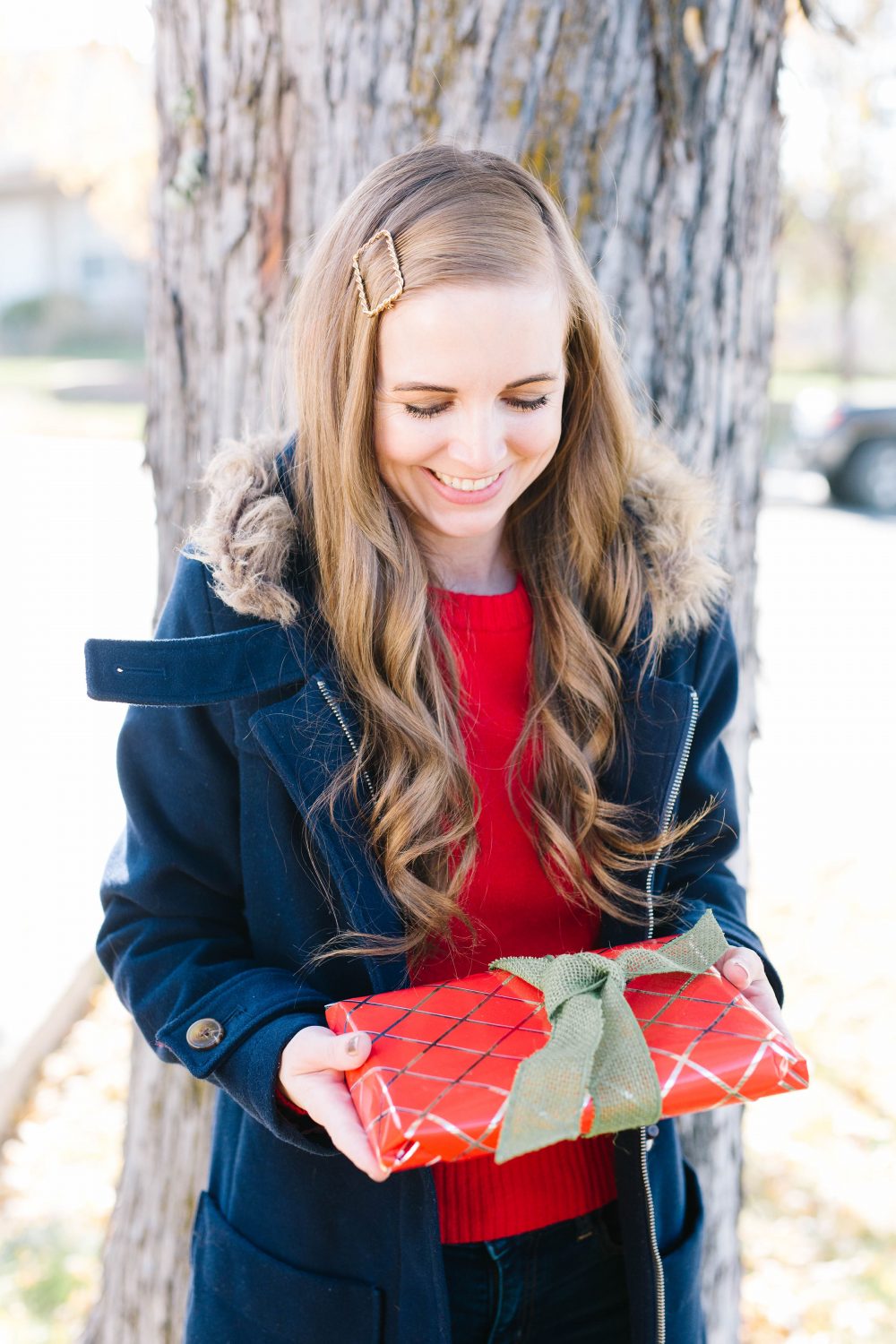 19 free gift ideas for your friends and family
Make a video. Over the past few years, I've made quite a few little videos of our family trips and my girls LOVE watching them over and over again. I love that, even though Tally certainly won't remember our trip to Hawaii this year, she'll be able to watch this video and know she was there and what we did. I use iMovie on my computer and there are free songs you can use from YouTube. If you need a little help learning how to make a video, my friend Sam has an amazing course here or you can sign up for a free 2 month subscription to SkillShare and take one of their excellent video-making courses for zero dollars. This is an amazing gift for your children, your spouse, or grandparents.
Detail their car. I LOVE the feeling of a clean car and having someone else clean every inch of my car, inside out and out? That sounds pretty dreamy. If you're not up for a full detail, find a car wash with a $5 wash and go through that and vacuum out the inside with the free vacuums afterward. It'll get you 80% of the way there in a fraction of the time.
Babysitting. During the holidays, there are so many times when you need someone to help with your children, whether it's going shopping without them or attending a work party. Offer to have a friend's children over for the afternoon or come over one evening while they go out.
A Special Movie Night. Anyone can turn on the TV, but this is one of those times where a little something extra makes all the difference. Send your friends or children a little invitation (even a post-it note is fun for a small child!) telling them when and what movie. Have plenty of pillows and blankets and maybe a special treat or two (the dollar store is a great place to pick up theater style candy for super inexpensive). Presentation is everything here! This is a fun experience gift to give your children too for that long break from school and routine after Christmas – these are some of our favorite family movies and here are some of our holiday favorites.
Make a homemade bookmark. I love a beautiful bookmark and they're so simple to make out of pretty paper or an old card. Add some ribbon and you're done. Bonus if you gift it along with a favorite book of yours – it doesn't have to be new. Add a little note inside about why you love it and you've got a heartfelt gift that didn't cost a dime.
Create a custom playlist. I have some friends who make a summer playlist each year (with each family member picking 1-3 songs) and then they play it all summer long. It's such a simple way to link memories to certain songs and have a built in soundtrack to your holidays or your new year. (You can sign up for a free month of Amazon Music Unlimited here and then create a playlist there that you can listen to on multiple devices).
A Year of Dates. Plan out a year of monthly dates with your significant other – if you're trying to spend more quality time together in the coming year, this is a great way to get it on the calendar. My friend Camille created a free printable that makes it easy to give as a gift too!
Trade in their old phone or tablet. This is actually even better than a free gift because it MAKES money. If they have an old phone or tablet that they haven't gotten around to selling, do it for them. Trademore is my favorite service since they have generous payouts and it's super simple (when I sold Bart's for him a few years ago after he sat on it for eight months, I kept the money because I'm nice like that).
Take updated photos of your children or nieces for the grandparents. Or offer to do it for a friend of neighbor. They don't need to be posed – just a little snapshot of them as they are at this moment is a treasure.
Transfer CDs to iTunes. How many of us have piles of beloved old CDs that are collecting dust in their cases now? Spend an afternoon or evening transferring that music to iTunes so they can listen on their phone or through a Bluetooth speaker.
Organize a cluttered space. Every house has one (or. . . most houses). Especially when the holidays can add MORE clutter, it's nice to start with a great baseline and clean out a storage closet, the garage, a master closet or a hall closet.
Share a favorite Audible book. Did you know you can share an Audible book in your library with someone for free and it'll be theirs forever (and you keep yours!)? I have a whole tutorial here about how to do it.
Sneaky house cleaning. This was one of my favorite suggestions on my Instagram post. Get a key from a spouse or neighbor and when you know they'll be gone, do their dishes, vacuum or mop, or clean the bathroom. Leave a little note on the door so when they come home, it doesn't freak them out.
Frame a special letter or piece of sheet music or a map or a concert ticket. If, like me, you have a bunch of frames sitting in the basement, use one of them to frame something of significance. Or go to a thrift store where you can pick up frames for a dollar or two.
Make a DIY audiobook. If you have a child or a niece/nephew or grandchild who loves being read to, create a voice recording (on CD or through your phone) of you reading the book aloud so they can listen any time they want. Directions and book suggestions here!
Digitizing family photos. It's so hard to look through your favorite memories when they're all packed away in boxes and probably losing quality by the second. Digitizing them makes it easy to share it with friends and family, print them in photo books or hang them on the wall. And don't feel like you have to do EVERY PHOTO YOU OWN for this to be meaningful. Do one box or one year or one trip.
A family recipe cookbook. About 10 years ago, Bart's mom (who is a very serious cook) made a cookbook of all their favorite family recipes and had copies printed for each of her children. It's a total family heirloom and nice to be able to easily make some of Bart's childhood favorites.
Finishing a house project. We all have those unfinished projects sitting around – a room that needs painting, pictures that need to be hung, a squeaky door. Some might take a few hours, some might take 15 minutes. Do them for your partner or tell a friend you want to do an hour or two of house project help and ask for a list.
Love Letters. These are a classic for a reason. My mom had a fun twist on this – when we went to girls camp during the summer as teenagers, she would write us a list of 100 things she loved about us. Some were silly, some were funny, some were sweet and meaningful. I LOVED those letters so much (in fact, I think I might do one for each of my girls this year).
Do you have other suggestions for free gifts for family and friends? I'd love it if you shared them in the comments to make this post more useful for everyone!
If you liked this post about free gift ideas, you might also like these posts:
$5 gift guide (more than a hundred ideas for useful, fun gifts that are less than $5)