Can you believe that tomorrow is the first day of December?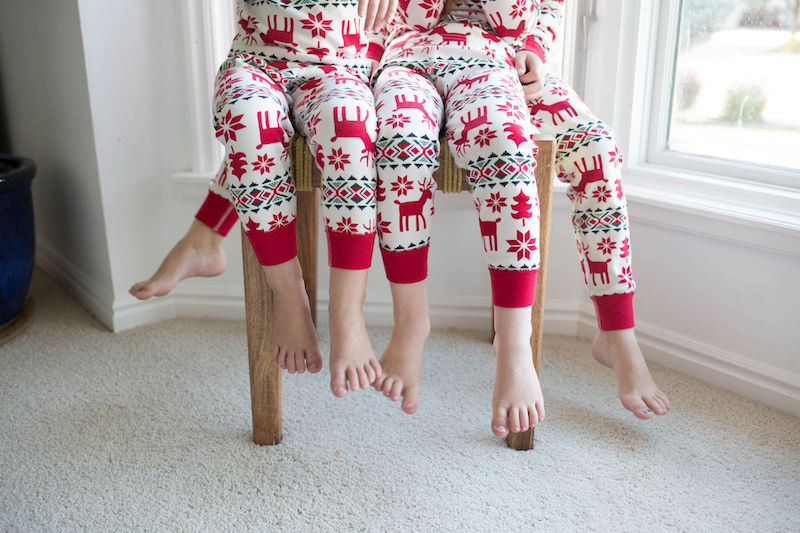 I've loved having Thanksgiving so early this year so that there was more than a week between it and the official kick-off of the holiday season.
It's given me a chance to pick up chocolate advent calendars before they were all sold out (I learned my lesson last year!) and get my Christmas cards ordered, and get our house somewhat in order for the holidays.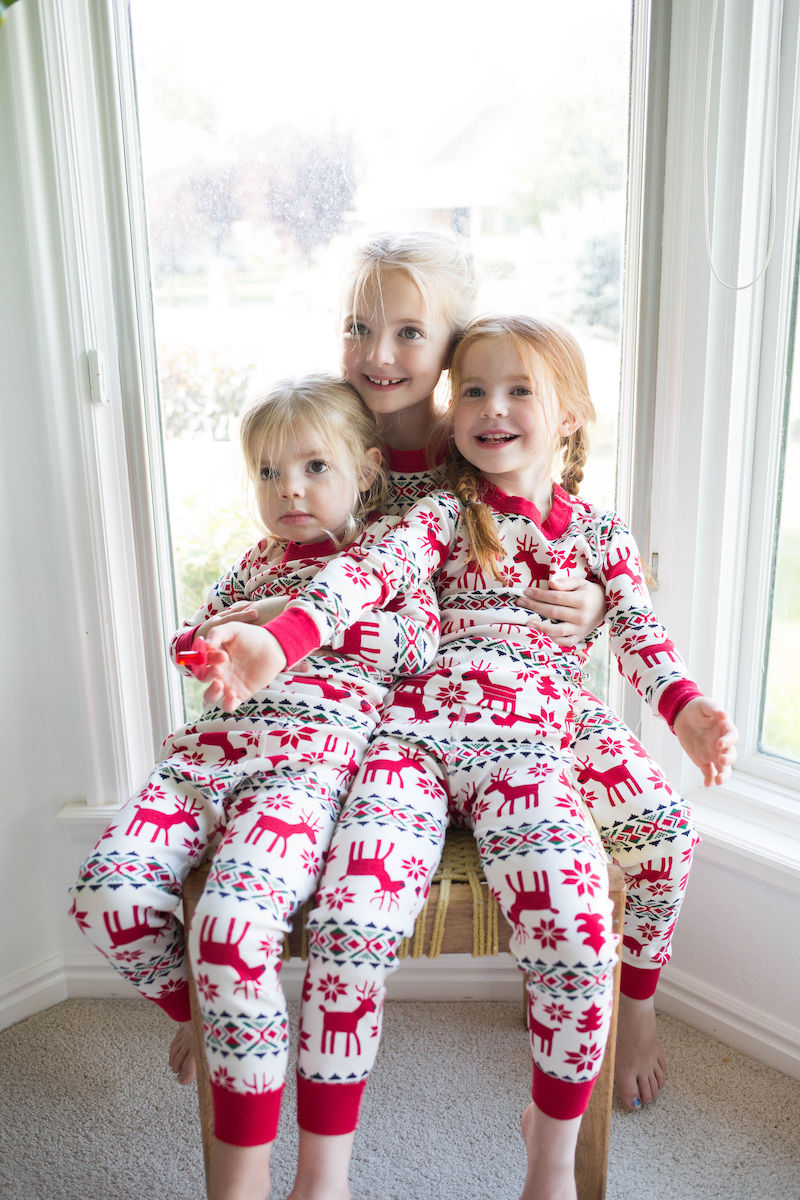 We've kept our Christmas things to a minimum until this weekend, aside from putting up the tree, but tomorrow I feel really ready to kick things off.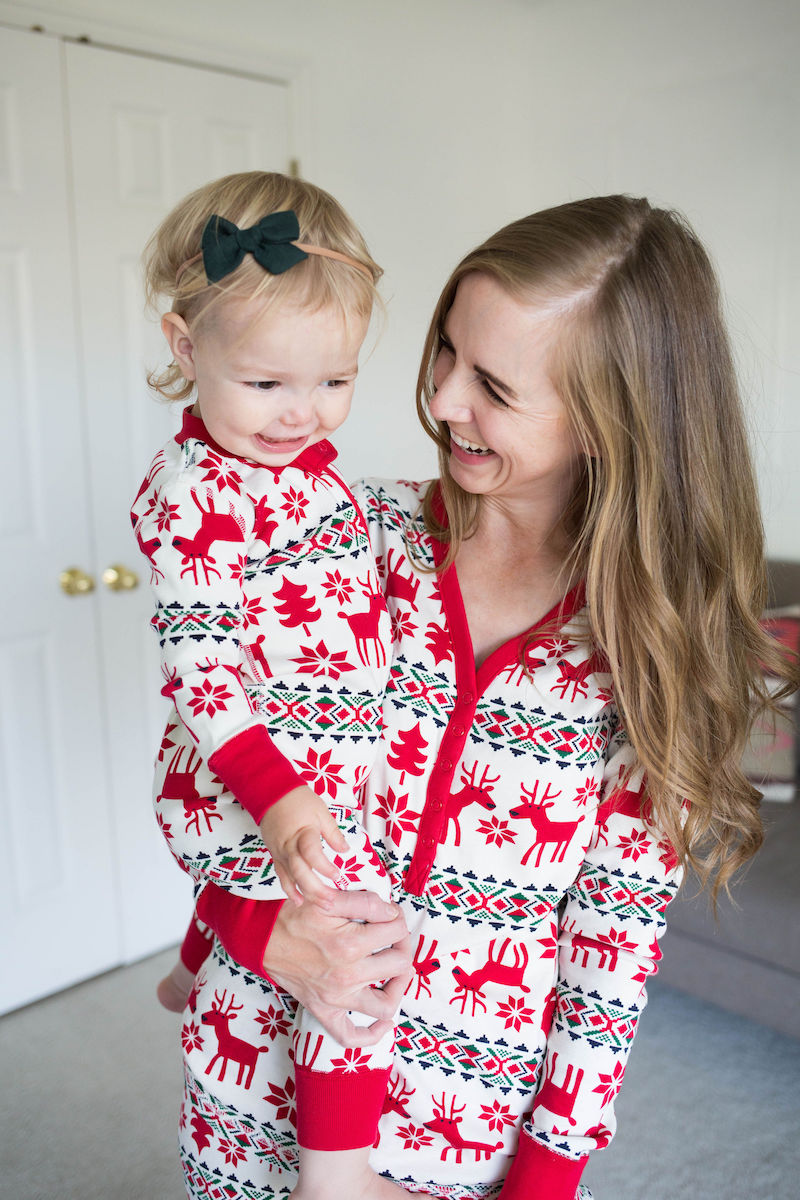 Everyone will get their Christmas pajamas – we've done matching Christmas pajamas for years, but never done family Christmas pajamas until this year (ours are from Hanna Anderson and they're 40% off through the weekend) – and we'll watch our first Christmas movie of the year.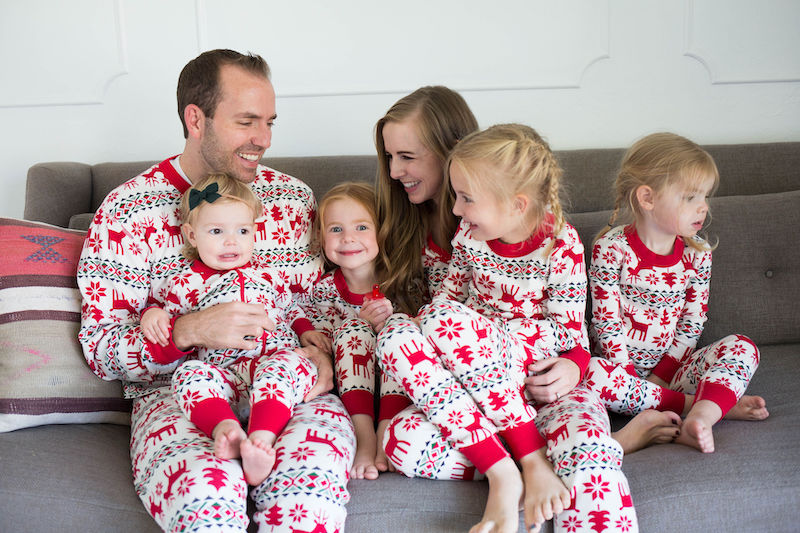 We'll have pizza for dinner beforehand and probably a treat (I have a big bag of M&Ms leftover from last weekend's Minute to Win It games, so I might make these double chocolate M&M cookies) and then it'll be time for the Christmas movies bonanza to begin for the month.
I figure we have four December weekends before Christmas so we can probably squeeze in four Christmas movies this year and I can't wait to get started.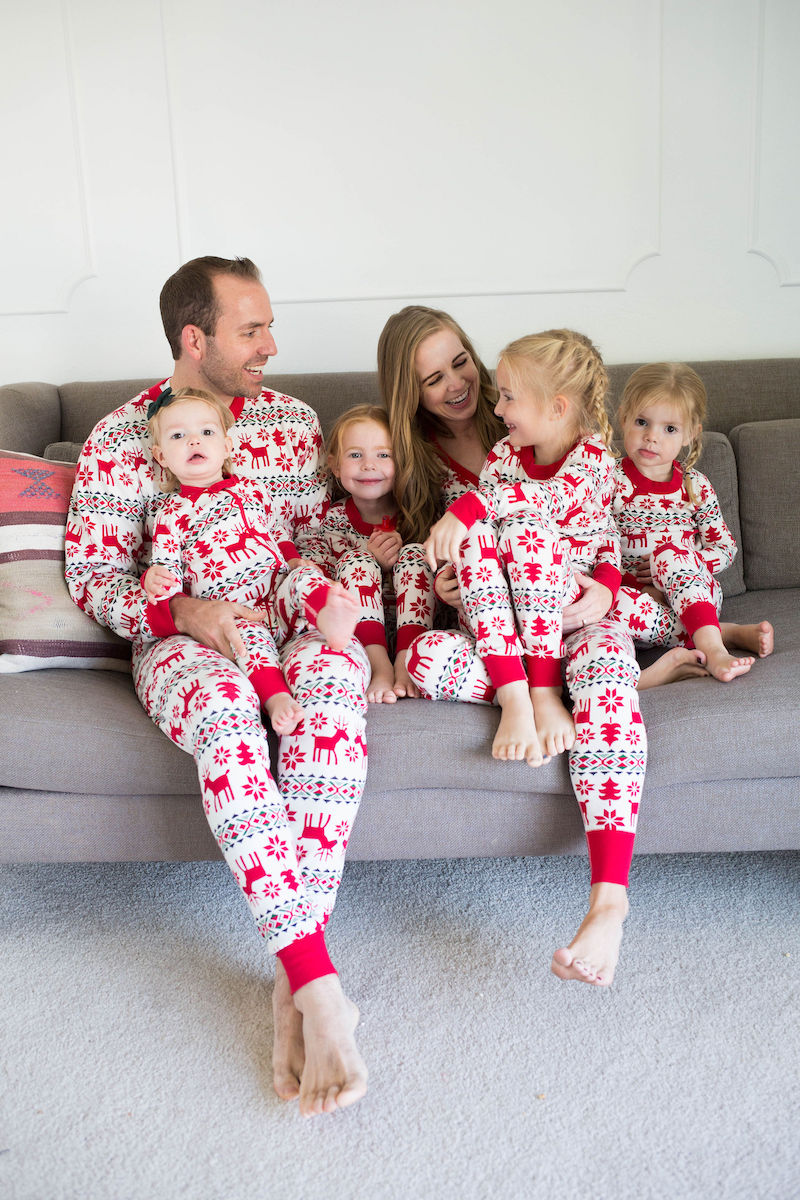 I don't have a million favorite Christmas movies, but I do have a handful that I absolutely LOVE (all Christmas movies from my childhood) and I love pulling them out every December to watch with my own family now.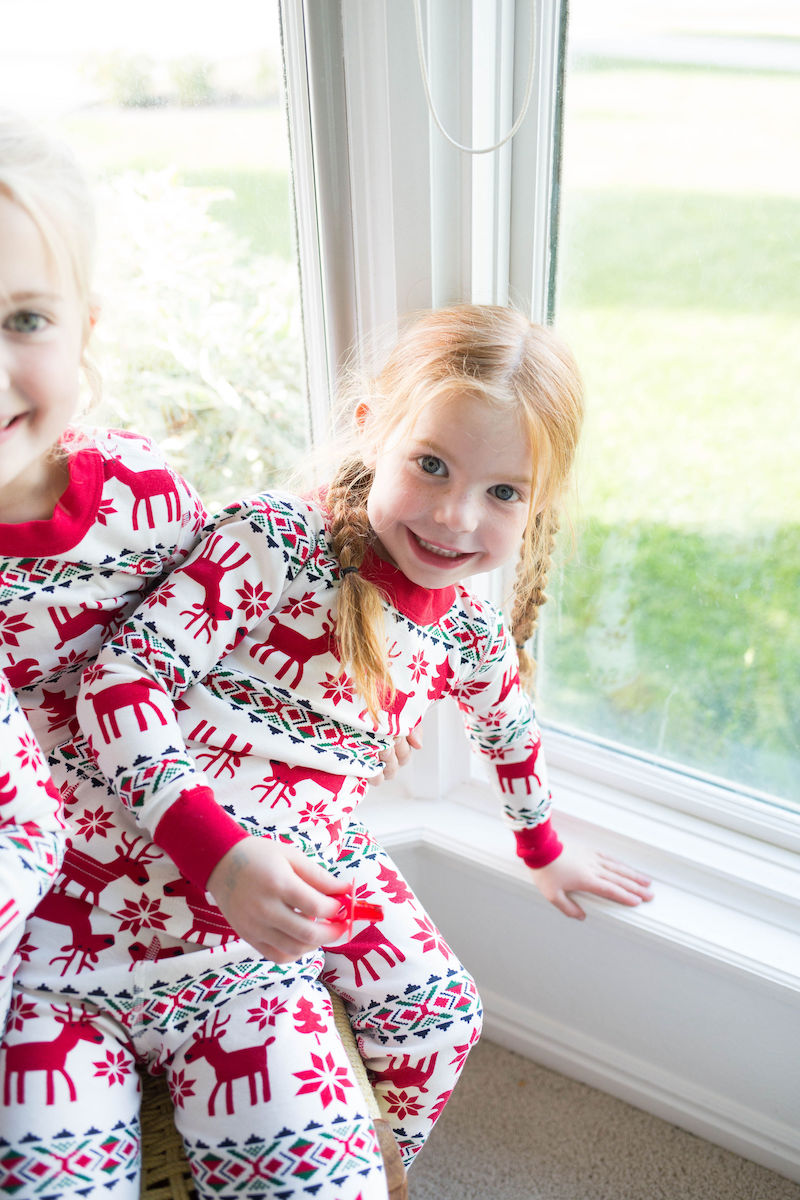 My 5 favorite Christmas movies
Miracle on 34th Street
If I had to choose a single favorite Christmas movie, it would 100% be this one. We saw this on Christmas Eve in the theater in 1994 when it came out and I have loved it ever since. Everything about this movie charms me – it's definitely one of the BEST Christmas movies.
The Santa Clause
I just love this movie. For some reason, it hits my funny bone so much and our family has quoted MANY lines from this Christmas movie over the last two and half decades since we first saw it. It never gets old for me.
Elf
I have to admit that the first time I saw Elf, it wasn't my all-time favorite like it seemed to be everyone else's. But over the years, I've warmed to it and it really is now one of my favorite Christmas movies.
The Muppet Christmas Carol
My family definitely loves the Muppets (I have watched The Great Muppet Caper probably 75 times) and this version of the classic Christmas book doesn't disappoint.
How the Grinch Stole Christmas
I haven't seen the new Grinch movie, although it looks really fun (and I always love Benedict Cumberbatch) but I'm still partial to the old animated one. Especially because Tally is just getting big enough for pig tails and looks EXACTLY like Cindy Lou Who to me.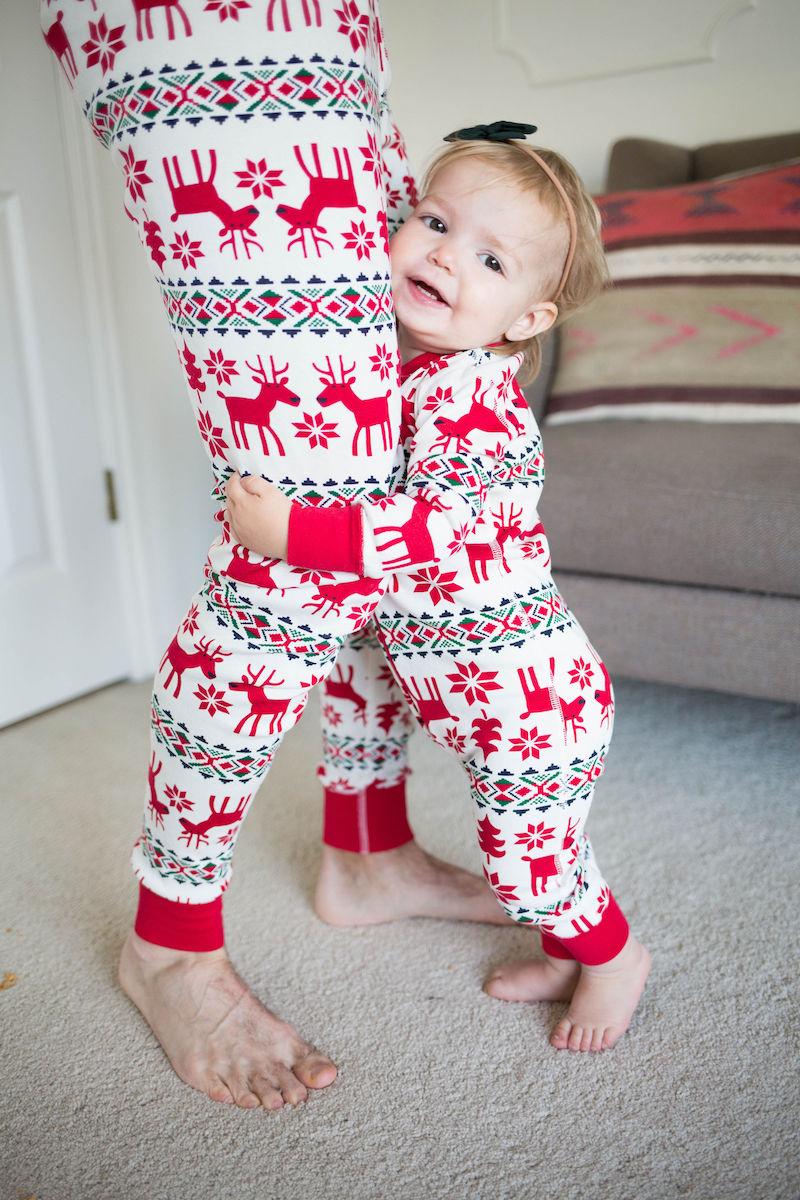 What are your favorite Christmas movies? I'd love to hear!
If you liked this post about Christmas movies and family Christmas pajamas, you might also find these posts useful:
Photos by Heather Mildenstein