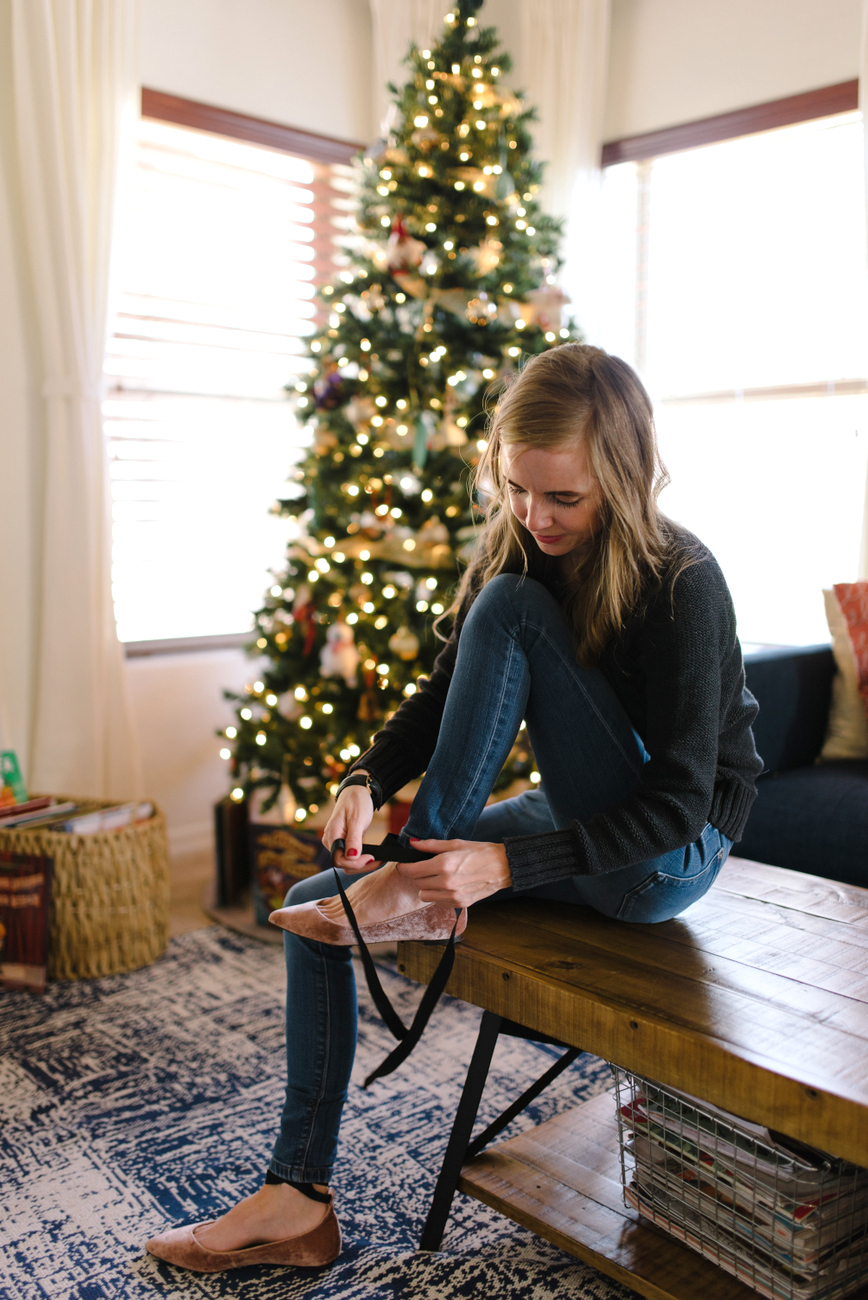 Isn't it fun being the parent?
I mean, not every moment (I would happily hand over the potty-training reins to someone else), but the holidays are a FUN time to be the mom.
I grew up in a home with lots of fun holiday traditions and we've carried many of them over to our little family.
Here are five that we've kept: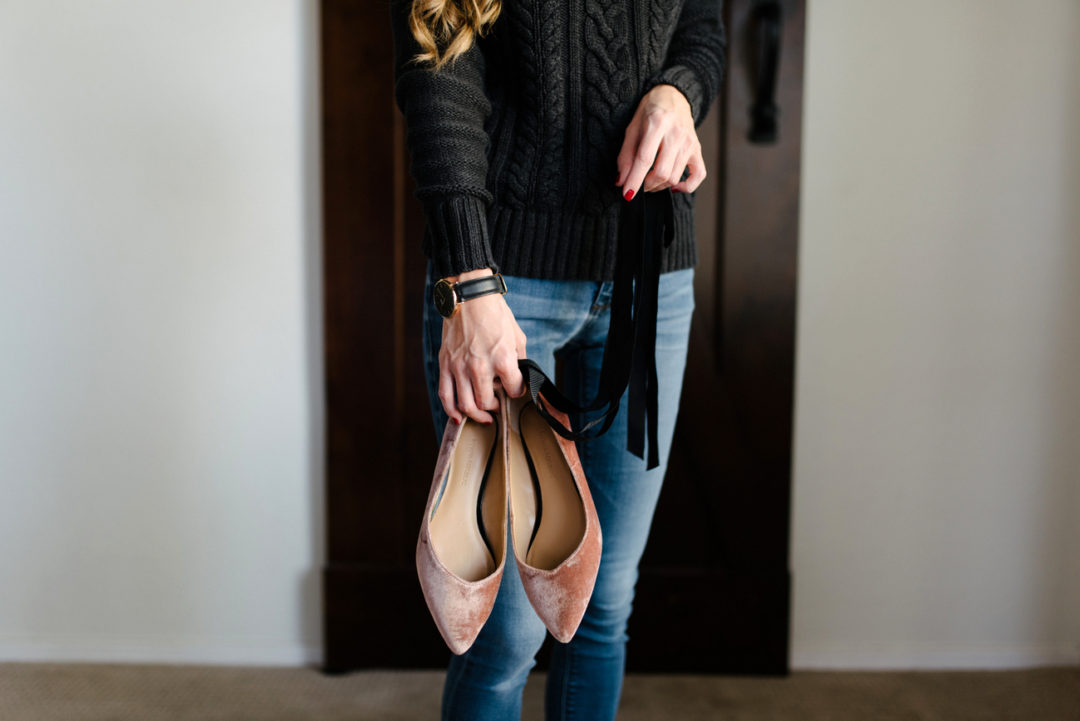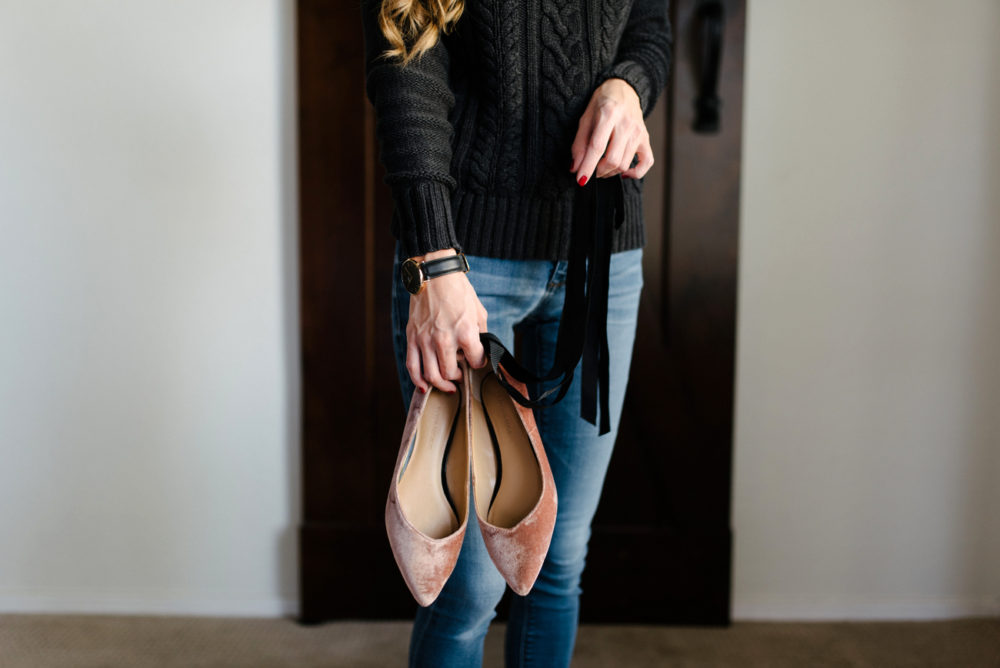 5 Christmas Traditions We've Kept
A Christmas Eve movie. I swear, Christmas Eve is the LONGEST day when you're a child and so when I was maybe 7 or 8, we started going to a movie in the theater every Christmas Eve. It felt like such a fun excursion and helped break up the day. I remember seeing Miracle on 34th Street the most, but we saw lots of fun Christmas (or not Christmas) films over the years. Bart loves loves loves going to see movies in the theater, so he wasn't a hard sell on this tradition. This year, we're going to see Frozen II on Christmas Eve.
Christmas Eve shepherd's meal. This is my very favorite Christmas tradition – we eat dinner on the floor on Christmas Eve by candlelight/Christmas tree light and at the end recite the Christmas story from Luke (we each have assigned parts that we have memorized). My family usually did soup and bread bowls, but we've gone to more of a snack dinner with the kinds of foods shepherds might have eaten if they'd had access to Trader Joe's (crackers and cheese, dried fruits and nuts, sparkling cider, butternut squash soup, etc).
Opening gifts one at a time. There was no tearing the wrapping paper off frenzy on Christmas morning. We started with my dad and went in age order with each person choosing a gift under the tree for someone else and then everyone watching as that person opened the gift.
Sleeping under the Christmas tree. This will actually be the first year we've done this for our girls, but they are beside themselves excited. It was one of my favorite, most magical nights of each year when I was young, and we'll probably let the three big girls sleep under the tree on the 23rd. After my youngest sister, Landen, got married, she convinced her husband that they should sleep under the tree at my parents' house. My dad asked the next morning how it was and Adam, eyeing the wood floors, said, "That was one of the worst nights sleep I've ever had." It's definitely better when you're a small child.
One tradition we haven't kept? My family never eats breakfast until everything is opened and because of the afore-mentioned one gift at a time thing, it usually meant we didn't eat until nearly lunch time and we just ate chocolate out of our stockings and basically felt ill.
Bart's family eats breakfast BEFORE they open anything (and everyone is usually showered and fully dressed!) but I can't wait that long, so we've compromised by doing stockings and a few rounds of gifts, then breaking for breakfast (this is our traditional Christmas breakfast), and then returning to gifts.
What Christmas traditions have you kept from your family? I love hearing about the different ways families celebrate the holidays!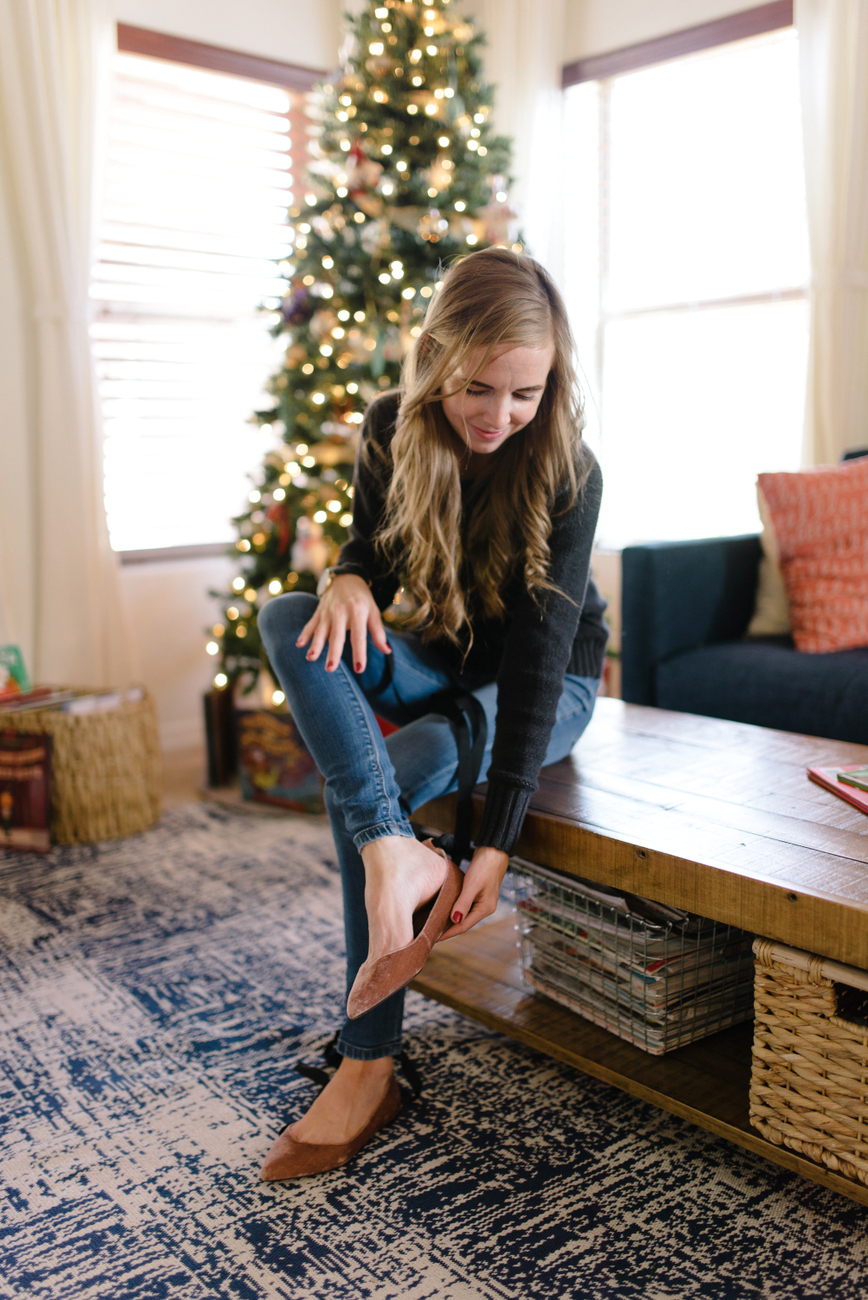 SWEATER • JEANS
VELVET FLATS (via thredUP; similar here and here)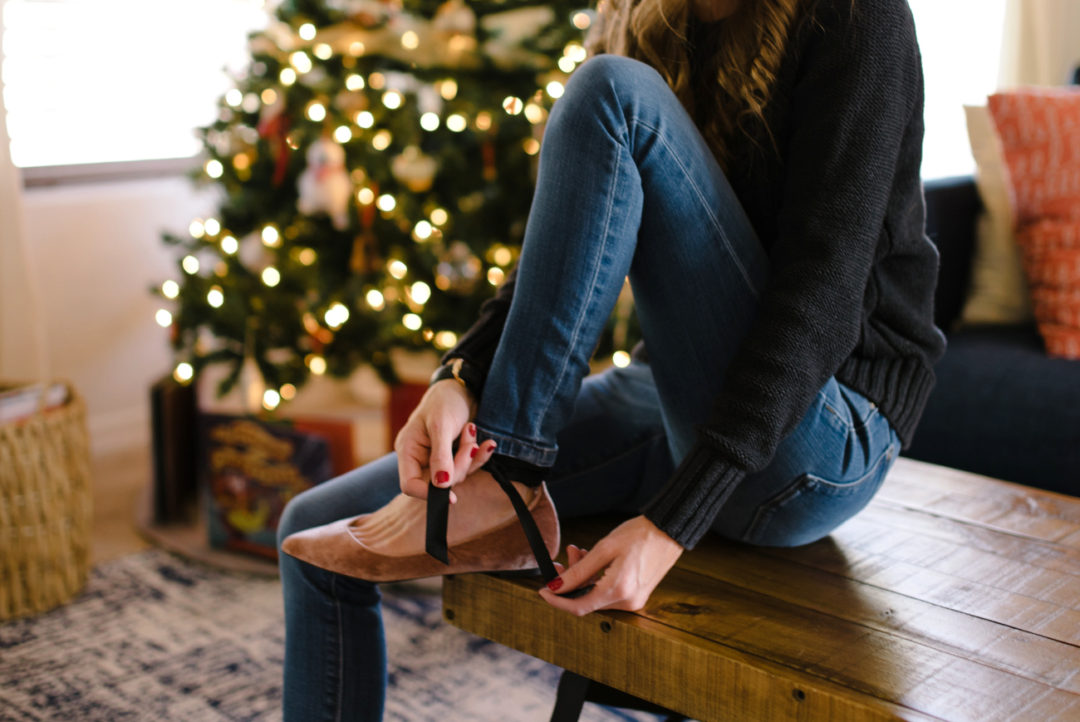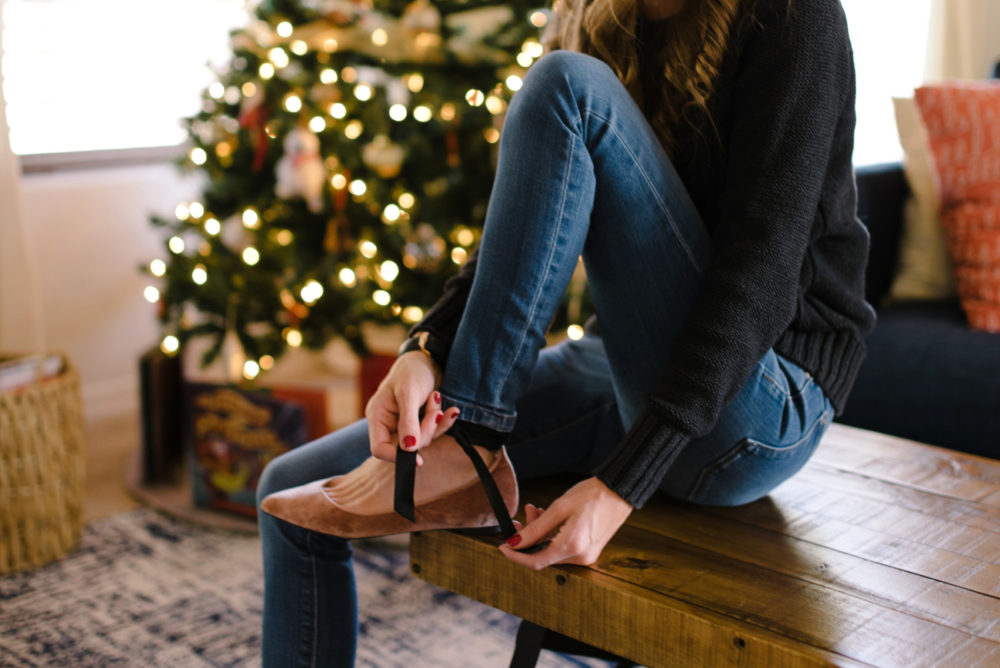 Photos by Christie Knight Photography