Do you do an advent calendar in your family? 
It's such a fun way to make December special (as if it needs more making special), and my girls are OBSESSED with any kind of advent calendar.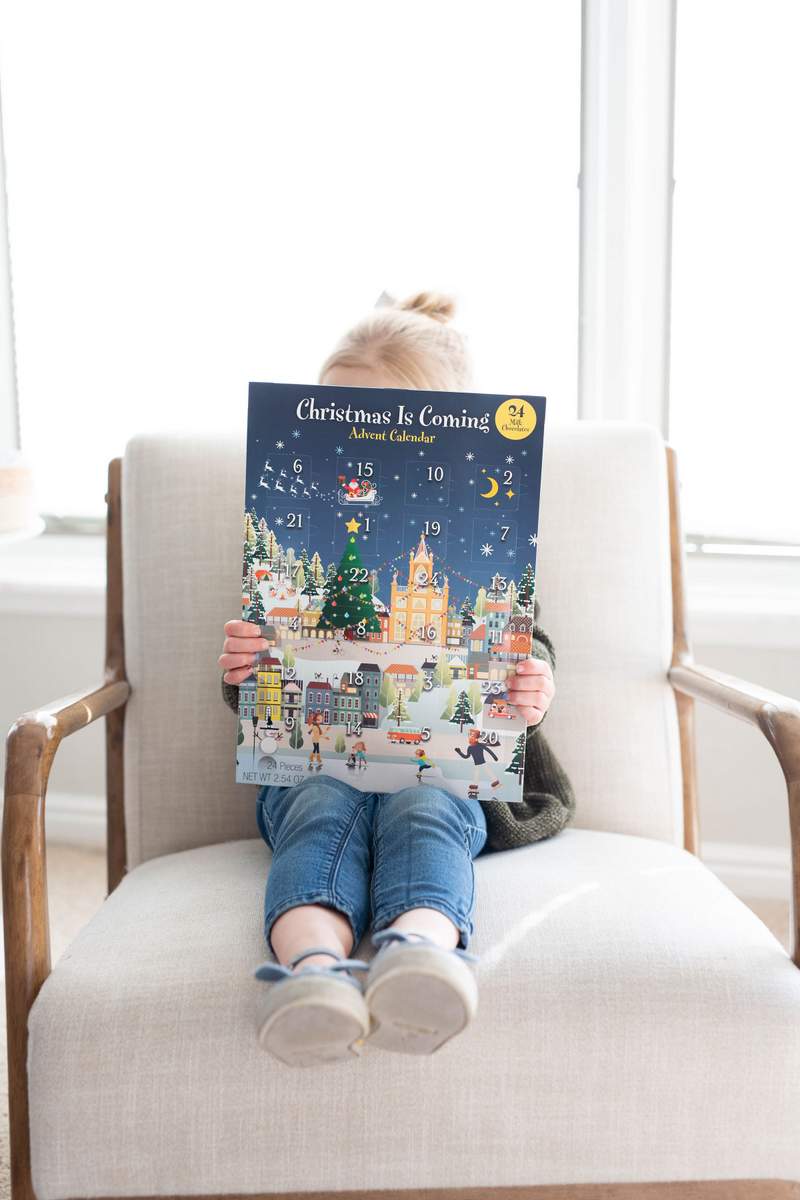 We do a couple of different advent calendars in our family, although I keep them all SUPER simple, and I'm sharing some of my favorites today.
Whether you want a DIY advent calendar or one that you can just have delivered straight to your door, ready to go, these are really fun advent calendar ideas for the holiday season: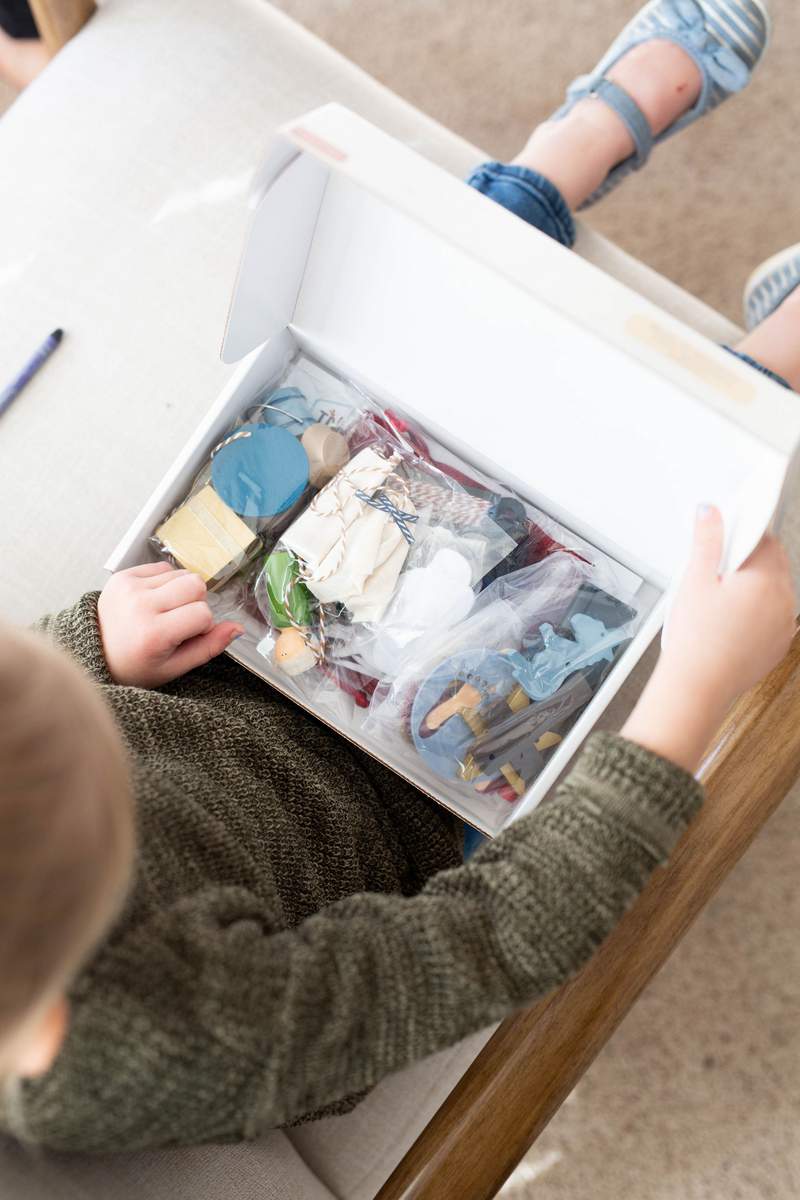 If You'd Rather Buy an Advent Calendar:
LEGO Advent Calendar
If you have a LEGO lover at your house, this is a total win. For 24 days, you get put together a little piece of the full set and then you can play with it as you go along. There is a Star Wars version, a Marvel version, a Harry Potter version, or a Friends version (It's aimed at kids above age 5 generally). This year, I got each of my two big girls the Harry Potter advent calendar and the Friends version for each of my little girls.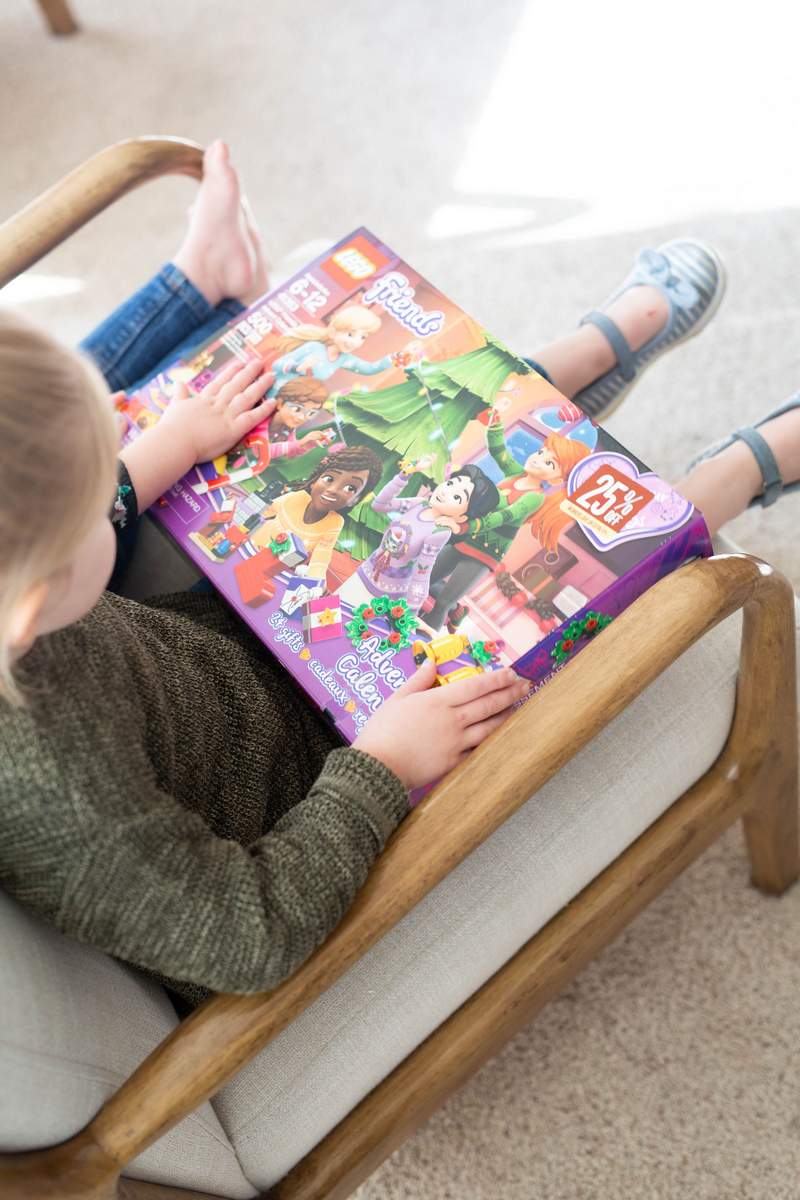 Kiwi Co Advent Calendar
I think this might be a new thing for Kiwi Co this year and I'm HERE for it! Every day, you make a tiny project and then it becomes part of a bigger Christmas village. So, so fun for crafty little celebrators.
Jacquie Lawson Digital Advent Calendar 
This is my number one favorite advent calendar. It's digital (so no storage space!) and every day there is a sweet little video or fun interactive game to play and my girls are obsessed. Let's be honest, so am I. It's $5 (and less if you buy multiple) and we've been doing it every year since Ella was 18 months old (I have this super old video of her watching it and dancing along in our little Texas apartment that year!). My in-laws buy one for each of their children every year and it truly is a highlight of December for our family every year. (I wrote a whole post about this here!)
The World of Eric Carle Pop-Up Advent
If you're an Eric Carle fan, it's hard to beat this spectacular pop-up advent calendar with a big three-dimensional tree with gifts that go under it and decorations to hang in the tree. And it's $10.
Quilted Wall Advent Calendar
If you're looking for one of those classic wall hanging advent calendars with pockets for each day, this is one of my favorites. The pockets are big enough to fit something more than a Hershey kiss in it!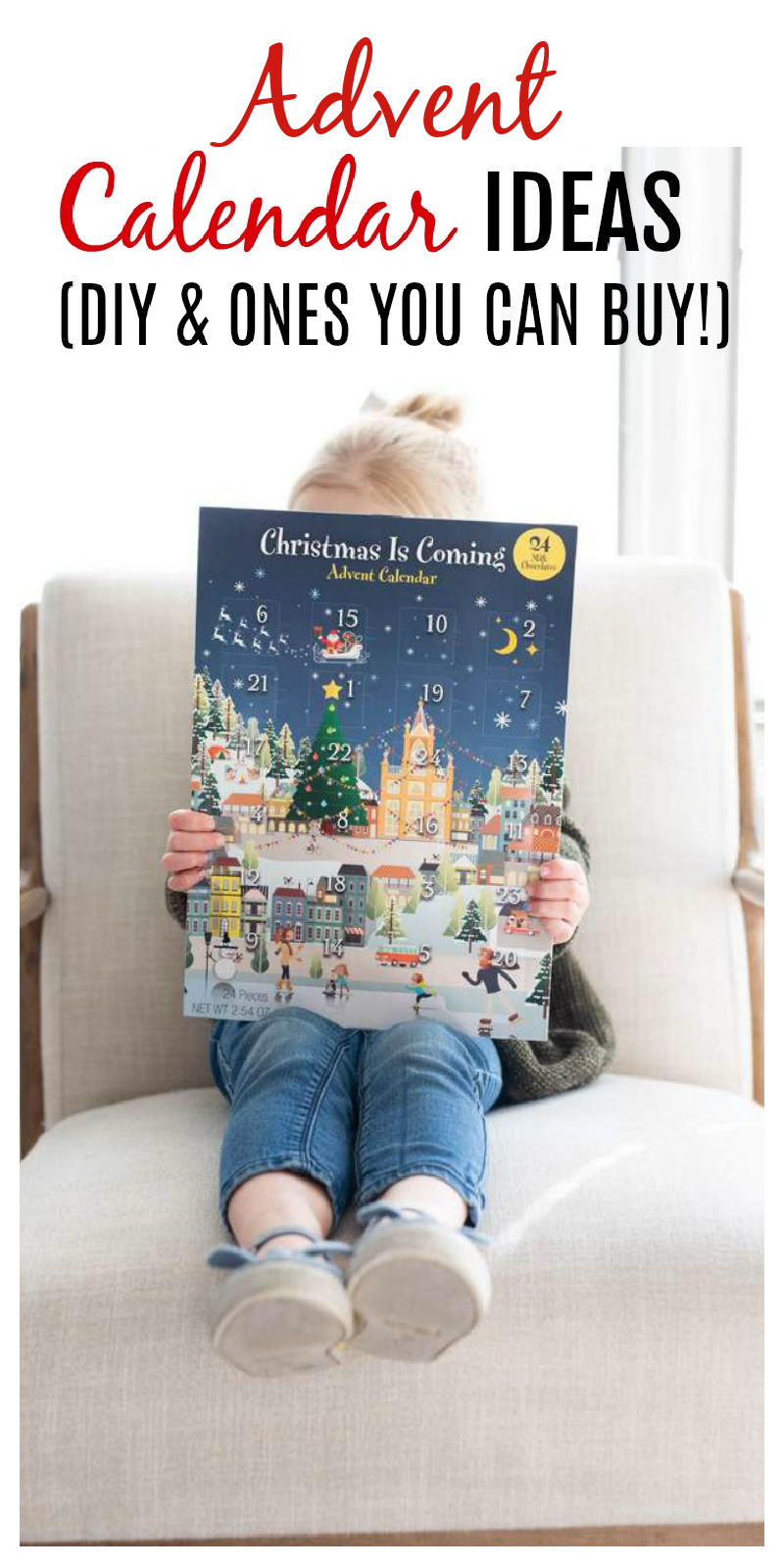 A Hogwarts Christmas Pop Up
As a total Harry Potter nerd, I loved this pop-up advent calendar at first sight. A massive tree appears in the center of the Great Hall and every day you can open a tiny flap and retrieve an ornament to hang on the tree.
Crayola Countdown to Christmas
For your craft lovers, this is a really fun one where every day you get a craft supply and an activity to go along with it. My project-obsessed girls would DIE.
The 25 Days of Christ Advent Calendar
My mom bought this advent calendar for our family this year after Ralphie from Simply on Purpose recommended it, and if you're looking for a religious advent calendar, it's beautifully done. It has wooden ornaments for each day counting down to Christmas along with a scripture to go along with it.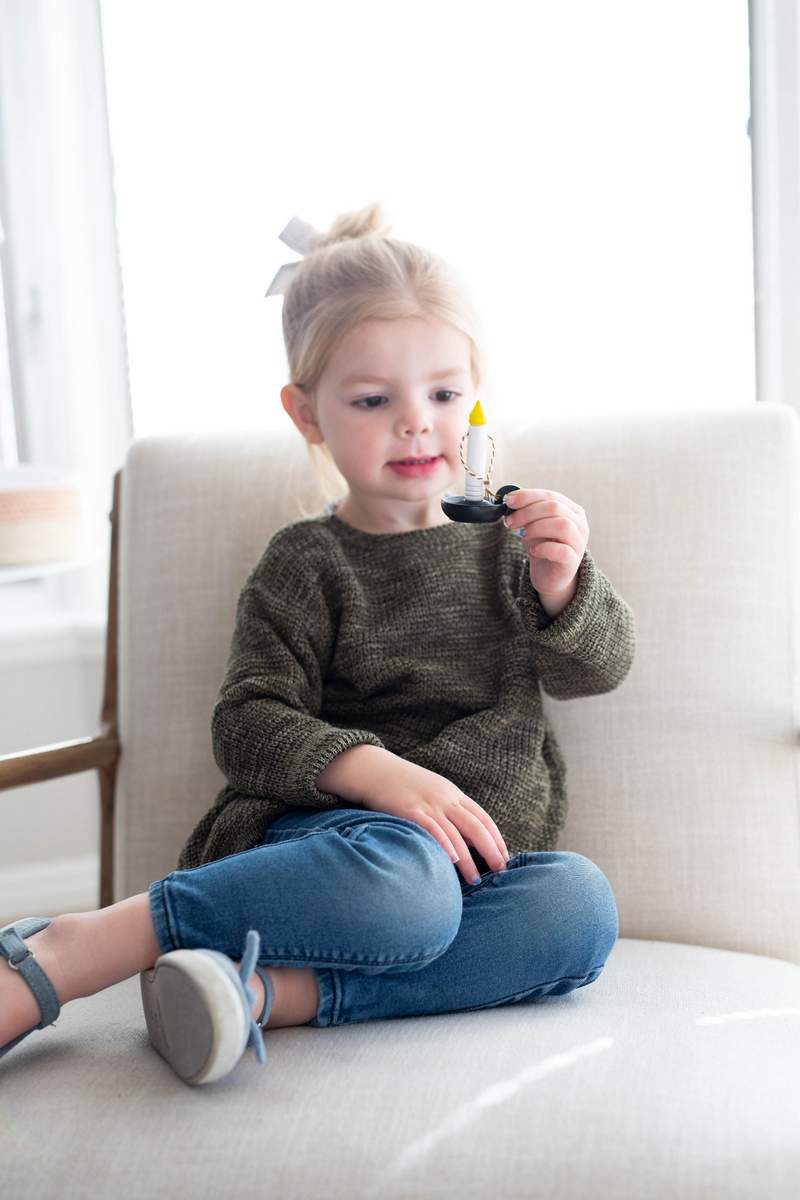 Merry Christmas Drawers Advent Calendar
I love the wooden advent calendars with a drawer for each day that you can tuck a candy, a note, or a little ornament into. This one is on sale for under $25 right now!
24 Black & White Advent Houses
These little Swedish inspired houses are simple, but have the cutest prints on them to go along with any Christmas decor. Perfect for making a little advent village!
Classic Chocolate Advent Calendar
It's hard to beat one of those chocolate-a-day advent calendars. You can pick them up for $0.99 each at Trader Joe's (although they sell out in a hot second) or this pack of 4 is under $8 and very cute.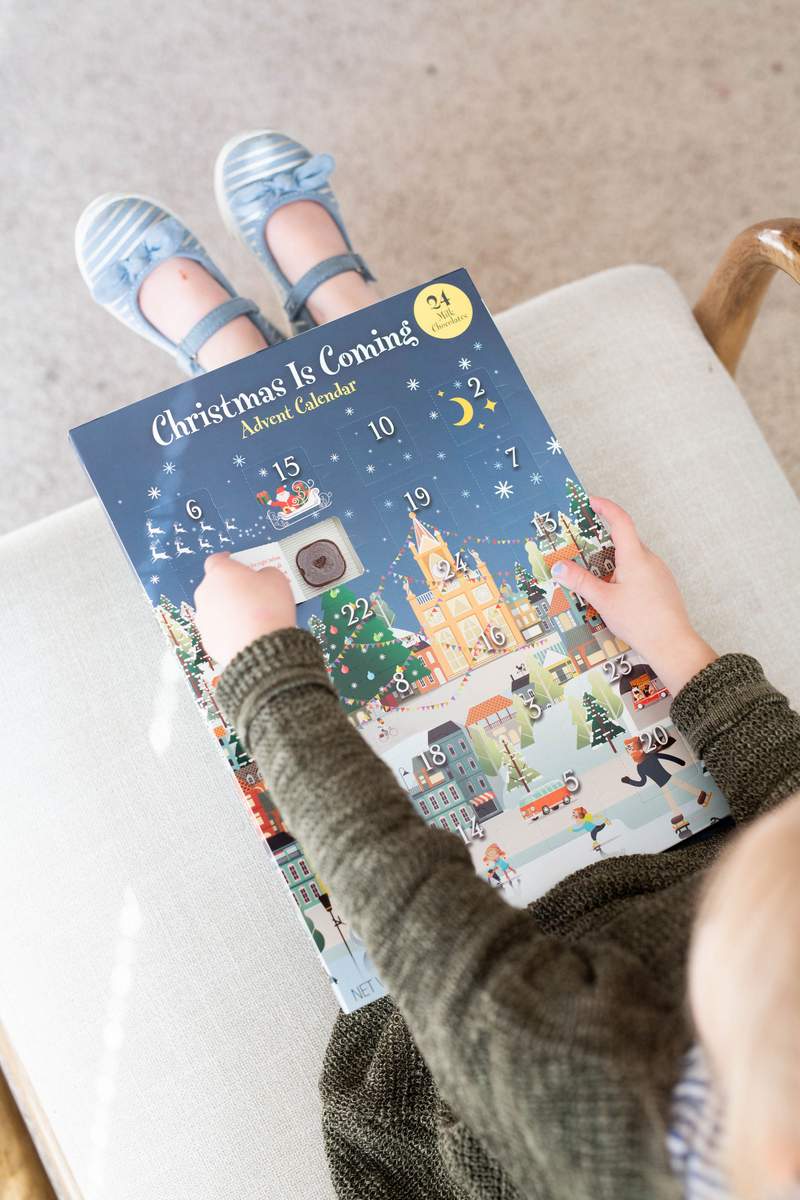 IF YOU PREFER DIY Advent Calendars
Rad Reader Advent Calendar
This printable advent calendar one is a free download (you can print a huge version at Staples for about $7!) and lets you focus on reading each day with your child. Plus, hidden numbers to find and all the holiday coloring your heart could desire. A major holiday win! (Or grab the free Camp Castle printable advent calendar or the free Pippi Post Christmas advent countdown or the new 2023 Christmas calendar!)
Clothespin Advent Calendar
I made this years ago and I still love how it turned out! Plus it cost me $2.50 to make, so that was for sure a win.
Mini Mail Advent Calendar
If your children are like mine, there is nothing better than getting a letter. This one, with tiny letters and packages, is SO cute.
Stocking Advent Calendar
This stocking advent calendar is CRAZY darling – this one is made entirely from scratch, but you could always make your life easier by doing pre-made stockings.
Snowflake Advent Calendar 
I love how simple this one is and makes a beautiful classic decoration anywhere you want to put it – a door, a window, a staircase, or anywhere else!
Live Greenery Advent Calendar
I love how pretty and unique this DIY advent calendar is with tiny matchboxes hanging from live greenery. Even if you do a fake tree (raising my hand here), this is a simple way to add some of that amazing pine smell to your home without spending the entire month vacuuming up needles.
Mini Trees Advent Calendar
I've loved this darling tabletop DIY advent calendar since I first saw it more than 5 years ago. It's simple and classic and easy to put together!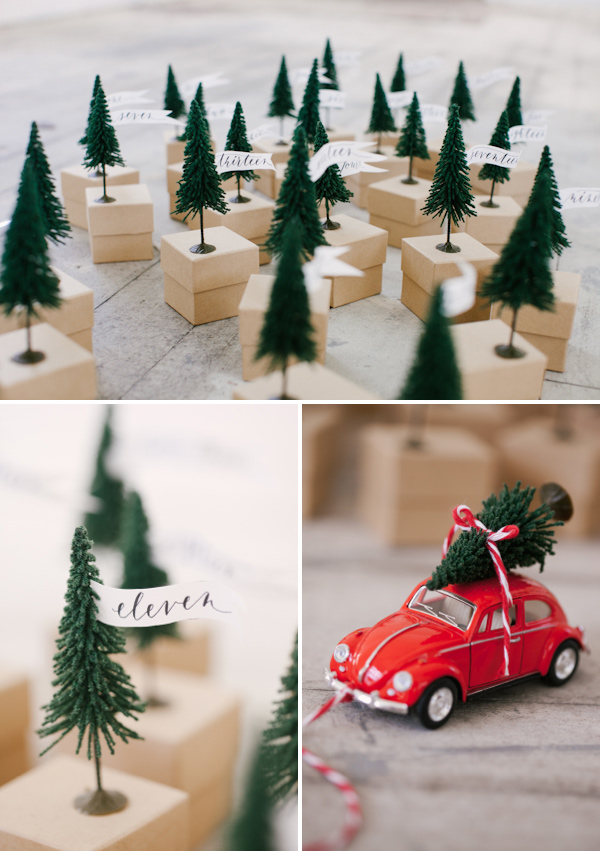 Free Vintage Printable Envelope Advent 
I love these pretty old-fashioned envelopes and they look so classic and festive hanging from a pretty ribbon or along a green garland.
Christmas Lights Advent Calendar
If you're up for a little cutting and folding, this is the perfect project to do while watching a Christmas movie and then it doubles as a Christmas garland all month long.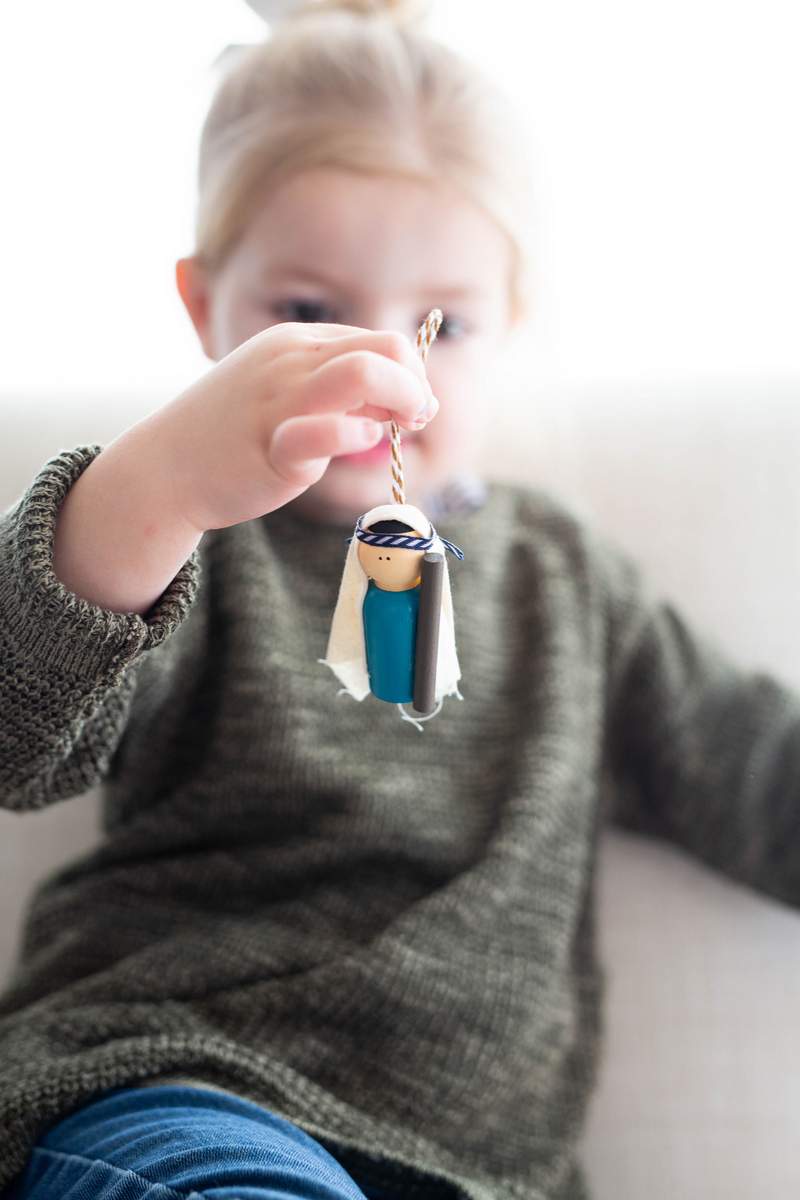 I'd love to hear about your favorite advent calendar you use during the holiday season, plus what kinds of activities or treats you do along with it!
If you liked this post about advent calendar ideas, you might also find these posts helpful: