I think some of the very best traditions are the simplest.
One of those traditions in our house is the Jacquie Lawson Advent Calendar.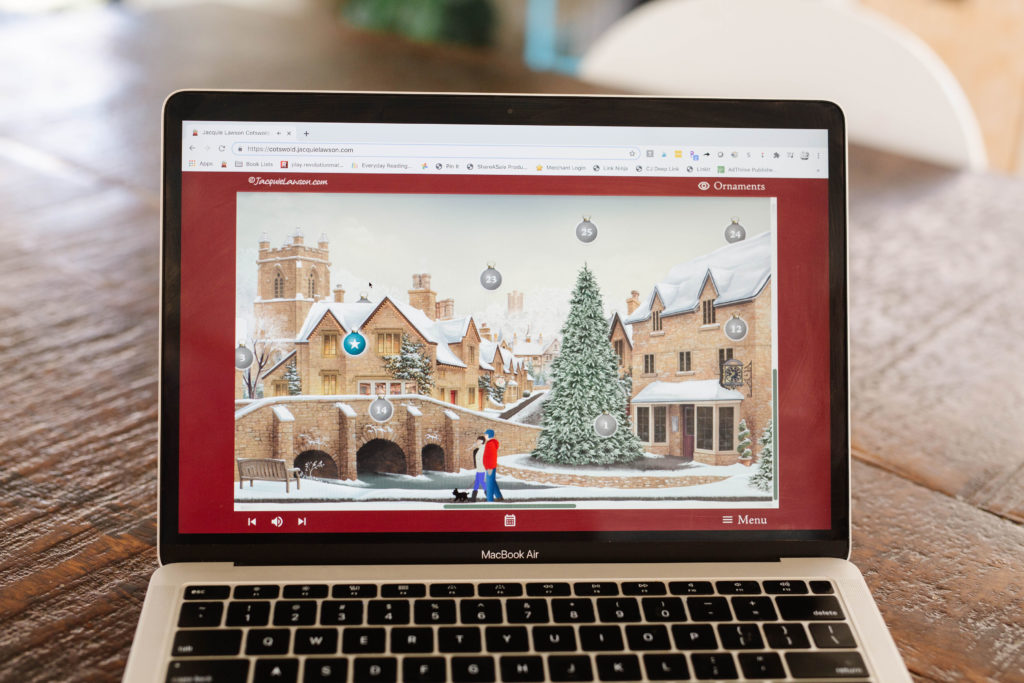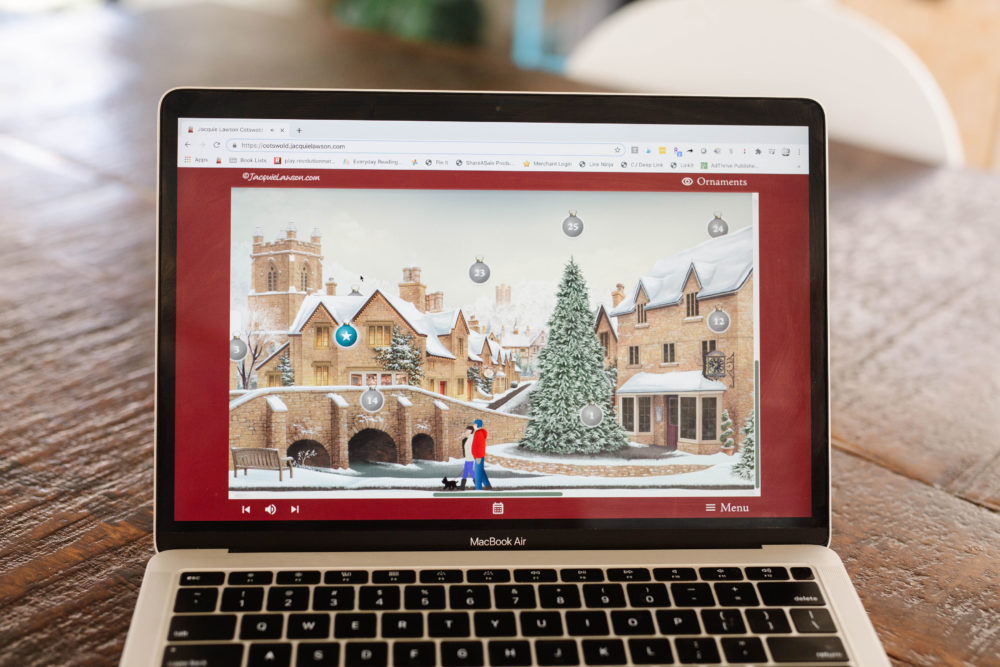 It's a digital advent calendar and it costs $8 (it's less expensive if you buy more than 2).
It's unbelievable to me that it's so inexpensive because it is SO beautifully done.
Each year, there is a new location (this year's is a Nordic village, while last year's was in Cotswold. They've been set in Edinburgh and London and plenty of other places.
Every day, there is a new little video or activity and it becomes available on that day. You might wrap gifts, which then appear in the shop window for the rest of the season. Or you might watch penguins swim around in the London Zoo.
The music is classical and absolutely beautiful and the sound of it has become the soundtrack of Christmas to me over the past ten Christmases.
My in-laws gifted us one for the first time when Ella was one and it was truly one of the best parts of Christmas that year (you can see a little video of her watching it and dancing along to it here – I'll treasure this video forever!)
Every year since then, they've sent us this darling digital advent calendar and my girls look forward to it all year long.
After that first year, my mom started giving it to both of my sisters for their boys to enjoy.
It's such a nice, quiet activity each day and I can't recommend it highly enough.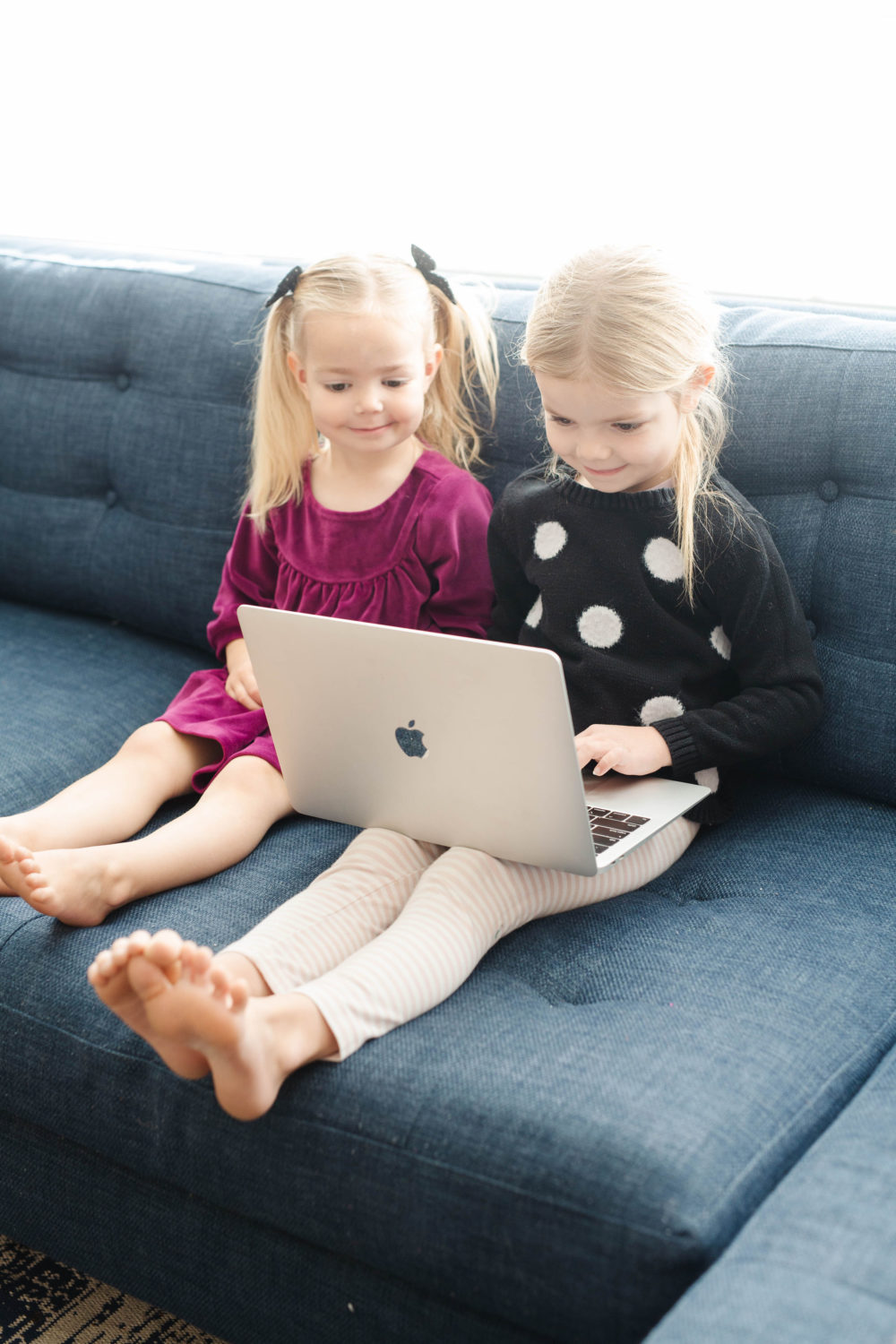 (It also makes a great, affordable neighbor gift!).
You can get a little sneak peek of this year's on her website (and yes, the website looks like it hasn't been redesigned since 1997. I promise the actual calendar is spectacular).
If you try it out this year, let me know how you like it! I hope you'll love it as much as our family does.
If you liked this post about the Jacquie Lawson Advent Calendar, you might like these posts too: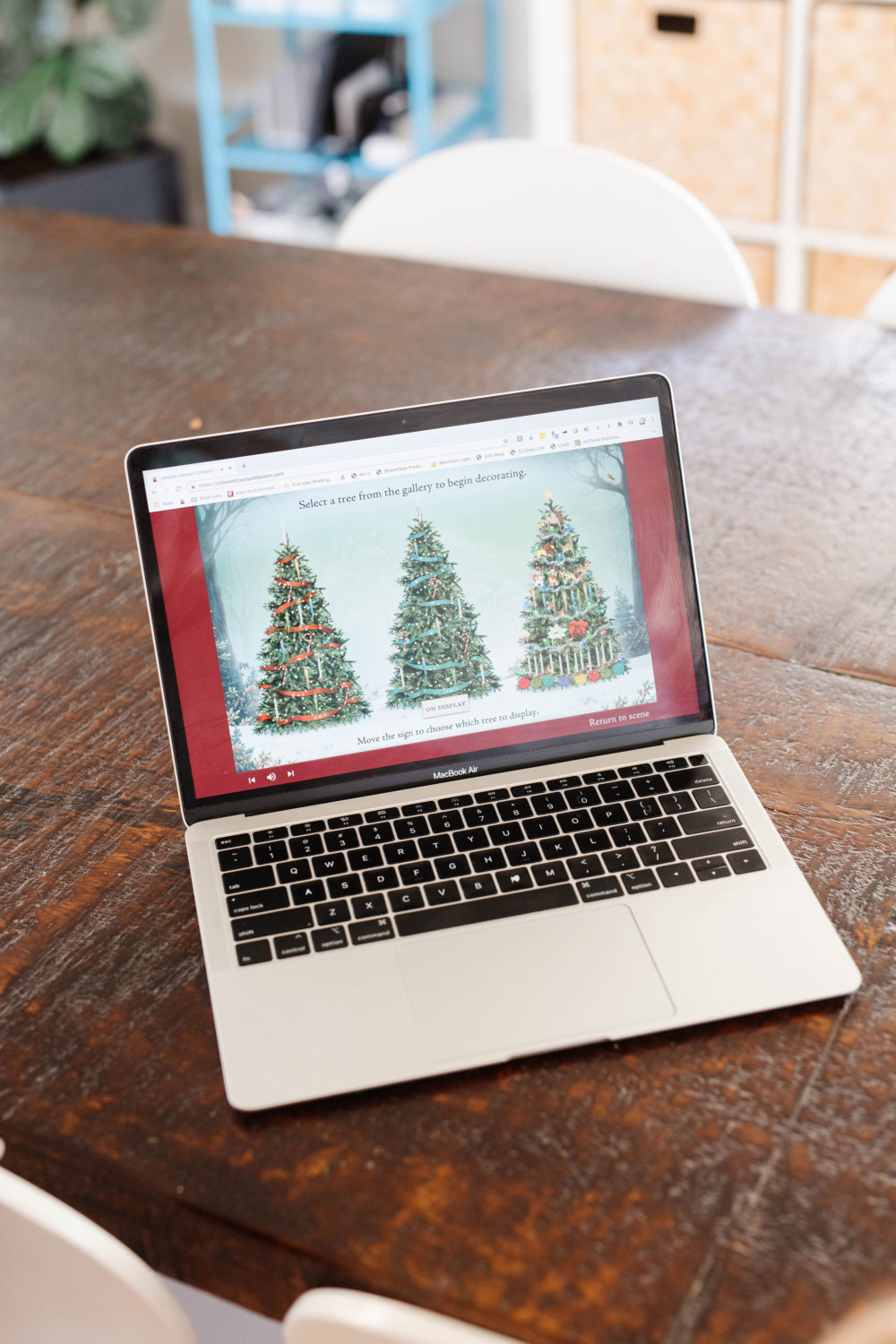 Photos by Heather Mildenstein