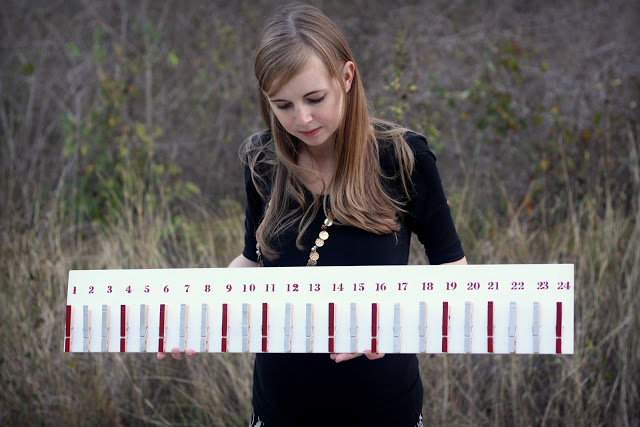 For months, I've been thinking about making an advent calendar for Ella for December.
One of the things I wanted was a calendar that gave me a fair amount of options for how I could use it over the years.  I like the clothespins because I could hang ornaments from them, cards with activities, tiny wrapped gifts or candy, etc.
And, in usual Janssen-style, I wanted it to be extremely inexpensive.
This one, inspired by this one I saw last year on Pinterest, clocked in at a total of $2.50, so I'd call that a win.
The only thing I purchased was the sheet of wood from Michaels, which was $5 and I had a 50% off coupon. Everything else was stuff I already had. And frankly, even if I haven't had them, none of it would have been very expensive.
how to make a clotespin advent calendar
A board (mine is 36 inches long and 6 inches tall)
24 clothespins
Paint in the colors of your choice
Paintbrush
Glue gun or ModPodge
Stencils
Painting tape (optional)
I sanded the edges and front of the board a little (using sandpaper I stole from my neighbor), then painted it with two coats of white paint.
I painted my clothespins too (just the tops and I originally did gold, silver and red, but I ended up really disliking the gold when I laid them on the white board, so I redid all the gold ones in silver).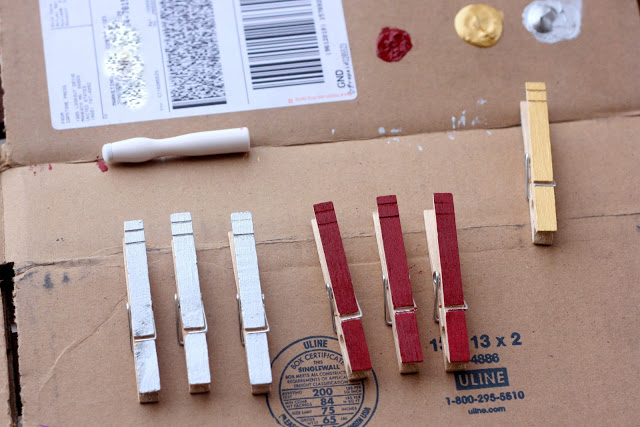 Then I glued them on to the board (you could measure them to make them exactly even, but I just eyeballed it and laid them all out before gluing them on).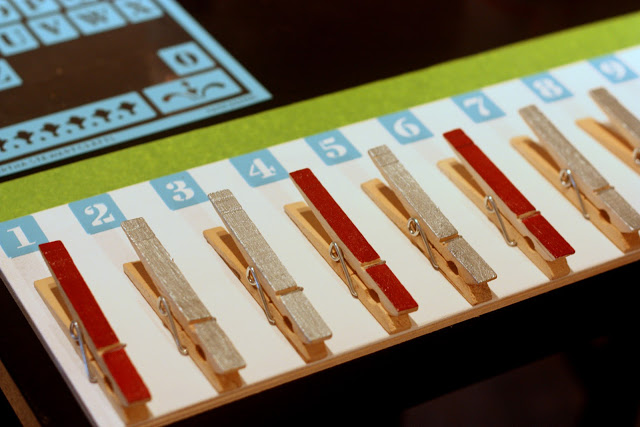 Time for the numbers! I used a piece of painting tape so I could lay my stencils (I used these adhesive ones leftover from my Halloween carafe project), but you could also just line them up with the top of the board or the top of the clothespins.
If I hadn't had the stencils, I might have just written the numbers on with Sharpie if I didn't dislike my handwriting so much, or I more likely would have printed them on some sort of festive paper, cut them out in circles and ModPodged them above each clothespin.
My plan this year is to have one small activity or craft for each day, so I got a bunch of little holiday cards from my grocery store florist and wrote an activity on each of the 24 cards, folded them in half and clipped them in place.
Tomorrow, I'll share the activities I have planned – I'm pretty excited and I think Ella will be too.
But I think she's probably not going to be nearly as excited about the board itself as I think she should be. . .
if you liked this post on how to make a clothespin advent calendar, you might also like these other posts: