Are you a pajama wearer?
Until this past summer, I've mostly been an old tee-shirt and sweatpants wearer (my mom, who is a legit real pajama wearer and has been my whole life, is probably horrified).
And then, suddenly, it was a like a flip switched and I really wanted to wear real pajamas. I asked on Instagram for recommendations for the best pajamas for women and they started pouring in.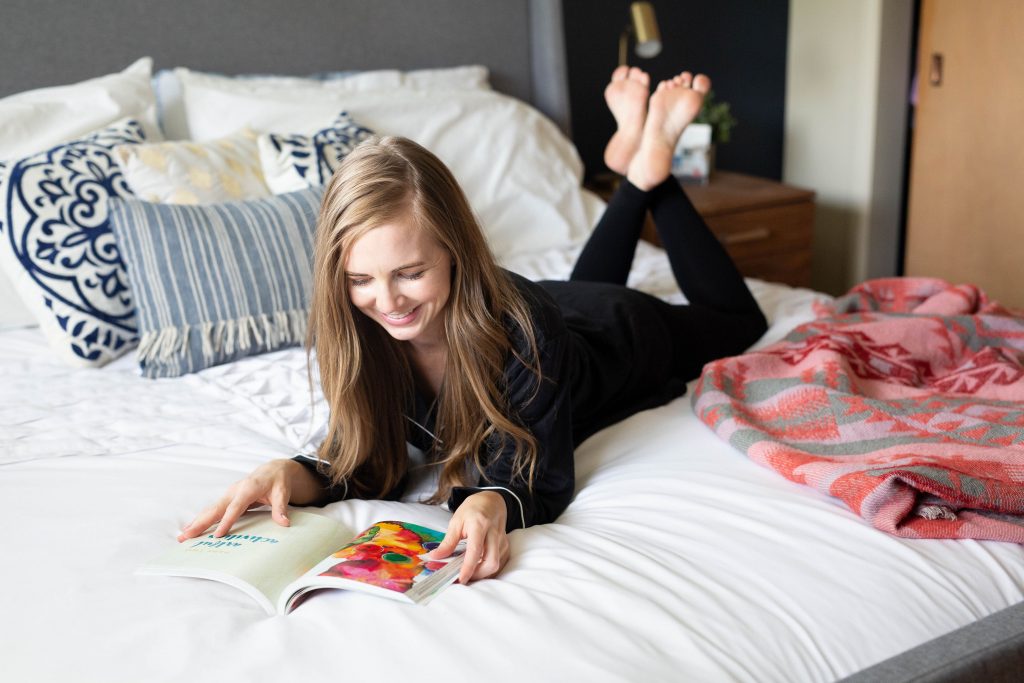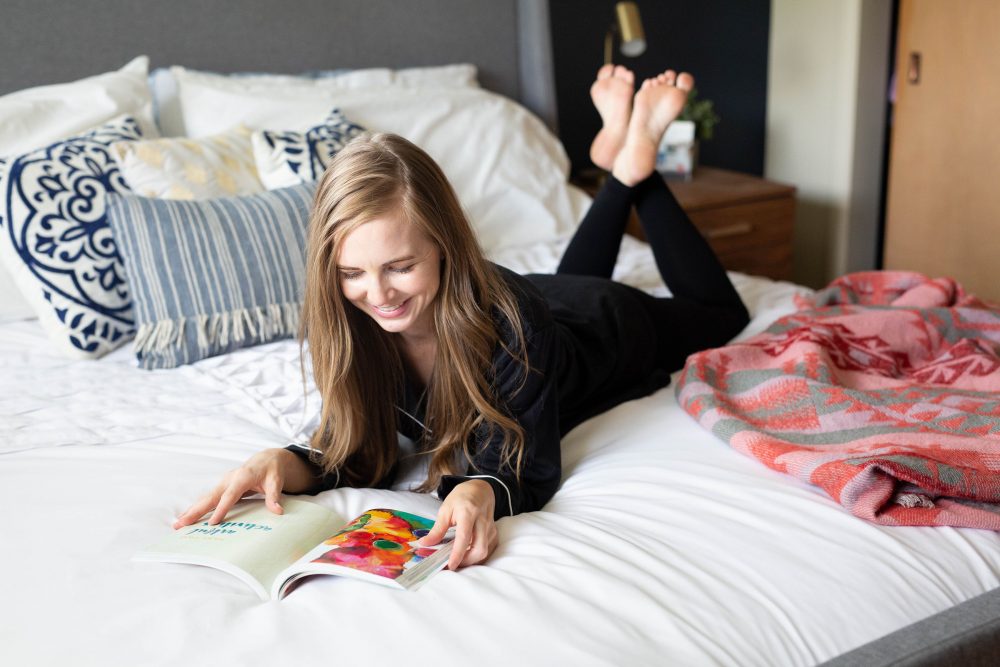 Who knew people felt so passionately about pajamas?
Since then, I've tried a whole bunch and I'm sharing some of the most common recommendations, plus my favorites.
If you're in the market for pajamas for women, I hope this post will be helpful!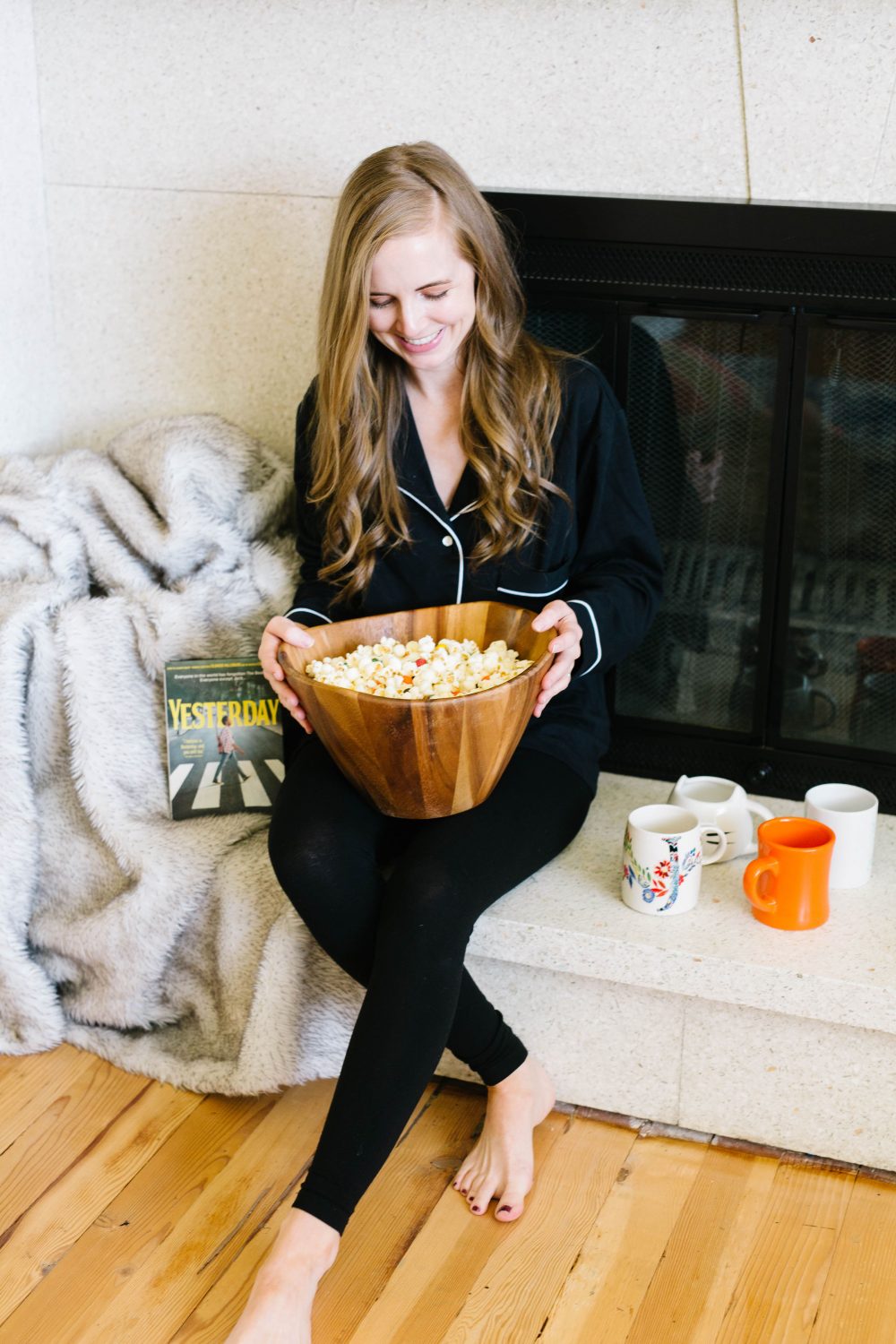 The best pajamas for women
Stars Above 
This is one of Target's lines and people RAVE about them ("Target's Stars Above line has the cutest – and softest – two piece pajama sets. I never used to sleep in 'real' pajamas and now I have four sets" – Lauren).
I love this navy blue satin women's pajama set (that have an average review of 5 stars!). And these aren't pajamas, but I ordered myself a pair of these slippers from the Stars Above line.
Eberjey
I'd never heard of Eberjey but then my friend Alie who knows ALL the best things told me about these (she said, "They're expensive but last for years of regular washing and are SO soft and comfortable. I like the shorts set but they come with pants too!")
Shop Plain Jane
My girls have had several pajamas from this small shop and LOVE them. I just ordered myself a women's jogger set in glazed ginger and I CANNOT WAIT. All their fabrics are buttery soft and the colors are to die for. I'm also eyeing their robes – they're so gorgeous! Use the code everydayreading15 for 15% off any order!
Mimi Gowns
If you like a fancy nightgown, you can't do better than Mimi Gowns. They are spectacular and look like something right out of a regency film. I especially love the Emmy nightgown.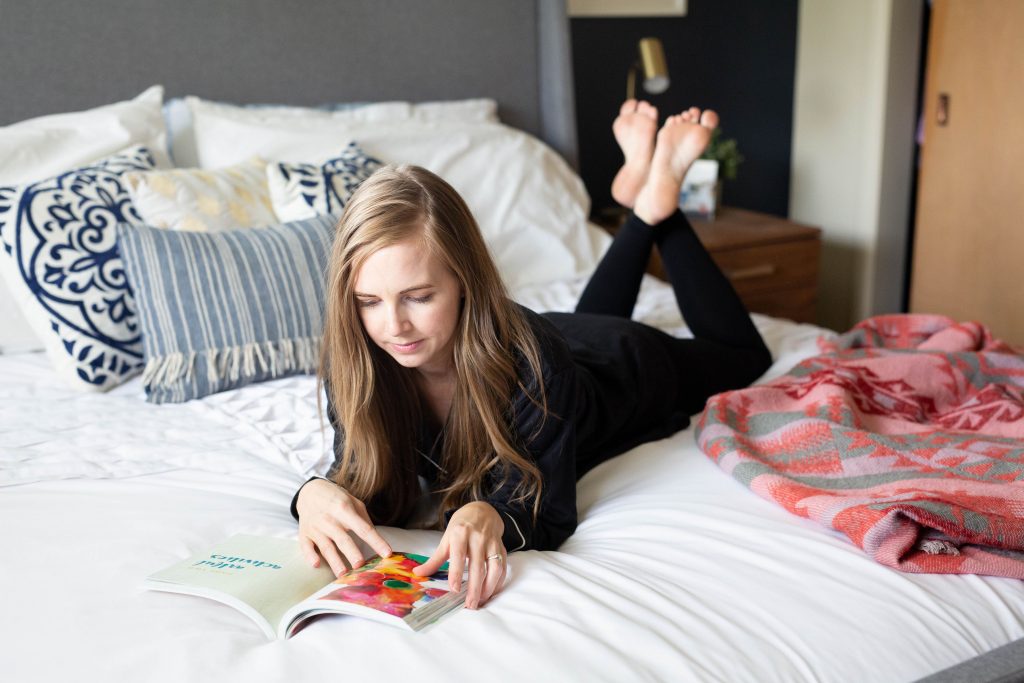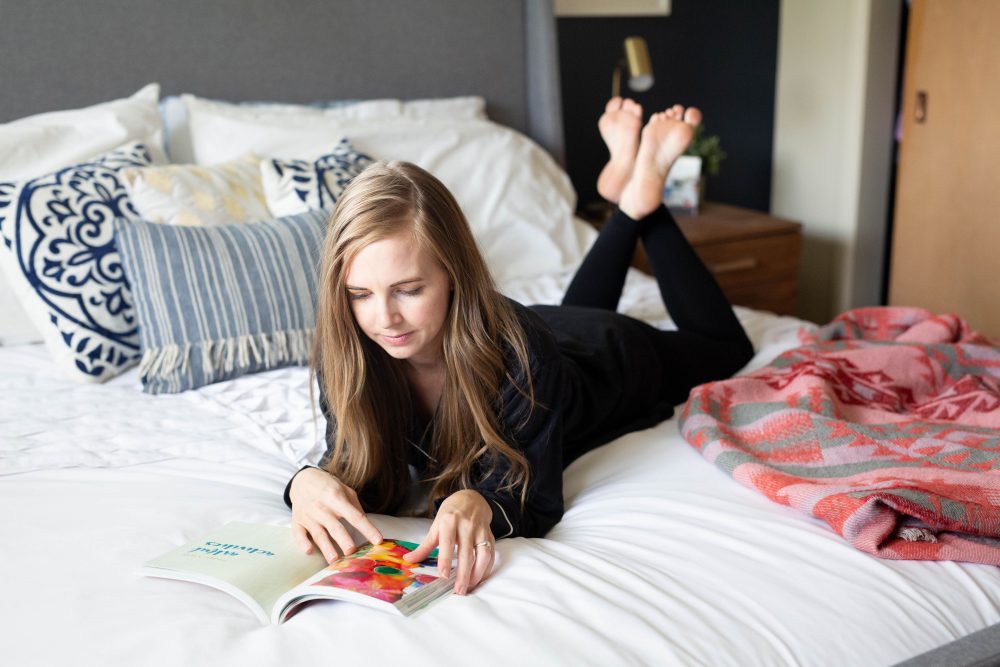 Lusomé
I'm a very hot sleeper (which is one reason pajamas have always been tricky for me) so I was intrigued by Lusomé's claims on their luxury that they were designed to eliminate night sweats. Guys – I'm a convert! I have this top (I found that the coordinating bottoms run really large so, an XS was still drowning me) and often wear it alone to bed but wear it with my favorite thin leggings before I actually get into bed.
I also have this nightgown from them and it's my number one most worn pair of pajamas. I LOVE it and wear it multiple times a week. You can use the code FIRST20 for 20% off your first order from them.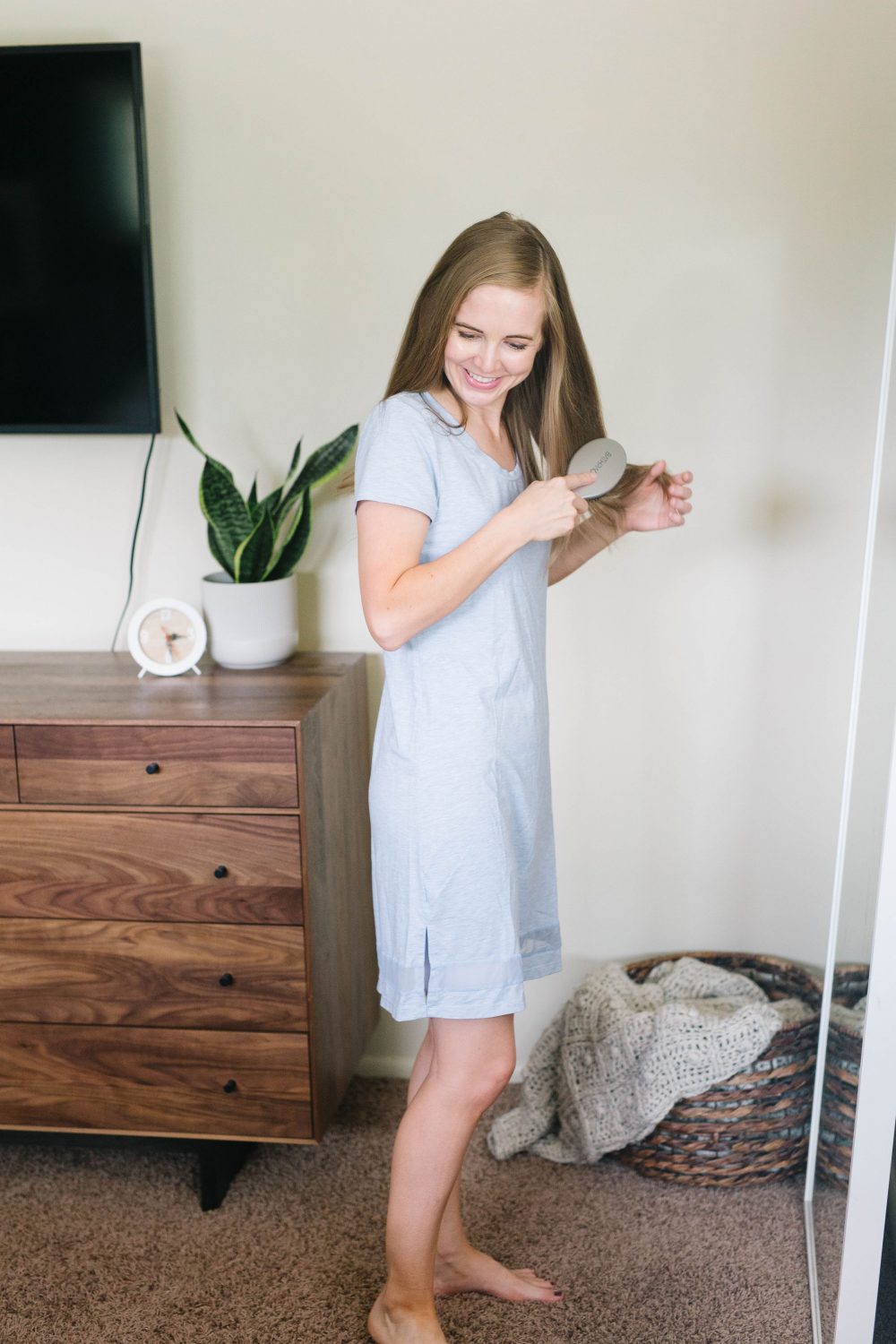 J. Crew Pajama Sets
You can't beat J. Crew for classic anything, and women's pajama sets are no exception. I love this vintage pajama set that comes in a bunch of colors (I have my eye on the white!). As always, with J. Crew, wait for a sale. Or go with the J. Crew Factory version for half the price, although the color options are much slimmer.
Soma 
Soma is another line of pajamas for women I'd never heard of but that got MANY rave reviews when I asked for suggestions. Of all of the women's pajama sets I've shared in this post, NO BRAND has more options. They have so many fun prints and ways to mix and match.
Hanna Anderson
When it comes to long john pajama sets for women (or. . .lets be honest, the whole family), nobody does it better than Hanna Anderson. They last forever, they're super soft and they hold their shape and color for a bazillion wears and washes. Plus, you can get matching pajamas for the entire family, which is hard to beat. We did them last year for our family Christmas jammies and they are so good.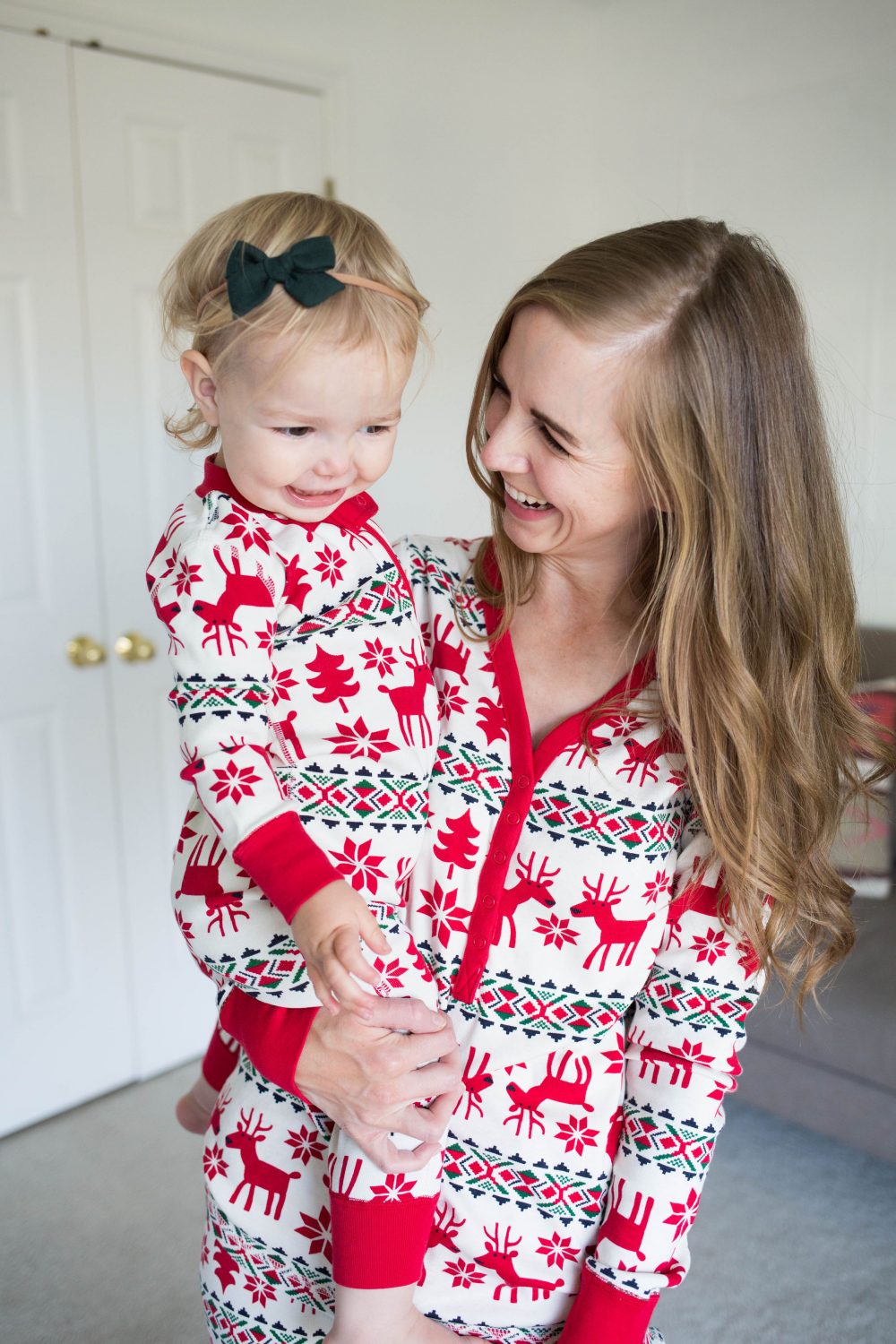 Aerie
I'm a long time fan of Aerie (my favorite swimsuit for the past three years is from there), so I wasn't surprised to see so much love for their pajamas too. They don't sell ANY sets – it's entirely mix and match.
Nordstrom Moonlight Pajamas
These women's pajama sets are fan faves and one of the things that sell out fastest during the anniversary sale every year. They run large, so size down if you're in doubt. My sister Merrick bought me a pair of the flannel pajama sets from this line last Christmas and I LOVE them. So soft and so cozy.
Gap
There was a LOT of love for the Gap body nightgowns and the word "life-changing" was thrown around when it came to the Gap joggers. So, if you need your life changed. . .
Lates By Kate
This is the next set of pajamas on my wishlist (they stock out frequently, so I've been waiting very impatiently for them to be restocked this fall). I've never seen more rave reviews than for her original set (she also sells incredibly popular lounge dresses) and I cannot wait to add a pair to my collection.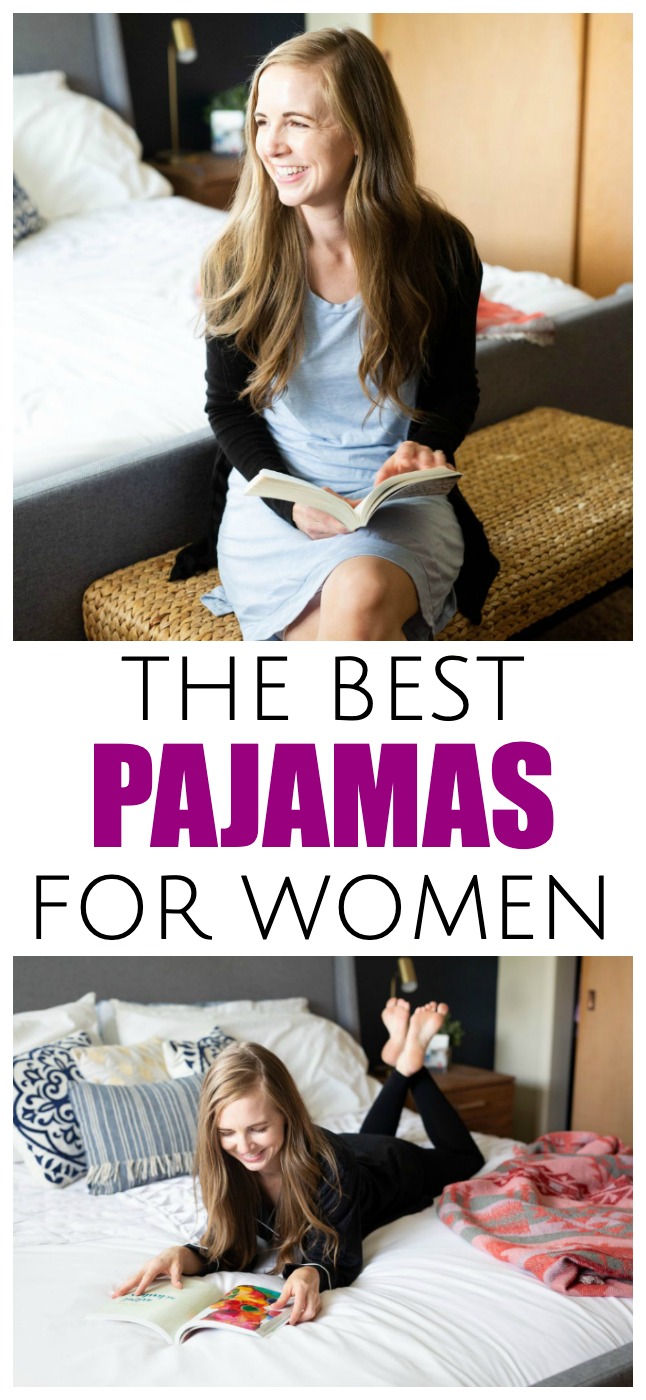 Uniqlo
I've had great success with Uniqlo clothing in the past, but I didn't know they sold pajamas! They're super affordable and I love this classic pink striped set.
Lake Pajamas
One peek at their website and I could see why people LOVE these women's pajamas. They have a huge variety of styles and prints and fabrics and each one looks cozier than the last. I really like this waffle set and their simple, clean nightgowns.
H&M Women's Pajamas
I'd never give H&M pajamas a second though, but I went to an event earlier this year where everyone was supposed to be wearing pajamas and my friend Kim showed up in the cutest pair of pjs ever and they were from H&M (she told me she's something of a pajama connoisseur. I need to learn her ways). I'm especially taken with this black and white polka dot pajama set and this leopard nightgown for under $15!
Old Navy Pajamas
I've always thought Old Navy just nails it in the pajama department and this year they have some amazing options. I LOVE this festive (but not so Christmas-y you can't wear them past Dec 25) fleece pajama set. And the thermal sets are so darn cute too (I love this buffalo plaid).
Any other favorite brands I've missed? I'm going to need to get a second dresser just for my pajama collection!
If you liked this post about the best pajamas for women, you might also like these posts: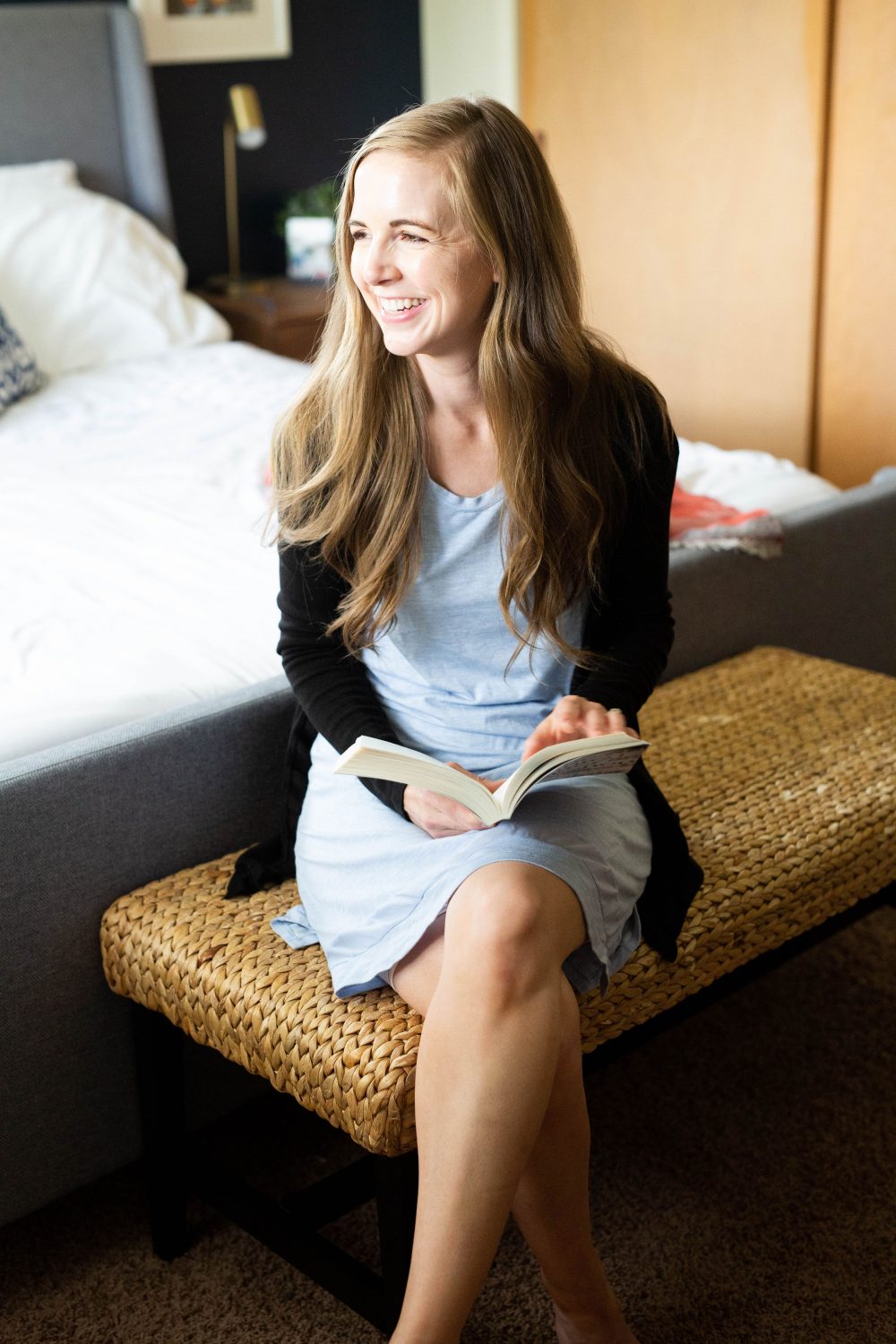 Photos by Heather Mildenstein