I'm pretty sure I ate enough celebratory sugar over the weekend to last me at least until Wednesday.
Today, I'm back to non-birthday life, including Monday laundry and packing lunches, and all those other delightful beginning of the week things.
But since I'm not quite ready to say goodbye to the fun and festivities of last week, I wanted to share a few things that I've been loving lately.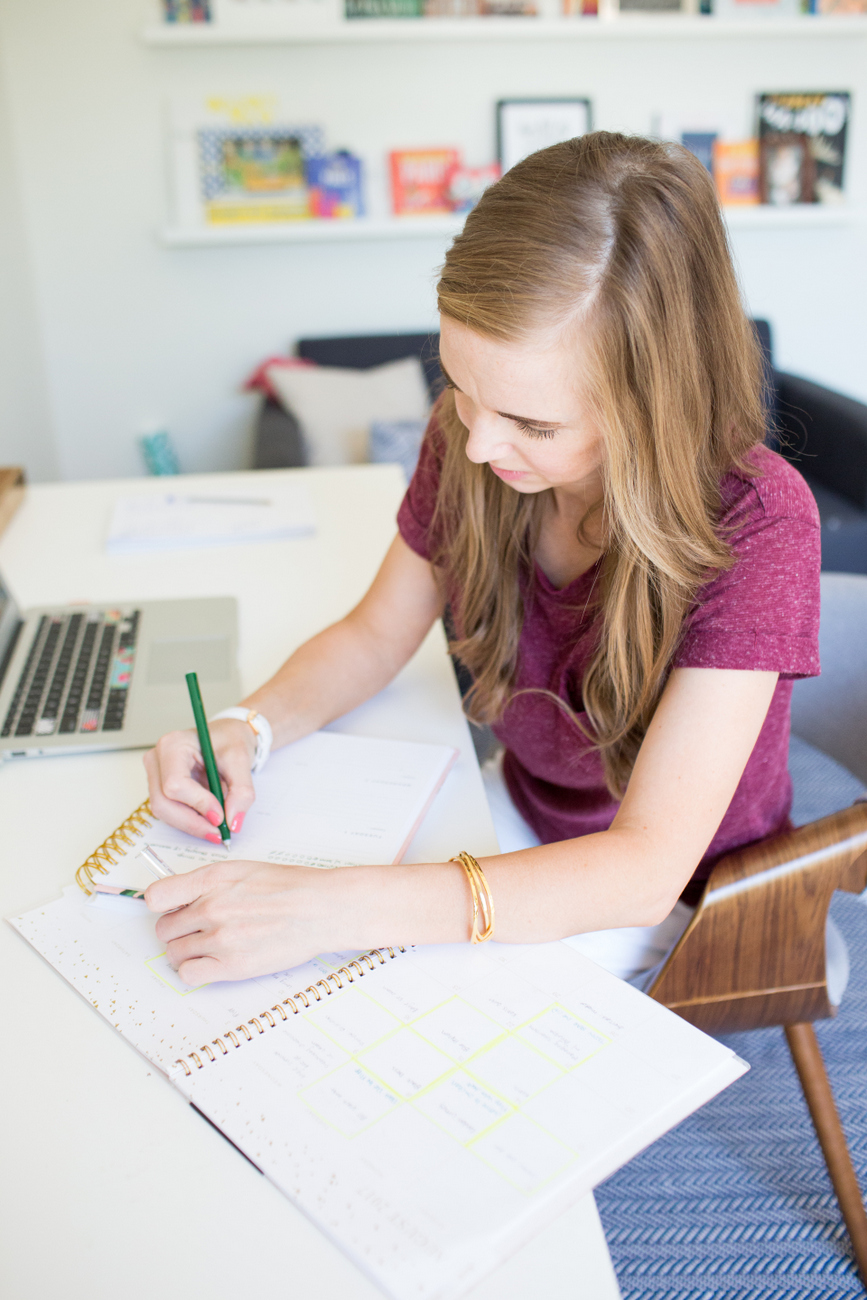 Instant Happy Notes. I got these in the Popsugar box back in the spring and I tucked them away until school started again and now every couple of days, I pick one out, add a little personal note and stick it in Ella's lunchbox. Not every single one of them is appropriate for a school-aged child (one or two mention having a glass of wine or are clearly more intended for a co-worker), but I'd say 95% of them are perfect for a little kid, and I love the easy tear-off format, that they have a sticky edge like a post-it note and the bright colors and cheerful illustrations. Sometimes I have Bart add his own note to them, which are usually much funnier and more clever than mine.
Natori bras. Right after Star was born, I was at Target with my mom and mentioned that I really needed some new bras because the last time I'd bought a new bra was in 2010. She said, "I'll stay with the baby! You go try some one." But it all seemed like a gigantic hassle and I balked. She told me, "It's never going to be easier than it is right now!" and I ignored here and we went home. And when she came down for Tally's birth in February, I admitted that I STILL hadn't bought any new bras. After four pregnancies and more than three years of nursing, it was getting pretty pathetic. Finally, this summer, I forced myself to hop on Nordstrom's site and buy two new ones and all the insane reviews didn't lie – they are awesome. And I'm not going to wait seven years to buy new ones again.
Little Yogurt Drinks. I'm always on the lookout for things to pack in the girls' lunch boxes that are easy and quick and reasonably healthy. I spotted them at Winco (they have Yakult and Sabor Cool brands) and the girls really like them. They're tiny enough to easily fit in their lunches and it's nice to easily add some protein instead of just more carbs. They come in a pack of 5 for a dollar or two.
Google Home. We've had our Google Home for about six months now, and I LOVE this thing. So much so that we got a second one for our basement. When my mom was here last week helping me paint, she commented multiple times how much she loved it – it's just such a fun, simple way to have music playing, check the weather, set a timer for Ella's after-school reading, or play trivia games without having to put down your paint roller.
Dominion. I loved this game the first time our friends in Texas introduced us to it years ago, and then we got our own sets (we have the original Dominion set, and the Intrigue and Prosperity expansion sets). But we haven't played in YEARS. Finally, about two weeks ago, I taught Ella how to play and now we play every couple of days and I'm remembering how much fun it is. After reading together, playing games is one of my favorite family activities.
What are you loving lately?