If you asked me what my single best parenting trick is, the answer would hands-down be "quiet time."
We've been doing quiet time for almost five years now, starting when Ella began giving up her afternoon naps shortly after her second birthday.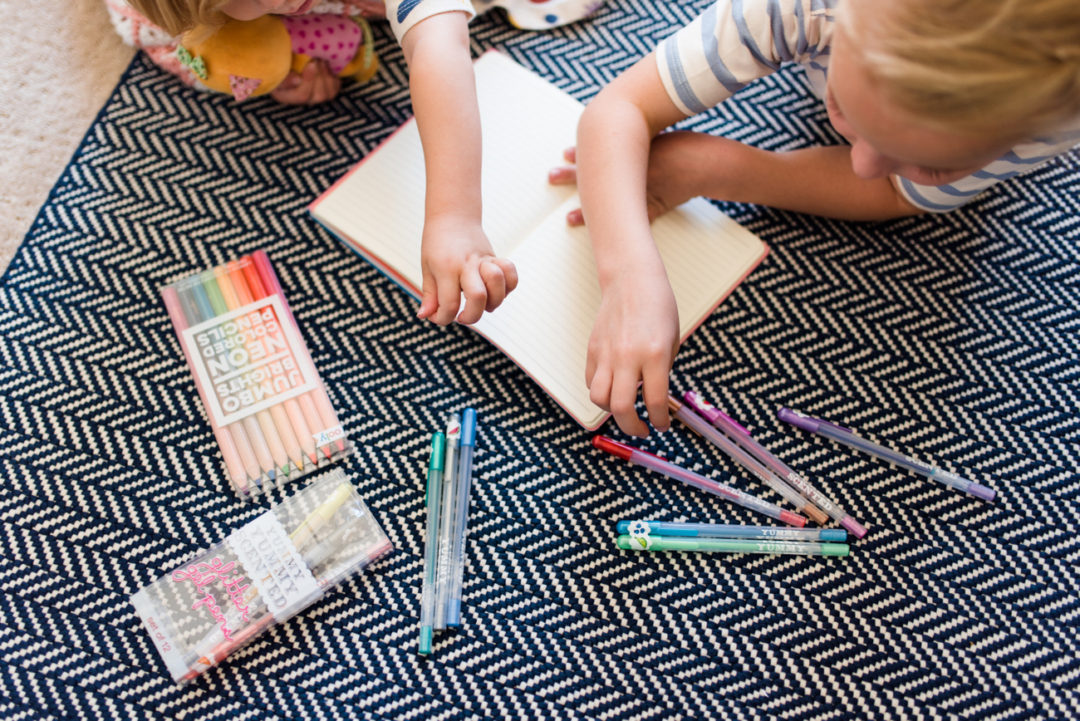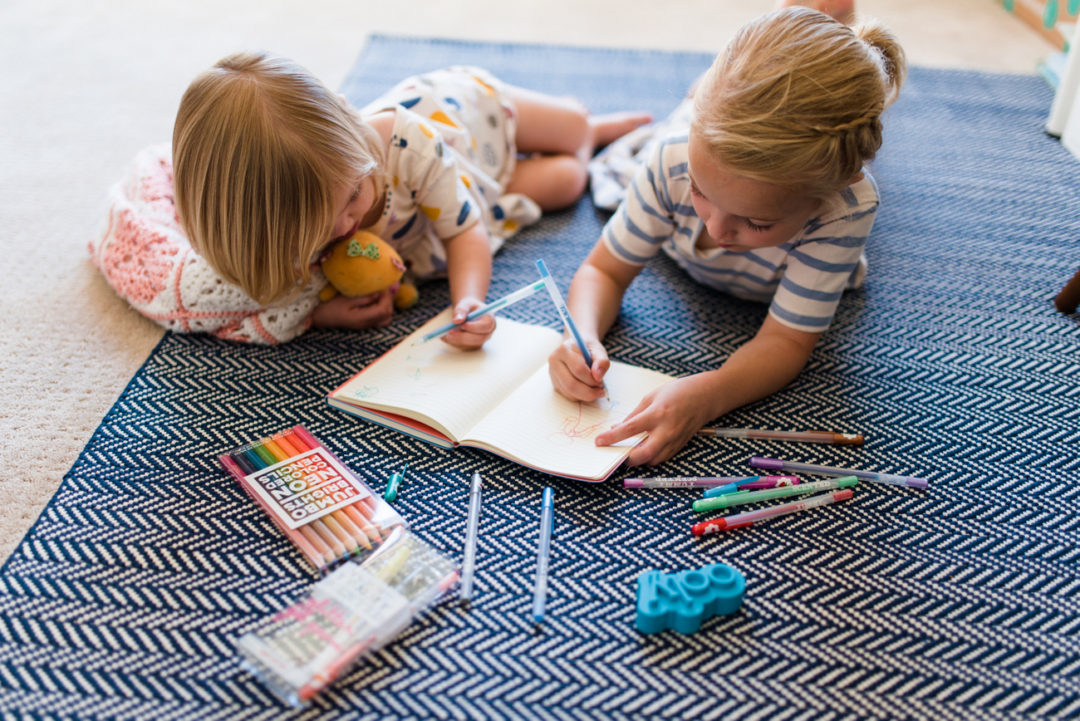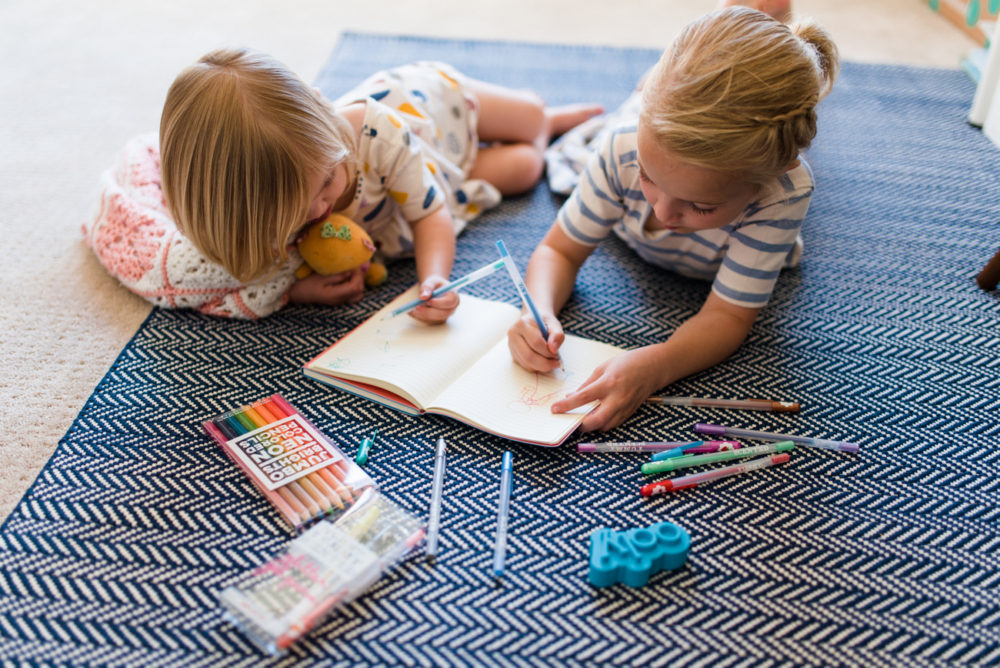 I have friends that worry about their children having to skip their naps when they start kindergarten, but I most certainly do not have those kinds of children.
My girls have all been done with naps before their third birthday.
As the mom, though, I was not about to be done with that peace and quiet every afternoon for two hours.
I love my children, but I'm definitely an introvert and the constant interaction of parenting is pretty draining for me, so that two hours is a much needed reset for me. And, frankly, I think they benefit from a little break from me as well.
If you're interested in doing quiet time with your children, here are seven things that have worked for us (and I hope they're helpful for you!):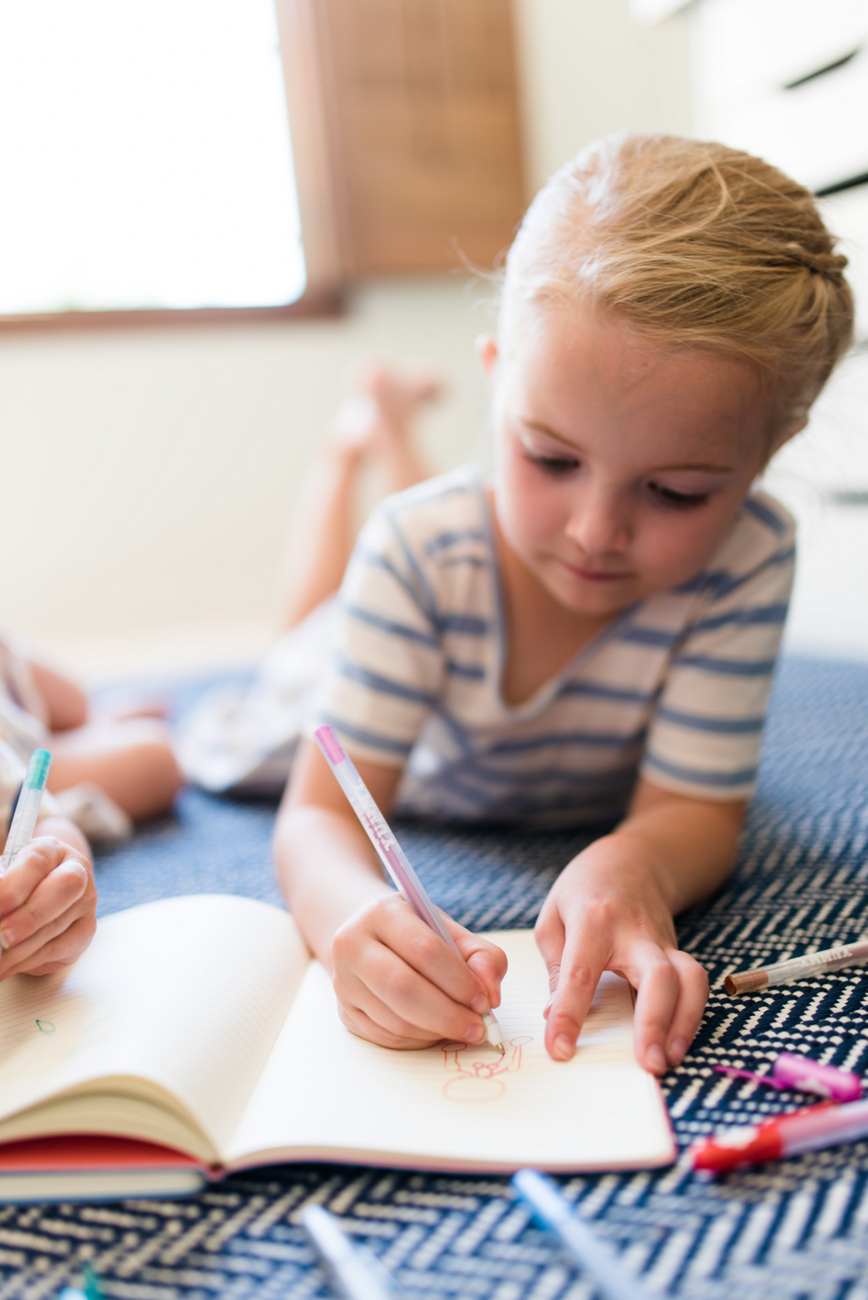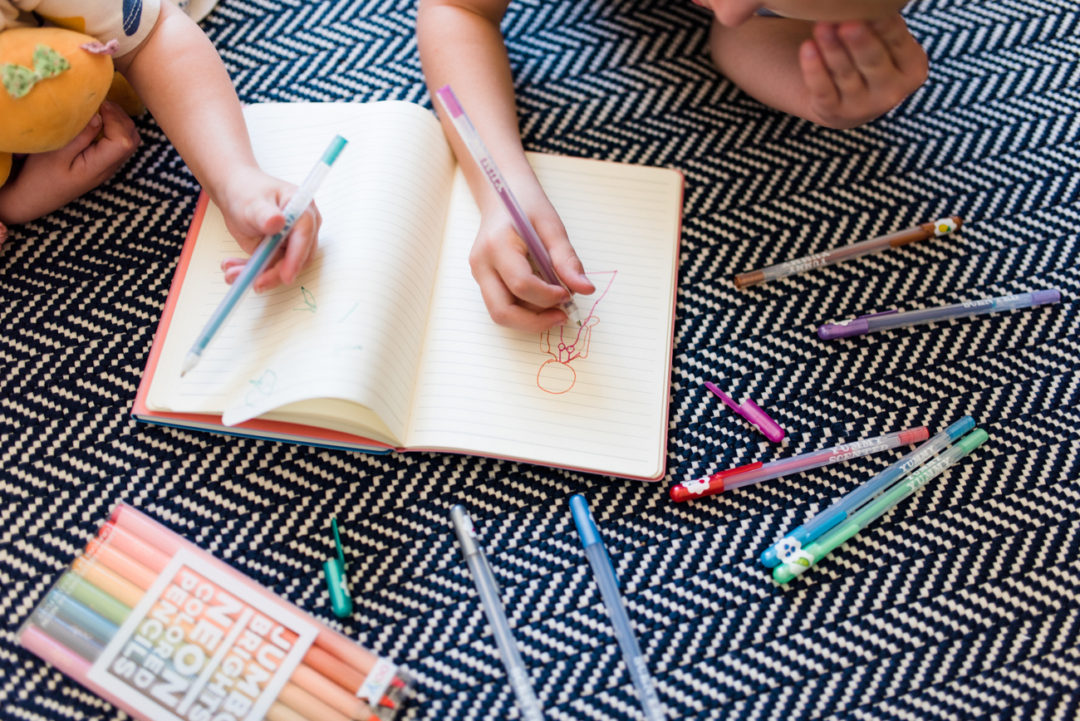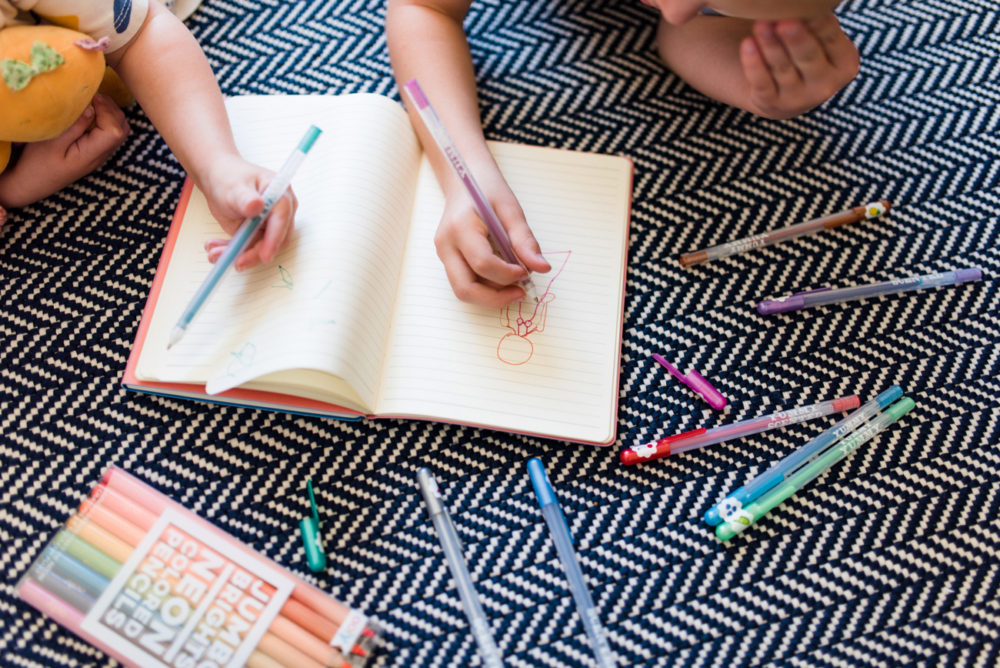 TIPS FOR STARTING QUIET TIME
Start doing quiet time as soon as they begin giving up naps. Star started giving up her afternoon nap about two months ago and she's been the easiest transition because she's very familiar with quiet time since her sisters have been doing it her entire life. I read her a book or two, sing a song, and then tuck her into bed. She can fall asleep if she wants or she can get out of bed and play in her room. Also, there is still a crib in her room, which she hasn't learned to climb out of, so she knows that if she comes out of her room during quiet time, then I'll stick her in the crib (I've never actually had to do this at quiet time, but I have a few times at bed time after she transitioned to a bed, and so she's VERY good about never coming out. My other girls weren't as easy). Some days Star plays for a few minutes and then falls asleep, and other times she plays the entire two hours.
If you're starting quiet time after your child has already given up naps, you can start with 30 minutes and work your way up to a longer period of time.
Get a digital clock. When Ella was about three, we bought the biggest, ugliest digital clock at Wal-Mart and every day, I'd set it to 1:00 p.m. (regardless of what time it actually was) and she'd do quiet time until it said 3:00. It was pretty straight-forward to teach her to identify 3:00 and so she didn't have to ask me a million times how long it was until quiet time. Now that she's older, I just tell her when we're starting quiet time and she knows it's two hours from then, but for years, we set that clock every single afternoon, and it made all of our lives much simpler.
Be consistent. In the beginning, with Ella, there were lots of days where quiet time felt like more hassle than it was worth. Ella would call out for me a million times with questions, complaints, or needing help, and I was seriously tempted to just give up. But we continued to do it every single day and always for two hours and now there's never any question about it. And when we occasionally leave the girls with my parents or Bart's parents or other babysitters, they always say, "That quiet time is a LIFE saver." Truly, everyone needs a break in the middle of the day.
Give them quiet time activities. This is less important now as my girls are getting older than it was in the early days, because they're so used to quiet time that they have plenty of things they can do, but especially in the early days, I like to make it as easy on them as possible – I give them gigantic stacks of library books to look through, give them puzzles or small games, download audiobooks for them to listen to, hoard stickers and art supplies for quiet time. All my children are a little different – Ella had a hard time in the beginning because she was so used to constant interaction as an only child. Ani has always been really good at playing on her own and has a strong need for alone time (like her mama) but has days where she is very whiny about doing quiet time. So far, Star has been the easiest and I haven't given her anything to do yet during quiet time, since she has been totally capable of entertaining herself with just the one or two toys in her room and a rock she's convinced is her phone (I love hearing her carry on these long 10 minute conversations with her imaginary friends).
Do quiet time on the weekends too. Now that my big girls are gone during the day, they only do quiet times on days off or the weekends. We almost always do it while we're on vacation too, especially since we still have 1.5 nappers, and it's a nice low-key time for all of us to recharge. Plus, whenever we skip it, I feel like it's that much harder the next day because it seems slightly negotiable to them. Also, because my girls have less time to play together now, they love quiet time because it's their time to play their own elaborate games, from art class to house to puppet shows.
Don't worry about them being bored. I know this might seem weird after saying that I give them things to do, but after giving them some options likes books, stickers, and puzzles, I don't worry all that much about them being bored. My mom used to say that, as a homeschool parent, boredom was your best friend. Of course there's that initial whining that there is NOTHING to do, but I've been delighted at what fun, inventive things they've come up with over the years as they've realized that being bored is their problem, not mine. About a year ago, Ella and Ani made a list of all the things they could do during quiet time and they had about 45 games and activities. I don't see it as my job to make sure they're entertained for every moment of quiet time and I've loved watching their ability to stave off boredom increase with each year. So much of my childhood involved playing with my sisters – hours of dress-up, American Girl dolls, pretend gymnastics and dance classes, house, elaborate lip-sync dances and radio shows – and it's really fun for me to see those same kinds of play emerging for my girls. I also think this has made it much easier to keep the screen time to a minimum in our home because they've developed a whole arsenal of activities, so they don't automatically ask for screen time if they're bored.
Don't be too strict. I've picked what I'm totally not flexible about – every day, two hours, no electronics or screens except for an audiobook, minimal parental interaction – but other than that I try to be fairly low-key. The big girls can play together if they want (they play in the basement so that Star doesn't know they're playing together since I want her to take a nap if she's tired instead of forcing herself to stay away to play with her sisters), they can play in the playroom or in their rooms or even in the backyard. And if they come in to ask me a question, that doesn't bother me either, as long as they're not stretching it out unnecessarily.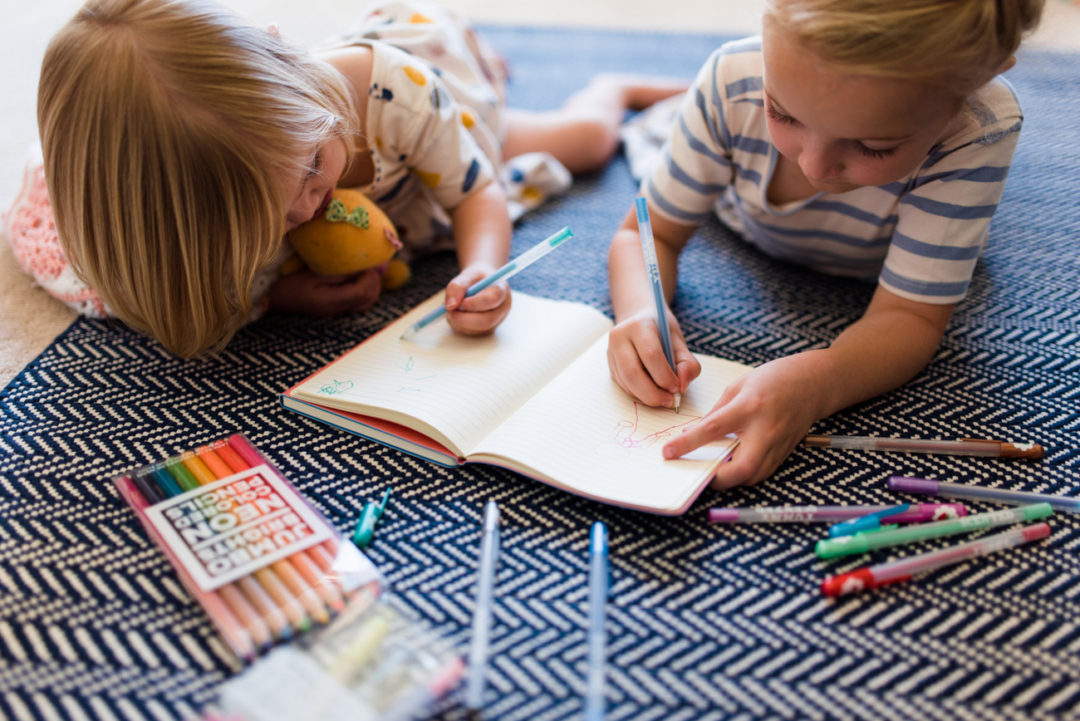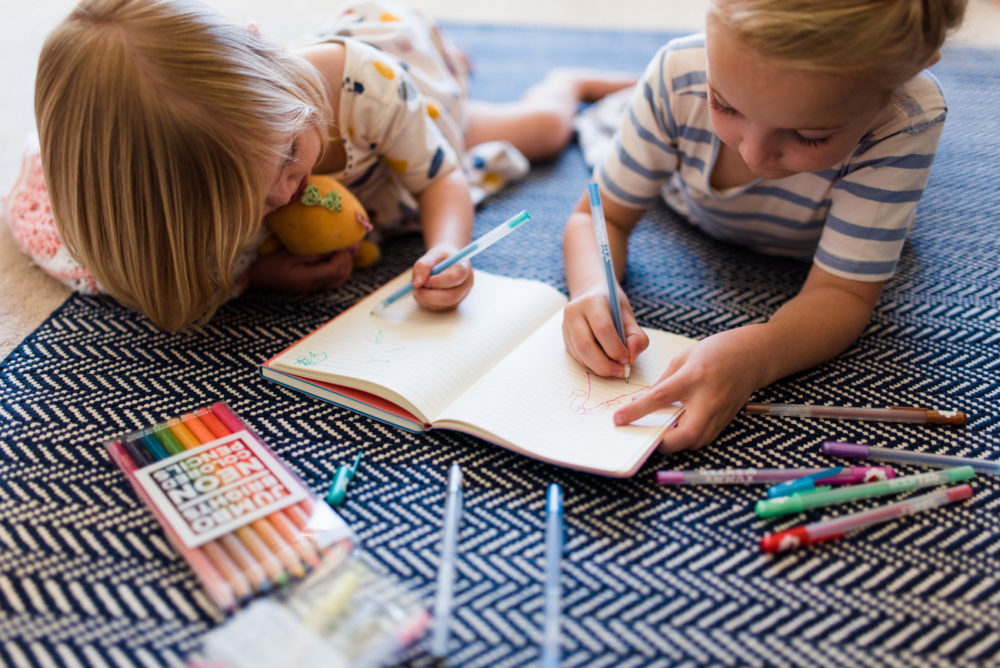 I love quiet time for kids because it gives me a chance to do my own things (usually work, sometimes read, and, when I'm pregnant, often take a nap).
But I REALLY love quiet time because I feel like it's made a huge difference in my children's ability to entertain themselves and let their imaginations flourish. I feel like it's helped them learn to love books because they have plenty of time to look through them on their own or listen to hours of audiobooks.
And I appreciate that before quiet time, I can be more patient and present knowing that I'll get a break in the afternoon, and after quiet time, I'm ready to shut down my laptop or close my book and really engage with the girls again.
At least once a week, Bart says to me, "I think quiet time is the best thing we've ever done."
And I couldn't agree more.
If you have questions, I'm happy to try to answer!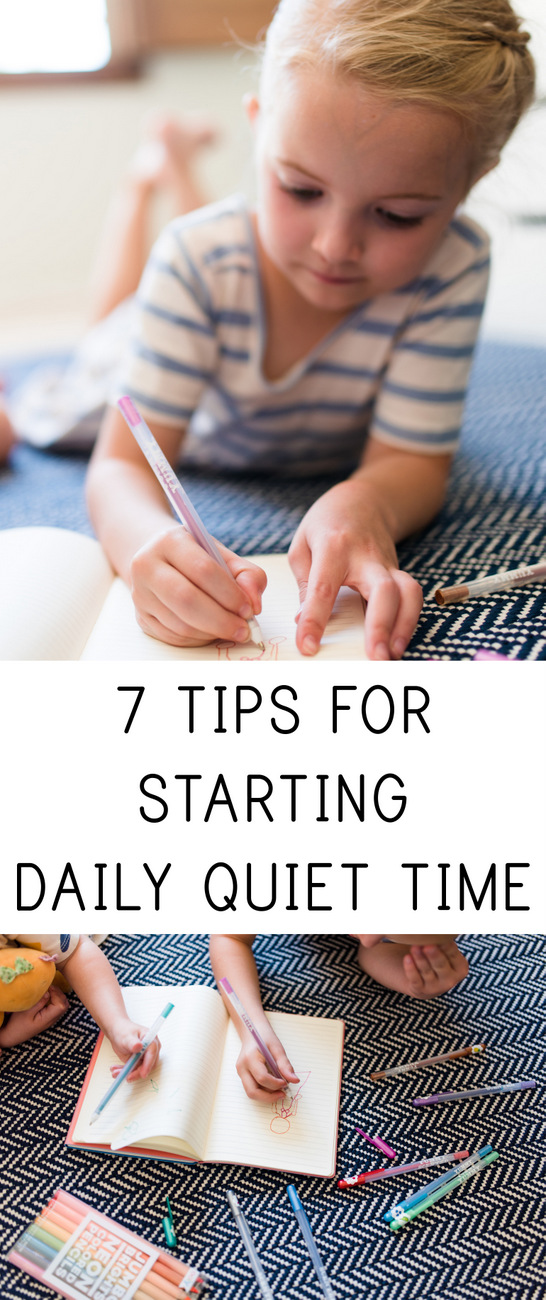 if you liked this post about quiet time for kids, you might like these other posts:
Photos by Christie Knight Photography