I spent much of the spring and summer going back and forth about sending Star to preschool.
She'll start kindergarten next fall and both of my other girls attended preschool in some form (both of them did a co-op preschool where we rotated with other moms, Ella attended an in-home preschool one year and Ani did one year of daily afternoon preschool through the public school in Arizona).
Originally, I'd planned to send Star to an in-home preschool just down the street from us, but in April, we got word that the woman who ran it was moving and so it was no longer an option.
I considered a few other options, but finally settled on doing preschool at home with her.
There were a few reasons why preschool at home seemed like the best decision for our family.

First, I already have a babysitter who comes three mornings a week so I can work, so the childcare aspect of preschool was unnecessary for me.
Second, I didn't want to commit any more of my time to driving than I possibly have to, so once my "down the street" option was gone, the idea of driving even 7-10 minutes was very unappealing (plus, Tally still takes a daily nap, so working around that gets tricky).
Third, I really wanted to be able to work with her myself. She's started showing a LOT of interest in reading over the summer and I wanted to be able to spend time helping her really learning to read.
By the time August rolled around, I was THRILLED at the prospect of doing preschool at home.
Here's our preschool schedule at home for this year: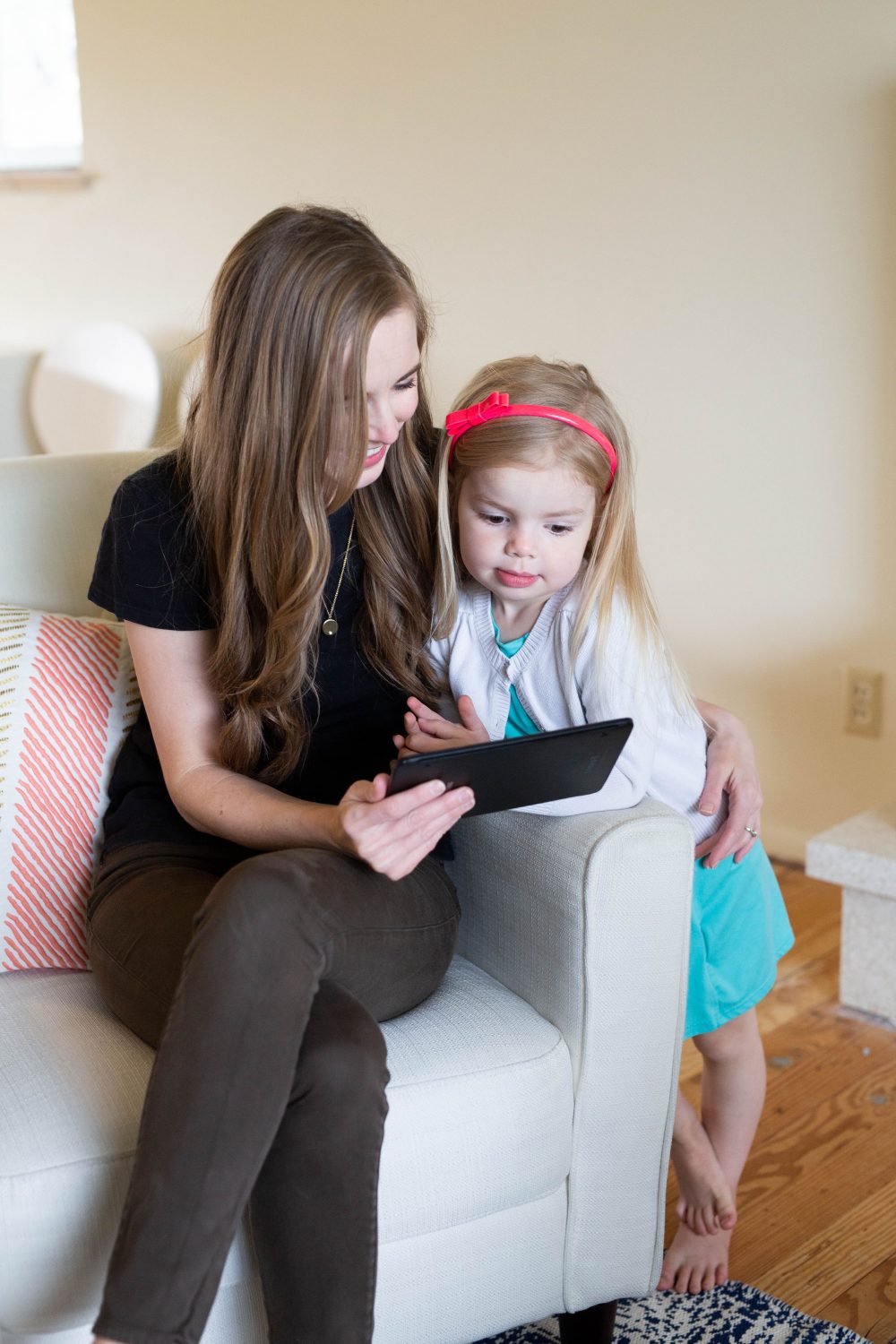 Preschool at Home
My plan for our preschool schedule at home is to set aside about 30-45 minutes a day after Tally goes down for an afternoon nap (please let her keep napping the whole school year).
It's after lunch, after I've worked in the morning three days a week or gone to the library or park on the mornings I don't work, and before I start my afternoon work and Star does her daily quiet time.

preschool at home curriculum
I'm not interested in using this time for crafts or projects – my girls do TONS of crafts and art projects on their own. Since we only have a limited amount of together, my main focus is on academics.
Learning to Read. My number one goal for this year is to help her learn to read. She picked up the sounds of the letters in no time flat, and she understood the concept of blending like none of my other children did. Frankly, I've been floored at how fast she's learning to read, and I think that she can be reading completely fluently by kindergarten if I'm willing to put in the time. I'll be using the same resources I've used with my other girls, which I talked about in detail in this post.
Math. My two older girls have both LOVED math and really excelled in that area, and I'm pretty sure the thing Star is most excited about is the math book I ordered her. I've used this same math book series for my other girls and we've all been big fans. My older girls constantly asked to do it on their own, which is something that never ever happened to me in all my years of schooling.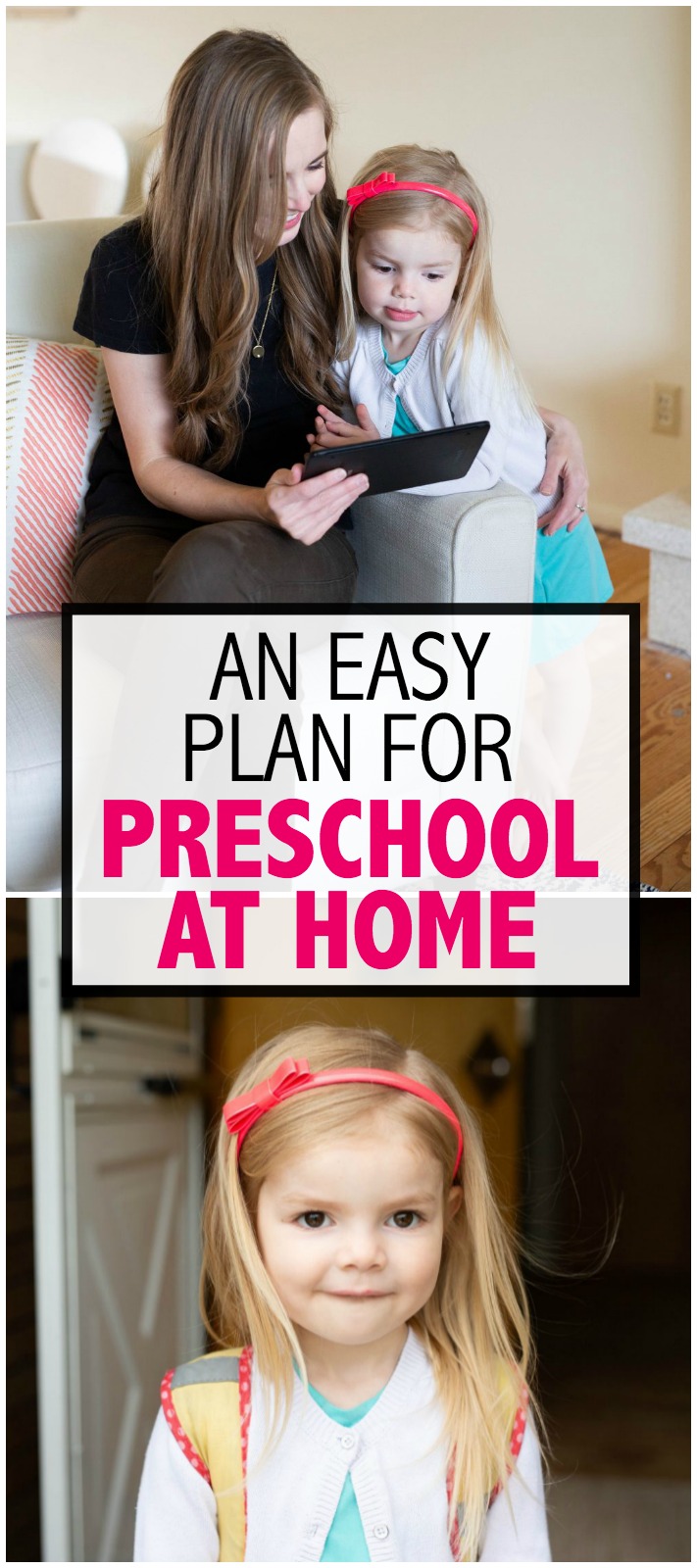 Poetry. I did a lot of poetry memorization with Ella (you can see the world's cutest video here of her reciting a few poems – I'm zero percent biased) and I'm excited to pick it back up with Star.
Reading Aloud. We just started B is for Betsy and although Star sits in with us when I read aloud to the older . girls, it's really fun to choose books that are just perfect for her current level. I'm excited to work through a bunch of my favorite preschool and kindergarten read-alouds with her this year (a list of 30 of my favorites are here!).
Handwriting. I ordered her this handwriting book (I used it with Ella too), which she does during quiet time on her own.
Online learning games. 2-3 afternoons a week, I let her play on the computer or tablet for about 15 minutes. We have a subscription to ABCmouse, and we also use Starfall.
Basically, I'm so excited to have this time to focus on Star and helping her get ready to go to school next year. I don't know that full-time homeschool is ever going to be part of our schedule again, but it's fun to have this little preschool at home opportunity this year.
If you liked this post about preschool at home, you might also like these posts:

Photos by Heather Mildenstein