In the last year, Ella and I have started reading chapter books together, and it's been ridiculously delightful.
In the last six months, particularly, her attention span has gotten much longer, and she is legitimately THRILLED to be reading together. She's the one begging for one more chapter, and . . . basically all my wildest dreams have come true.
Here are the some of our favorite preschool read aloud books: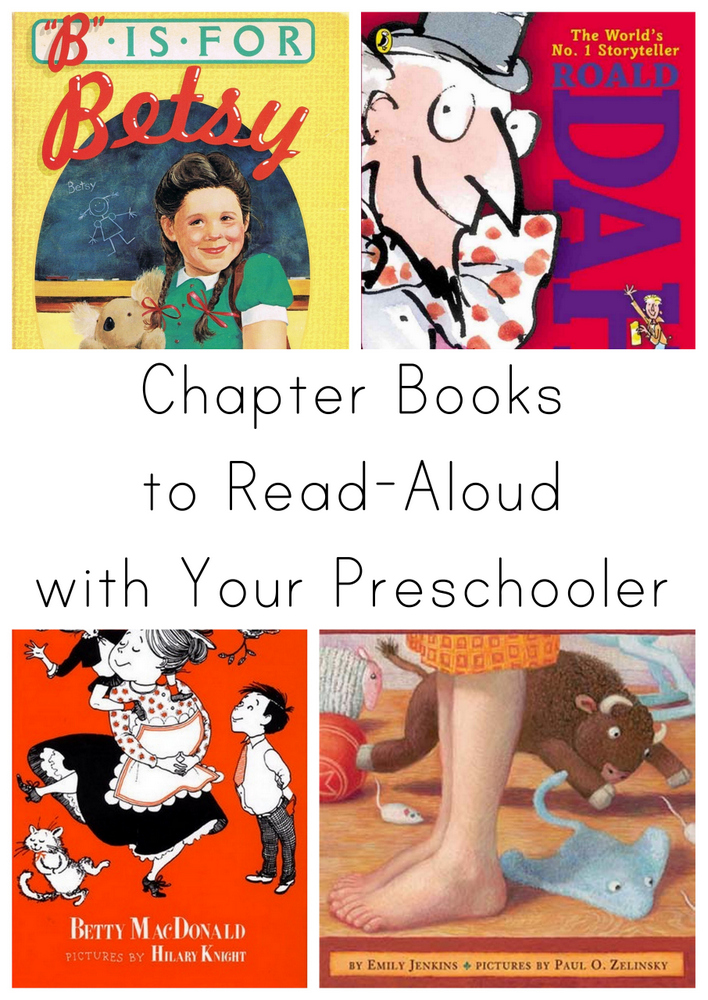 preschool read aloud books
By the way, a few we read that I didn't particularly love (and, granted, I'm ridiculously, 100000% picky).
Betsy-Tacy by Maud Hart Lovelace and Lois Lenski. I love it, but was a bit too complicated for Ella at 3.5 years old.
Socks by Beverly Cleary. A book from a cat's point of view was too advanced for her at just over three. And . . . I don't even like cats.
My Father's Dragon by Ruth Stiles Gannett and Ruth Chrisman Gannett. I know this is a huge classic and everyone loves it so so so much, but I'd never read it before, and now I don't feel like I was missing out. Ella seemed to like it fine (not tons, but she didn't complain about it), but I was couldn't WAIT for it to be over. Snooze-fest.
And if you'd like a printable copy of this list that you can take to your library or screenshot on your phone for easy access, just pop in your email address below and it'll come right to your inbox!
if you liked this post about preschool read aloud books, you might also like these other posts: