Right now, it feels like I'm reading a LOT.
I read aloud with Star every afternoon as part of our preschool, I read to the girls at night before bed, and then we have audiobooks going as a family in the car and on my own.
Plus, you know, actual paper books.
Here are six books I'm in the middle of right now.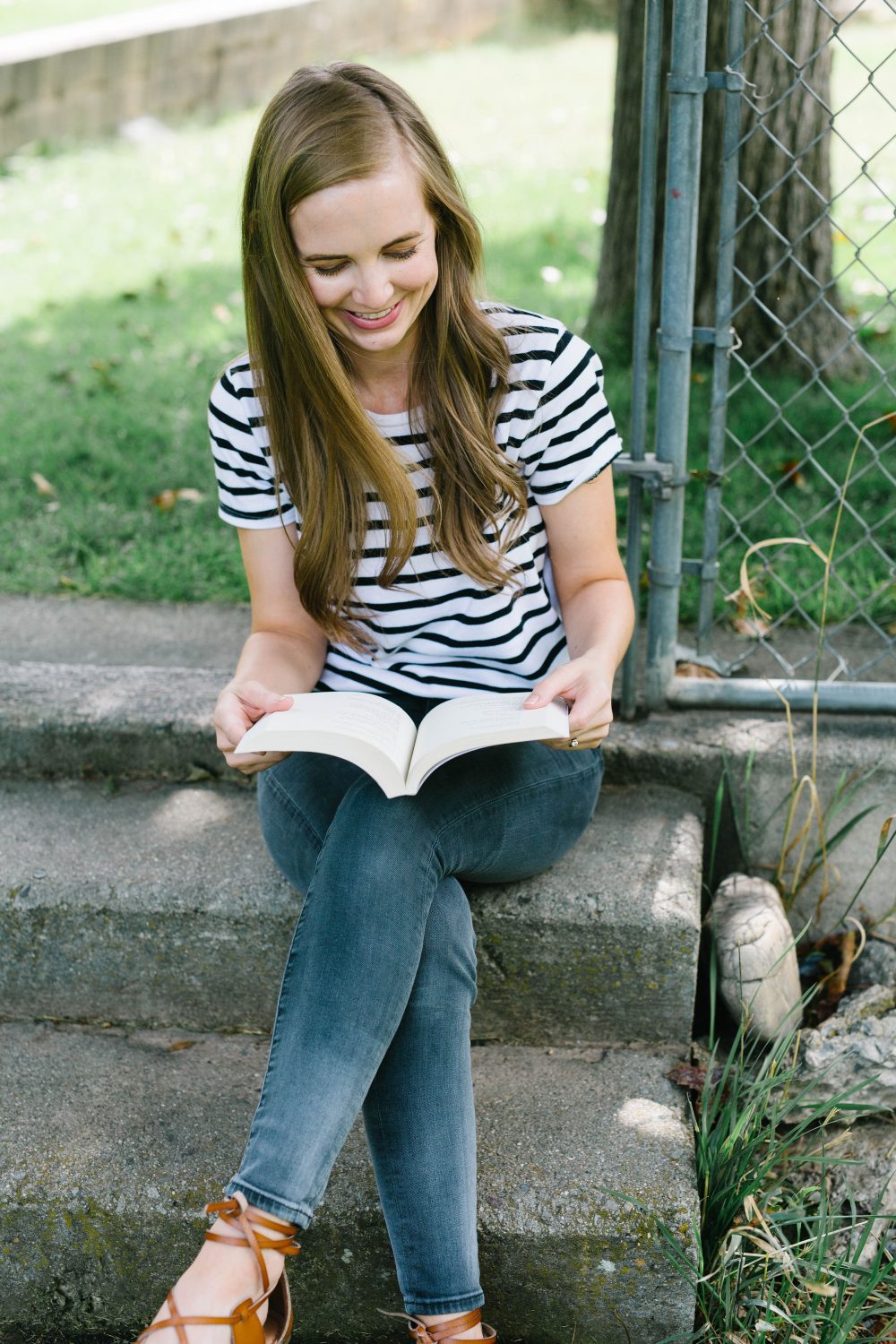 6 Books I'm Reading Right Now
We Walked the Sky
I'm listening to this one solely because it was compared to This is Us. It's about a young woman who runs away from home to join the circus and then switches between her story and her granddaughter's story, 50 years later, as that granddaughter leaves the circus.
Hold On to Your Kids: Why Parents Need to Matter More Than Peers by Gordon Neufeld and Gabor Maté MD
This one I'm working my way through VERY slowly (it's pretty dense) but Ralphie has been raving about it for years and as my girls get older, it's feeling increasingly relevant to my life.
Just for Clicks by Kara McDowell 
Sometimes you just need something fun and light to read and this one, about twin sisters who are social media stars thanks to their mom's blog, has been sitting on my shelf for nearly a year.
Harry Potter and the Sorcerer's Stone by J. K. Rowling, illustrated by Jim Kay
We started a few days early but basically it's October, so it's time to read Harry Potter! We're circling back to the 1st one since Ani doesn't remember it at all and I'm not ready to read the fifth one to Ella. We're reading the illustrated version, naturally.
Toys Go Out: Being the Adventures of a Knowledgeable Stingray, a Toughy Little Buffalo, and Someone Called Plastic by Emily Jenkins, illustrated by Paul O. Zelinsky
Part of my home preschool with Star every afternoon is reading aloud together. This is our current read, which I read with Ella when she was this same age.
Wonder by R. J. Palacio
This is our current car listen together. I haven't read this in YEARS (since it first came out) and I'm glad to be revisiting it again.
What are you reading right now? I'd love to hear!
If you liked this post about what I'm reading, you might like these posts too: