Now that it's October, it's time to pull out ALLLLLL the soup recipes.
I made this Creamy Sausage Tortellini Soup a few weeks ago for the first time when we came home from a trip and I was scrounging around wondering what I could possibly make for dinner.
Half a bag of frozen tortellini, one sweet potato and two tiny regular potatoes, and half a pound of pork sausage in my freezer and this recipe was the perfect way to use them up.
My girls gobbled it up and Bart kept saying "I cannot BELIEVE how good this is."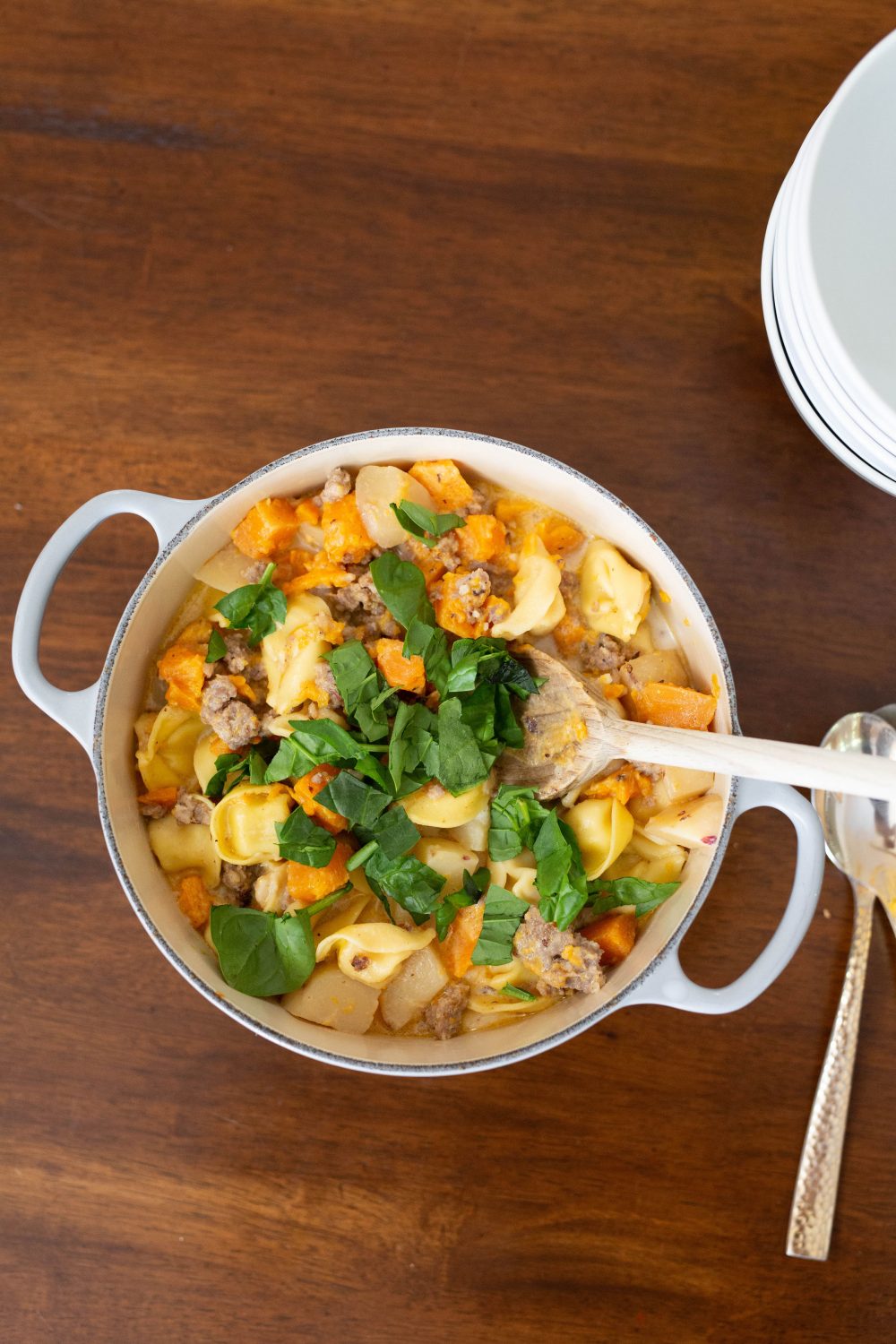 We had zero leftovers and it felt wrong not to share it here.
I'm usually the person taking any recipe I can and turning it into a crockpot recipe, but in this case, it didn't seem necessary to use a crockpot, especially with tortellini that needs about five seconds to cook.
In the original recipe, the crockpot is just cooking the potatoes and potatoes only take about 20-30 minutes to cook on the stove, so it seems easier for me to just start working on it around 5 pm in time for dinner.
If you're looking for something cozy and delicious as the cool weather comes swooping in, I think you'll love this Creamy Sausage Tortellini Soup!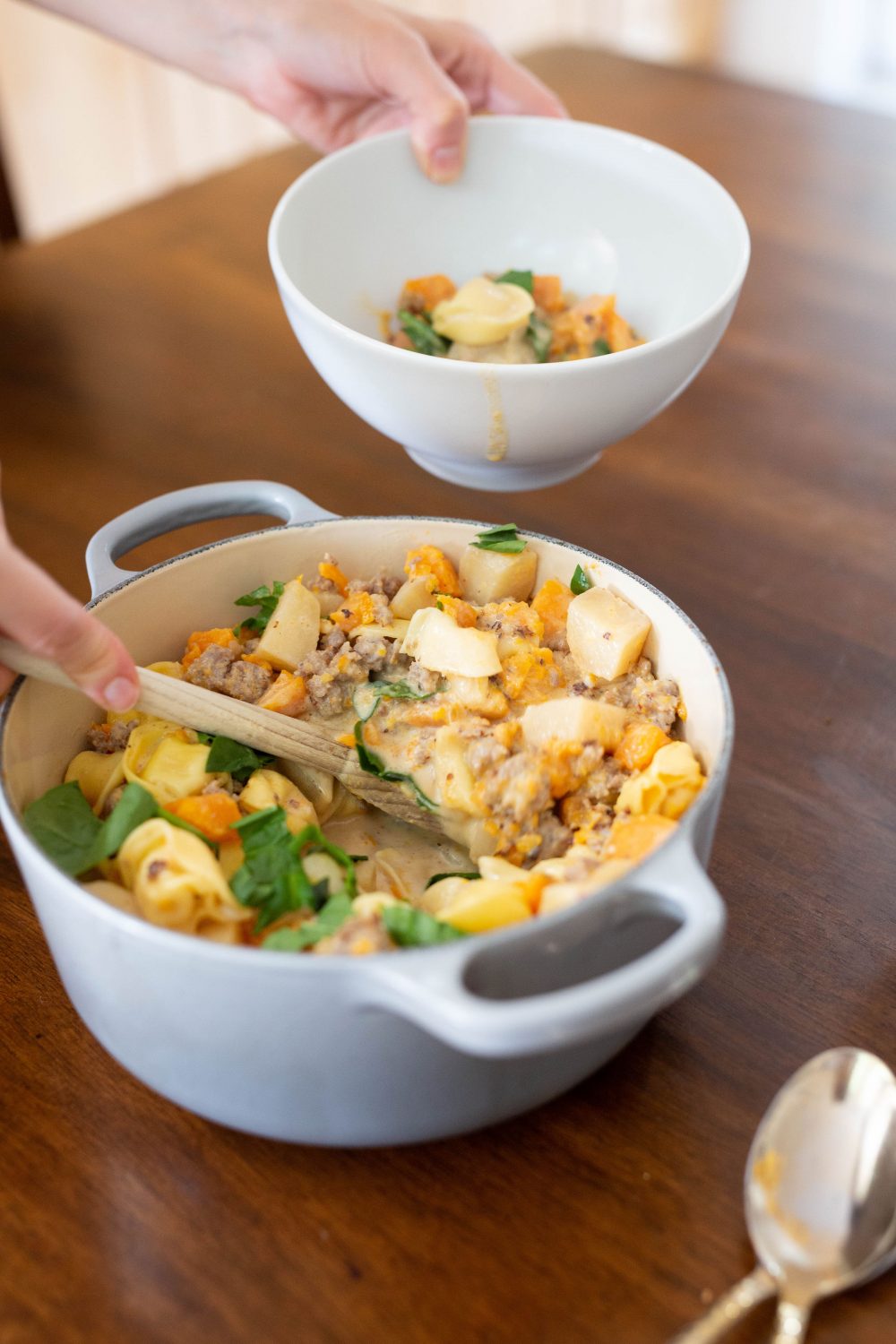 Creamy Sausage Tortellini Soup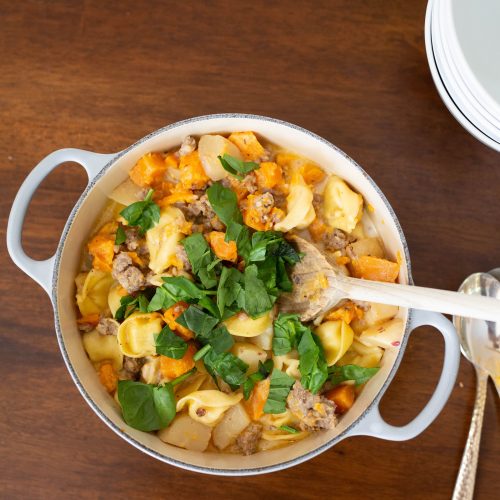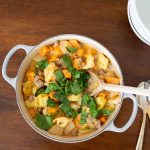 Creamy Sausage Tortellini Soup
This is the perfect recipe for fall and winter. Everyone was asking
Ingredients
1/2

pound

mild ground pork sausage

2

cloves

garlic

minced

2

cups

chicken or vegetable broth

1

large

sweet potato

peeled and diced

2

medium

potatoes

peeled and diced

6-8

ounces

cheese tortellini

1

cup

half and half

salt and pepper

1

cup

baby spinach

chopped for topping
Instructions
In a large pot or dutch oven, cook the sausage over medium-high heat, stirring frequently to crumble, until cooked through. Transfer to a bowl, cover and put in the fridge.

Add the garlic to the pot (no need to clean it out!) and let cook for 30 seconds until fragrant. Add the chicken broth to the pot to deglaze the bits of the sausage and then add the sweet potatoes and potatoes. Bring to a boil and then reduce heat and simmer, covered, until the potatoes are soft, about 20-30 minutes.

Add the sausage, tortellini and half and half and then cook for about 5-7 minutes, until the tortellini is cooked through.

Season to taste with salt and pepper and serve immediately with the chopped spinach on top.
If you liked this Creamy Sausage Tortellini Soup recipe, you might also like these recipes: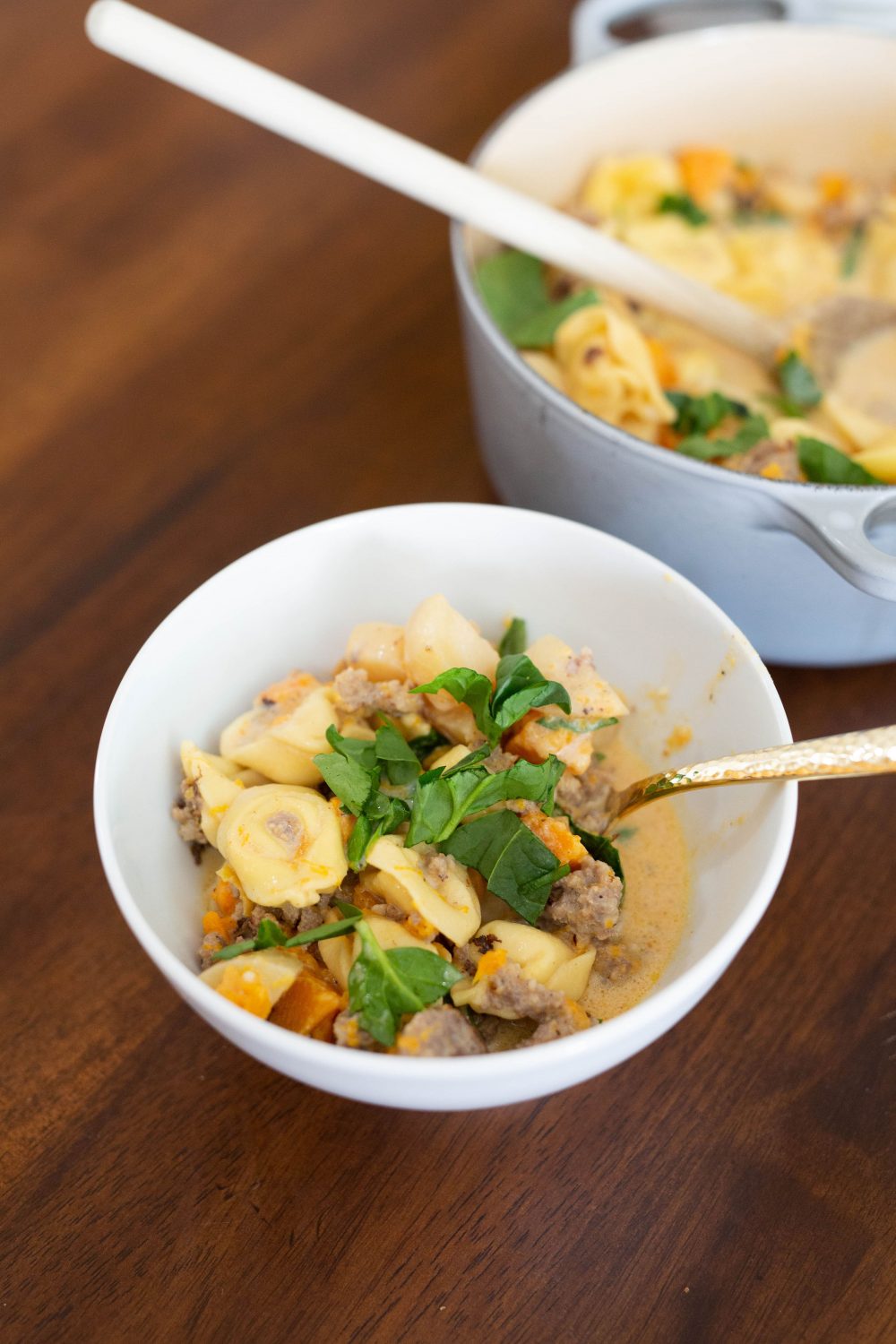 Photos by Heather Mildenstein