September is my favorite month, but October is a CLOSE second.
I love the cool weather and pulling out my sweaters and boots and the changing leaves and getting out all my Halloween decorations (which I stubbornly refuse to pull out before Oct 1).
There's just so much to love about October.
Here are four things aside from the weather that I'm absolutely loving right now: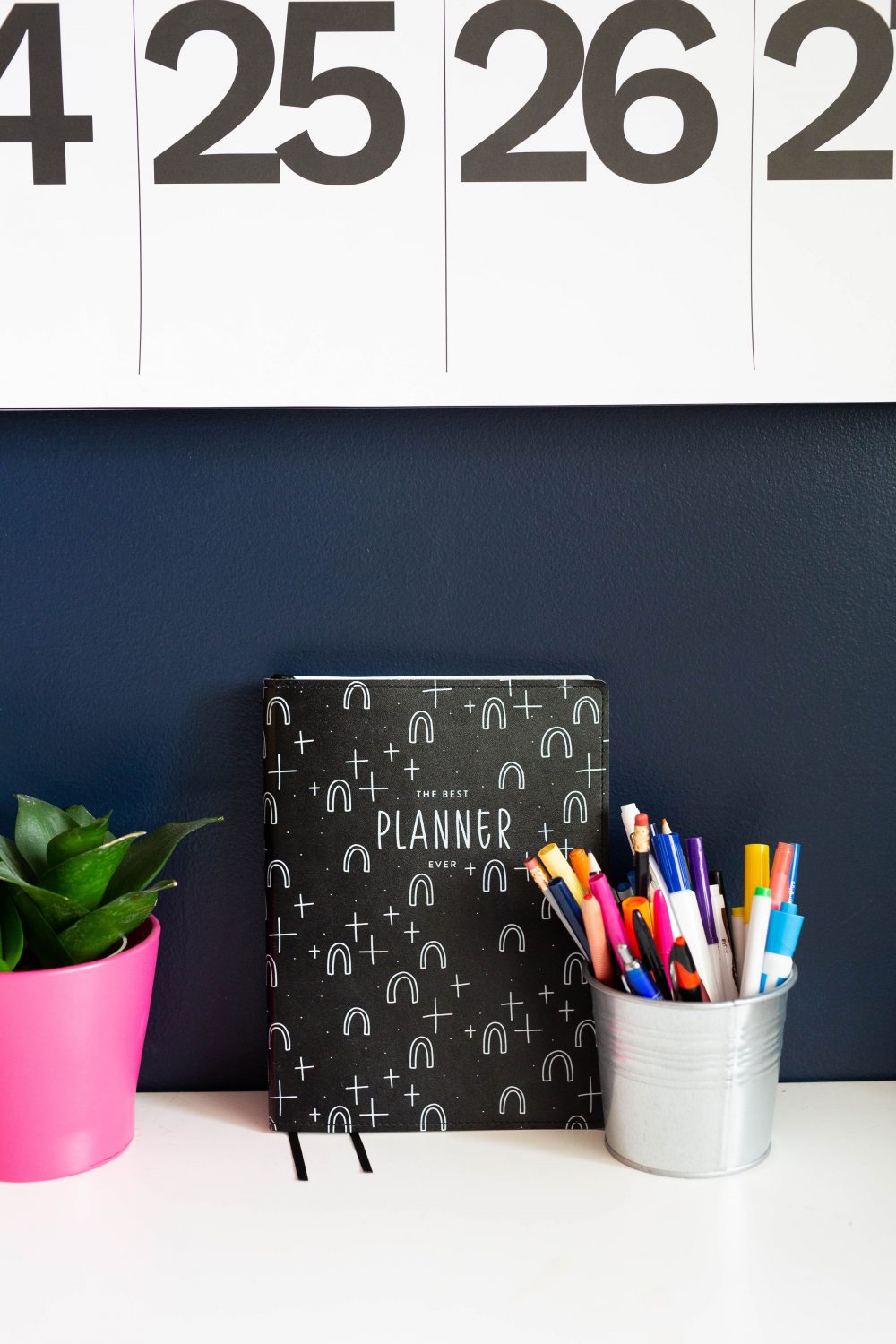 Rad and Happy planner
You guys know that I'm sort of a calendar and planner junkie. I have wall calendars, I have a desk calendar that I use for my blogging, and I've used various planners on a daily basis since my senior year of high school. I'm here to tell you that the Rad and Happy planner is BY FAR my favorite one I've ever used.
I've mostly used planners with a page for each day, so I was hesitant about using one where you had a page for each WEEK, but it's been absolutely perfect. I love tracking my daily habits, having my meal plan right there, a column for every day and spaces for writing notes, a weekly to-do list and any errands.
I've also been super wary of non-spiral bound planners but Tara swore up and down this one actually stays open and lays flat and. . . it does.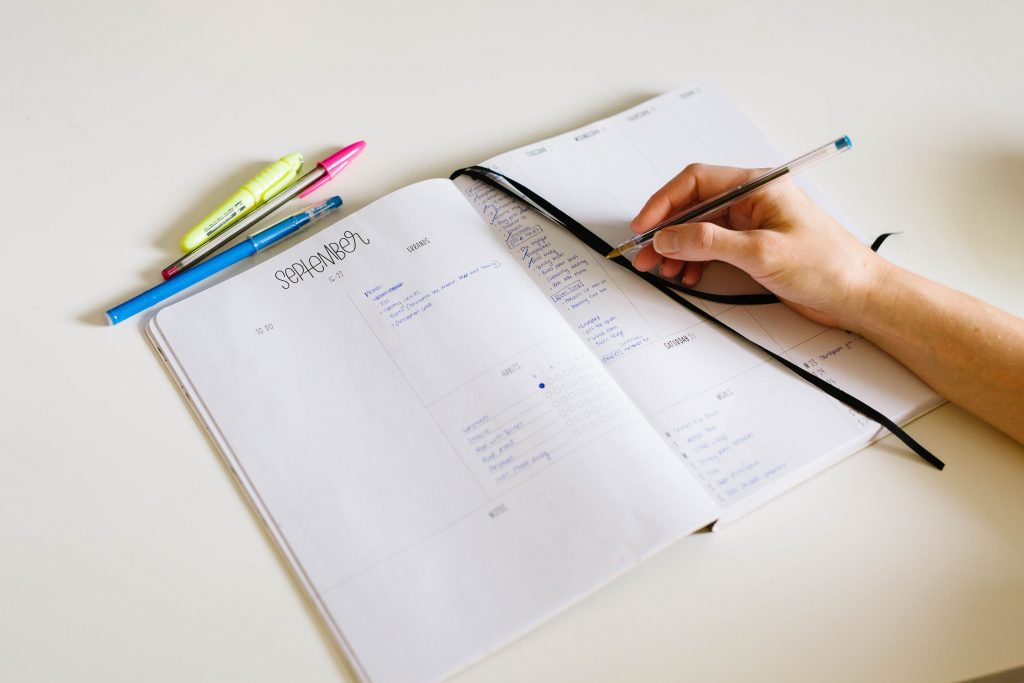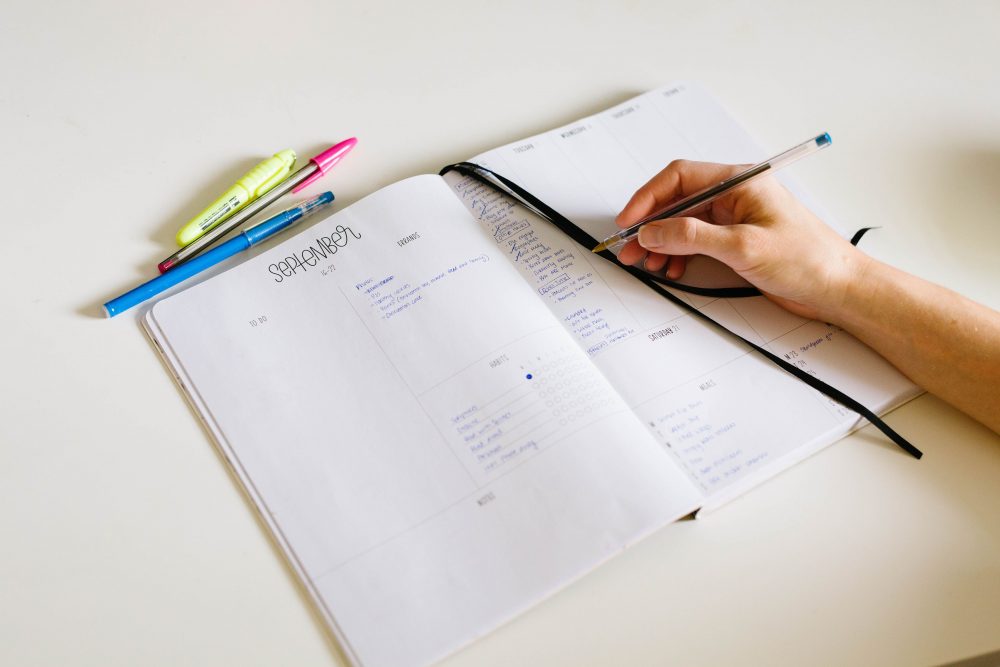 You guys, I cannot tell you enough how much I love it. It started in August and goes through the end of 2020 so you might as well just buy it now and fall in love with it too (or you can get an undated version!).
The best BB Cream I've ever used
I've been hearing about this BB Cream for literally YEARS (my friend Ralphie swears by it) and I finally bought myself a tube of it at the end of summer and I now get what all the hype is about. It goes on so smoothly and hits that perfect combination of making your skin look amazing without looking or feeling like you're wearing a bunch of foundation. I use the color Awaken and I already have a second tube in my drawer so that I don't ever run out. Use the code JANSSEN10 for 10% off!
Leopard Flats
I mentioned these in my birthday wishlist post last month, and my parents kindly bought them for me for my birthday and they are everything I'd hoped for. I LOVE them so much. They're comfortable, they look good with everything, and I guarantee I'll be wearing them all fall and winter. Even my small children commented on them!
Portable phone Charger
This was my parents' other gift to me and while it's not as cute as the leopard flats, it's so crazy useful and might get used even MORE than those shoes. I hate having my phone die on me and this charger recharges your phone up to 7 times on one charge. My dad, my brother and my sister all have one and swear by it and now I'm joining their ranks. Perfect for traveling or just when you're out and about on a daily basis (I'm adding this to my uber-popular men's gift guide IMMEDIATELY).
P.S. IF YOU LIKED THESE Fall FAVORITES, YOU MIGHT ALSO LIKE THESE PAST FAVORITES!