For the last several years, probably the NUMBER ONE request I've gotten is for the photo deleting app I use.
It's called Flic but sometimes in the past year, they stopped supporting it and so it wasn't possible to download anymore.
Fortunately, my friend Alie gave me a heads up about Slidebox which not only has a nicer interface but also works for BOTH iPhones and Androids.
(You can all send Alie thank you notes later).
I've been using Slidebox now for several weeks and am so happy to have a good replacement to share with you!
Also, if you're thinking "why do you need an app to delete photos?" I promise you, two minutes and you'll be "oh. . . this is 1000000x easier than doing it one by one in my native photo app."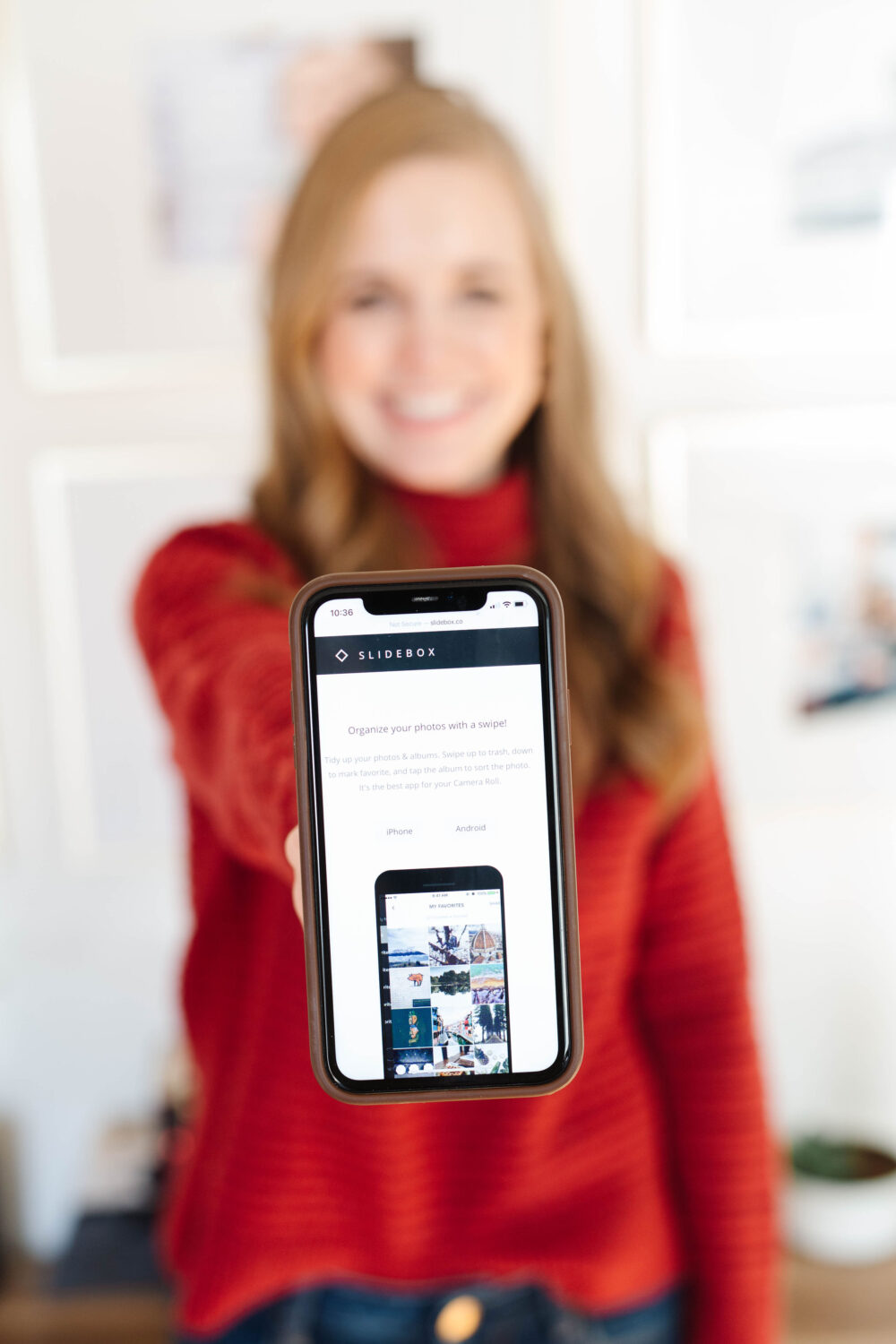 All about the Slidebox App
Here's what you need to know about Slidebox.
You can use the free version of Slidebox, which will show you ads about every 20 photos or so or you can upgrade to Slidebox Premium for a one-time fee of $7.99 which means no ads, no limits, and more features.
Once you have the Slidebox app downloaded to your phone, it will load all your photos on your phone (so in the case of my phone, that's about 9k photos).
It will start at the most recent photo and you go through each photo, deciding what to do with it.
Swiping down Favorites a photo (if you want to unfavorite, swipe down again).
Swiping right or left just moves you through your photos without doing anything to them.
Swiping up trashes a photo (you'll have an option to verify before your trashed photos are permanently deleted).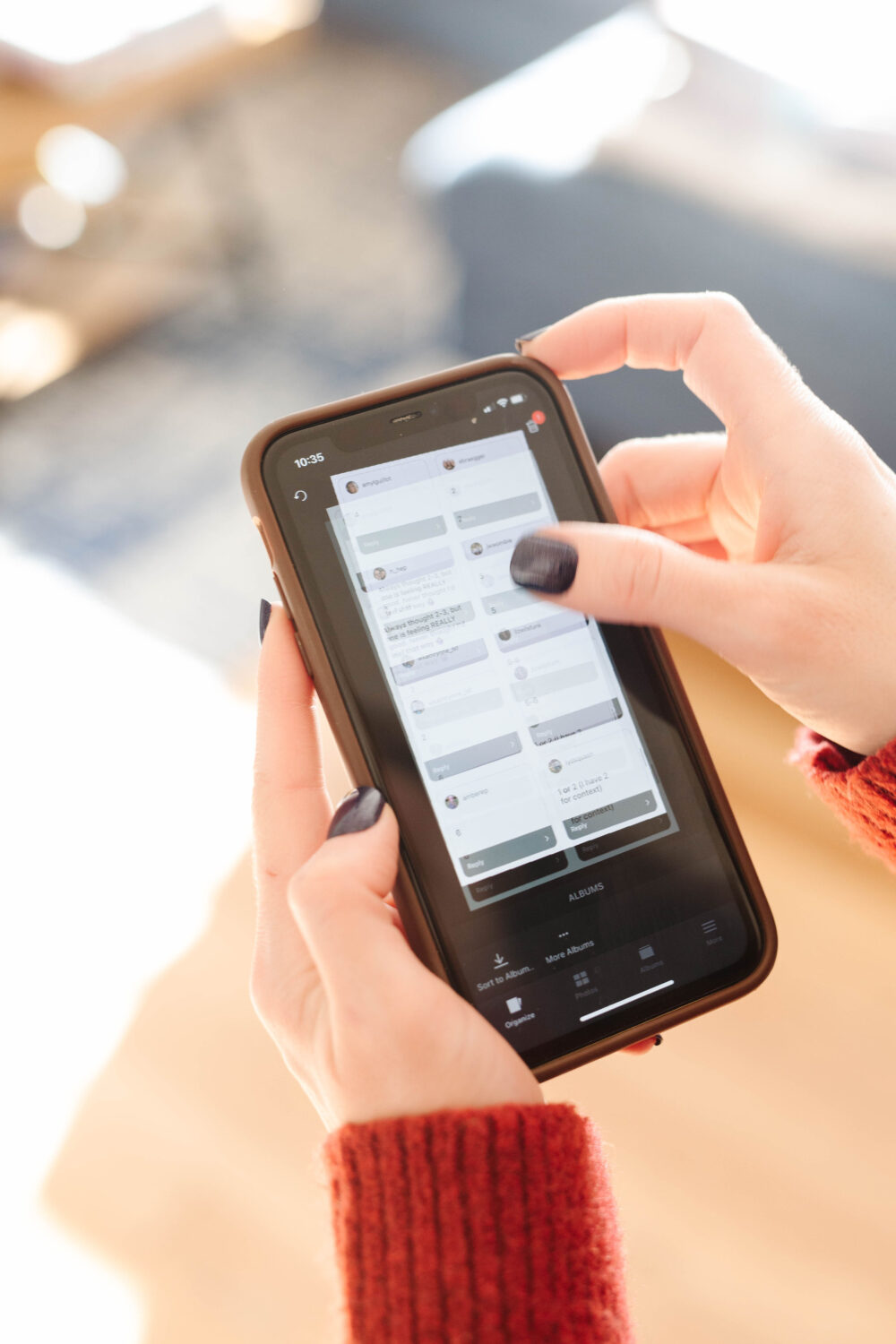 You can also push the "Unsorted" button at the top and scroll to what photo you want to start with, which is a really handy feature I wished many times that Flic had!
You can also create Albums, which I'm LOVING.
I have ones called "Books" and one called "Family Album photos" among others and so with a single tap, when a photo pops up that should go in one of those albums, it'll drop it right in there (those albums appear in your native photo app too, so they're easy to access).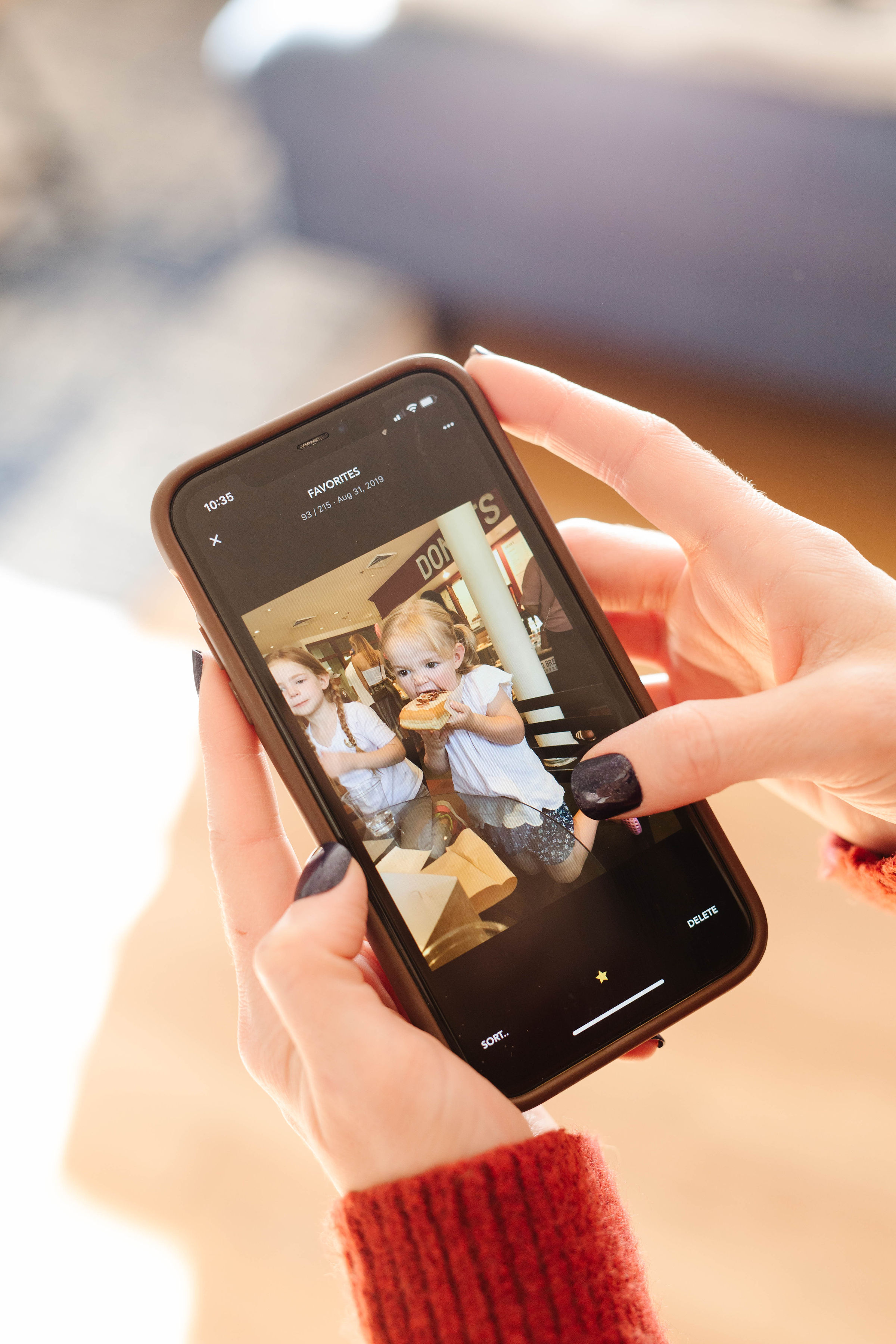 I'm absolutely loving Slidebox and am so happy to have a good alternative to Flic now.
If you try it out, let me know what you think!  And any questions about the Slidebox app? I'm not an expert but I'm happy to help!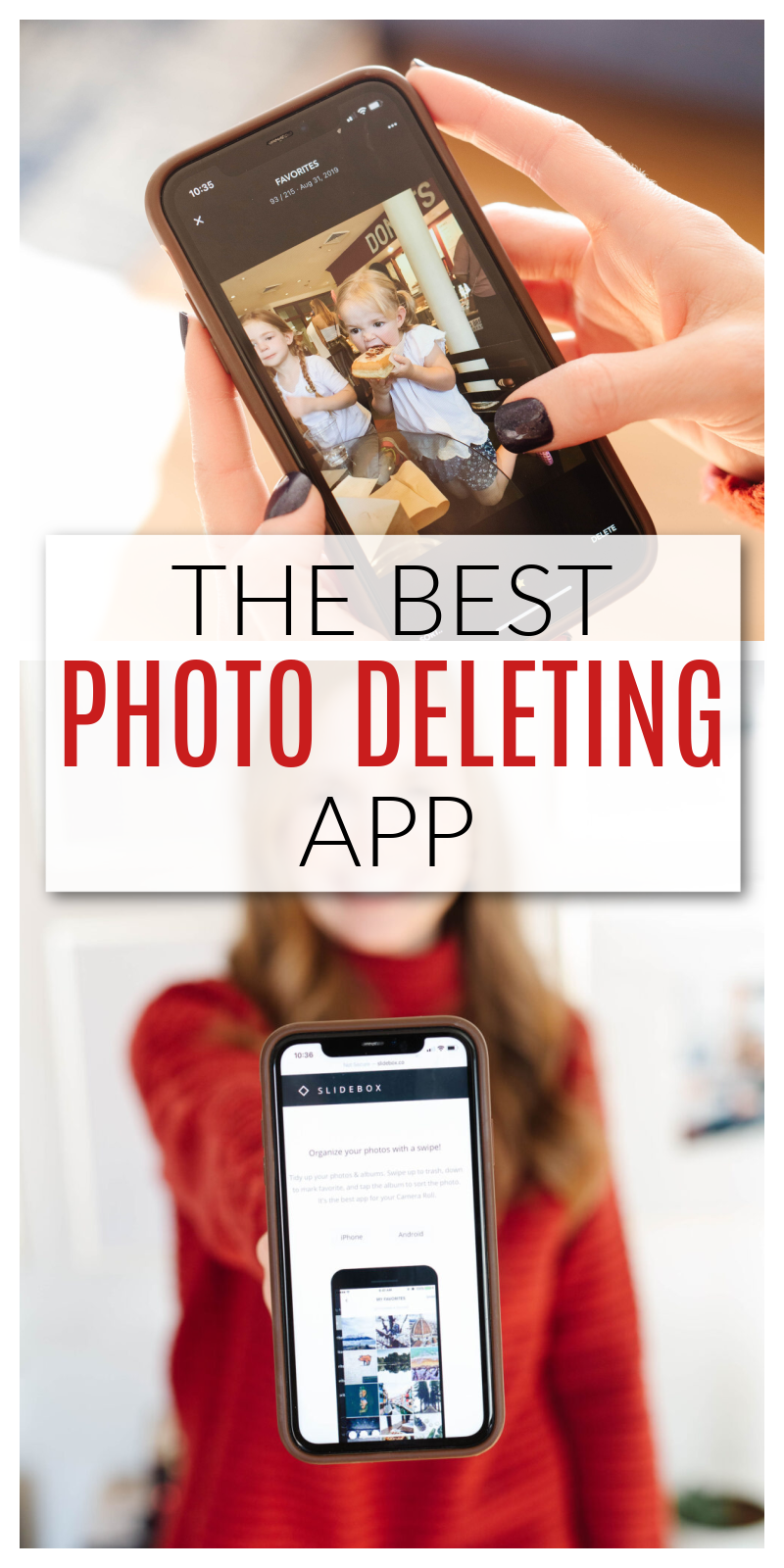 If you liked this post about the Slidebox app, you might like these posts too: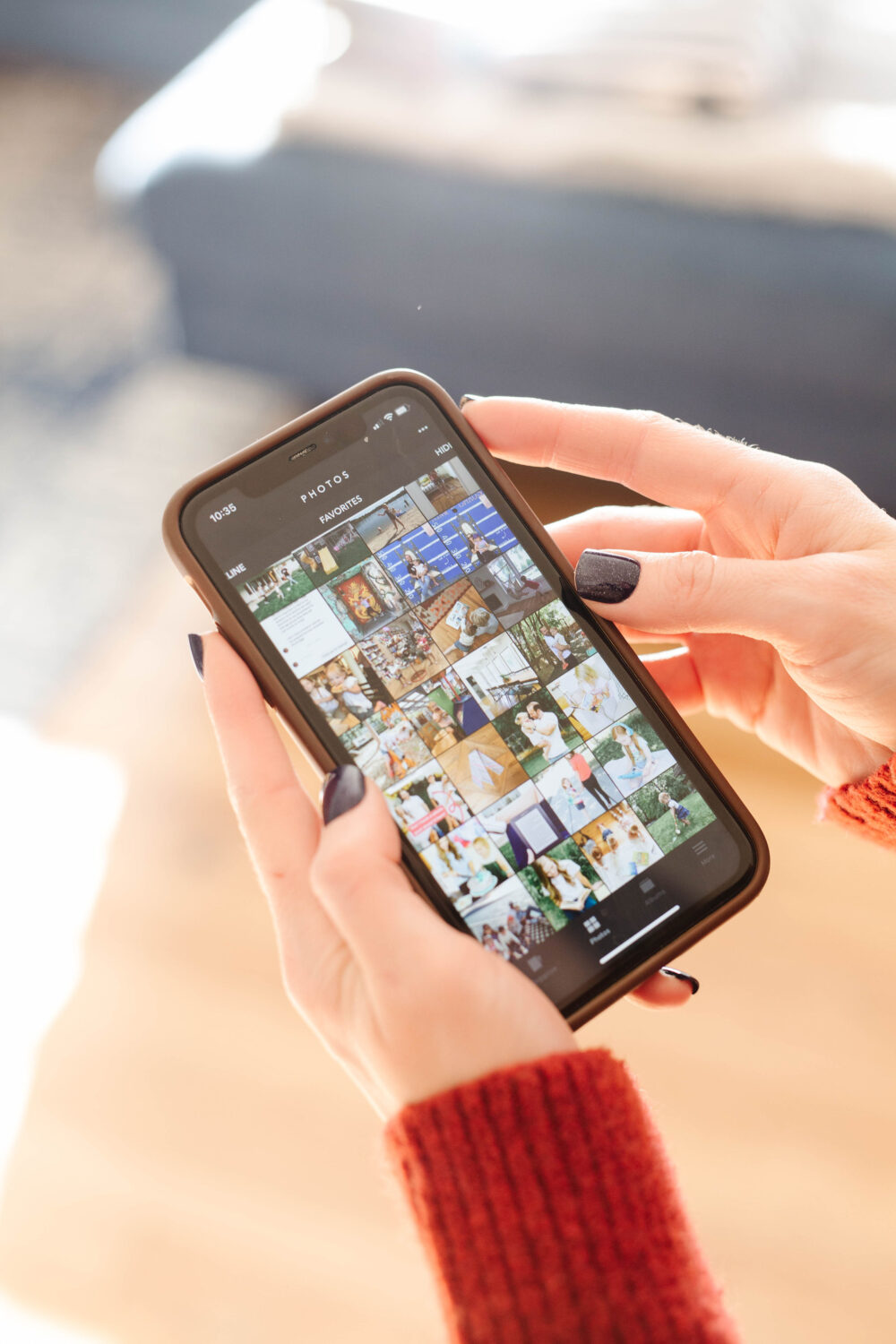 Photos by Heather Mildenstein