One of the best parts of reading is sharing your favorite books with friends and family.
Which is why I'm so delighted that it's possible to share Kindle books with others.
Here's how it works!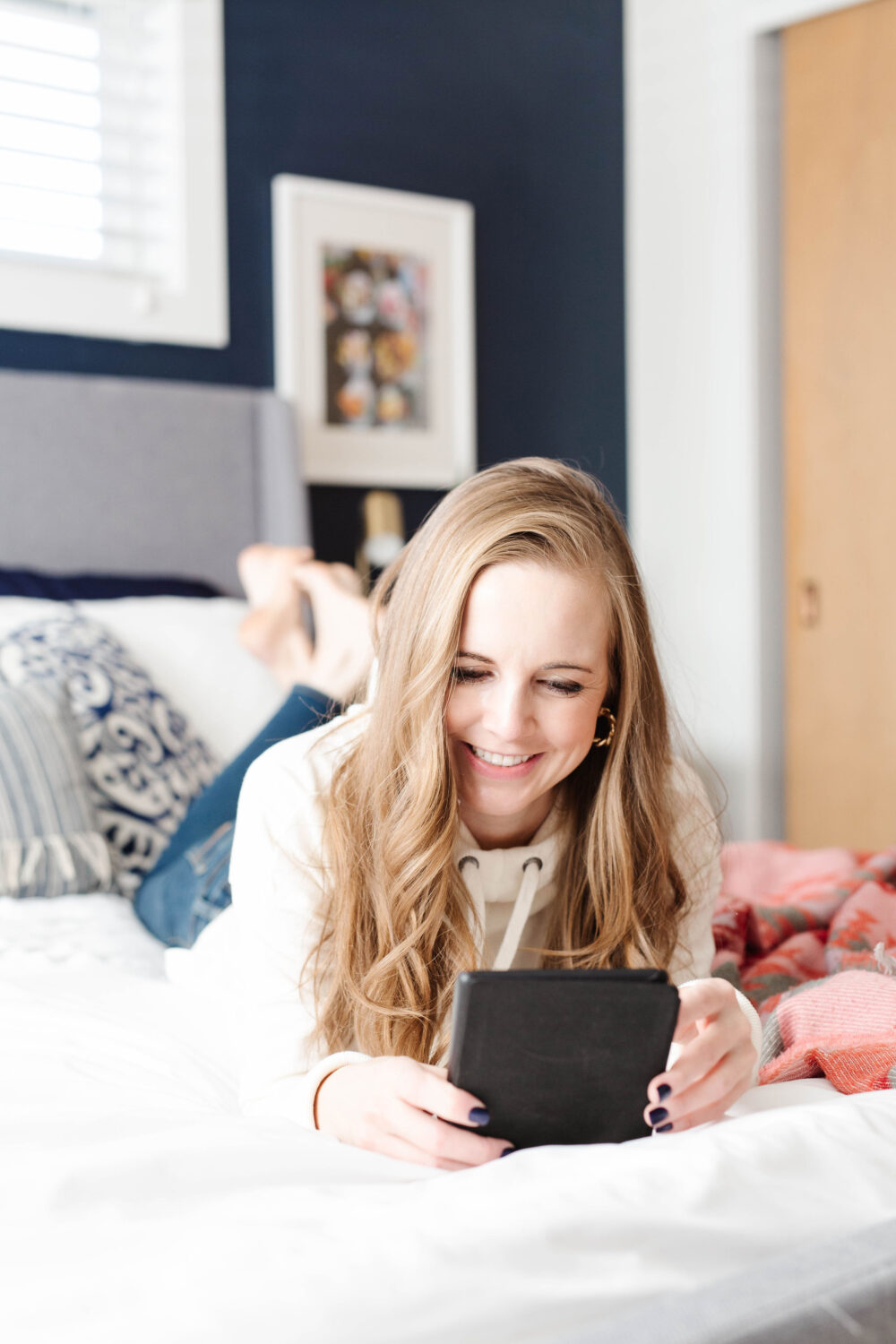 How to Share Kindle Books
Go to the Manage Content page on your Amazon account.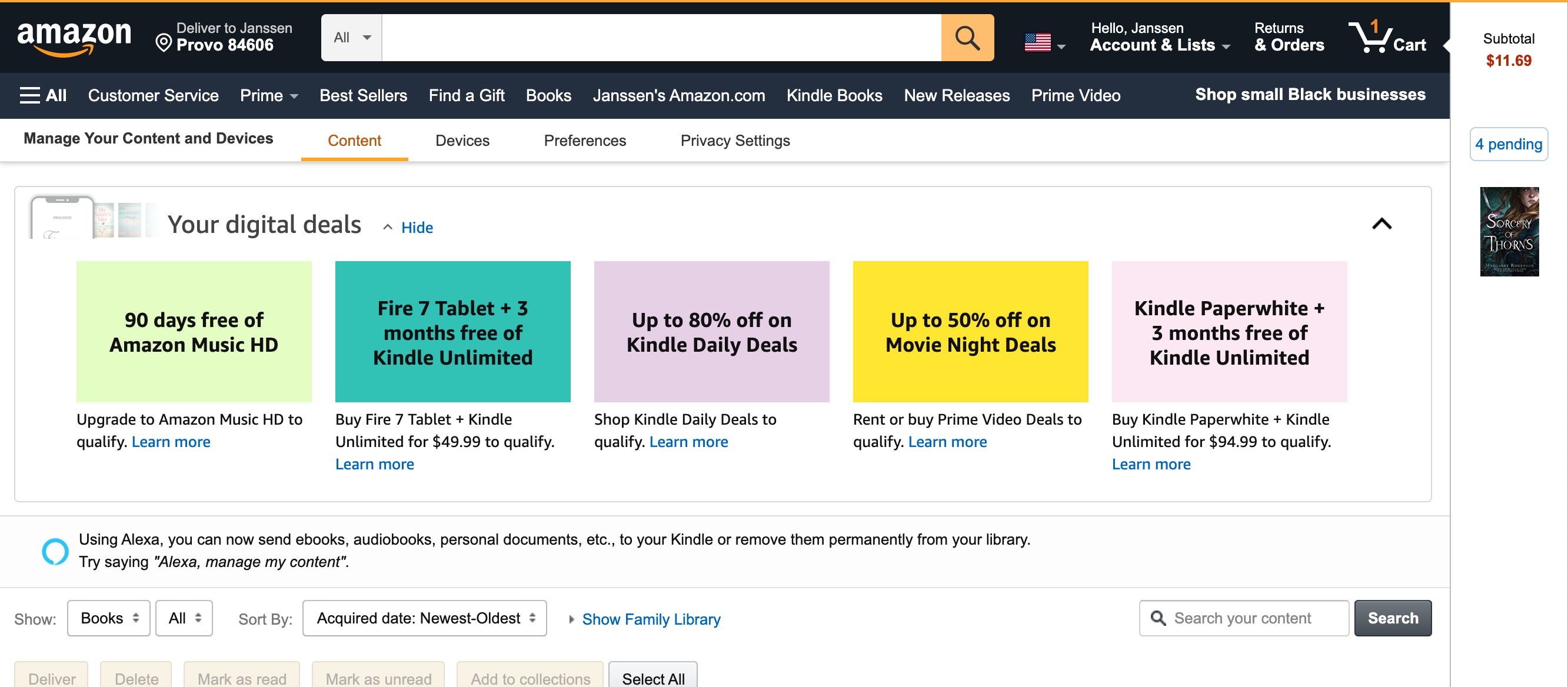 Scroll down to the book you want to lend and click the button with three dots to the left of the title.
On the menu that pops up, press "Loan This Title."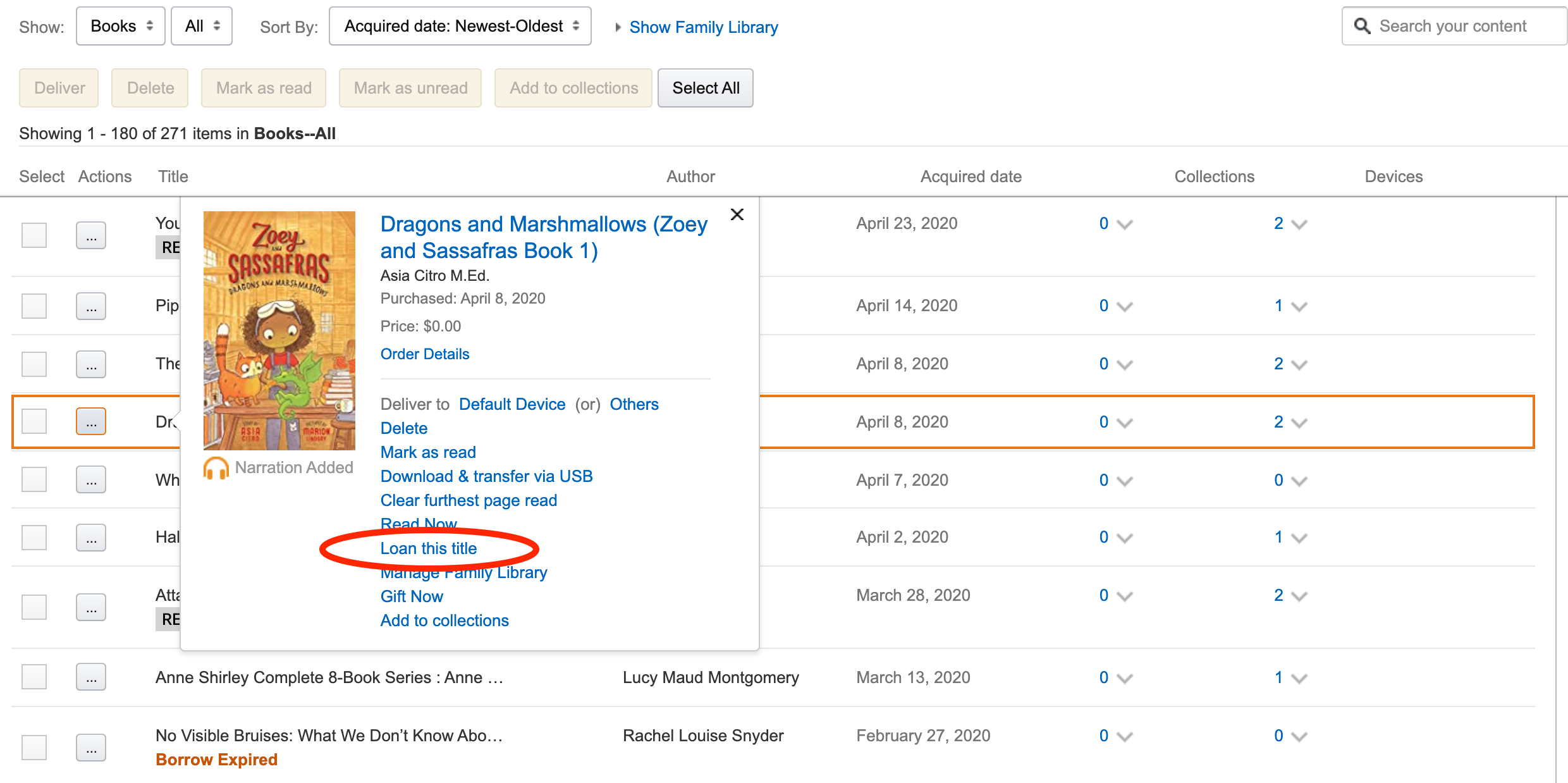 A new screen will open and you can add the name and email address of the person you want to share the Kindle book with. You can add a little note if you'd like and then press Send.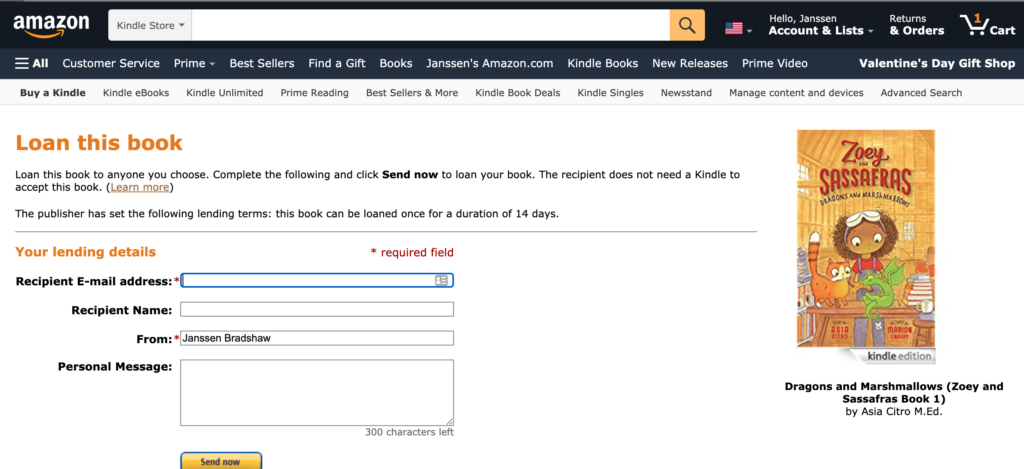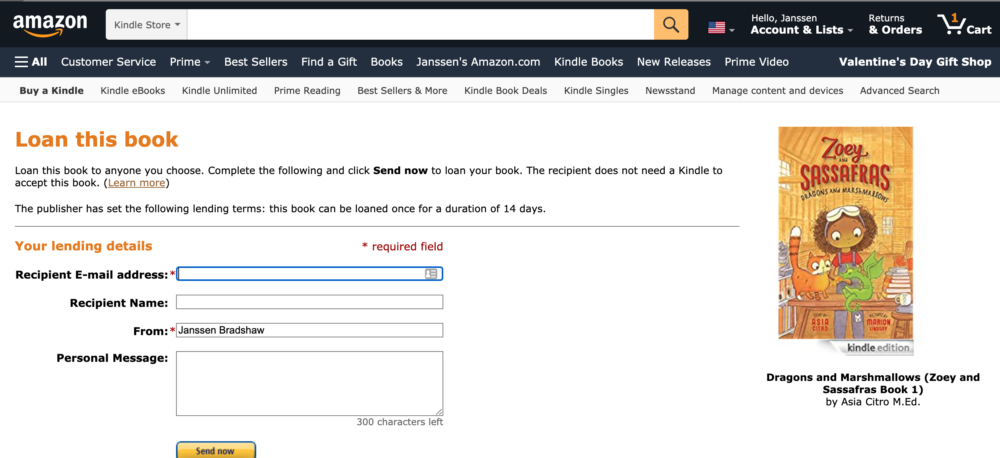 That's it! Your book is on its way to a new reader (and that reader does NOT need to have a Kindle device to read that loaned book – they can use the free Kindle app to read on virtually any device of their choosing).
A few notes about sharing Kindle books:
Of course, like anything, there are limitations around how you share Kindle books
You can only share Kindle books you OWN. With library kindle books, books from Kindle Unlimited or books from the FreeTime Unlimited library, you won't have the option to loan the book to someone else.
The publisher sets the limit on how many times you can share Kindle books. Most of the time, that limit is ONE SHARE. Once you've shared a specific Kindle book with someone, you can't share that Kindle book again.
There is a time limit on the loan (also set by the publisher) and it's usually 7-14 days.
While the Kindle book is on loan, you won't be able to read it on your own device or accounts.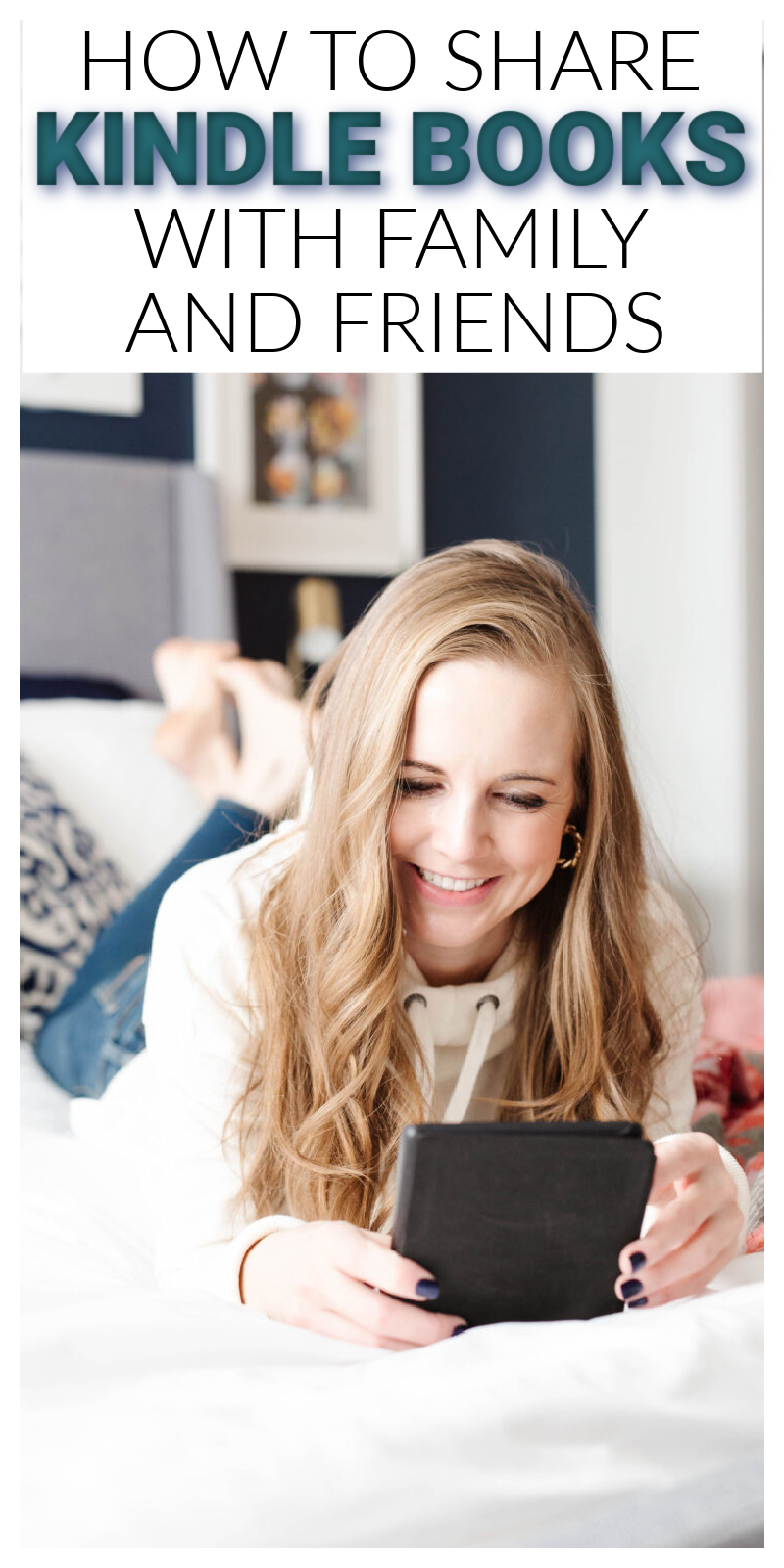 What about the Family Library?
This is a different process from the process I detailed above – the Family Library lets you set up a household (a household is up to two adults and four children) and then you can all share Kindle books, audiobooks and apps around as much as you'd like.
Let me know if you'd like a detailed tutorial on how to set up and I can share that too!
Any other questions about how to share Kindle books? Let me know in the comments!
If you liked this post about how to share Kindle books, you might like these posts too: