I've always liked Valentine's Day and as a mom it's especially fun!
My girls are young enough that Valentine's Day just feels like pure enjoyment without any of the stress or pressure teens or adults might feel around this holiday.
I'm taking advantage of it while I can!
Here are some fun ways to celebrate this Valentine's Day with kids.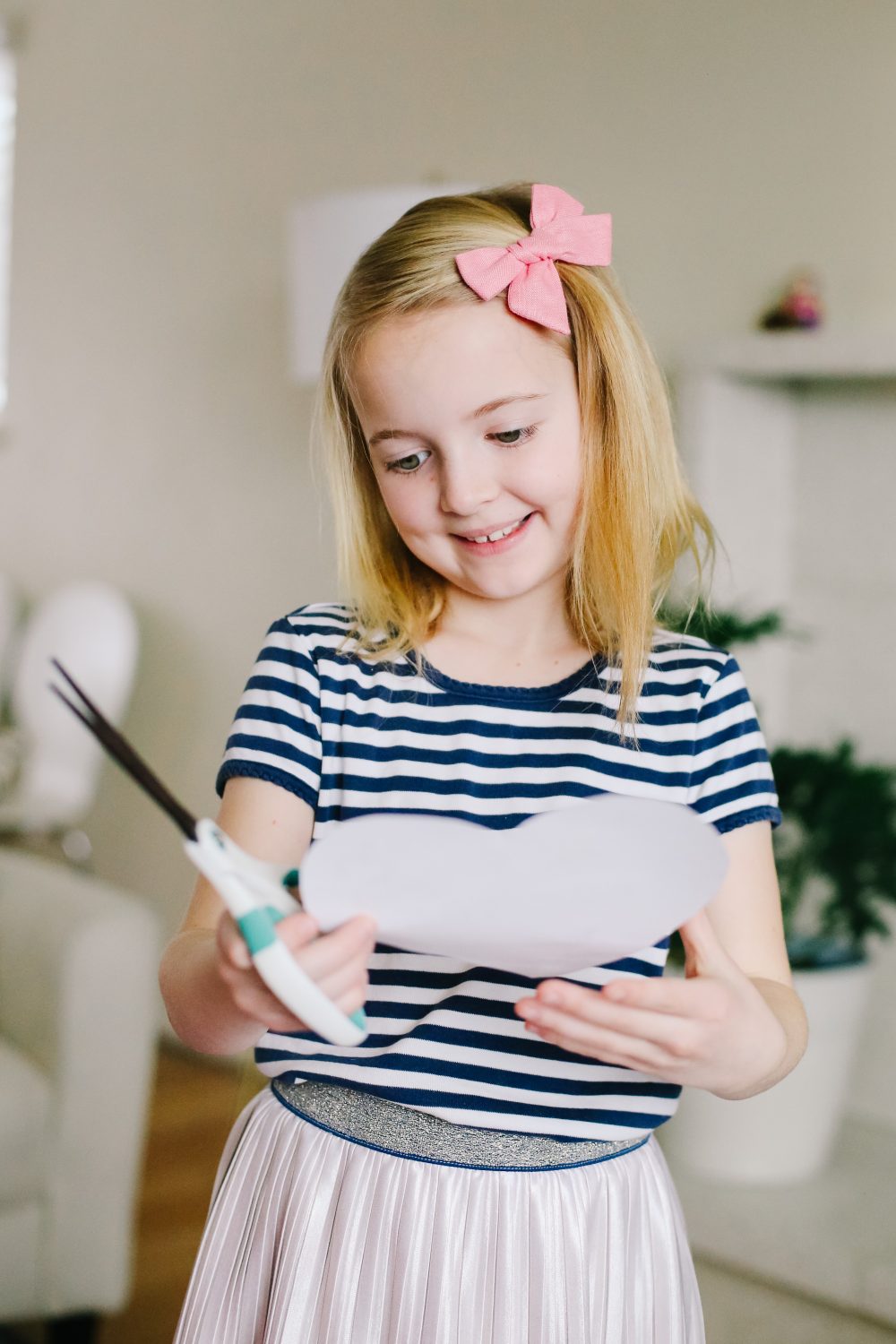 7 Simple Ideas for Making Valentine's Day Special
Have a special Valentine's Day breakfast. I love setting the table the night before – my girls are THRILLED when they come in and see the table all set. It doesn't have to be fancy; some red napkins or strawberry milk or conversation hearts scattered down the center of the table go a long way! This puff pancake is a fun and ridiculously simple breakfast – add some strawberry or raspberry sauce for a little holiday pizazz.
Make a fun treat and deliver it to friends and neighbors. These M&M cookies in a jar are one of my favorites and they're simple and fun for kids to help assemble! Plus, since it's not already baked, they can save it until they're ready for a warm cookie!
Gather up blankets and pillows and have a Valentine's Day themed story time at home. A regular daily activity like reading picture books easily feels a lot more special when you present it as a special holiday activity. And my girls never miss a chance to snuggle up with their blankets. Here are some fun Valentine's books if you need suggestions!
Have a pink and red and white after-school snack on Friday. I'm a little too excited about this one – my girls love a snack board and I usually do one at least once a week with odds and ends from the pantry and fridge, but this week, I'm planning a special one with pink, red, and white snacks to make it a little extra fun.
Have a Valentine's Day movie night. Pick a fun movie to watch as a family and snuggle up together on the couch. This Valentine's Day popcorn mix is a perfect festive treat.
Have a chocolate tasting. We've done versions of this with ice cream and root beer and it's never not a success. You can buy a box of mixed chocolate from See's Candy or the grocery store and let everyone weigh in on their favorites. A homemade score card makes it especially fun.
Have a fancy, candlelight dinner. Since Valentine's Day falls on a Tuesday this year, it might be easier to stay home and this is the perfect time to break out the goblets and cloth napkins and dress up. Even if you have takeout or cold cereal, it'll feel fun and different!
Any other fun plans to make Valentine's Day feel extra fun? I'd love to hear!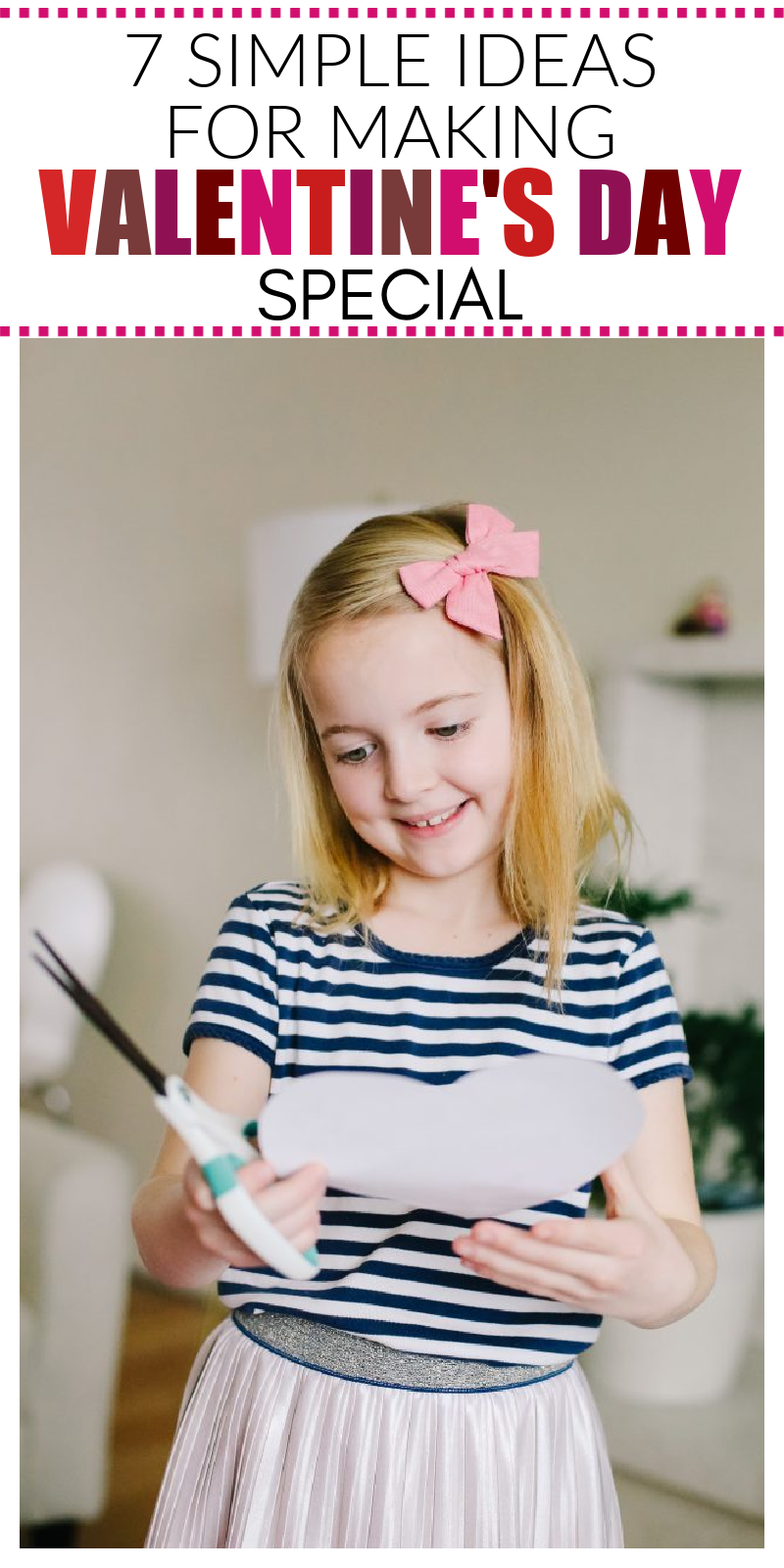 If you liked this post about how to make Valentine's Day special, you might like these posts too: