A few years ago, we gave Ella a Kids Kindle ereader for Christmas and I wrote a whole post about them here.
Since then, the number one question I've been asked about the Kids Kindle is "Can you put library books on a Kids Kindle?"
The good news is YES!
It's not obvious how to do it and it took me a bit of fiddling around to figure out how to do it, but once I knew the steps, I could have library books added to Ella's kindle in 90 seconds or less.
Here's how to do it!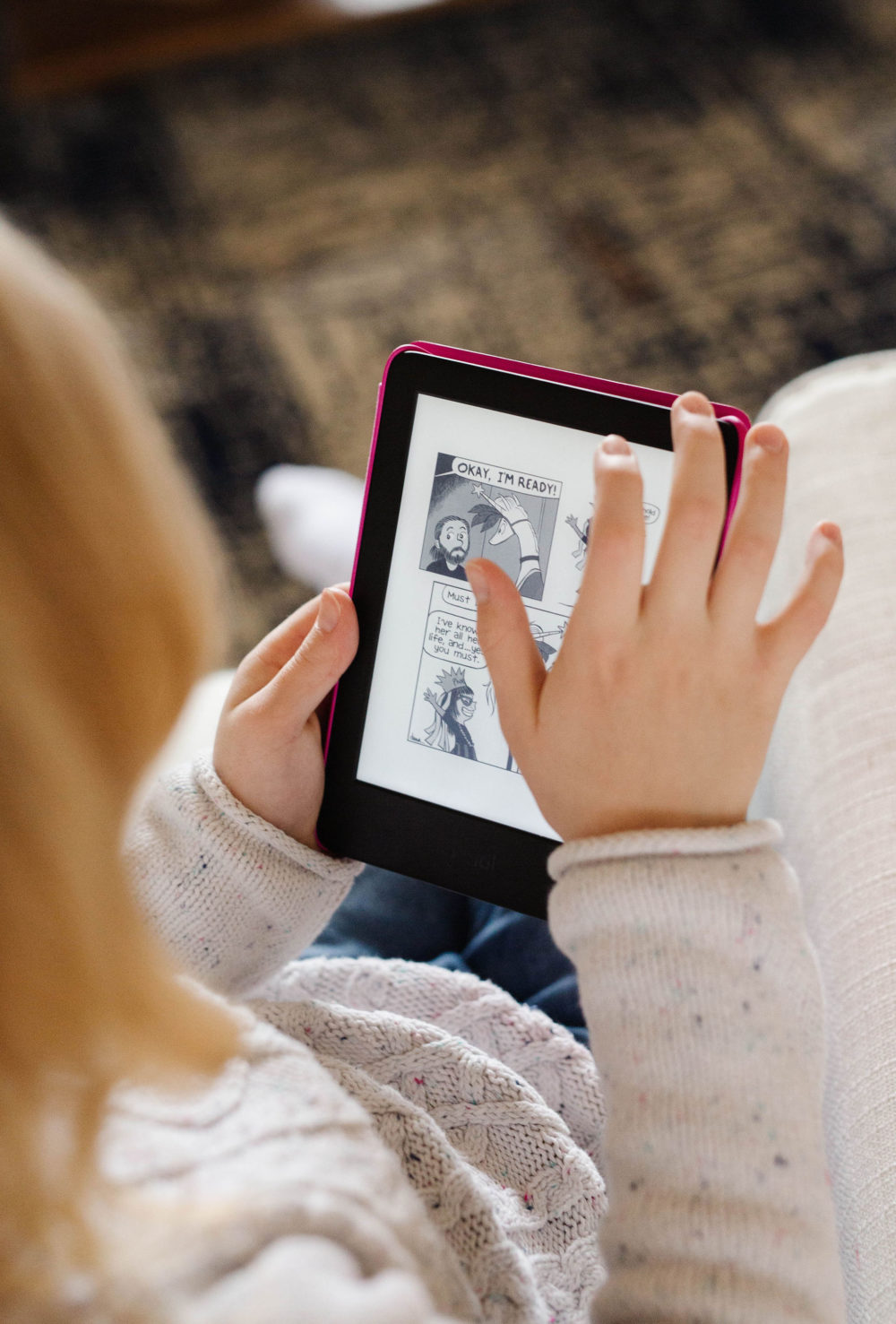 How to Add a Library Book to a Kids Kindle
First, log into Overdrive or Libby and choose the ebook you want to check out for your child.
You can filter in the left hand column for only Kindle format ebooks, which makes it much quicker to find the right books.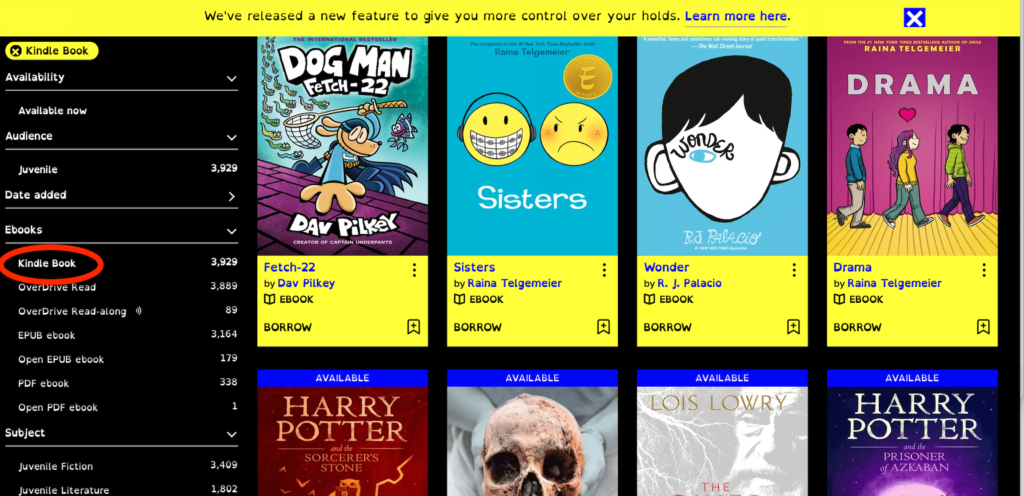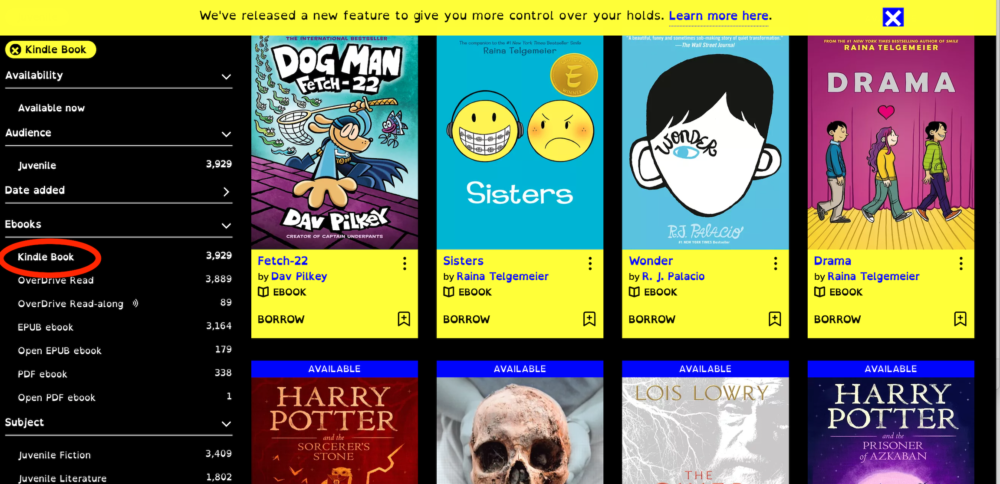 Once you've selected a book, click "Borrow" and when this window pops up after your completed your checkout on the library end, click "Read Now with Kindle."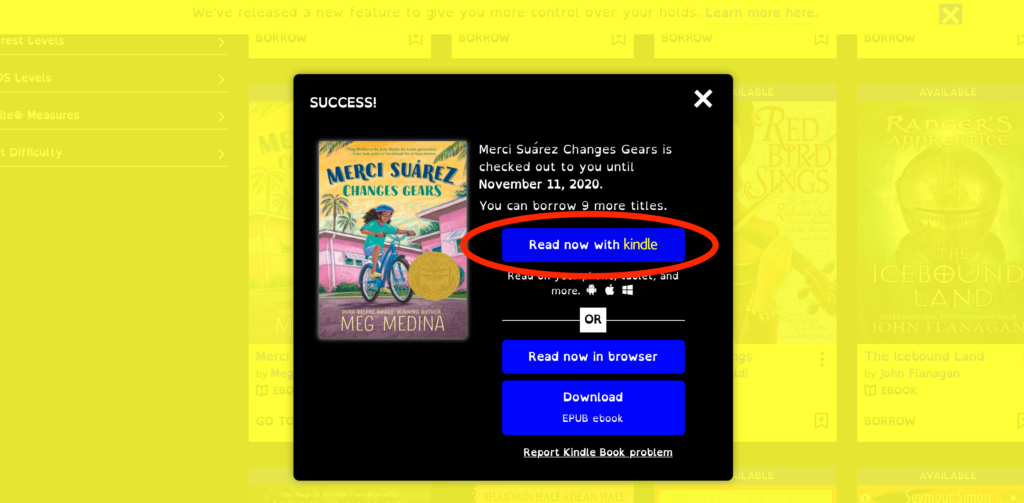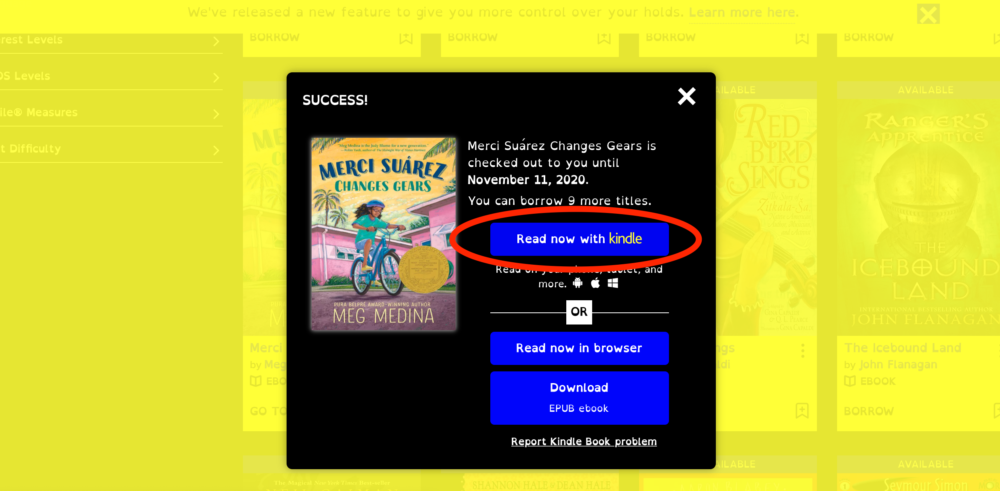 It'll connect you to Amazon (you'll need to sign in if you're not currently signed in) and then choose "Get Library book."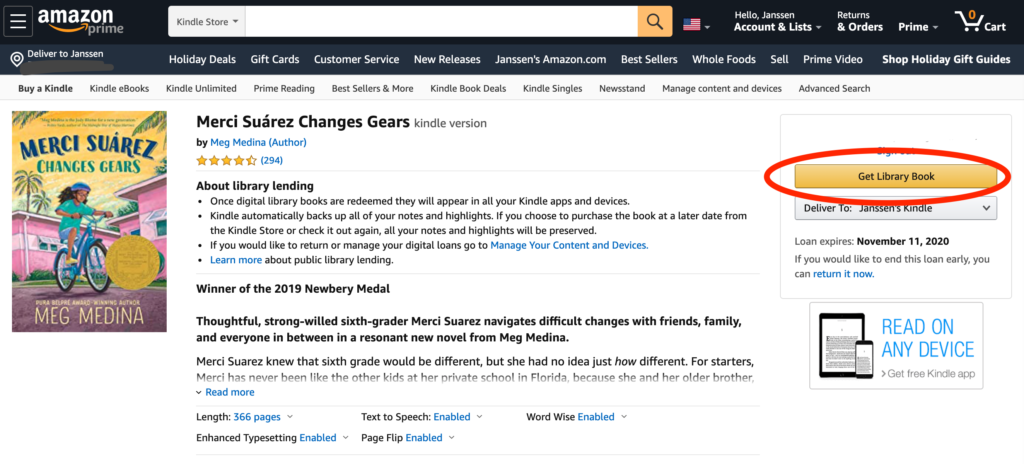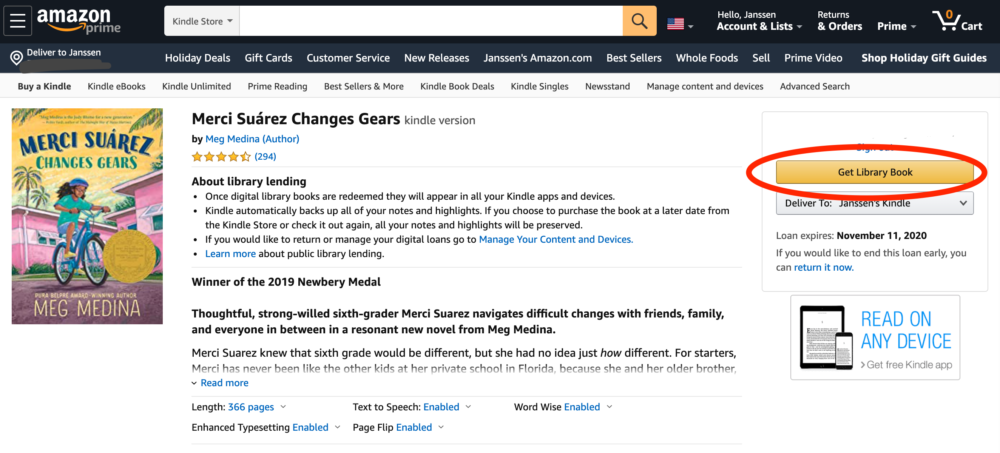 Once you've completed the checkout on Amazon's side, you'll get a thank you notice. In that thank you notice, choose "Manage Your Content and Devices."


A full list of all your digital books will pop up and it's usually sorted by what you've most recently checked out, so your new library book should be first. On the left side, click "More Actions." When this box pops open, scroll down to the bottom and click "Manage family library."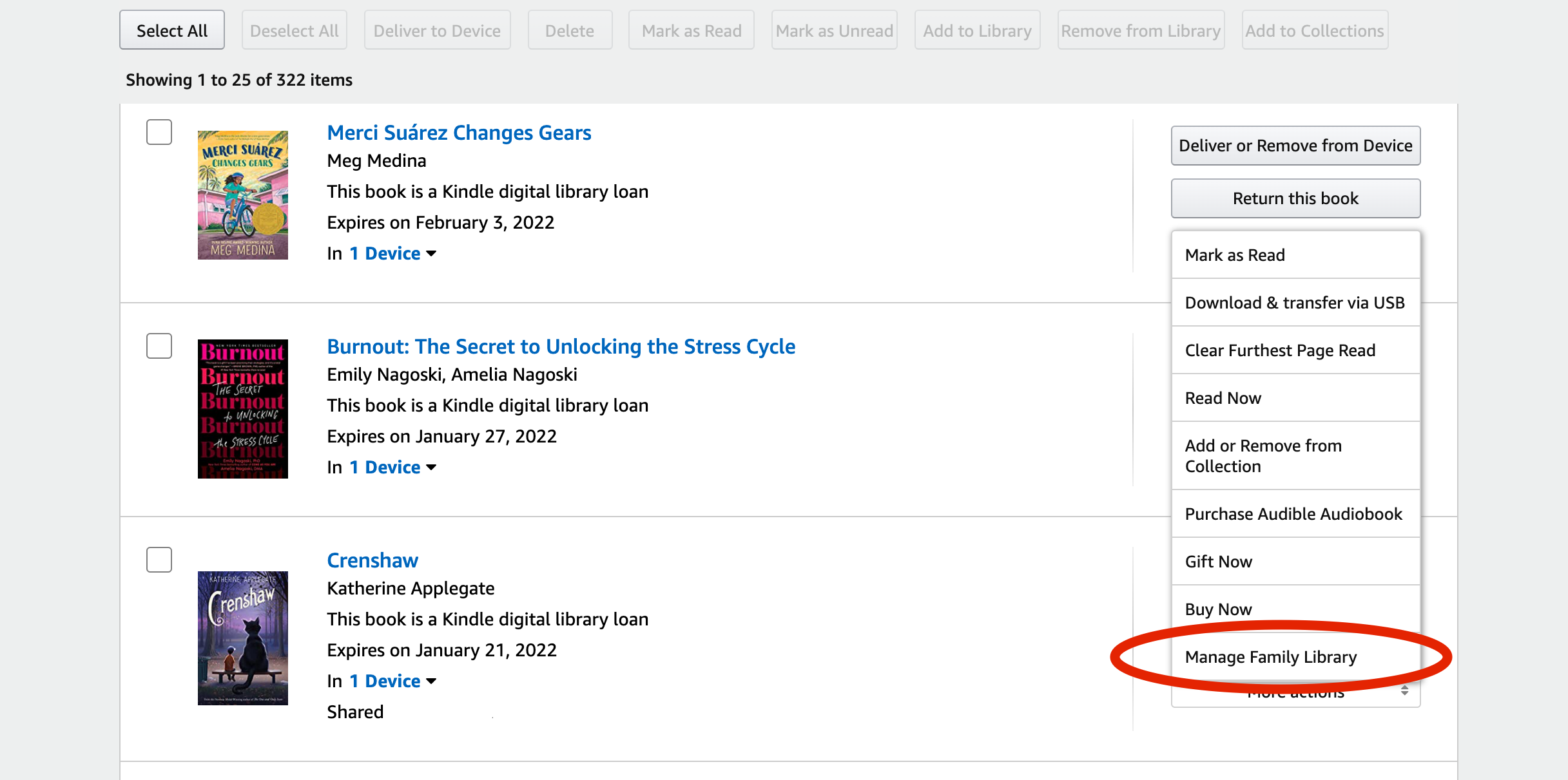 It will show all your libraries, including any FreeTime libraries associated with a Kids Kindle. Click "Add to Library" next to your child's name that has the Kids Kindle and . . .ta-da! The library book is added to their Kindle.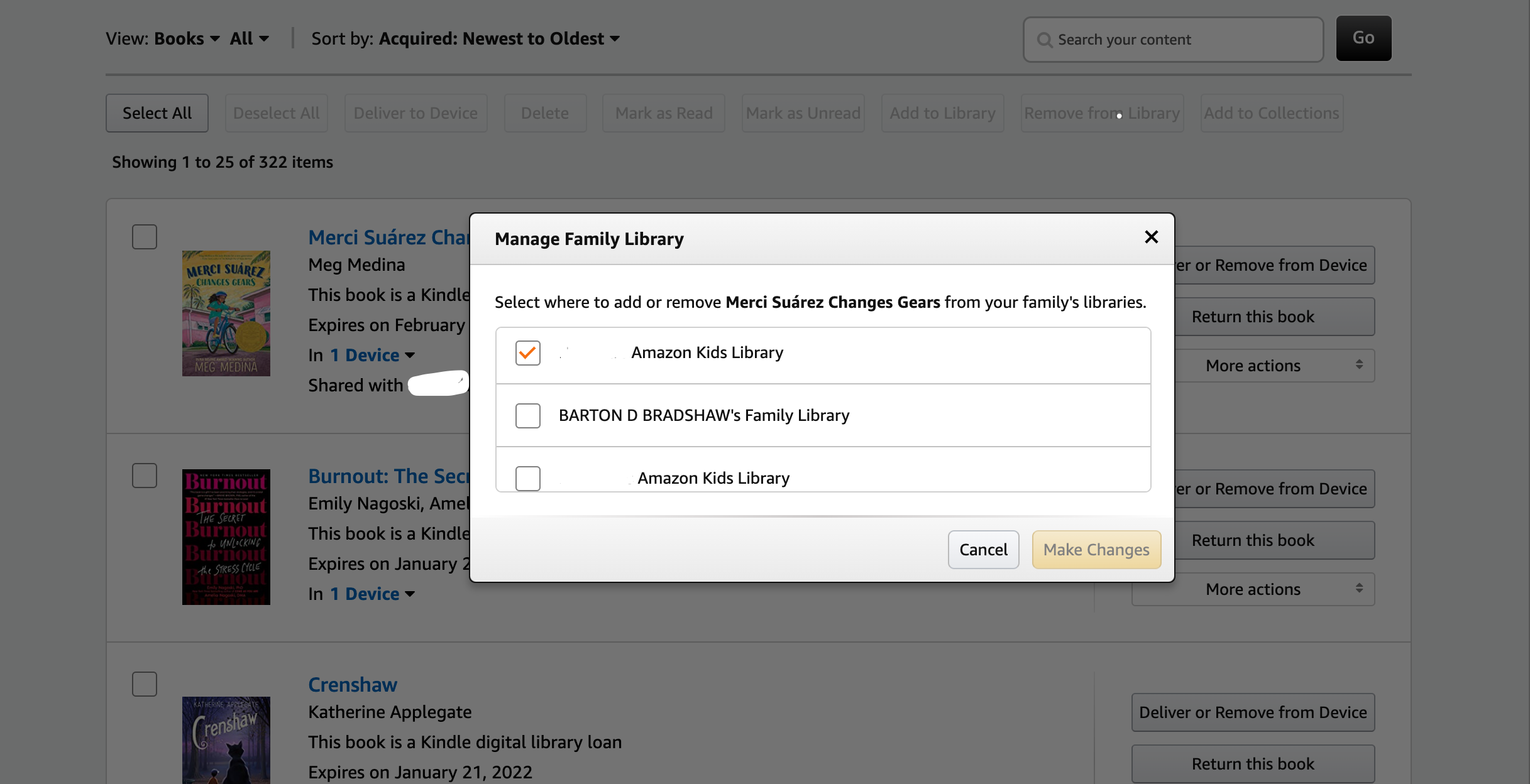 The next time they sync it, it'll pop right up in the "Added for You" section of their home screen on their Kindle.
Any other questions about adding library books to a Kids Kindle? I'm happy to help!
If you liked this post about how to Add a Library Book to a Kids Kindle, you might like these posts too: