I am a library lover to the core.
Whenever we've moved (which has been MANY times), getting a library card is one of my top priorities and I usually have it in hand even before I have a new driver's license.
And, naturally, I want to make sure I'm taking advantage of all the services my library offers.
One of those services is Hoopla.
If you're new to Hoopla, here's how it works!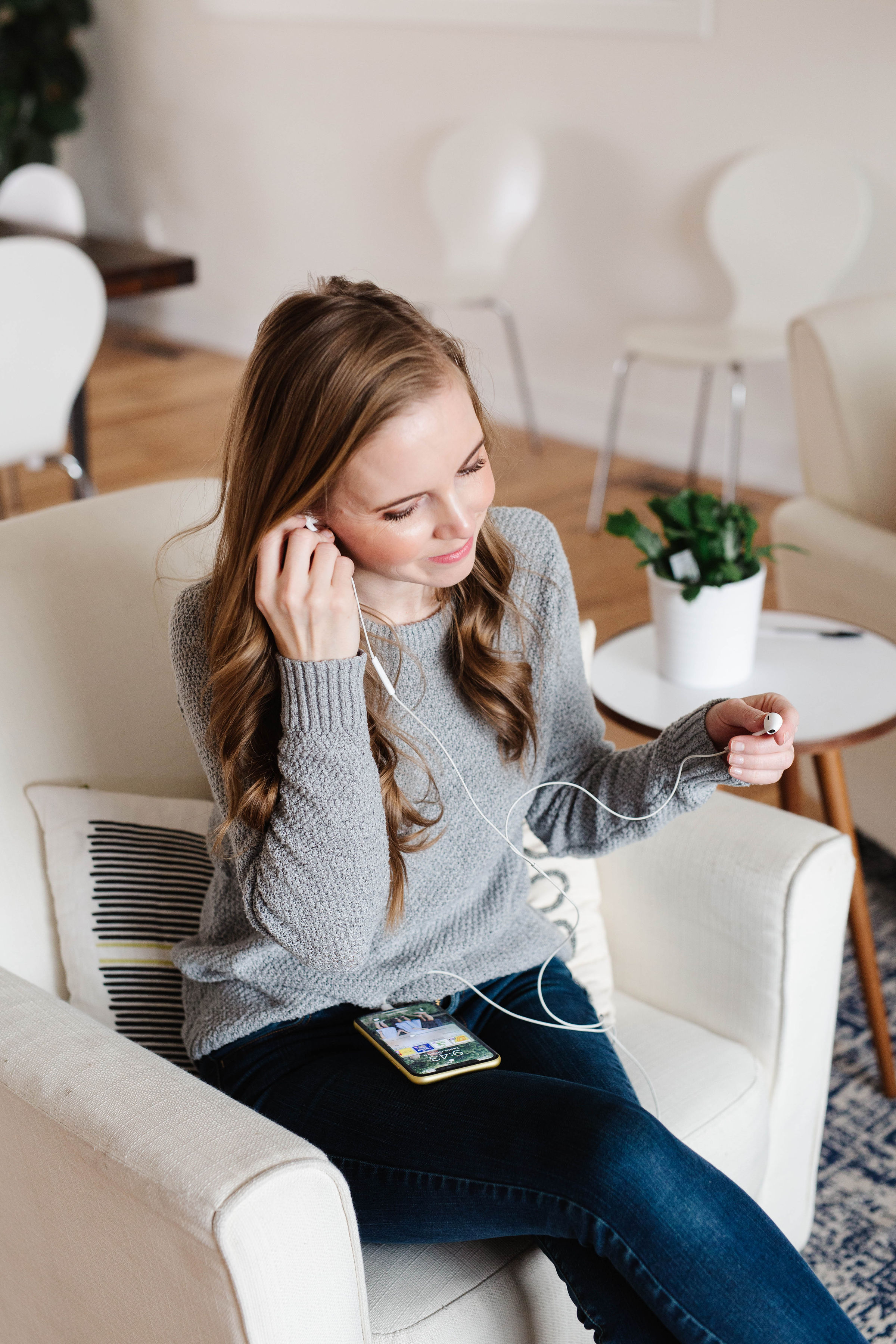 Everything you should know about Hoopla
Hoopla is a digital borrowing service for libraries that provides access to audiobooks, ebooks, music, movies, magazines and tv shows. Borrow and enjoy all of this digital content on any of your personal devices, including iPads, iPhones, Android devices, Nooks, Kindle Fire, PC, AppleTV, Roku, FireTV and Chromecast.
You may already be familiar with Libby, which is one of the most common digital library services. Here's how Libby and Hoopla are different.
Libby is a platform, and libraries are responsible for purchasing and adding content to their library's Libby system.
So your library may have a very sad little collection of audiobooks or ebooks on Libby or your library might have an enormous, robust collection with many copies of the most popular titles. It's 100% dependent on how much money your library chooses to allocate to their Libby selection.
Hoopla, on the other hand, is a standard set of materials. So as long as your library uses Hoopla, you'll have pretty much the same materials in your Hoopla account as anyone else anywhere in the country (this isn't 100% true, but close enough that most people won't see a difference between their Hoopla catalog and another library's Hoopla catalog).
The other main difference is that Libby materials work just like regular library books. There is a set number of copies and if they're checked out, you'll have to wait in a hold line until they're returned.
Hoopla instead limits YOU to a certain number of checkouts per month (this number depends on your library – my current library limit is 5 Hoopla checkouts per month, but I've used libraries with a 3/month limit and others with a 15/month limit. Again, this is dependent on your library's budget).
But because they're limiting your number of checkouts, there aren't hold lines – every item in the Hoopla library is available for checkout at any moment. You'll never have to wait! This is one reason that people LOVE Hoopla.
You can favorite items on Hoopla so you don't lose track of what you want to read, watch or listen to.
And you can turn on Kid settings so that only kid-friendly materials are shown in search results.
The length of checkout time varies depending on the material – movies are usually only checked out for 2-3 days, while audiobooks and ebooks are usually 14-21 days.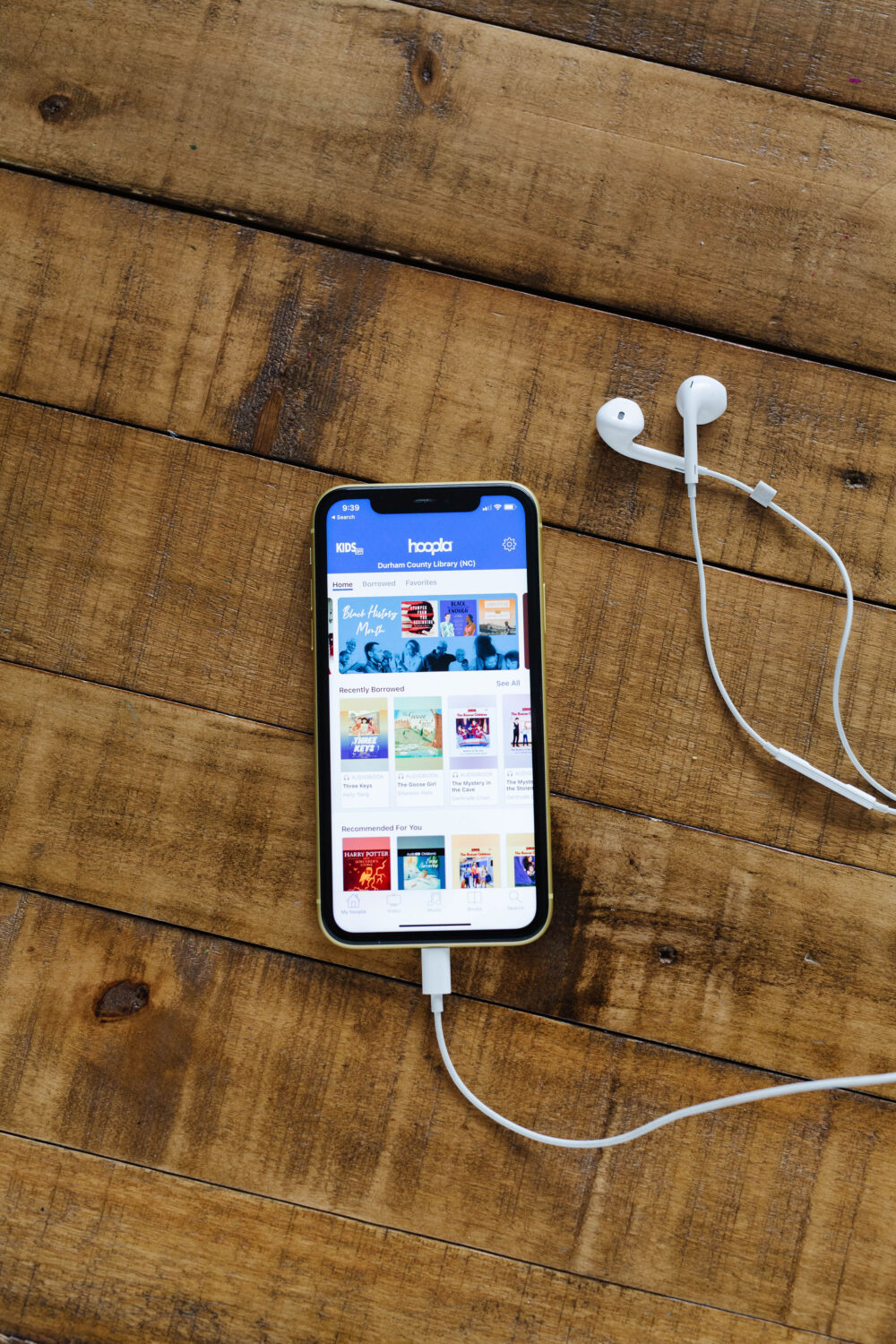 Does my library offer access to Hoopla?
So. . . .that all sounds great. Now how do you know if your library offers Hoopla?
If you want to use Hoopla, you can sign up for a free account. As part of that sign-up, it'll use your current location to see if your library offers it (if it does, you just add your library card number and pin and you're ready to roll!).
You can also look at this map which shows all the libraries that have Hoopla access.
If your library DOESN'T offer Hoopla, you can certainly request that they join.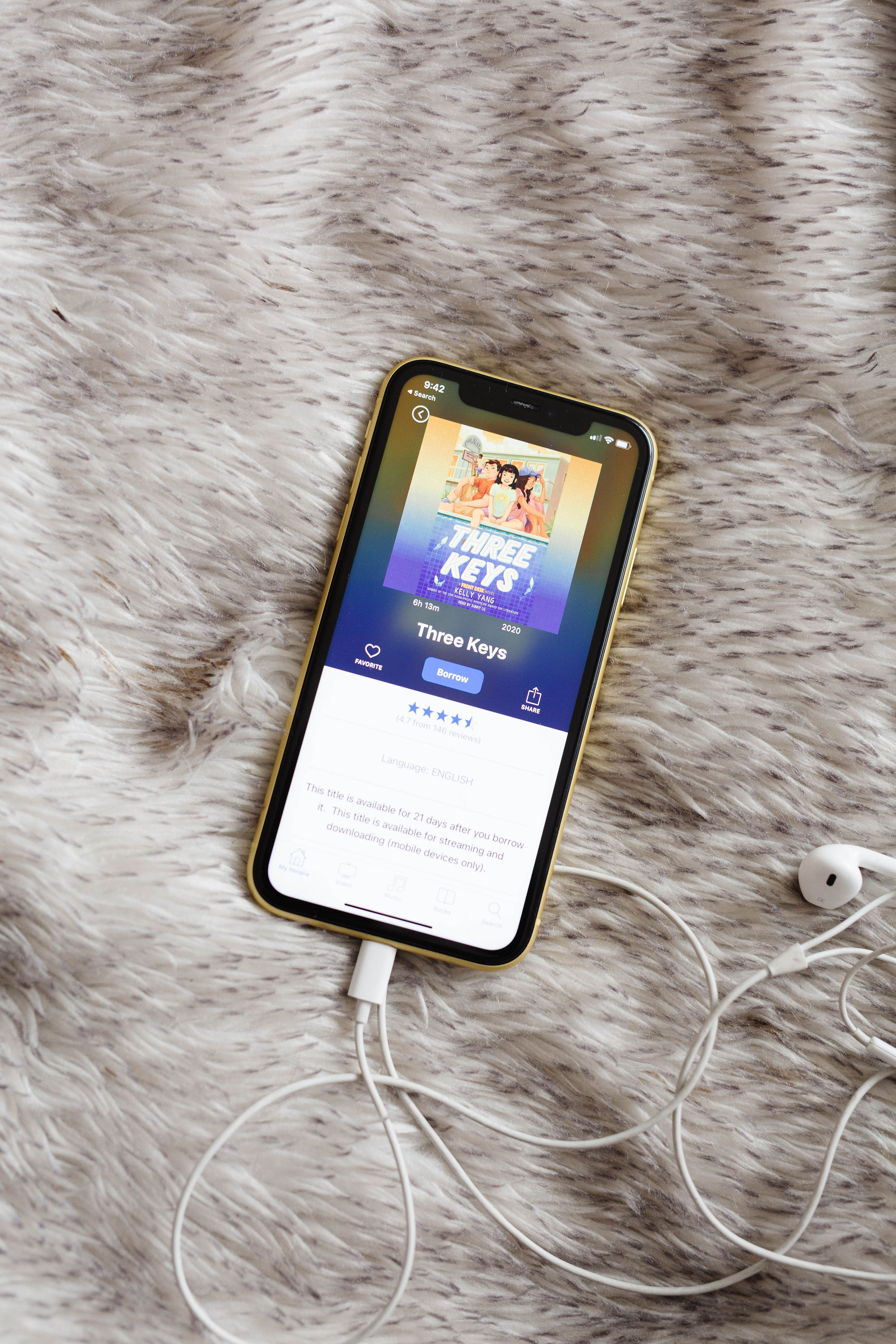 What devices can I use Hoopla Digital on?
You can use the Hoopla library through a browser on your computer or tablet, or they have apps for the Apple store, Google Play, Amazon, Apple TV, Chromecast and more, so it's really simple to use on any device you have.
Hoopla is also the only library platform I'm aware of that currently has a
dedicated Alexa skill
, which means you can play your any of your Hoopla library audiobooks via voice command on your Echo or Echo dot.
The bad news is that it's a pretty terrible skill – the reviews are awful and I've personally never been able to get it to work.
Have you used Hoopla? Or do you have questions about Hoopla works? I'd love to help!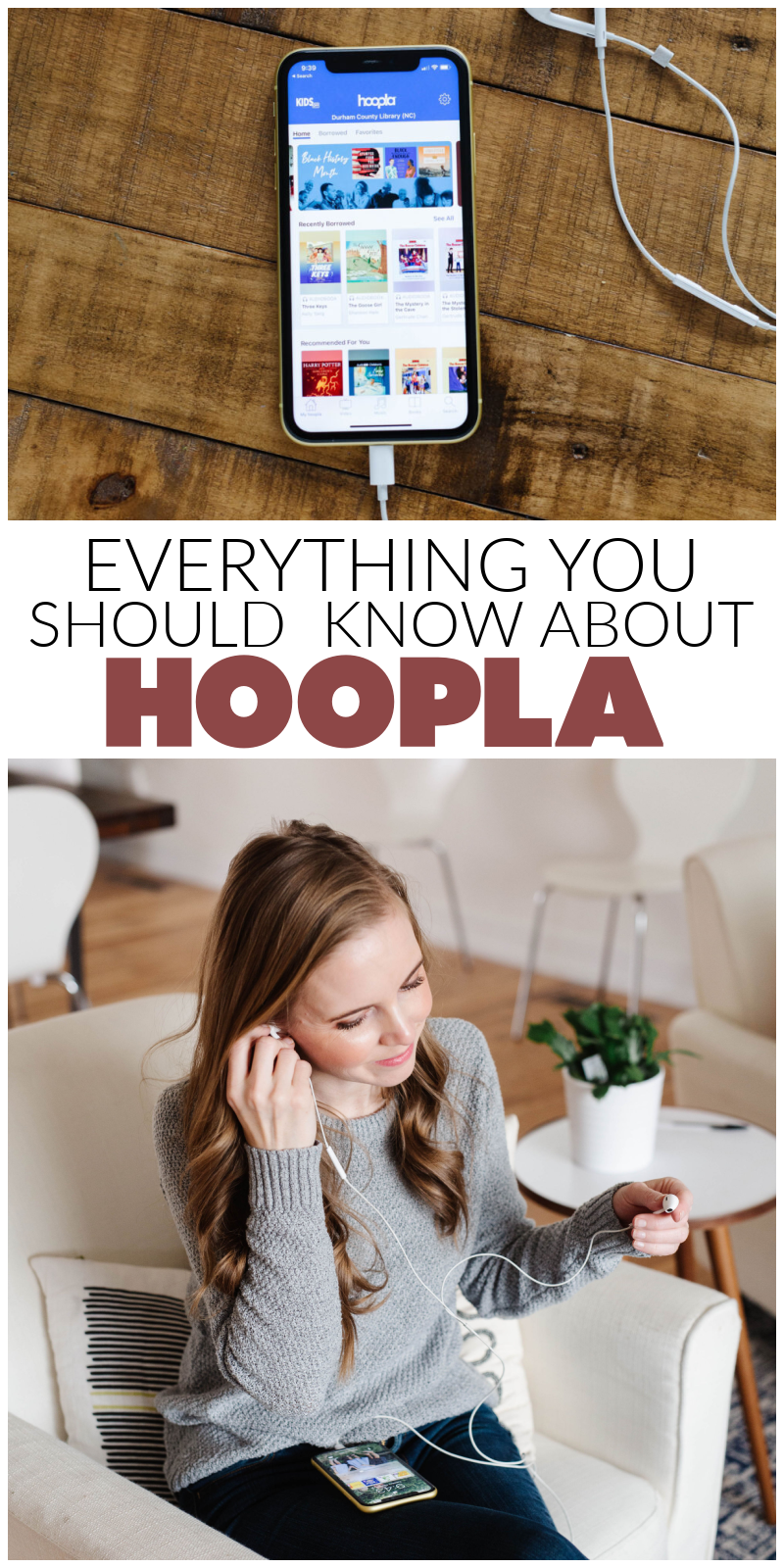 If you liked this post about Hoopla, you might like these posts too: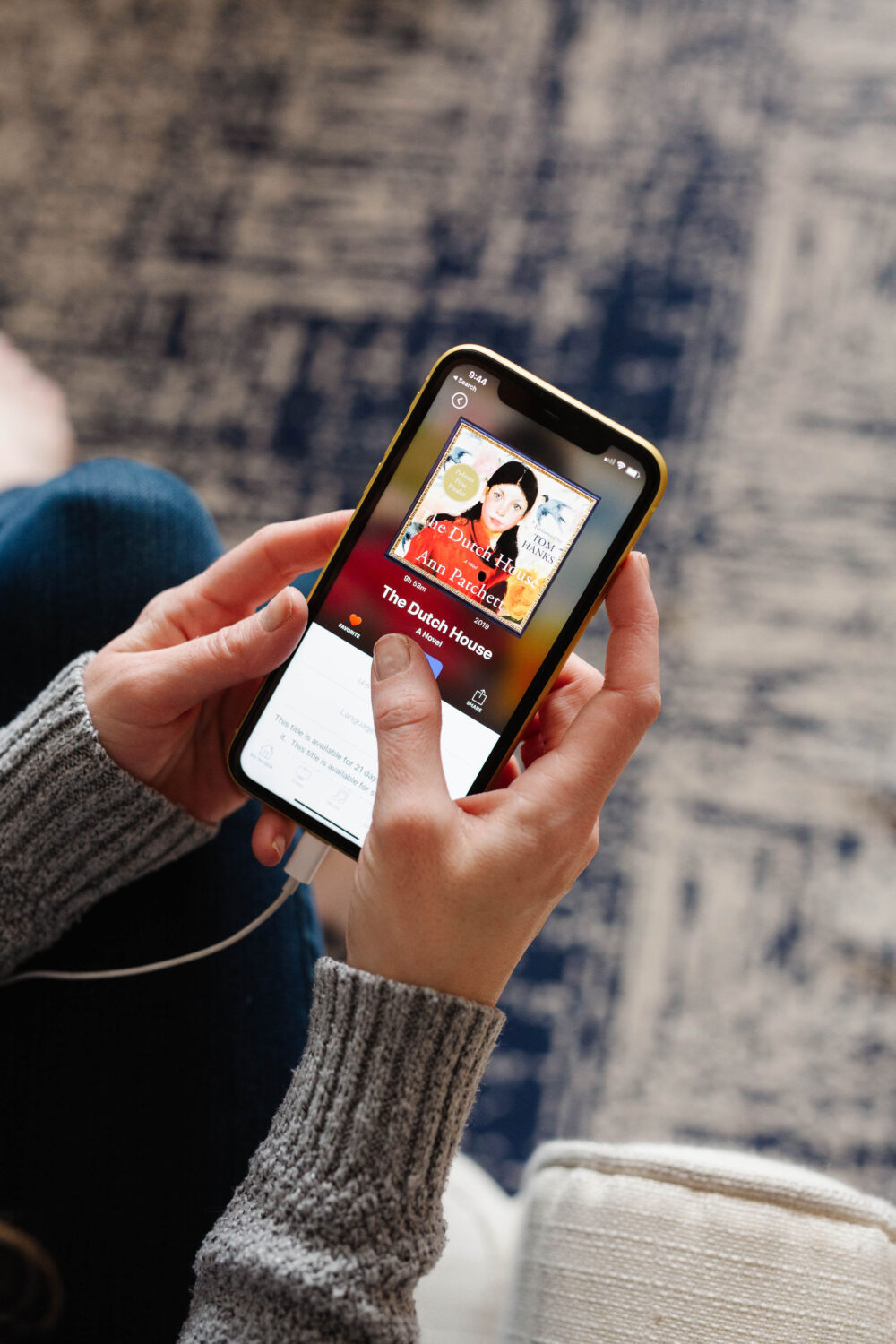 Photos by Heather Mildenstein