Happy Tuesday!
May is ALWAYS one of the busiest months for me as I prepare for the launch of my annual 100 Picture Books List, my annual Summer Reading Guide and the second Summer Reading Chart. Get excited!
And of course, this year is extra chaotic with school from home and my nanny gone for the time being, but I'm trying to soak up all the spring and early summer goodness.
Here are a few of my favorite things that I've been loving recently. I hope you'll enjoy them too!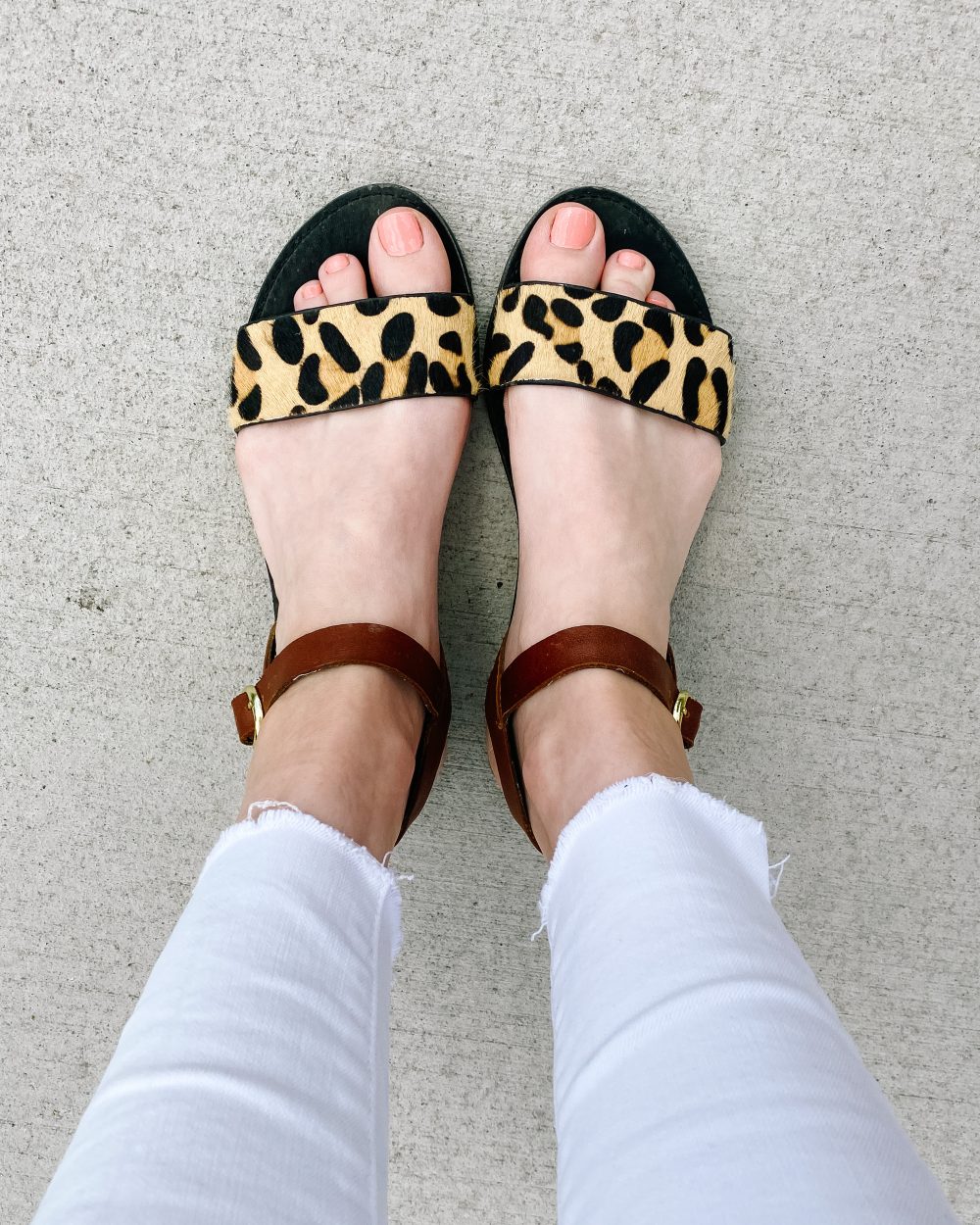 Leopard Sandals
It feels like winter will never end and then all of the sudden you're wearing sandals. I picked up this pair of Steve Madden leopard sandals on thredUP a few weeks ago and I've been wearing them non-stop. Because most of my clothing is so basic, I like a few fun things like these sandals to add a little fun.
Forest App
With my normal schedule so disrupted, I've found myself spending more and more time on my phone and picking it up incessantly. Modern Mrs. Darcy recommended this app and five minutes later, I'd paid my $2 and I've been using it for the past month. Whether I'm working at my desk and need to focus on a hard project for 30 minutes or I want to be with my girls undistracted for two hours between quiet time and dinner, it's been a lifesaver. You set a timer for however long you want to stay off your phone and then a tree grows during that time. If you open your phone during that time, your tree dies. It's amazingly motivating for me to grow a little forest of pretend trees!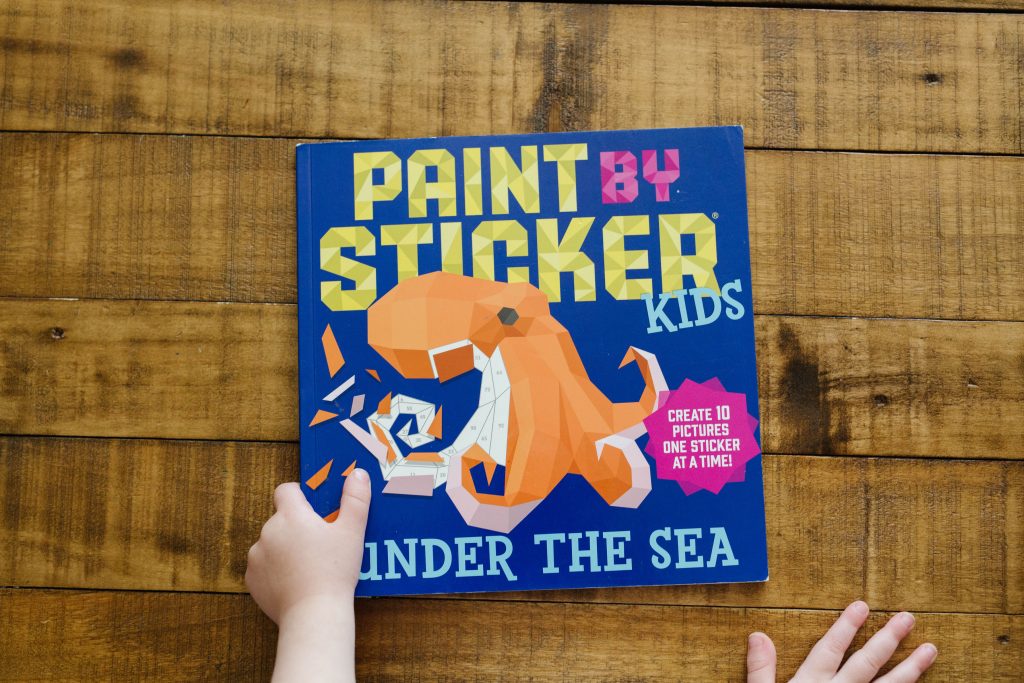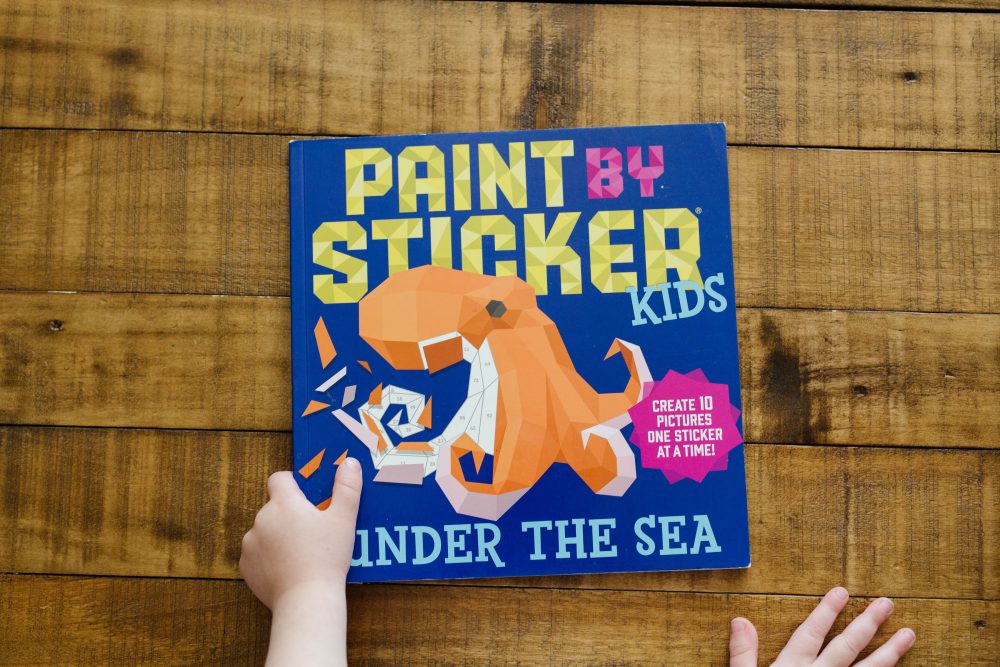 Paint by Sticker
I've for sure mentioned these one million times but they have been a LIFESAVER during quarantine. I'm pretty sure that Tally (who is three) has done at least 6 full books of them in the last two months. She loves to sit in bed in the morning and do one or two while she listens to an audiobook. I usually buy them for a steal of Book Outlet, although this one is almost as cheap on Amazon!
Hair clips
One of my other favorite ways to add a little flair to my outfits is with hair clips – I bought this pack of 20 for $9 back a few months ago and I LOVE them. I wear one or two of them almost every day.
What are your favorite things right now? I'd love to hear!
P.S. IF YOU LIKED THESE SPRING FAVORITES, YOU MIGHT ALSO LIKE THESE PAST FAVORITES!