I've mentioned before that we are not a big toy family.
We've moved too many times to want to own a bazillion toys, I hate storing and cleaning them up, and I've found that so many toys just don't get played with for very long.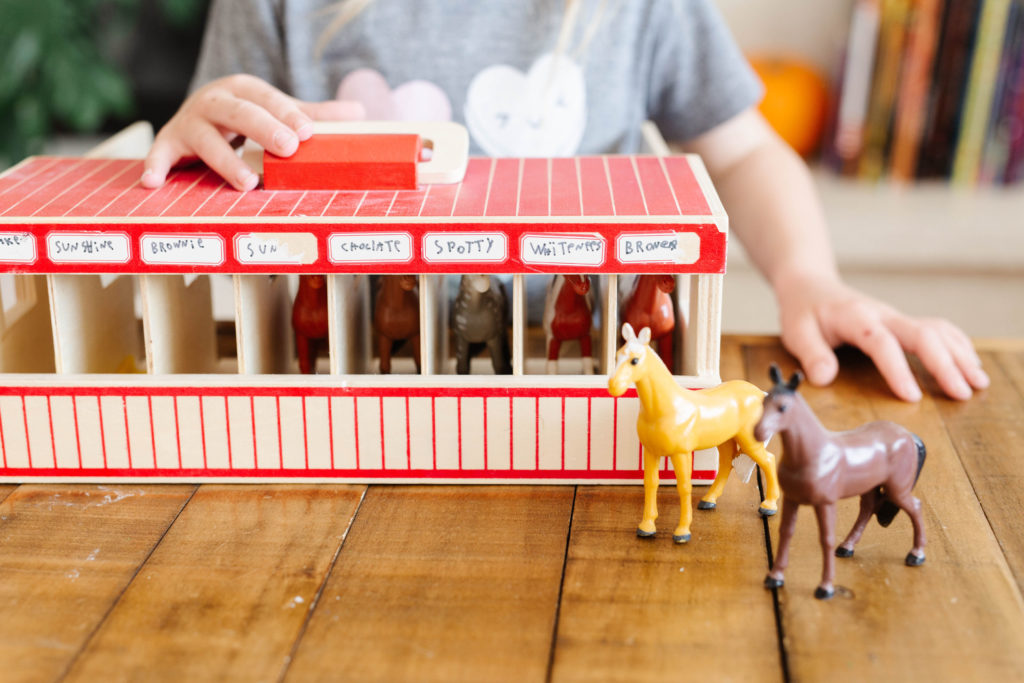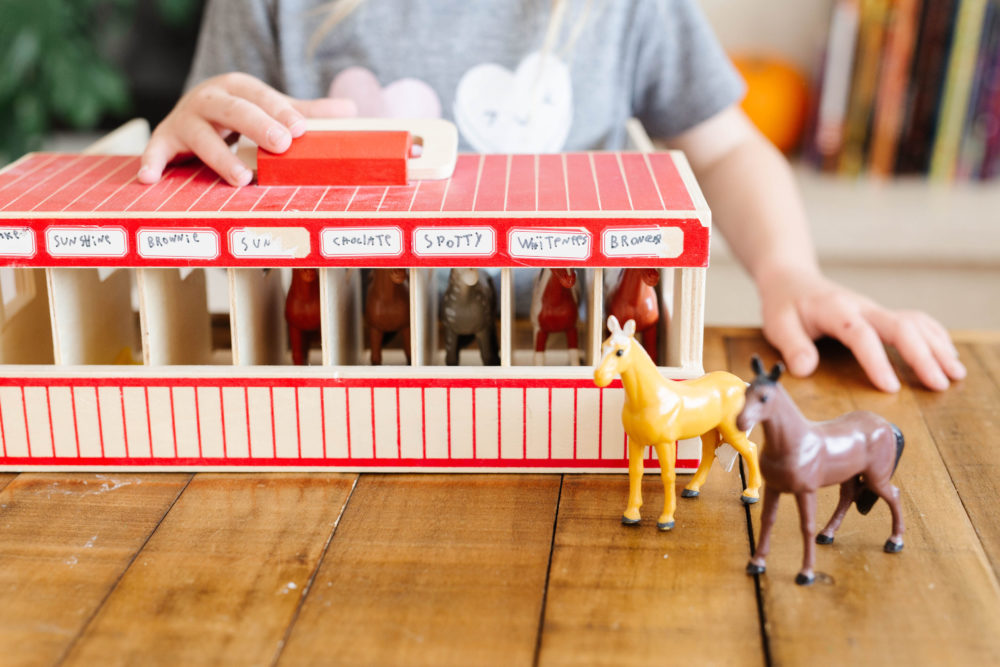 We generally have way more games, puzzles, and art supplies (and WAY too many stuffed animals).
Of course, there are always the exceptions to the rule, and we do have some toys that have been worth the storage space.
Here are some of our tried and true favorites.

The Best Toys We Own
Magnatiles
If I had to choose one single best toy, it would be Magnatiles. They're on the more expensive side but they last FOREVER and they're fun for the tiniest kids through older kids too. Ours are off-brand and we've had them for four or five years and they're still in perfect condition.
Pop Snap Beads
My sister-in-law gave us these for Christmas about six years ago and they have remained CRAZY popular in our house. Worth picking up a million of these off the floor almost daily since 2014.
Horses & Stable
My parents gave this set to Ani for her birthday a couple of years ago and I've been floored by how much all the girls love this set and play with them all the time. You never know what will end up being the best toys in your house.
Fisher Price Barn
This was a gift to Ella for her first birthday and miraculously, we still have all the animals and farmer pieces. It lives on top of our playroom bookshelf and I'm amazed at how often the girls ask me to get it down or other kids coming over to play request it. We also have the Fisher Price Dollhouse and it's equally beloved at our house.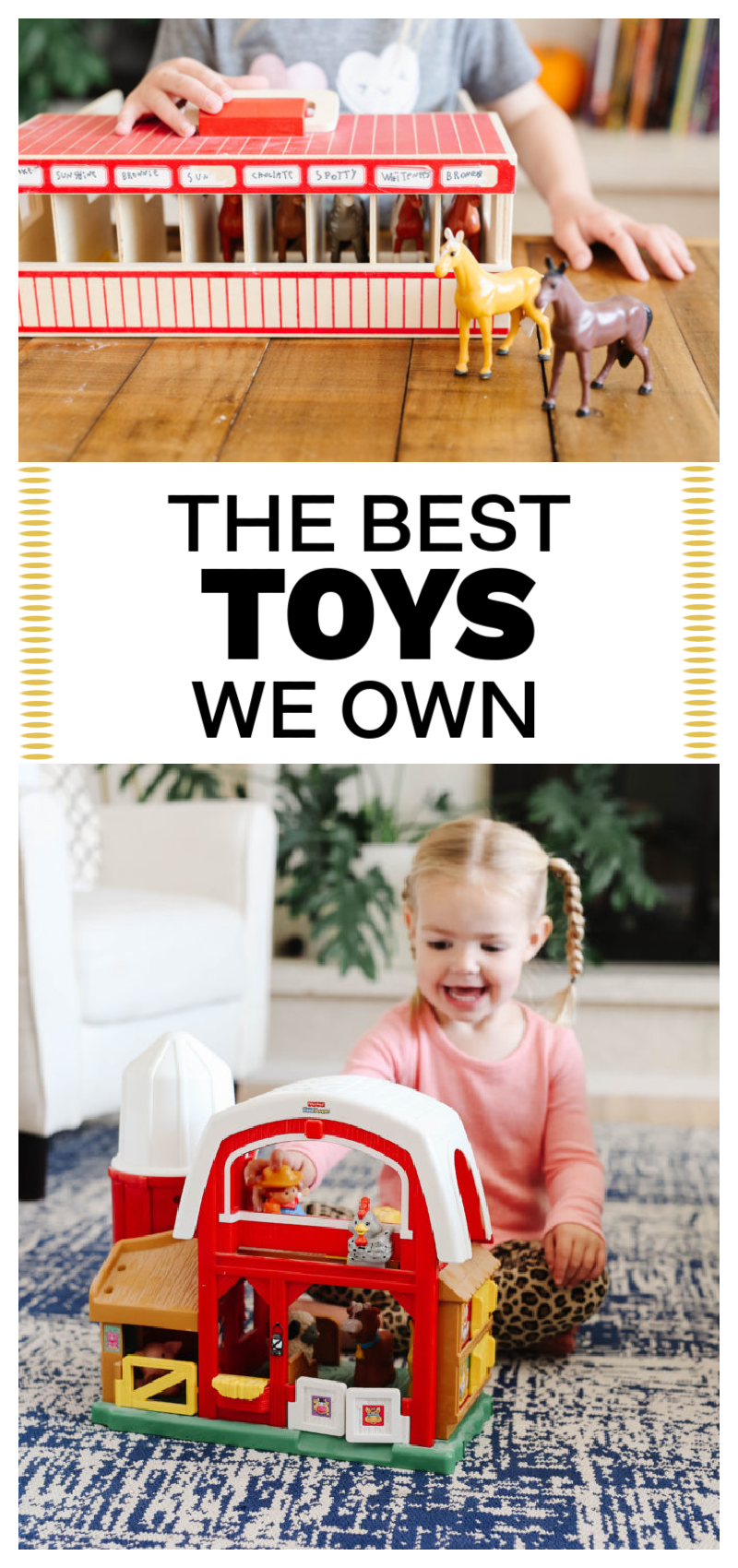 Doll Stroller
We've gone through at least three doll strollers in our decade as parents, and we keep buying new ones because the girls just love them SO MUCH.
Foam Blocks
We bought our set at a garage sale in Texas for a quarter. Best money we've ever spent. The foam block set was in pristine shape and it's been played with so many times over the last nine years. We store them in two IKEA baskets in our dining room bookshelf and they get pulled out all the time to make big towers on the wood floors.
Cash Register
For every imaginative game, from running a pretend restaurant to setting up a little shop, there's nothing more delightful than a cash register. I mentioned this one on Instagram earlier this year and had so many messages from people who still owned it from their OWN childhoods. It's the best toy!
Piggie Bank
Ani got this as a gift for her first birthday and it has been SO beloved for nearly seven years. It's so simple but so gratifying (I won't lie – even as an adult, I find it quite fun).
What have been the best toys in your home? I'd love to hear!
If you liked this post about the best toys, here are some other posts you might enjoy: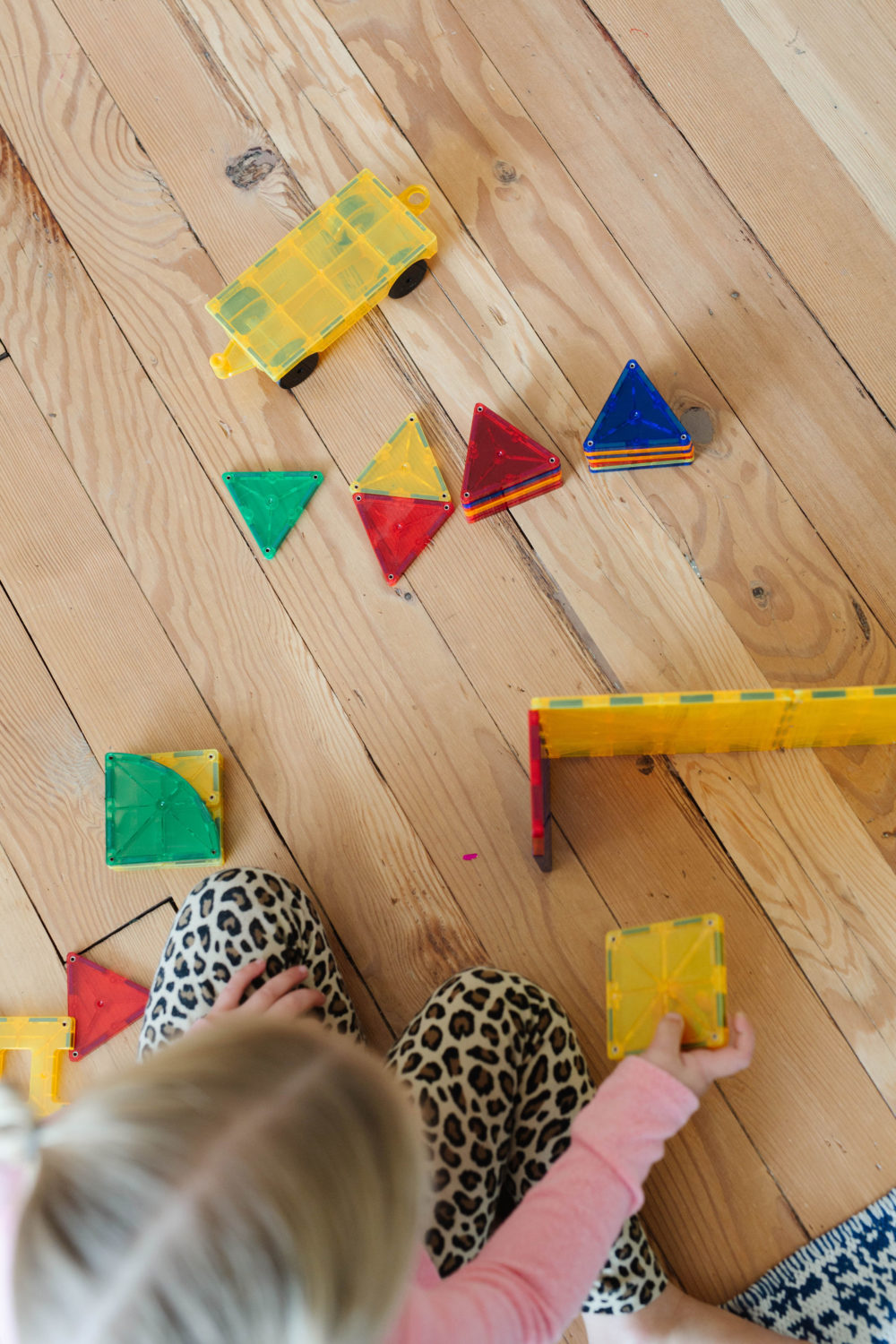 Photos by Heather Mildenstein