If you know me in real life, you're not surprised to hear that I love a calendar.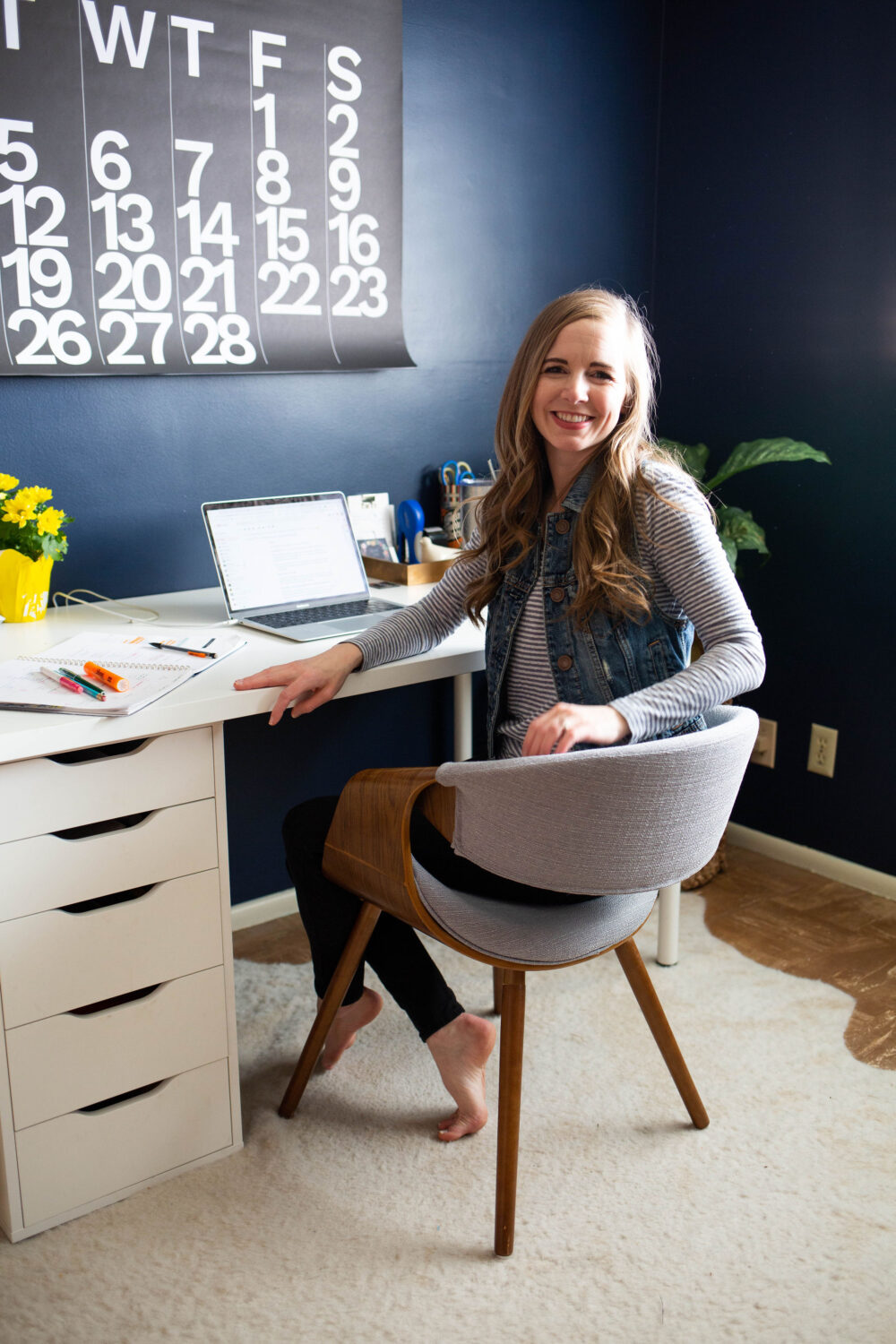 Give me an organization system and I'm basically all in.
I also don't want to make it too complicated – a system that you can't maintain isn't any use at all.
Here are the ones I use to keep my life in order!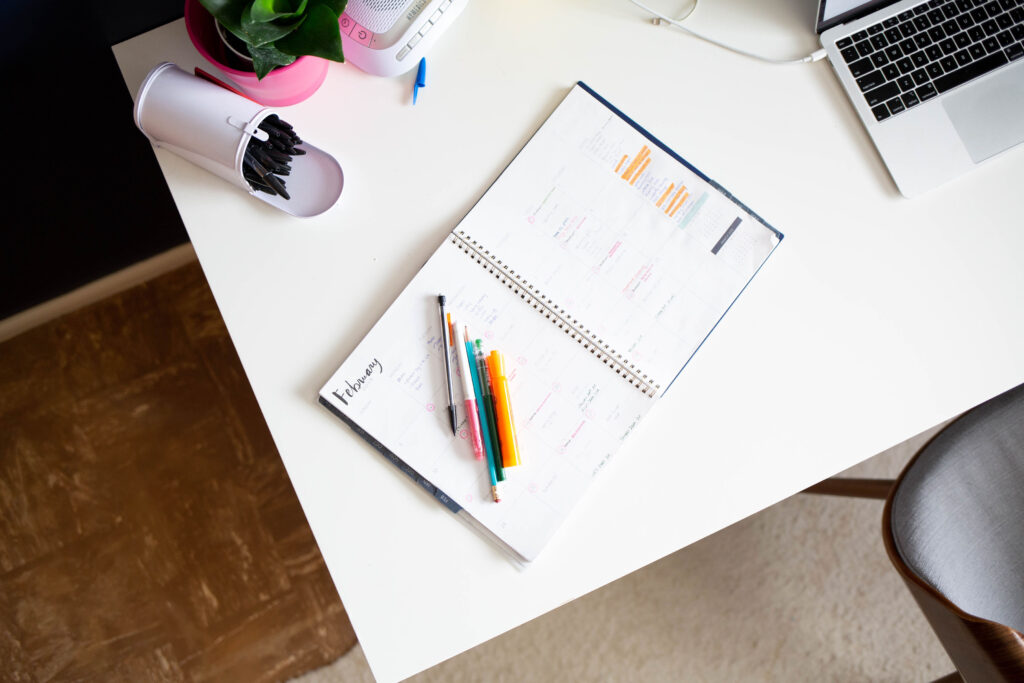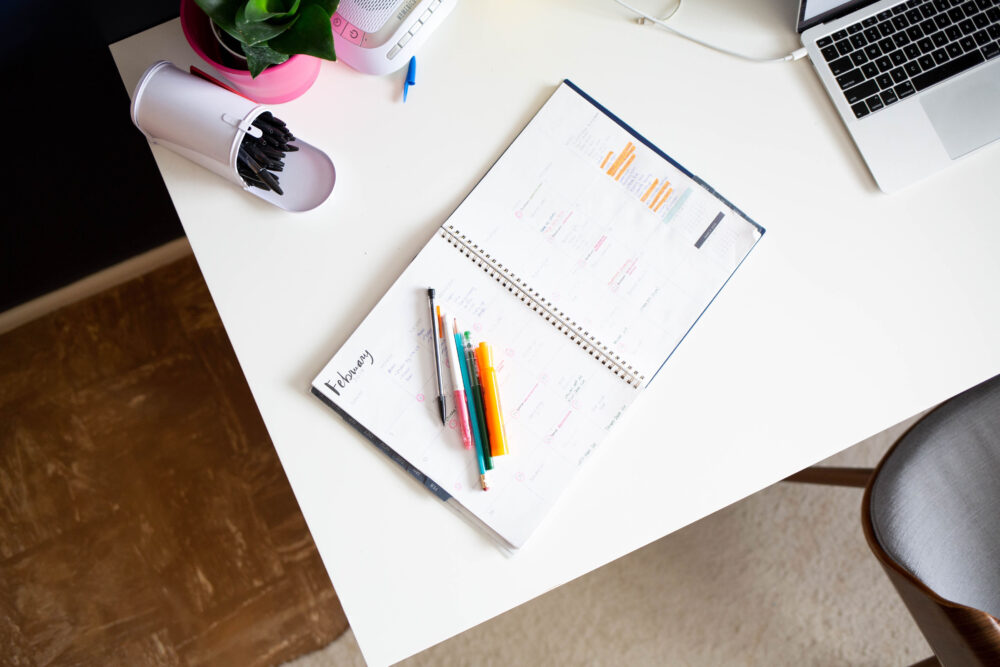 Calendars, Organizers and Planners: How I Schedule My Life
For all my appointments – dentist visits, birthday parties, conference calls, play dates, etc – I use Google Calendar. I love that Bart and I can share calendars, that I get reminders on my phone, and that I can access it from my phone or computer. I don't write down ANY of these kinds of things in a paper planner.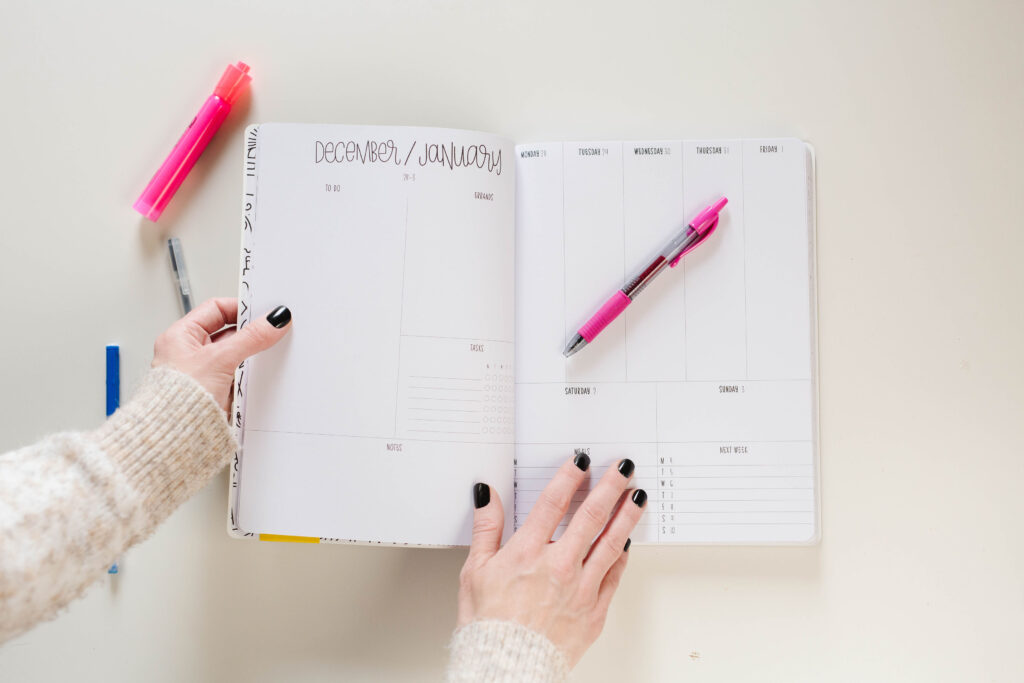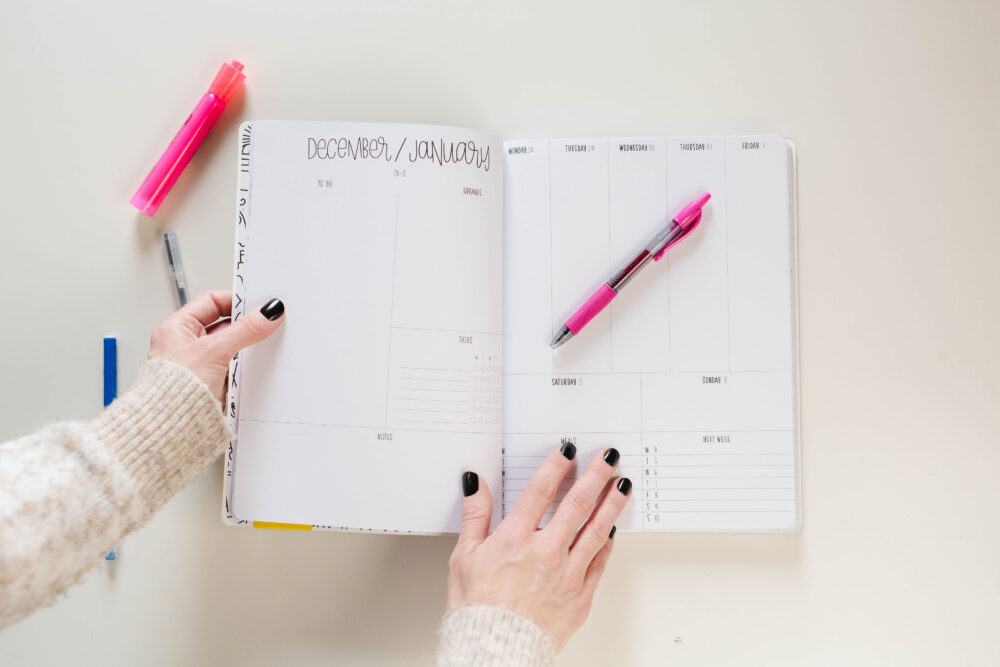 For my daily to-dos, long-term planning, and goals, I use the Rad & Happy dated planner. I started using it in 2019 and it's the best planner I've ever used (at an incredible price). When I finished my last one (which ran from summer of 2019 to the end of 2020), it still looked virtually brand-new. The layout works really well for me, and I use it every single day. It lives on my desk and I take it with me when I go work at the library while our nanny is with the girls. Every night before I go to bed, I write down my list for the next day and I mark things off with a highlighter as I finish them. The dated 2021 planner is currently sold out, so if you want a 2022 one, make sure to order when she releases them this summer.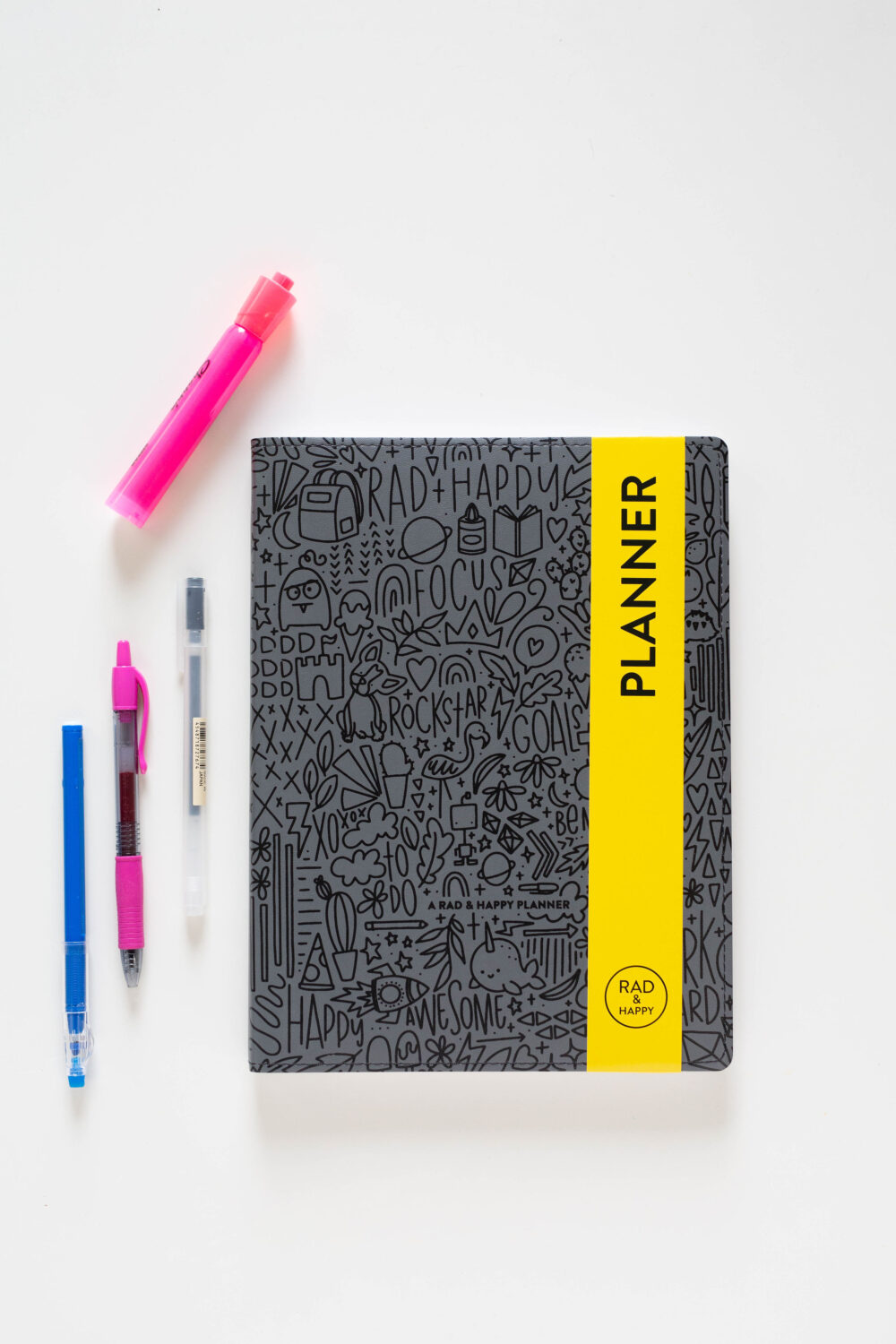 For my blog, I use a monthly paper calendar that I usually just buy at Staples. I like tabs so I can easily flip between months and I only use the monthly layout pages. I write my blog post topics in the correct day in pencil (so I can move things around as needed), circle the date in (erasable) marker when they're scheduled and ready to go and put deadlines at the bottom of the square in red erasable pen. I also use the margins to track sponsored posts so I know how much I've booked and can keep track of when they've been invoiced and paid.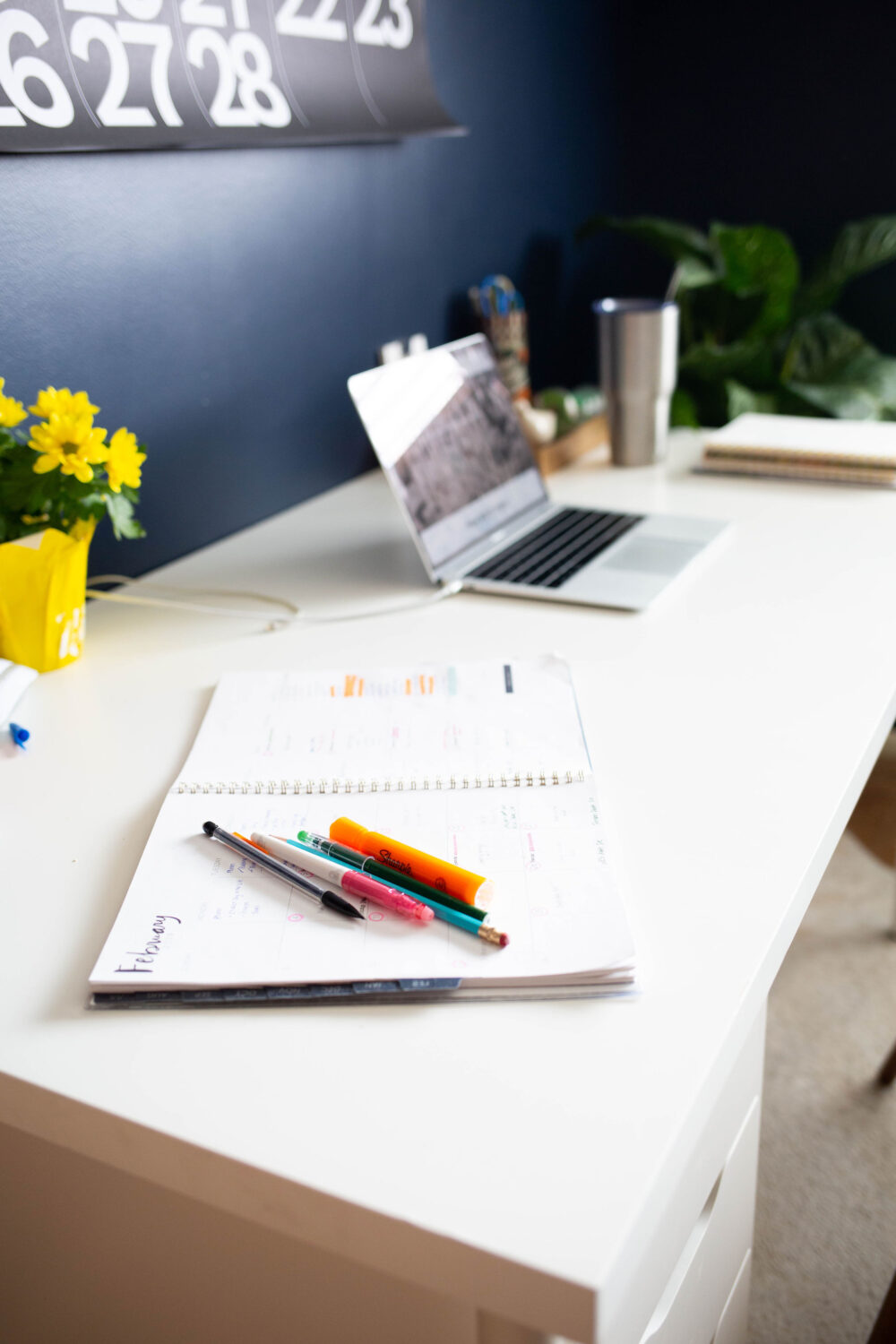 I also have a giant wall calendar above my desk which I don't write on at all but is super handy for quickly checking dates (like . . .what are all the Wednesdays this month for the Everyday Reading Book Club schedule?). I usually use the Amazon version of the Stendig calendar which I prefer because it starts on Sunday instead of Monday, but this year I forgot to order one before it sold out, so I have a legit Stendig this year.
Are you a paper planner person or do you go fully digital? Or some combo of the two? I'd love to hear!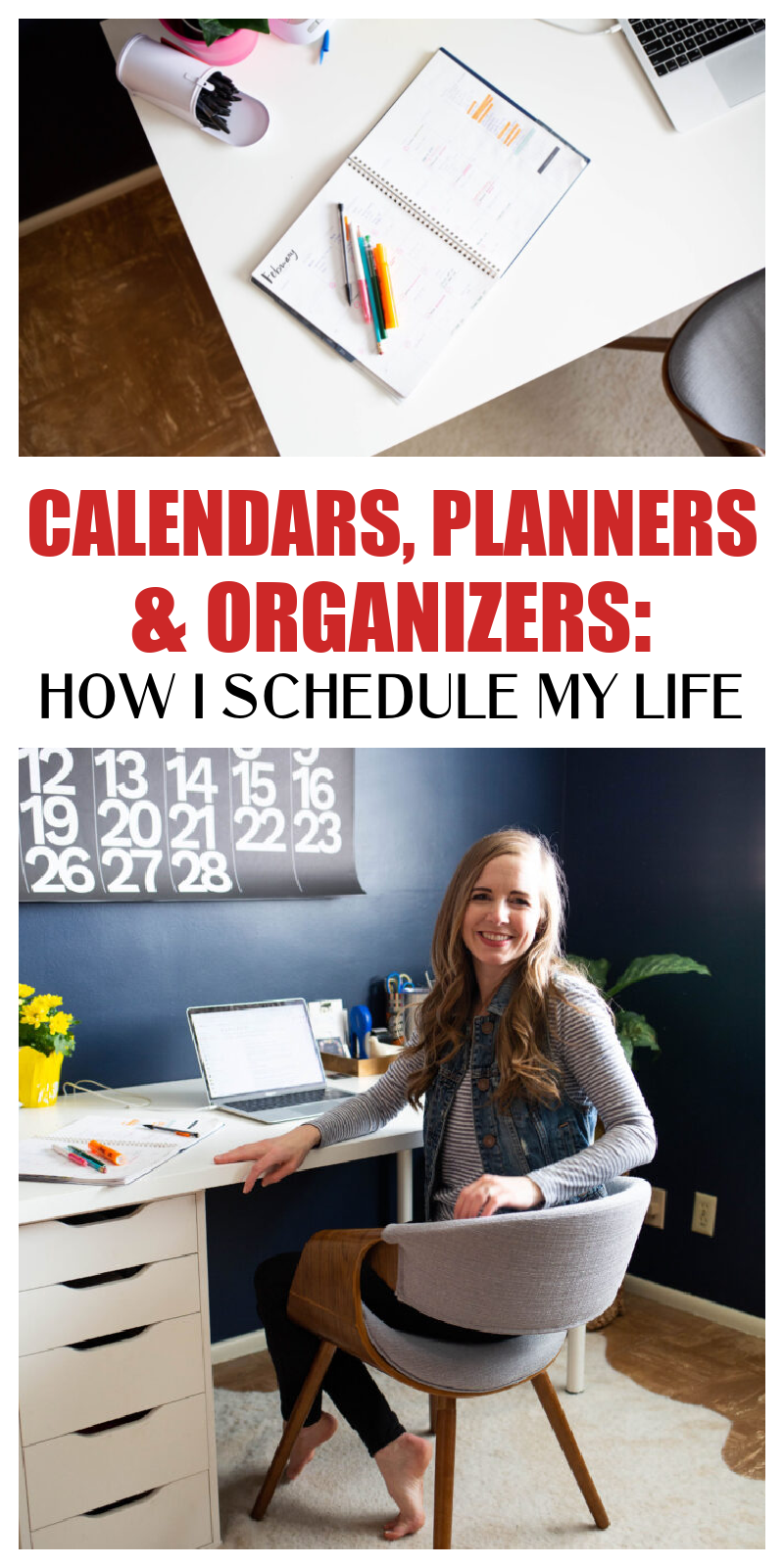 If you liked this post about Calendars, Organizers and Planners, you might like these posts too: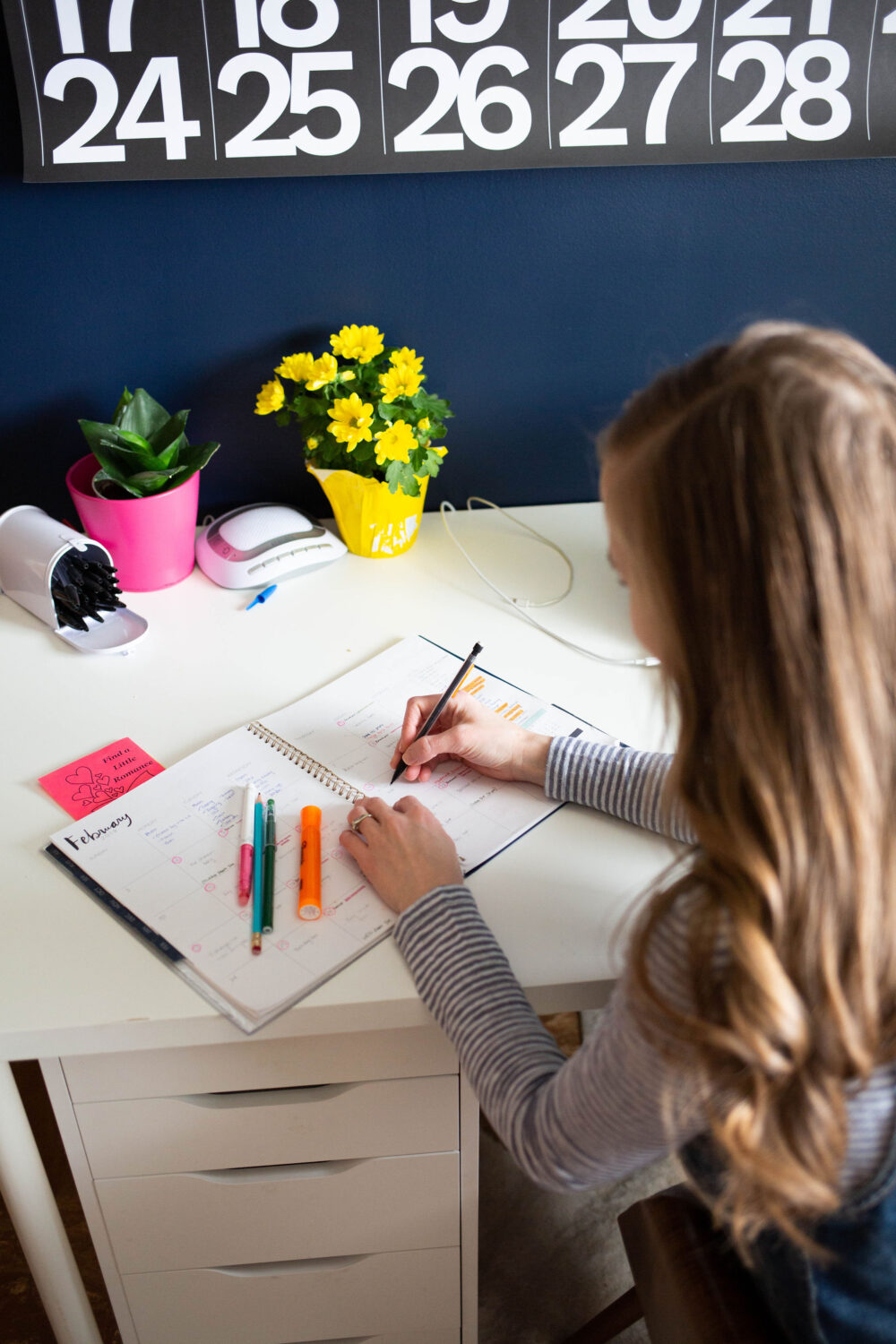 Photos by Heather Mildenstein