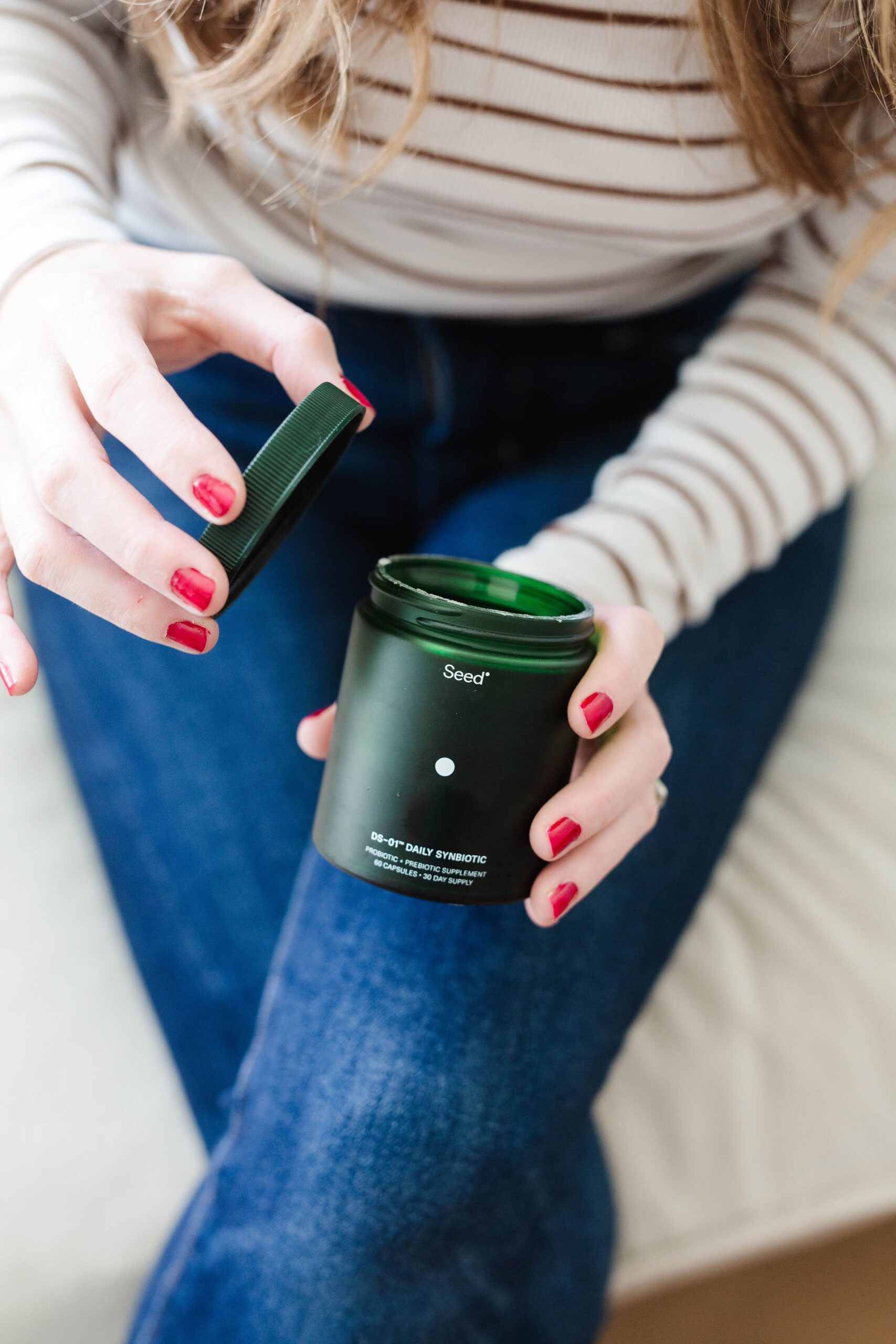 This post is sponsored by Seed but opinions are my own
One of my favorite things in the world is automating tasks so I don't have to think about them very much.
I love habits because they do the heavy lifting for me so I can spend my mental energy focused on other things while my habits run in the background.
These are five daily habits that help keep my days running smoothly without me really thinking about them at all!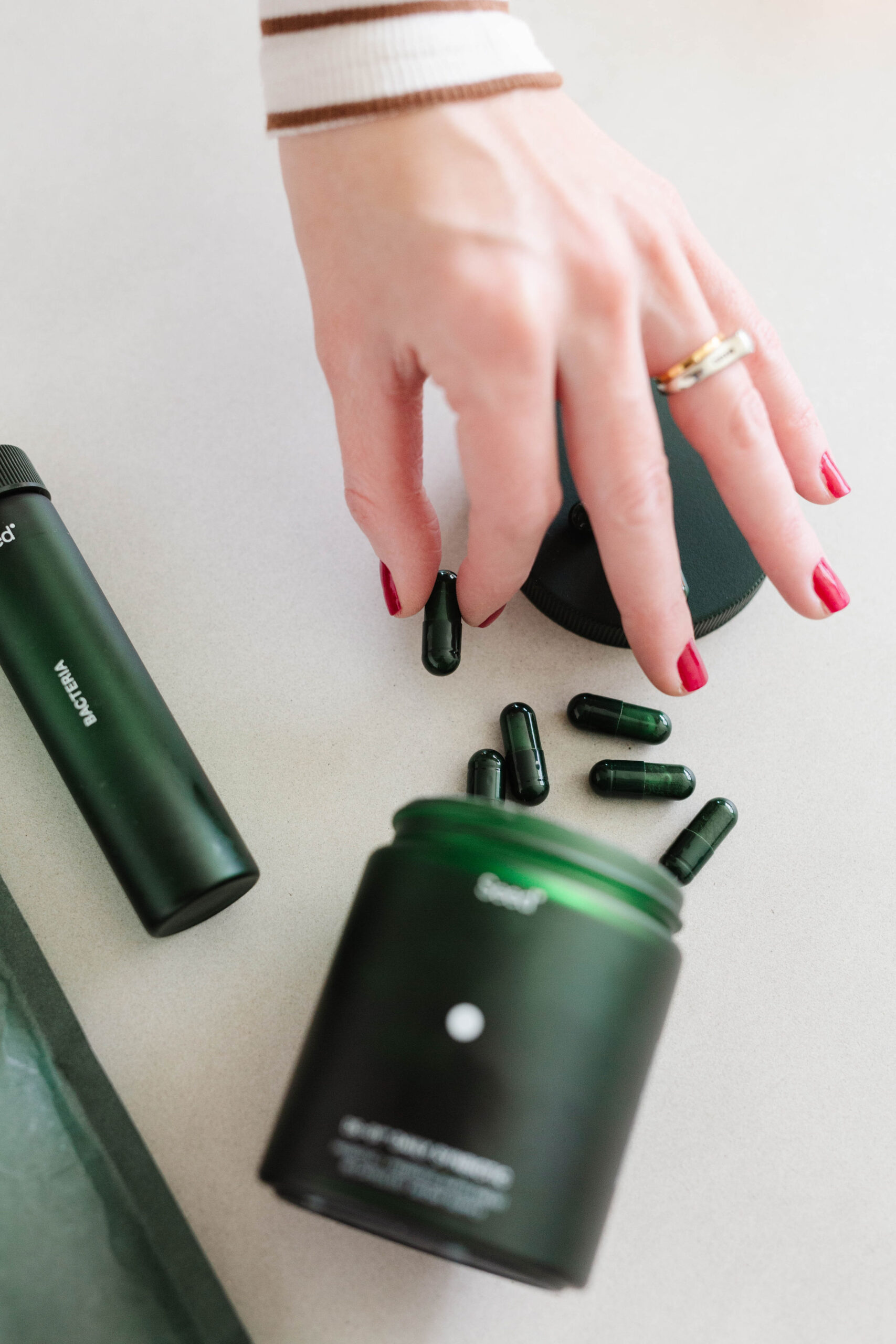 5 of My Best Daily Habits
Get enough sleep. This is my fundamental key to staying sane. I'm a thousand times more patient and happy when I get enough sleep. Virtually no book, no movie, and no activity is worth me staying up late. I go to bed between 10 and 10:30 every night so that I can get at least 7 and usually closer to 8 hours of sleep every night. And if I have a bad night's sleep, I almost always take a nap in the morning to make up for that lost sleep. I don't want to try to power through a full day feeling depleted and miserable. I took a nap virtually every day for the six months after Star was born and the six months after Tally was born.
When I tell you I value my sleep, I seriously VALUE my sleep. More than I can even express. It is my greatest gift to myself every day.
Exercise 6 days a week. After years of struggling to make exercise a part of my daily routine, my kids are finally old enough that I can make it work (if you're one of those people who can work out daily while you are pregnant or nursing or waking up all night long, I salute you. I am not one of those people). But now that my sleep schedule is more predictable, I love working out first thing every morning.
Three mornings a week, I go to a circuit training class at the gym and while I wouldn't call it exactly FUN, I love having an hour to visit with friends while we do sprints, bicep curls, and burpees. On the other days, I run outside if the weather is nice or walk on the treadmill in our home gym or do an OpenFit class. It's easier for me to do it six days a week than every other day because I don't have to make a decision "is this a work out day? What about today?"
Take a Probiotic. I started taking Seed's DS-01 Daily Synbiotic earlier this fall after I was chatting with a friend and she couldn't stop raving about them. And. . . now I'm raving about them too! Seed is a probiotic AND a prebiotic that was developed for systemic benefits beyond just digestive health – it also supports cardiovascular health and dermatological health. I take two every morning after I work out and before I eat breakfast.
One of the things that really sets Seed apart is their 2-in-1 capsule. Most probiotics get destroyed by your stomach acid before they even have a chance to reach your small intestine, but Seed has a nestled capsules, which means it has 100% survivability of the probiotic to your colon. The prebiotic outer capsule is made from Indian pomegranate and serves to protect the inner probiotic not only from your digestive tract, but from environmental factors like temperature, which means it doesn't need to be refrigerated. I just keep my glass bottle on my kitchen counter so I'm reminded to take it every day.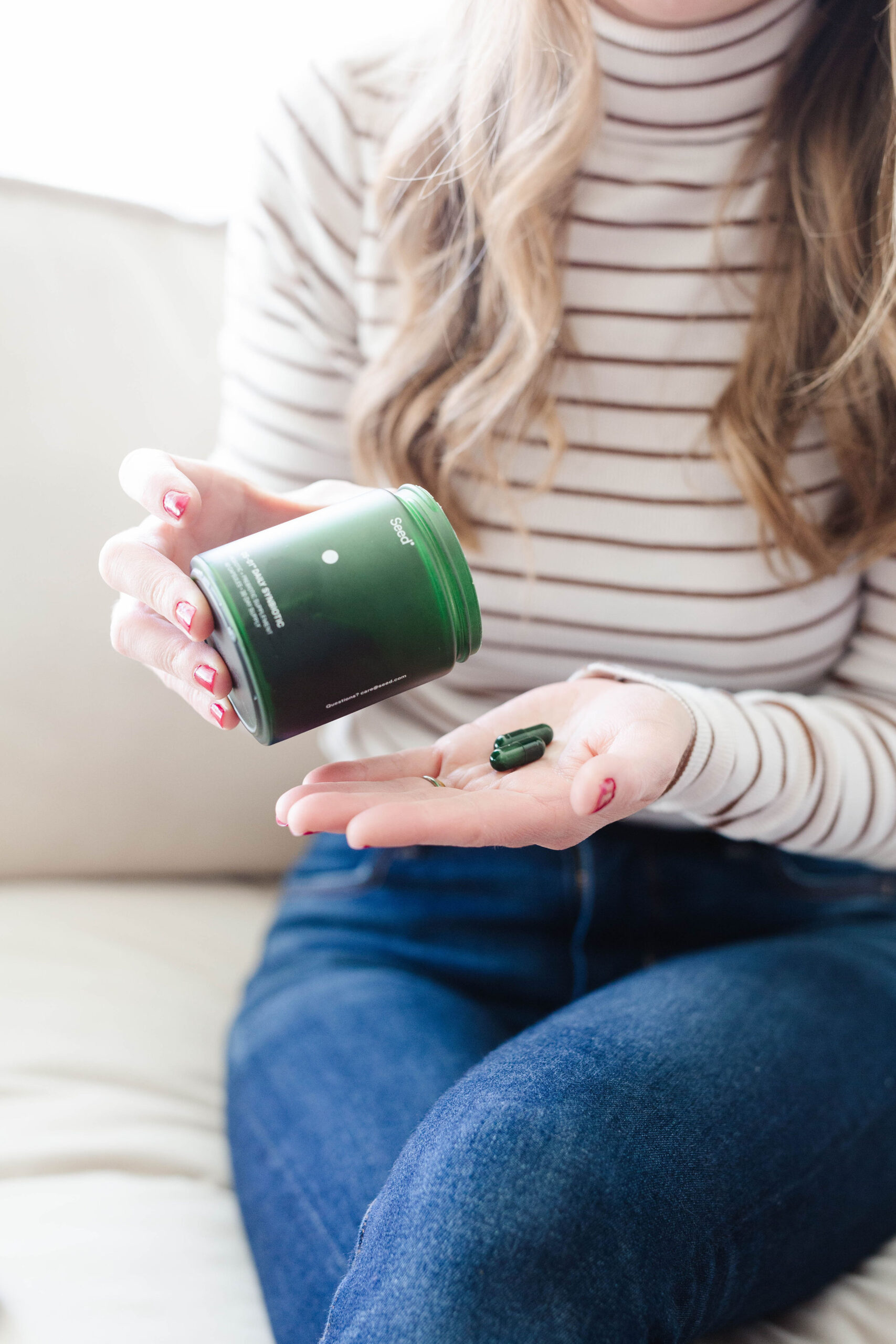 The other thing I love is that your first order comes in a glass bottle and then your monthly refill comes in a home-compostable pouch so you're not running through plastic bottles every month (there is also a little glass travel bottle for when you're away from home).
I've been SUPER impressed with Seed and it really helps my whole body feel great all day long. You can use my code JANSSEN for 15% off your first month's supply!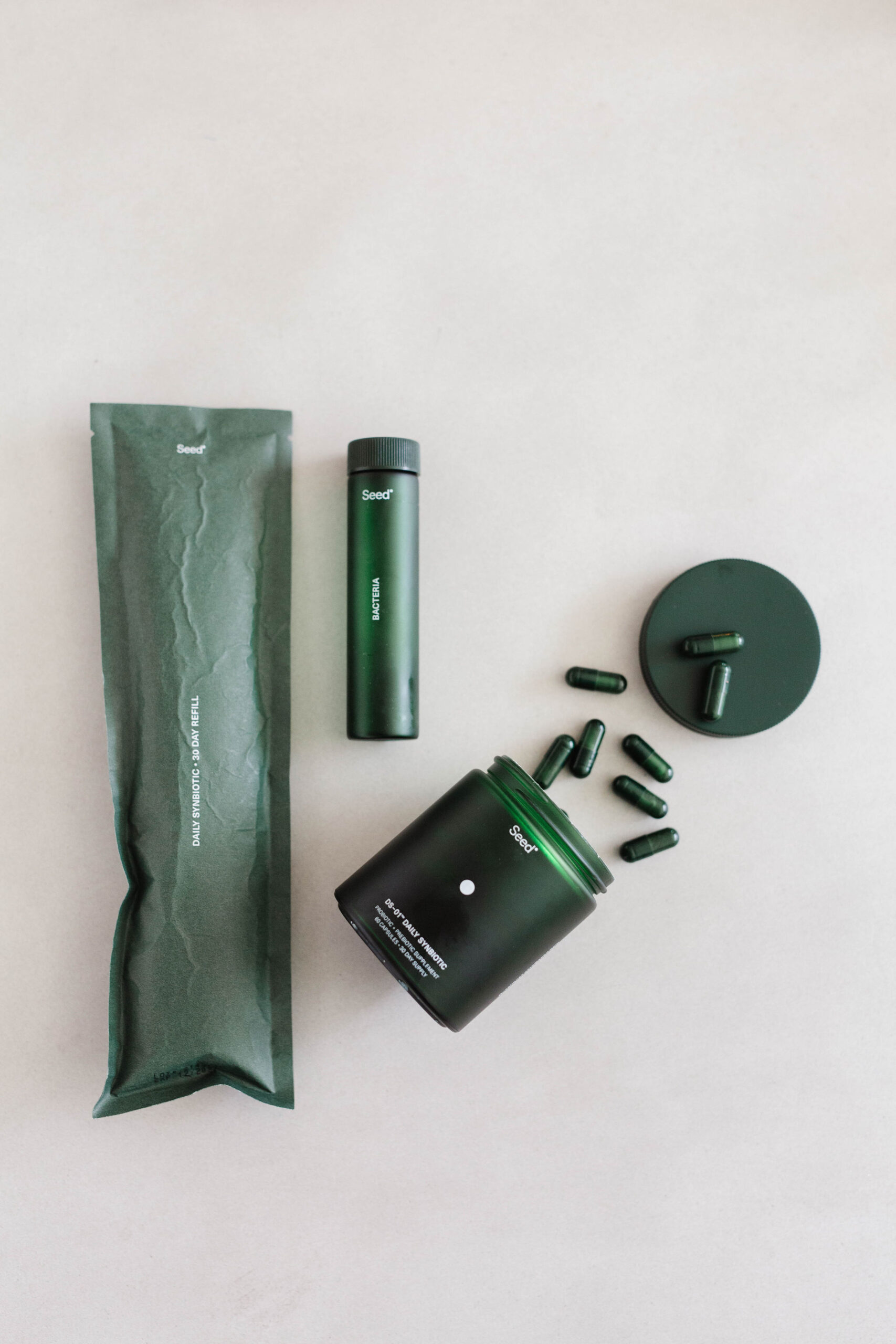 Eat the same breakfast. Having the same breakfast every morning takes so much mental energy out of my mornings. I have sautéed vegetables scrambled with half a chicken sausage and two eggs, topped with feta, hummus, and sriracha sauce. I've eaten it virtually every morning for the last four
Drink a TON of water. I keep a big water bottle in my fridge that's always cold and a nice big insulated mug on my desk, and I go through each of them at least once a day. Having them easy to grab wherever I am or easy to take with me means that I drink a lot of water without even thinking about it and, in combination with my Seed Daily Synbiotic probiotic promotes clear skin, which I'm always happy about.
What are your best daily habits? I'd love to hear!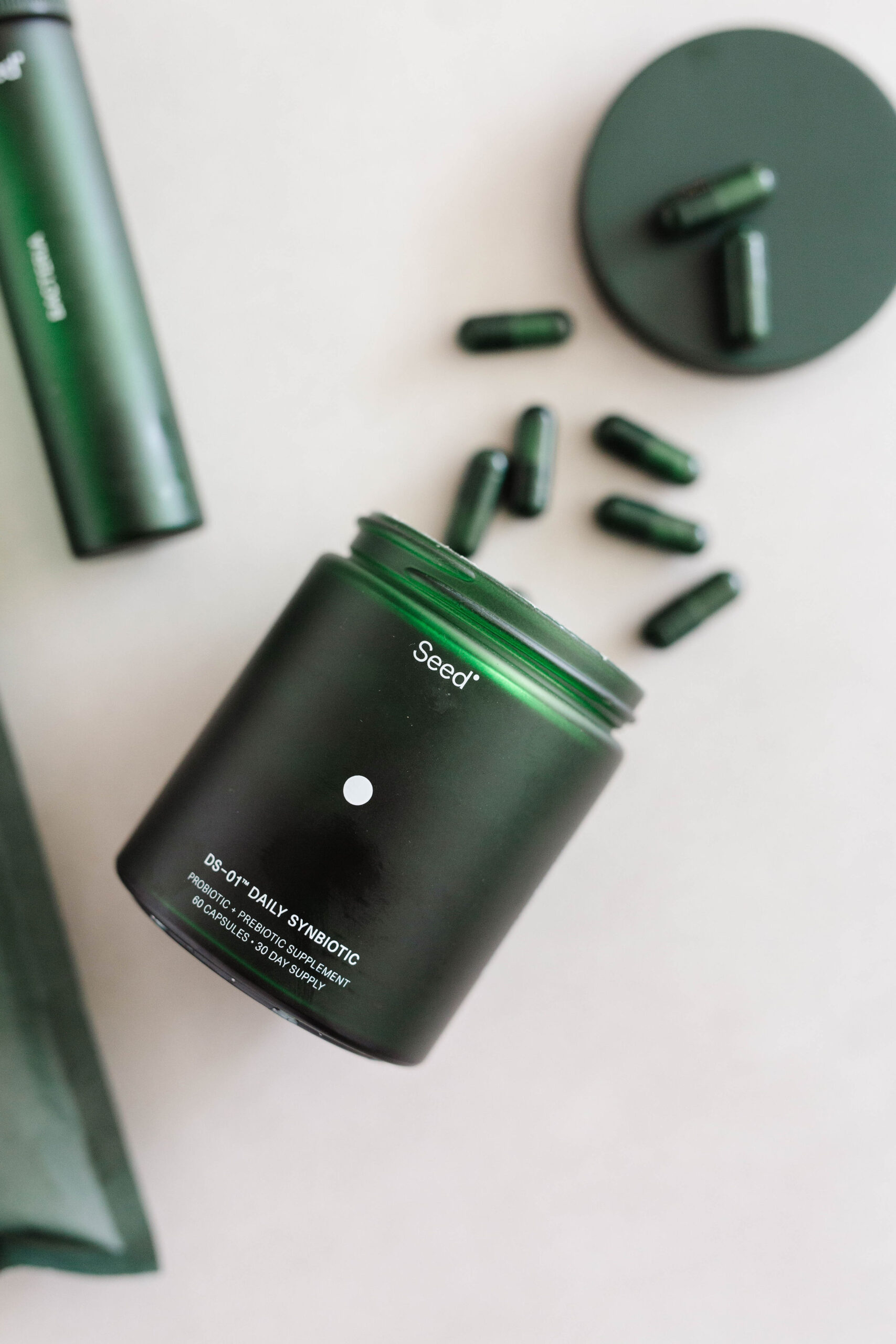 Photos by Heather Mildenstein