This post has been sponsored by Danone. All thoughts and opinions are my own.
Do you feel busy?
I'm pretty sure everyone feels busy.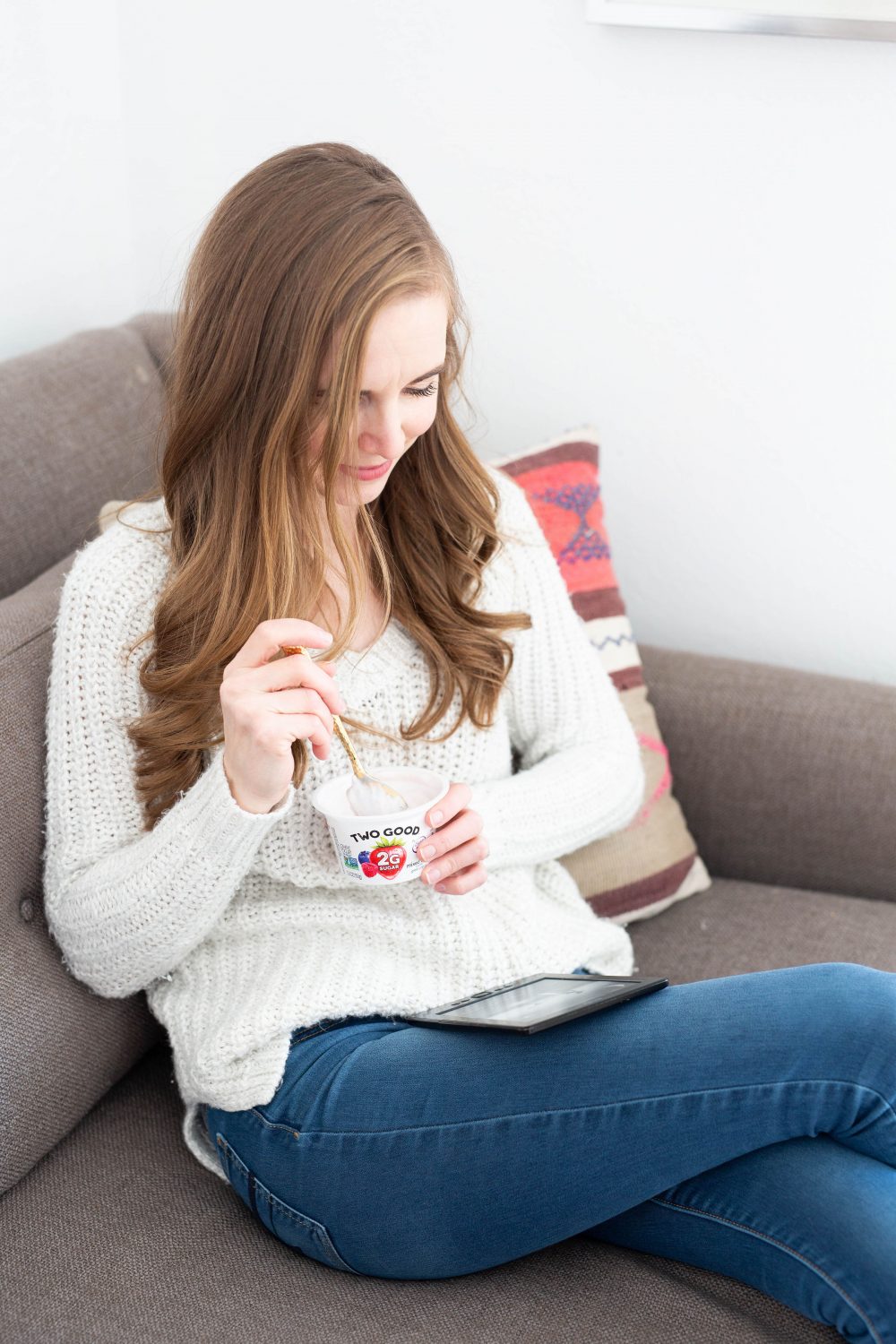 Between having four children and running two business, it's become something of a hobby of mine to be constantly tweaking my schedule to make it more efficient and effective.
I'm always looking for changes that reduce my mental load and let me focus on the things that really matter to me and that I WANT to devote my brain power to (laundry is most definitely not one of those things).
These are 5 changes I've made to my schedule in the last few months that have really worked for me, and I've teamed up with Albertsons and Two Good™ by Light & Fit® to share them today. Right now you can save $0.50 off 1 Two Good™ Yogurt – click below to save at your local store!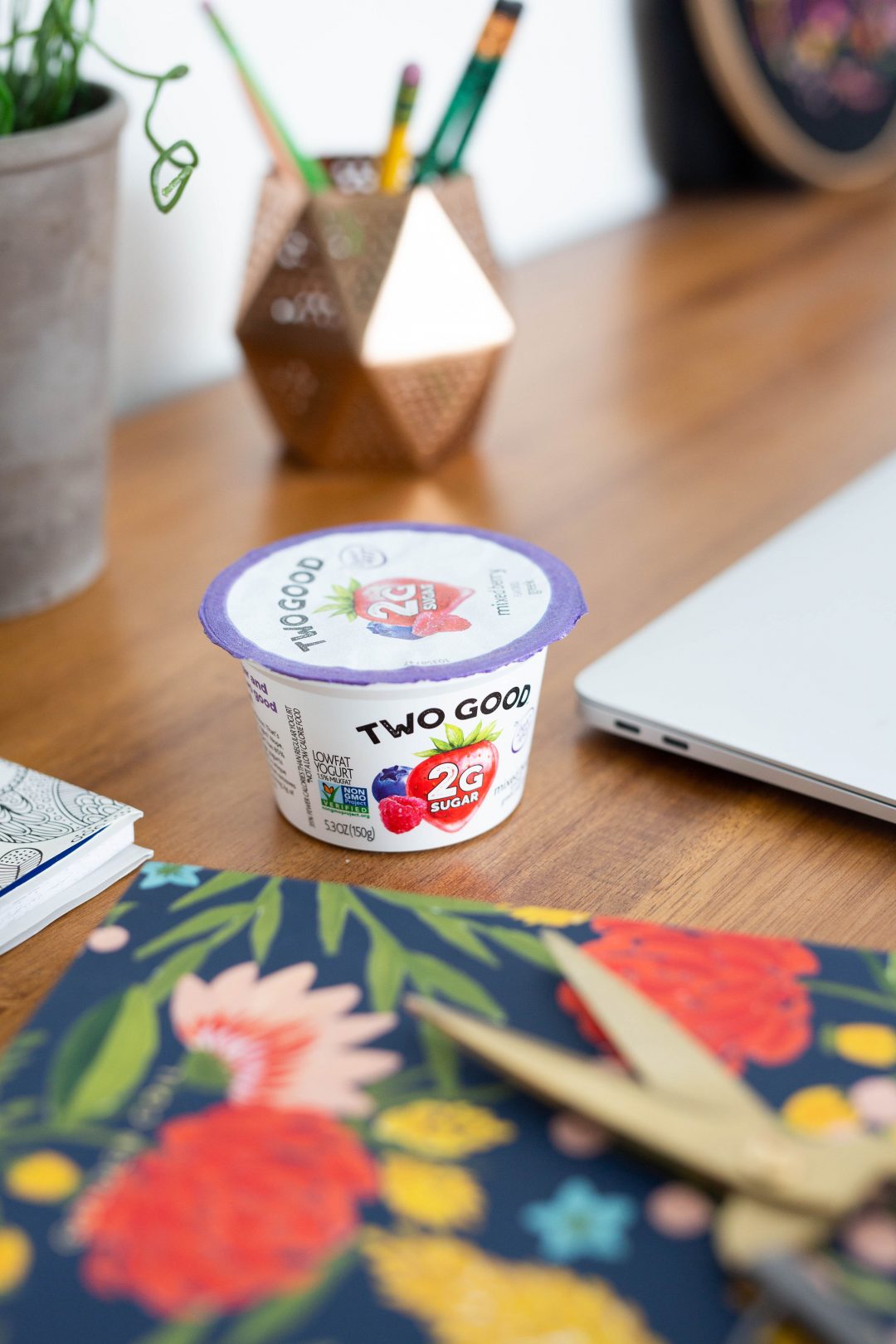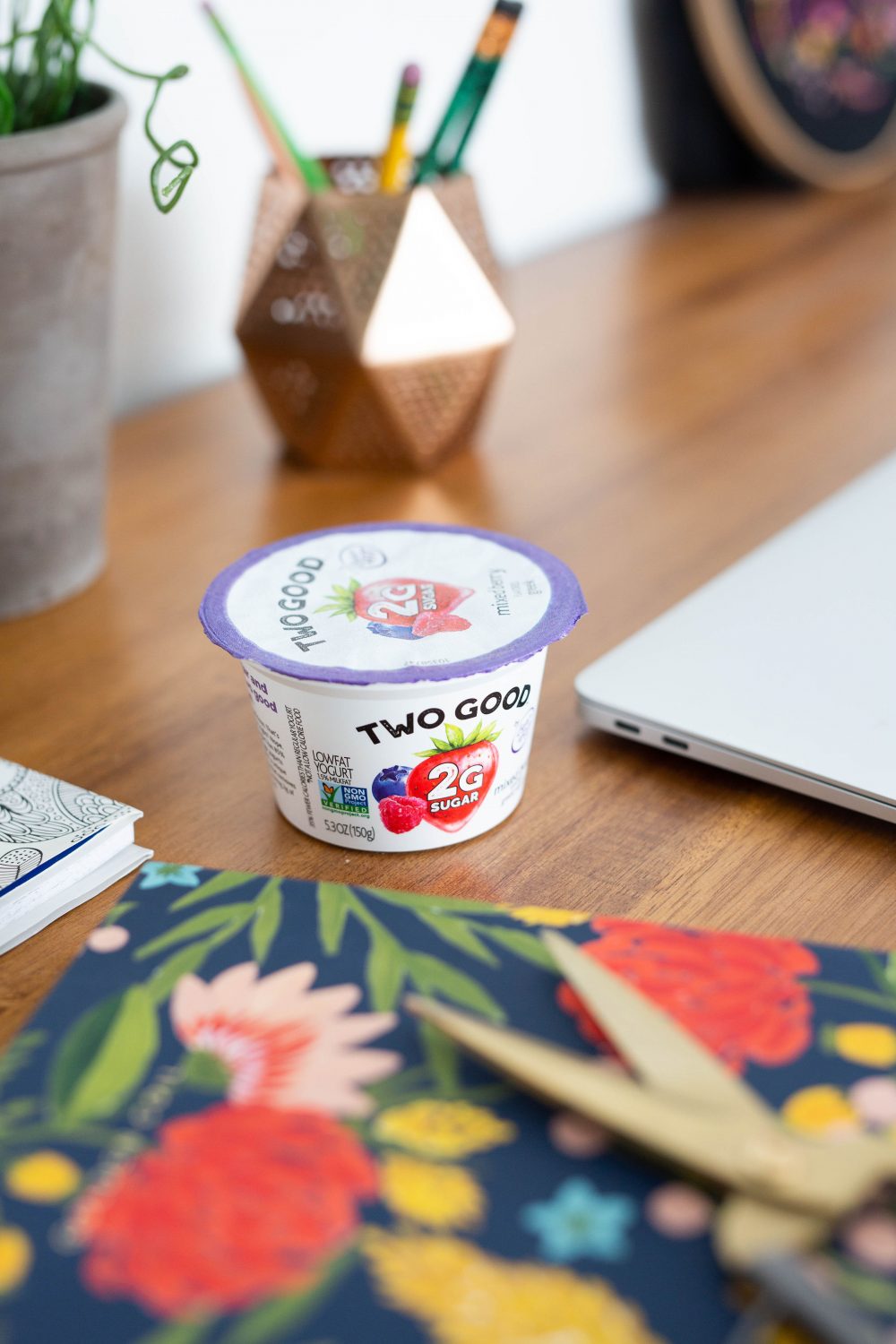 More babysitting hours
I have to admit that having someone else watch my children is not my favorite thing (mom guilt for sure), which meant that I was always trying to have the minimum amount of babysitting I could possibly get away with. But at the end of the year, when my current babysitter graduated and took a full-time job, and I was looking for a new babysitter, Bart said, "You have GOT to have more hours to work." I went from 7 hours of having a babysitter here to 12.5 hours and it's made a WORLD of difference in my stress-level. Instead of constantly feeling like I'll never get everything done, I feel so much more relaxed now knowing that I have the support to get my work finished. It also helps that our new babysitter is a rockstar and all four of my girls LOVE her. Which leads to change number 2. . .
Putting a hard stop to work when my girls get home from school 
Because I now have enough hours in the mornings to get my things done, I can completely turn off work mode when the girls get home from school. I've struggled for YEARS with this because I just couldn't get everything I needed to done, so I found myself always sneaking back into my office to answer one quick email or respond to Instagram comments in my bedroom. It was so exhausting and made me feel like I was never off the clock and like I never got to be the kind of mom I really wanted to be. But now I shut down my laptop, put my phone away and the afternoons are so much more delightful for all of us. (I also told my girls that I was making this change and gave them permission to hold me to it). I have time to make dinner without stress, I can sit on the couch and read a book while they play, we play tons of games, and basically I just feel so much happier about life.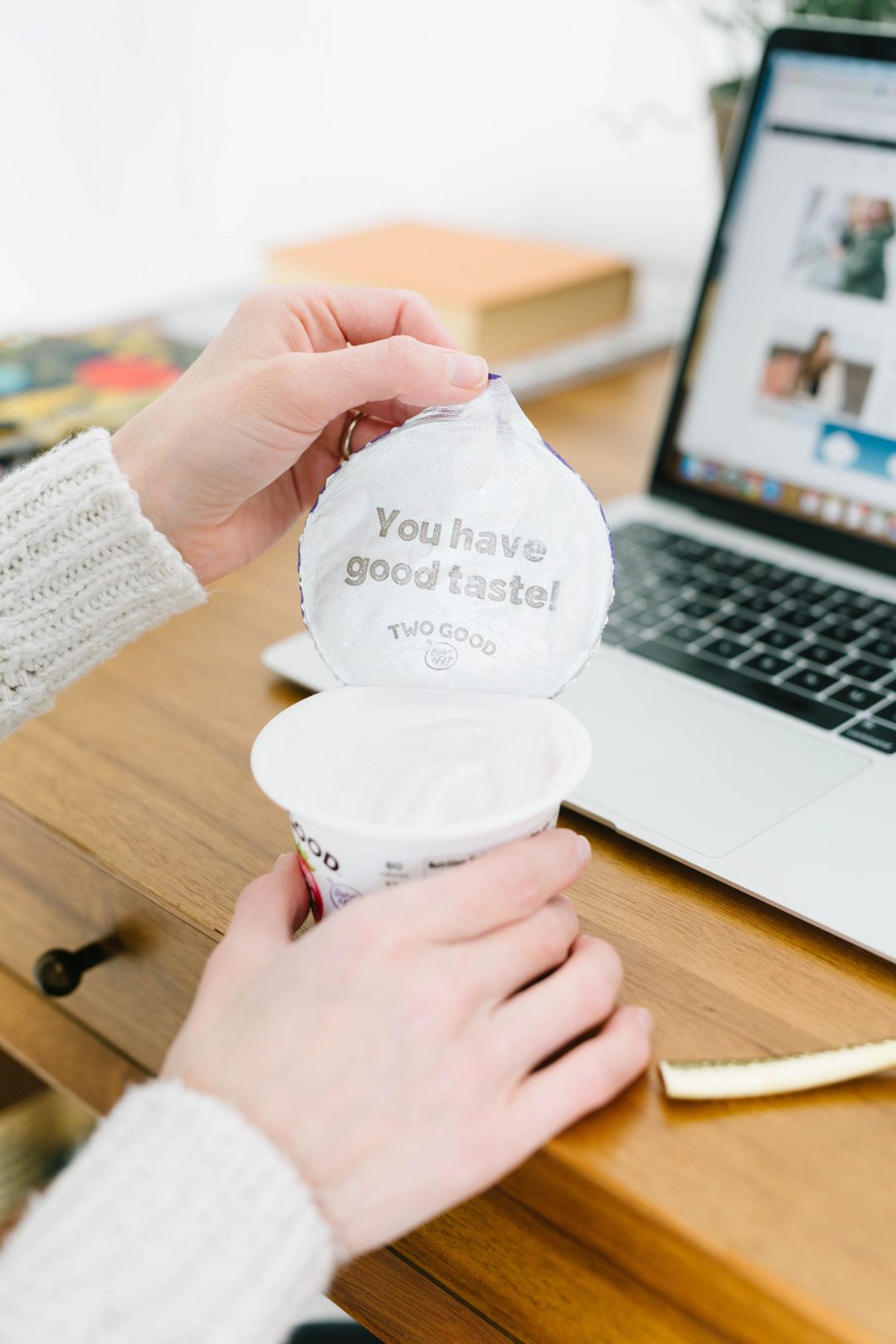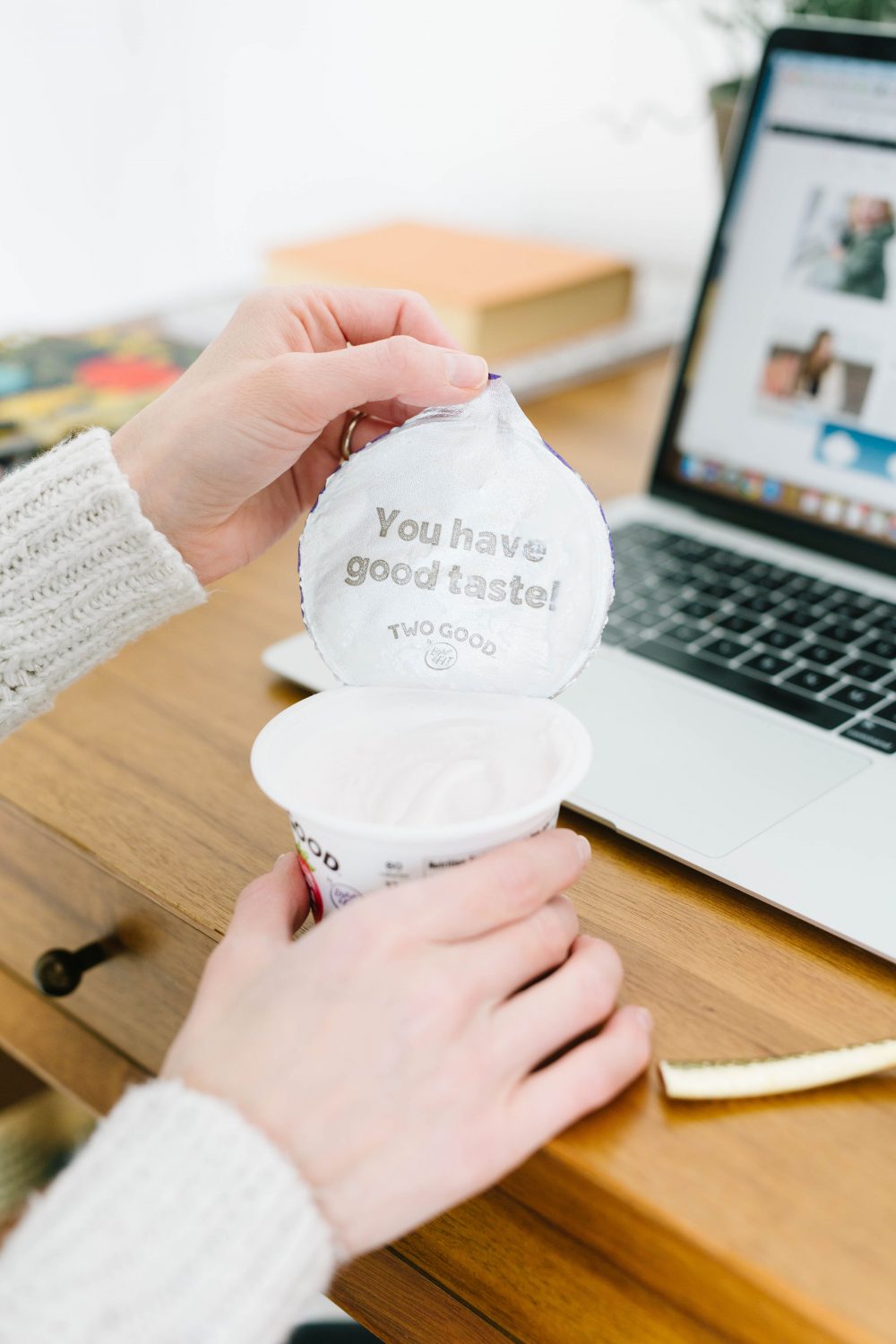 Eating a mini lunch at my desk
I eat a pretty substantial breakfast most mornings, and I realized after this year that I'm generally not hungry for a big lunch when that time rolls around. Now, once Tally goes down for her nap and Star is in quiet time, I eat a mini lunch at my desk while I work. Trying new yogurts is one of my favorite little hobbies and when I saw Two Good yogurt, which only has 2g of total sugar per 5.3oz serving (that's 85% less sugar than average yogurts!*) you know I had to try out it. Paired with a banana or a clementine or a few crackers, it's turned out to be the perfect mini lunch that keeps me full without making me too full or drowsy to finish work before the girls get home. It also has 12g of protein, which I'm always on the lookout for now that I've started doing more weightlifting and it has 80 calories. It's also made using a slow-straining process that removes most of the sugar from the milk that's used to make yogurt, so it's thick and creamy without being super sweet.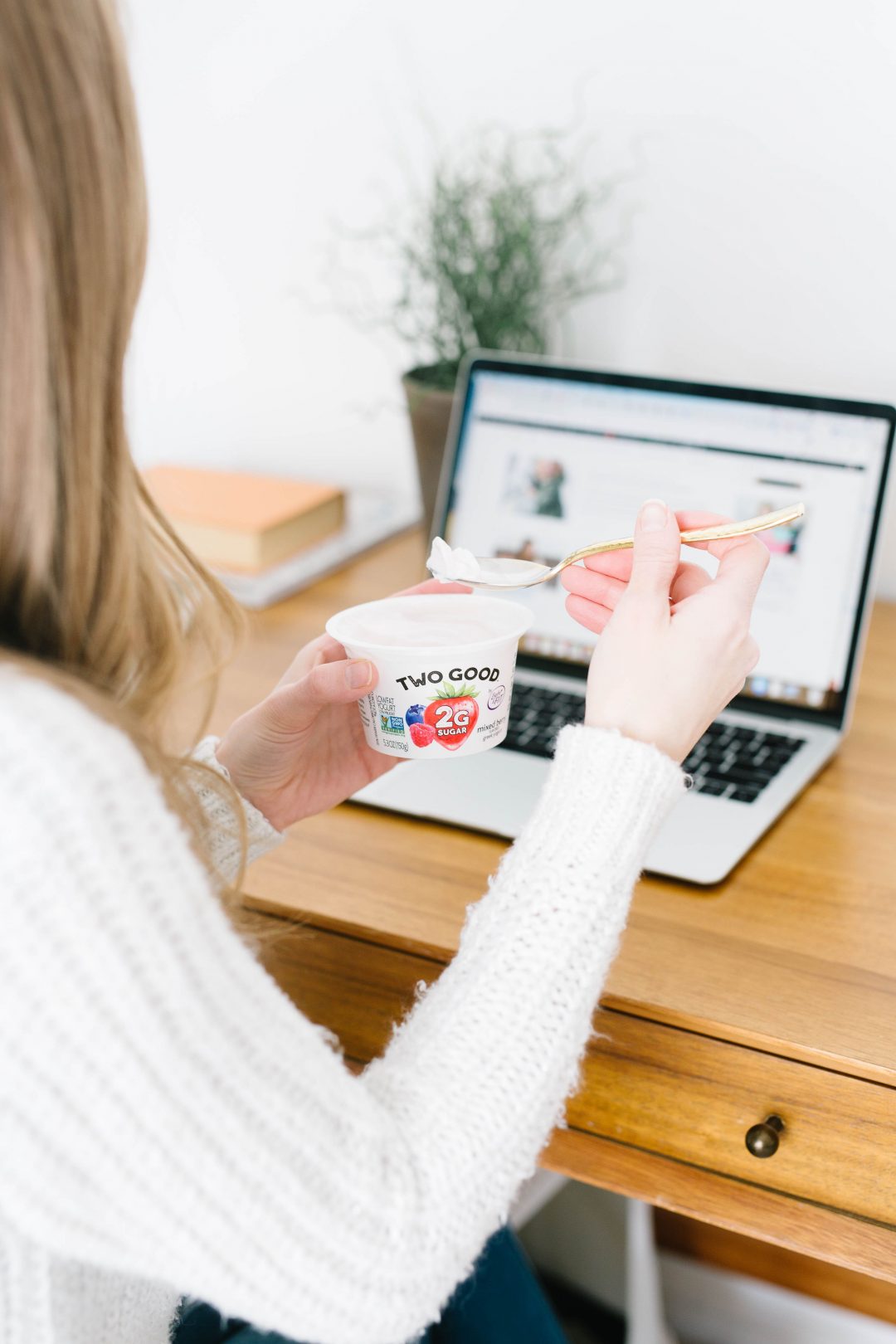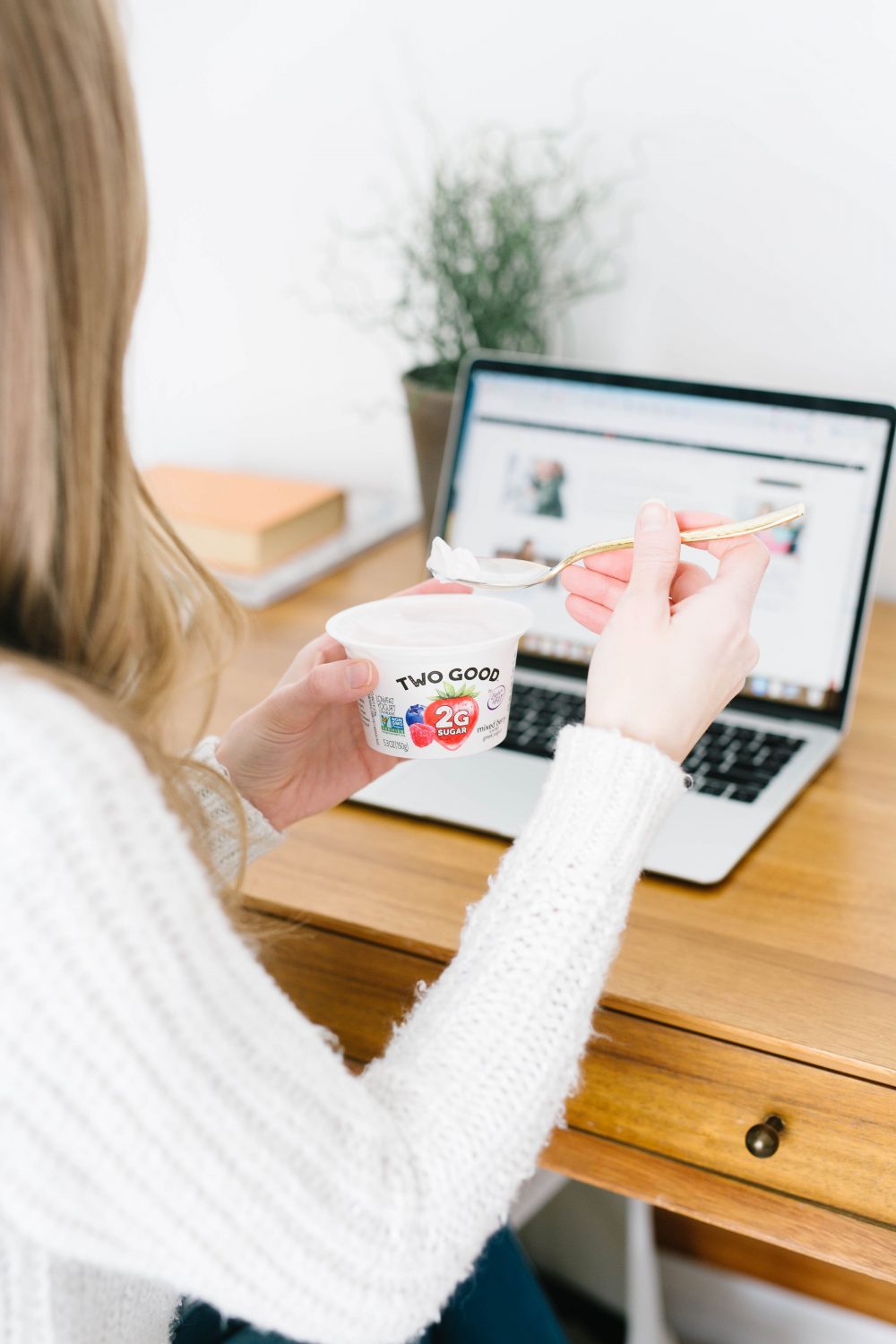 You can pick it up at Albertsons in the yogurt section of the dairy department. I'm pretty sure whenever I go to Albertsons for the rest of my life, I'll think of stopping in there to pick up snacks for Ani's preschool class when I inevitably forgot it was my day and had to swing by the Albertsons that was just one block away from her school (bless it for being so close!).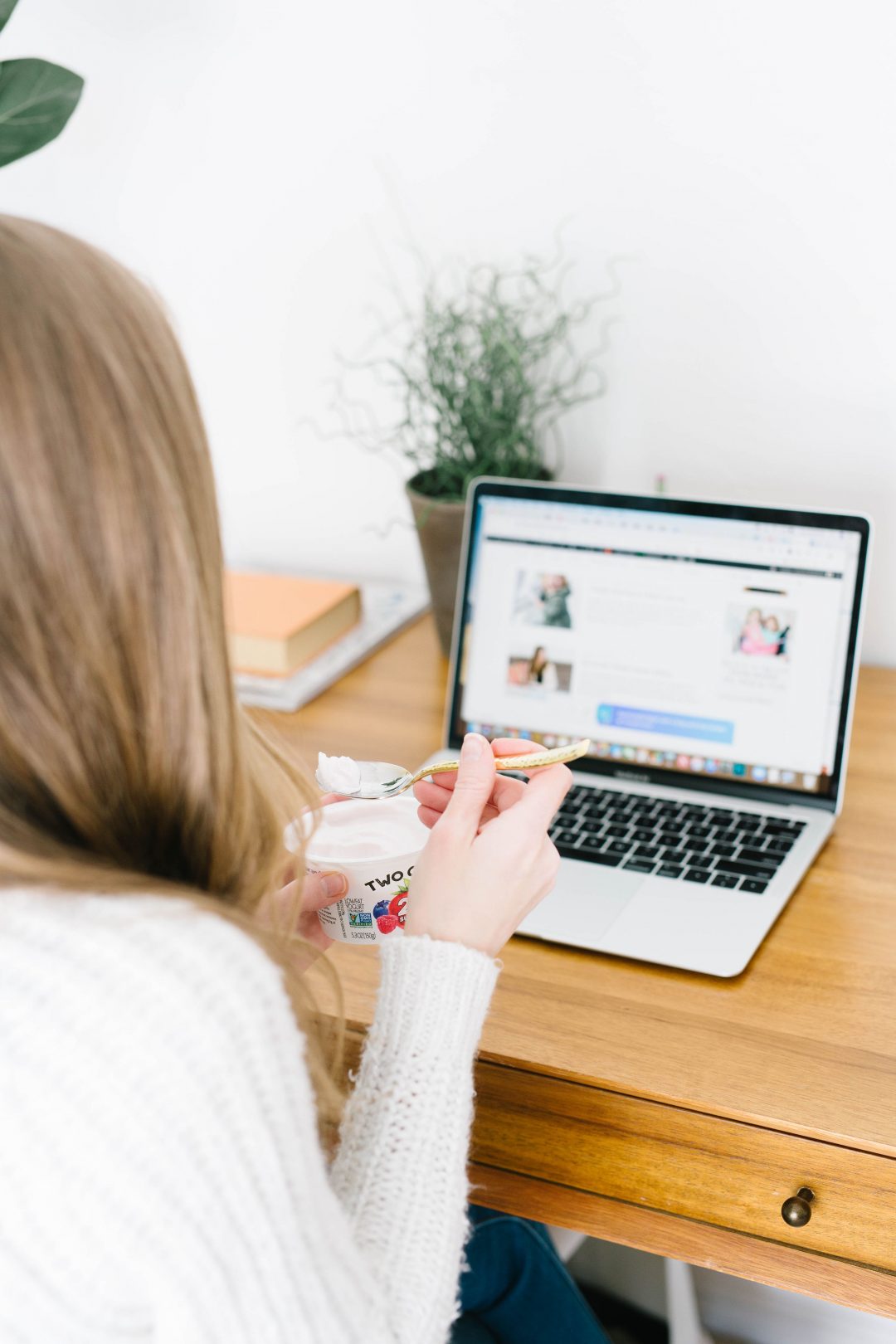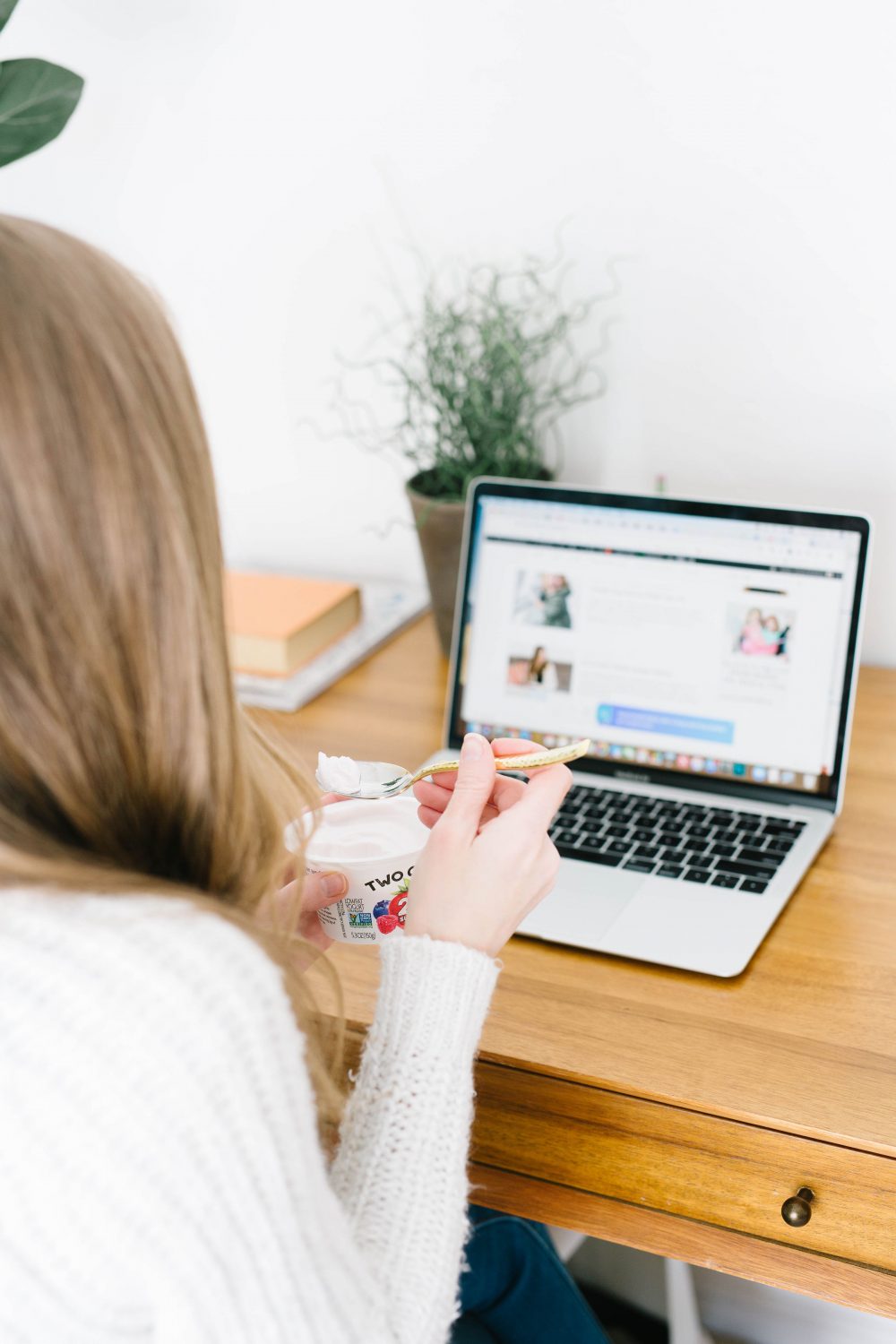 And there is a coupon you can download here so you can get $0.50 off 1 Two Good® Yogurt. If there's anything I like better than trying a new yogurt, it's trying it with a coupon.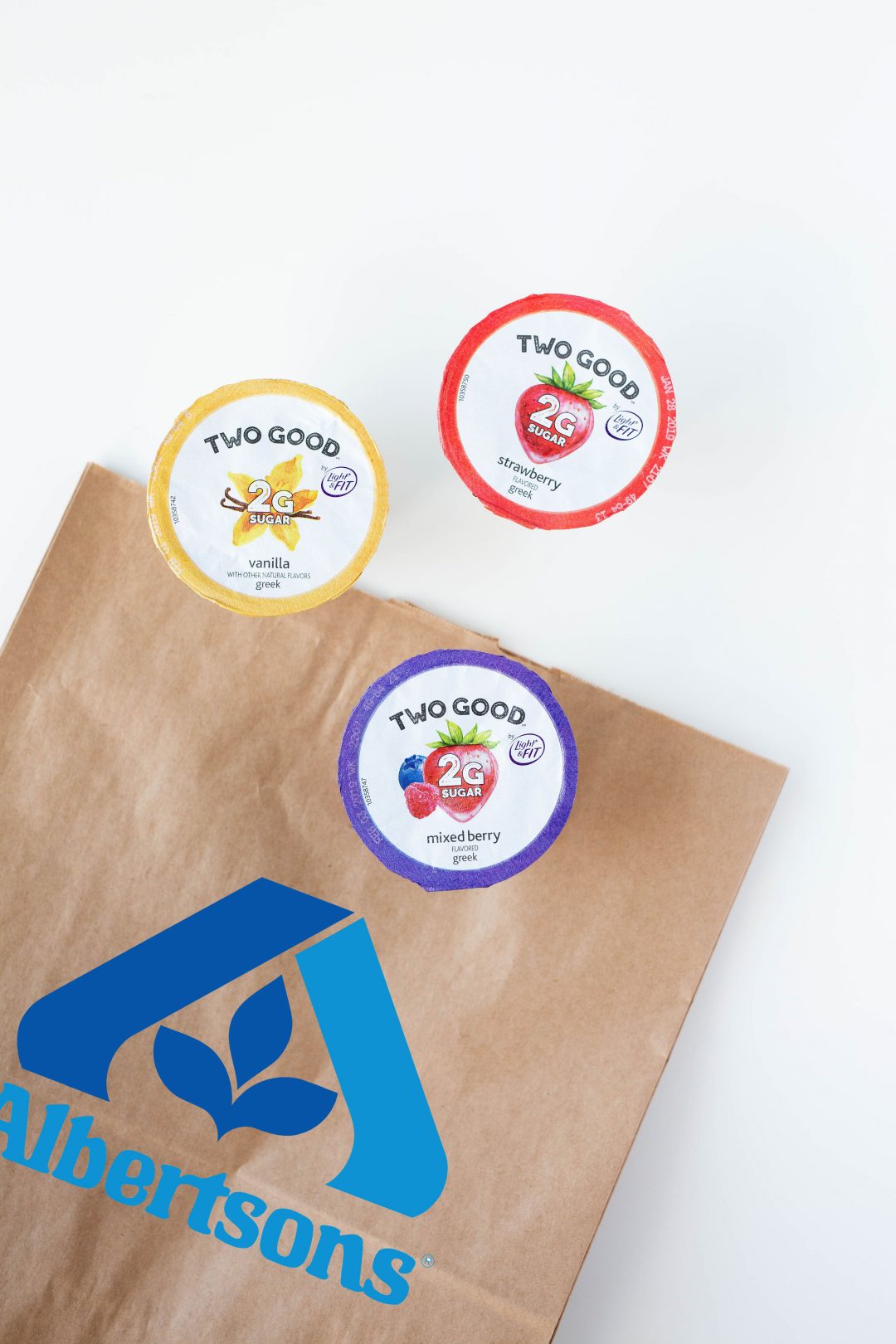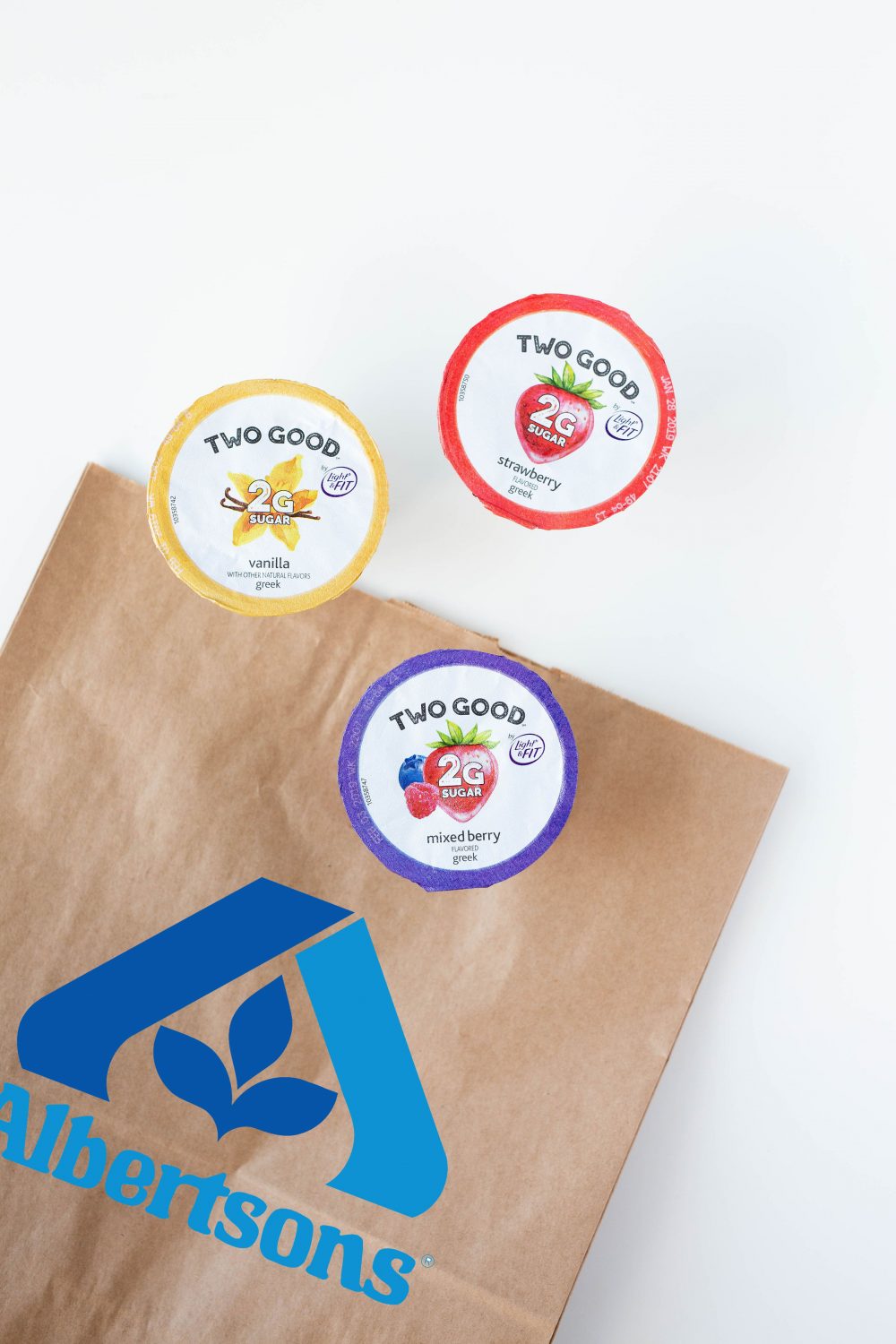 Going to bed earlier
When Bart and I both started going to our local rec center last fall, we had to move our bedtime earlier to accommodate for earlier mornings. I am NOT someone who can skate by on 4 or 5 hours of sleep. I need at LEAST 7.5 hours, if not 8 or more, and I need those basically every single night. Otherwise, I start dozing off the second I sit down to read with the girls or I just have zero energy to get anything done. In the past, our goal was to be in bed by about 10:15 and asleep by 10:30 (which we were pretty good about), but now we aim to have the lights off by 10 and more often by 9:30 or 9:45. I'm completely useless in the evenings anyway – getting any sort of work done is just not possible for me once the girls are in bed.
Spending 5 minutes before bed planning out the next day
This is a habit I'm still trying to get fully in the habit of (I'm really good the first few days of the week and peter off by the end of the week), but it makes the biggest difference when I am really clear about what I need to get done the next day so I can be as efficient as possible. And writing it down is huge because invariably I can't remember a thing if it's not written down. That 5 minutes with my planner before I go to sleep saves me SO much time and stress the next day.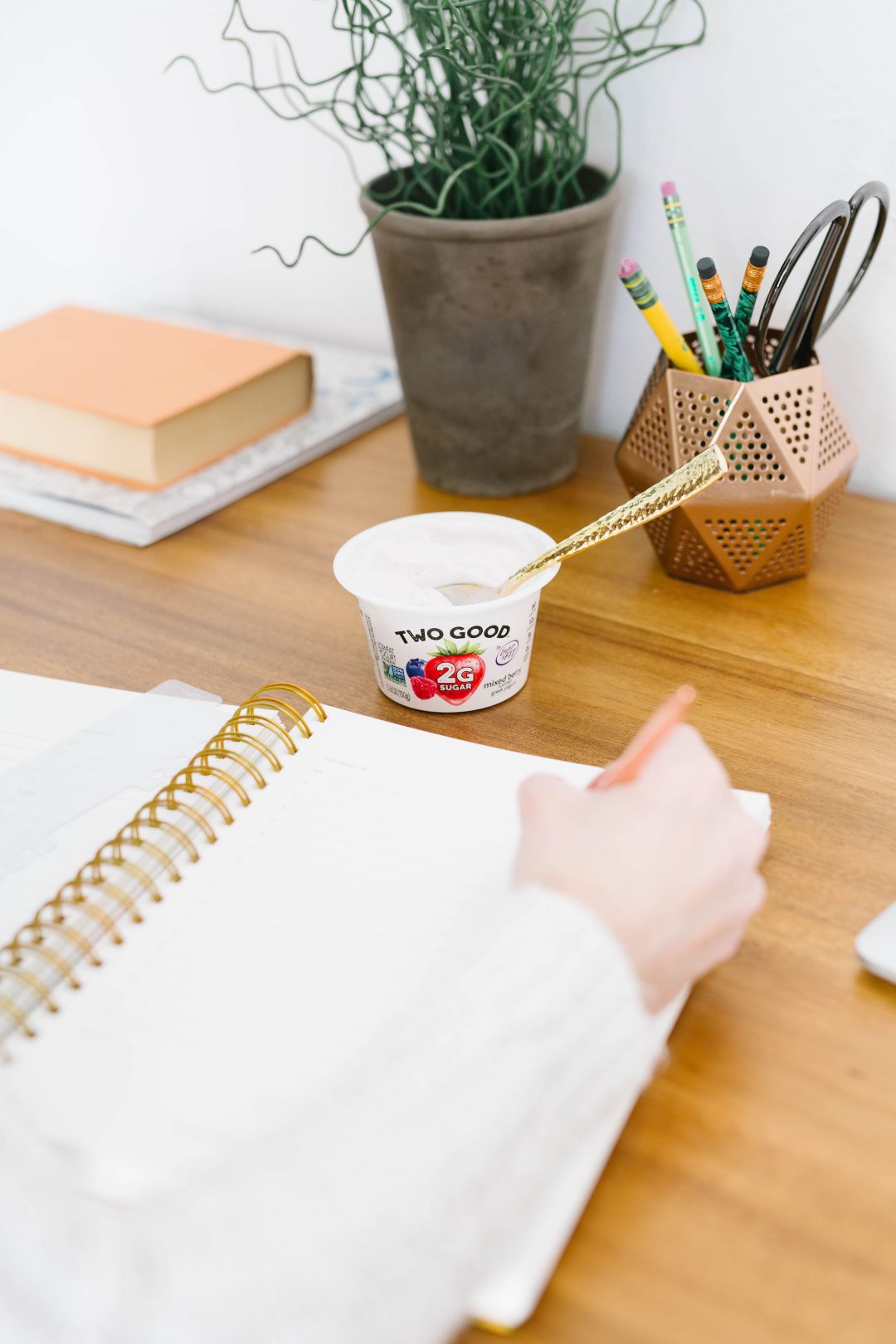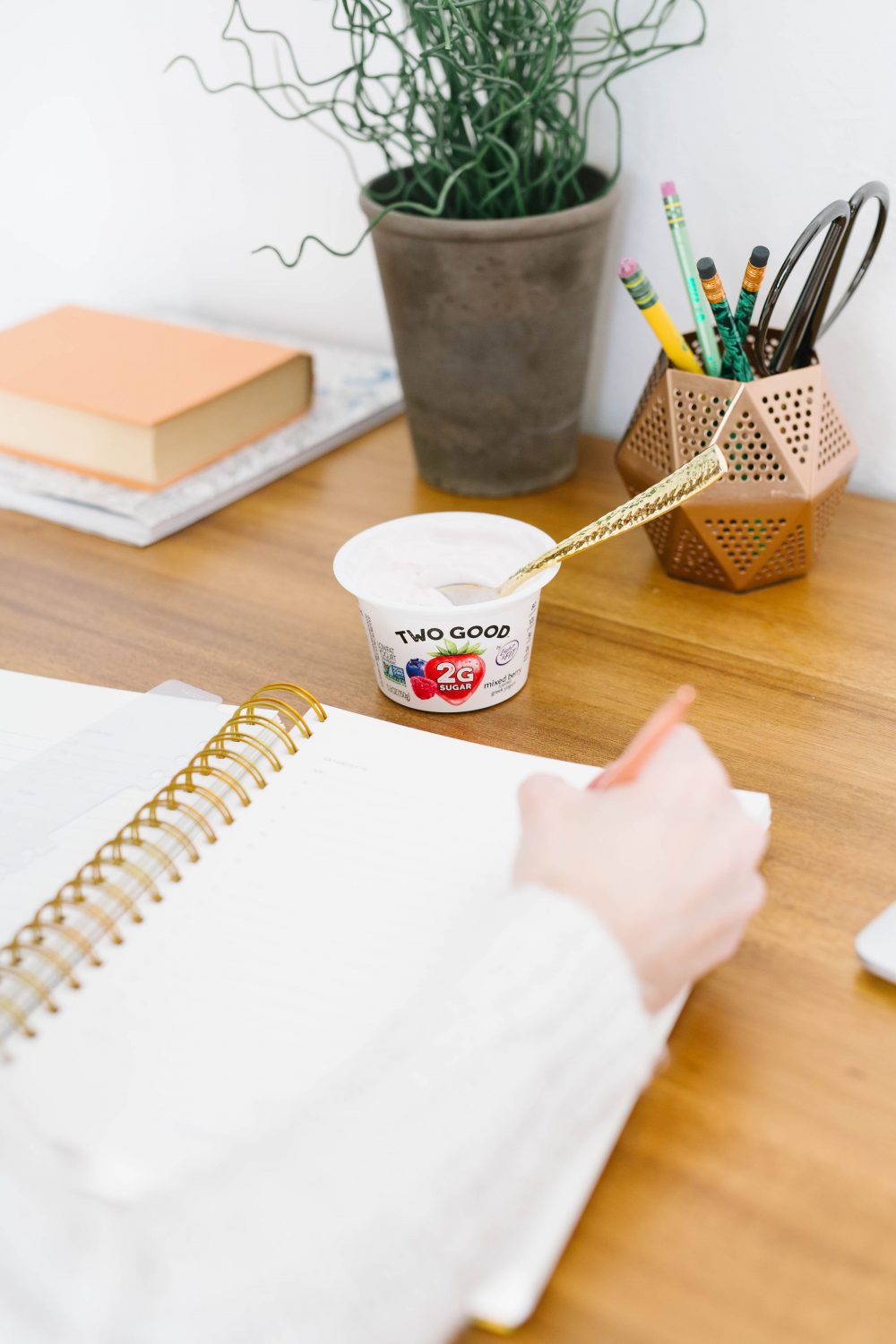 Have you made any recent changes to your schedule? I'd love to hear (and then steal) them!
Photos by Heather Mildenstein