One funny thing about blogging is that you can never anticipate what people are going to be really enthusiastic about. Or at least I can't.
Over the years, it's been so fun to see what I get the most emails and direct messages about and I thought it'd be fun to share the ten best products people ask me about most often.
The 10 Products I Get Asked Most About
Pencil Sharpener
This one is HANDS-DOWN the most frequent. Over a year ago, I mentioned that I wanted a good pencil sharpener for our home and after getting literally hundreds of recommendations, I bought this one. The reviews on it are crazy good, it was the one most frequently recommended by teachers and homeschool parents when I asked for recommendations, and the price was right. A year later, I couldn't be happier with it and I'm delighted to recommend it at least once a week when someone asks which one I went with. Anyone who loves office supplies is someone I know I'll like.
Flekk Eyeshadow
I am NOT a makeup guru by any stretch of the imagination, so when people ask me about my eyeshadow you know it's because it's one of the BEST products, not because I have any skill at applying it. I love that this eyeshadow is made to be super simple for anyone to apply with every shade number matched to where on your eye it should go (and coordinating brushes with those same numbers so you can use the right brush to put the right color in the right spot). Basically, it's paint by number eyeshadow and I haven't used anything else in the last 18 months. And it's not just easy to put on, it also stays ALL day and it doesn't make my eyelids itch like a lot of other eye makeup do. And it's 20% plus free shipping through Saturday night.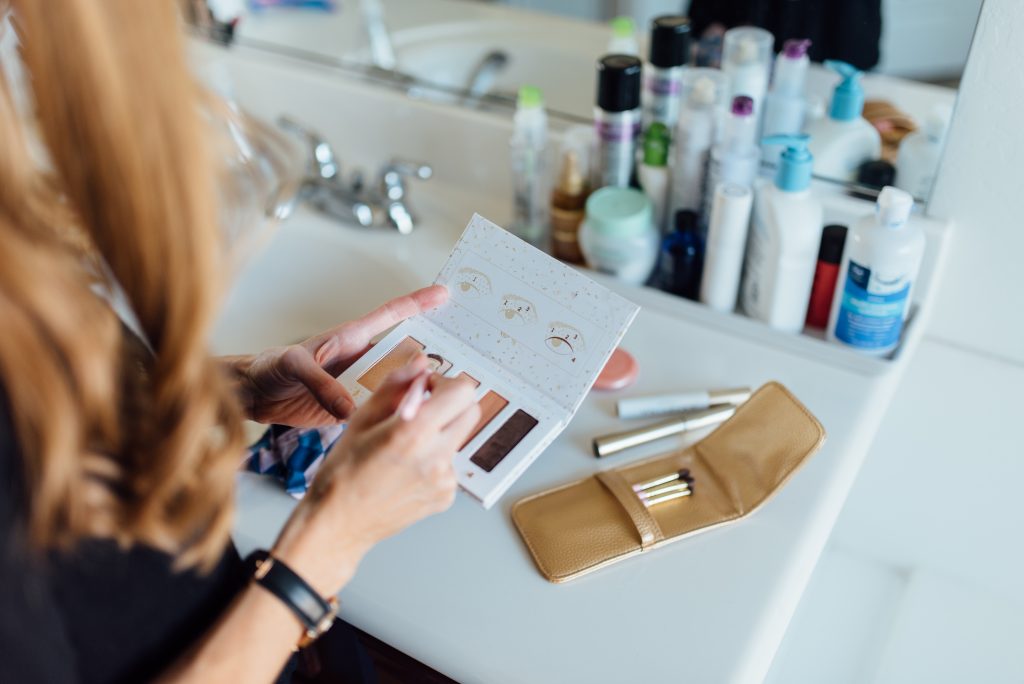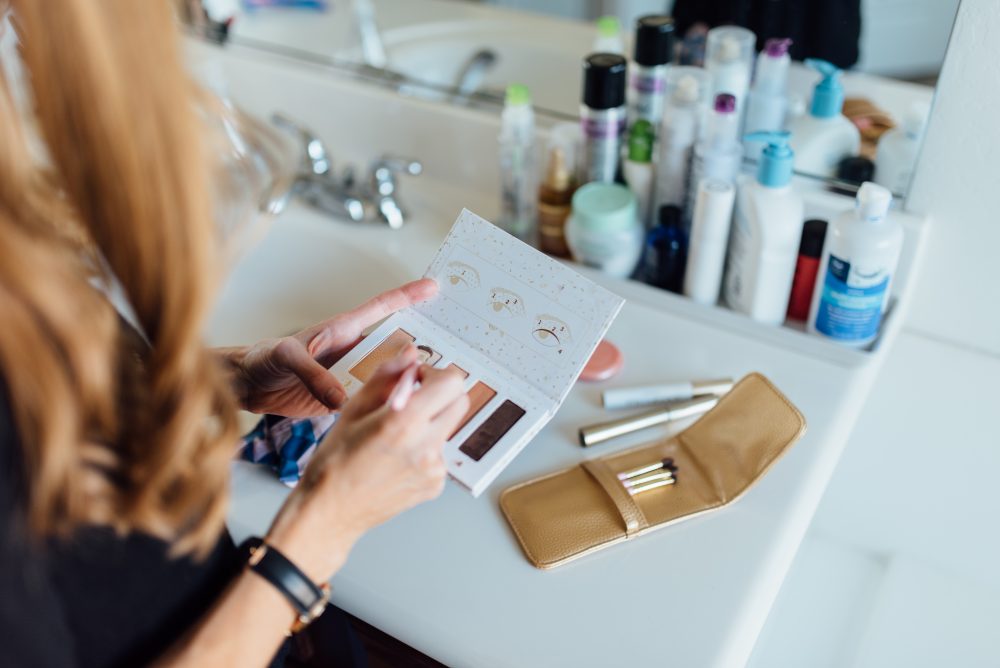 Build or Boom Game
This one always makes me laugh because I literally did one InstaStory about this game back when we first got it and nine months later, I still get questions about it. It's a pretty memorable game! You have a bunch of building blocks and then a card and each player builds the contraption the card shows and as soon as you're done, you push the button which makes the other person's unfinished contraption explode. In order to avoid tears, we actually wait until both players are completely done and then blow up each other's building at the same time.
4 Weeks to Read and Phonics Pathways
I am not an expert on teaching children to read (I've taught exactly 1.75 children to read so far), but when you have a reading blog, you get a DANG lot of questions about it and my favorite resources so far have been Phonics Pathways as a foundation and then the 4 Weeks to Read series for practice and mastery. I wrote a whole post here about teaching Ella to read too.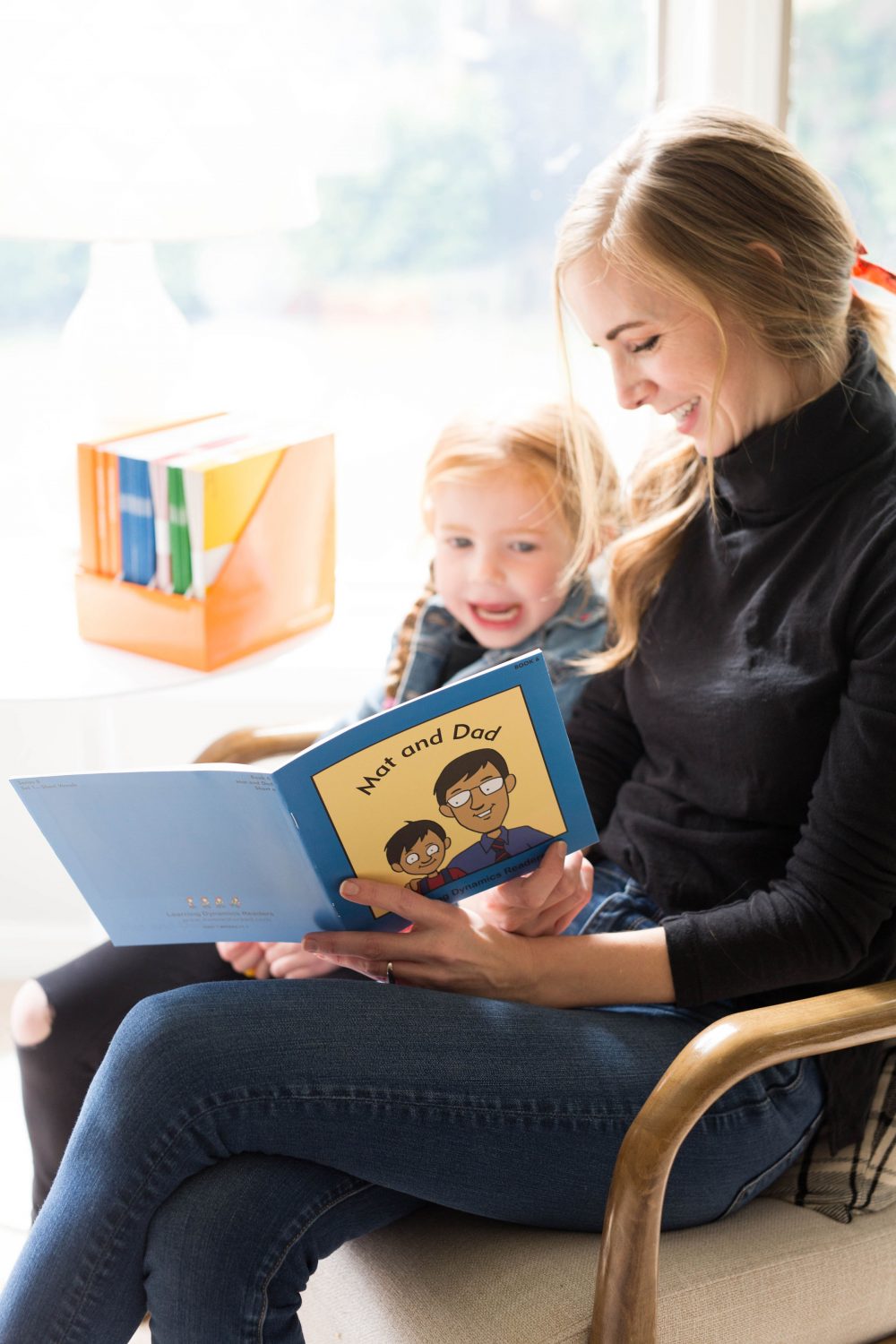 Blue Sectional Couch
If I had to choose one piece of furniture in my house, it'd be this couch which we got nearly three years ago and still looks basically brand-new. I love the color, the shape and the fabric and when we went with a cheap version for our basement in our last house, I regretted it from the moment we bought it until the moment we sold it. This thing is worth every penny and I gushed about it at length in this post after we'd had it for about a year.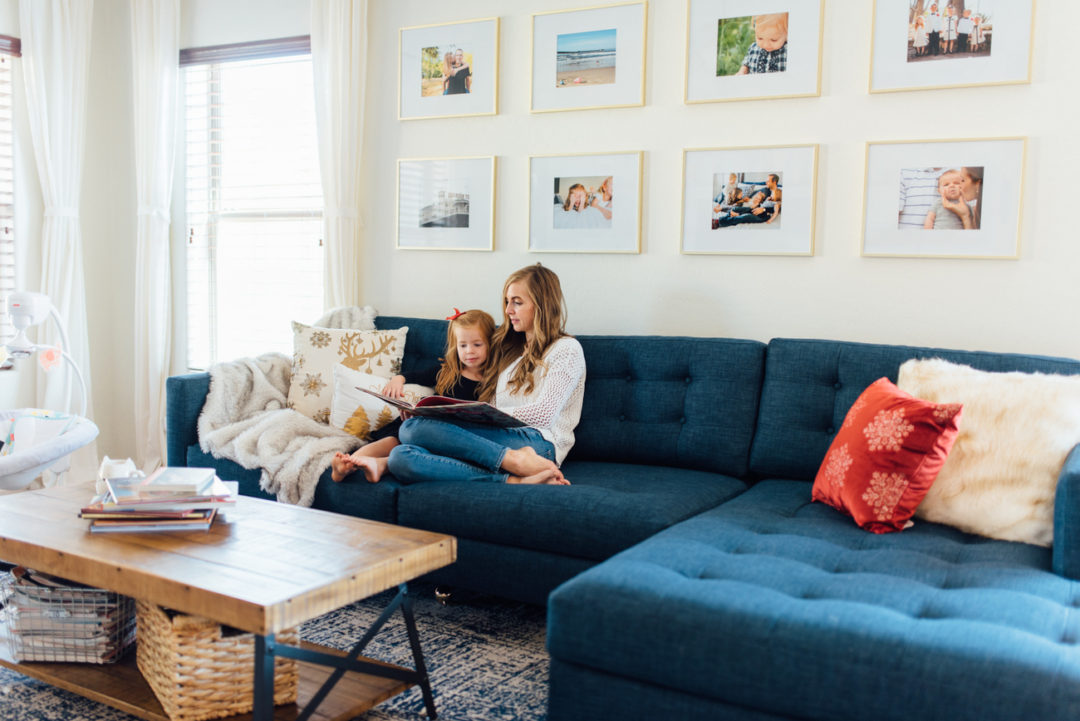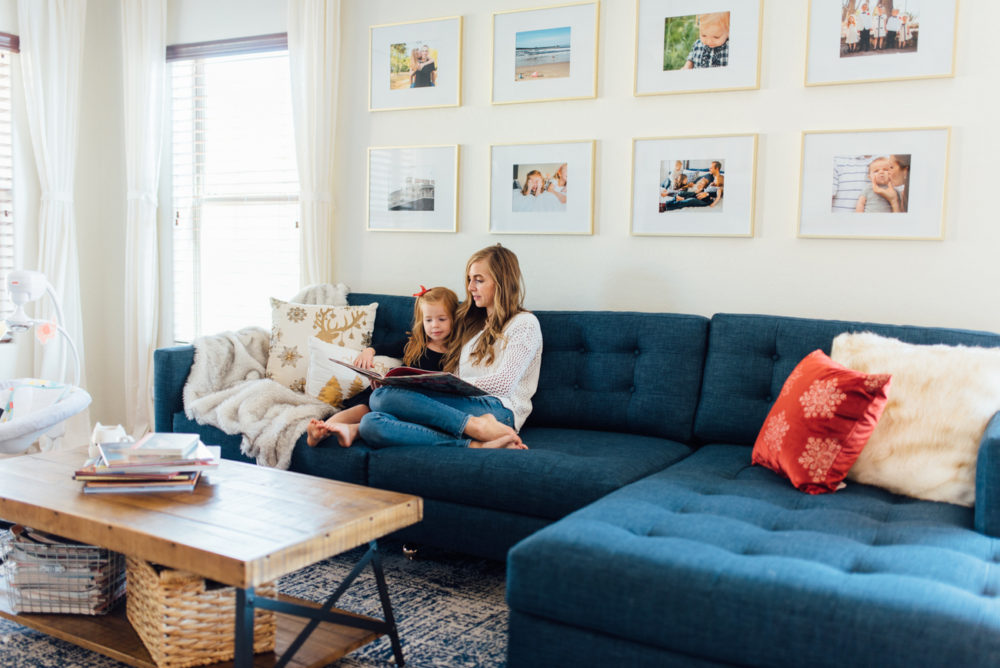 Gold Picture Frames
The girl who cut my hair in Arizona had a whole bunch of these frames in different sizes arranged over her media center and it was SO STUNNING. I don't have the eye to do a bunch of different sizes in a random arrangement (recipe for disaster right there) so I went with ones of all the same size and they were one of the first things to go up in our new house (we had 8 in our old house and we have 9 of them in our new house in a 3×3 grid). They look way more expensive than they really are and mine hold an 8×10 photo.
Carter's Underwear
I did a series of InstaStories about their underwear more than a year ago and I am still getting messages saying "YOU WERE SO RIGHT." I mean, I don't know a lot, but I know a good pair of children's underwear when I wash them four million times. They're super soft, the patterns are very cute, and they hold up 10x better than any other underwear we've tried. They don't lose their stretch, the colors don't fade, the elastic doesn't snap or unravel. And did I mention they are $6 for a pack of 3? (OshKosh is their sister company, but their underwear isn't nearly as good. Do not pass go, do not collect subpar undies). I didn't know I felt so passionately about tiny underpants until I discovered Carter's underwear, but now I'm a raving fan (obviously).
Desk Chair
My old desk chair was a $4 one from Goodwill that I bought in North Carolina and it served me well for about three years until the screws under the chair came loose and one fell out and I literally fell off my chair multiple times. It was also NOT good looking so my New Year's gift (is that a thing?) to myself a few years ago was this chair and I've loved it. It's comfortable enough that I can sit at my desk for hours at a time and it just looks much better than my old black spinning chair.
IKEA bin for hair bows
You guys know I'm something of a bow fanatic (I shared all my favorite places to buy bows here) and I keep them stored on the original cards in the plastic sleeves inside this fabric IKEA box. It's the perfect size to hold my bows, plus headbands fit neatly in the back and I clip bows to the front if I'm not quite ready to put them away or for the little bows that don't have cards.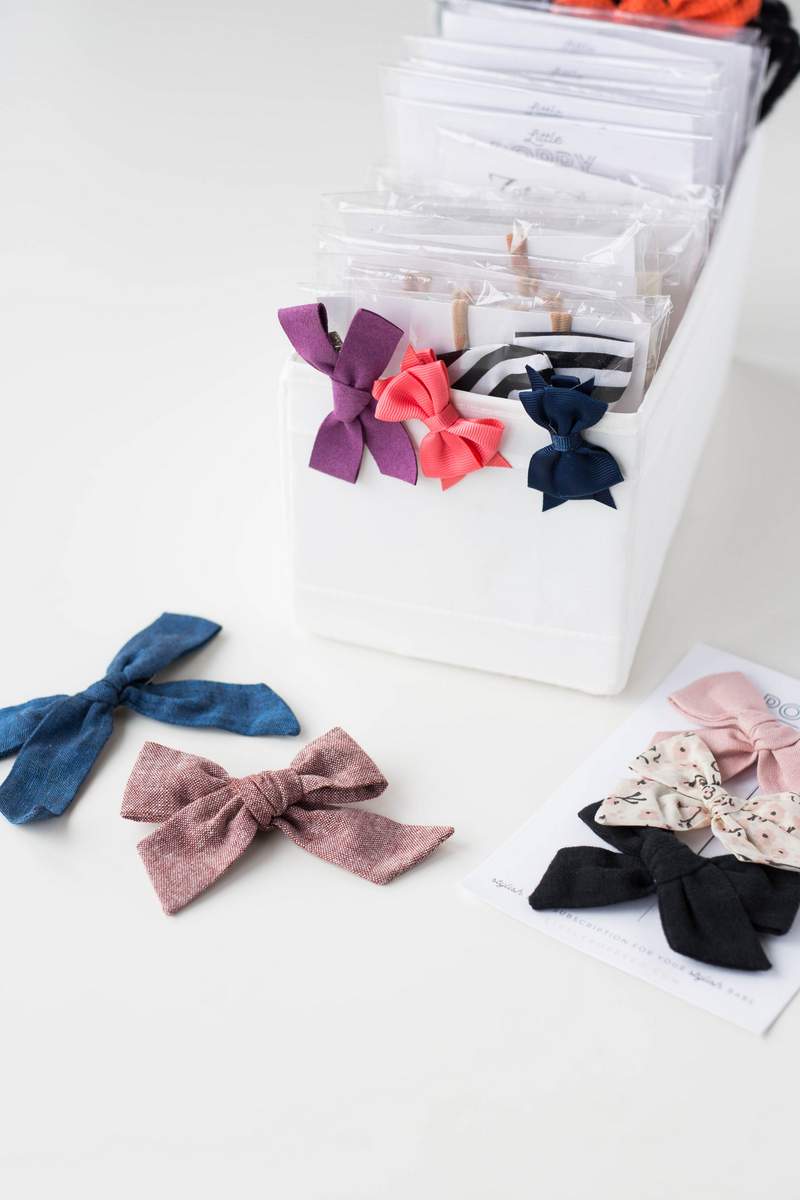 Sound Machine
We didn't have TONS of baby gear, but my number one item that I couldn't live without is a sound machine. We have a sound machine in every bedroom in our house and they are just like little magical devices that make it so easy to fall asleep and stay asleep. Truly the best $20 you could ever spend. I should just buy 100 of these for every baby shower for the rest of my life.
What are the best products in your life? I always love a good recommendation!