One of my favorite things about the end of the year is all the "best of" lists.
Give me all of them!
For the last two years, I've put together a list of some of my favorite products (you can see the 2019 list here and the 2020 list here) and I've been keeping a mental list all year of what would make the cut for this year's list!
Here are the 10 products I've absolutely loved this year.
My 10 Favorite Products This Year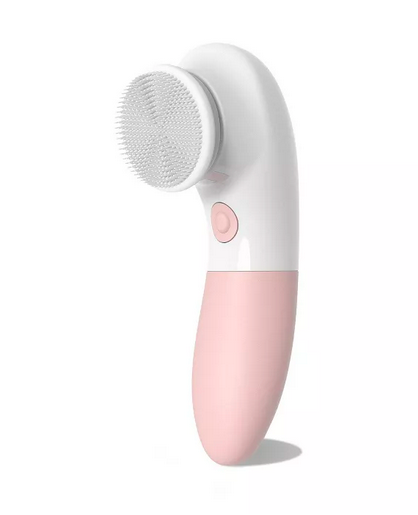 Vanity Planet Facial Brush
I was dubious about this facial brush and now it's one of those things I take on vacation because I am NOT going to live without it. I use it in the shower every morning and it keeps my skin so glowy and gets rid of dry skin like magic. Every week, I pop off the brush head and run it through the washer with my laundry and then pop it back on all clean for another week!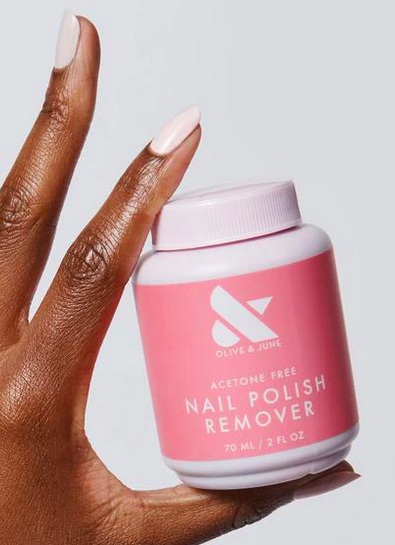 Olive & June Nail Polish Remover Pot
Sometimes you use something and think, "WHY did no one ever invent this before?" You'd think you couldn't really improve on nail polish remover but this remover pot is seriously GENIUS. Instead of dealing with cotton balls and a bunch of sloshy nail polish remover, you just pop your finger in the pot, wiggle it around for a few seconds and voila! Nail polish gone. It's especially awesome when you need to just fix one finger without messing up all your other nails!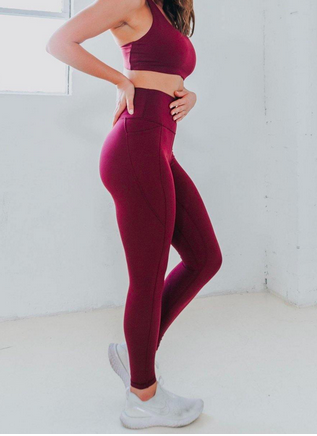 Senita Shakti Athletic Pants
You know when you get something in your wardrobe – maybe a pair of socks, maybe a bra or a pair of pajamas – and you suddenly don't want to use any of your other ones of that item? That's these running pants for me. I don't want to use ANY of my other running leggings because these are just so much better than any other ones (even my other Senita ones). They're so soft and cozy and flattering and don't move and have pockets and basically, I love them forever. Don't ask how many pairs I have. Use my code JANSSEN for 15% off.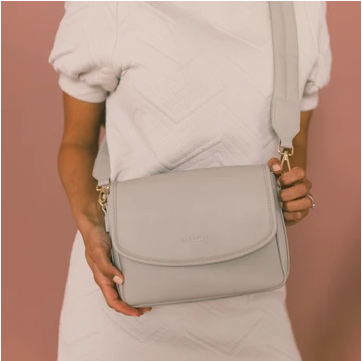 Maedn Crossbody Bag
I've been a backpack wearer for quite a few years (and the Maedn Small Backpack is AWESOME) but this summer, I decided it might finally be time to go back to a shoulder bag and this crossbody bag has been my favorite thing! It's so well-designed (plenty of pockets, but designed to be easy to use and not a bottomless pit or maze of pockets and zippers) and super comfortable, and just all around beautiful. I have the Fog one and then just ordered the Saddle one during their holiday sales and it is stunning. Use the code JANSSEN for 15% off.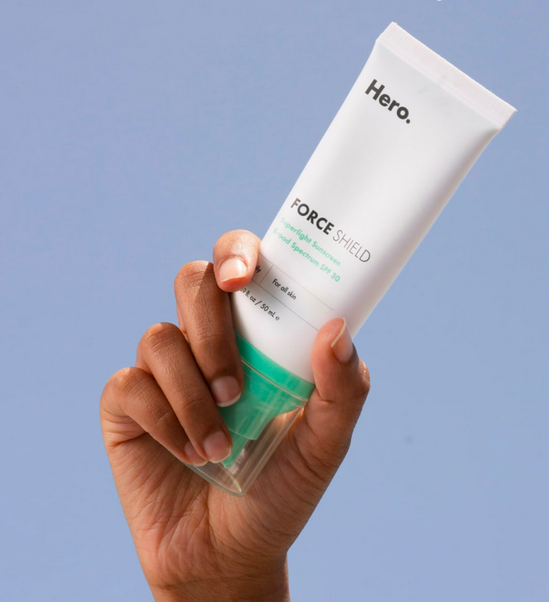 Hero Cosmetics Facial Sunscreen
I've raved about this before multiple times, but it is just, hands-down, the best facial sunscreen I've ever used (yes, better than the Supergoop one and half the price). It goes on so easily, doesn't leave any white residue, acts as a great primer for my makeup and is a mineral sunscreen rather than a chemical sunscreen. Oh, and it's designed to prevent breakouts and be great for acne-prone skin. Use code EVERYDAYREADING for 15% off.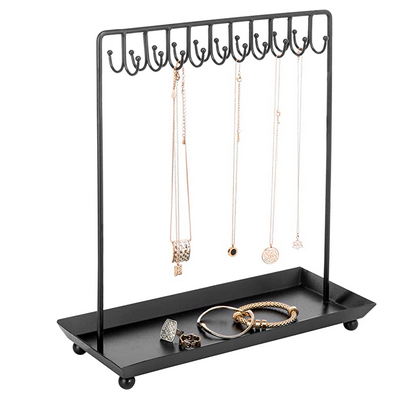 Necklace Holder
In our last house, all my jewelry was in a dresser drawer and the necklaces especially were a complete disaster. I actually had to throw away about a dozen of them because they were SO TANGLED that there was no hope for ever getting them undone. When we moved into this house, I bought this necklace hanger and I absolutely love it. It's so clean looking, nothing gets tangled and the base is perfect for holding my rings and bigger bracelets. It comes in white, black and brass.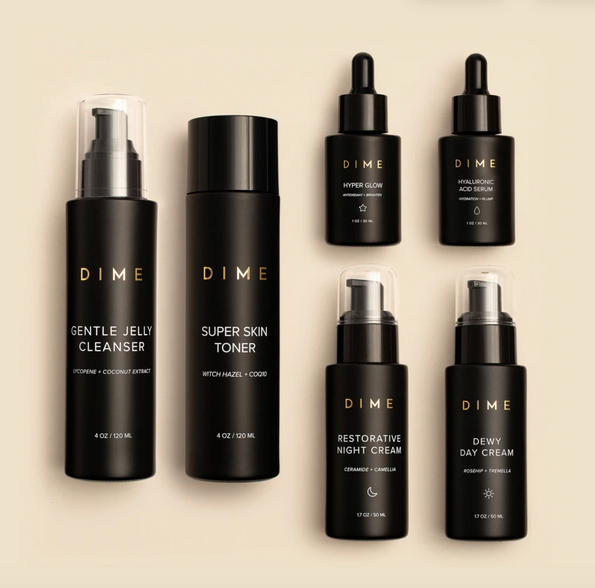 DIME Beauty THE WORKS Bundle
I started using Dime Beauty products in January and I cannot believe what a difference it's made in my skin. I was kind of resigned to the fact that my skin wasn't 22 years old anymore, but now I feel like it looks BETTER than it did a decade ago! I use THE WORKS package every single day – it's so good! I gave a set to my mom at the end of summer and she texted me a few weeks later to say that MULTIPLE people had commented on how great her skin looked. Use the code BRADSHAW20 for 20% off.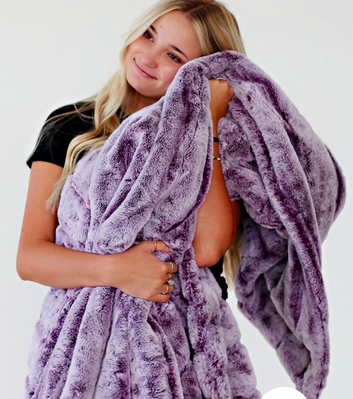 Minky Couture Urban Blanket
I would never have pegged myself as someone who would put a blanket on their list of favorite things. But then last year Bart got a Minky Couture Urban Blanket as a gift from his bank and we are all OBSESSED. It is 10x better than any other blanket we own. We ordered a knock-off on Amazon this fall and immediately returned it – it wasn't even close. We got all four girls one for Christmas and they are going to absolutely lose their minds. Use the code BRADSHAW45 for 45% off through the end of the year.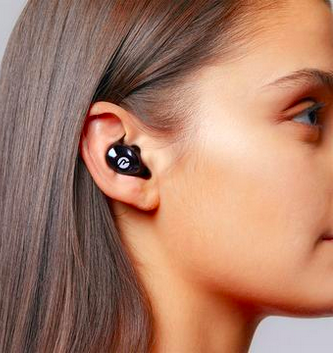 Raycon Everyday Earbuds
I can't believe I waited so long to finally make the jump to wireless earbuds but they are THE best. I love these ones because they don't hurt my ears (most other earbuds hurt my ears within 20-30 minutes, but I can wear these for hours with no issue) and they don't fall out, even when I run. Plus, they're a fraction of the cost of other brands. Use the code JANSSEN for 15% off.
Ecco Soft 7 Sneakers
My sister Merrick raved about these sneakers for years and I was always a little dubious and then I finally bought a pair for our London trip and. . . .guess what? She was right. They are AMAZING. I wore them 7-10 miles a day (without even breaking them in beforehand) and my feet not only didn't hurt, they weren't even TIRED. It was unbelievable. Pretty sure I'll need to add at least another pair or two to my closet in other colors.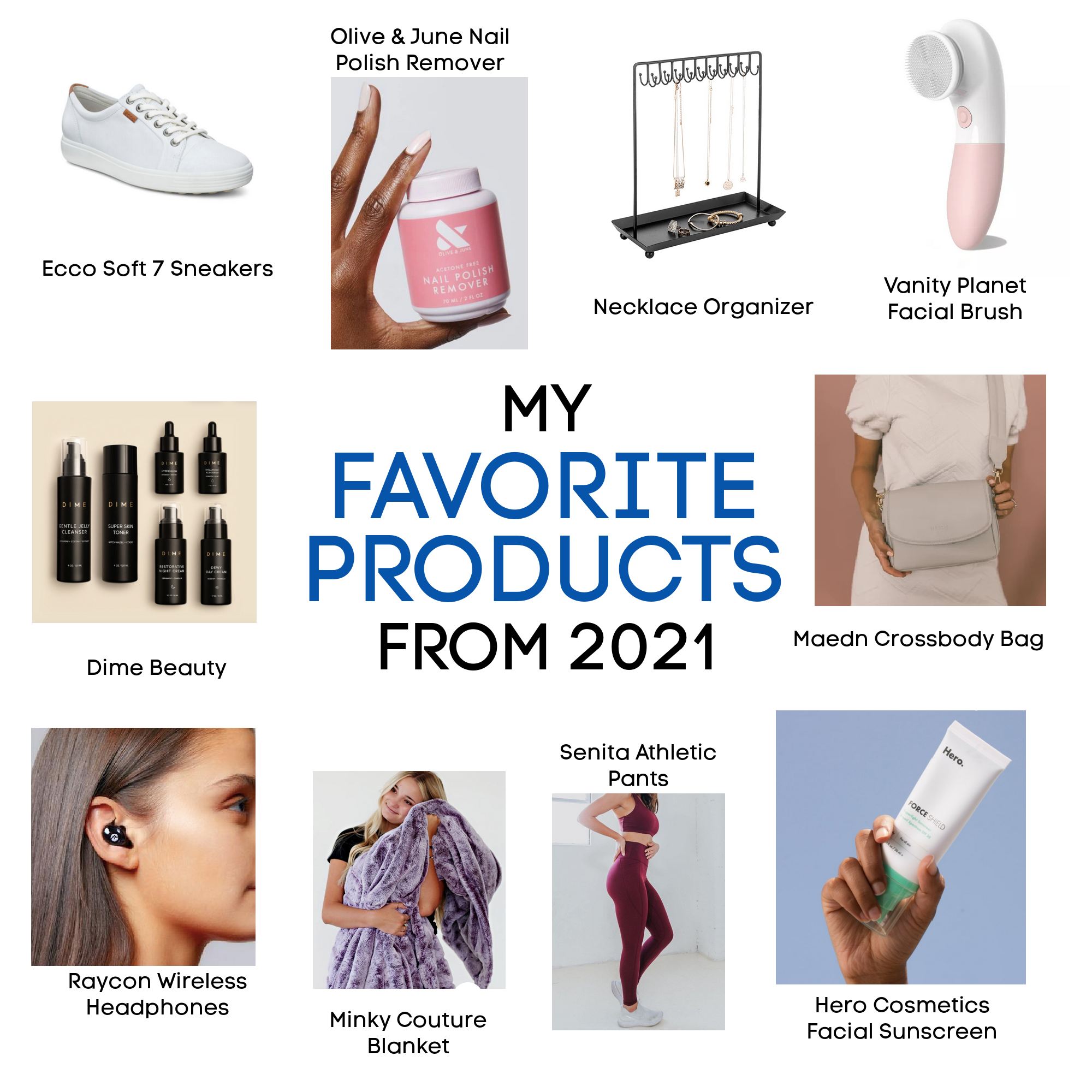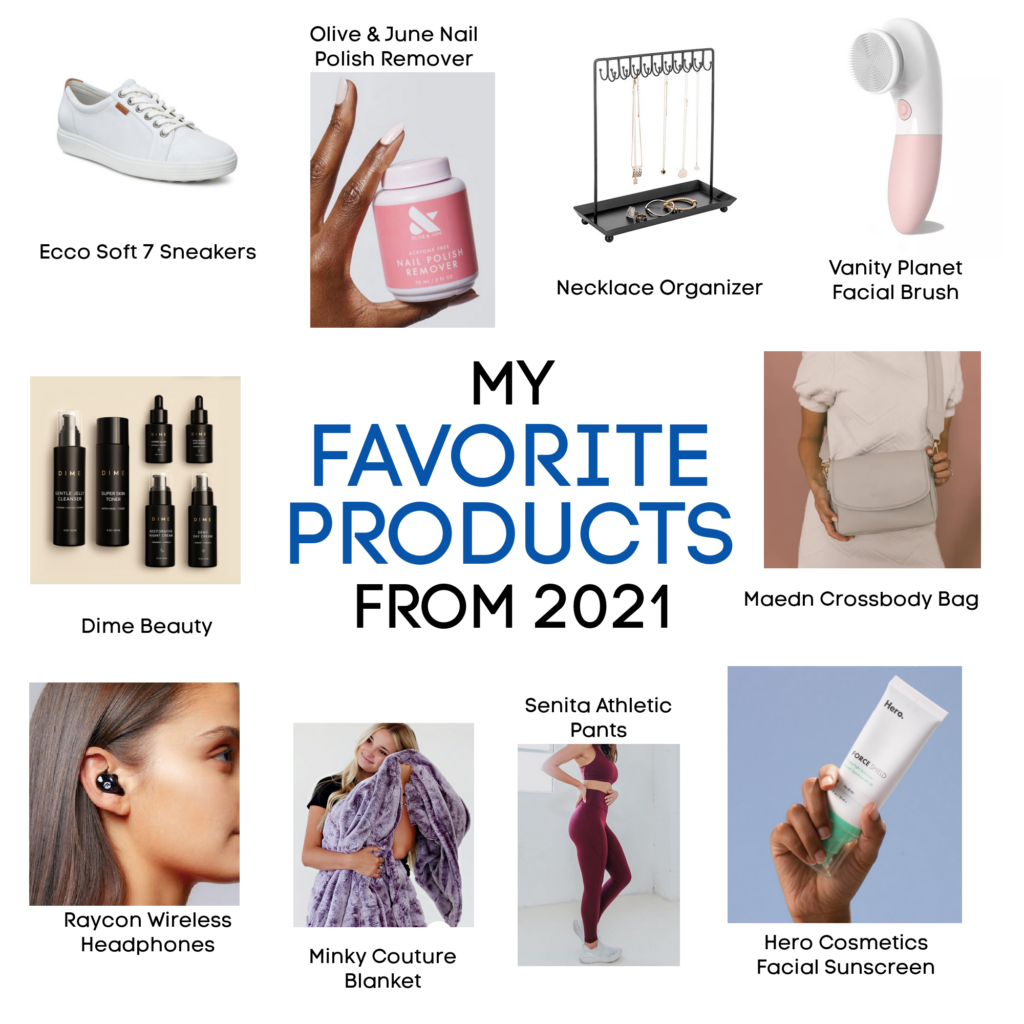 I'd love to hear your favorite products this year – big or small. Let me know in the comments!
If you liked this post about my favorite products from 2021, you might also like these posts: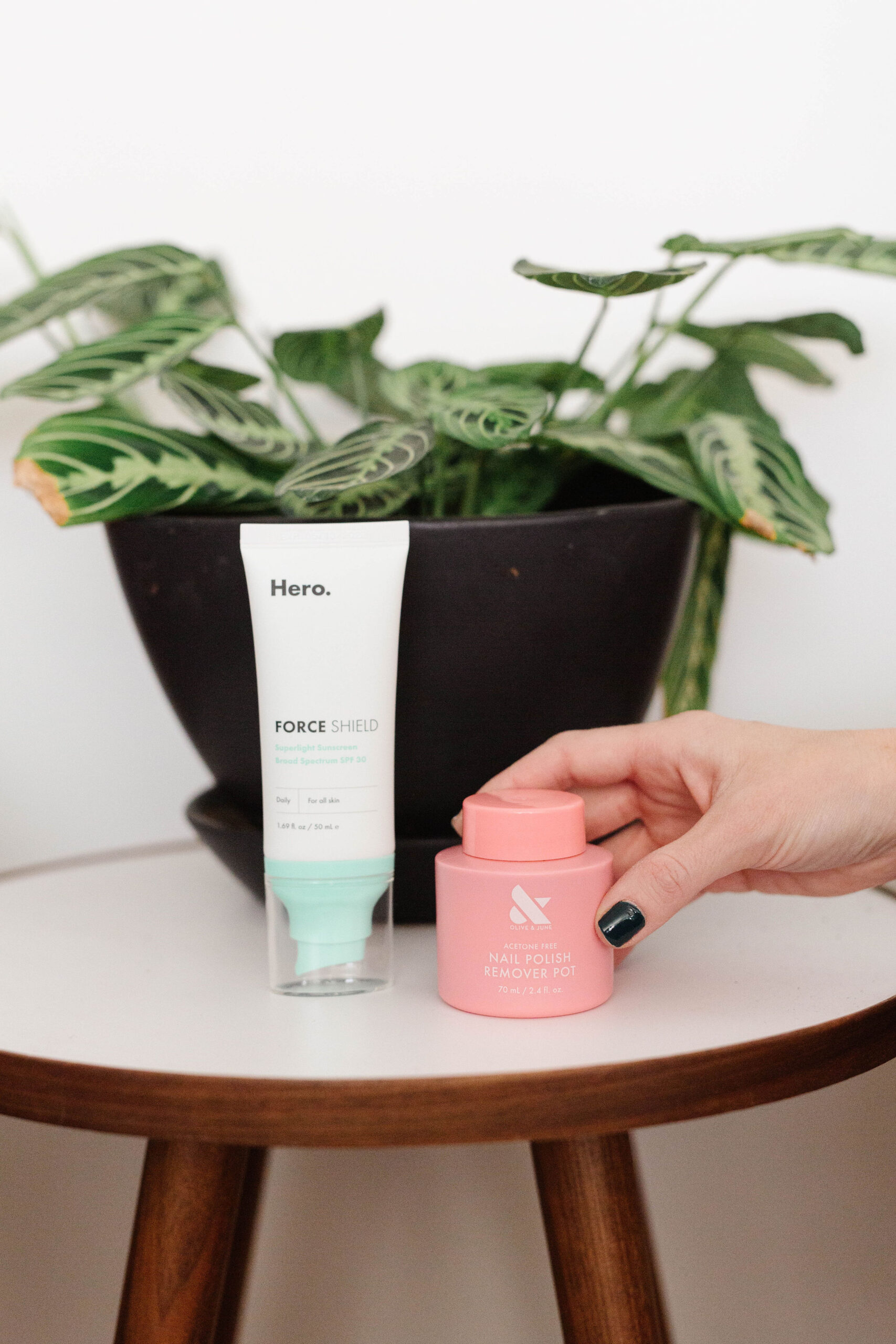 Photos by Heather Mildenstein