I feel 100% confident that my best hair days are behind me because I have AWESOME pregnancy hair and I don't think there is anything I could ever do that would match how thick, long, and excellent my hair is when I'm growing a baby.
Still, I like my hair to look as good as possible even without all those hormones pumping through my system and I ALSO want it to be easy and not something I have to spend a lot of time thinking about.
It takes me about five minutes total to do my hair every day and all my hair supplies fit in one small drawer in my bedroom dresser.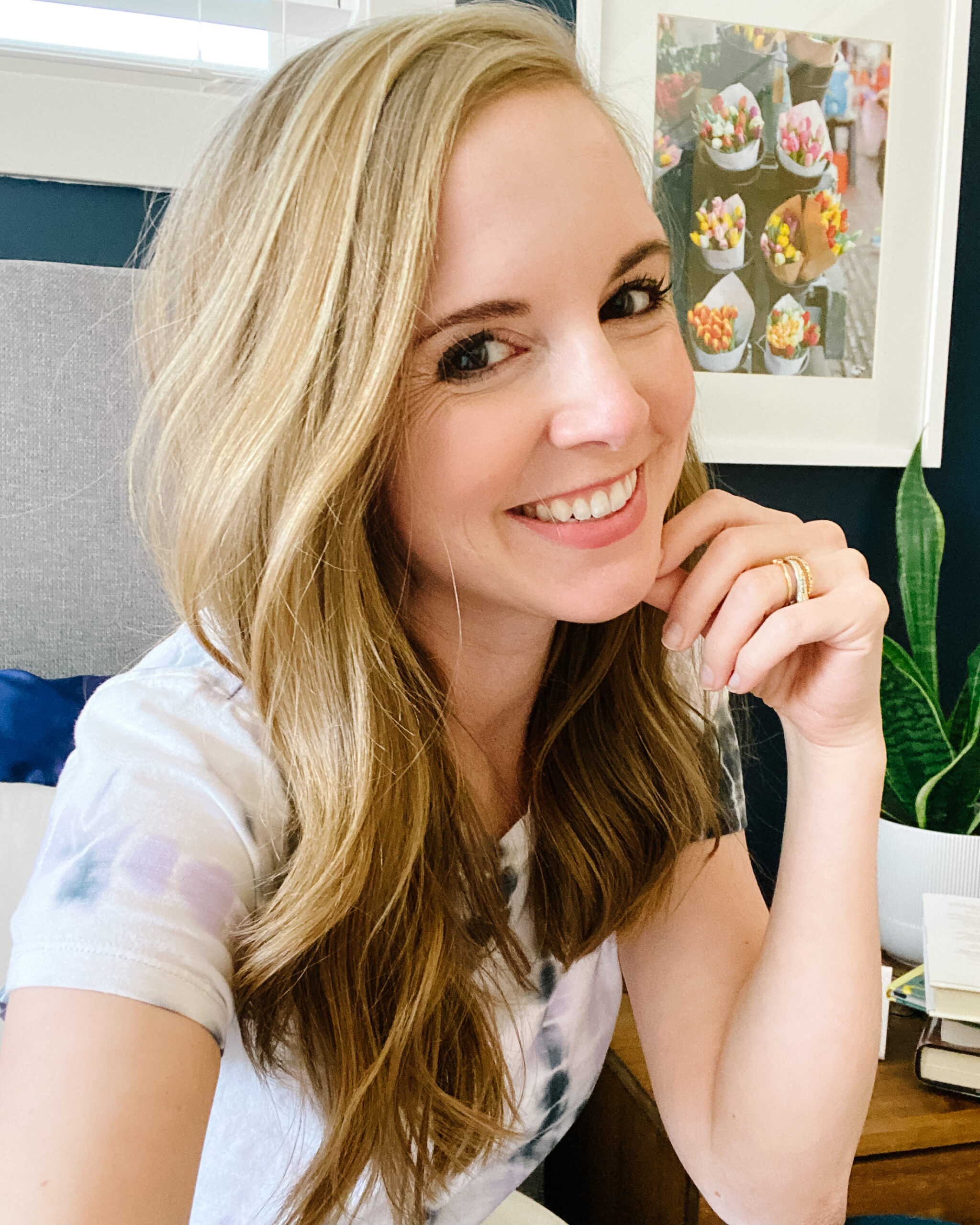 Here's what my hair care routine looks like like.
The #1 thing everyone wants to know about my hair is "What do you think about Monat products?"
One of my friends, Sam Kelly, started selling Monat last year and so I started using several of their products at the end of the summer.
I was highly motivated to make a change because when I went to get my hair cut in August, the stylist said, "So . . . what happened here? You're missing a big two inch chunk in the back of your hair and it looks like it's just breaking off."
And, I had no idea. I hadn't even noticed (if that isn't proof that I'm no hair care expert, I don't know what is). Anyway, I was willing to give Monat a shot.
Six months in, I definitely like it (and no, my hair hasn't all fallen out). I feel like my hair is healthier with more body and shine, but it also hasn't been an extreme difference that's hugely obvious (I'm also taking vitamins more consistently than I have since I was pregnant, so that may be helping too).
My Monat products will probably last me another six to twelve months since I only wash my hair once a week. At that point, I'll have to decide whether I want to reorder or try something new, and right now I don't know what I'll choose.
Here's what I've been using: 
Anyway, there's more than you ever cared to know about shampoo and conditioner.
When it comes to actually styling my hair on a daily basis, here's what that looks like.
I wash my hair on Sundays and then dry it with this Hot Air Brush. I leave it straight that day and usually keep it from being too frizzy or fly-away at the ends with this Rejuvabeads serum.
(I learned from my sister, Merrick, to dry my hair on the opposite side from my normal part for more volume and this makes a big difference for me!)
I've also gotten religion this year about using heat protectant when I blow-dry or curl my hair and I use the Monat Thermal Protect Styling Shield.
I leave my hair straight on Mondays usually too and then on Wednesday start curling it ever day for the rest of the week.
I use a L'ange Curling Wand (25 mm) that I bought a couple of years ago – they don't seem to sell the exact one anymore, but I've been happy with it.
It doesn't have a stand and since I get ready in our bedroom (no ensuite bathroom at our house!), I use a fancy piece of leftover cardboard every day so it doesn't burn my beloved dresser.
I usually don't use any products on my hair after I curl it until about Friday, when my hair starts to get flatter the longer the weeks go.
Then I use this dry shampoo (I use it for the very important reason that I got the wrong grocery order last fall by mistake and it included three bottles of this dry shampoo and Walmart told me to just keep the whole order so. . .that's the dry shampoo I'm using).
I also really really love the Powder Play volumizing and texturizing powder. I used the same bottle for literally five years. When it FINALLY ran out last year, I tried the Hairtage Magic Texturizing Powder and I haven't liked it nearly as much.
Anyway, there are all the things I use in my hair – I'm always trying to find a good balance of taking care of my hair and having it look good without making it too complicated. Right now, this feels like a pretty good balance!
Any questions about my hair care routine? Happy to answer!
If you liked this post about my hair care routine, you might like these posts too: