I like Valentine's Day.
We are not a family (or couple) that goes all out for Valentine's Day, but I think it's a fun day to make a little special in the middle of winter when, let's be honest, a lot of us could use some cheer!
A special breakfast is really a fun way to start the morning and it's so easy to make it fun with a little addition of any pink, red or white foods!
And a little Valentine's gift for the kids is extra delightful.
Here are 10 gift ideas that are affordable and not just another piece of junk – they'll really get used!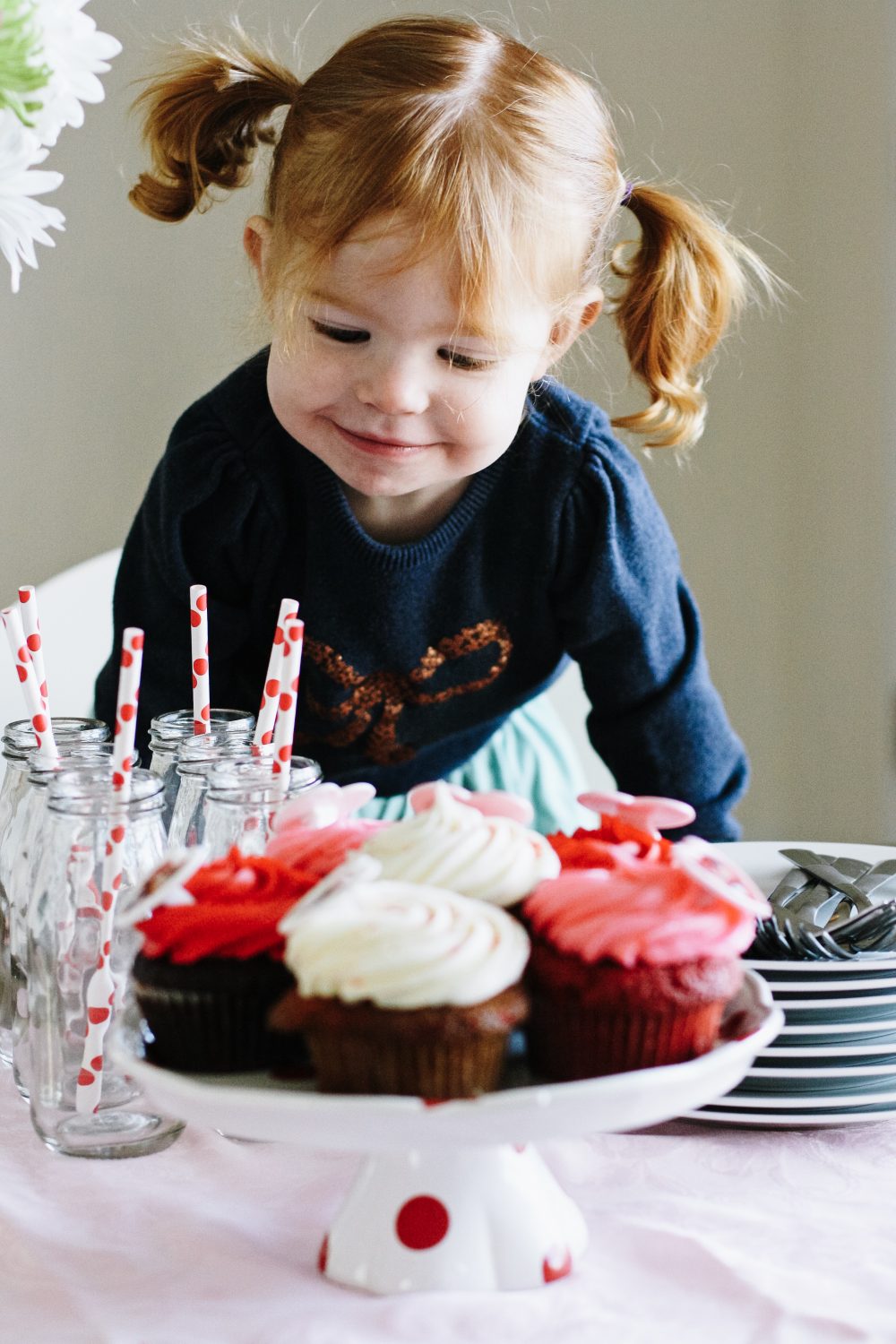 10 Fun Valentine's Gifts for Kids
Paint By Sticker Books. You know how much our family loves them and I like to never run out of them – they're great for car trips, cozy days at home or church or to do while I read aloud to the girls. This one is under $6 right now!
A Card Game. I love a quick easy card game that the whole family can play – some of our current favorites are Sushi Go, Gnomin' Around, Spot It and Cover Your Assets.
Punch Needle Kit. This is what I'm planning to get my big girls for Valentine's Day – I just heard about them from an Instagram reader and knew immediately they'd be a huge hit!
A Puzzle. A family puzzle is a great way to spend some time together inside. Our family is partial to 500 piece ones if we want to finish in one sitting and 1000 pieces if we want to spend a few days on it. This one was a recent favorite for the whole family!
Library Bag. If going to the library is part of your normal routine (or you want it to be!), having a great library bag is a must! This is my very favorite brand.
Airfort. We got one of these for Tally for Christmas and they're really fun! It's the perfect easy pop-up tent for a playroom or living room that then packs down to something the size of a purse. Every toy or game or book is more fun in the Airfort!
Book Light. Of all the things I shared during the holiday season, nothing came even CLOSE to being as popular as these neck book lights. They're great for kids and adults and I got literally hundreds of DMs about them after the holidays with people gushing endlessly about them.
Rain Boots. It's rain boot season and I love a gift that's both fun for kids and totally useful and practical. And a shoe that your child can put on themselves? Lifesaver. I love all the patterns like my own children, but I have a special soft spot for the florals (perfect for spring and Easter!) and the black windowpane.
Joke of the Day Calendar. We gave this to Ani for Christmas and she's gotten the biggest kick out of the jokes each day and sharing them with the family. A child isn't going to care that it's not January 1st and bonus, it means they're half off now! (I got this brain teaser one for Bart and he and Ella have enjoyed doing the puzzles together).
Yoto Mini. You know I can't stop talking about the Yoto Players and the Mini is my current favorite – it's nearly half the price, super portable and so darn cute. It's a great gift that will get used for years!
Any other great Valentine's gifts for kids? I'd love to hear!
If you liked this post about Valentine's gifts for kids, you might like these posts too: