The holidays have definitely arrived.
The calendars are flipped to December, our advent calendars are in full swing and our house is looking ultra festive.
It's the most wonderful time of the year AND it can be one of the most stressful.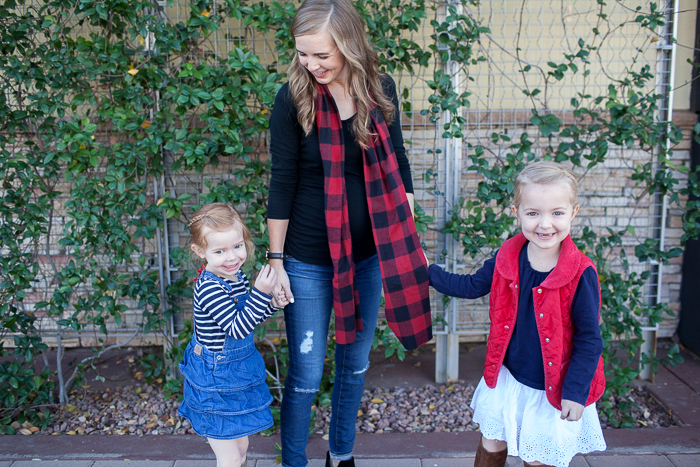 I feel like it's taken me several years to hit my parenting stride when it comes to the holidays, but this year, I'm excited for another chance to get it right as we celebrate our favorite time of year.
Here's what's worked for us to make it a joyful time of year with minimal meltdowns from either adults or children:
7 Ways to Fight Holiday Stress
1. Pick the things you really want to do most. If your community is anything like mine, there's just an abundance of things to do during November and December. Between school, work, church, and family, you could be doing something almost every single day!
I try to remember that basically all of my best holiday memories are either of being at home (reading Christmas books by the fireplace, eating our traditional Shepherds' Meal on Christmas Eve, or sleeping under the tree a few days before Christmas) or the few community things we did year after year.
I ask each of my girls at the beginning of the season what 2 things they're most excited about and we focus on making time for those things and don't worry about doing too many other things.
I don't want it to be an exhausting month with too many missed bedtimes, worn-out children (and parents), and constant driving around to various events. That doesn't sound very magical to me.
3. Decide what REALLY has to be done in December. I feel like it's easy to want to do EVERYTHING in December. But I've found that it works really well to push some things off into January or February when calendars are more open.
For instance, if you love hosting a favorite things party, does it have to be in December? Or would it be even better in January?
Does your annual photo book need to be a Christmas gift or could you make it in January instead when you have tons of time and give it as Valentine's gift instead?
Spreading out the fun makes the holidays feel less chaotic and then the following months feel less bleak. Win-win!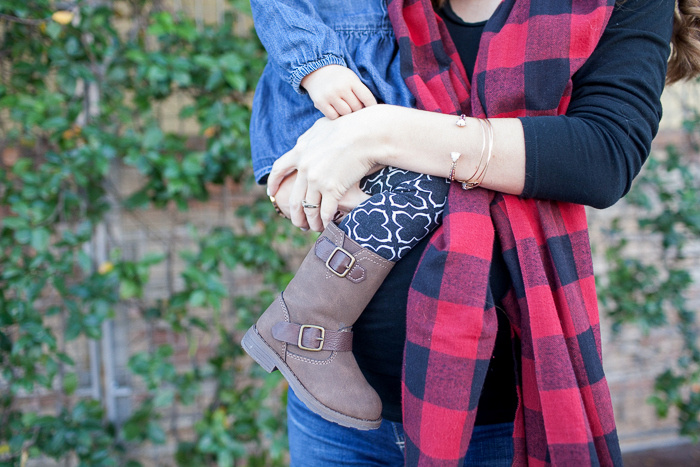 3. Set everyone's expectations. I've found that it makes a world of difference for our whole family if we have a brief chat before an outing about what's going to happen and what to expect.
When we went to the neighborhood event a few years ago, Bart was out of town, so I was handling the girls on my own, plus I knew they'd be up past their bedtime. So beforehand, I told them what would happen ("we'll walk over, there will be music playing, we'll get some cookies and hot chocolate, then we'll walk around the lake and see the lights, then it'll be time to go home") and how many cookies they could each have (2) so that I wouldn't spend the entire night negotiating over an extra Oreo or ten.
Everyone was super good, and I was so glad they'd known what to expect (and we've done this wrong so many times, that I know firsthand what a difference it makes).
4. Remember that they're kids. As a parent, I want the whole holiday season to be one long magical family experience, but I've come to recognize that the holidays can also be tough on little ones. Your schedule is totally thrown-off by late nights, travel, and new routines, there's so much excitement that it can be hard to handle.
A few years ago, Ella woke up sobbing last night at 10 p.m. because she could hardly stand to wait another night to play with her cousins – who, it might be noted, had already been at our home for a day and a half, playing with her non-stop.
There are all these expectations around presents, Santa, family, and everyone's emotions are dialed up extra high. I try to recognize that everyone probably needs a little extra sleep and more snuggles during this time, and keep my cool so that a four-year-old meltdown doesn't lead to a 34-year-old one alongside it.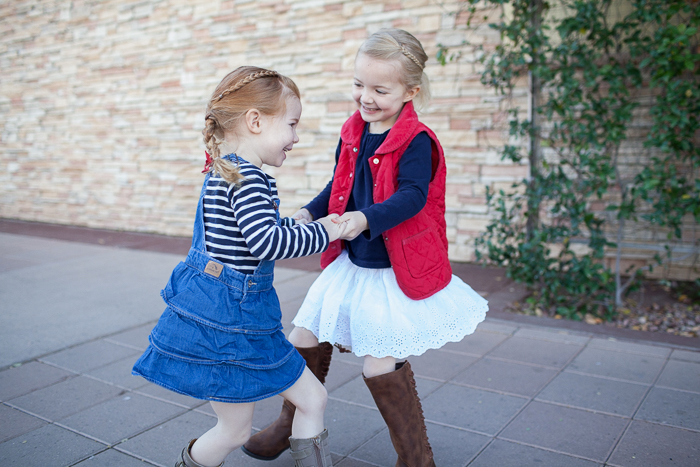 5. Prioritize sleep. This goes for both kids and adults. Nothing is a joy killer like being absolutely exhausted and it means children fall apart at the slightest prompting and parents don't have the reserves to deal with it like adults (or is that just me?).
If it's an event you don't really want to go to? Skip it and go to bed on time instead.
6. Take advantage of your crockpot. It's so easy to have December be just an endless sugar fest which doesn't help anyone and dinner feels like just one. more. thing. to deal with. A crockpot can mean a real meal when dinner rolls around with very little prep on your part, plus being on top of dinner by 8:30 a.m. helps me feel productive ALL DAY. Here's a list of a dozen of my favorite family-friendly crockpot recipes.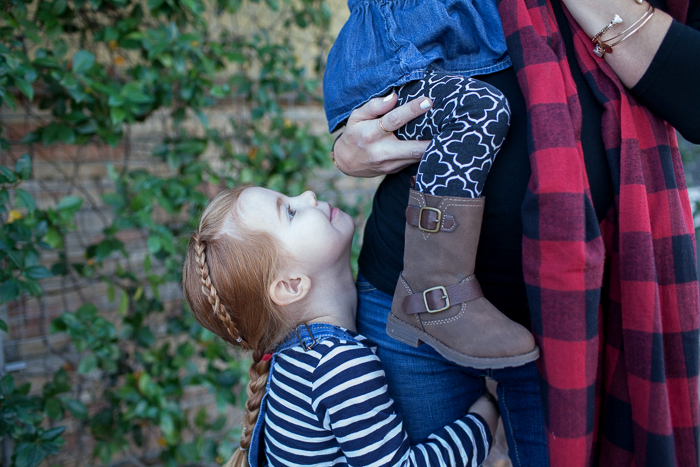 7. Plan ahead. I try to remember that almost everything is optional during the holidays (if we don't go caroling, no one will die) and that everything will take the same amount of time early in the month as it does late in the month, but won't cost me a fortune in shipping.
I like to sit down during the week of Thanksgiving with Bart and make a list of gifts we're planning to get, set a budget for those gifts, figure out what things we need to order like Christmas cards or have family photos taken, choose the family outings and at-home activities we'll be doing, and what we most want from the holiday season.
I try to wrap gifts as they arrive so I never have a million gifts to wrap the night before Christmas and do a few neighbor gifts every few days so I'm not trying to visit 15 families in one night.
What are your tricks for making the holidays delightful instead of stressful? I'd love to hear them in the comments!