Probably like many of you, I own about a million tote bags.
They're handed out like candy at every event or conference.
But bags are not created equal and when it comes to a library bag, I have one that I reach for over and over again.
I can't even remember where I got it – I think it was in a subscription box like FabFitFun four or five years ago – but it quickly became THE library bag of choice at our house.
My very favorite library book bag is the standard Baggu bag.
 Baggu reusable bags come in three different sizes (baby, standard, and big) and I think the standard is just right.
They're available directly from their site with free shipping on every order (or they're available on Amazon) and they cost $12 each.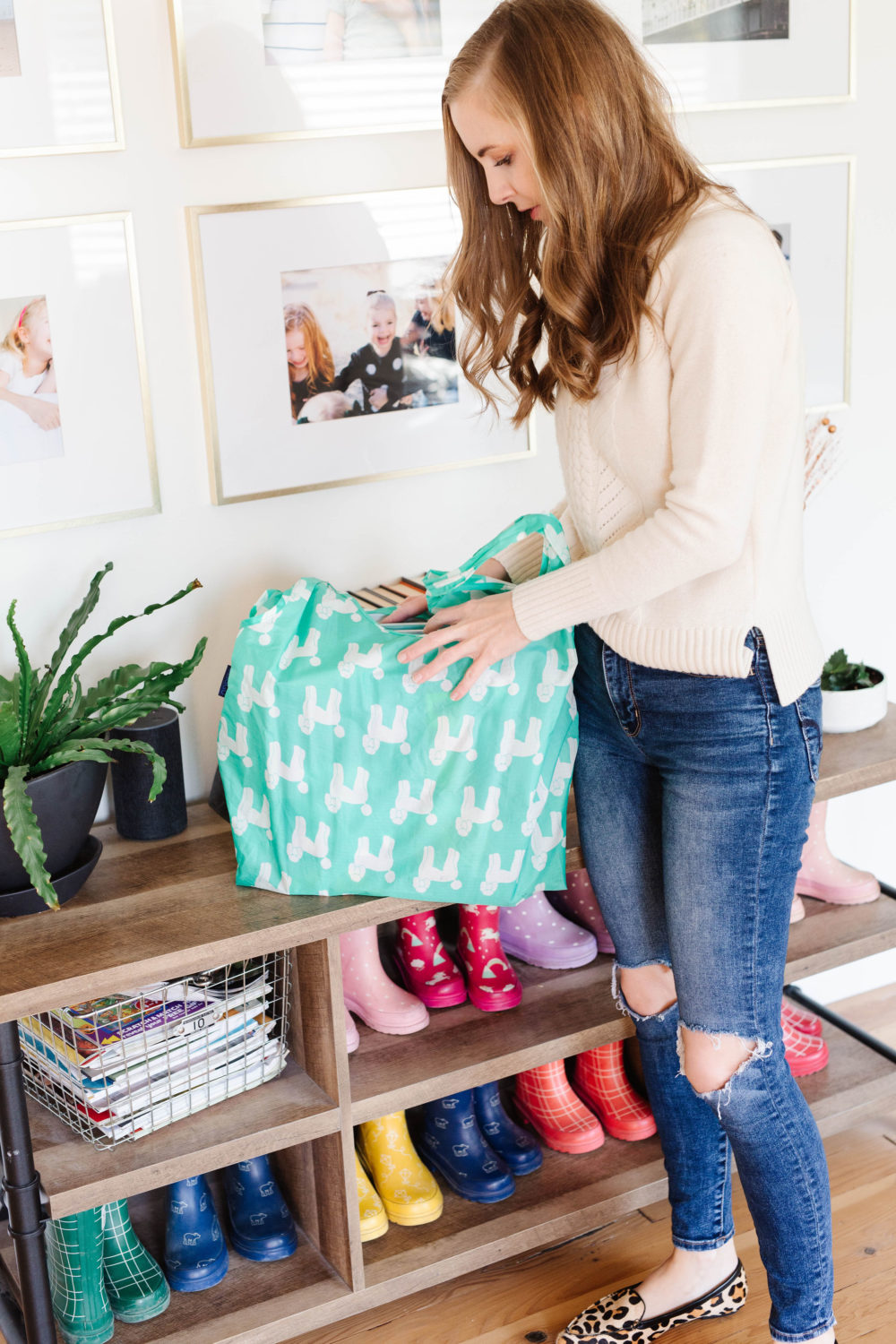 Why Baggu bags are my Favorite Library Bag
Here's a few reasons I think the Baggu bags are the perfect library bag.
Baggu bags are SUPER lightweight and fold up into a tiny square. You can tuck them into your purse or backpack or back pocket and not even notice them. There is no comparison with a canvas tote bag that takes up a ton of space.
They're a more flexible size. You know how in a standard tote bag, you have to arrange your books juuuuuust right to get them to fit in? Not so with the Baggu bags – you can put a bunch of massive picture books in or tons of novels or books on CD and they all just. . .fit. It's kind of like magic.
They're super strong. I have packed my Baggu bag to max capacity a million times and the Baggu bag is completely unfazed. The corners of the books don't tear the bag or stretch it out. They're made to hold up to 50 pounds and they do it without breaking a sweat.
The straps are thick so they don't cut into your shoulder. After I pack my bag to the brim with books, then I have to carry the dang thing out to my car and I don't want tiny little straps digging into my shoulder. The Baggu bag straps are nice and wide, so they don't cut into my shoulder – this is a great design.
They come in so many fun patterns. I mean, this doesn't ACTUALLY matter. A plain beige bag can carry books as well as one in a fun pattern, but I love the happy designs from Baggu. The poodle design that I have is no longer available, but there are so many cute designs, from bright solid colors to classic stripes to whimsical patterns like this unicorn floral.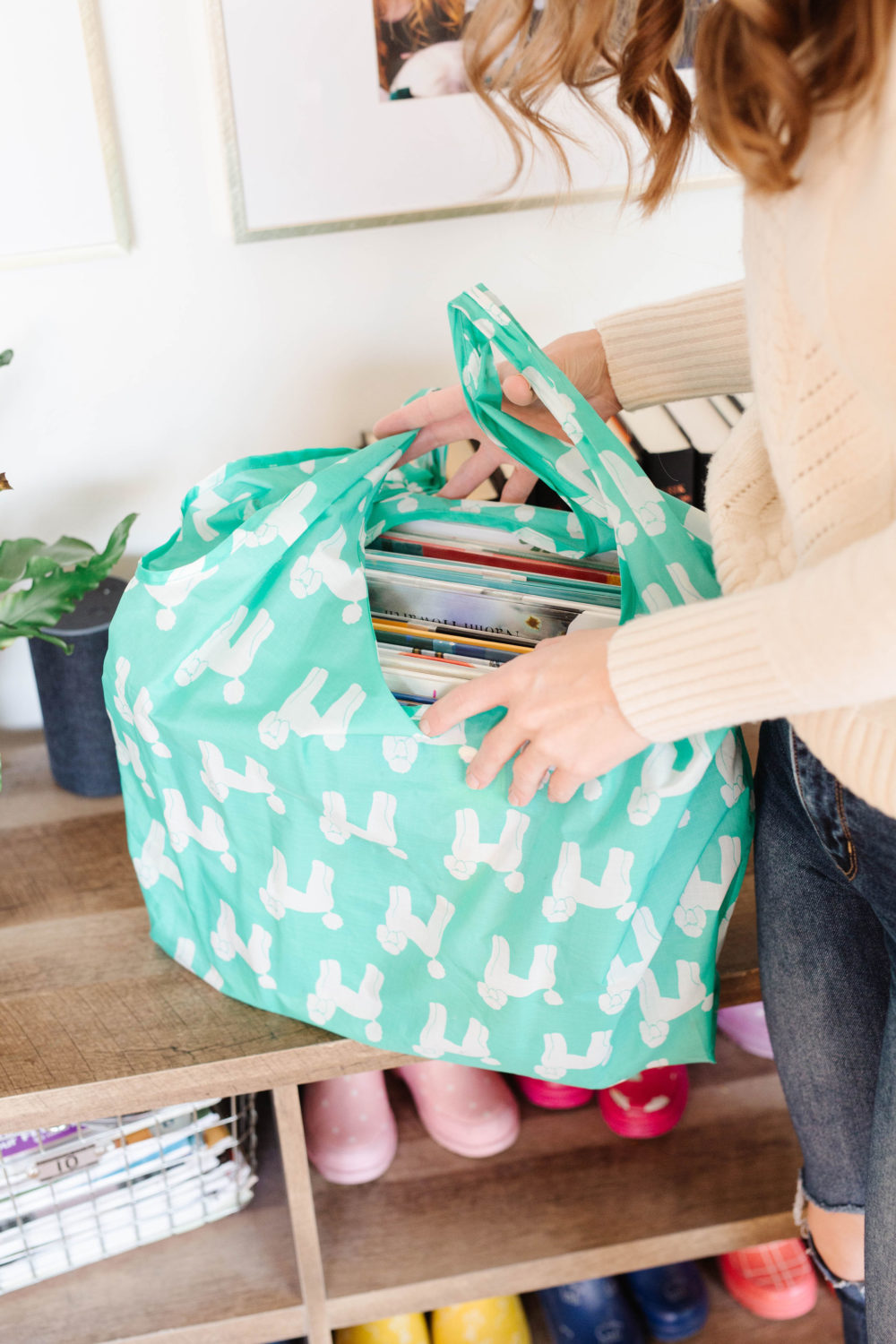 Have you tried a Baggu bag? If you're in the market for a great library bag or two, I can't say enough good things about Baggu!
If you liked this post about my favorite library bag, you might like these posts too: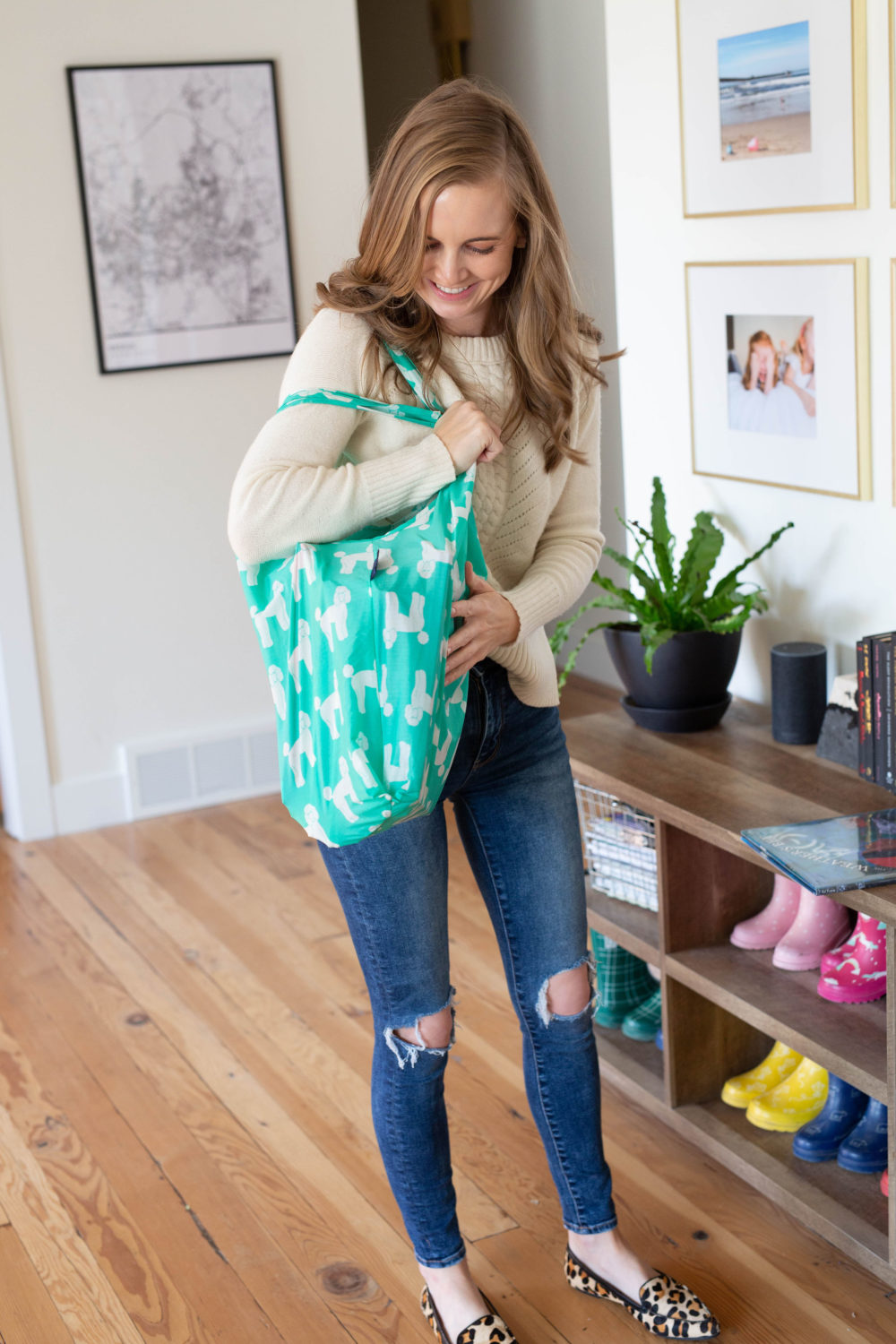 Photos by Heather Mildenstein