Bart loves having Christmas decorations up, especially a Christmas tree, and if it were up to him, I'm pretty sure it'd stay up until Easter.
I love Christmas decorations too, but as soon as a new year rolls in, I'm ready to clean up Christmas and move into a new year with a clean slate.
But it's definitely the hardest to just toss the Christmas cards that arrived in your mailbox over the holiday season.
If you want to treasure them a bit longer (or a lot longer!) here are some simple ideas for what to do with old Christmas cards: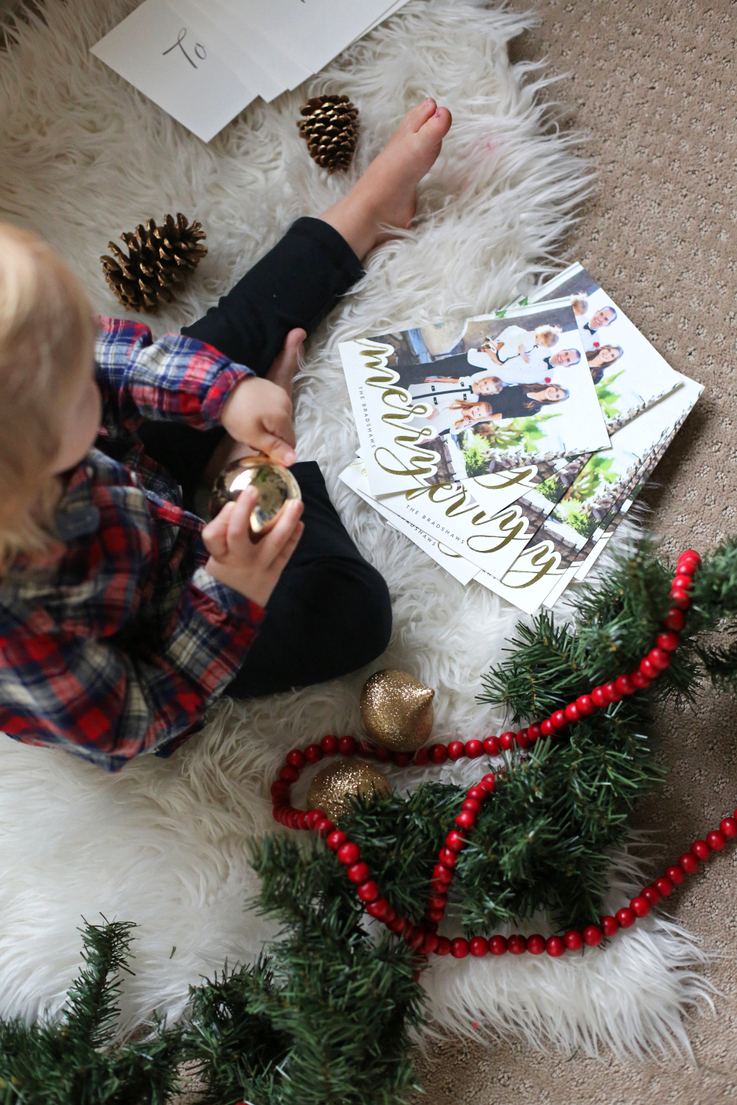 What to do with old Christmas cards
Make a Valentine's Day Banner. This is my favorite way to use old Christmas Cards. I make a neat stack of them and tuck them away until early February and then the girls and I cut out the photos in the shapes of hearts and string them into a banner of people we love. And then, post Valentine's Day, I recycle them without any guilt. Full directions here!
Use them as phone images. Someone suggested this to me a few years ago and I thought it was so fun – snap a photo of the Christmas card image and set it as the image for that person in your phone contacts, so you can see that happy photo every time you text or call them!
Clip them all together for a festive flip book. My friend Miranda does this and now has ten years worth of little flip books featuring their friends and family from all over the country. And what fun to watch the people you love grow up before your eyes.
Use them as gift tags. I love wrapping gifts and I always think a pretty tag is the cherry on top. You might not want to use the photo of someone, but you can definitely the message part (a pretty cursive "Merry Christmas!" or "Jingle All the Way" or a part with a pretty pattern. Just trim it to the size you want, punch a little hole in the top and voila – a whole stack of high-quality, thick tags ready for next Christmas.
Make magnets with them. I did a tutorial a few years ago for how to make your own Instagram magnets and you can do the same thing with Christmas cards. Just get a magnetic sheet, stick on your trimmed Christmas cards and you have your favorite faces ready to keep your fridge or magnet board company all year long!
I'd love to hear what you do with your Christmas cards once the holidays are over!
If you liked this post about what to do with old Christmas cards, you might also like these posts: