This year, I've done something new and (I hope) fun in my Instagram Stories this holiday season.
I asked who you needed a gift suggestions for with as much detail as you could provide – budget, interests, age, etc – and then I've been answering them over the last few weeks with a gift idea.
(If you're curious, I've saved them all to a highlight called "Gift Ideas" on my Instagram profile)
One of the most common ones that came up requests for gift exchange ideas for an upcoming Christmas party or event. (You know the ones – everyone brings a wrapped gift and puts it in a pile in the middle of the circle and then everyone draws a number and then in order you choose a gift from the center, unwrap it and then others can take a new gift or steal yours).
Usually these were being done at work or with extended adult family and needed to be a gift somewhere between $15 and $50 and something that would appeal to both men and women.
(They were often being called "White Elephant" gift exchanges, although with a little questioning it quickly became clear that most of the time they did NOT mean "White Elephant" which indicates silly or goofy gag gifts – most people were really looking for REAL gift ideas for these exchanges).
Everyone wants to bring a great gift that is in high demand with people stealing it as much as is allowed.
Here are 30 ideas for gifts that are perfect for a gift exchange!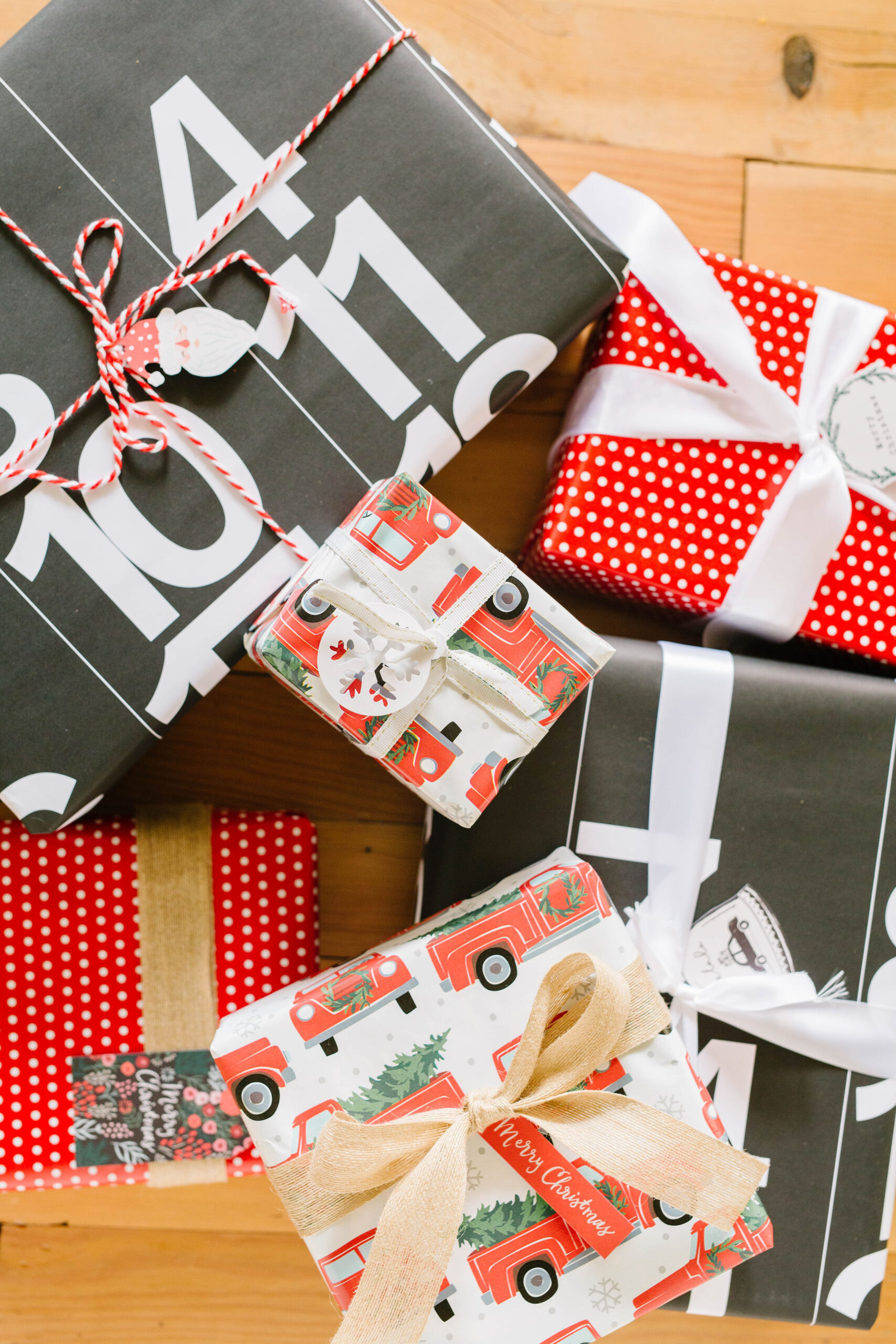 30 Christmas Gift Exchange Ideas for Adults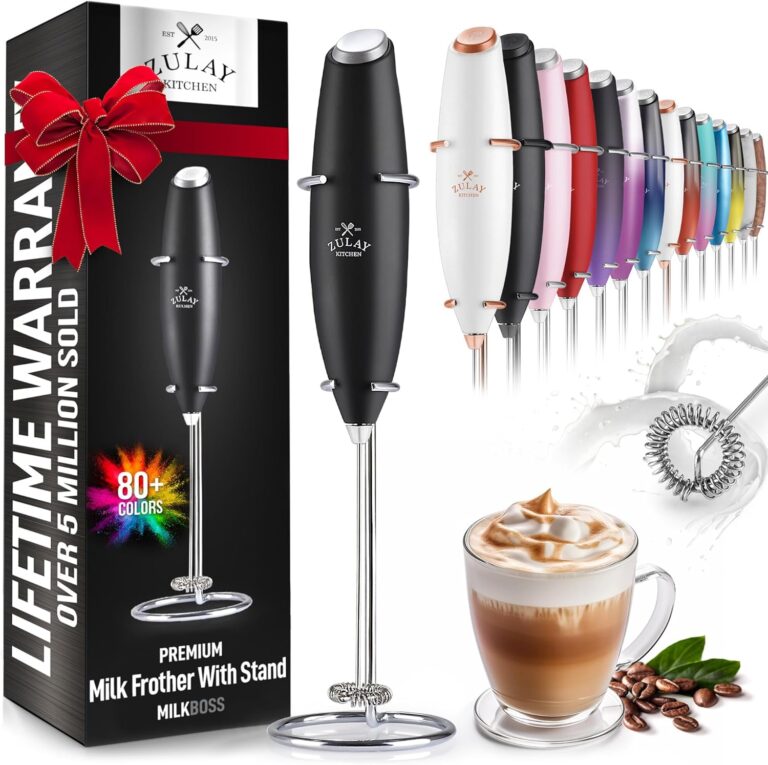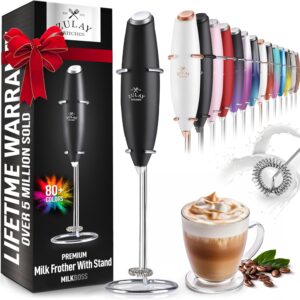 MILK FROTHER WITH A FUN DRINK POWDER
A great milk frother is such a handy (and small space!) tool for getting a perfectly blended drink. Add your favorite drink powder for an A+ gift – my favorites are Perk Chill, Mushroom Hot Chocolate or Peachy Greens (use the code JANSSEN for 10% off).


3 IN 1 WIRELESS CHARGER
When you're traveling, you cannot beat this portable charger that can wireless charge three devices at once! Guaranteed everyone will be stealing this gift exchange item.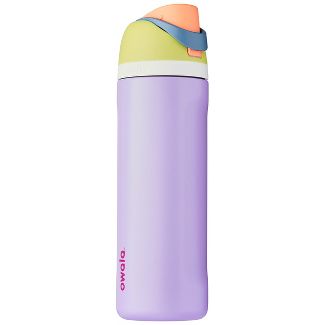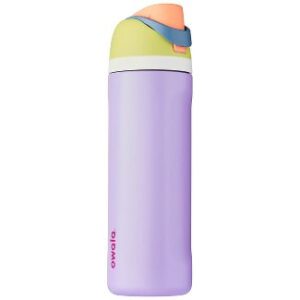 OWALA FREESIP WATER BOTTLE 
This is my favorite water bottle for sure – insulated, comes in a bunch of fun colors, has straw or swigging options, and doesn't leak.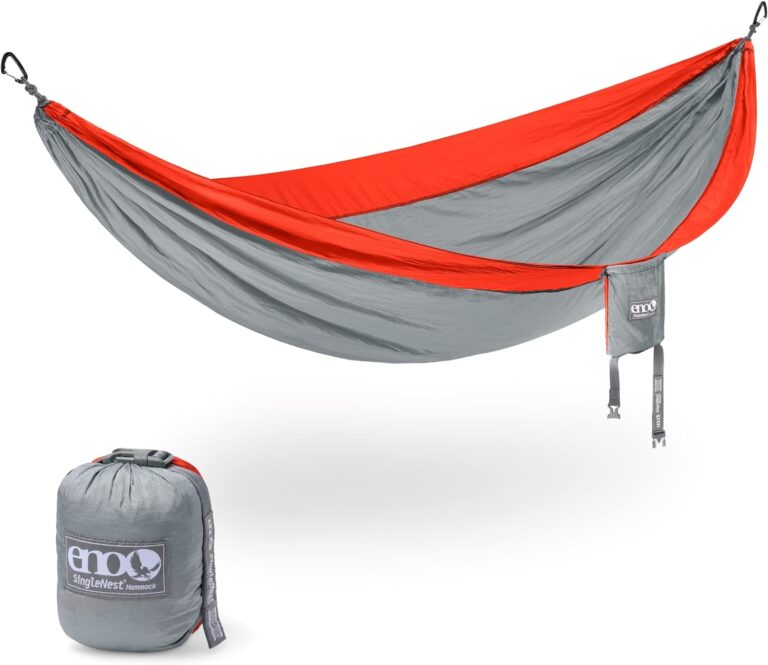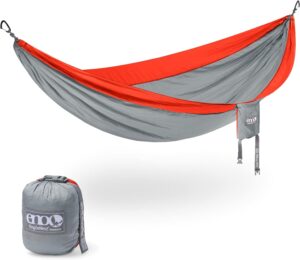 NYLON HAMMOCK
Whether you're camping or just stringing it up in your backyard, this is a delightful way to add a little relaxation to your life. Plus, it comes in several fun colors.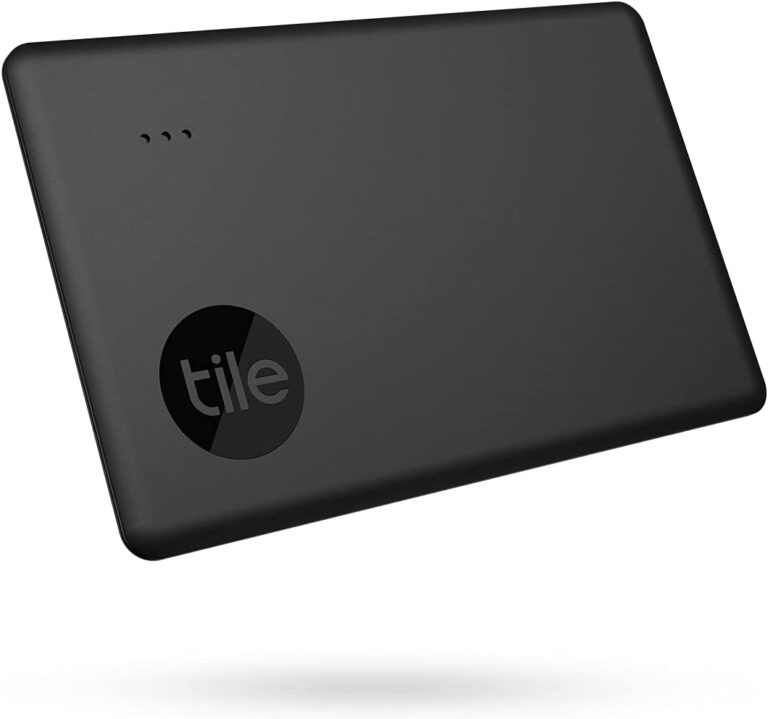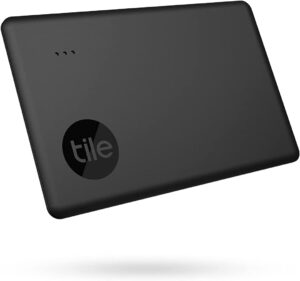 WALLET TILE
If your wallet is always walking off, this slim tile slips inside and then you'll never be scrambling to find it again!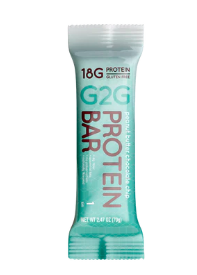 G2G PROTEIN BARS
I've tried a lot of protein bars in my time and these are HANDS-DOWN my favorite. I have one almost every day, either as part of my lunch when I'm working or as an afternoon snack. My number one flavor choice is the Peanut Butter Coconut Chocolate, but all of them are excellent. Use the code READ for 15% off!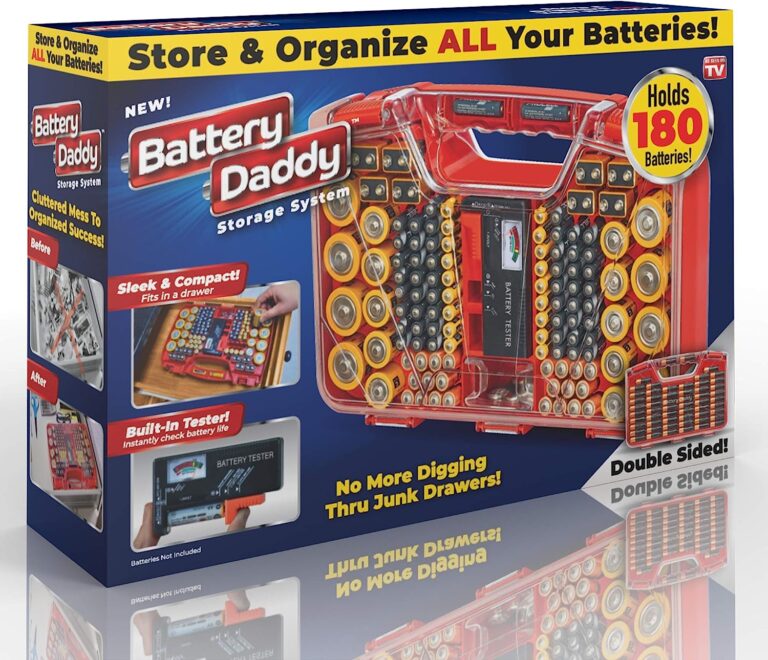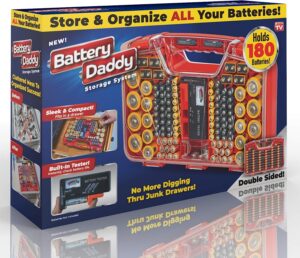 BATTERY ORGANIZER
My parents gave this to Bart for his birthday last year and it's so nice to have all your batteries in one place, easy to find, and with a built-in battery tester. Best $20 ever.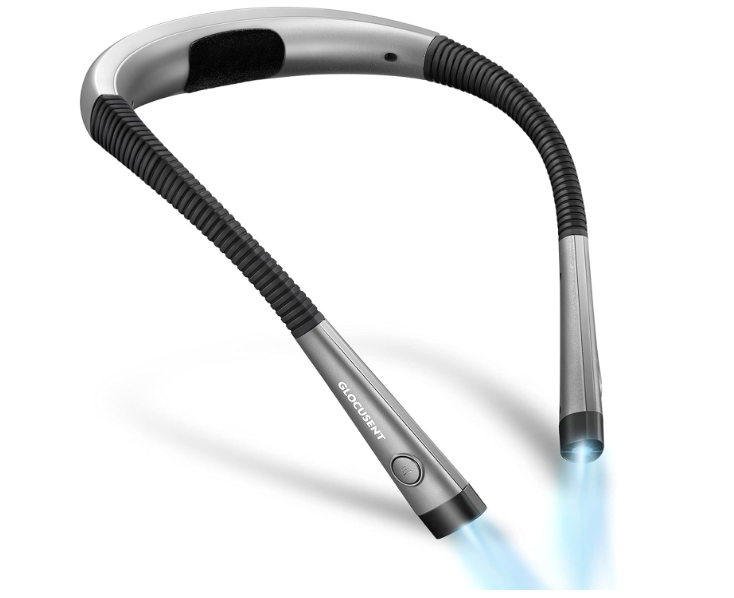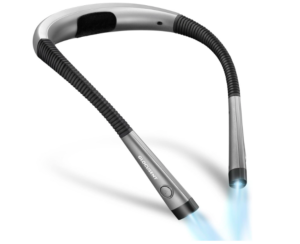 NECK BOOK LIGHT
I was SO dubious about a book light that went around your neck instead of clipping to a book, but I was 100% wrong. It makes it feel like you're living in the stone ages when you use any other ones – this one is just such a great design and so much better than anything else I've tried. I promise, you might be dubious, but it's a winner – more than 45,000 reviews can't be wrong. Also, it's great for close-up work like jigsaw puzzles and embroidery or knitting.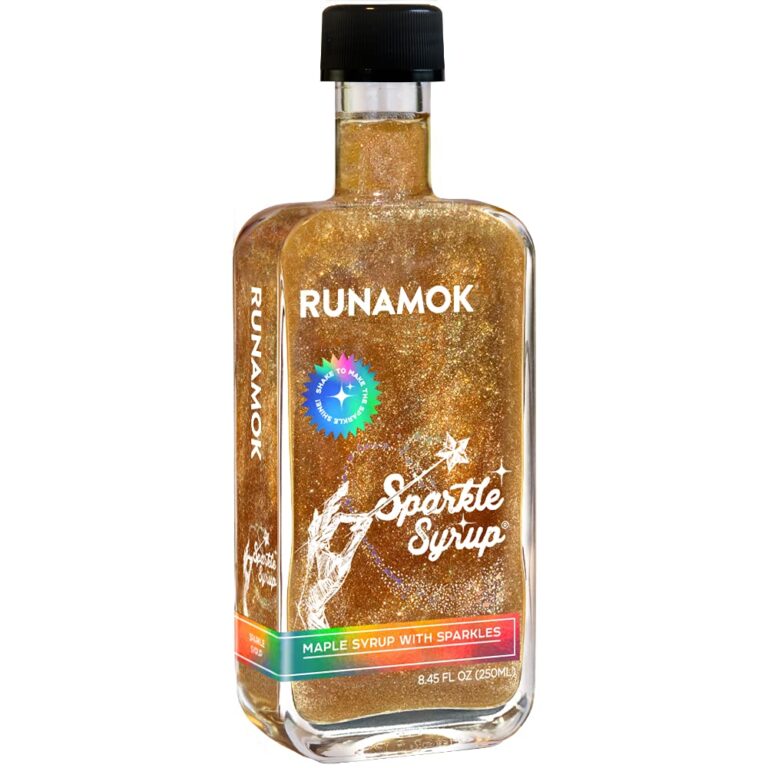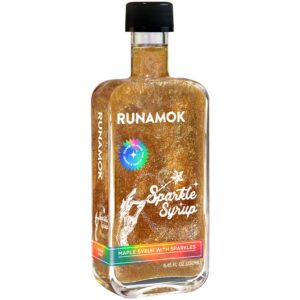 SPARKLE MAPLE SYRUP
For a foodie or anyone who loves a little extra glitz in their life, this maple syrup filled with edible sparkles is just SO FUN.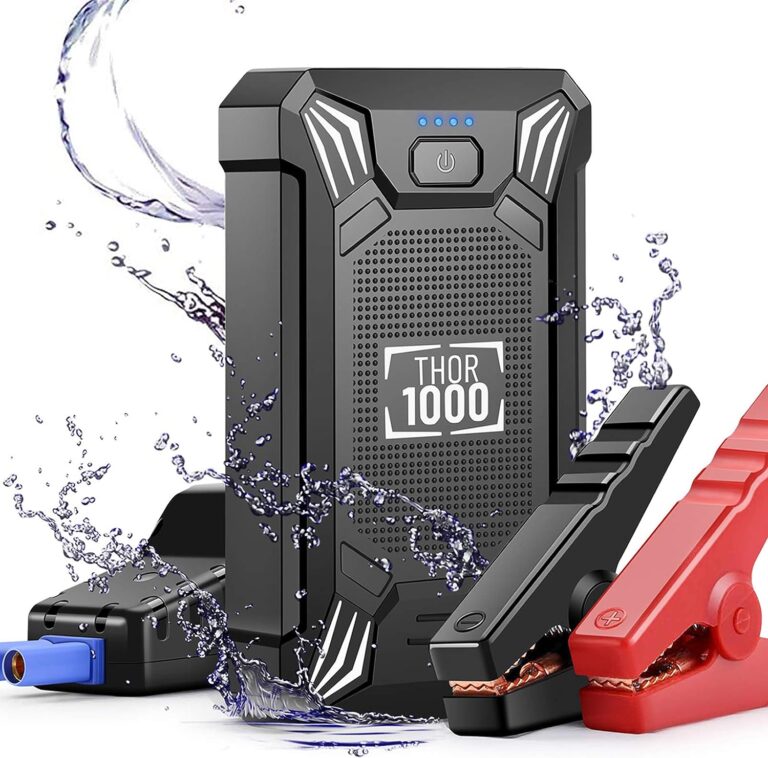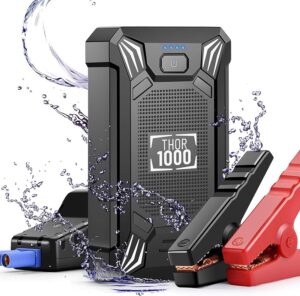 CAR BATTERY JUMP KIT 
Bart's brother and sister-in-law gave us this for Christmas and I thought it was the COOLEST gift. It can jump start your vehicle (no other car needed) multiple times on a single charge and you can use it to charge your electronics on the go. If you have road trips coming up this year, you'll definitely want one of these. Also, it's so compact!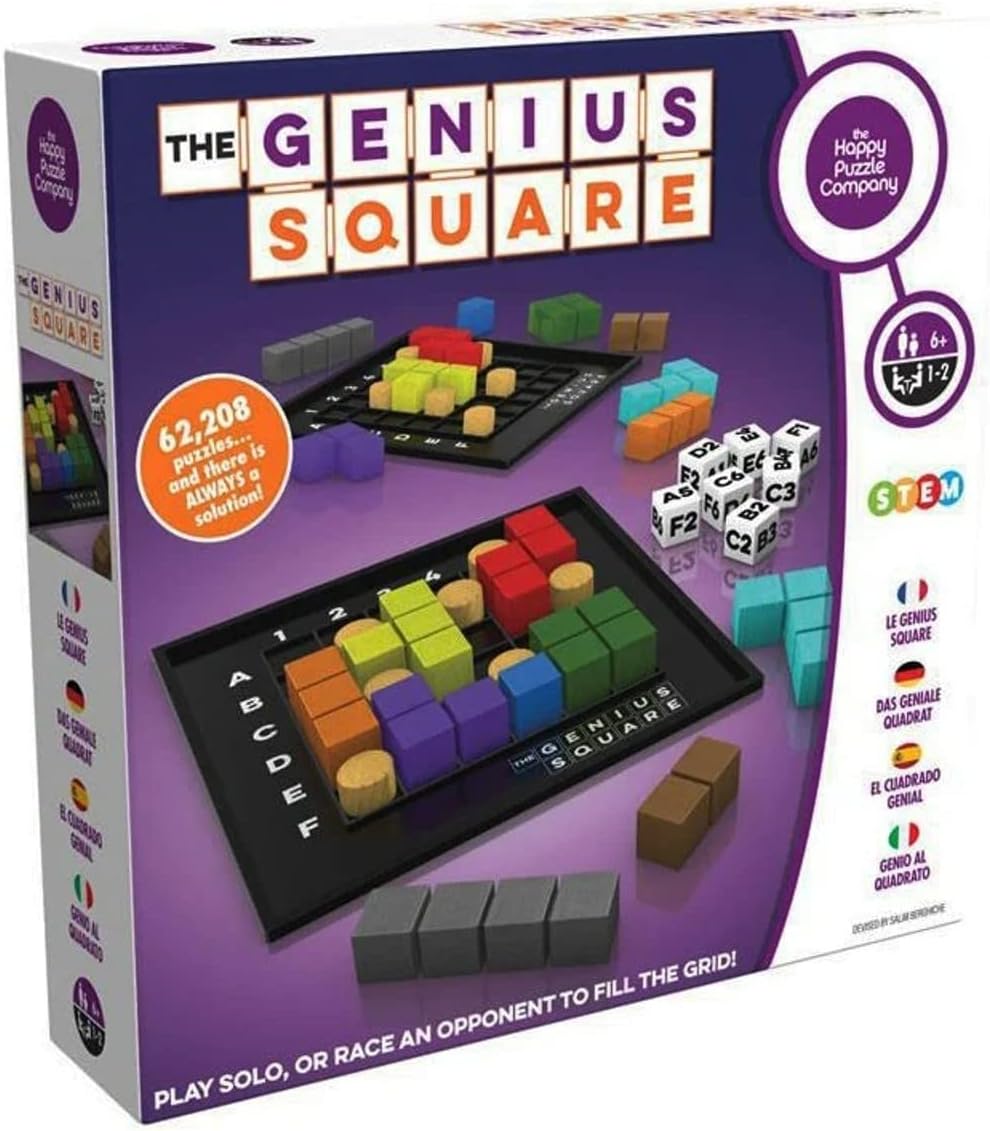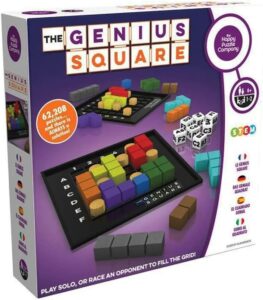 GENIUS SQUARE GAME
A good new game is always fun for a gift exchange and this one is wildly popular and has won about a million awards!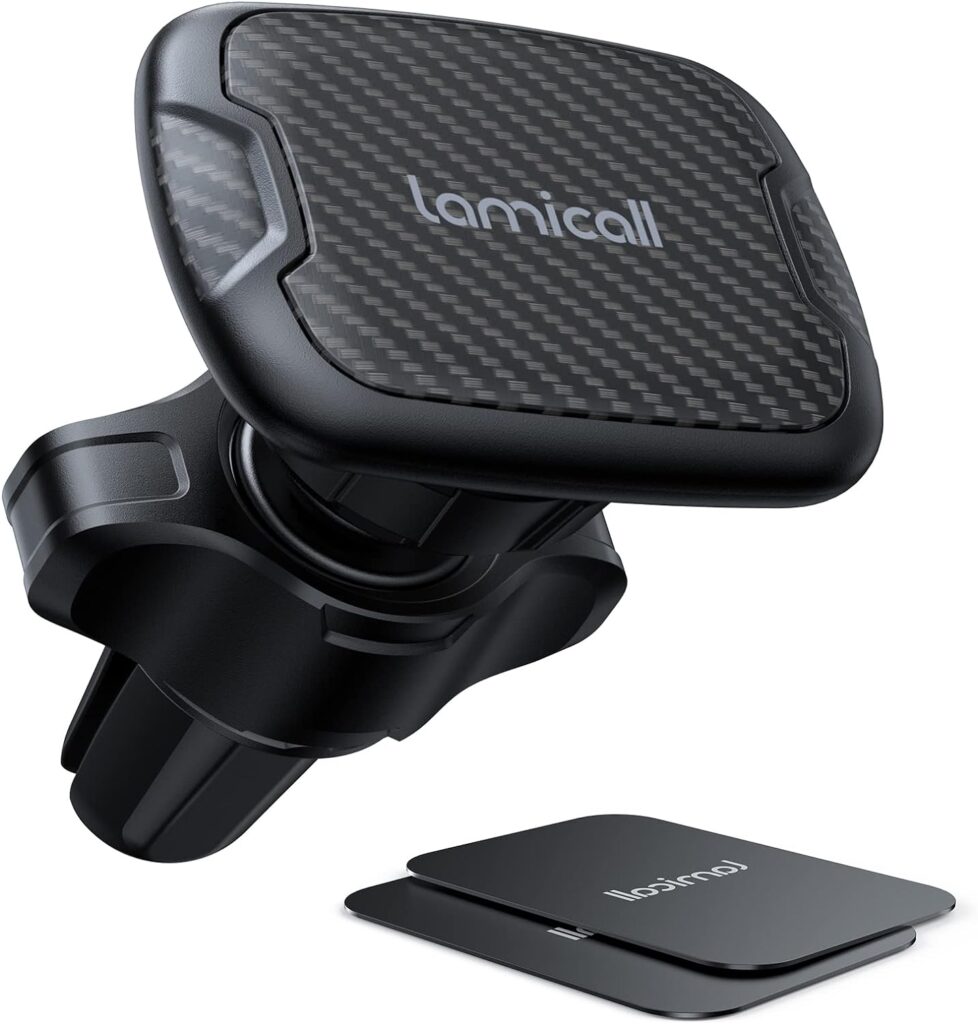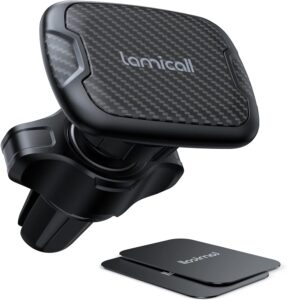 CAR PHONE MOUNT
I love that your phone just pops on and off (no clicking it in) and that you can move it easily around. It's one of those great gifts for men and women alike. My mom liked it so much after she saw me using it that when she ordered herself one. I also like that it comes with two magnetic panels so two people can both use it with their respective phones. And it's under $10.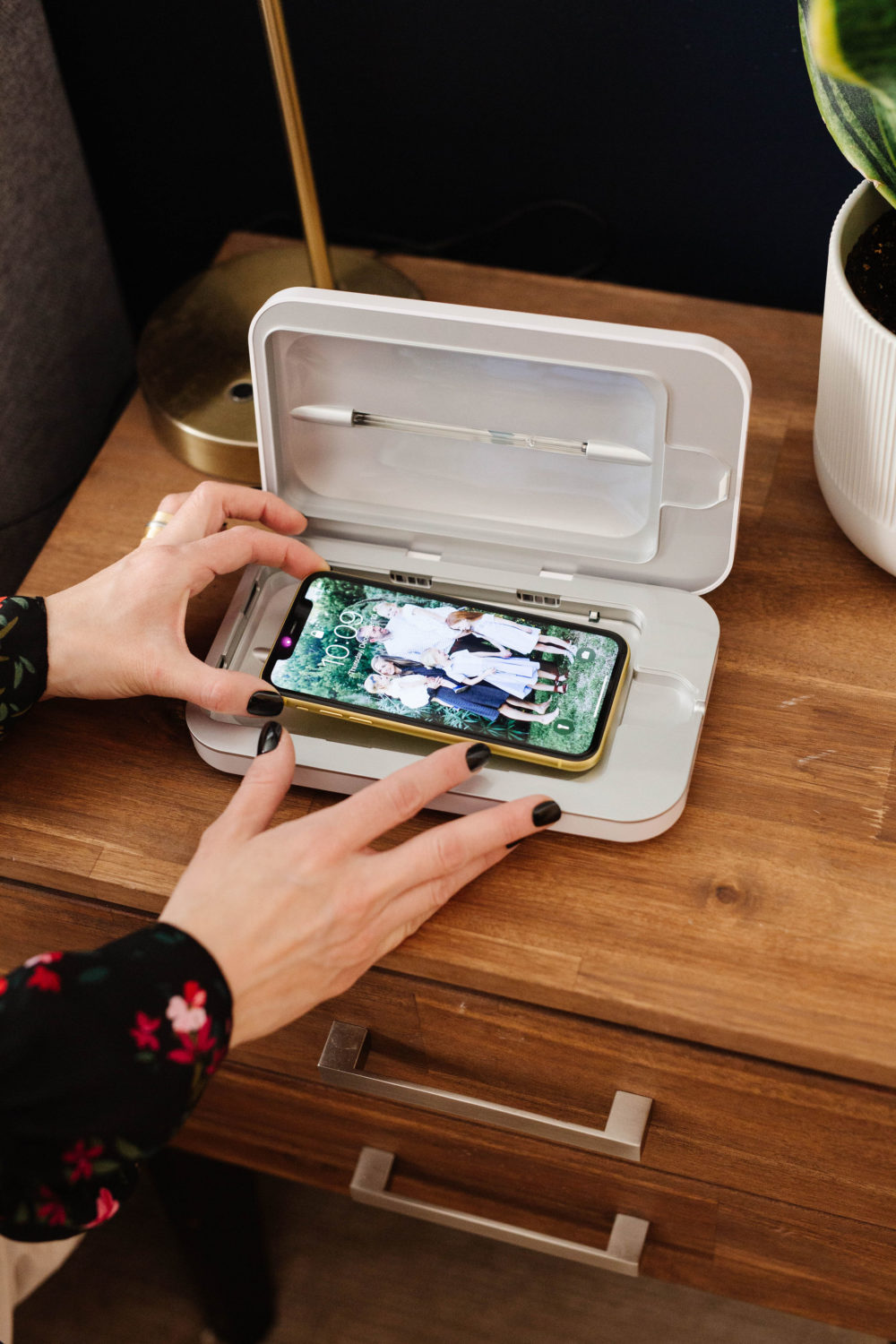 PHONESOAP
We bought a PhoneSoap for my dad a few years ago and then I got myself one last year. I LOVE it. It's a sleek little device that you put your phone (or keys or jewelry or wallet) inside and it kills 99.9% of the germs on it within 10 minutes. I keep mine on my desk and put my phone in it every night before I go to bed – I wake up to a clean and fully charged phone!
LOCAL RESTAURANT GIFT CARD
If everyone in your group lives nearby, it's really fun to give a gift card to a local bakery, restaurant or coffee shop!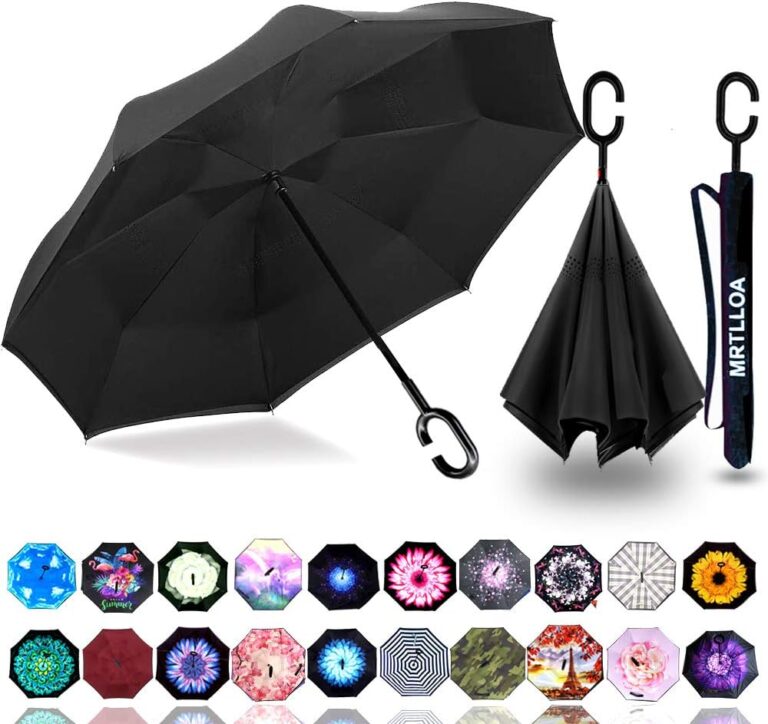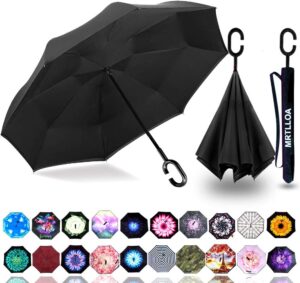 INVERTED UMBRELLA
Someone suggested these umbrellas which were new to me and now I'm obsessed – they flip inside out so you don't drip water everywhere when you close them. Plus they come in a bunch of fun colors.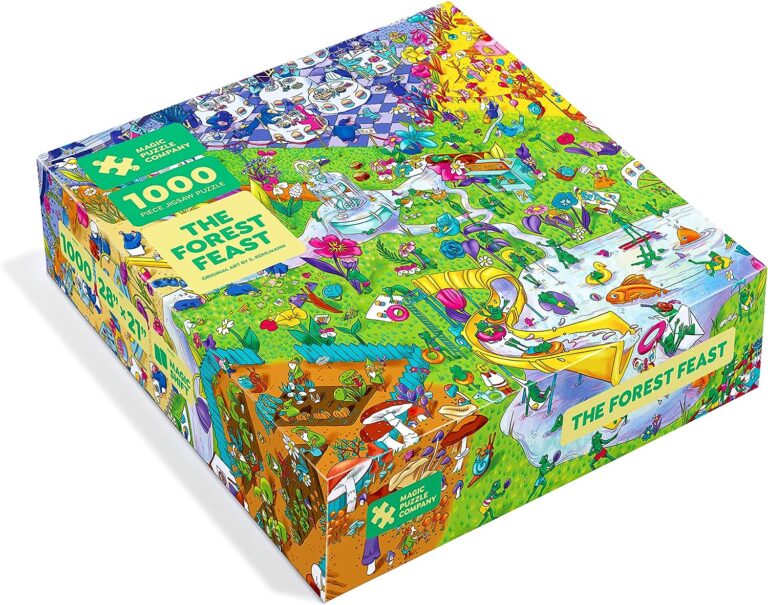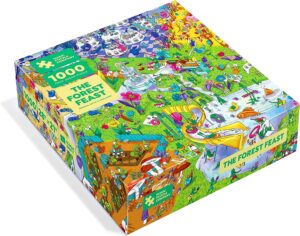 MAGIC PUZZLE
You've never done a puzzle like this one! It's beautifully designed so that every piece is fun to look at and there's a surprise when you reach the end! I wrote a whole post about them if you want more details here!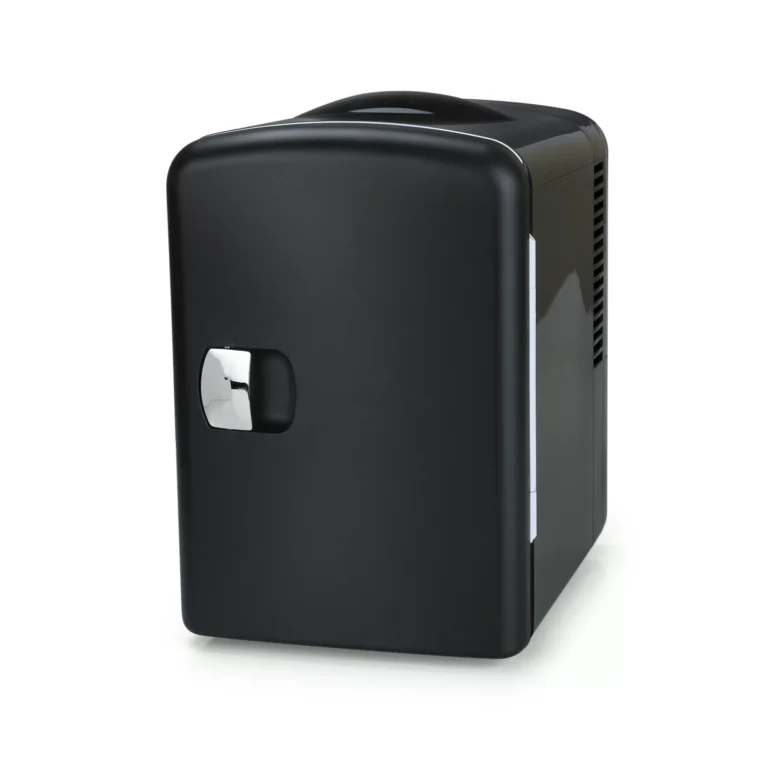 MINI FRIDGE
This is a hit gift for pretty much everyone. Whether you use it in your office or bedroom, to store drinks or skin care products, it's going to be a home run!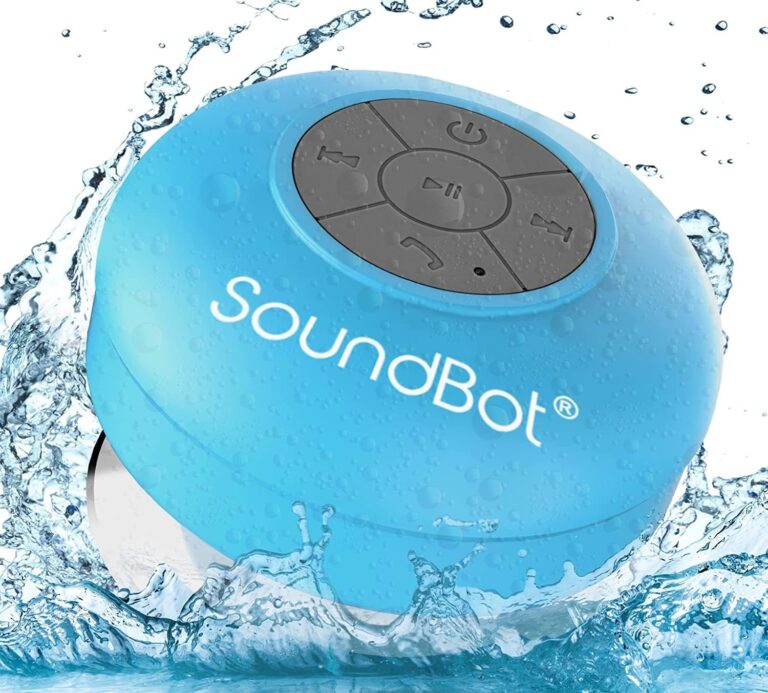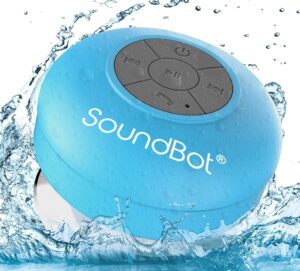 BLUETOOTH SHOWER SPEAKER
Now you can listen to your favorite podcasts or music while you shower! Or use it outdoors without worrying about rain or snow.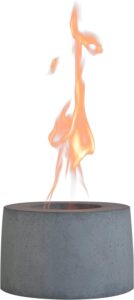 TABLETOP FIRE PIT
We got one of these as a gift for Christmas last year and it's so delightful for making s'mores indoors or on the back patio without needing a big fire or any wood. It's also just lovely on your coffee table on a cold winter night.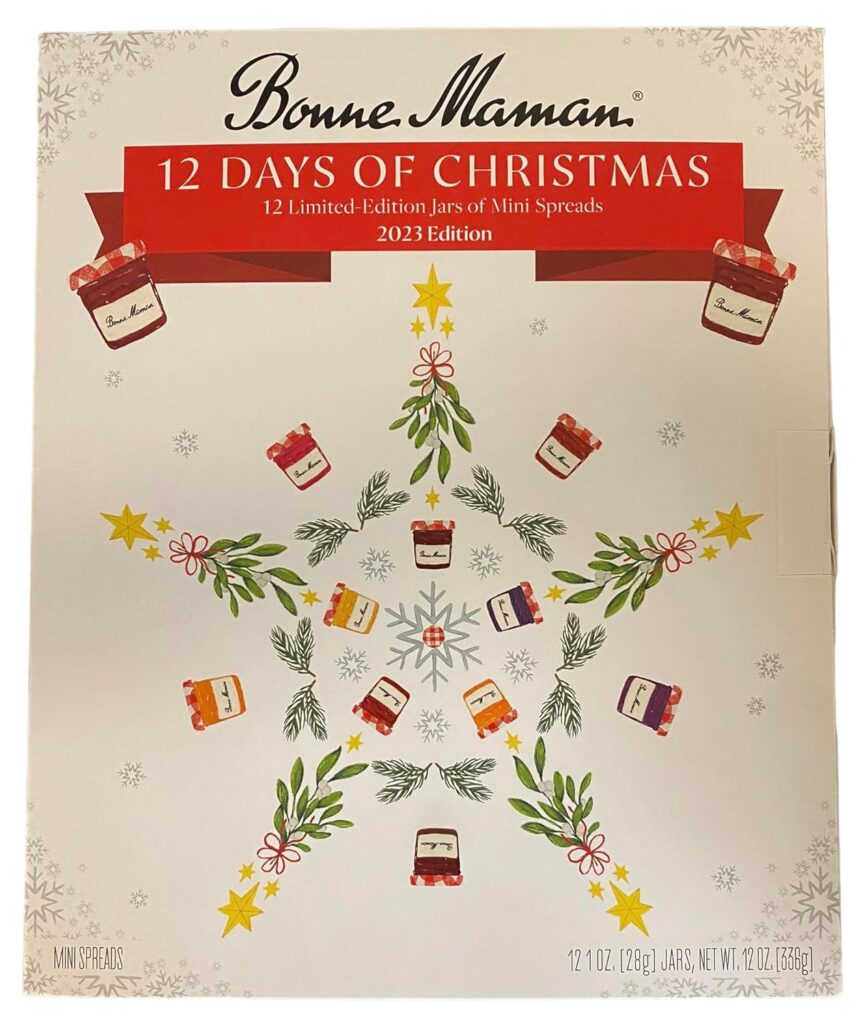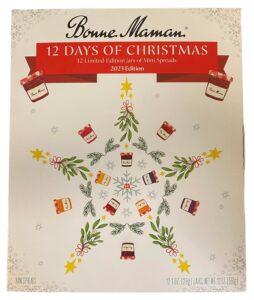 BONNE MAMAN 12 DAYS OF CHRISTMAS
This is fun, even if it's almost Christmas – plenty of time to try these little fruit spreads and honey! So many people have said this was one of the most fun gifts they've ever gotten.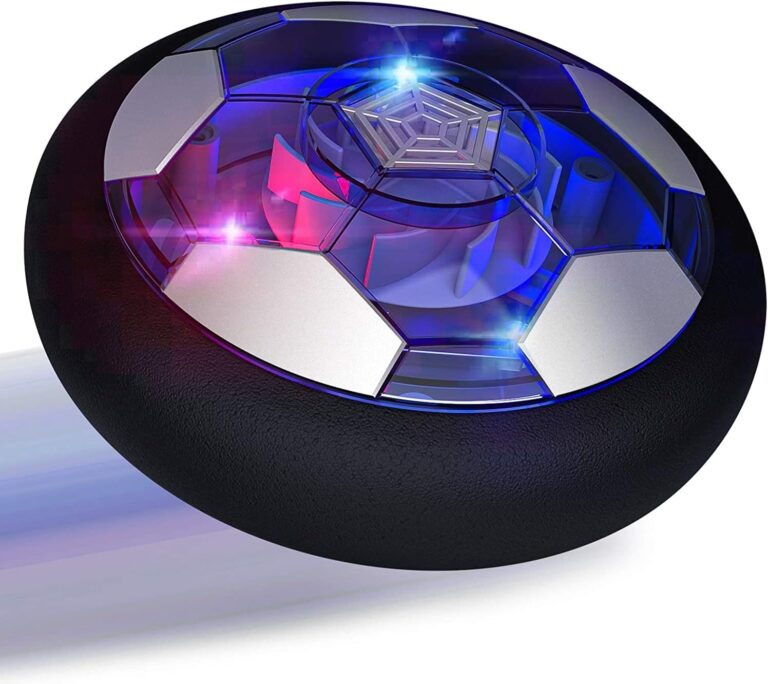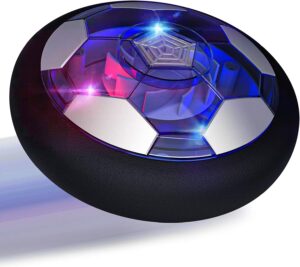 HOVER SOCCER BALL
Because being an adult doesn't have to mean you're boring! This hover soccer ball (which skims along the floor and bounces off walls) is so fun for all ages indoors and out!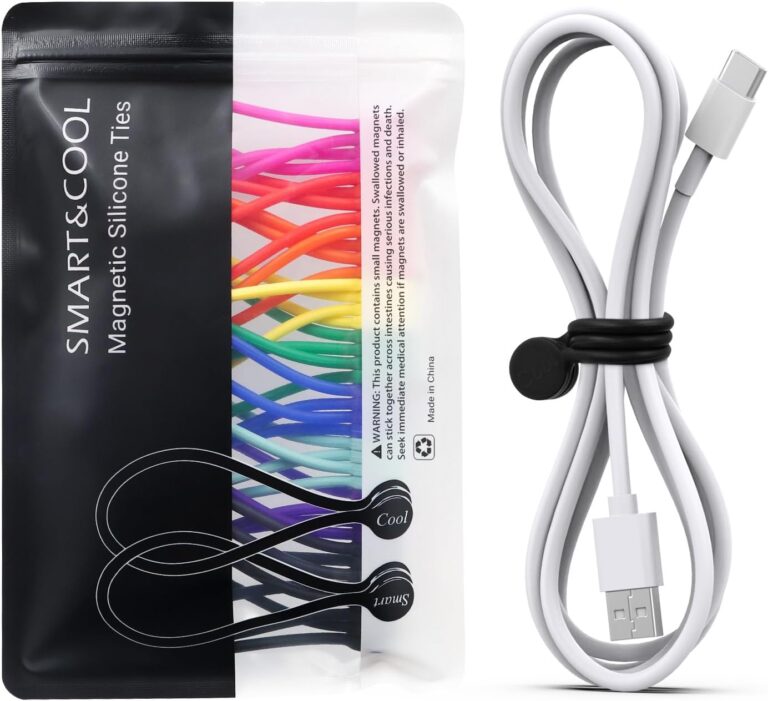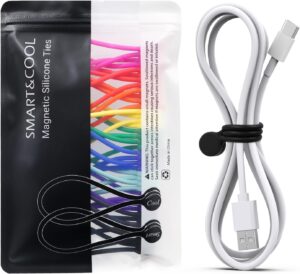 MAGNETIC CORD TIES
All of us probably have way too many cords hanging around these days – this set of 20 colorful cord ties keeps everything neat and tidy in the kitchen, office, garage, or bedroom.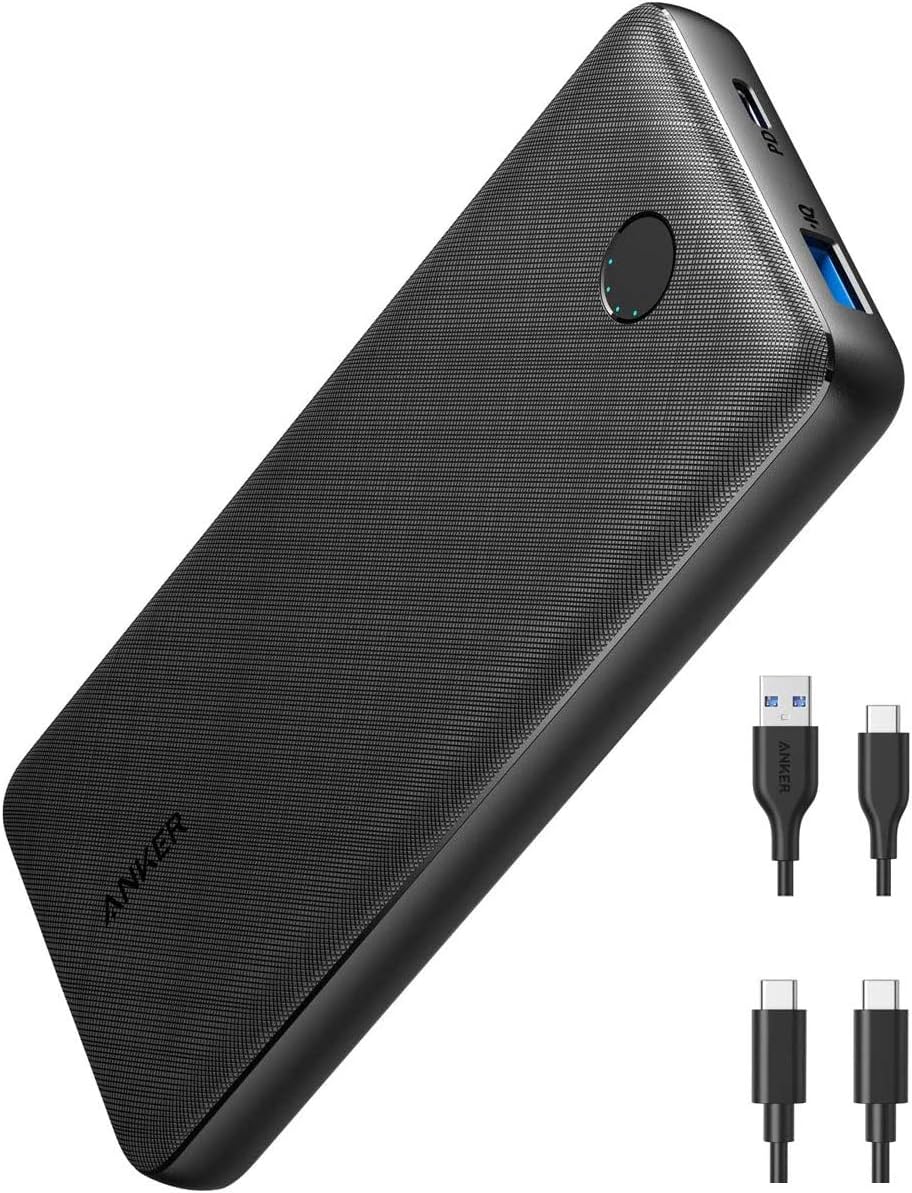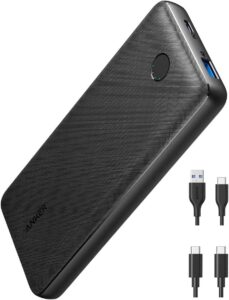 PLUG IN CHARGER
There's nothing worse than a dead phone! For quick charging on the go, this portable plug-in charger is slim and doesn't require an extra cord.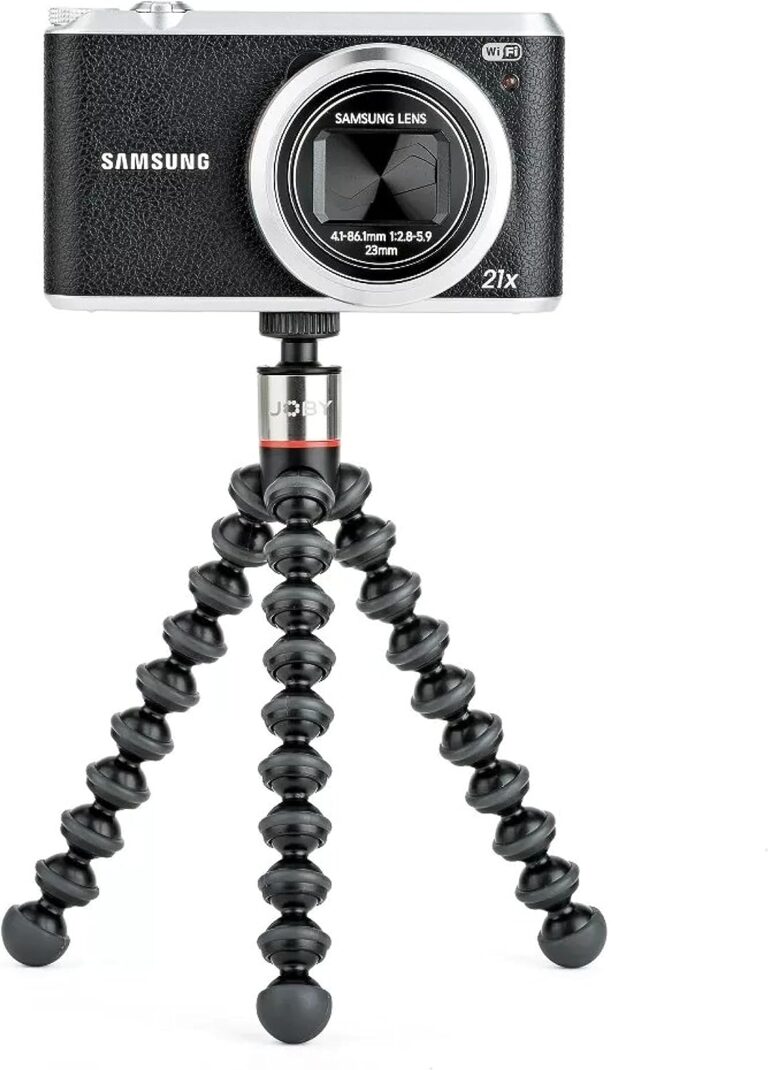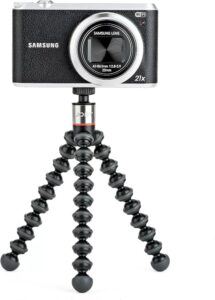 GORILLA STAND
I love this for taking photos or videos anywhere I am, outdoors or indoors! It is so flexible and strong.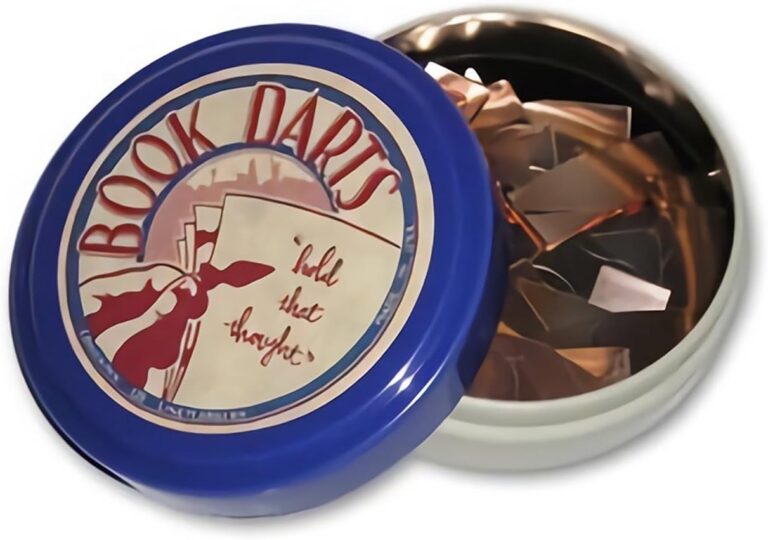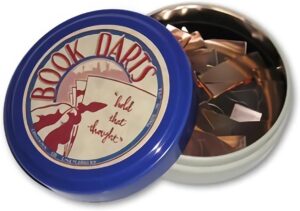 BOOK DARTS
These mixed metal markers are perfect for books or planners – they don't damage your page, you can add a ton of them to mark exact lines, and they are gorgeous. Add a favorite book or a plain notebook if you'd like!
SODA TASTE TEST
We did this for Bart a few years ago – we gathered up 6 different brands of root beer and made our own homemade score cards then all tried each one and rated them. You could also do popcorn or hot sauce or salsa or BBQ sauce or chocolates or anything else that comes in lots of varieties!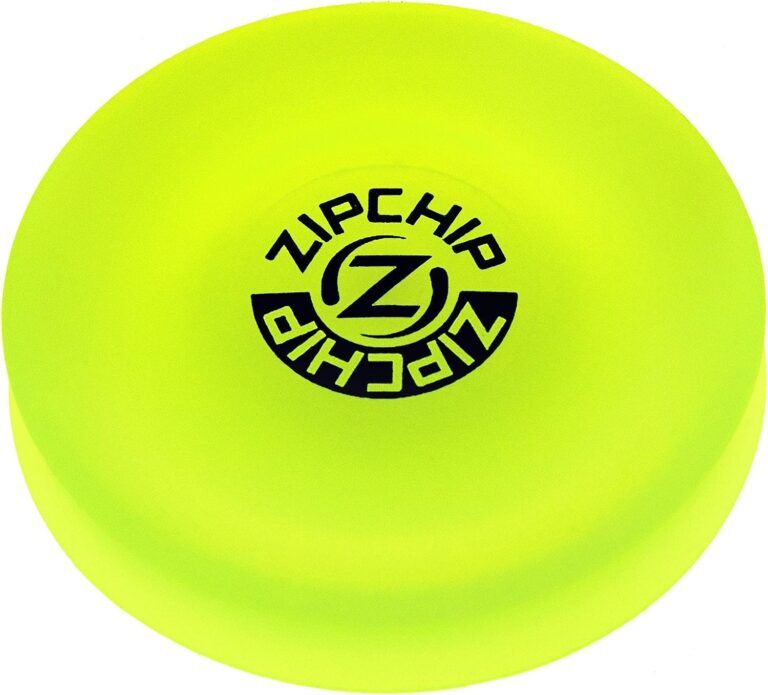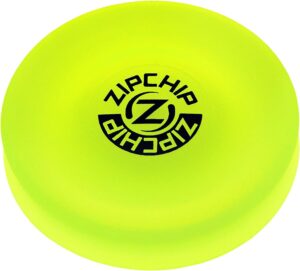 ZIP CHIP
This mini frisbee has been one of the very top sellers this year! It's perfectly portable – small enough to pop in a pocket and fun for adults and kids alike!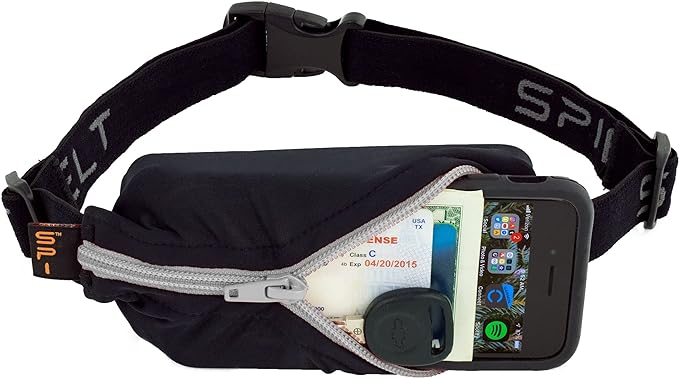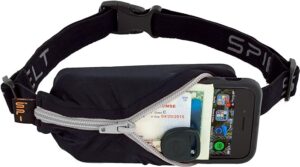 RUNNING BELT
A slim running belt to hold your phone and keys and wallet is perfect whether you're traveling, biking, or otherwise on the go and want to keep your hands free!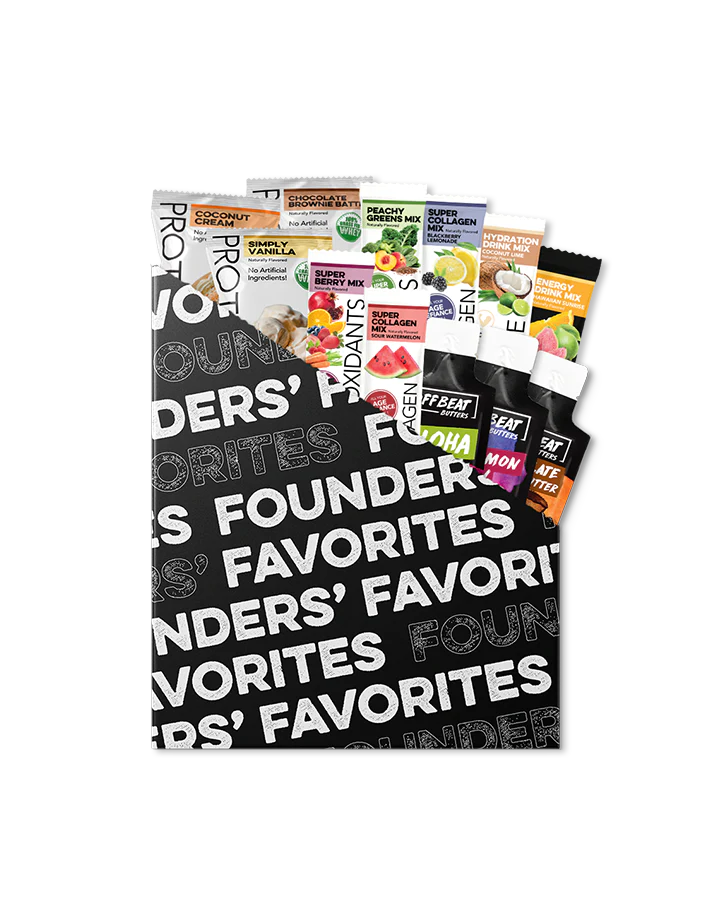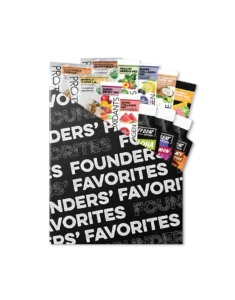 CLEAN SIMPLE EATS SAMPLE PACK
For the person who loves protein and healthy living, this sample pack of protein powders, greens powder, collagen, and nut butters is a sure-fire hit!  Use the code JANSSEN for 10% off.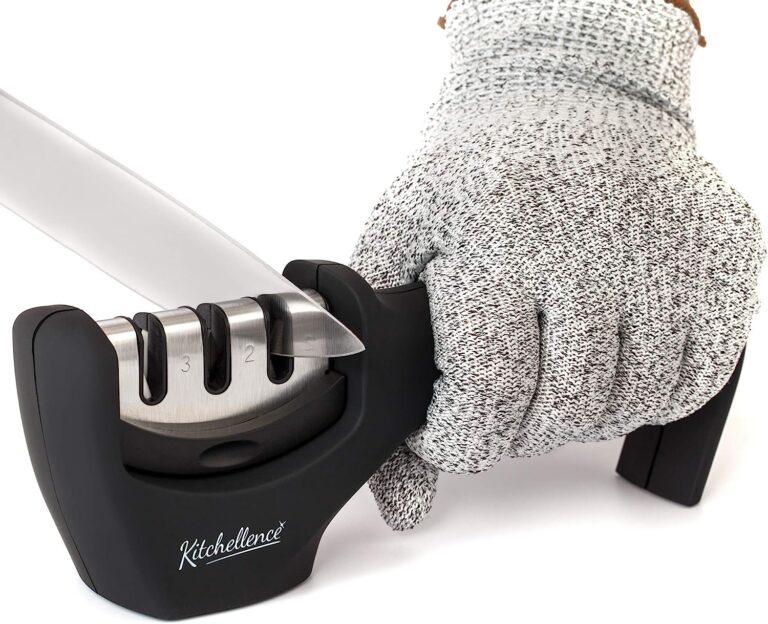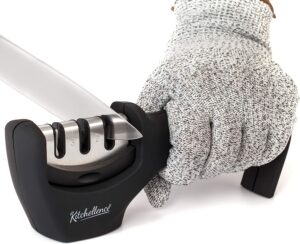 KNIFE SHARPENER
Nobody likes a dull knife and this will have your whole set sharp as new in no time!
What else would you add to this list of Christmas gift exchange ideas? Leave your best ideas in the comments!
if you liked this post about Christmas gift exchange ideas, you might also like these other posts: