A few months ago, I got hooked on Libro.fm (I wrote a whole post here about how it works) and I've been using it ever since.
And the other day, when I was thinking about Mother's Day gifts, I realized that the current deal from Libro.fm is the BEST way to give a thoughtful Mother's Day gift AND snag yourself two free audiobooks.
These kinds of deals are the things I LIVE for.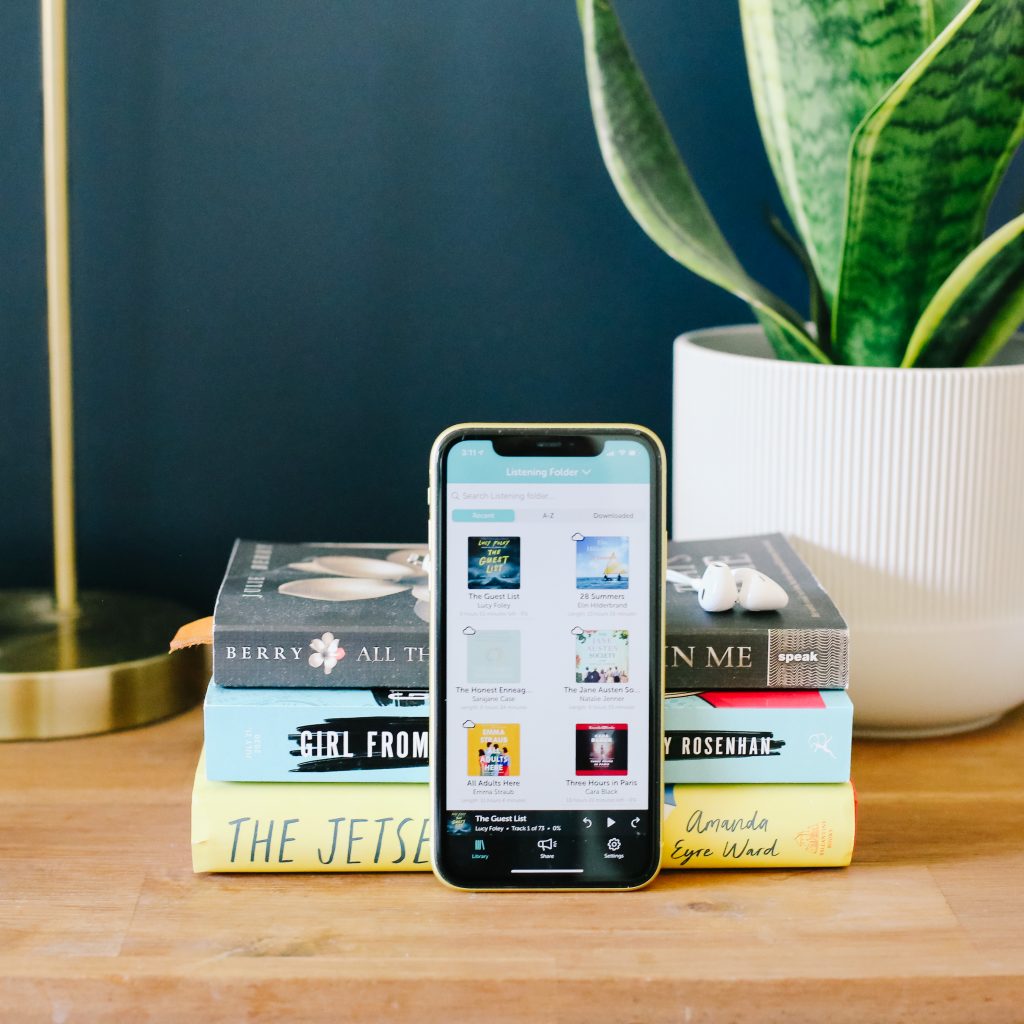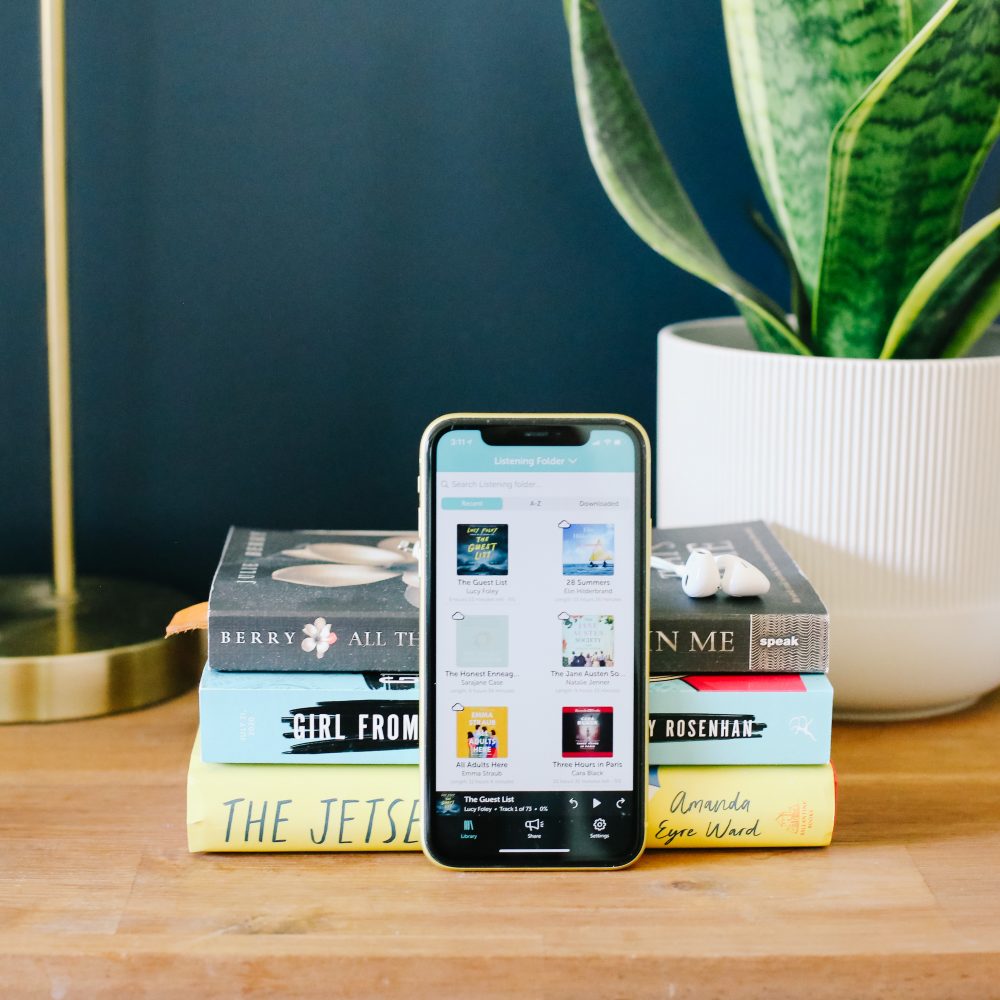 Here's how it works.
Libro.fm has a deal where you can buy 3 audiobook credits for $14.99 (which means they're less than $5 each which is a KILLER deal on audiobooks – you can use those credits on any of the 150,000+ audiobooks in the Libro.fm collection).
And once you have those credits? You can use them to give audiobooks as gifts to other people.
Did someone say "perfect last minute Mother's Day gift?" Yes, yes, I did.
You could gift your mom an audiobook and get the same one for yourself and listen together (a little social distancing bookclubbing at its finest!) and you'd still have one credit leftover for another book for yourself.
You could gift all THREE of the audiobooks to your mom is you happen to be that kind of loving and generous offspring.
(And if your mom hates the audiobook you choose for her, she can easily exchange it for a different one – Libro.fm has exceptional customer service).
Or, of course, you can keep them all three for yourself. I'll never tell.
Here's how to do it.
First, go to Libro.fm and create an account.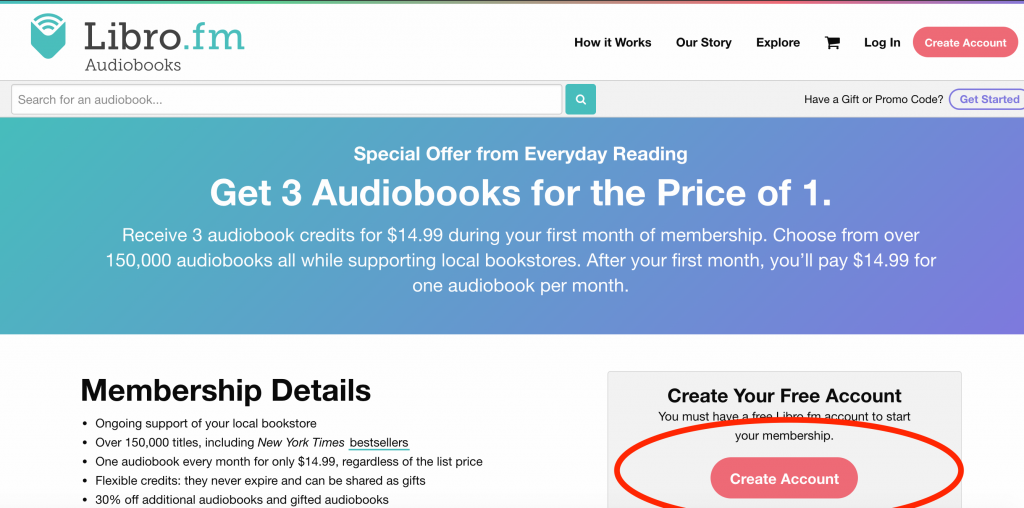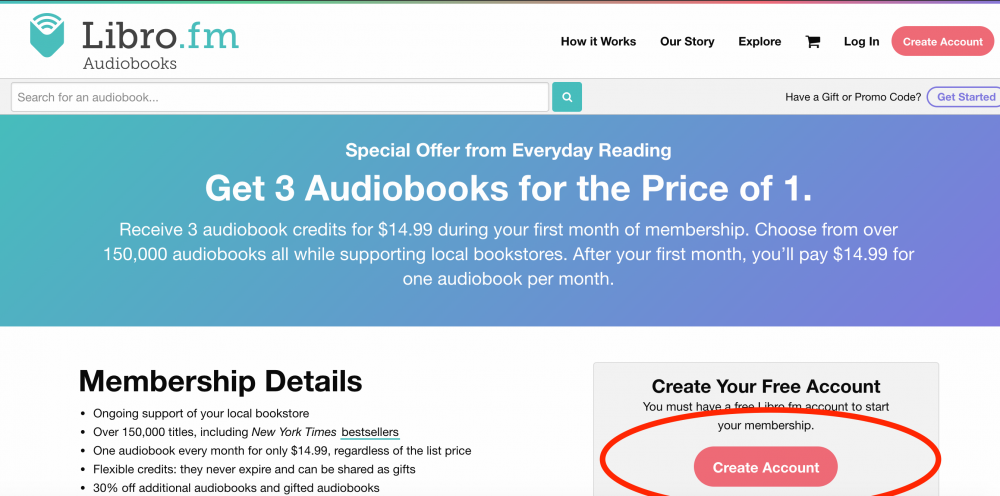 Then checkout (the total will be $14.99 plus tax) and boom! You'll have 3 credits in your account.
Now choose the audiobook you want to gift (a list of my favorite audiobooks here, if you need some inspiration!) and select the "Gift Audiobook" under the listed price.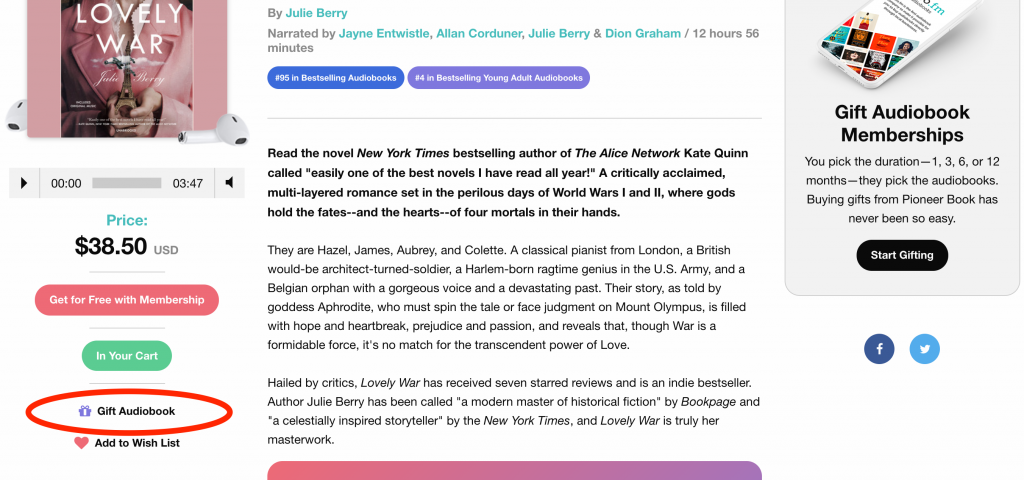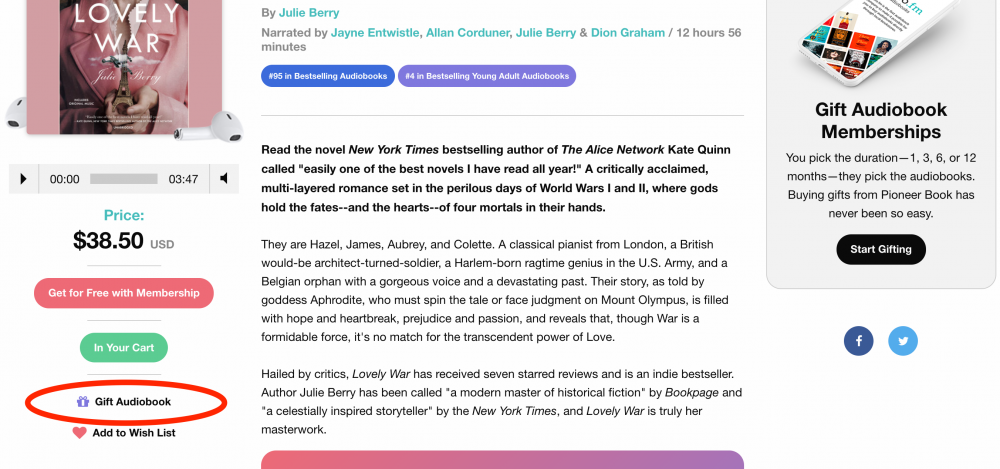 When you go to your cart, you'll see a checkbox that says "Give this audiobook as a gift." Check it and fill in the information that pops up below. (Note that if you want it to not be delivered until Mother's Day, either wait until Sunday to do it – it'll send it immediately after purchase – or leave the email blank and it'll give you an option to print the gift certificate instead).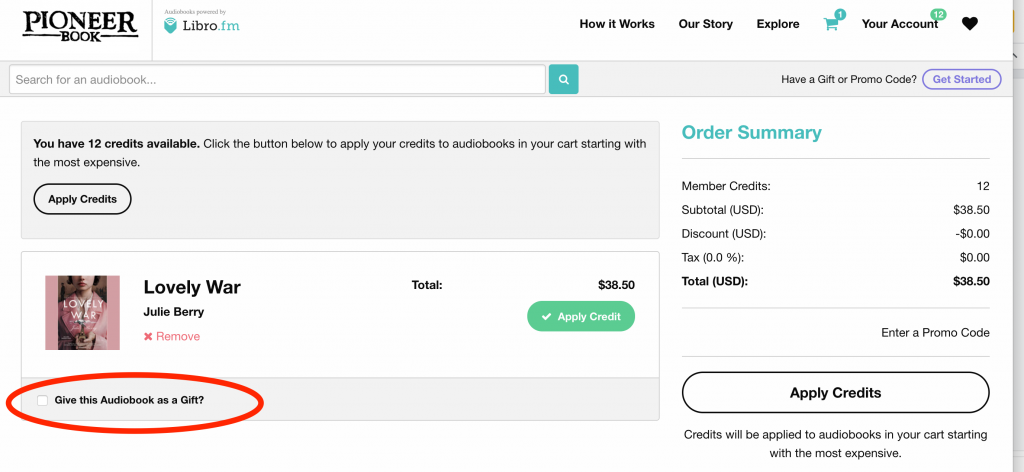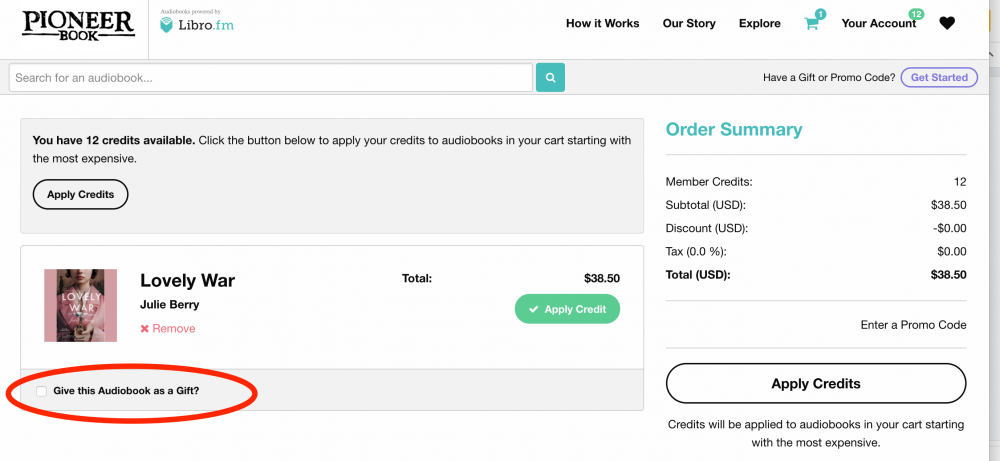 When you go to pay, choose "Apply Credits" and it'll use one of your 3 credits to pay for it.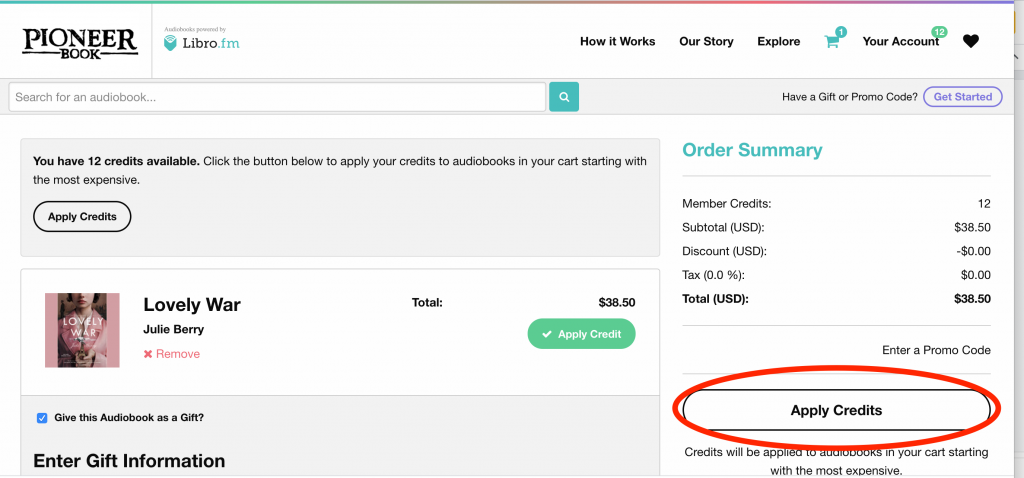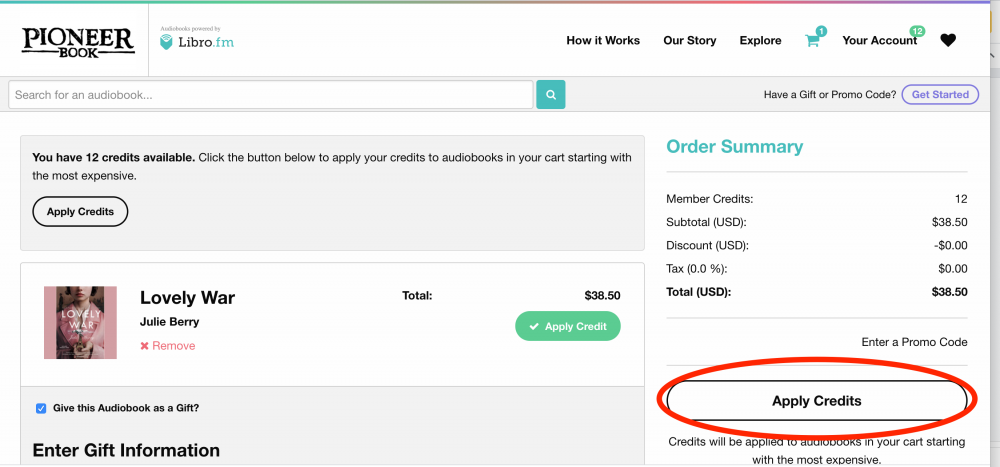 And voila!
Mother's Day gift done plus two extra audiobook credits for yourself, all for $15.
Definitely a win-win.
(And did I mention that the purchase supports your local independent bookstore? I guess it's actually a triple win).
If you liked this post about how to give an audiobook gift, you might like these posts too: