This is a sponsored post written by me on behalf of Audible. All opinions are 100% mine.
When I started high school, a few weeks into a very busy first semester, I told my mom, "I don't have any time to read anymore and I don't feel like me when I can't read."
Nearly 20 years later, I still feel the same way if my life gets too busy to read. I just don't feel like me!
The holidays are one of those times of years where I can really quickly lose my reading time if I'm not careful.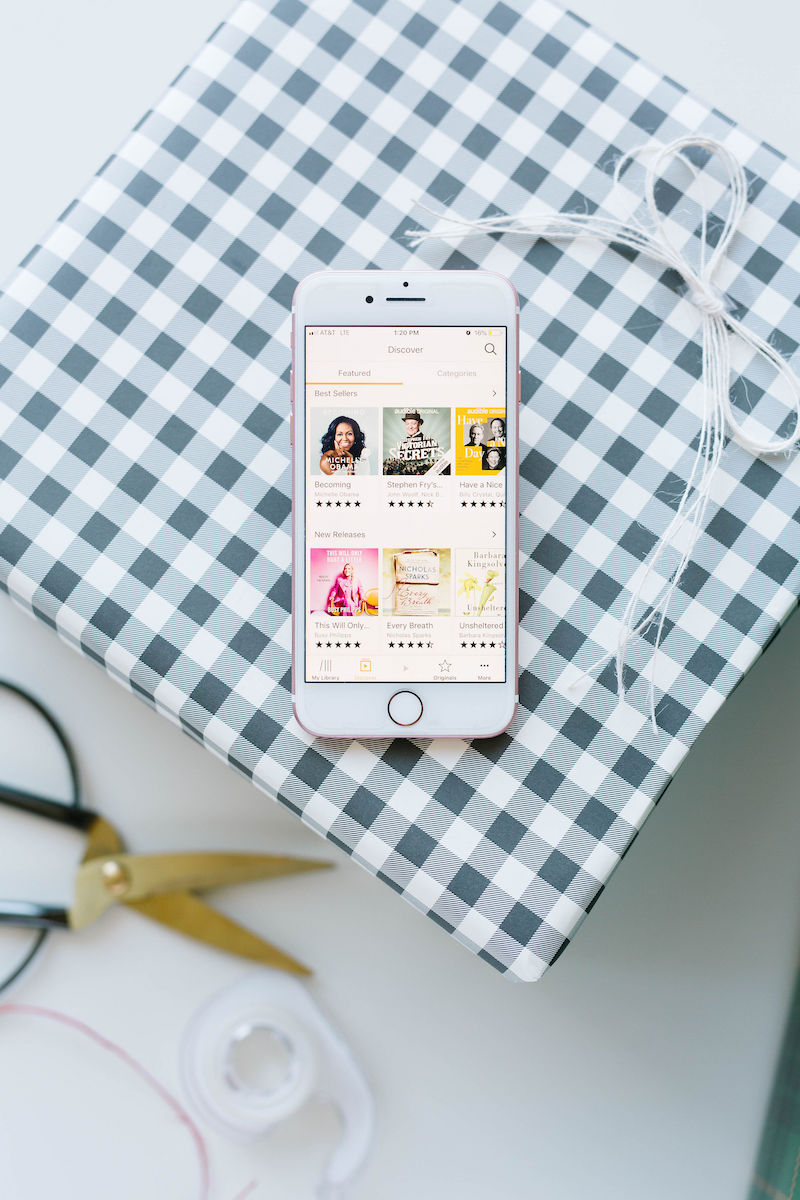 Over the years, in order to not feel like a stranger to myself, I've made the effort to fit in a little more reading both on my own and with the girls during December.
Of course, audiobooks are my best friend when it comes to reading during the holiday season and an Audible membership makes it super easy.
Here are three ways I like to fit in more reading during the holiday season: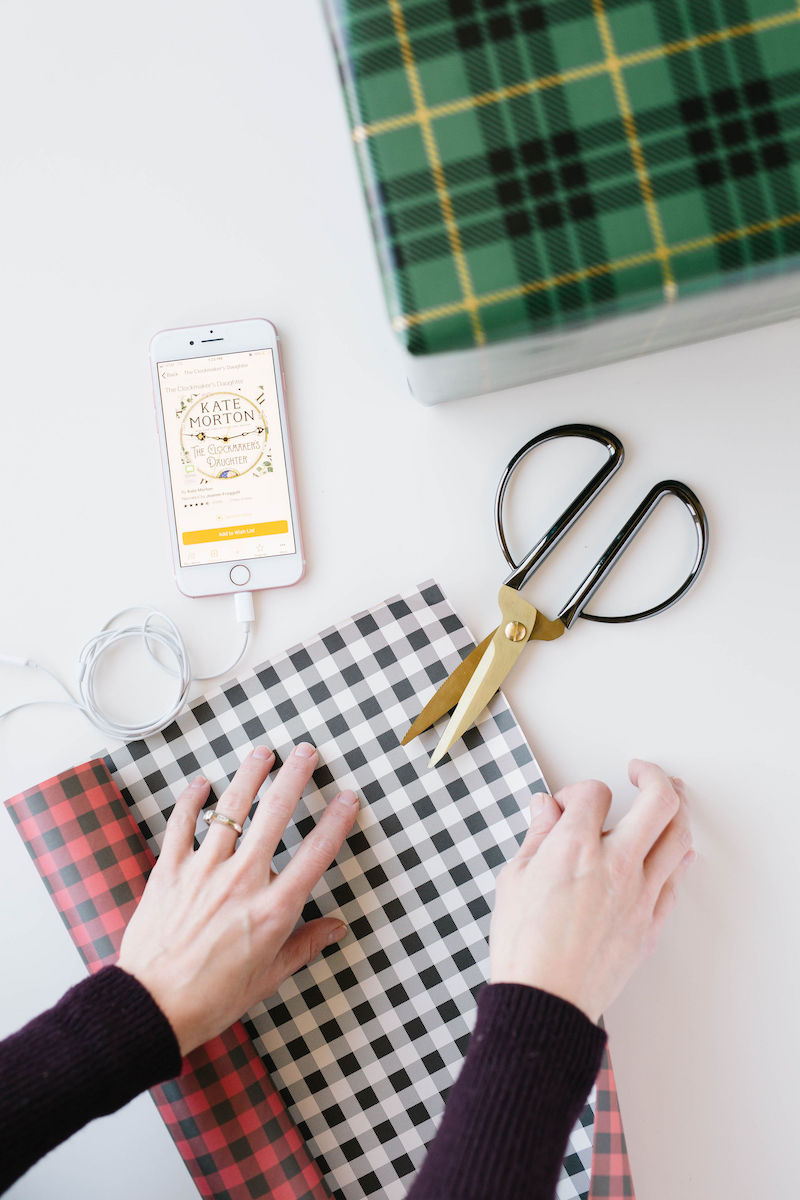 3 Ways to Fit in More Reading with an Audible Membership
1. Listen to an audiobook while you wrap presents or make neighbor gifts. While the holiday season can be busy, a lot of that busyness doesn't take a lot of brain power. Stuffing and stamping Christmas cards, wrapping gifts, or making treats to take around to neighbors are all perfect activities for listening to audiobooks.
If you have an Audible membership, you have access to the largest selection of audiobooks on the planet, plus easy exchanges, rollover credits and you get to keep your library of audiobooks forever, even if you cancel. Plus, right now, you can get 3 months of an Audible membership for just $6.95 a month, which is more than half off the regular price. Or try Audible free for 30 days!
2. Listen to a book as a family in the car. Last year, I chose a Christmas audiobook (The Last Christmas Concert by Andrew Clements) so we could listen to something festive as we drove around on holiday errands or to see Christmas lights. It was really a fun, super easy part of our Christmas season and I'm excited to pick out something to listen to this year as well!
With an Audible membership, you not only get 1 audiobook a month, you also can choose 2 Audible Originals that you can't hear anywhere else. The selection changes every month and there are family options that are perfect for listening to with your children.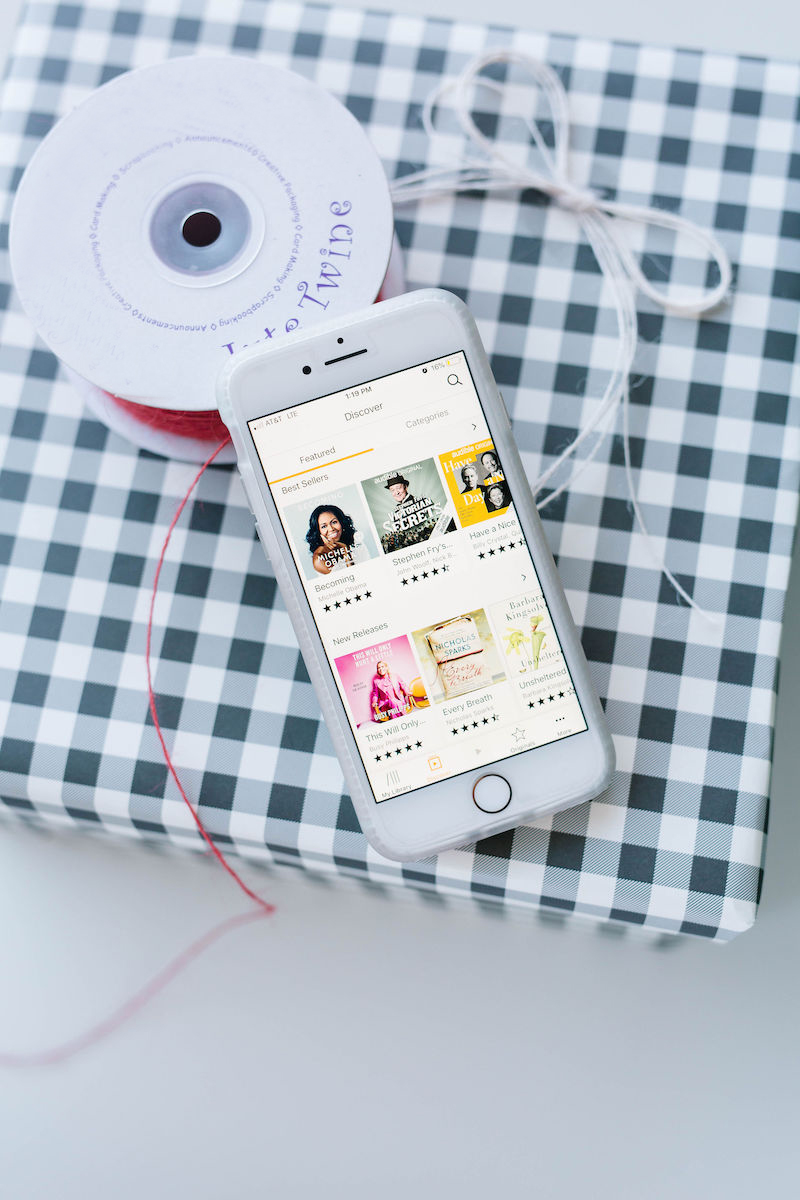 3. Keep a book or audiobook with you so you can read or listen while you wait in line. One of my least favorite things about the holiday season is standing in line at the post office or at the store. Everything just seems extra crowded (is my inner-Grinch showing a bit?) and I feel like the lines can be super long. Instead of just scrolling through my phone, it's a great time to listen to my audiobook or read a book on my e-reader while I wait.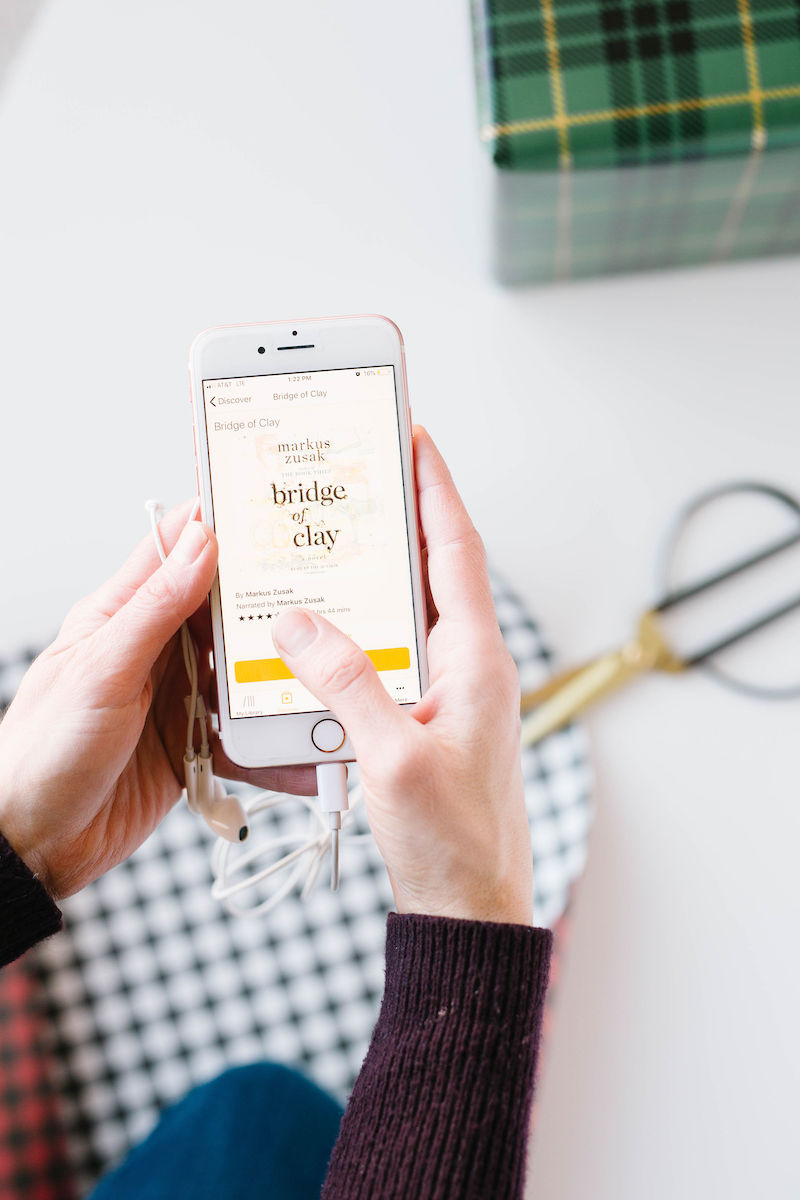 Any other tips for reading more during the holidays? I'm always in for a good reading hack!
And if you're looking for a great gift idea, give the gift of Audible! An Audible membership is a great option. Audible offers an unbeatable selection of non-fiction, best sellers, mysteries, romance novels, and more. There literally is something for every person on your list.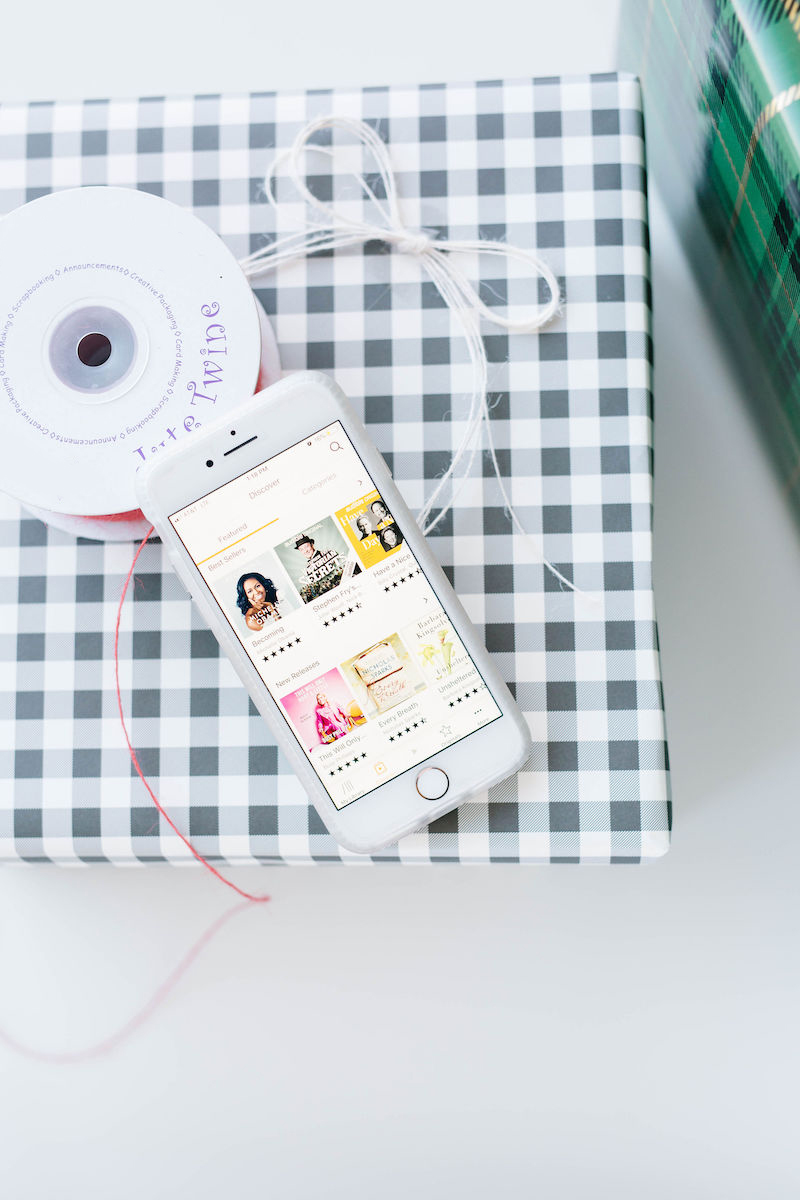 Photos by Heather Mildenstein