In the market for a unique gift for someone with EVERYTHING? This post is for you! Plus an upaid Framebridge reviews with all the details about how Framebridge's print and frame photo service works and why it's such a fantastic way to order frames online!
You know that awesome feeling when you get a REALLY good gift for someone?
Last Christmas, my siblings and I hit the jackpot with a fantastic gift for my parents.
Of course, I couldn't write about it before Christmas because my mom is a loyal blog reader, but this year? It's fair game!
Have you seen the modern genealogy charts from I Chart You?
They are GORGEOUS. My sister Merrick discovered them and suggested the four of us siblings go in on one for my parents for Christmas.
They're $25 and you just plug in your family names and they generate it in whatever color scheme you choose (they have about thirty different options ranging from solid colors to ombre to coordinating tones, plus a variation where you can hand-pick every color).
You can use the code JANSSEN for 20% off too!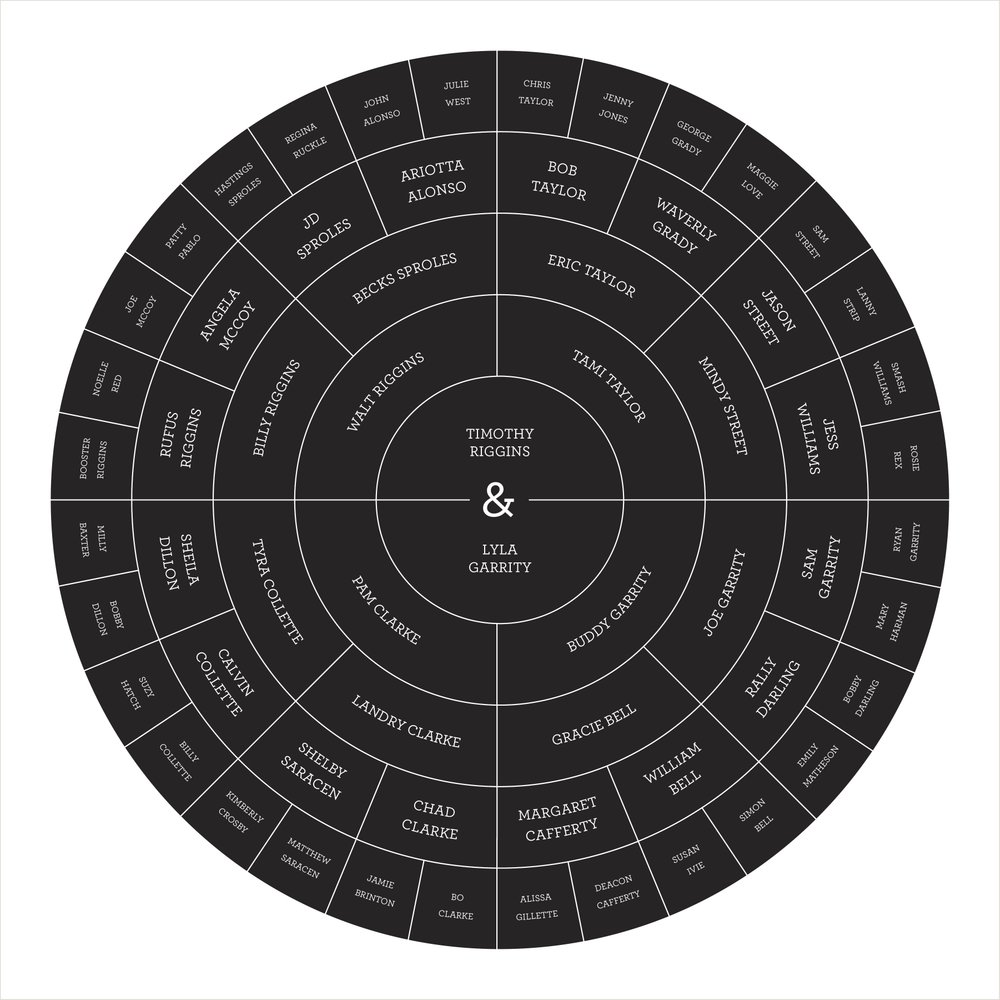 Also, did you notice that this sample one is all characters from Friday Night Lights? OBVIOUSLY, I loved it even more when I saw that on their website.
Once it's done, they send you the file and you can print it at whatever size you want.
This is where Framebridge comes in.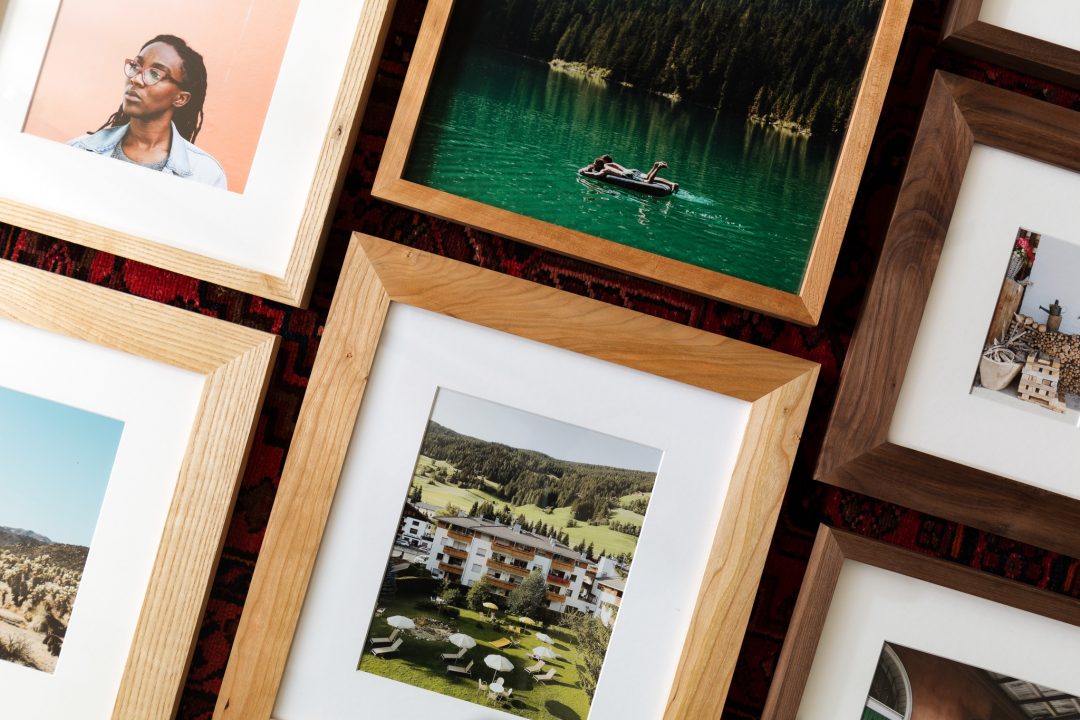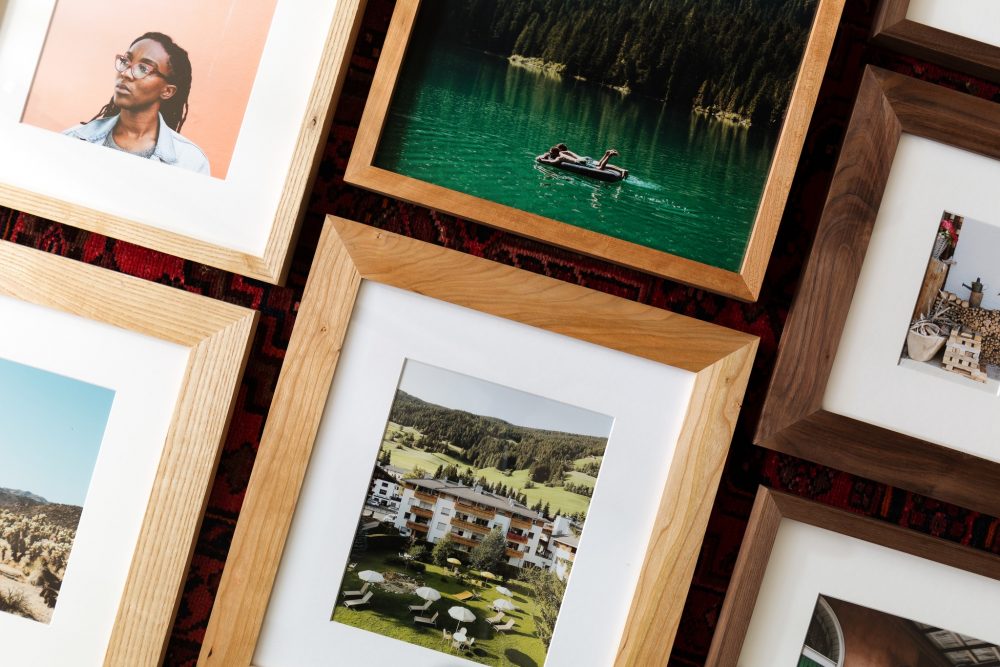 Options to Print and Frame Photos Online
Because my parents were spending Christmas at our house last year, it seemed most obvious for me to be in charge of printing and framing it (and since Merrick had taken care of generating the genealogy chart, and Landen had just had twins, and Crawford is a college student and probably was not dying to spend a bunch of time during finals picking through custom frames or researching where to print and frame photos online).
We weren't necessarily committed to a custom frame and originally we assumed we'd just browse through some frames online, pick one, print the genealogy chart separately, and then frame it.
But we'd decided to go fairly large so my parents could put it on their 20 foot tall photo wall in their living room (an 8×10 on that wall looks approximately as imposing and impressive as a postage stamp) and finding frames online proved to not be easy, especially because square frames are already challenging to find.
I'd never used Framebridge before, but I'd read about ten thousand blogger Framebridge reviews in the form of sponsored posts.
I'd always assumed that Framebridge was a fairly pricey way to go (versus just picking up frames at Target like we did for our family room here), but suddenly, I could see why it was super useful.
And buying a ready made frame was starting to look unlikely.
So I hopped onto Framebridge's site and . . . all my problems were solved.
Why all the Framebridge reviews were right
I completely understand all the glowing Framebridge reviews now – it was SO simple and so easy.
You have two options if you want to print and frame photos.
You can upload a digital image and they'll print it free of charge in your frame (which is what we did) or you can send in something to be framed, whether that's a poster, a photo, original art, a key or license plate or even a jersey.
And Framebridge will send you a free package with pre-paid shipping to send that item in to them so they can put it in custom frames. Which is awesome.
I have only done the version where you upload a digital file (they'll even suck in your Instagram photos if you want), but I assume the process is similar for either one.
Once you've uploaded your file, you can crop it if you want and then you choose the size. Framebridge will give you options based on the resolution quality of your image (in the case of the I Chart You genealogy chart, the image is so detailed that you can go up the very largest size).
Framebridge has five size tiers – Extra Small, Small, Medium, Large, and Extra Large – which run between 4 by 4 inches and 32 by 32 inches.
Each tier has several sizes within it and the cost is the same in that tier (so a 10×10 all the way up to a 16×16 are all Mediums and all cost the same).
Then you choose your frame and you can filter by color, which makes it very easy, plus they show your image in each one so you can get a very good feel of exactly what it will look like when it arrives on your doorstep.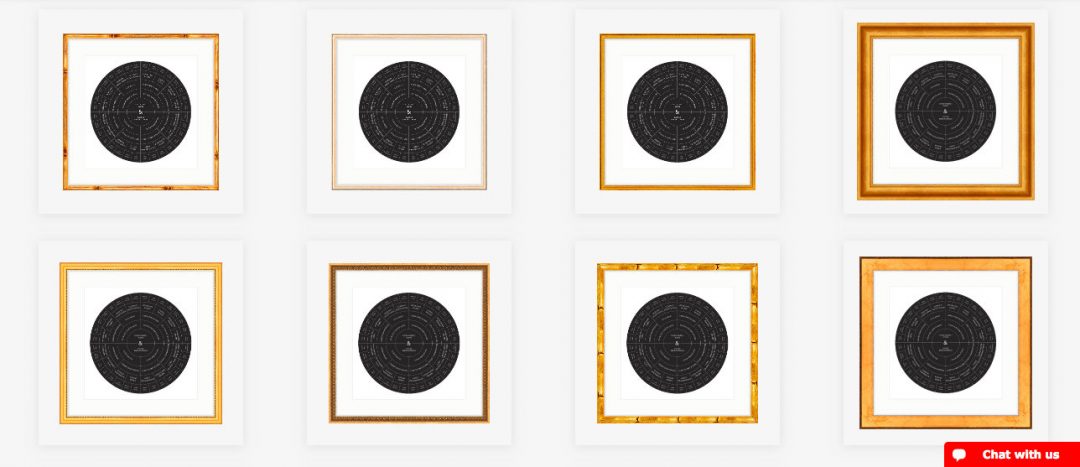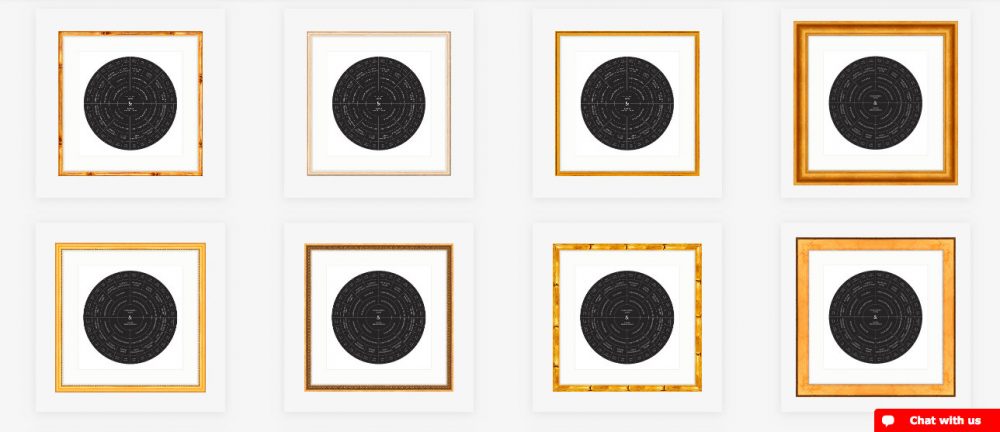 We knew we wanted a gold frame, so we looked at the 11 options and it was VERY simple to pick which one looked the best with our print. (I was sending Merrick a million texts through this whole process).
Framebridge also includes a free mat and you can select from a few color options and add a second mat for $25 if you want. You can also add a float mat for $25.
After that, you check out and Framebridge shipping is always free and . . .voila! Your order is ready to go.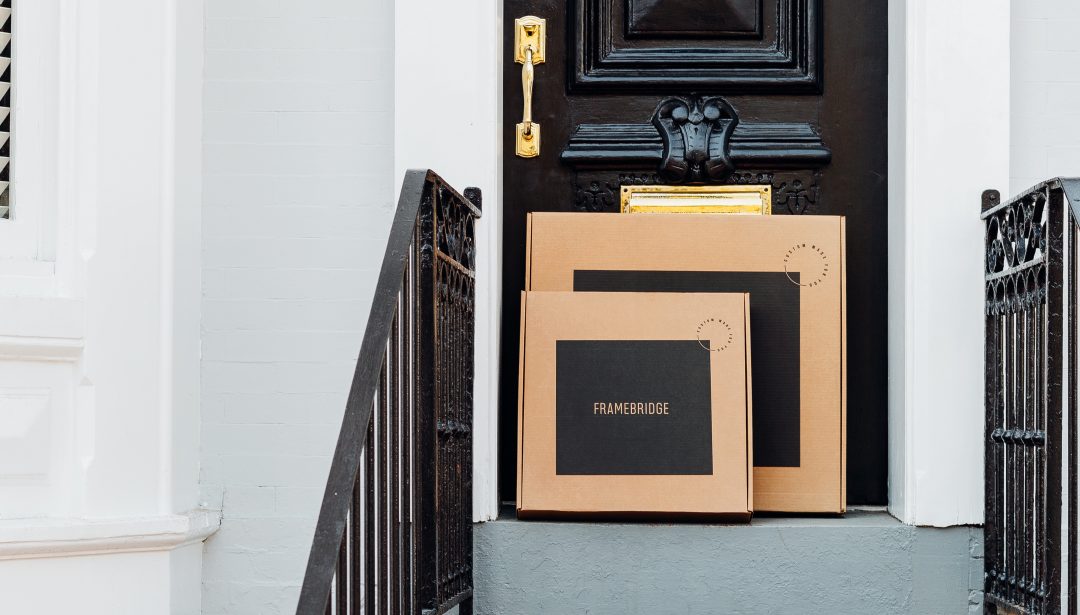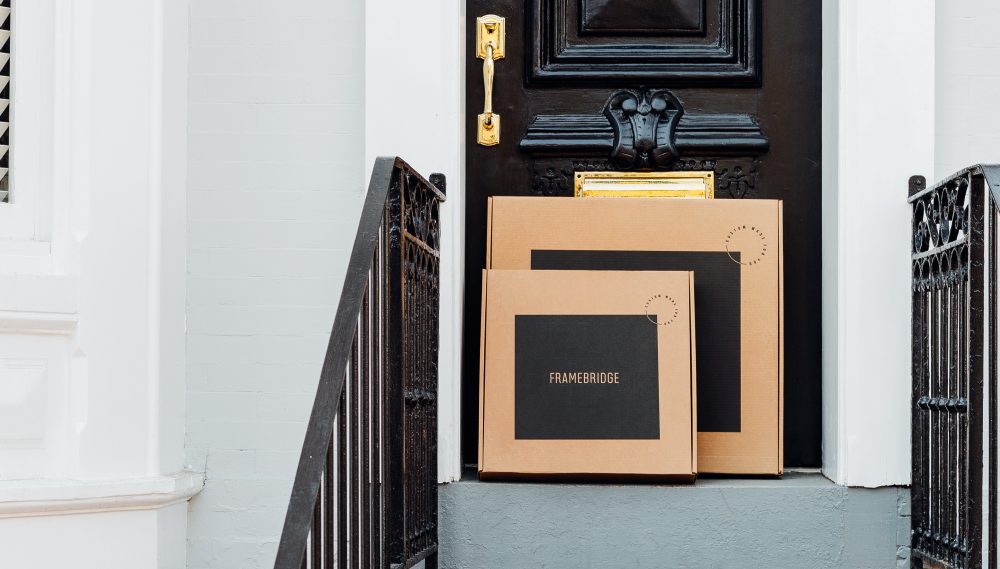 Ours arrived just a few days later and it was SPECTACULAR.
My parents were delighted when they opened it, but even before that, when I'd be wrapping it, I made Bart come in our closet and ooh and aah with me over how good the quality is and how perfectly finished it was.
It seriously looked like a million bucks (but only cost $169).
Anyway, all of that is to say that if you've been reading Framebridge reviews and wondering if it's really as good as they claim or looking for a place to print and frame photos online, I think it's a terrific way to go.
I seriously couldn't be happier with how it turned out.

Framebridge Promo Code
You can get 15% off with the Framebridge promo code RMN15, and every time I've looked at their site, you can get $10 off just for signing up for an account.
They also have a referral program where if you send someone an invite to Framebridge, they get a Framebridge promo code for 15% off their purchase and you get $15 of Framebridge credit.
If you try it out, let me know!
If you're looking for more posts like this one, you might also like: