This post isn't sponsored – I worked with Beddy's on an Instagram campaign, but I've loved Beddy's bedding so much and gotten so many questions about them that I wanted to do a full blog post. And if you're interested in your own set, you can use the code JANSSEN for 20% off any order!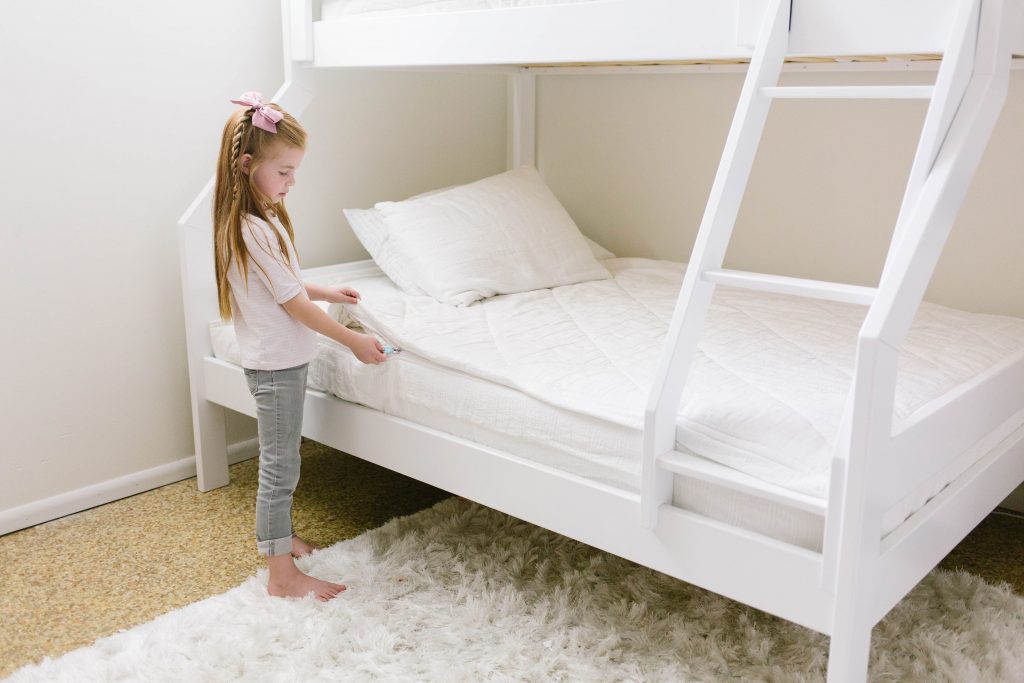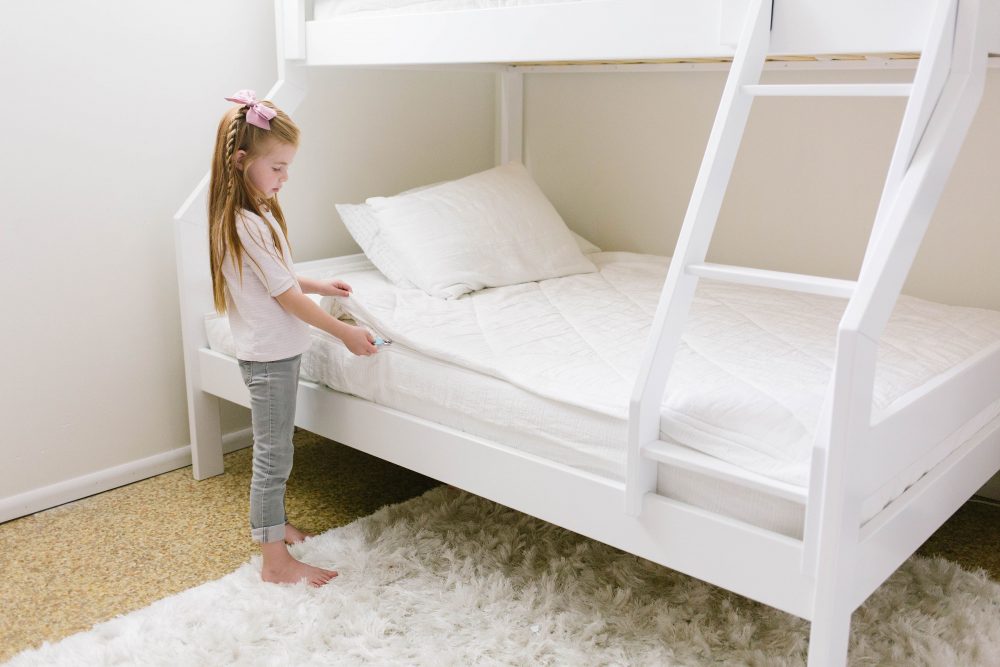 I am pretty hardcore about making my bed.
My mom made her bed every day of my growing up and it was always expected that we would do the same.
When I went to college, within a few weeks, my roommate started making her bed too because she didn't want her room to feel like the messy side of the room with the unmade bed.
I even make my bed in a hotel room because . . . I just cannot leave a bed unmade.
I don't even think about making my bed at this point; it's just such a fundamental part of my morning routine that it wouldn't even occur to me NOT to make the bed.
And naturally, I want my children to make their beds too, because it makes their rooms looks so much cleaner AND when their beds are made, they seem to naturally keep the whole room cleaner because it already looks so much tidier.
But making a bunk bed is HARD and when our new house meant a bunk bed was the most practical solution, I knew Beddy's was the only way my girls would be able to make their beds daily.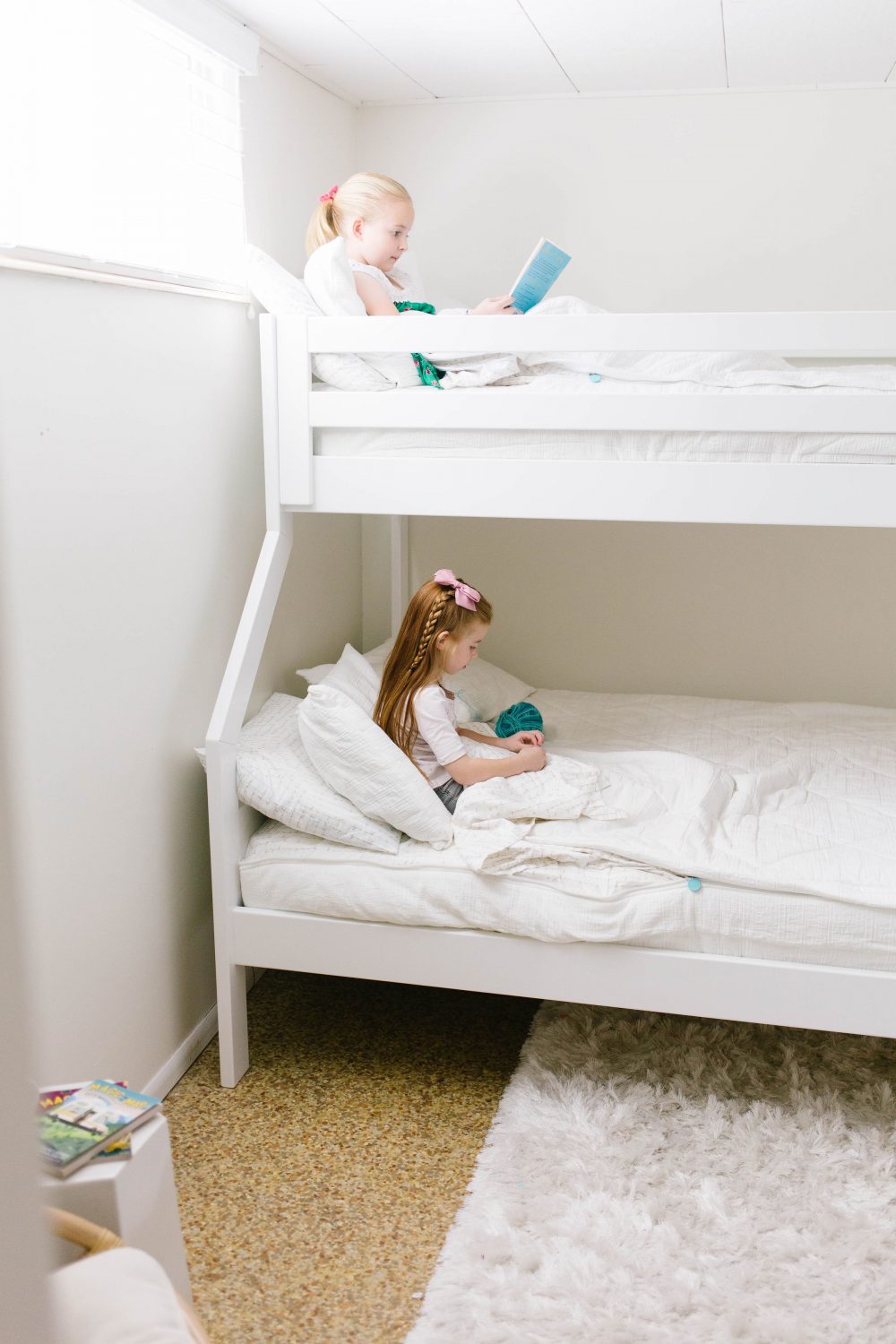 I'd first seen Beddy's bedding a couple of years ago on when my friend Emily raved about them on her blog. Since, then I've seen them pop up all over the place and when we ordered our bunk bed, I immediately ordered two sets of Beddy's too.
You guys – Beddy's really are THAT good.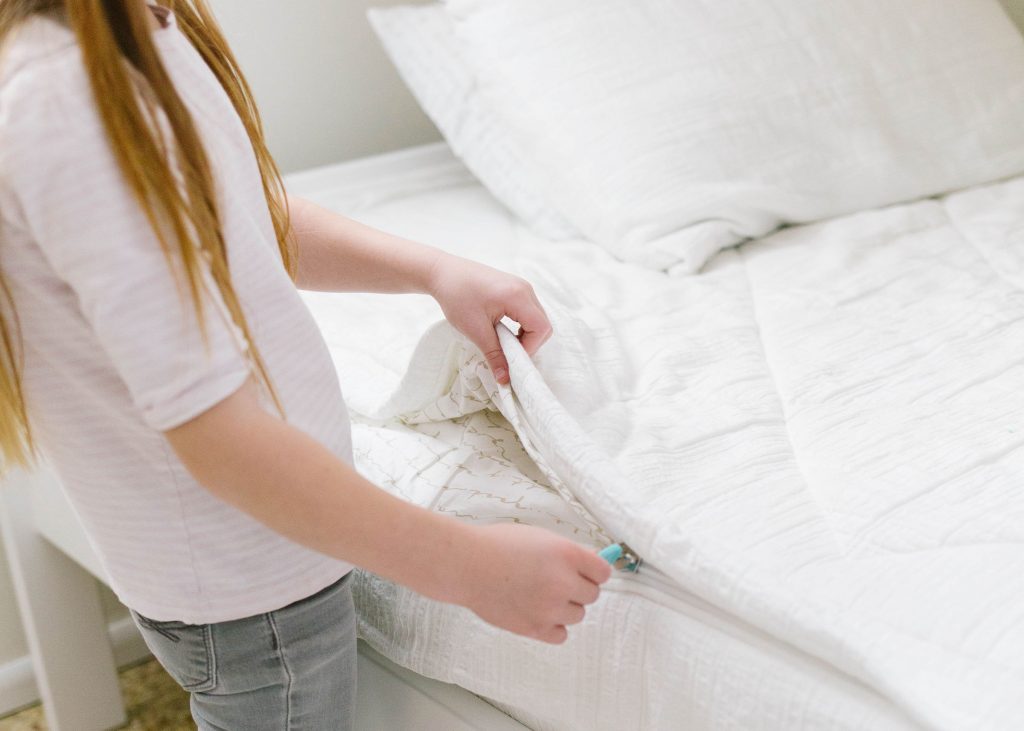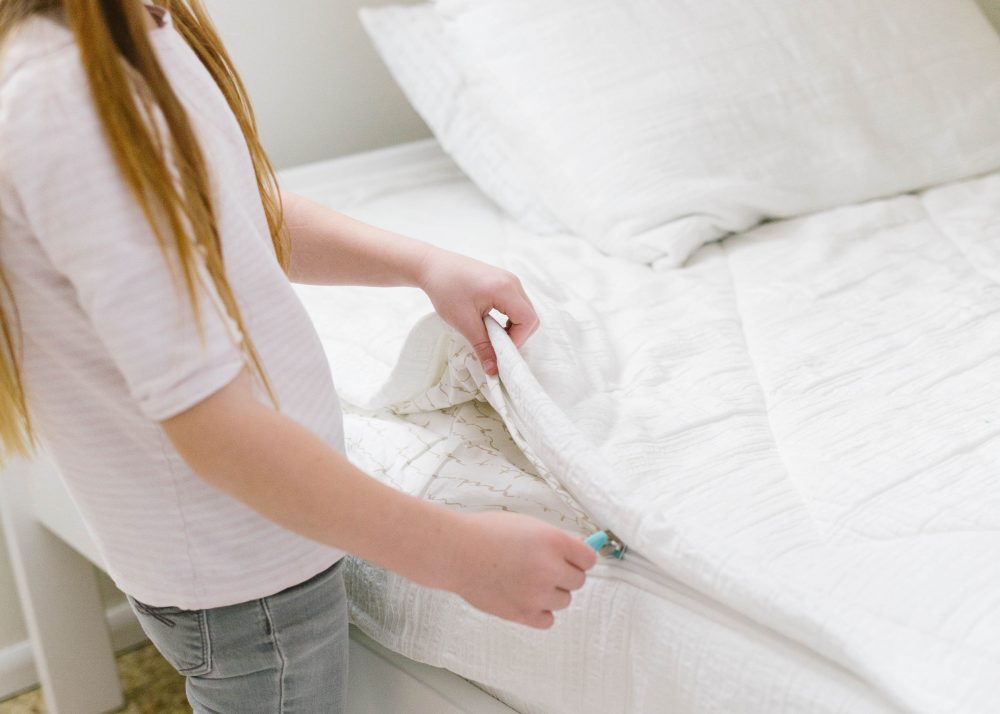 Beddy's Review
If you're not familiar with Beddy's, the basic idea is that it's a fitted sheet with both the top sheet and comforter attached directly to the fitted sheet and it zips open around the entire edge like a sleeping bag.
The question I've gotten asked the most is "how do you wash them?"
This is the best part! The whole thing pops right off (just like a fitted sheet would) and you can toss the whole thing in your washer and dryer.
When it's done, you just put it back on like a fitted sheet and BAM! The bed is made.
Beddy's come with either a cotton sheet lining or a minky lining. I debated for a while but ultimately went with the cotton lining since my girls are all HOT sleepers and they all have beloved fleece blankets they sleep with.
My girls are OBSESSED with them (we went with the Love at First White) and every time someone comes over, they can't wait to show them off.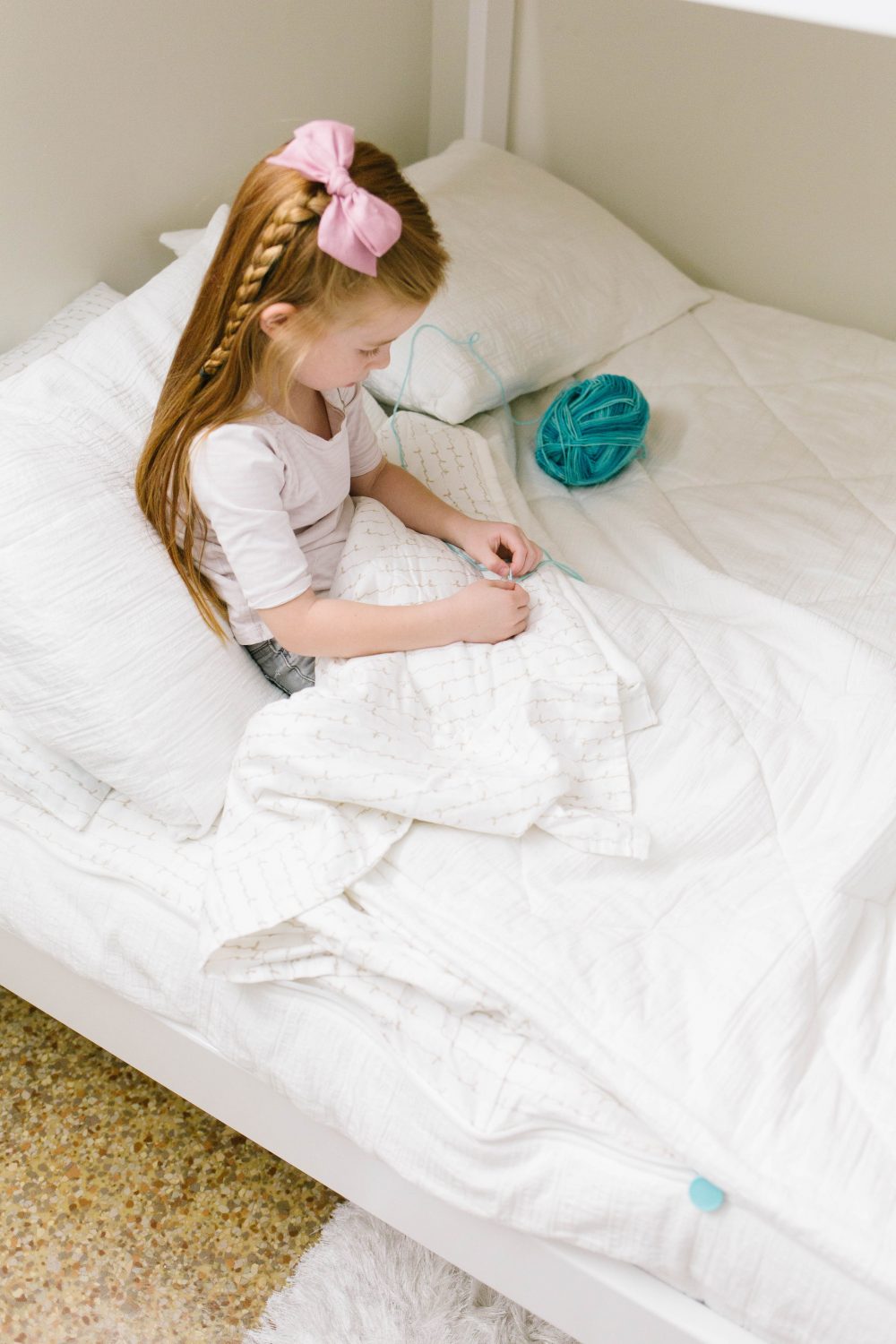 And they've made their beds EVERY. SINGLE. DAY since they got them. That's worth the price tag right there for me. Especially because those made beds have meant they keep their rooms cleaner than they ever have – when your bed is made, you notice your worn pajamas tossed on top of the bed and you put them in the dirty clothes bin.
Basically, I cannot say enough good things about them.
When we get around to finishing Star's room, I'm definitely getting a set for her queen bed too.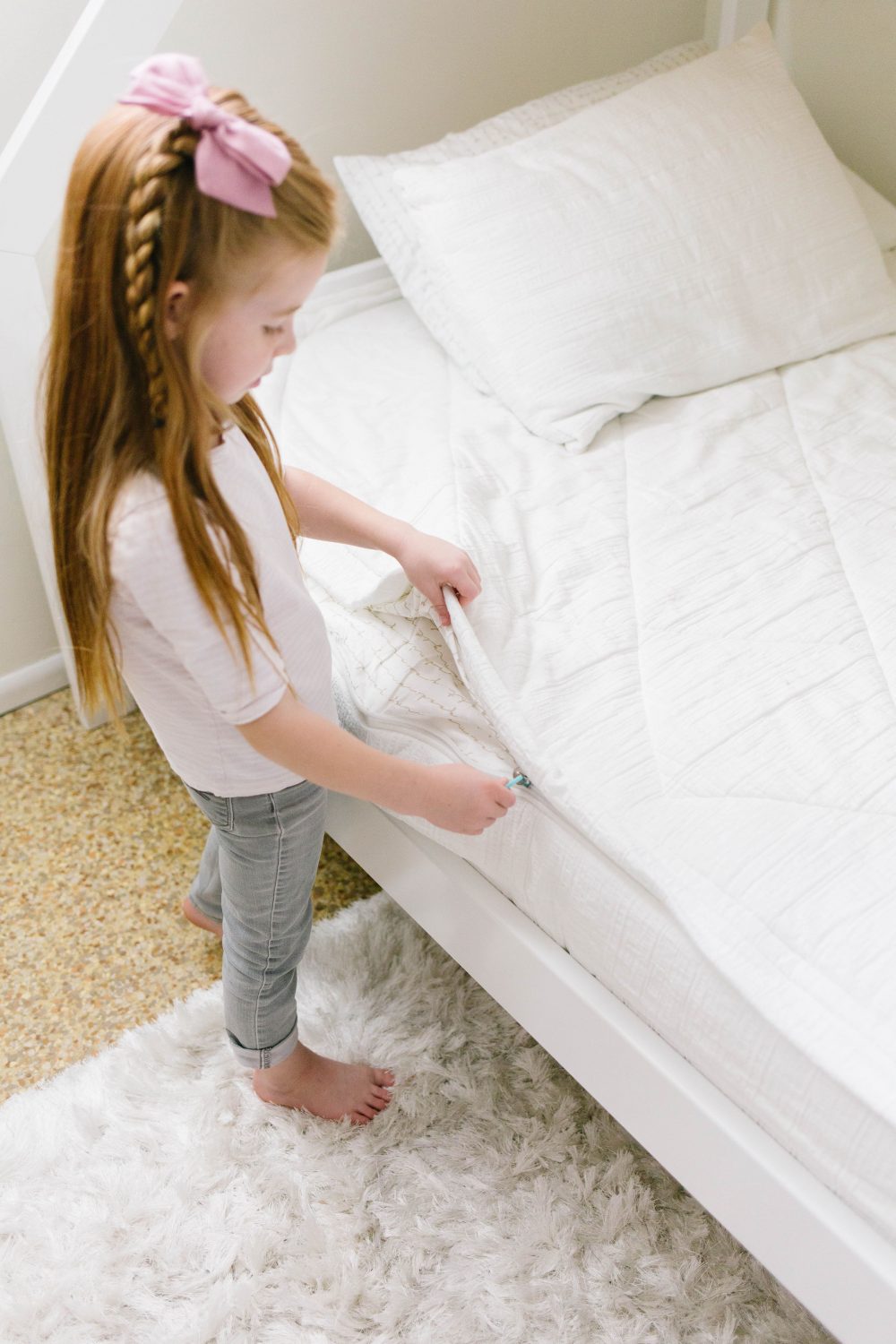 Beddy's Coupon Code
If you're buying your own set of Beddy's bedding, use the Beddy's coupon code JANSSEN for 20% off any order. I'm positive you'll love them as much as we do.
Any other questions about Beddy's? I'm happy to try to answer!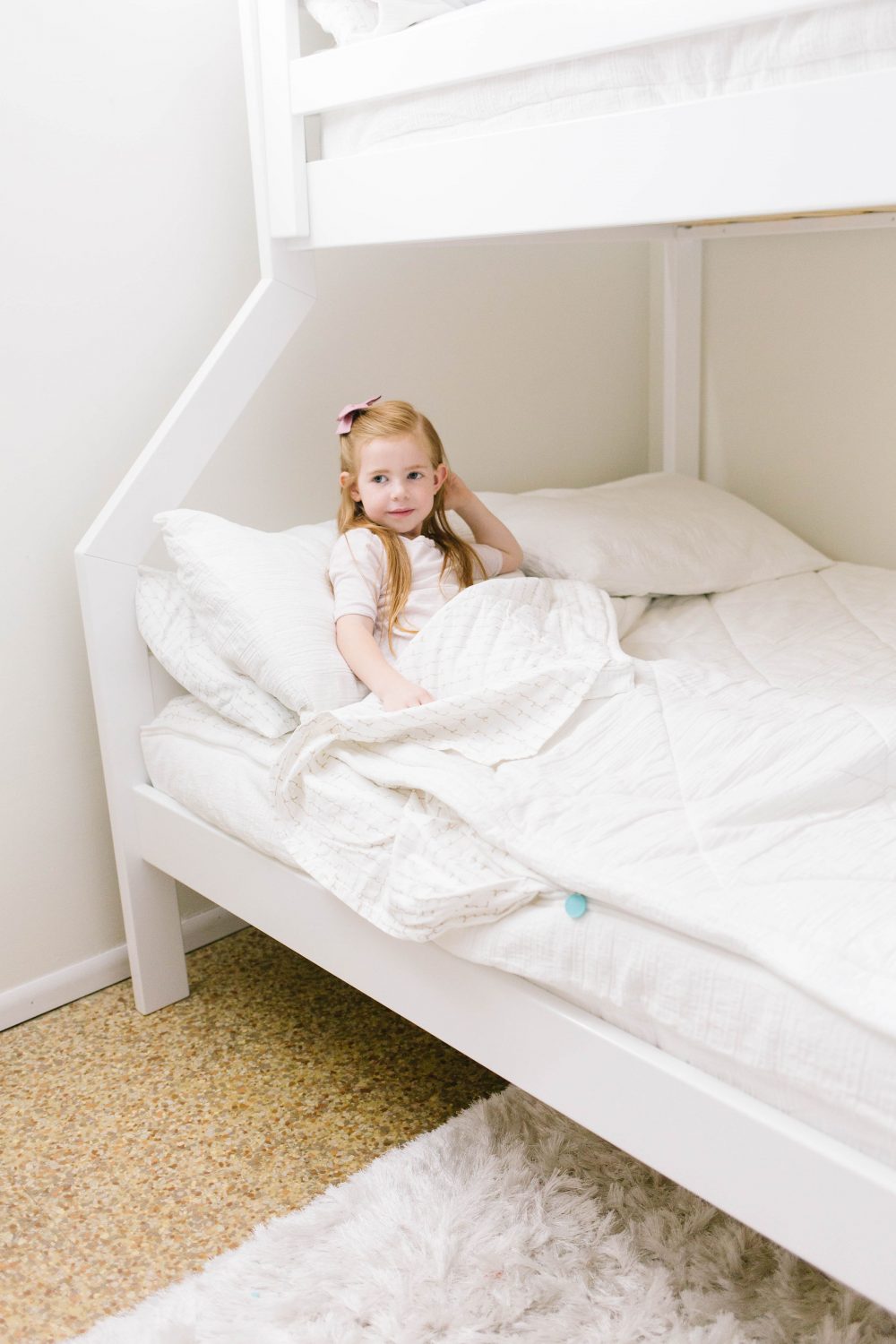 Photos by Heather Mildenstein