Do you take around Christmas gifts for neighbors?
We didn't really start doing this until we lived in Arizona, but the first year we really made an effort to stop by a lot of our neighbors' homes, I was surprised by how much I loved it!
When I was a kid, we took Christmas gifts for neighbors pretty much every year, but we always went on Christmas Eve before dinner and it seemed to take forever, getting darker and later, with a million trips in and out of the car, while all of us kids wanted to just get home, have dinner, and get our own Christmas celebrations underway.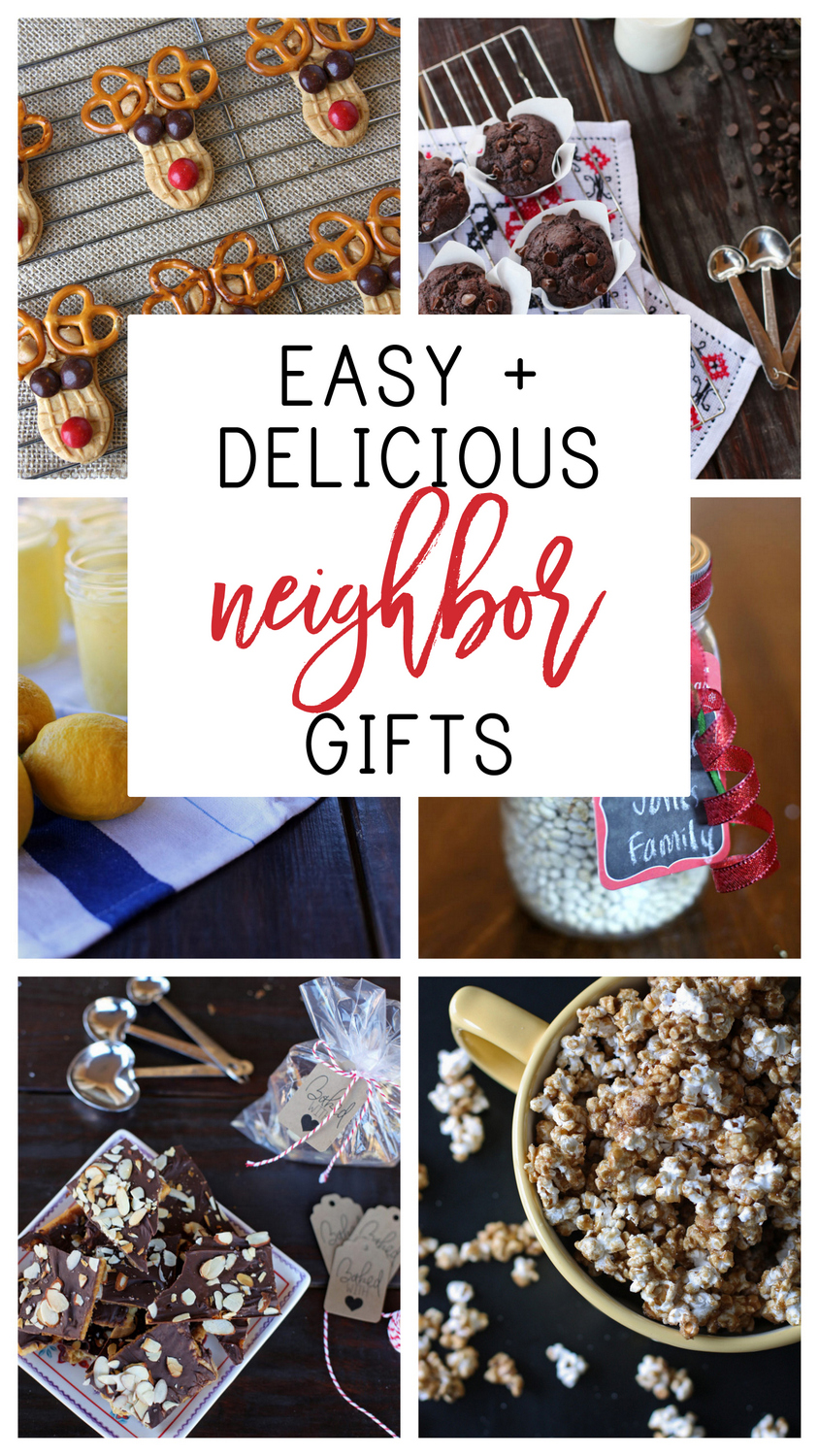 Over the past few years, we've gone the week before Christmas and we spread it out over several evenings, stopping by 4-5 neighbors per night.
It didn't take forever, the girls loved riding their bikes and scooters up and down the streets (this is less likely to happen in Utah. . . ), it wasn't interrupting anyone's Christmas Eve, and it was the nicest way to connect with our neighbors (and I love that we could stay 30 seconds or have a 5 minute chat on the doorstep).
If you're looking for some ideas of edible gifts to take around to your neighbors (or for teachers, co-workers, or friends), here are six winners: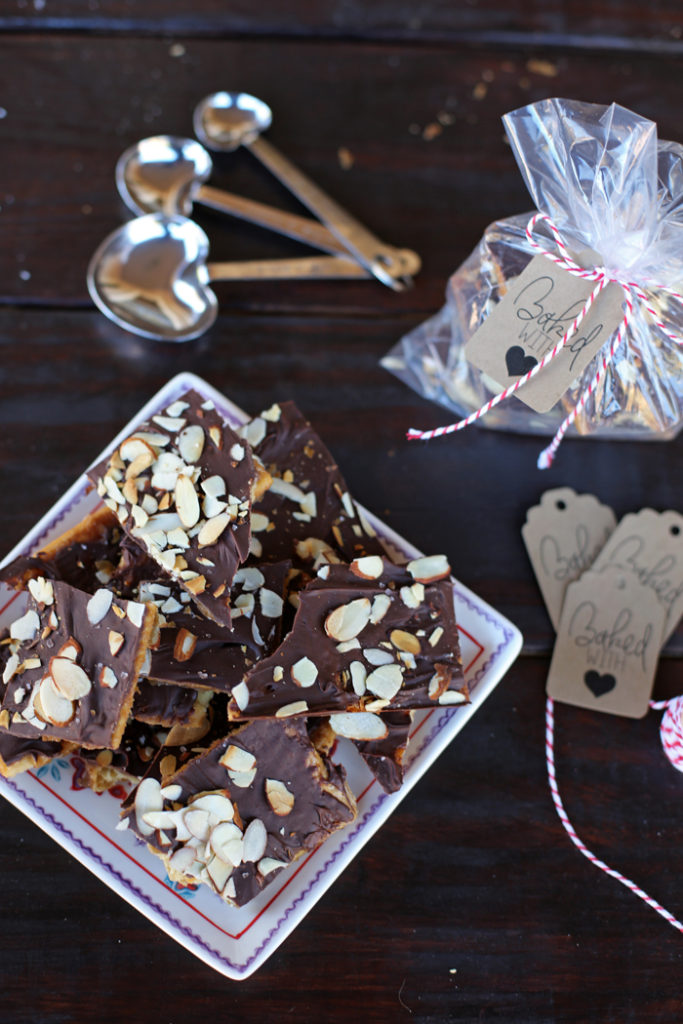 GIFTS FOR NEIGHBORS, CO-WORKERS OR FRIENDS
Salted Caramel Christmas Crackers
These might be my all-time favorite Christmas sweet, and they are easy to make in big batches. I could eat this by the panful without even blinking an eye. It is THAT good. And so so easy.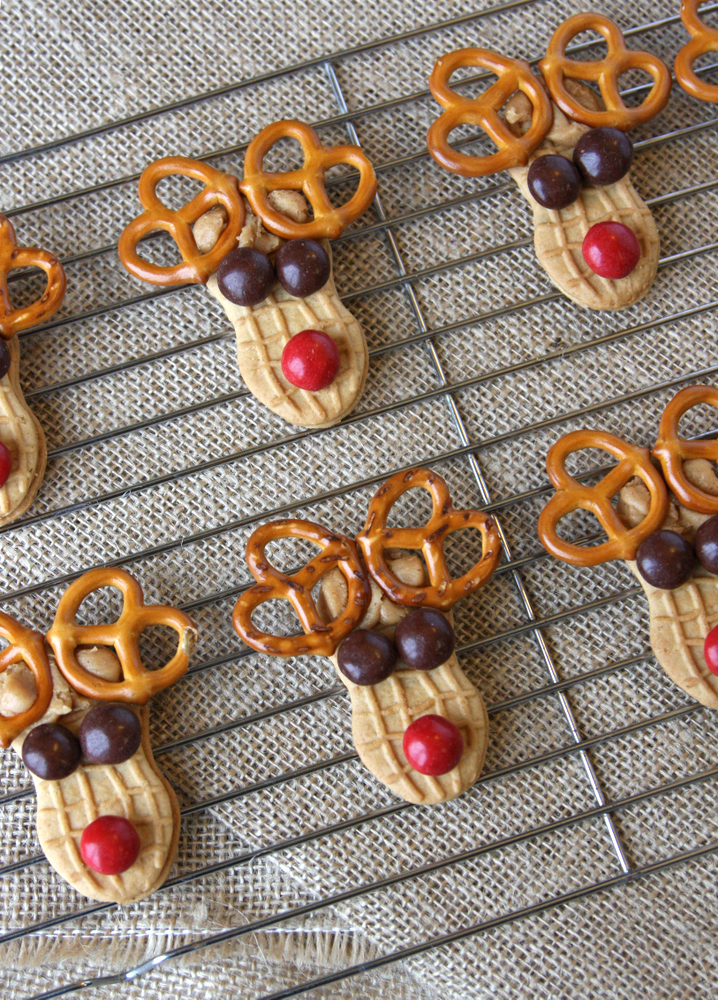 Peanut Butter Reindeer Cookies
These are just too cute and I can never say no to a Nutter Butter cookie. Plus, these are a perfect afternoon project with children – my girls love helping add the antlers and eyes.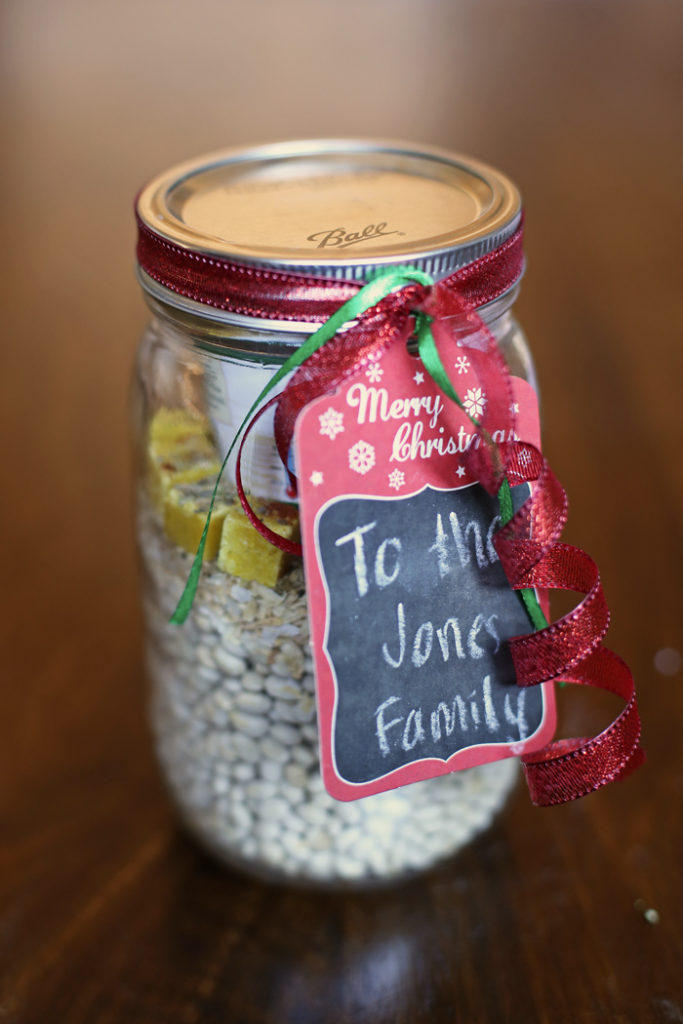 White Chicken Chili in a Jar
If you want to avoid sweets as Christmas gifts for neighbors, this is a totally useful gift they can use any time. All they have to do is dump the contents of the jar in the crockpot, add a couple of chicken breasts, and no worries about dinner! Which is basically the nicest gift you could give someone during the holidays.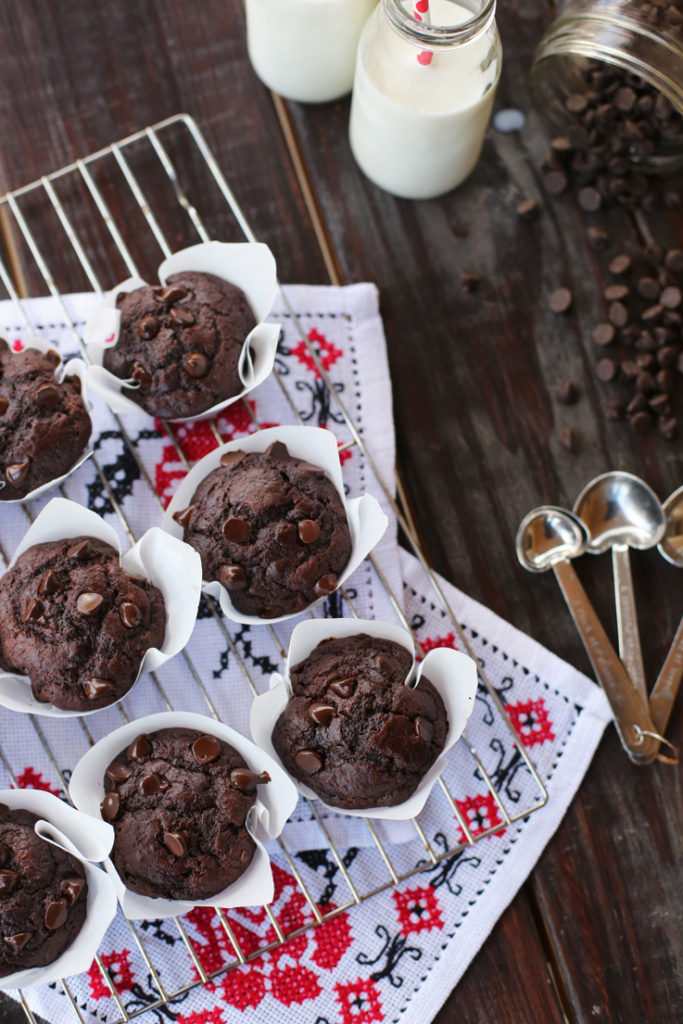 Double Chocolate Muffins
There's nothing not to love about these delicious chocolate muffins. They really do manage to be a muffin, not a cupcake in disguise, and they look so enticing. Also, they're perfectly acceptable breakfast food, right?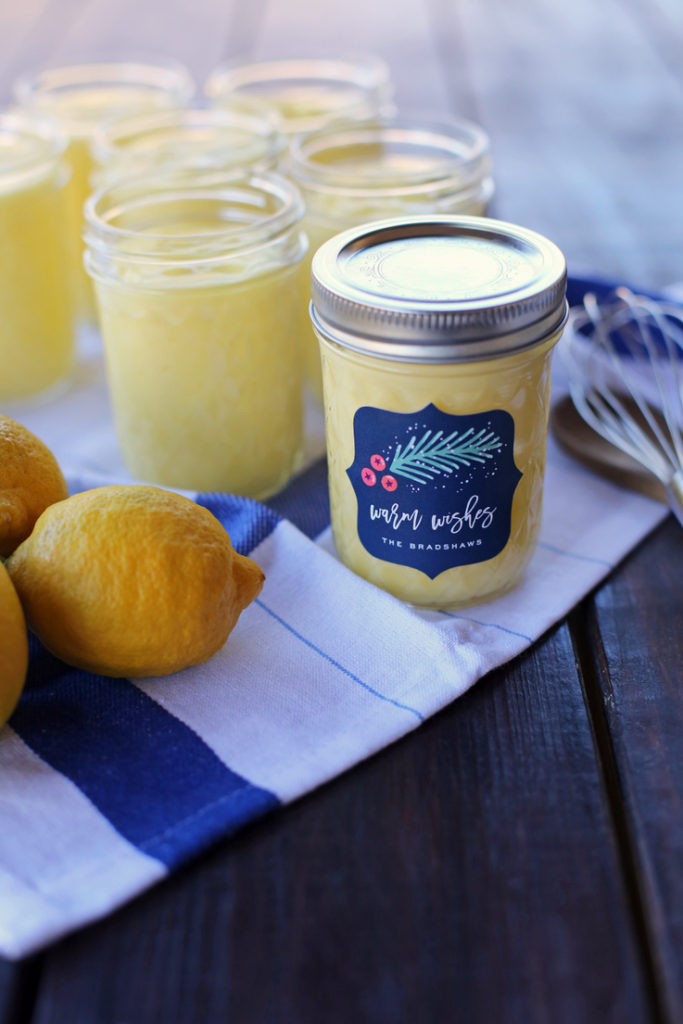 Homemade Lemon Curd
Since we had a lemon tree in our backyard in Arizona that was in full swing in December, this is what we took around to our neighbors the last couple of years Many people had never heard of it, but we got lots of good feedback as people discovered how delicious it is on pancakes or toast or ice cream. This is a deceptively easy recipe that they won't be getting 20 versions of over the holidays.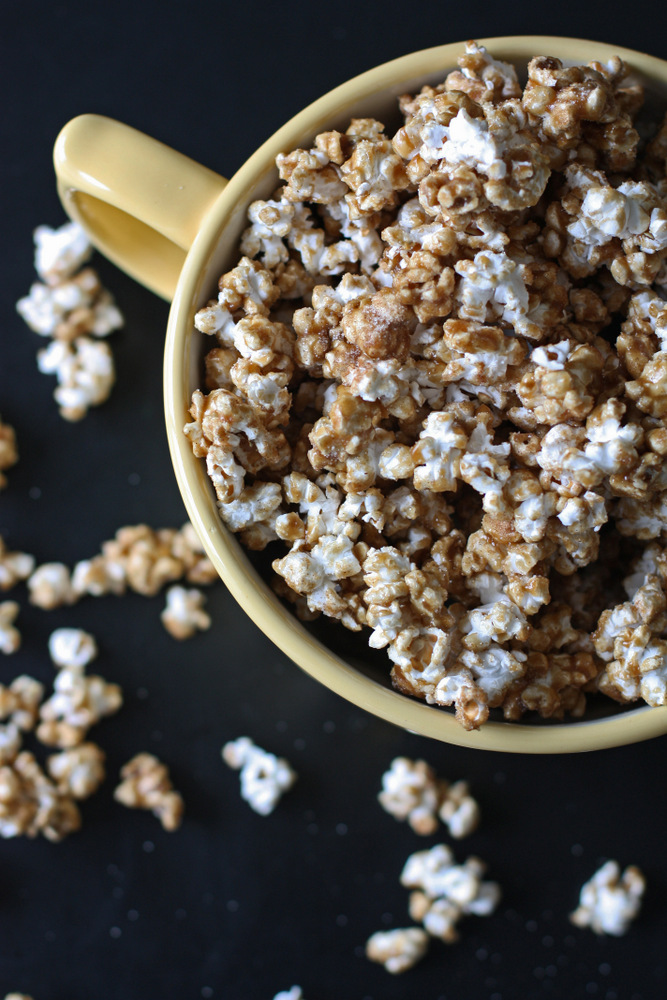 Churro Caramel Popcorn
Only about forty times better than the popcorn that comes in a tin. The only thing better would be a churro at Disneyland. And if you want to take your neighbors to Disneyland as a neighbor gift, let me know where you live so I can move in next door to you.
Do you take around neighbor gifts? If so, what are your favorite things to take?
If you liked this post about neighbor christmas gifts , you might also find these posts useful: