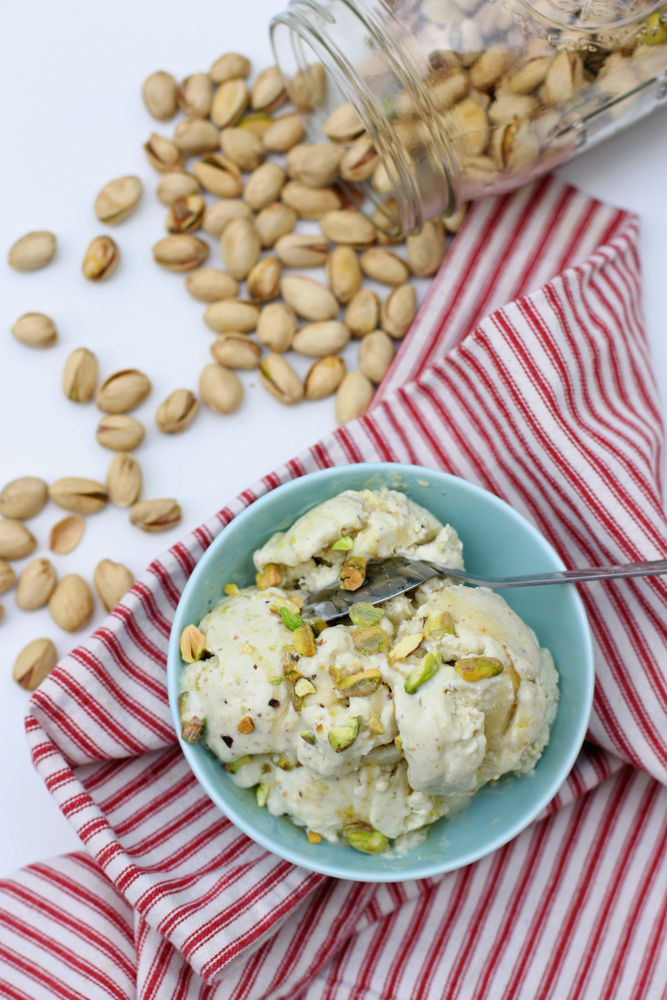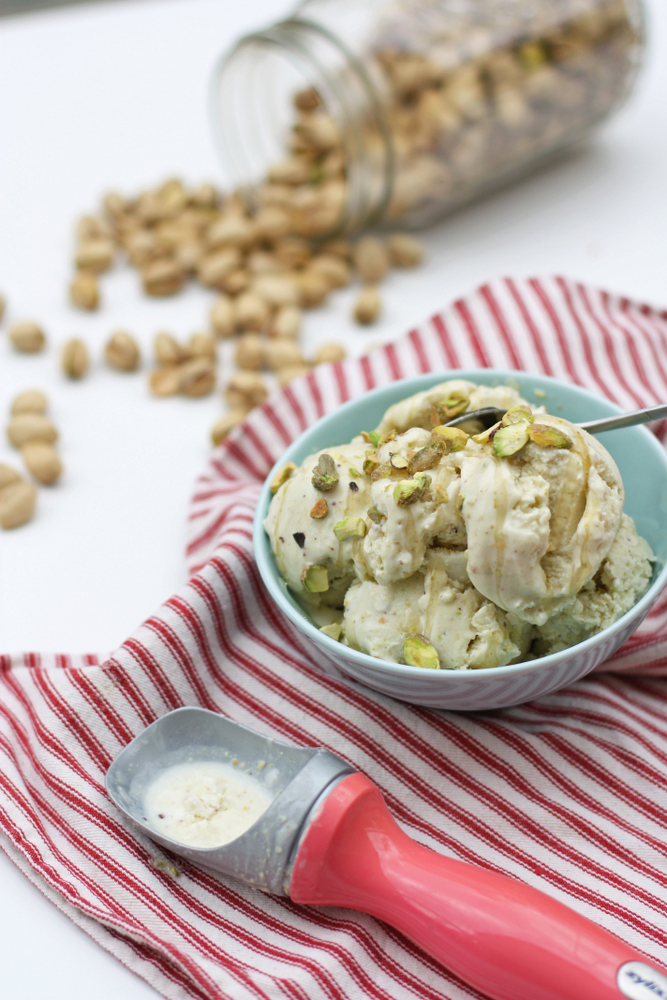 Last week, the girls and I made a Trader Joe's run.
To Ani and Ella's delight, there were two little carts waiting near the front door and they were SUPER excited to push them around the store and have me put all the groceries in their carts.
When we got to the check out, the girls unloaded their groceries for the cashier and I paid. The tab was a little more than I was expecting, but I'd grabbed a few things I hadn't been necessarily planning on (goat cheese, because it's so cheap there, and also a bunch of extra cans of coconut milk which is half the price of Kroger's), so I didn't think too much about it.
You know where this is going, don't you?
When I got home and unloaded all the groceries, I discovered a $9 bag of pistachios that had mysteriously made its way into Ani's cart.
I was a little relieved to learn that my mental calculation abilities weren't as far off as I'd feared.
And now I had a good excuse to make a couple of pistachio recipes I'd been eying for quite a while, including this frozen yogurt.
I guess I owe Ani a little thank you card.
Or maybe she owes me $9. Too bad she doesn't get an allowance.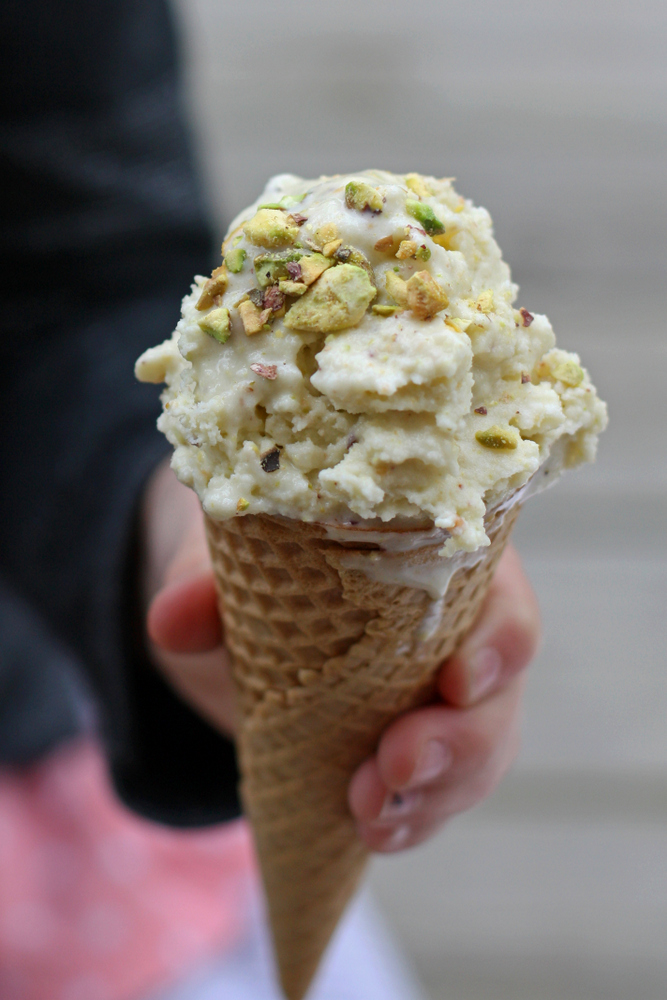 pistachio and coconut frozen yogurt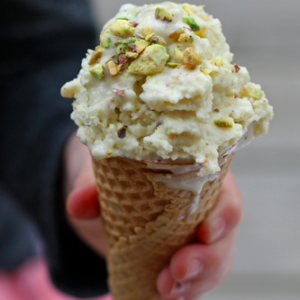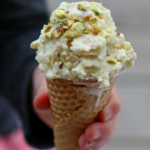 Pistachio and Coconut Frozen Yogurt
This Pistachio and Coconut Frozen Yogurt recipe is perfect for a cold summer craving! It only has a handful of ingredients and is so divine!
Prep Time
3
hours
10
minutes
Ingredients
1/2

cup

pistachios

shelled (mine were roasted and salted)

3

cups

plain yogurt

I use Dannon All-Natural Plain Yogurt (not the non-fat or low-fat version because life is too short for skim products because it's relatively cheap and doesn't have any weird ingredients - in Texas, I always bought Brown Cow Cream Top which is just the KING of large tubs of yogurt. I miss that stuff so much)

1

cup

unsweetened canned coconut milk

1/2

cup

granulated sugar

1/4

teaspoon

coconut extract

Honey and extra pistachios for topping

optional
Instructions
Grind the pistachios in a food processor or blender until they are very finely ground (my girls like nuts, but if yours don't, you'll probably have an easier sell the more finely they are ground).

Mix the pistachios,

yogurt

, coconut milk, sugar and coconut extract together. Refrigerate for at least 1 hour or up to overnight to let the sugar dissolve and the flavors blend.

Pour the mixture into your ice cream maker and mix according to manufacturer's directions. Transfer to a freezer-safe container and freeze for a couple of hours to let it harden up.

Top with extra pistachios and honey, if desired (it kind of turns into caramel when it freezes a little. My girls were big fans).
if you liked this pistachio and coconut frozen yogurt recipe, you might like these other recipes: