We had these for dinner on Friday night with homemade challah bread and they were excellent.
Then, the next day, I made them again for lunch, but this time with ranch instead of pesto and they were definitely better.
Of course, I'd taken this picture when I used the pesto (along with a smear of mayo), and you're welcome to use that if you WANT to, but I'd highly recommend going the ranch dressing route.
Especially if you have homemade ranch.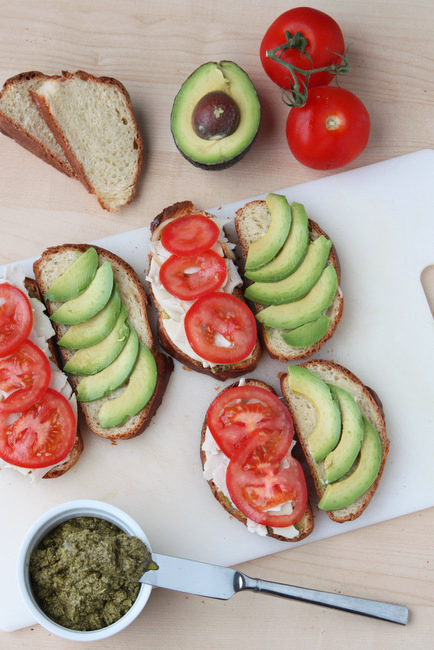 avocado and turkey paninis with ranch dressing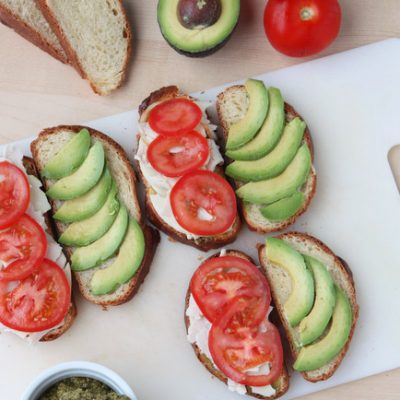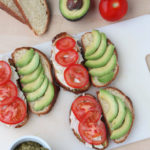 Avocado and Turkey Paninis with Ranch Dressing
Avocado and turkey paninis with homemade ranch dressing are such a good lunch option!
Ingredients
4

slices

of challah or french bread

2

Tablespoons

ranch dressing

1/2

avocado

sliced thinly or mashed roughly with a fork (I always mash it because it holds the sandwich together better)

1/2 to

mato

sliced thinly

4-6

slices

of thinly-shaved turkey breast

2

slices

of provolone cheese
Instructions
Spread the ranch dressing evenly on the bread. Layer the avocado, tomato, turkey, and cheese on one slice of bread, then close it with the other piece of bread (it is. . .surprisingly hard to write directions about how to make a sandwich. I'm just going to assume you know how to make one).

Run a stick of butter around a frying pan over medium-low heat, then put your sandwiches in the pan (I like to put another heavy frying pan on top of the sandwiches because it helps them cook more evenly and presses everything together. (Like so)).

Cook for 3-5 minutes, until the bottom is golden brown, then flip and cook another 1-2 minutes on the other side (I press them down again with the heavy pan).

Cut in half and serve immediately.
if you liked this turkey avocado panini with ranch dressing recipe, you might also like these other recipes: