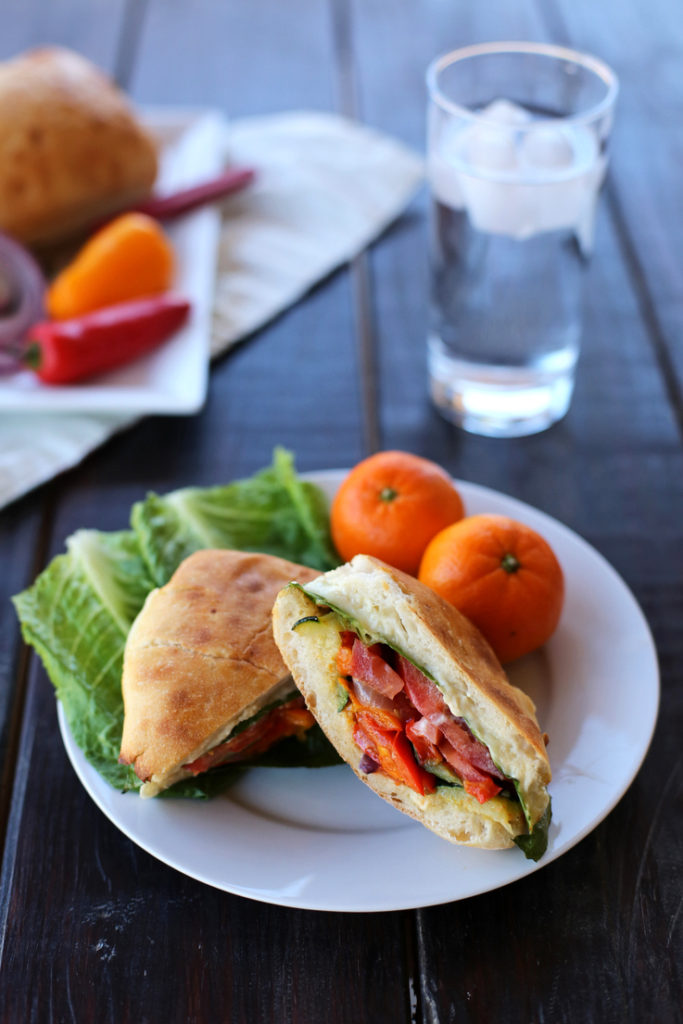 As the holidays get underway (eight of our eleven Thanksgiving houseguests arrive this Saturday), I find that I'm craving lighter, quicker meals in between the most substantial feasts where you have to lie down on the floor for a breather after you clear your plate.
These sandwiches, which I've eaten five times in the last week, are one of my favorites. They're super simple to assemble, and I like to roast a ton of vegetables so I can just quickly assemble them for lunches and dinner throughout the week.
I mean, a ciabatta roll, fresh bubbly mozzarella, and roasted vegetables with spinach and tomatoes? There's nothing not to like.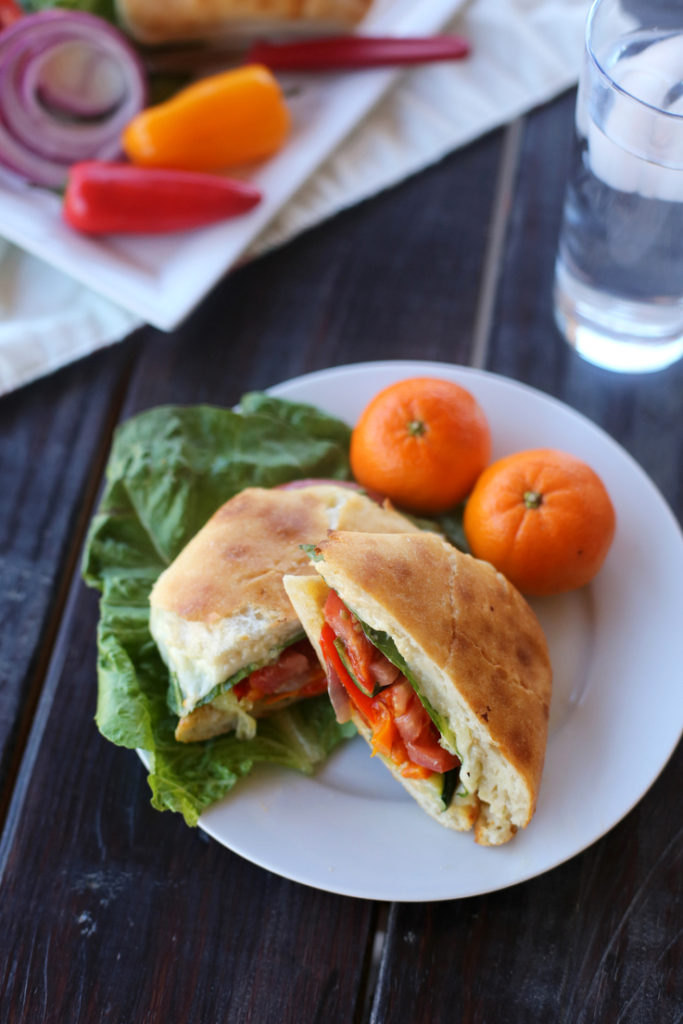 Roasted Vegetable Sandwiches with Fresh Mozzarella
(adapted from Real Simple)


Makes 4



1 zucchini, cut in half and then sliced into long thin strips
1 yellow squash, cut in half and then sliced into long thin strips
2 bell peppers (I like yellow, red, or orange), sliced into thin strips
1 red onion, thickly sliced
2 Tablespoons olive oil
1 teaspoon garlic salt
Pepper
1 cup mayonnaise
1 tablespoons dijon mustard,
3 Tablespoons lemon juice
Fresh mozzarella, sliced
4 ciabatta rolls, split in half
A few handfuls of baby spinach
1-2 tomatoes, sliced
Preheat the oven to 400 degrees.
On a cookie sheet lined with foil, arrange the vegetables in an even layer, drizzle with olive oil and toss with garlic salt and pepper.
Cook for 20-30 minutes, stirring occasionally, until the vegetables are very soft and have deep brown spots.
Whisk together the mayo, mustard and lemon juice, then spread on the cut sides of the ciabatta rolls. Place the mozzarella slices on the top half of each roll, then place all the rolls on a baking sheet. Broil on low for 4-6 minutes, until the cheese is bubbling and the bread is toasted.
Pile the roasted vegetables on the bottom half of each roll, then add tomato slices and spinach leaves and place the top half of the roll with the mozzarella on top. Place them all back on the baking sheet and place another baking sheet on top and gently press down to compress the sandwiches. Broil for another 2-3 minutes, then remove the top baking sheet and broil 1-2 more minutes until the tops are toasted.
Slice and serve warm!