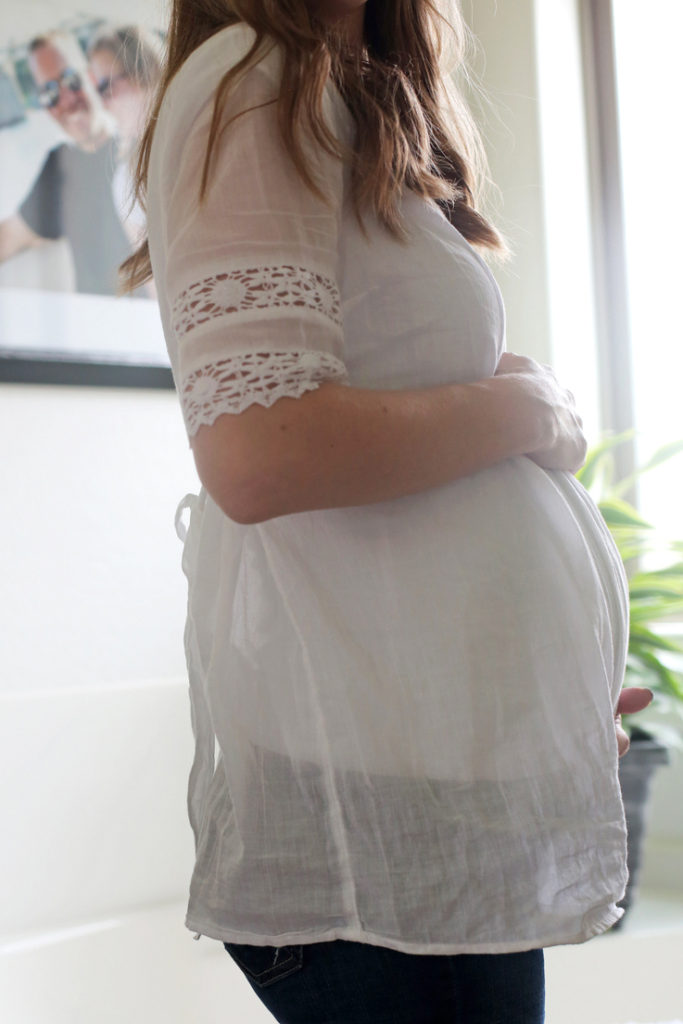 This post is created in partnership with Pampers
I sometimes joke to Bart that when couples get married, they shouldn't do a wedding registry or be allowed to spend any wedding money until they've been married 3-5 years.
We moved so much in those early years and my taste is SO different now than it was eleven years ago.
Now I have a way better feel for what I really like, what I really use in my daily life (I love my ice cream maker, but . . . I use it all of three times a year, in a good year), and what kinds of things I really need.
It's basically the same when you register for your first baby.
I remember walking up and down the aisles in Target when I was pregnant with Ella, filling out our registry, and thinking, "What of this will I really need? Is this a necessity? I've never even HEARD of this baby item!"
We also lived in a one-bedroom apartment, so space was at a premium, and I had zero idea what things to prioritize.
And, of course, every baby is so different!
Some babies love to be swaddled and others can't stand it. Others take right to the pacifier while others act like you're trying to murder them if you give them one. Some people adore a changing table, and others see it as totally optional (we've never had one and I've never really noticed).
Plus, the baby product market is changing so much all the time, so even baby to baby, you might find lots of products that didn't exist two years ago.
With Ani, my friends threw a diaper baby shower instead and it was the. best. thing. ever.
Pampers did a survey recently about baby registries and nearly half the moms said that diapers and wipes were the registry gifts they used most often. And 88% of moms said they wished they'd registered for more diapers.
Now that I have kids, I almost always give diapers as a baby gift, because I know they'll get used and be appreciated.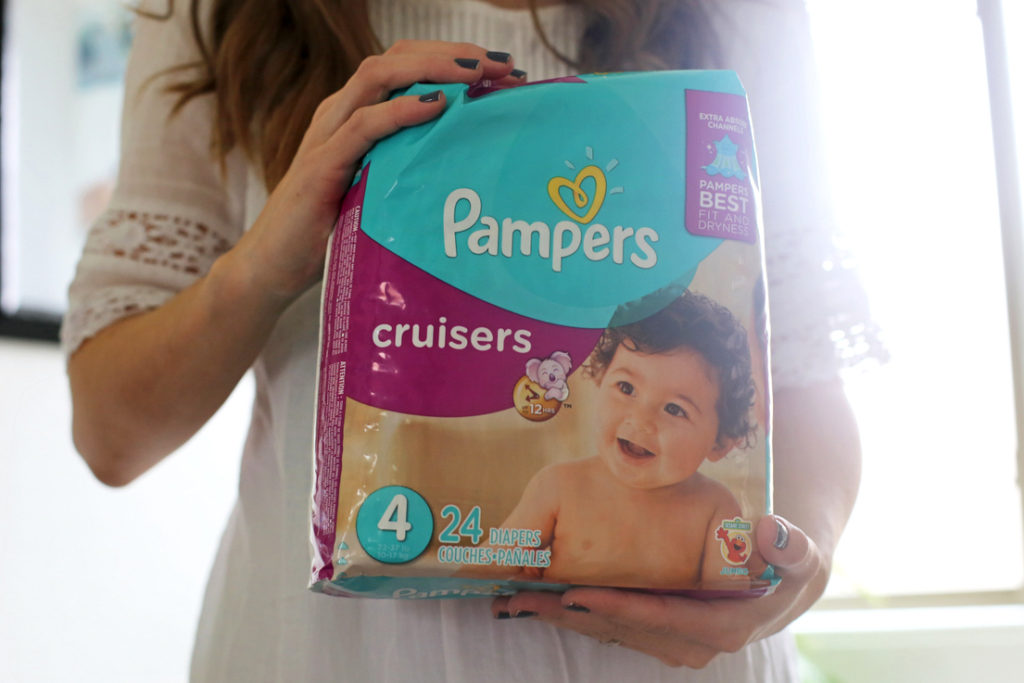 If I could go back, I'd definitely worry less about cute baby bathrobes and register for about 10 times as many diapers.
For me, the five things I'd definitely register for are diapers (I've found that I use a lot of size 1 and a lot of size 3. All of my babies seem to have zipped through the newborn and size 2 extra fast) and wipes, a sound machine, two really good swaddling blankets, and a pacifier clip. Those right there are my necessities.
Additionally, I don't buy any un-purchased registry items until AFTER my baby is born. Everywhere has online shopping, and I'd rather order things that I know I need from the comfort of my couch than stock up on things beforehand and realize I didn't actually need them in the first place.
I also don't feel guilty about returning things that I realize I don't need, even if I registered for them! I know that people are almost always trying to be helpful when they buy baby gifts, so if the most helpful thing is for me to return something I'll never use and buy more diapers or a box of breast milk bags instead, I figure that's right in line with the spirit of the gift.
Of course, there are so many moms who don't have the luxury of registering for baby items at all, and these are the parents who could most use diapers, rather than the latest baby gadget.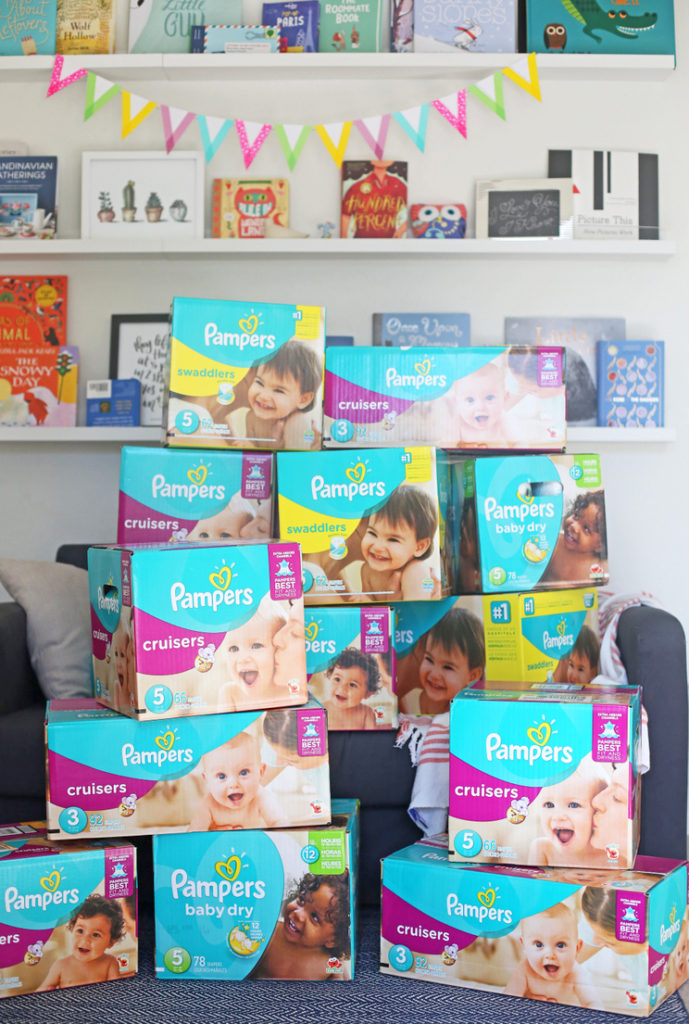 We live very near to a community of homes for working homeless families that gives them a place to live as they get back on their feet, and in October, I discovered that one of the biggest needs for these families are diapers.
Pampers sponsored a grant for our family to provide diapers to these moms who don't have the luxury of creating a baby registry, but instead are most in need of the basics for their babies.
With the grant, we purchased hundreds of diapers in a variety of sizes, plus wipes and some of our favorite baby books for these sweet moms and their little ones.
As we await the arrival of our own new little baby, it was a great reminder of how moms and new babies have the same basic needs, regardless of their situation.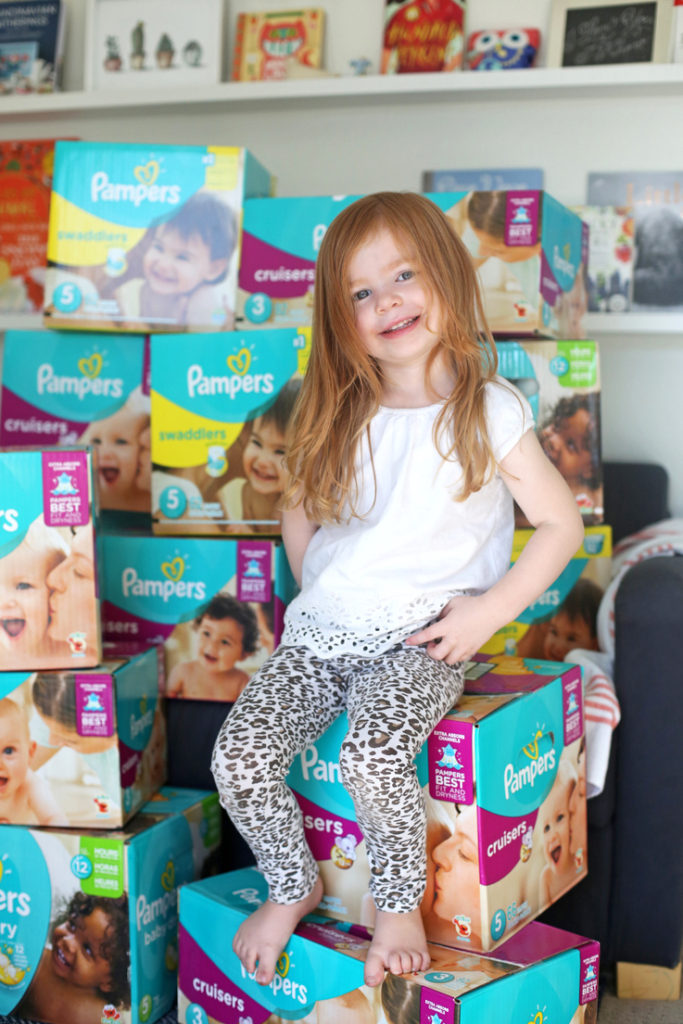 Whether you're overwhelmed with the options as you register or just crossing your fingers that you have enough diapers to keep your baby covered, all these new mamas deeply love and want the best for their precious babies.