I didn't really discover a love of cooking until I was in college.
When I got engaged, my Grannie gave me a collection of Everyday Food magazines (RIP) and I was suddenly hooked – I loved reading each one and picking something new to try and learning about ingredients. It was the perfect introduction.
Now my four girls LOVE to help in the kitchen, measuring, chopping, stirring, and scooping, and I love spending that time with them in the kitchen.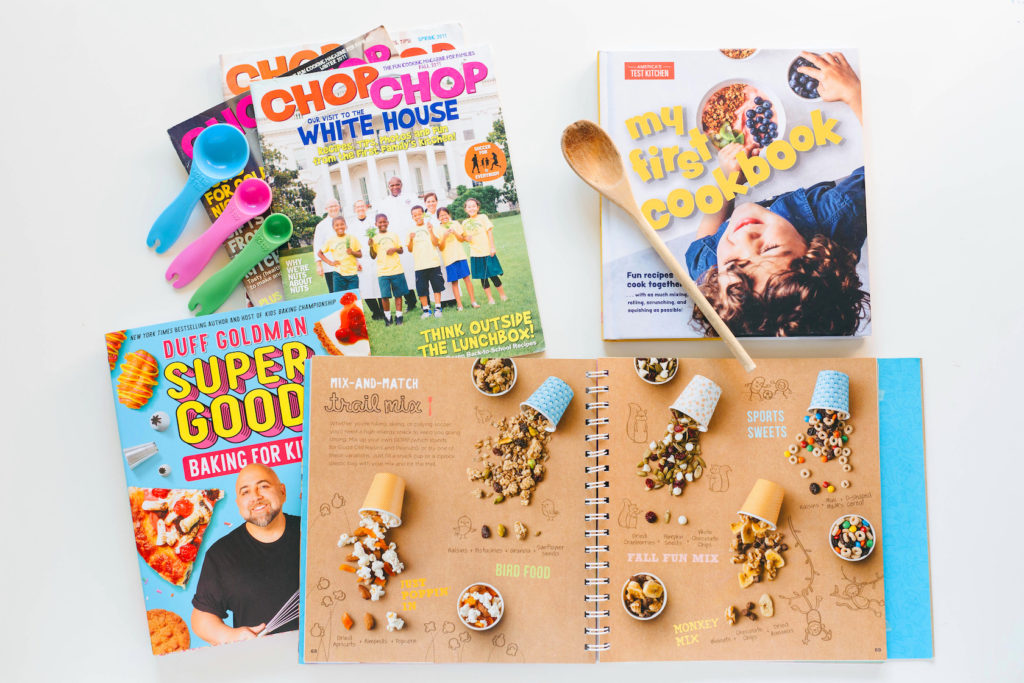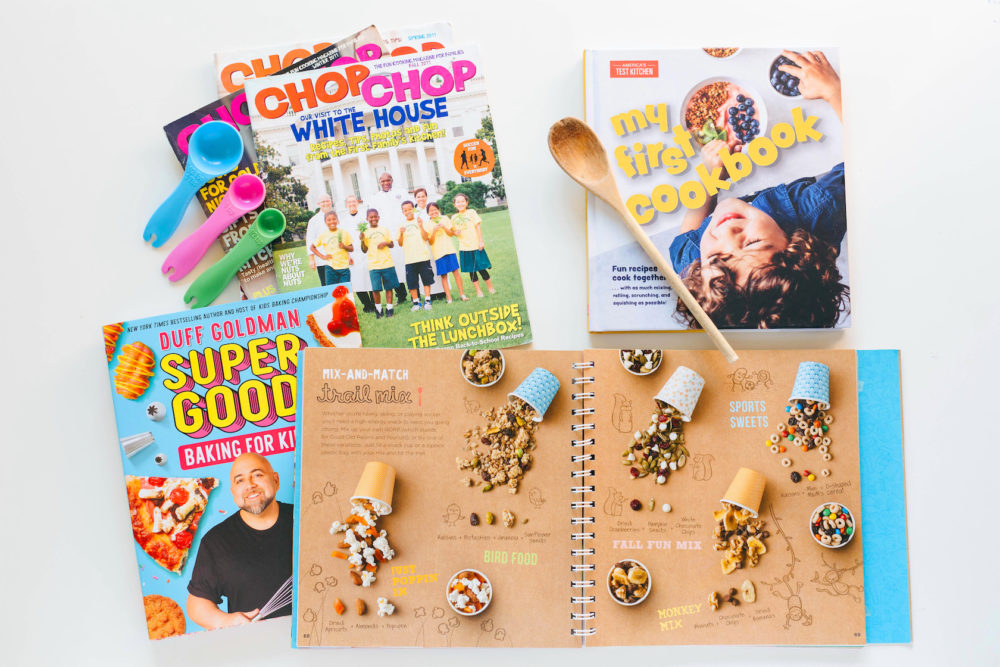 These are some of our favorite kids cookbooks to help kids learn the basics and gain confidence in the kitchen.
(And they also make fantastic birthday or holiday gifts!).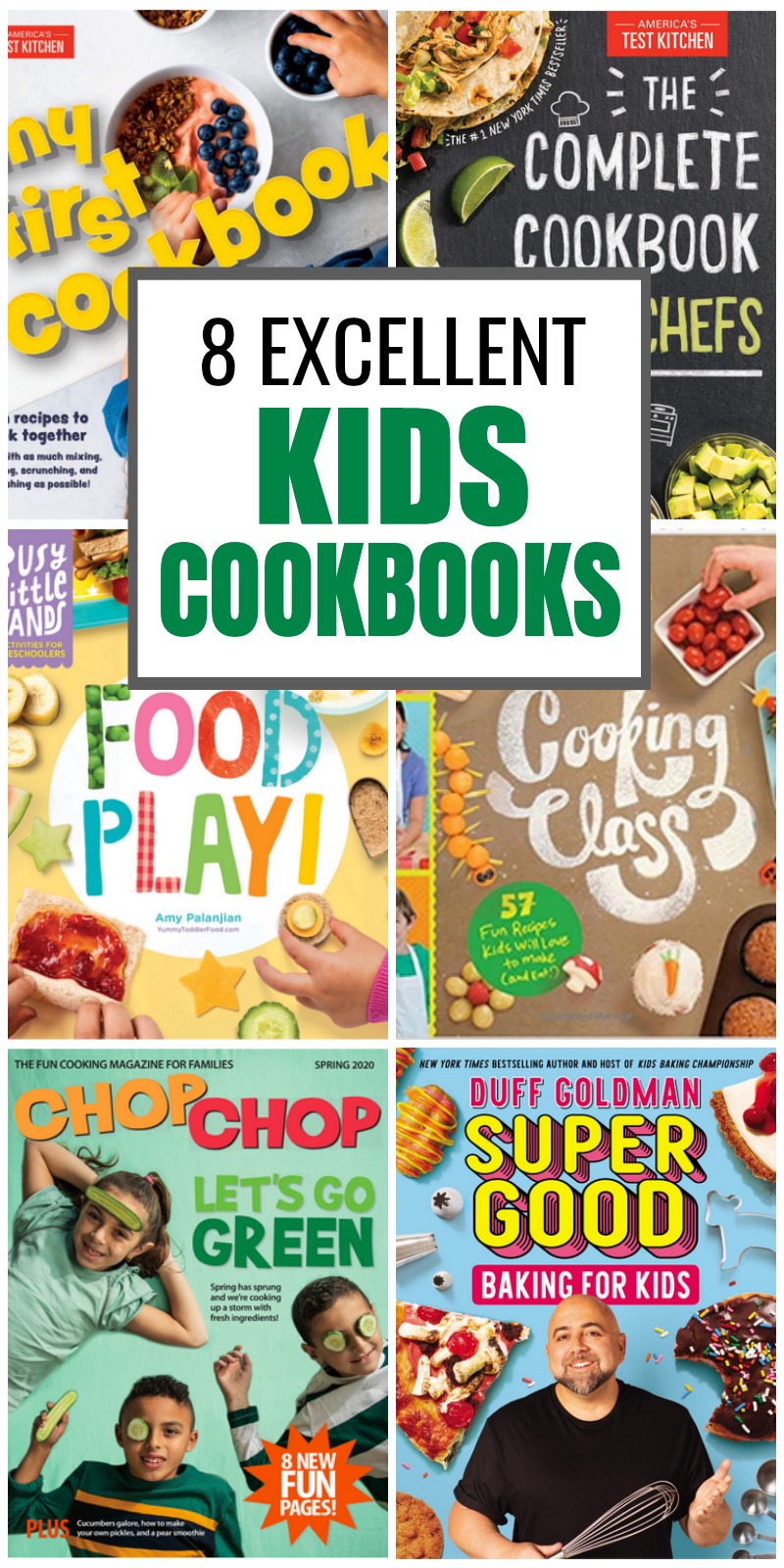 8 Excellent Kids Cookbooks
My first cookbook : fun recipes to cook together … with as much mixing, rolling, scrunching, and squishing as possible!
If I had to choose a single kids cookbook to own, it'd be this one. It's just SO wonderfully done, with fail-proof recipes, step-by-step photos and lots of tips for learning kitchen skills. It's definitely aimed at a preschool and elementary school audience, so if your kids are older, the next one on this list – also by America's Test Kitchen – is probably a better choice.
The Complete Cookbook for Young Chefs: 100+ Recipes that You'll Love to Cook and Eat
I don't know how many kid cookbooks grab the #1 New York Times Best Seller spot, but if anyone was going to do it, I'm zero percent surprised that it was America's Test Kitchen. It has THOUSANDS of five star reviews and if your tween or teen really loves to cook, this is the cookbook for them. There is also a companion cookbook, The Complete Baking Book for Young Chefs.
The Forest Feast for Kids: Colorful Vegetarian Recipes that are Simple to Make
If you're tired of kids cookbooks that are mostly just sugar and flour, this cookbook, bursting with fresh produce, is for you. It's absolutely spectacular and we've checked it out from the library multiple times! It's also included with FreeTime Unlimited, so if you have that, you can check it out for free or get a free one month trial here.
Busy Little Hands: Food Play!
When I asked for kids cookbook recommendations on Instagram, so many people requested cookbooks aimed at toddlers. THIS is that cookbook. It's fully of ways for even the littlest toddlers to interact with their food in fun and interesting ways and make delightful little snacks and meals. It's crammed with great photos and instructions and basically, I couldn't love it more.
Cooking Class: 57 Fun Recipes Kids Will Love to Make (and Eat!) 
I bought this one years ago to use for weekly cooking classes when we homeschooled and it's been a staple in our kitchen ever since. And I was glad to see that so many other families loved it too – when I asked for recommendations, the author came up SO many times (she also has Baking Class and Cooking Class Global Feast).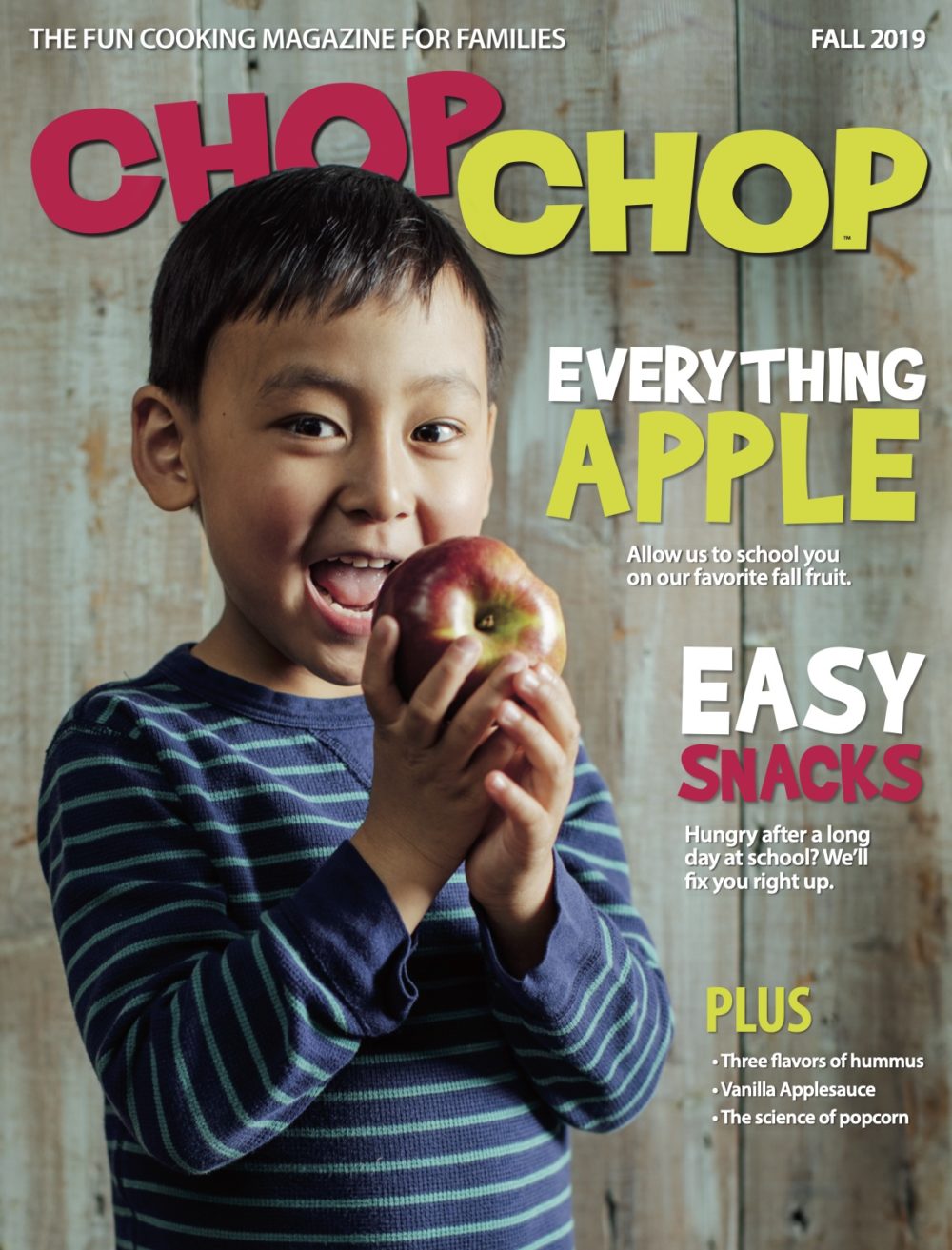 ChopChop Magazine
I discovered ChopChop almost a decade ago when my friend Meghan got a bunch of copies from her pediatrician's office and passed several of them on to me. And I still have them after all these moves! This quarterly magazine is packed with fun information about food, recipes to make, and ways to incorporate fruits and vegetables into your diet. Perfect for a foodie kid or for a parent who wants to help their child be more active in the kitchen or willing to try new foods.
The Disney Princess Cookbook
A BUNCH of people recommended this on one Instagram when I asked for suggestions, and I won't lie – I was a little snobbish about it. But I checked it out from the library anyway and my girls are OBSESSED with it. They have looked through it approximately a million times and bookmarked half the recipes to make and everything we've made so far has been a hit. So I've repented of my ways and am enthusiastically recommending this one.
The Silver Spoon for Children: Favorite Italian Recipes
We gave this delightful cookbook (this is a 10th anniversary edition) to my nephew for his birthday earlier this year. My brother-in-law loves making homemade pasta and my nephew, who is five, loves to help out. This book has lots of simple and interesting Italian recipes and very clear instructions, often with illustrations to go along with them.
Super Good Baking for Kids
If baking is where your child's heart lies (and I think MANY kids get started in the kitchen with baking), this kids cookbook is a home run. And they may already know the author, Duff Goldman, as the host of the Kids Baking Championship show. This kids cookbook gets bonus points for the fun sidebars loaded with interesting kitchen, cooking, and eating facts.
And if you'd like a printable copy of this list that you can take to your library or screenshot on your phone for easy access, just pop in your email address below and it'll come right to your inbox!"
Any other favorite kids cookbooks I didn't mention? Please let me know in the comment!
If you liked this list of excellent kids cookbooks, you might like these posts too: