I am a lifelong magazine lover.
We had several children's magazines subscriptions when I was young and I eagerly anticipated those arriving in the mail.
Now my girls are equally into children's magazines.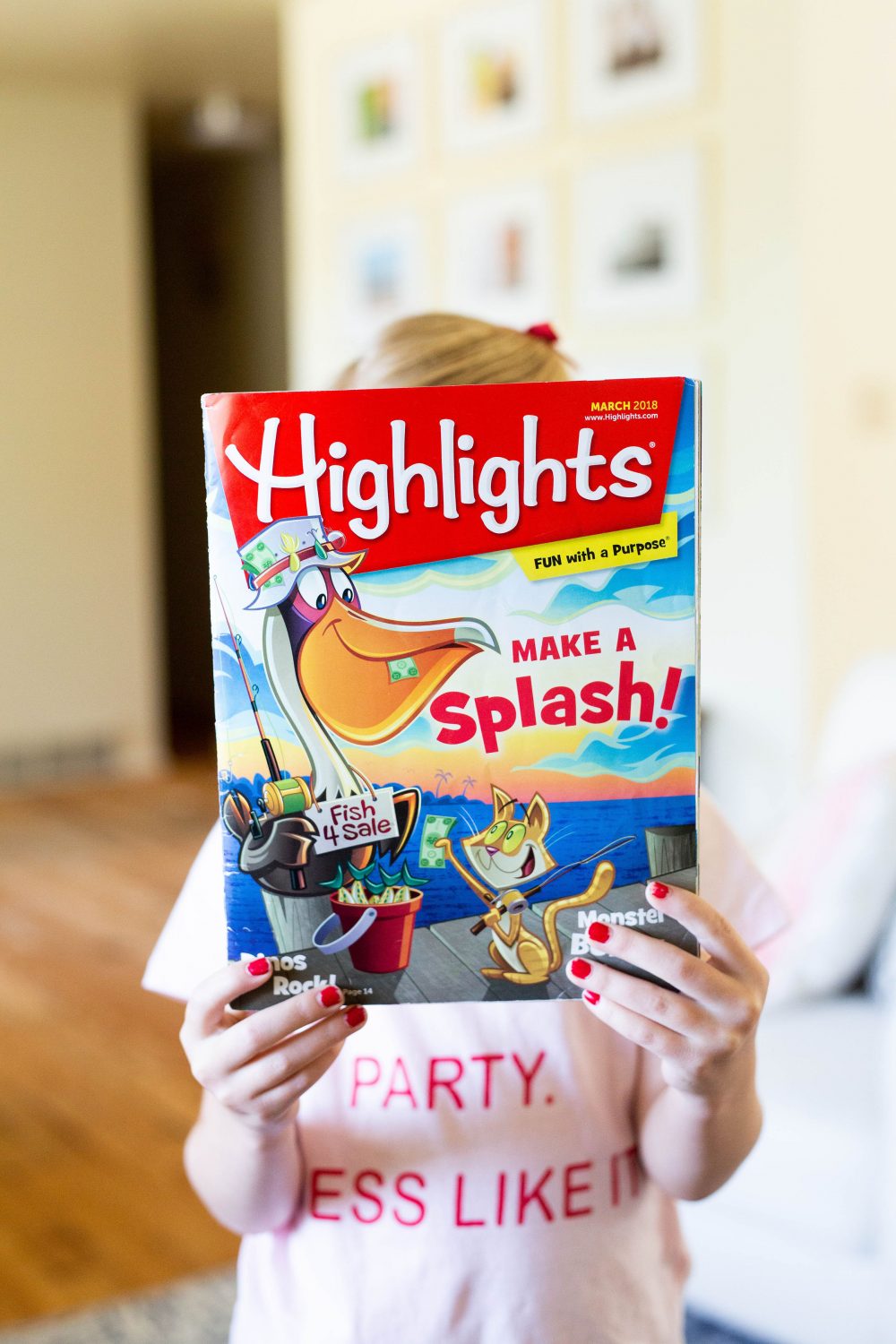 Hardly a week goes by where they don't check out at least one or two from the library and they routinely ask for magazine subscriptions for their birthday or Christmas.
There's nothing quite as fun as something with YOUR name on it showing up in the mail, and when it's packed with your favorite things, whether that's animals or food or history or princesses, well. . . then you really can't go wrong.
If you're looking for some children's magazines, here are some of our favorites.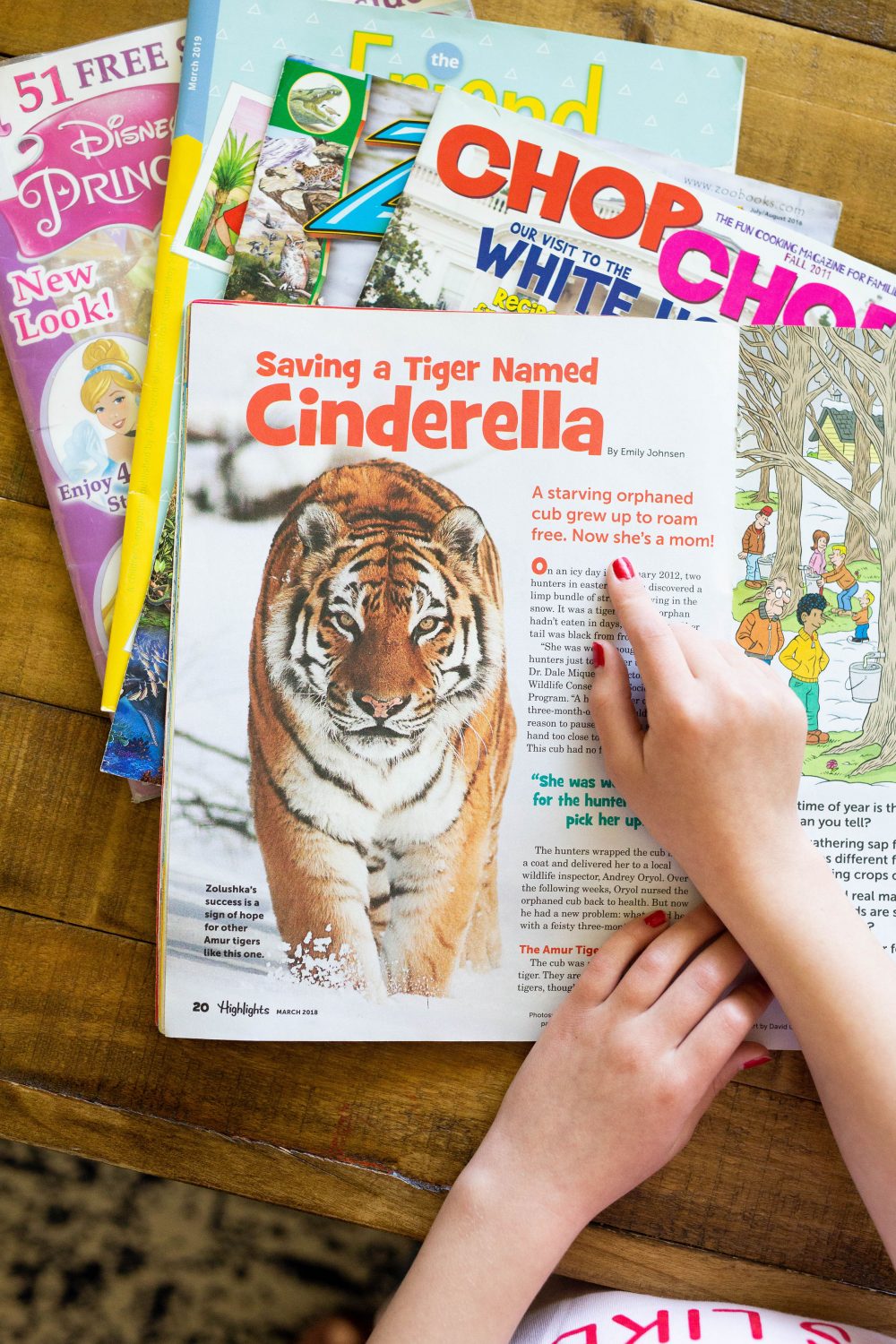 9 Favorite Children's Magazines
Highlights
Ages 6-12; $39.96 for 12 issues
If I had to choose one children's magazine subscription, it'd be Highlights. Ella asks for this one every year for her birthday and we had a subscription my entire childhood. From the stories to the projects to the hidden pictures, it's hard to beat Highlights for an overall general interest children's magazine.
They also have Hello magazine for babies 0-2 (and it's washable and tear-resistant) and High Five which is similar to Highlights but aimed a little younger at 2-6 year olds.
Bravery Magazine
Ages 5-12; $18 per issue or $72 per year for 4 issues
Bravery launched on Kickstarter less than two years ago, raising more than $55,000 for their first issue. It's now a full-fledged quarterly children's magazine with each issue featuring a female role model (previous issues have covered Julia Child, Junko Tabei, Bessie Coleman, Amelia Earhart, Temple Grandin, and Jane Goodall). Each issue is packed with stories (and stunning illustrations),  plus DIY projects and activities that go along with the issue's role model. If you're looking for an absolutely spectacular magazine with substance, this is a winner.
Honest History
Ages 6-12; $60 per year or $15.95 per issue (4 per year)
Honest History magazine is pretty new (only three issues are out so far), but as a former history major and life-time history buff, I couldn't resist. I love how they're bringing real stories and people to life with lots of interactive games and activities in each issue. I can't wait to see who they feature in upcoming issues (I mean, issue 2 was about Cheng I Sao, a female pirate in the early 19th-century who commanded the largest pirate crew in history (almost 40,000 pirates! I'll never complain about four kids again. . . ). You can use the code EVERYDAYREADING for10% off any issue.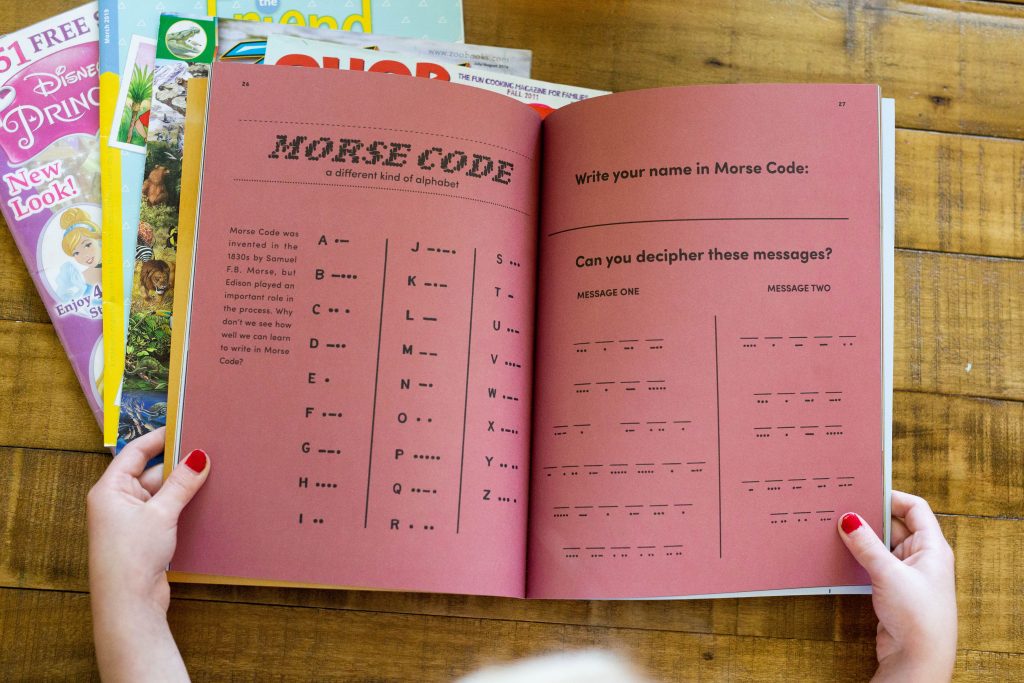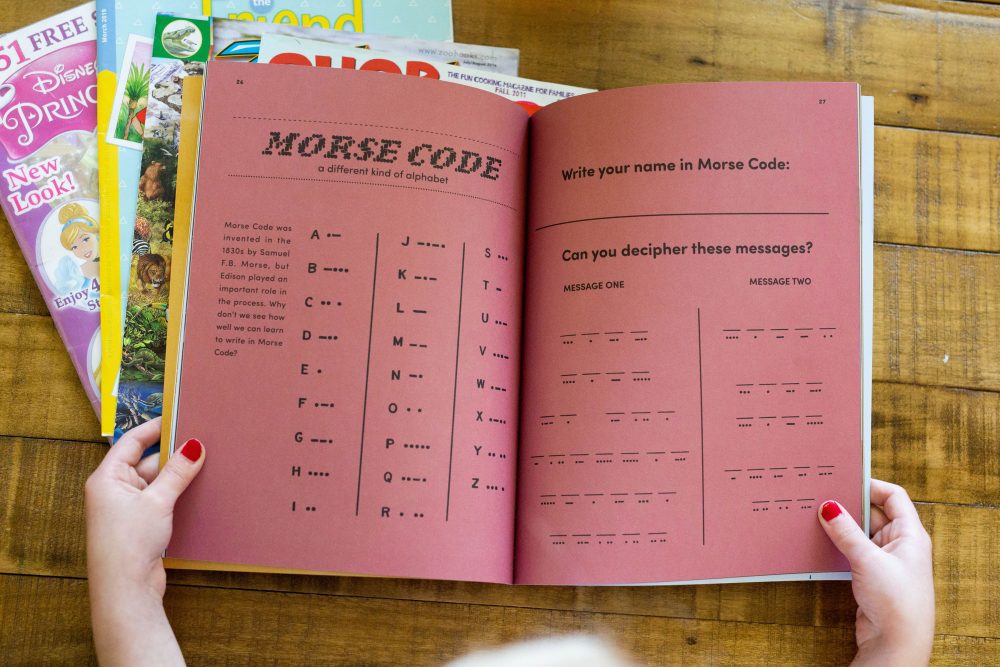 The Friend
Ages 3-12; $8 for 12 issues
We got The Friend throughout my childhood and now my girls watch the mailbox for it. It's a magazine produced by my church that comes monthly and it's filled with stories and simple activities. I love the focus on families and positive relationships, and I really love that so much of the art and stories are submitted by children all over the world. In recent years, they've started doing half the magazine aimed at older children and then when you get halfway through, you flip it over and it's for younger children.
ChopChop
Ages 3-12; $18.95 for 4 issues
I discovered ChopChop almost a decade ago when my friend Meghan got a bunch of copies from her pediatrician's office and passed several of them on to me. And I still have them after all these moves! They're packed with fun information about food, recipes to make, and ways to incorporate fruits and vegetables into your diet. Perfect for a foodie kid or for a parent who wants to help their child be more active in the kitchen or willing to try new foods.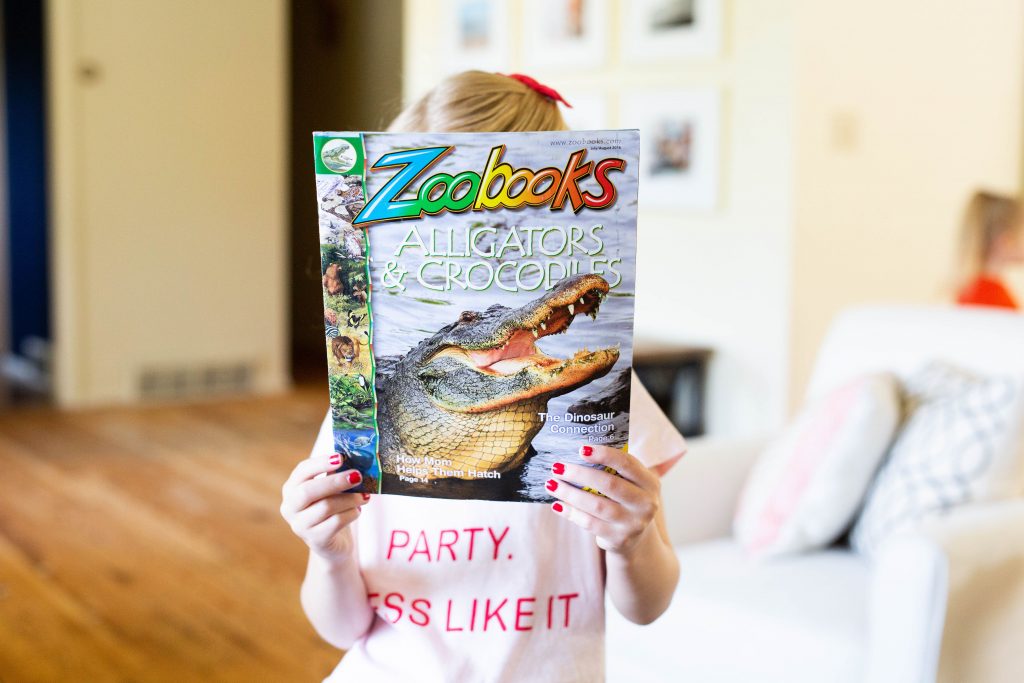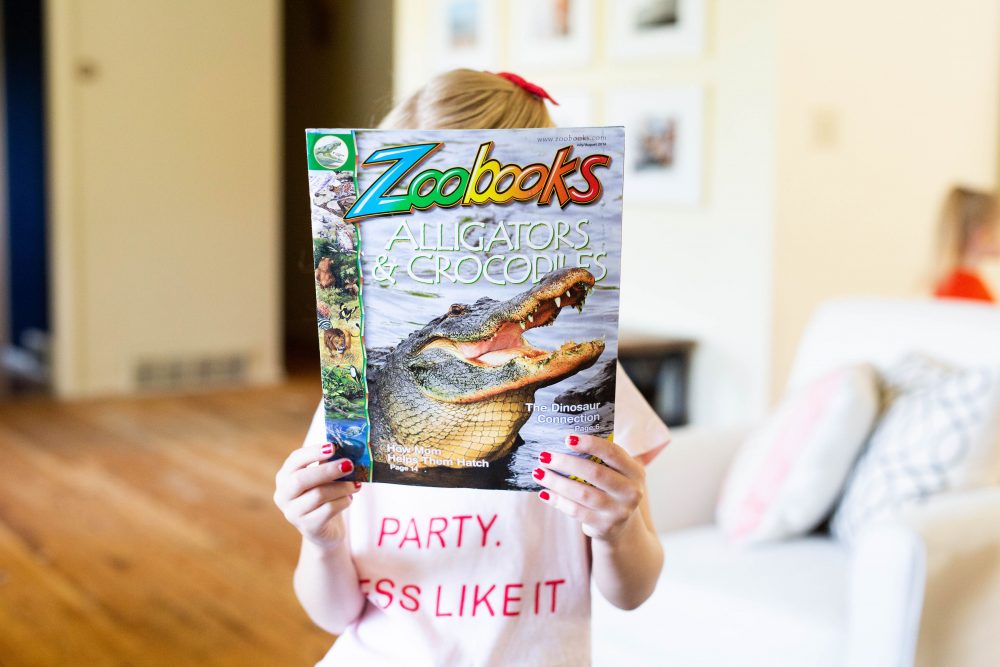 Zoobooks
Ages 6-12; $19.95 for 9 issues
For the child who wants to know everything there is to know about animals, it's hard to beat Zoobooks. They're a little more text-heavy than some children's magazines and they include a lot of illustrations, rather than photographs. They also have younger versions, Zoobies and Zootles, plus a dinosaur focused magazine called ZooDinos.
Disney Princess Magazine
Ages 3-9; $38.99 for 6 issues
We've never subscribed to the Disney Princess Magazine, but my girls are obsessed with it and have checked out every copy from our library over the past four years (I just discovered that they no longer offer subscriptions – it's only available at newsstands . . . or your library). It's full of short stories, coloring pages, little crafts, and activities.
National Geographic Kids
Ages 6 and up; $15 for 10 issues
If your child loves animals like mine do, you can't go wrong with National Geographic Kids. They're known for their stunning photos and they are on full display here, plus tons of interesting facts. They also have a version for 3-6 year olds that I particularly love called National Geographic Little Kids.
Ladybug Magazine
Ages 3-6; $34.95 for 9 issues
This might be the first magazine I remember – my grandmother bought us a subscription when I was a child and each issue is full of stories, poetry, art and songs. The parent company, Cricket, also publishes a whole slew of topical magazines for children, including science, art, history, and geography.
Any other great children's magazines I've missed? I'd love more suggestions!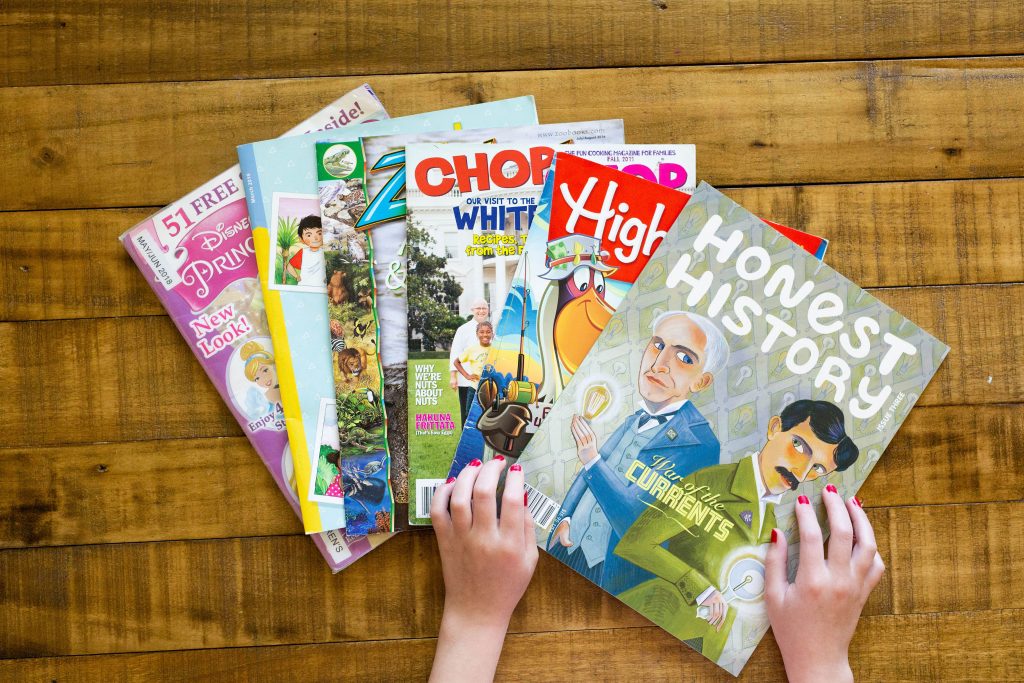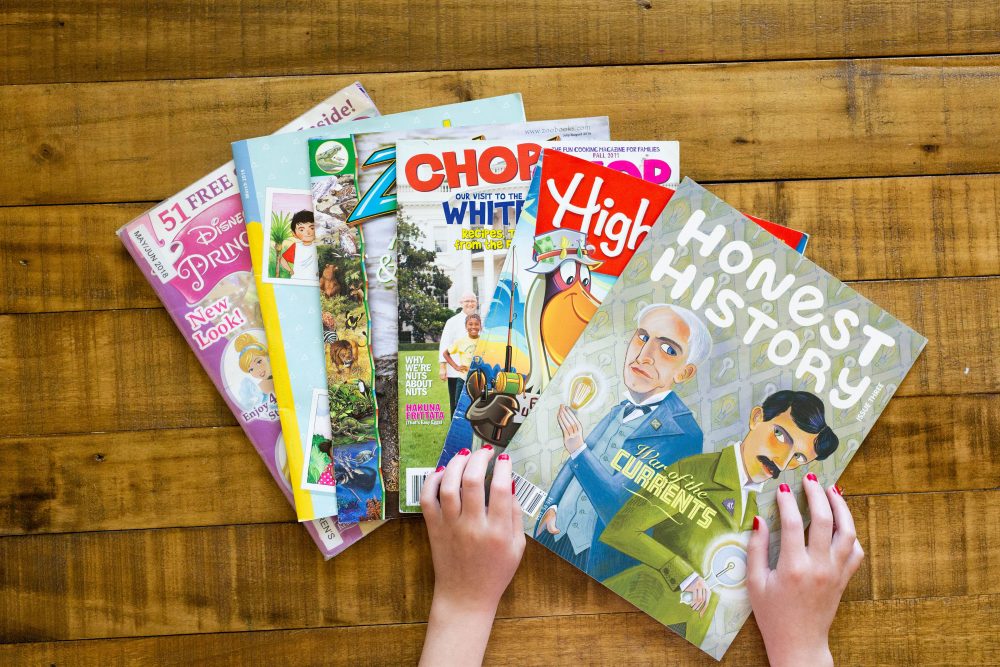 Photos by Heather Mildenstein