This post is sponsored by Tuesday Morning, a store I've been visiting since I was a little girl!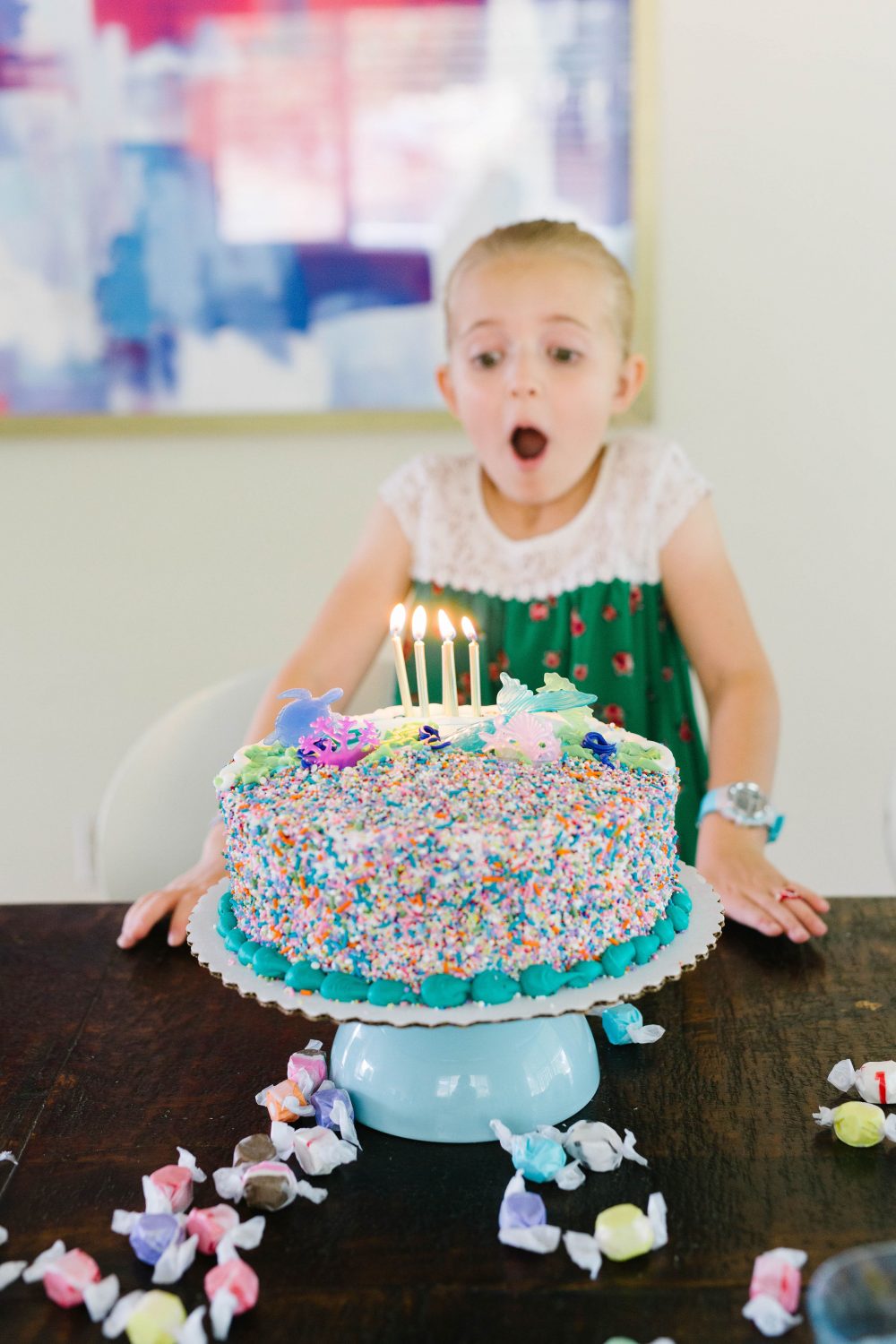 Birthday parties for children can be tricky!
My older girls attended a birthday party for a classmate a few months ago that included an indoor petting zoo AND ponies dressed up like unicorns including rainbow manes and glittering horns.
I am in awe of anyone who will let a bunch of baby goats, rabbits, and chicks in their (extremely nice) family room, but I am definitely not that mom.
I love to host a party, as you know, but I don't want it to consume my every waking moment until the day of the party.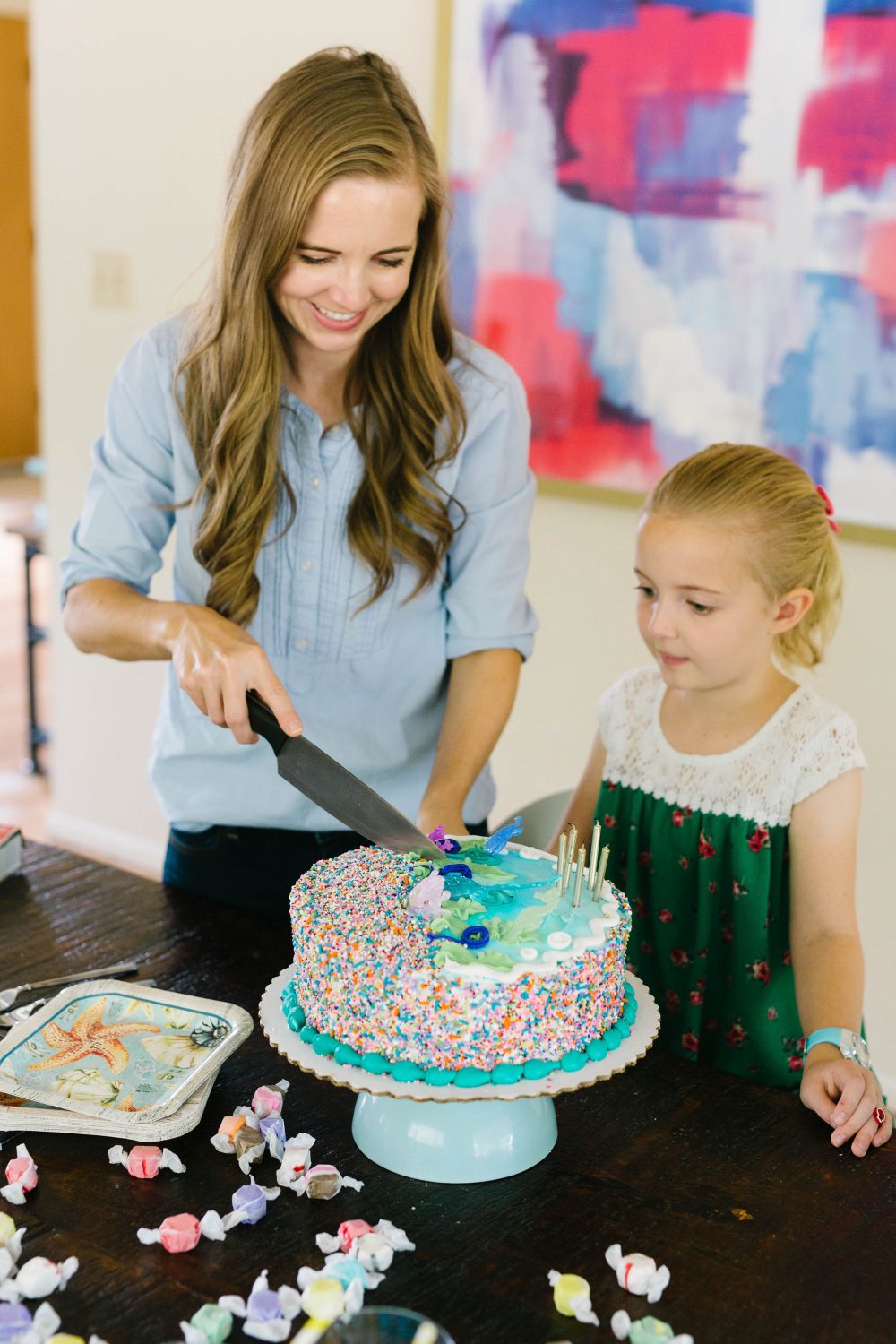 For our family, we've settled on handling kids birthday parties in much the same way my parents did.
We start birthday parties with friends when they turn five and then they can have a friends party every other year.
(We also usually have a 1st birthday party because I find that kind of thing really fun).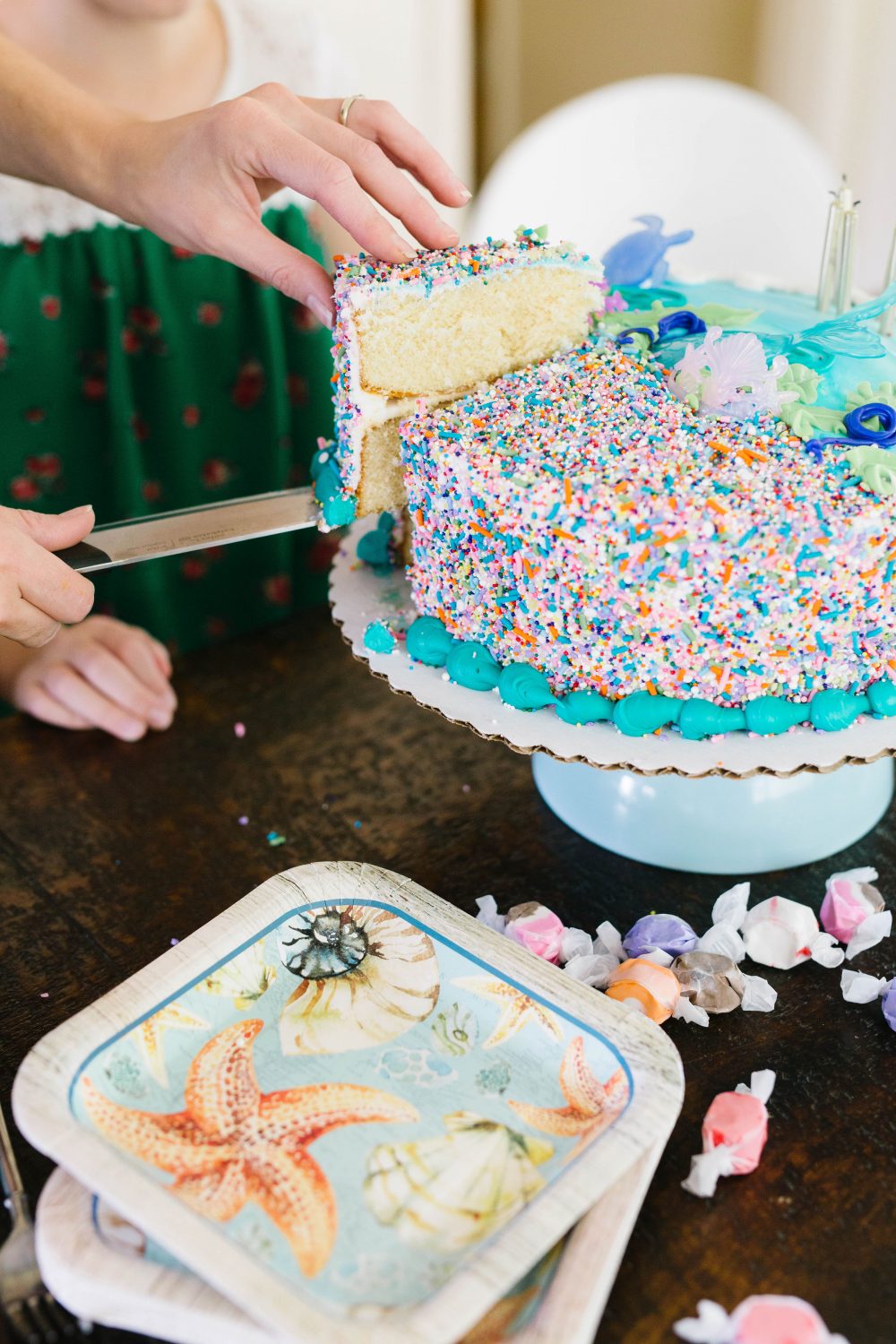 For Ella's 7th birthday, we did a Minute to Win It party with a handful of her friends from school, and it was very successful.
This year, since she just turned 9, she's due for another birthday party and she's been planning for MONTHS what kind of party she wanted to have.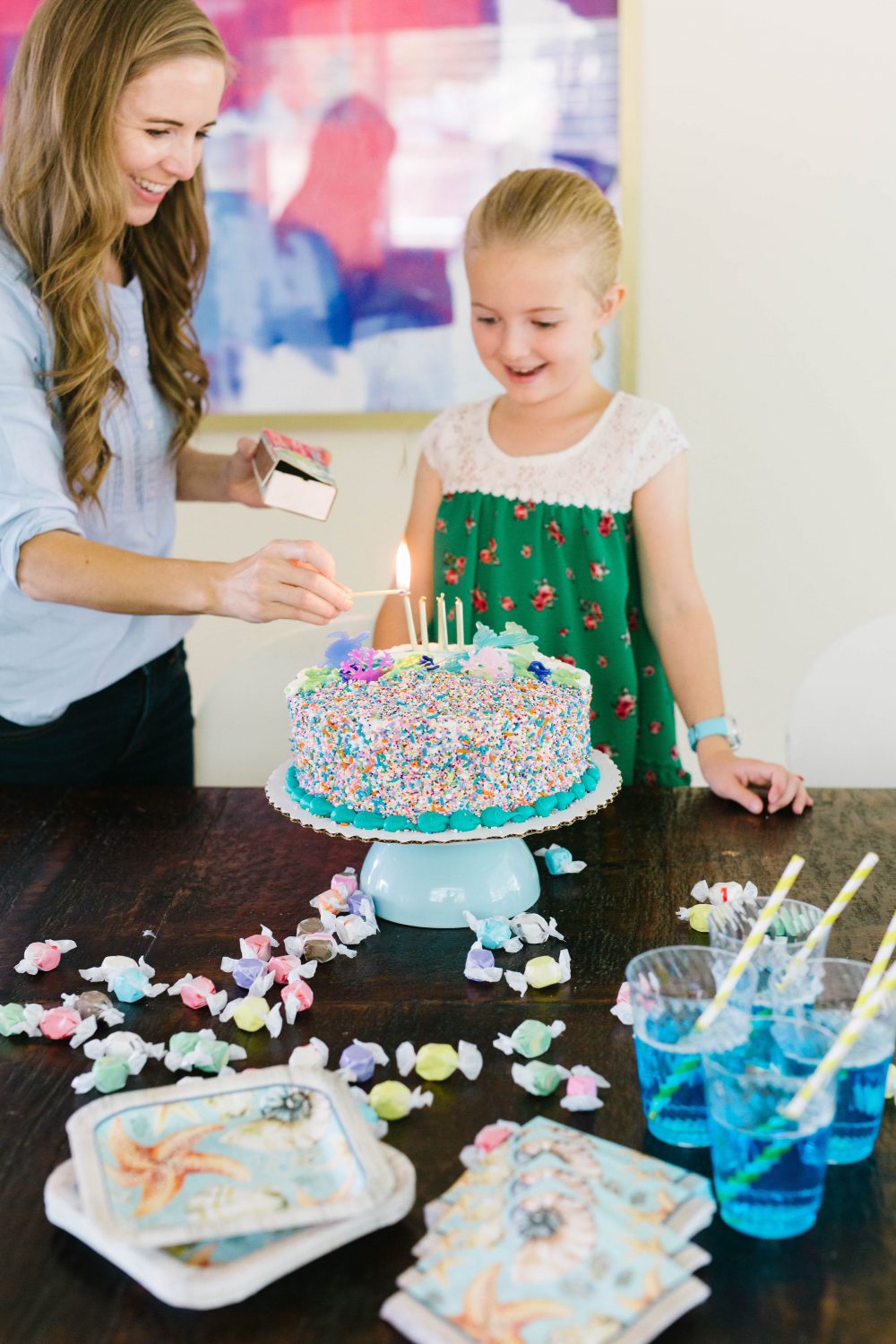 After cycling through about 50 different options, she settled on a water party, since we have a big backyard with plenty of space for these kind of games and with a late July birthday, it's perfect weather for it.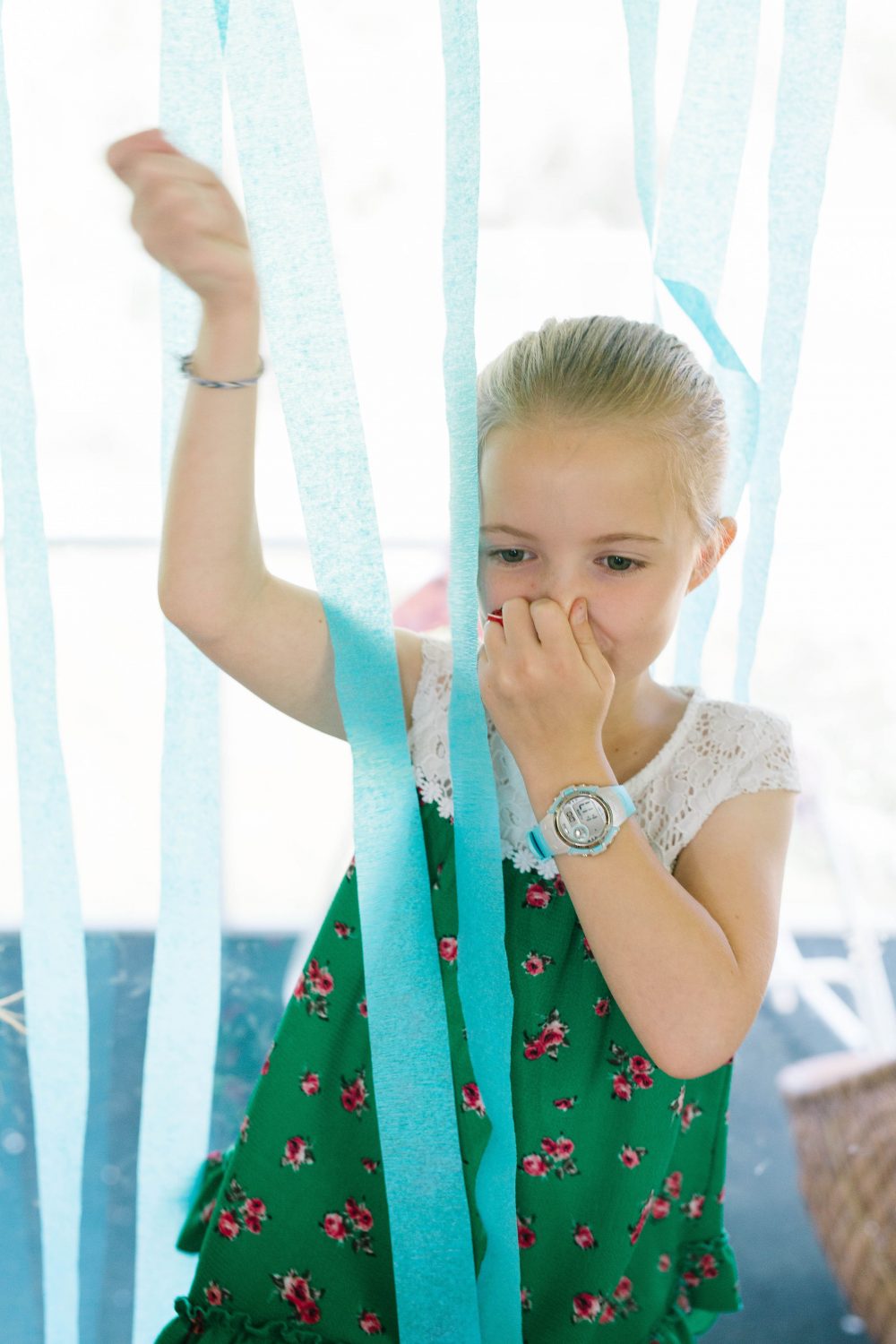 Ella LOVES having people over, so a birthday party is basically her favorite thing ever, and she was in heaven helping me prep (and she and Ani made so many lists for virtually every aspect of the party – it was darling!).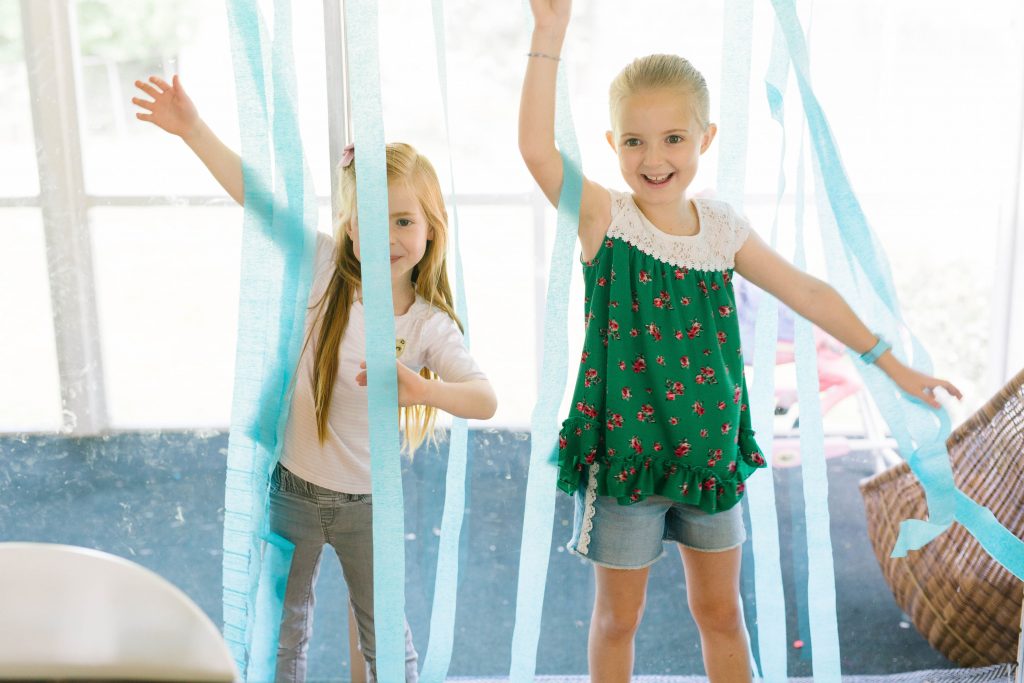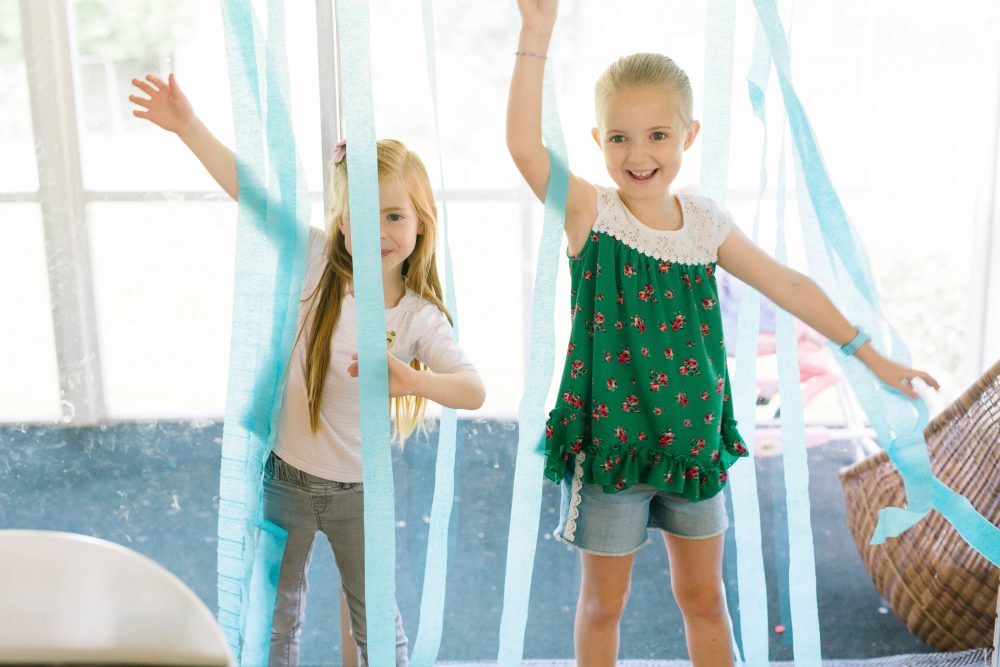 We live really near a Tuesday Morning now and it's a store I grew up going to with my mom, so it was fun to take my girls to pick up all the party supplies we needed.
I love Tuesday Morning because they have amazing prices on everything you could need for your birthday party, from invitations to decorations to gift wrap (they also have incredible savings on brand-name toys and games, so it's one of my favorite places to grab a gift when my girls are the invitees rather than the hostesses).
Since Ella's party was water themed, we picked up napkins and plates with seashells on them.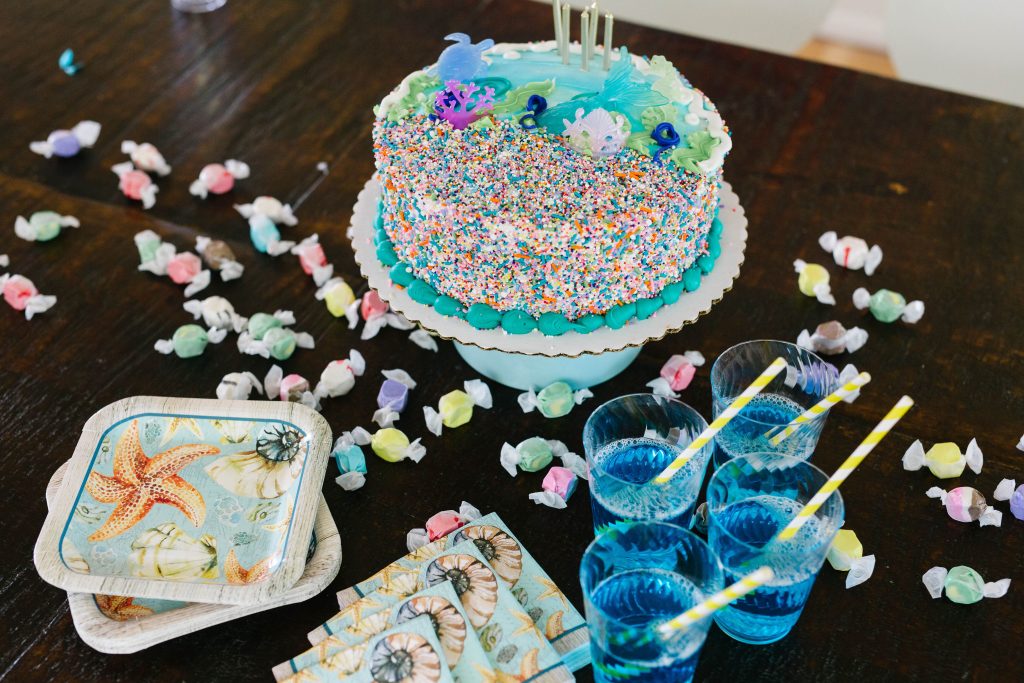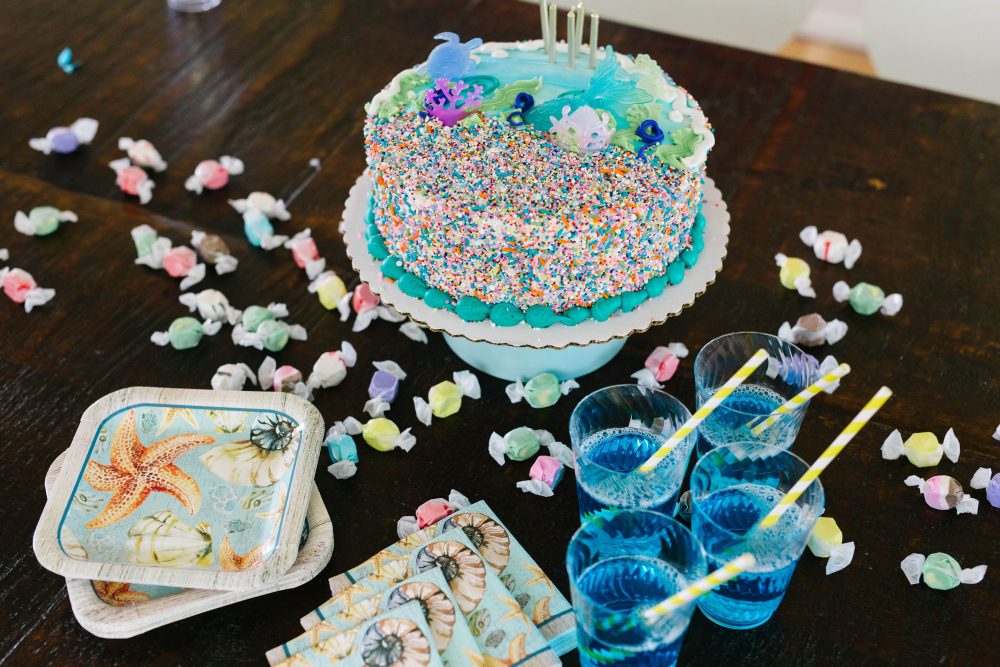 Ella also wanted to make her own invitations, so we chose a couple of packs of water and mermaid related stickers and she went to town decorating them.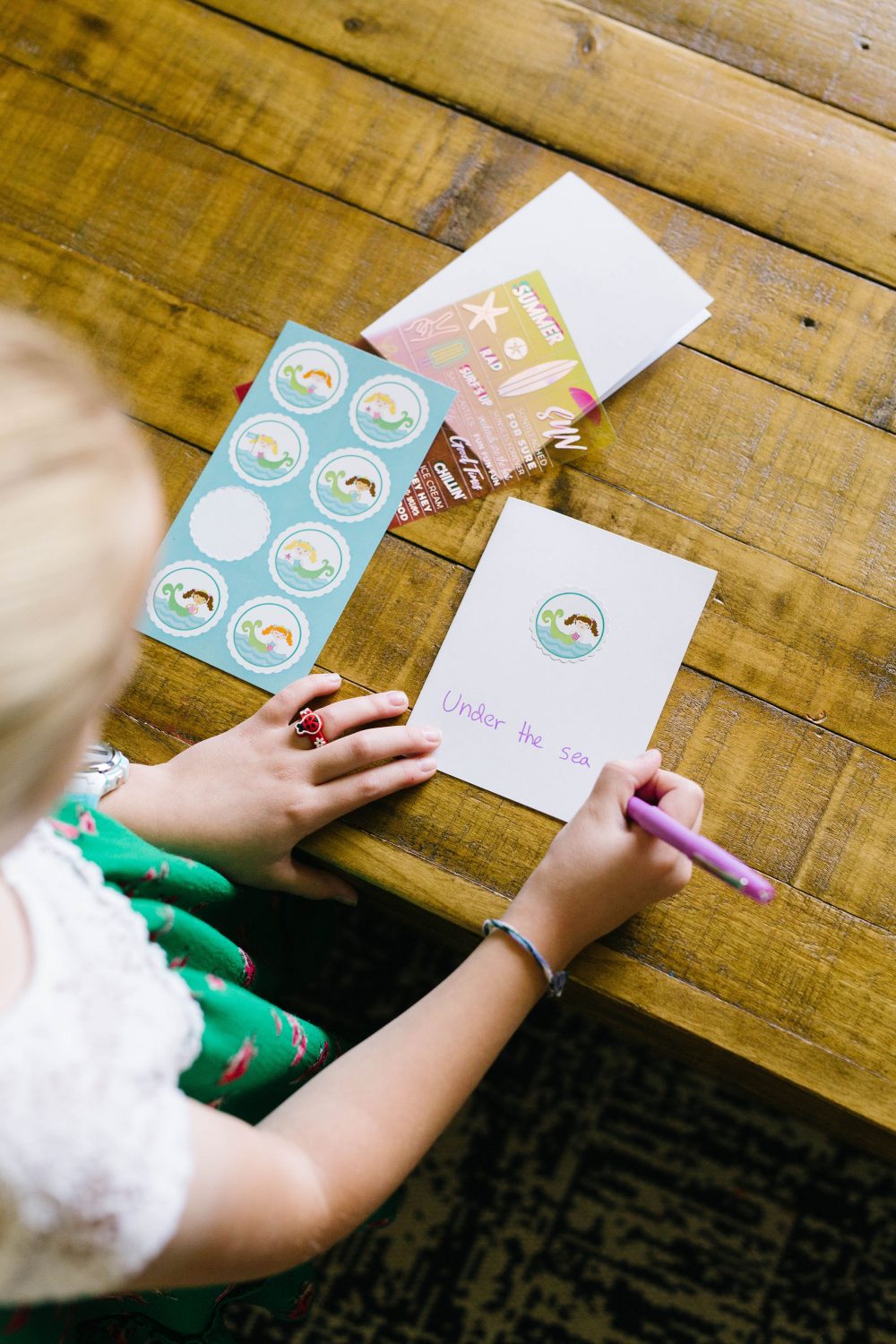 I like to wrap the favors, both because I love the look of a pile of presents and because opening a present when it's NOT your birthday is so delightful, so I was thrilled to find two different mermaid wrapping papers in the wrapping paper section at Tuesday Morning (my mom always bought two different but coordinating wrapping papers and seeing her choices was a highlight of our birthdays every year).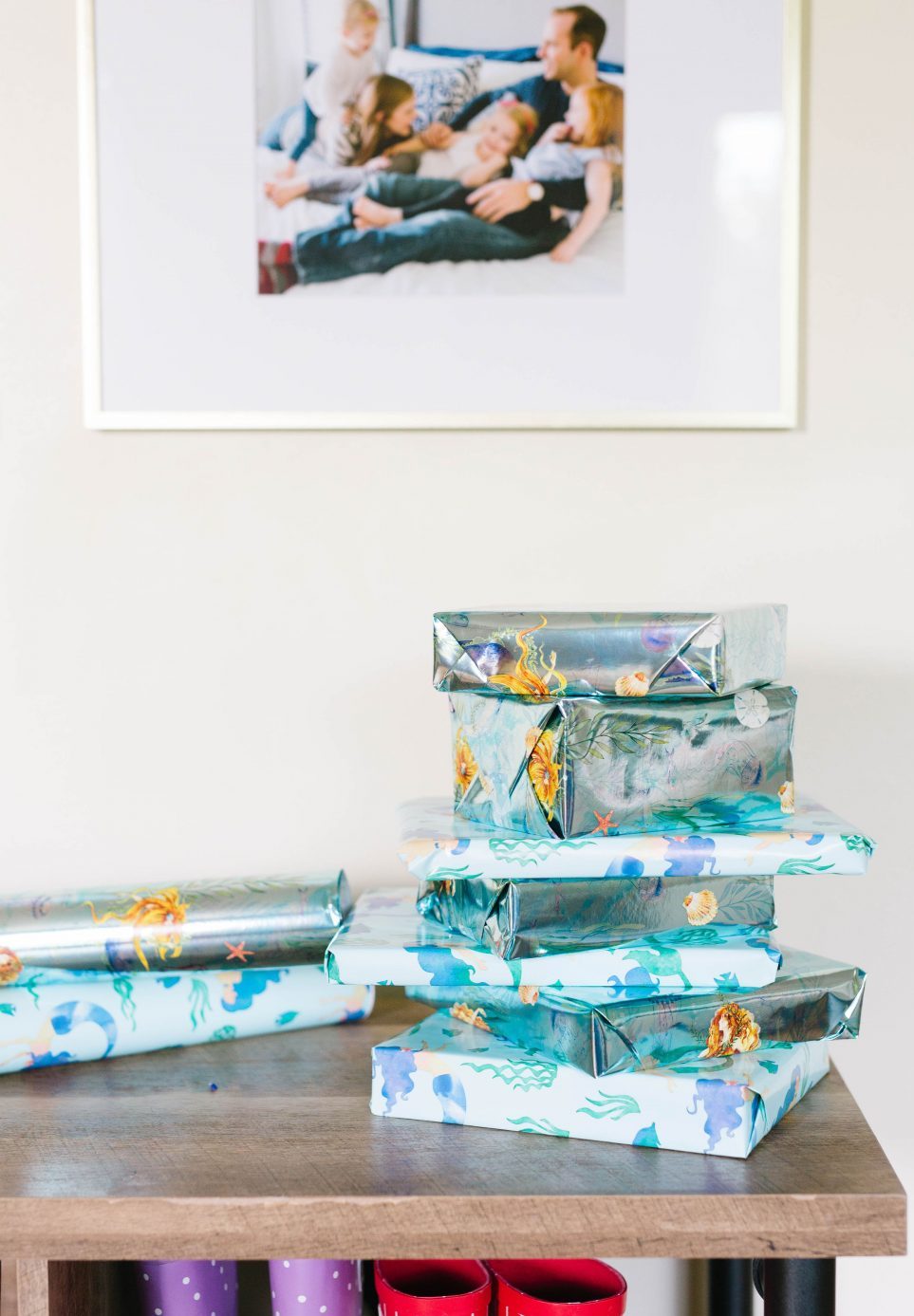 And one of my favorite things about Tuesday Morning is their gourmet food collection, from fun drinks to fancy baking mixes. When I spotted a huge bag of Salt Water taffy, I knew it'd be perfect. I love using candy as a table decoration and the Salt Water part tied it into the theme and the colors were so pretty.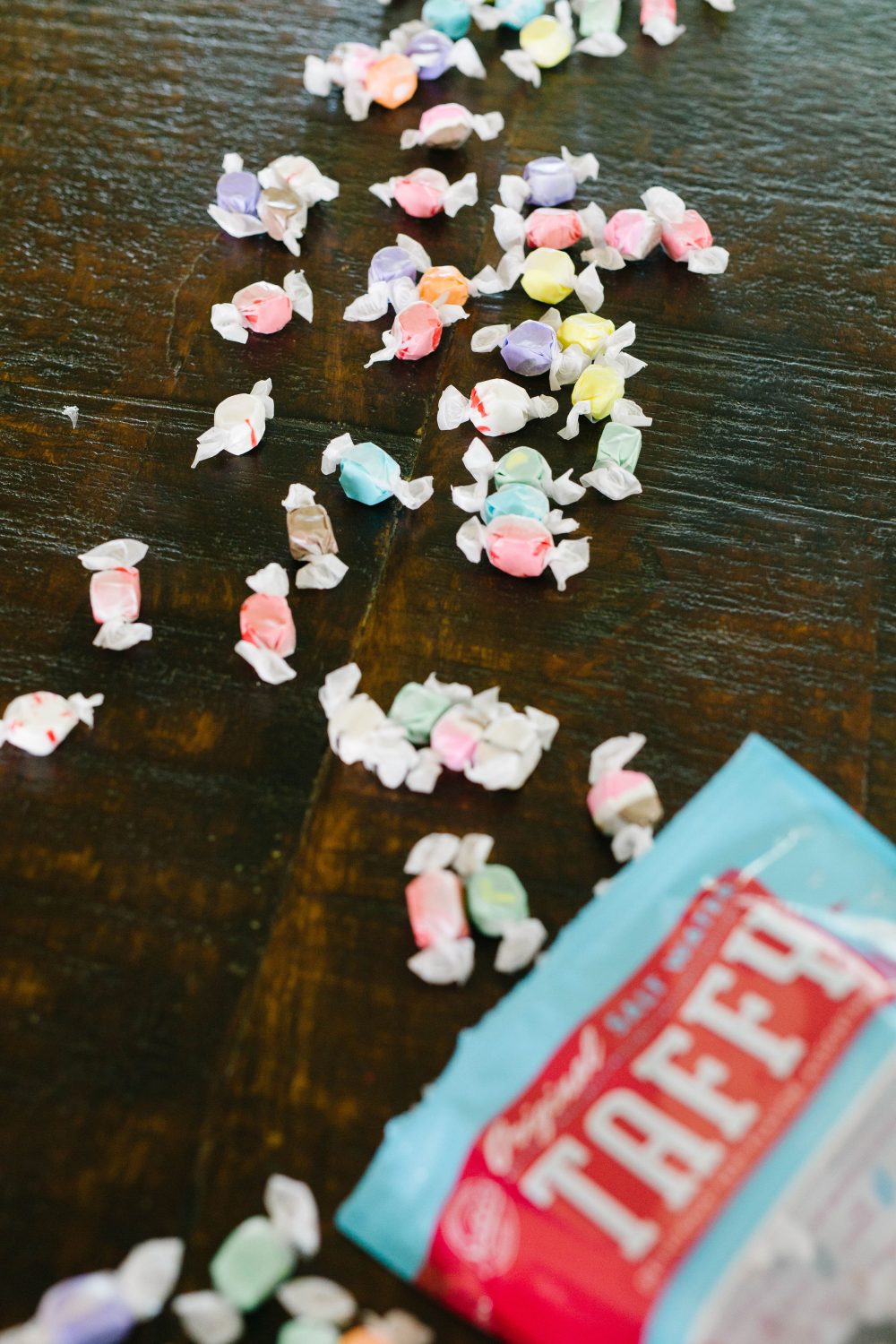 After 20 minutes, we were all ready to actually throw the party!
my best tips for throwing a kids birthday party
Pick a theme. Even if it's just a color theme, it makes it all look cohesive, cuts down on the decisions you have to make (what color balloons? Blue. What color of napkins? Blue. What color for the cake? Blue.), and makes the whole thing look more expensive than it really is.
Have the preparation be part of the fun. It's almost always easier just to do things yourself, but I've learned that my girls love the planning and set up for a party almost as much as the party itself.  They love sitting down and helping making a list of activities and guests, they love coming along with me to Tuesday Morning to pick out party supplies and decorations, and they love helping set up the party before the guests arrive.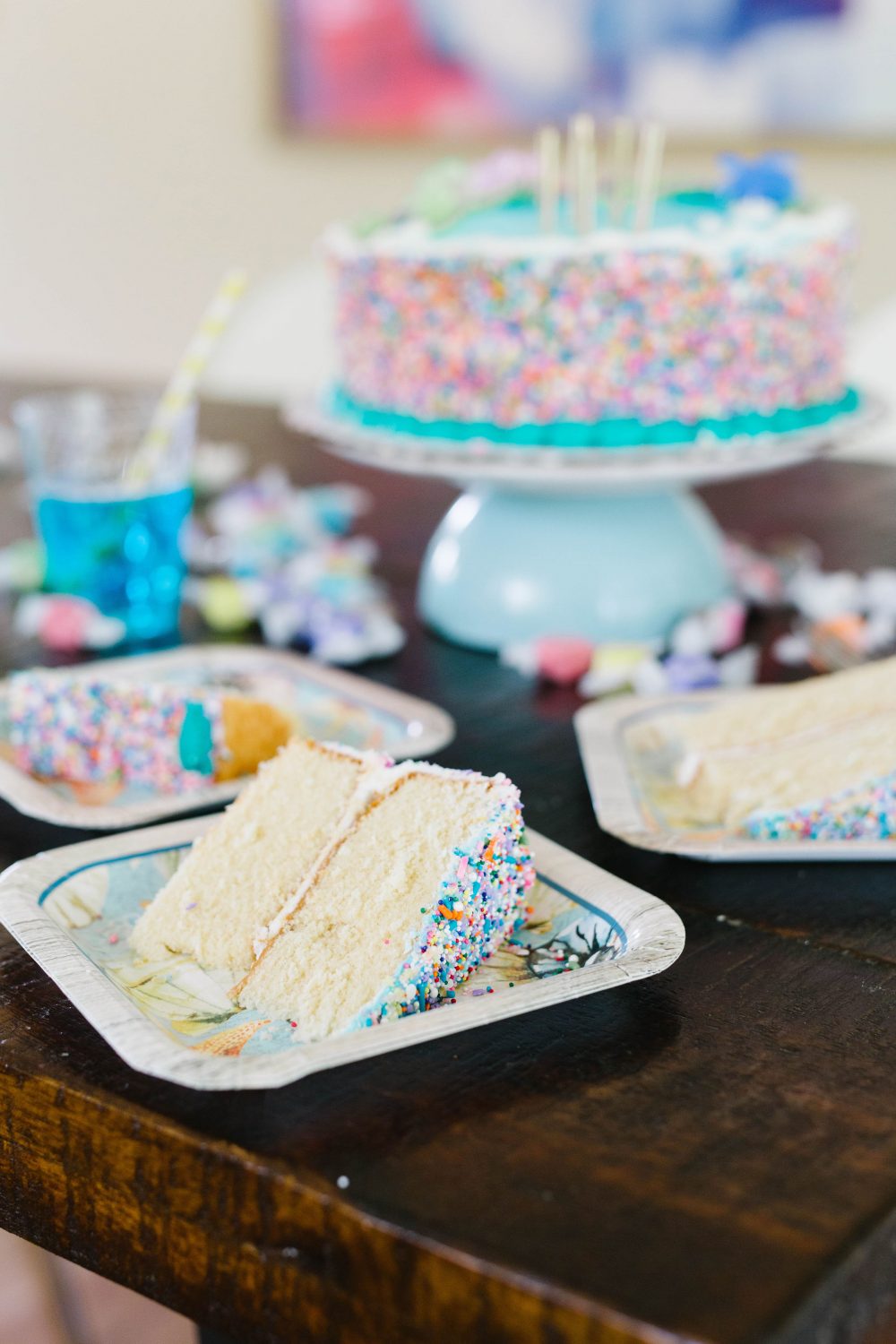 Be clear on the invitation. I always appreciate when my girls are invited to a kids birthday party and it's very obvious who is invited (is it the whole family? All the children? One child?), exactly how long the party is, if it's a no gifts party, and if parents are expected to stay. Plus, it saves you and your guests extra texts or calls to clarify.
Leave time to play. Since my kids are still young, they LOVE to play so I try not to schedule the whole time. They always want some time after cake to run around and have unstructured time.
Skip the knick-knack party favors. I personally can't stand it when my children come home from a kids birthday party with a bunch of little knick-knacks that I have to deal with. If you want to give your guests something, I like to do a little treat (a candy bar with a note and a ribbon goes a long way!) or craft kit (we found a bunch of amazing ones at Tuesday Morning for under $5 each) or a favorite book with a note from the birthday child inscribed inside.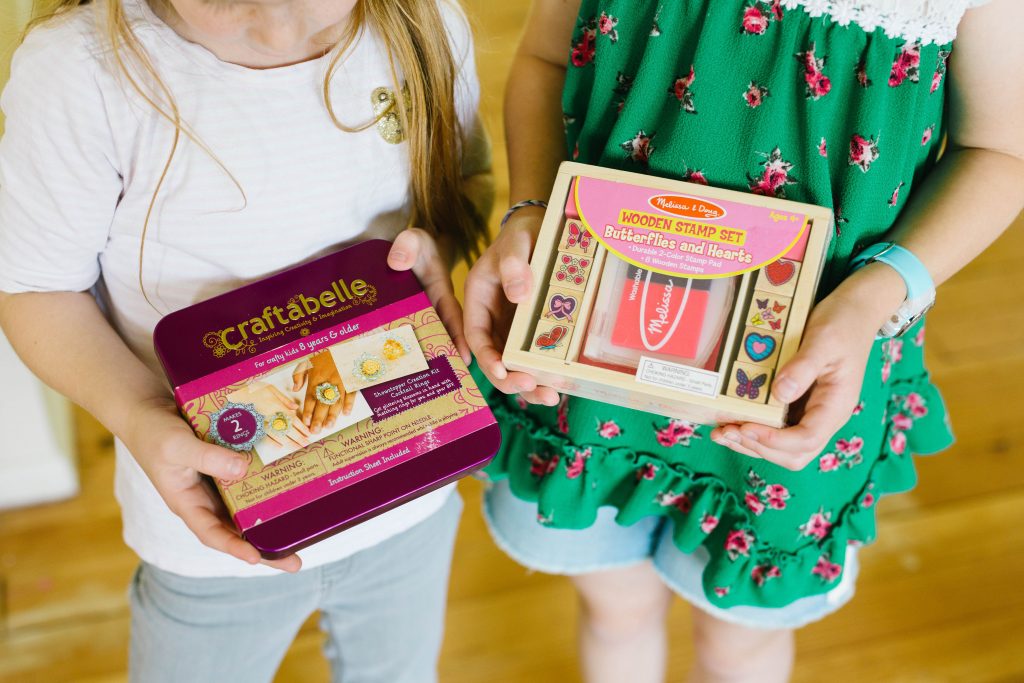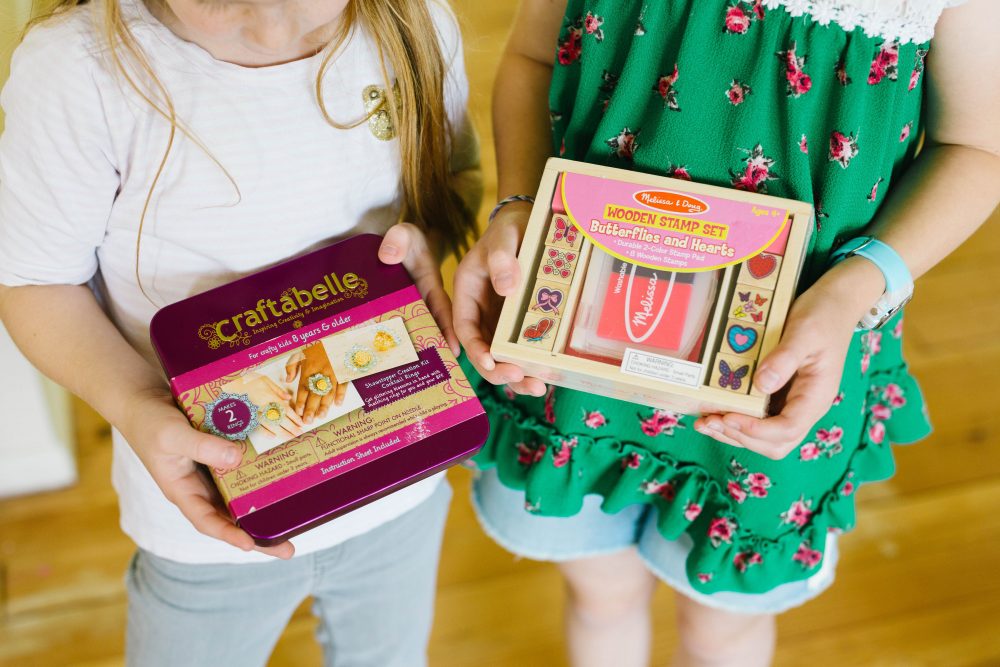 I'd love to hear how your family handles birthday parties and what your best tips are for making it simple and fun!
And check out Tuesday Morning for everything you need for an easy, delightful party – you can find your nearest location here!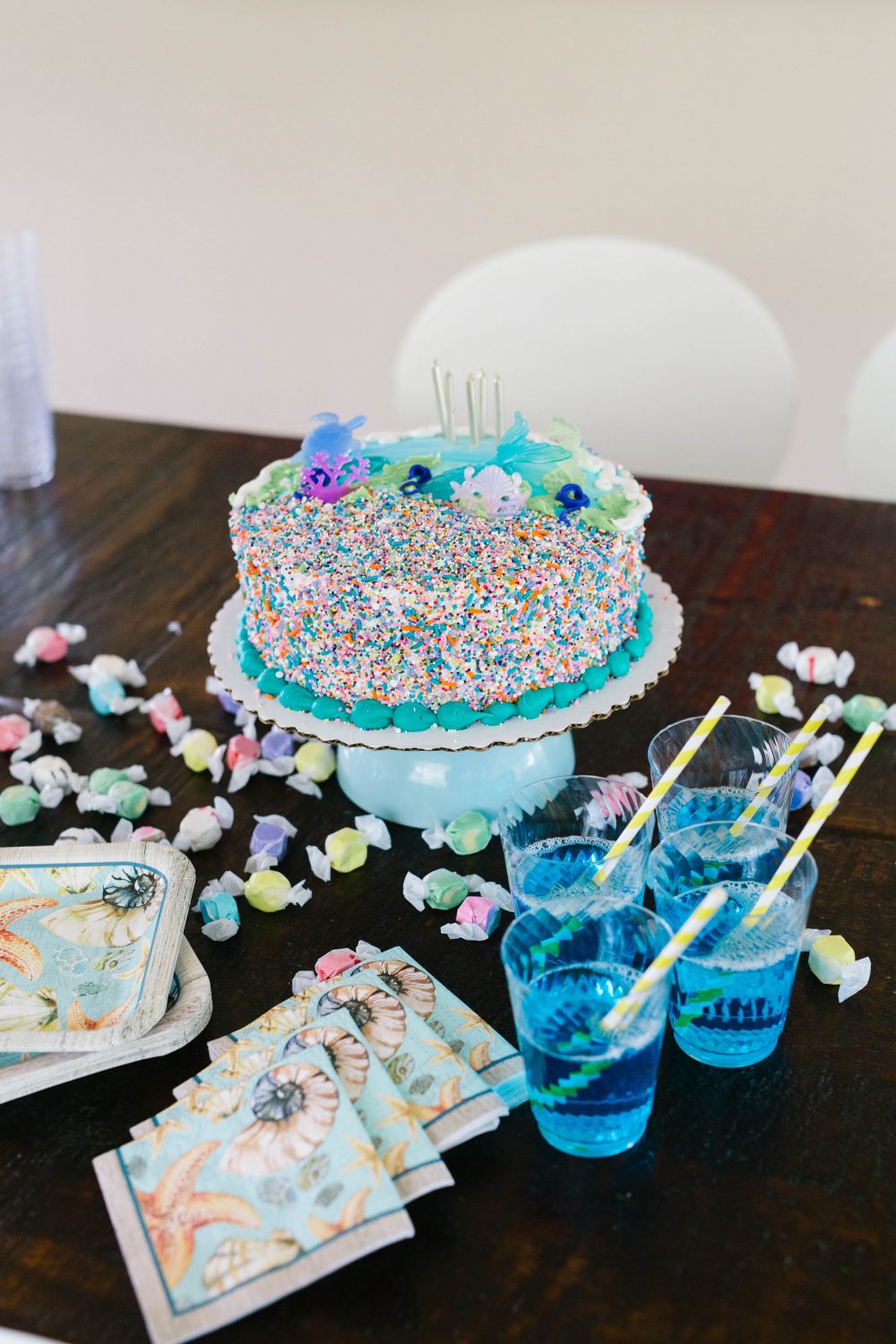 Photos by Heather Mildenstein