Summer reading comes and goes for me – sometimes I'm reading a book almost every day and then I'll go a week or two and hardly get through a page.
I stayed up late this weekend finishing a book and it just felt so good to really be IN a book.
Of course, I'm always listening to audiobooks, both on my own and with my girls, plus reading aloud to them.
Here are six books I'm currently reading!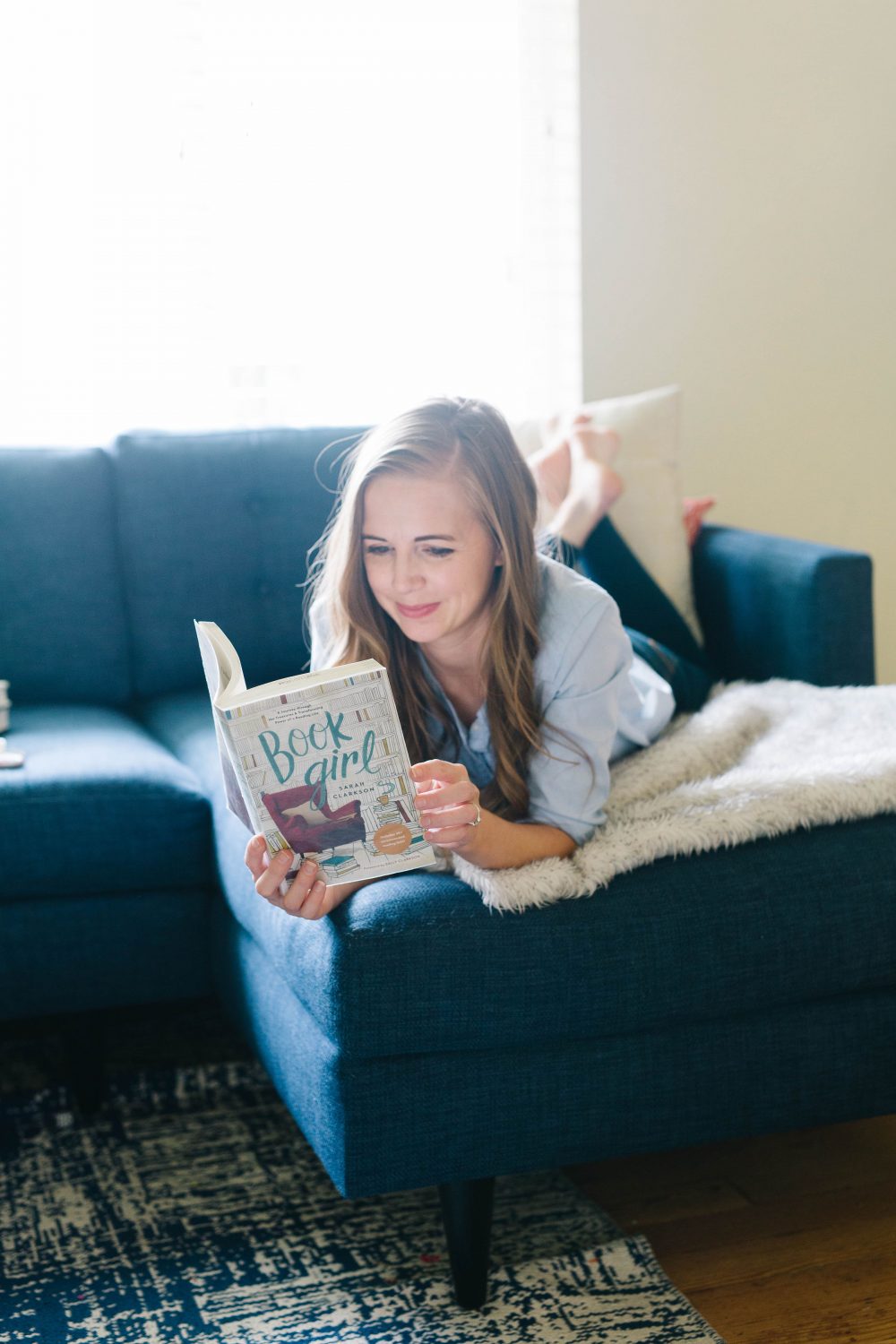 6 Books I'm Currently Reading
The Home Edit: A Guide to Organizing and Realizing Your House Goals by Clea Shearer and Joanna Teplin
Okay, I actually just finished this one over the weekend, but it was so good I can't leave it off this list. I mean, an organizing book might not be YOUR idea of a good time, but I loved every page. It was laugh-out-loud funny, full of inspiration, and I have organized about seven drawers, cupboards and closet since then. Now I just need better handwriting so I can label everything.
Range: Why Generalists Triumph in a Specialized World by David Epstein
I'm listening to this audiobook and it's FANTASTIC. I feel like every person probably needs this book, whether they're parenting children or trying to figure out what to do with their own lives. I keep telling Bart "you will LOVE this book."
The Rest of the Story by Sarah Dessen
This is the August book for the Everyday Reading Book Club (which, I'm not hosting during the summer because. . . .too many children around) and it's just a summer delight to dive into a new Sarah Dessen book.
Book Girl: A Journey through the Treasures and Transforming Power of a Reading Life by Sarah Clarkson
My dear friend Becky, who ran the bookclub I belonged to in Arizona sent me multiple texts about her profound love from this book, and since Becky is maybe the single most serious reader I know, I immediately picked it up at the library.
Little House in the Big Woods by Laura Ingalls Wilder
This is our current car listen and my girls are all SO INTO IT. It's also just crazy to imagine a world where these little girls have never been to a store or seen a town. My family visited Pepin, Wisconsin and the rebuilt Little House (the woods are mostly gone now) when I was 6 and I still remember it really clearly.
B is for Betsy by Carolyn Haywood
When Ella was at Grancie Camp last week, we paused our current read aloud and I started this one with the littler girls. And they just LOVE it. It's one of my favorite old-fashioned books, so sweet and charming (Star's name actually comes from the little sister that is born in later books). If you haven't read this series, I highly recommend you do  – it's one of the books on this list of read-alouds for preschoolers and kindergarteners!
What are you reading right now? I'd love to hear!
If you liked this post about the books I'm currently reading, you might also like these posts: